A rightly picked sweet sixteen hairstyle can give a perfect finishing touch to your young beautiful look. We have rounded up here some of the most quick and easiest hairstyles for girls that can give you a bomb look for any of your special occasion.
Best Sweet Sixteen Hairstyles to Amplify Your Look
With a natural cuteness of sweet sixteen, your face can complement to any hairstyle from layers to twists to braided hairdo. There are many creative and interesting styling techniques to make every head unique with a special girl hairstyle. Simply scroll down to pick a hairstyle from the below list of sweet sixteen hairstyles that will perfectly suits to your face shape, hair type and most especially your personality.
#1: Layered Cut With Caramel Highlights
Your haircut in different layers give it a bouncy and fresh look. You can make it more fab with bold highlights on dark brown or caramel colored hair. This haircut works best with straight medium hair to thin hair. The face shape that are perfect for this sweet sixteen girl's hairstyle are oval, square and round.
#2: Vibrant Violet Flair Cut
If you are enthusiastic to try out every new and trendy look, just go for this vibrant violet flair cut. It will make you standout in a crowd. Nothing can be more prefect than this long hair hairstyle for a night party. This hairdo is best for oval-shaped faced and medium to thick hair.
#3: Loose Waves Hairdo
Give your get up a glam touch with these soft loose waves for a pretty and effortless look. Seek help from hair rollers or roller machine to transmute your last-end hair in loose waves. You can also use salt spray on damp hair to create loose curls.
#4: Blonde Ringlets Hairdo
For a classy and elegant look, let your hair delight in this blonde ringlet hairdo. Curl your hair with electronic roller and polish these curls with a handy hairspray. Make sure the make-up you apply on your face matchup the elegance of your hairstyle.
#5: Tight Waves Blonde Hairstyle
Curl large sections of your hair using a 2" curling iron. After getting your entire hair curled, run your fingers through for a neat and natural look. This hairdo is perfect for the coolest look for a day beach party. This hairstyle suits to square and round shaped face, and works best with medium hair.
#6: Bright Orange-Brown Bob With Waves
Here comes another coolest sweet sixteen hairstyle that perfectly suits your standout and playful personality. Get a bob haircut and curl your hair with a 1" curling iron. This hairstyle is suitable for round shaped face. The hair type that is picture-perfect for this hairdo is medium to thin.
#7: Pastel Pink Kinky Hairdo
If Kylie Jenner's pink hair dye has enthralled you to have a pastel pink head, try this sweet sixteen girl hairstyle. To make this hairstyle more festive, you can add curls using a curl-enhancing cream. Give your hairdo a finishing touch with a salt spray before you blow dry.
#8: Loose Surfs With Tinted Ends
For an easy and effortless look like a teenage girl, you can set your hair in loose curls with tinted ends. This hairstyle is a blend of straight hair on top and a bit wavy underneath. Comb your crown-area hair to backward and pin-up with hairpins or a catcher; set the waves on your front.
#9: Side Swept Hairdo With Highlights
Not every hairstyle suits to an oval shaped-face, but this girl hairstyle equally suits to oval, round, square and rectangular faces. Part hair side then pin one side back. To add texture to this hairdo, spray your hair with blonde highlights.
#10: Side Swept Frizzy Hairstyle
Want to try a beach look? This side swept frizzy hairstyle can give an instant fab look for your beach party. Part hair side and curl large section of your hair with a 2" curling iron. Give it a finishing touch with handy hairspray. This hairstyle is suitable for square, round and oval shape. If your hair are medium or thick, this hairdo will make your hair look more bouncy.
#11: Crown Braided Hairdo
It's time to rock a braid in a super cool style to get a beautiful sweet sixteen girl look. Straight your hair with a straighter and pull a large section of your hair to your forehead and make a diagonal French side braid. Set the rest of the hair on back. This hairdo looks more appealing on round, oval and heart faces.
#12: Blonde Soft-Core Curls
Your hairdo should be influenced by your outfit. If it's not, your entire preparation can go in vain. But there's a hairdo that suits with most of the outfit types like formal or a little informal, and that's soft-core curls. Just use curling iron to loose curl your hair from half way down.
#13: Blonde Twists And Curls Hairdo
Now this one is a little formal hairdo that you can try with a formal dress on some ceremonial occurrence. Apply salt spray on damp hair and curl your hair with curling iron. Twist your front hair to make a braid and pin it up.
#14: Blonde Braided Hairdo With Highlights
Here comes another sweet sixteen girls hairstyle that adds a chunk in your cuteness. Hold a major section of your front hair and make a braid. Let the rest of the hair swing on your shoulders. Give the hairdo final finishing touch with a hair spray for highlights.
#15: Inverted Ponytail Hairdo
You can try this hairdo on a formal event as well as on your college sports day because it equally suits with a gown and a t-shirt. Hold your entire hair and make an inverted ponytail of it. Use curling iron to curl the ends of tail and give it the final touch with a handy hairspray.
#16: Classic Fringe With Highlights And Curls
If your hair are long and shiny, you have a right to enjoy the classic fringe that will give more complement to your straight and sparkly hair. Give this classic hairstyle a modern touch adding curls and coloring with highlight spray. This haircut is suitable for oval, heart and round face shape.
#17: Flowery Ringlets Hairdo
Hey girl! It's your sweet sixteen so you deserve to look outstanding. Curl your hair with a 1" curling iron and use a flower shaped catcher or hair accessories as shown in the picture for a fab look.
#18: Blonde Layered Hairstyle
This haircut is one of the simplest everyday haircuts, and easy to carry. The layers give a textured and fresh look to hair. This girl hairstyle is suitable for oval, round and heart-shaped face, and it works best with medium to thin hair.
#19: Straight And Silky Blonde Hairstyle
Are you an admirer of long and straight hair? Give this blonde straight and smooth hairdo a try. This style is suitable for heart, round, oval and square face shape, and works best with medium to thick hair type.
#20: Fringe With Loose Waves
Fringe is one of the most adorable hairstyle for teenage girls. Get your hair curled with a 1" curling iron and give the hairstyle final touch with a handy hairspray. This hairstyle is suitable for heart, round and oval face shape. If you have thin hair the curls will make it look bouncy.
#21: Blonde Fringe with Edgy Cuts
This hairstyle is for the college queen. The edgy cuts give this classic haircut a modern spiral. The highlights on the close ends of hair make this hairstyle look more appealing. The face shape that is appropriate for this hairstyle is oval and heart shape. And the seemly hair type is medium to thin.
#22: Beachy Waves Hairstyle
If you want to add texture to your fine or thin hair by getting natural curls, this hairstyle is for you. Coat hair in a sea salt spray from mid to the end of hair, light scrunch it to build up the texture.
#23: Straight Blonde Hairstyle
It's time to show off your unblemished long hair with this silky straight hairstyle. You can get rid of the time-consuming and difficult hairdos with this simple and quick everyday hairstyle. This is suitable for oval and heart shape.
#24: Medium Layered Hairstyle
Layers give your hair bouncy look and add movement and fun to an otherwise boring haircut. This hairstyle is suitable for oval, square, heart and round face shape. The hair type that is appropriate for this haircut is medium to thin.
#25: Crown Braid With Fringe
This hairstyle best suits with a gown. If you are prepping up for your sweet sixteen parties and going to wear a gown, just forget about any other hairstyle and go for this crown braid with the fringe hairstyle. This hairstyle is suitable for the oval, heart and round face shape, and works best with medium to thin hair.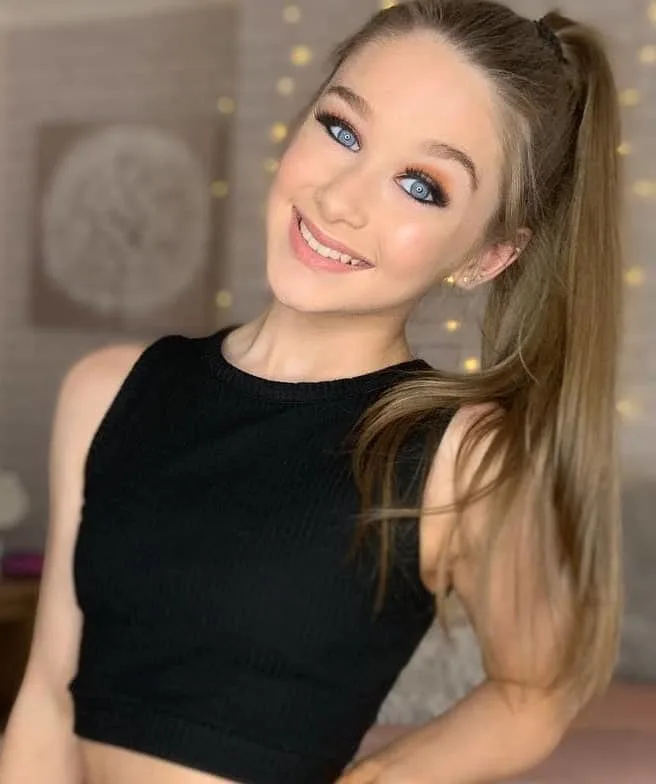 A sweet sixteen is the time to celebrate your youth, and on this special occasion, you deserve to look most gorgeous among all. While selecting an extravagant outfit for your special day, don't forget to give parallel significance to your hairstyle. Hope you would have liked our collection of sweet sixteen girl hairstyle. Let us know which one you're going to try!