A lot of different hairstyles were popular in the 1960s, including some very extravagant styles as well as simple hairstyles. Women loved experimenting with them and used to try to come up with new hairstyles every other day.
In the 60s, many curly hairstyles were also seen that were well-suited for women with curly hair or those who loved artificially curling their hair. Having curly hair in the 60s was not easy because there weren't many hair products for curly hair.
The women in the '60s had to come up with different ways to keep their hair in place. If you are here to know more about 60s curly hairstyles, we have got some perfect hairstyles for you. Let's take a look at them.
Curly Hairstyles That Were Popular in the 60s
There were different ways to style your curly hair in the 60s. We are going to talk about 5 of them.
1. Classic Afro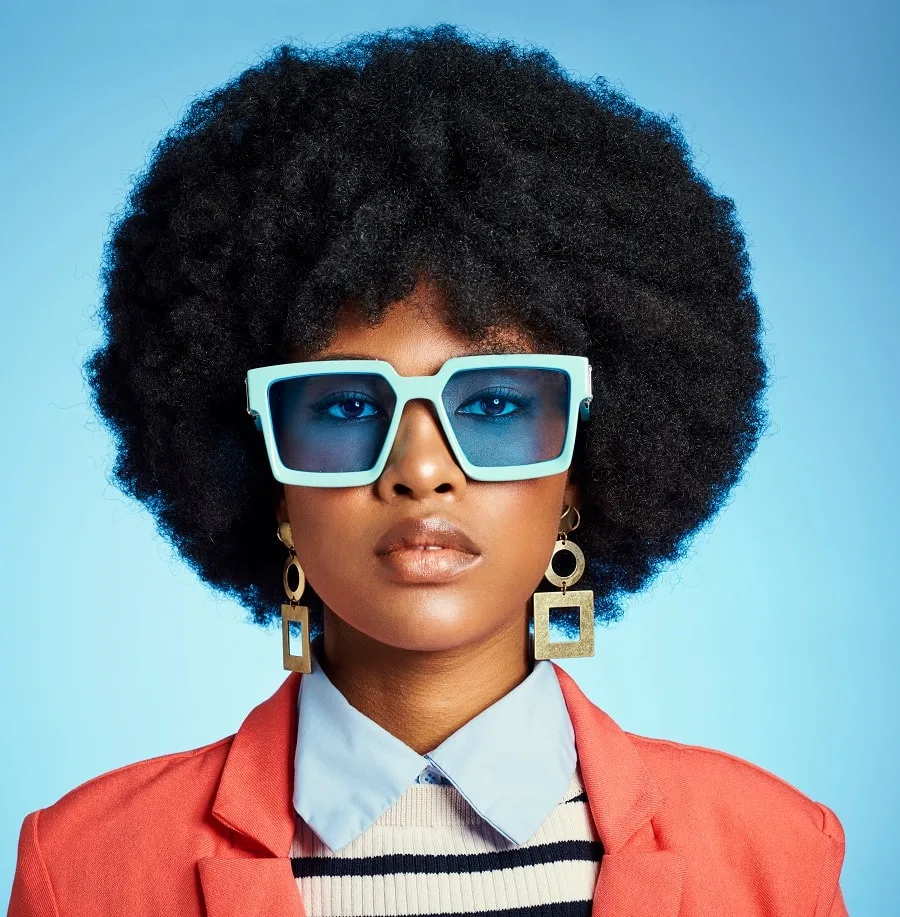 Afro hairstyles were a big part of the 60s, especially for the Black community. This hairstyle was mostly styled with coiled curling rolls to give curls a more voluminous and natural look.
Later, the afro became a symbol of Black identity, rights, and empowerment during the civil rights movement.
2. Marilyn Monroe Cut
Marilyn Monroe was a great actress of the 50s and early 60s. After she died in 1962, her curly hairstyle got popular among women.
This hairstyle can be worn by women with natural or artificial curly hair alike. You have to curl your hair inwards as well as outwards to get this perfect look.
3. Curls for Long Hair
This hair is best if you have long curly hair. This hairstyle looks like a victory roll but has some more advancements. The only way to have this hairstyle is to curl, curl and curl!
Use curling headbands to get the curls. Style them in a way that they cover the top of your hair to give a voluminous look.
4. Dolly Parton Hairstyle
This hairstyle is perfect to give your curls more volume and a touch of vintage. This is a classic Dolly Parton hairstyle about which she said that if someone says your hair is too big, get rid of that person.
This is more of a country hairstyle but still looks perfect if you need to go to a 60s-themed party. Don't forget to tuck a flower in your ear!
5. High Backcombing Beehive Hair
Beehive was also a big part of 60s curly hairstyles. Although it isn't exclusively a curly hairstyle, having curly hair for this hairstyle is a plus. This hairstyle is achieved by backcombing the hair as high as you can.
Divide the hair in different sections and backcomb each of them. Pin the hair at the back and curl the rest of your hair.
These were some of the 60s curly hairstyles which were popular in the 60s. Let us know which one is your favorite and which one you are going to try to get a feel of the 60s.