Have you ever seen a true amber hair color before? Amber is decadent, multifaceted, and entirely unexpected. The color is somewhere between orange and brown on the color spectrum, and it often presents with hints of copper. Because of where it falls, you can adapt it to your coloring, meaning that it can tone brunette if brown is more flattering to your complexion and eye color, or your colorist can bring out the orange. What suits you best?
Amber Hair Colors Are On-Point for Autumn
Amber hair colors are the way to go if you crave a statement-making change. It's not a fantasy shade, sure, but it's as close as you can get while still going the natural-look route. The color is perfect for brown- and hazel-eyed girls because it will pull out every shade of brown and gold in your peepers. Imagine it doing the same for your skin and your natural hair, huh?
Want to set yourself apart with your coiffure? Take a page from Jessica Alba's book. In addition to the ombre effect that turns the dark roots into a buttery amber shade, streaks of the lighter hue shoot all the way up to the crown of her head. Stunner!
This is one of the purest amber hair colors we've seen so far. Slim, sporadic highlights streak through to the ends, which are just a teensy bit lighter than the rest. That's all the variation you need to rock a multidimensional head of hair.
3. Amber Waves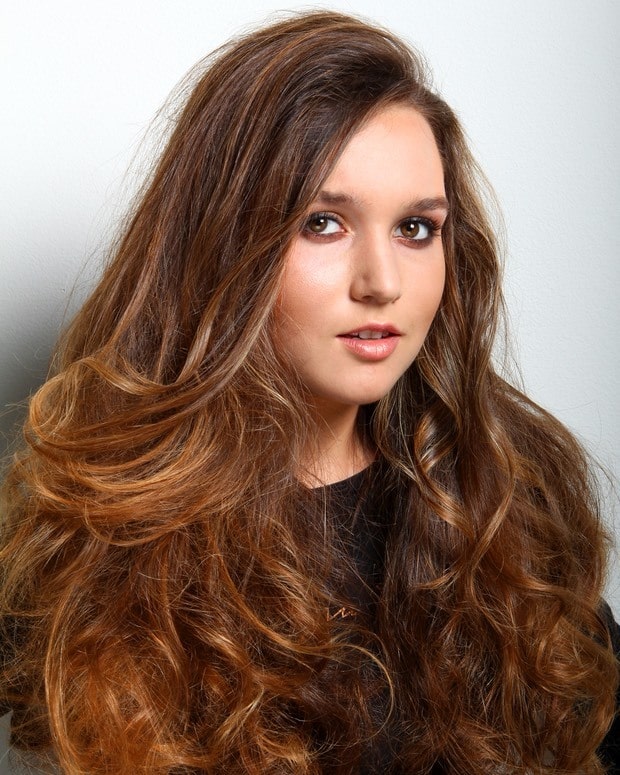 To get a darker amber, have your stylist err on the side of brunette. Once again, the ends are a lighter, truer shade of amber, and it also streaks throughout the length of the hair.
4. Amber Lowlights
Add amber lowlights to blonde locks for a dramatic inverse effect. It's usually the other way around—light highlights on dark hair. Flip it, and you're not just wearing a hairstyle, you're making a statement.
hair Colors for Women With Light Skin
5. The Palest Amber
Some amber hair colors are delectably light. This one is like a mix of caramel and cream. As you can see, it's particularly flattering to cafe au lait skin tones.
6. Autumnal Amber
Amber often takes on red tones, resulting in a shade that shifts toward copper. It's a lovely transition color, especially if you kind of want to go the ginger route but aren't quite ready to commit to being a redhead.
50 Alluring Brown Hairstyles With Caramel Highlights
7. Amber and Auburn
Here's another example of amber shading towards red. You can achieve a lush auburn shade such as this by letting your stylist know that you want a bit of orange glinting through the amber.
8. Amber Lite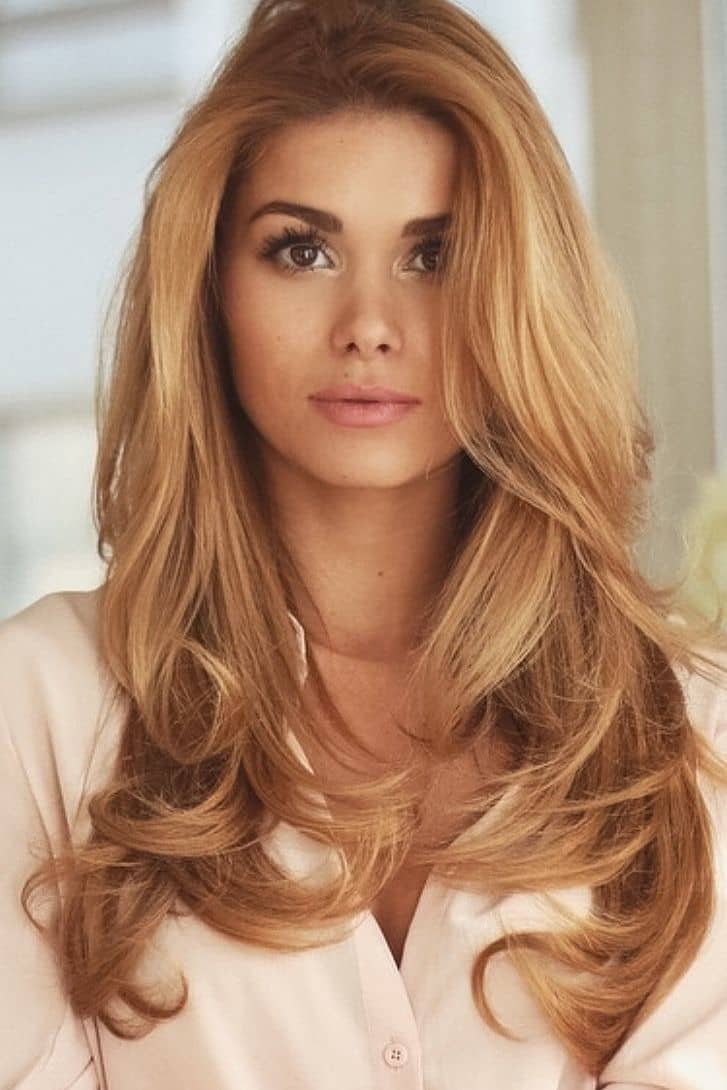 For an amber hair color that tones toward the blonde, you have to stay away from the red shades. Depending on your natural color, there may be some bleaching involved.
9. Highlighted to the Gawds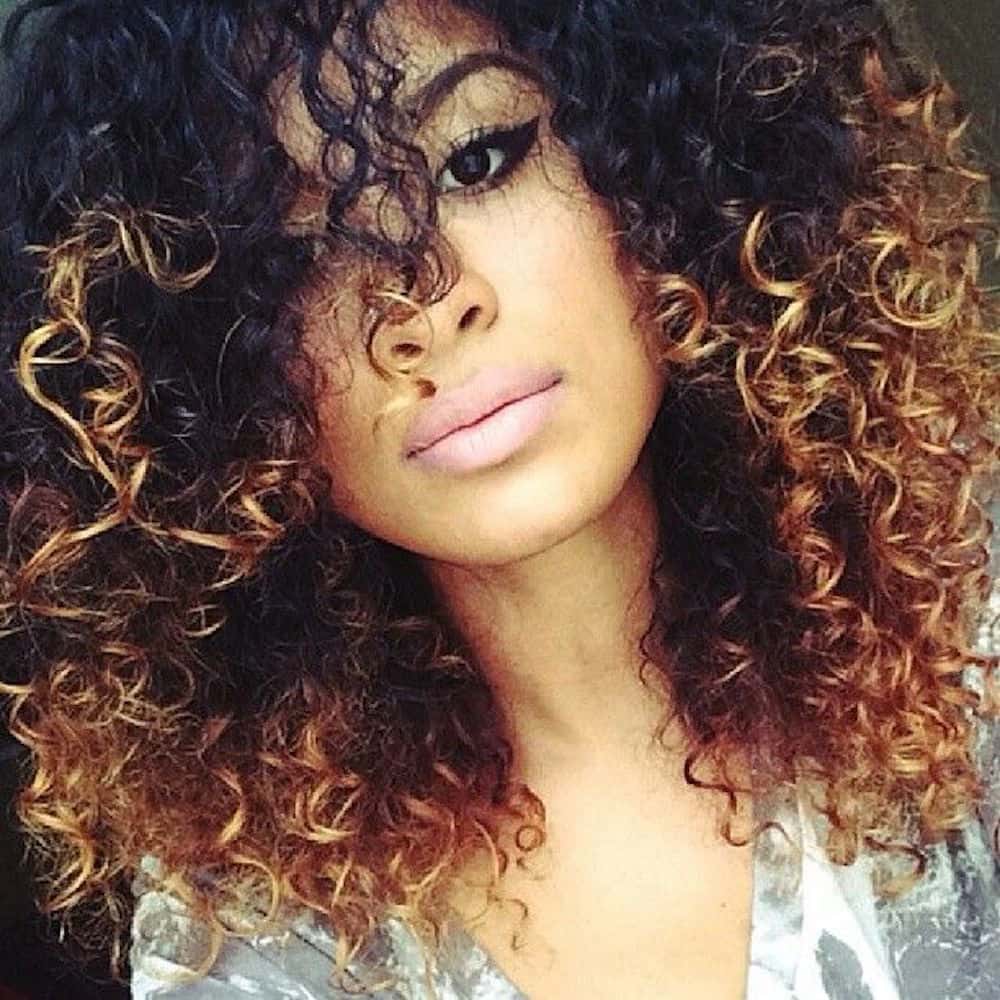 Nothing looks more gorgeous against black hair than amber. Better still, to reach this shade, you don't have to deal with the bleach for as long. We're in love with the curls, too, by the way—curls highlight highlights better than anything.
10. The Perfect Ending
Adding amber hair color to the ends of your hair is the perfect way to add panache to your 'do without making an all-over change. The contrast is dramatic, and the amber hue draws attention to the face, especially the eyes.
Best Hair Color Ideas for Women With Curly Hair
Which amber hair color is the right shade for you? We love authentic amber that takes on a copper sheen. Why are red hues so sexy?