Ginger hair colors are in trend and if you are willing to try, go for it!
'Gingers' are notorious for being feisty and fierce with locks of red fury, so it's no wonder why so many women opt to dye their hair red. Being a 'ginger' has been seen as a negative for decades so it's refreshing to see how many redheads are rocking their fiery locks without apology.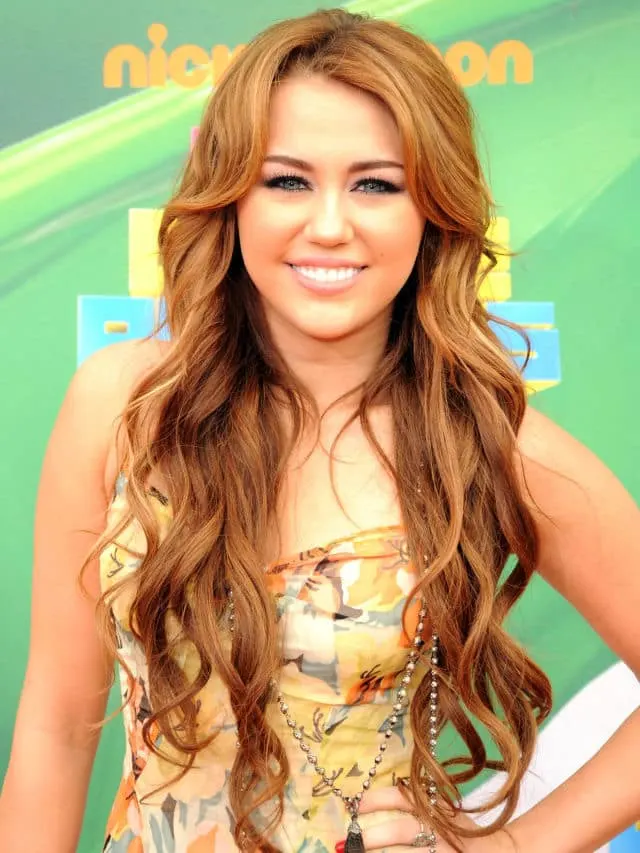 More specifically, ginger hair color is a very light red that is seemingly blonde but has red undertones, sort of like strawberry blonde. According to Matrix.com, "Ginger red hair color is a spicy, light or medium reddish brown tone that is one of the most natural-looking reds in the spectrum."
Gorgeous Ginger Hair Color Ideas
If you've been thinking of jumping on the redhead bandwagon and are looking for a more natural-looking color, then ginger could be a great choice to consider. You can also check out the light and dark red hair colors. Here are 40 of the best ginger hair colors we have handpicked for your consideration:
1. Ginger with Light Orange Highlights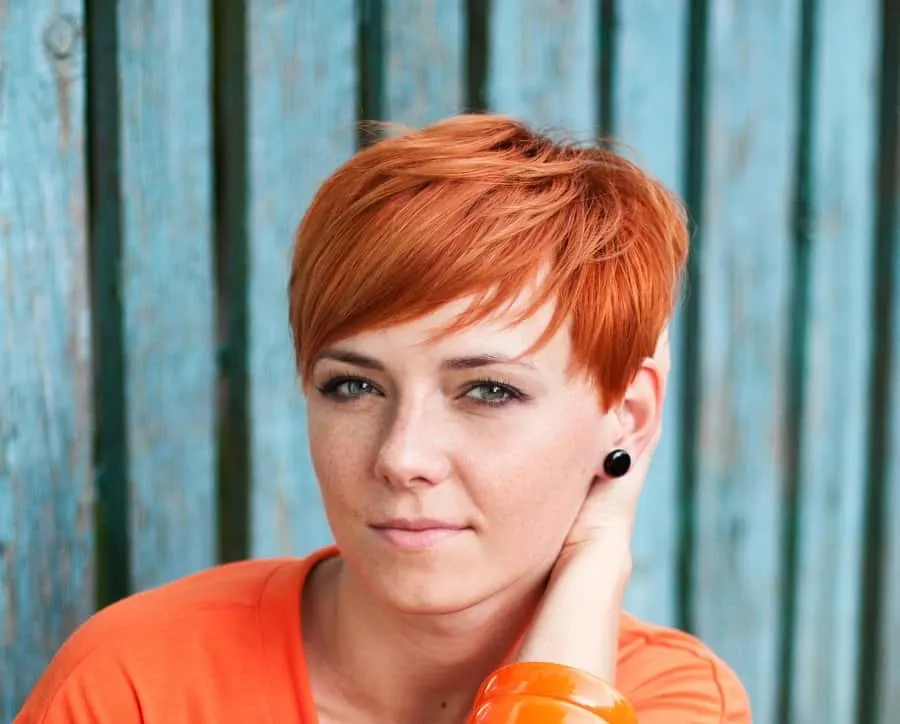 A long straight pixie in ginger is a fiery hairstyle for any bold woman to rock. If you're not afraid of orange, ask your hairstylist for light orange highlights. You don't have to look too hard to see the beautiful pairing these colors make.
2. Dark Ginger with Hot Highlights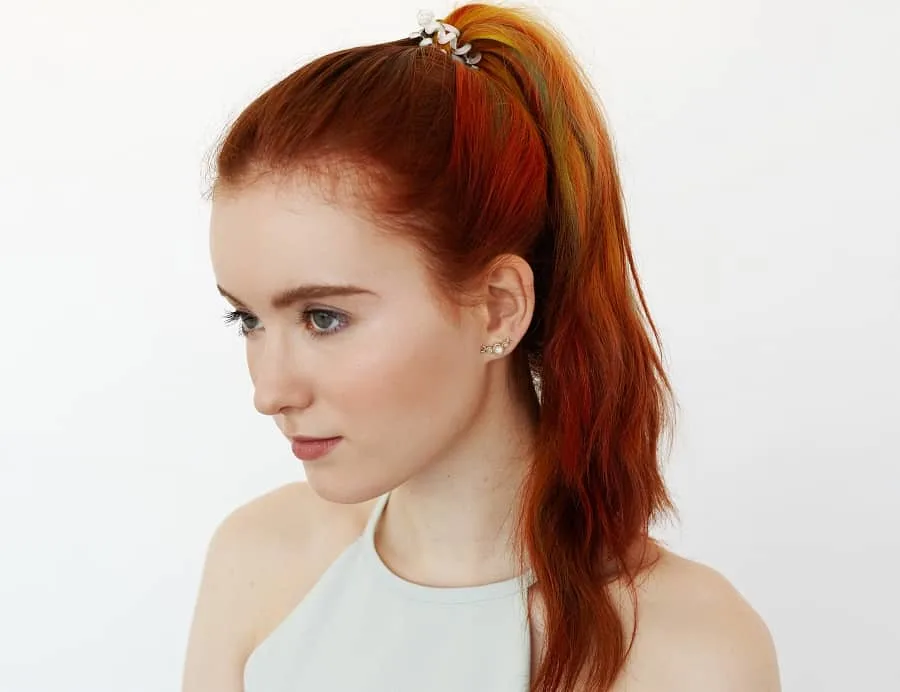 If you have long ginger hair, be brave with hot-colored highlights. Red, orange, and yellow are all hot colors on the color wheel, and they look amazing with ginger hair!
3. Classic Ginger Bun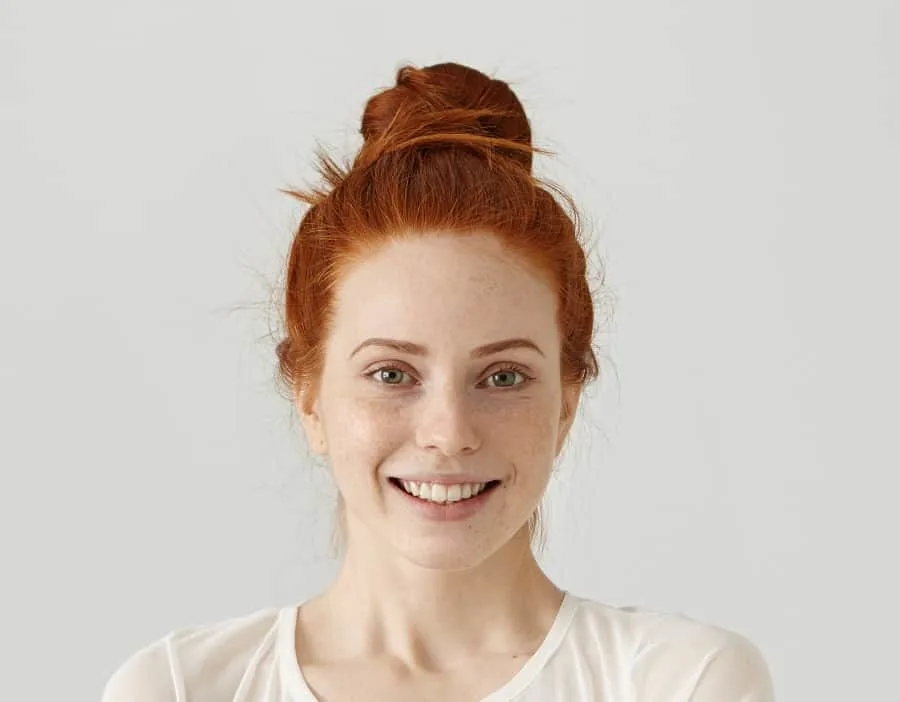 If you're a hair virgin, meaning you've never colored it, you probably have this traditional ginger hair color. Pile your hair high in a casual ballerina bun and leave a few tendrils to frame the face.
4. Bright Red Beauty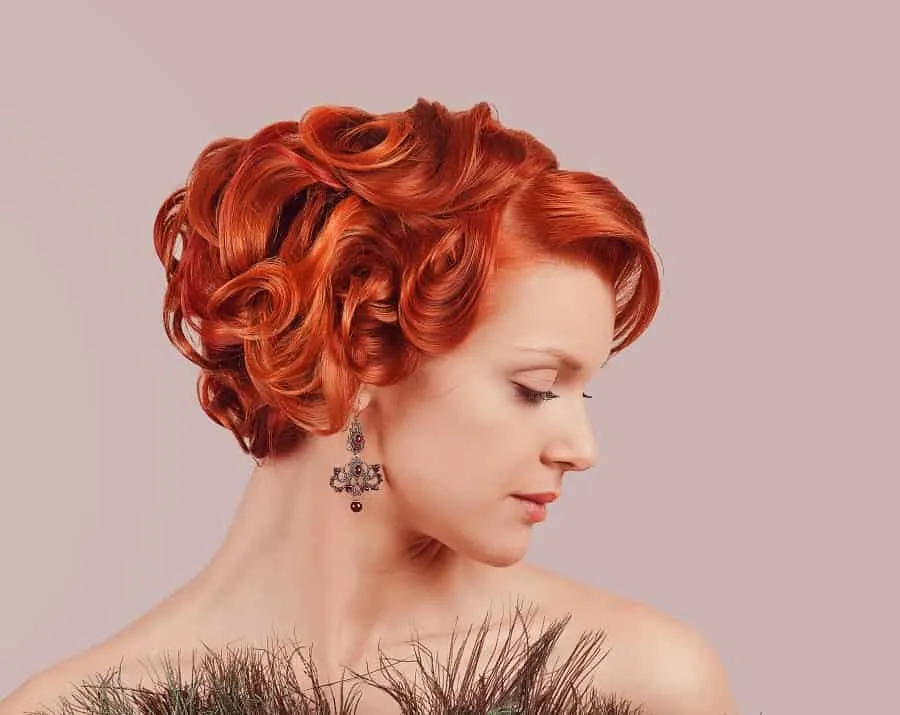 Is there any other way to describe these bright red ginger waves than as a 'classic beauty'? If you have longer hair, the shiny locks can be pinned in place. For short locks, secure the waves with hair spray. Pair with a red lip and you're ready for a night out!
5. True Orange Twists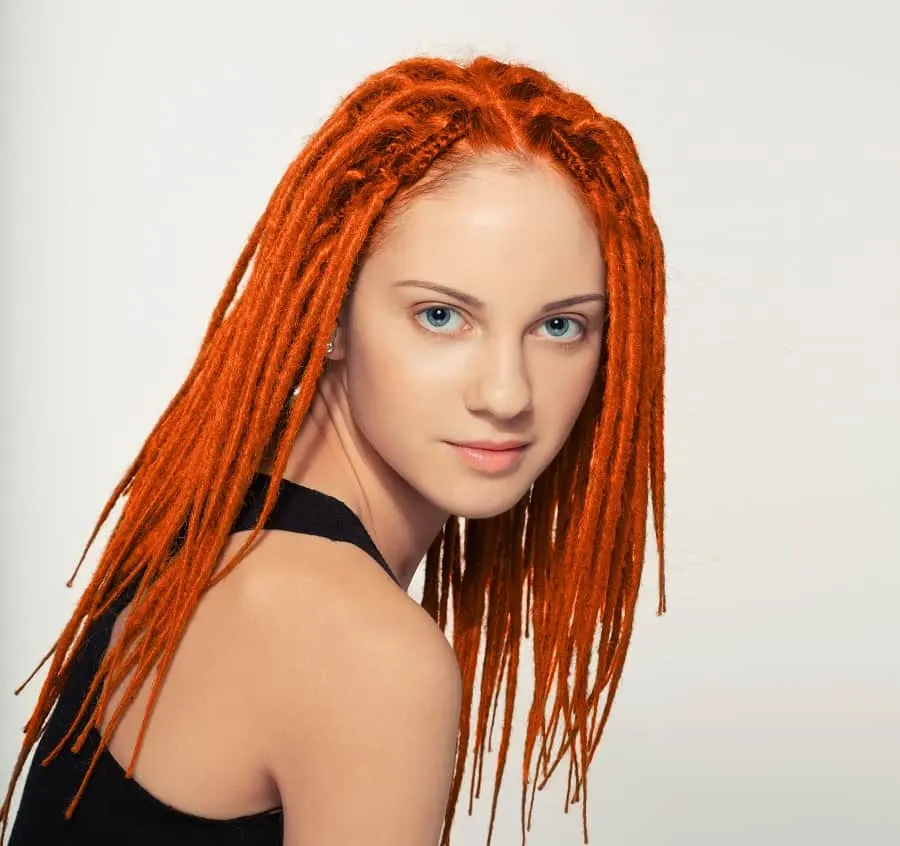 Both light and dark skin tones are complemented by orange ginger hair color. Try the vibrant shade on long tiny twists. To add a little detail closer to the face, begin a few of the twists with braids.
6. Light Ginger Braids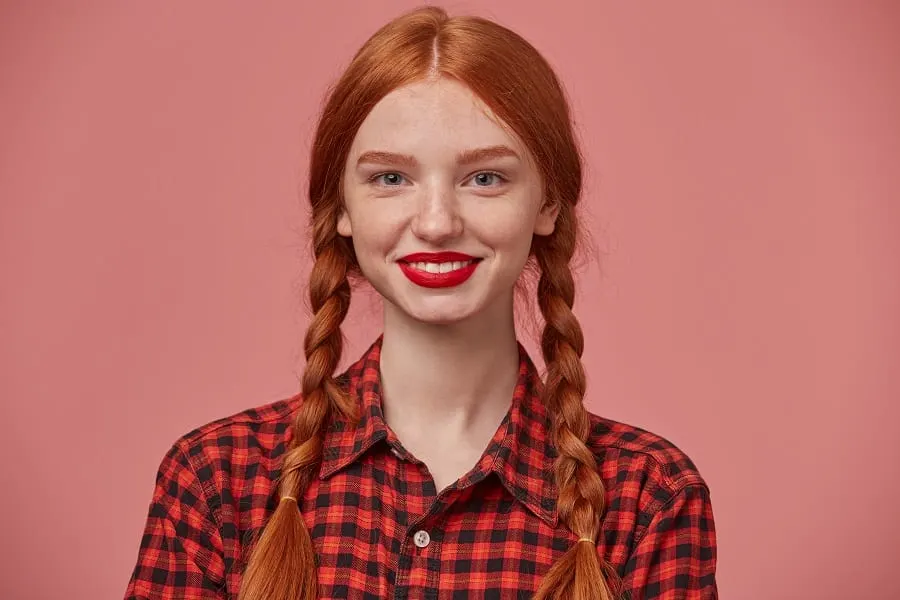 It's not just teenagers that can pull off two low braids. The innocent hairstyle is suitable for even older women, especially those with a light ginger hair color! Secure the ends with a neutral hair tie or match them to your outfit. To dress up the style, rock a bold red lip.
7. Dark Ginger Fishtail Braid

For women with pale and light skin tones, a dark ginger hair color is a guaranteed beautiful choice. On date night or other special occasions, make a thick fishtail braid on one side and wear it over your shoulder.
8. Light Blonde with Dark Ginger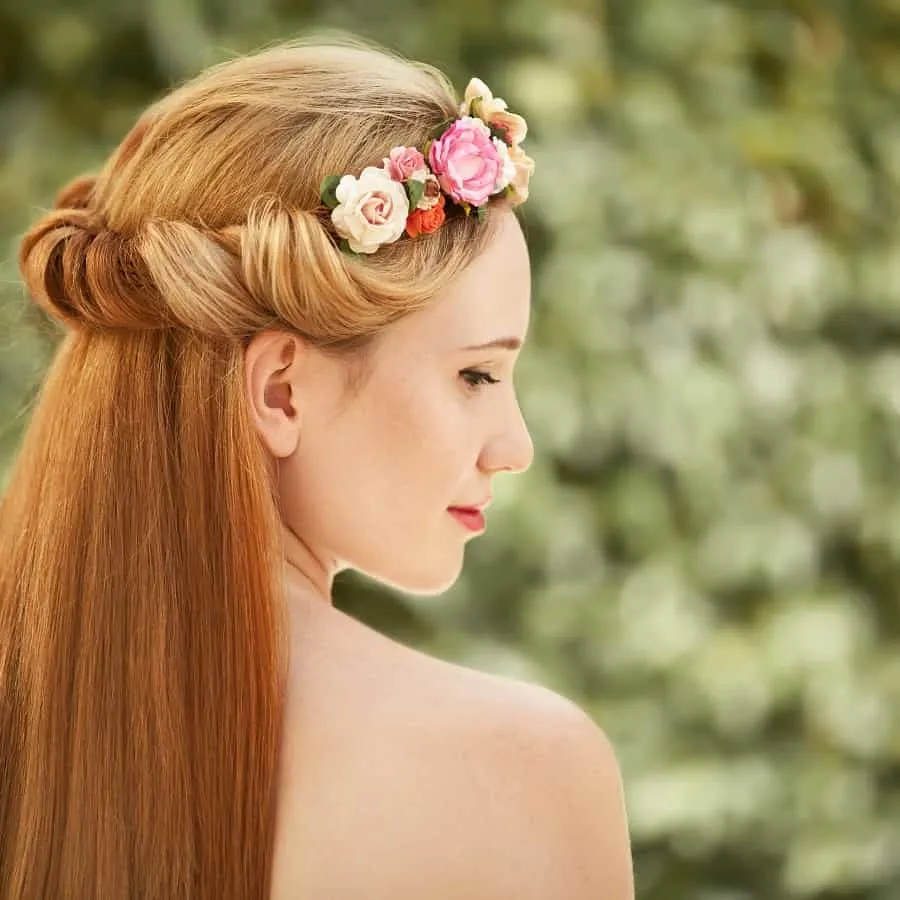 Not sure if you want to commit to being a full on ginger-haired woman? If you have light blonde hair, try out a few dark ginger highlights or an ombre for a natural-looking blend. This low key updo beautifully shows off the colors with a pink flowered headband.
9. Medium Ginger Space Buns
In between light and dark ginger hair color, you have medium ginger! We love the color against light skin tones. And two perky space buns are just the look for teens and younger ladies to sport!
10. Extra Dark Ginger Side Braids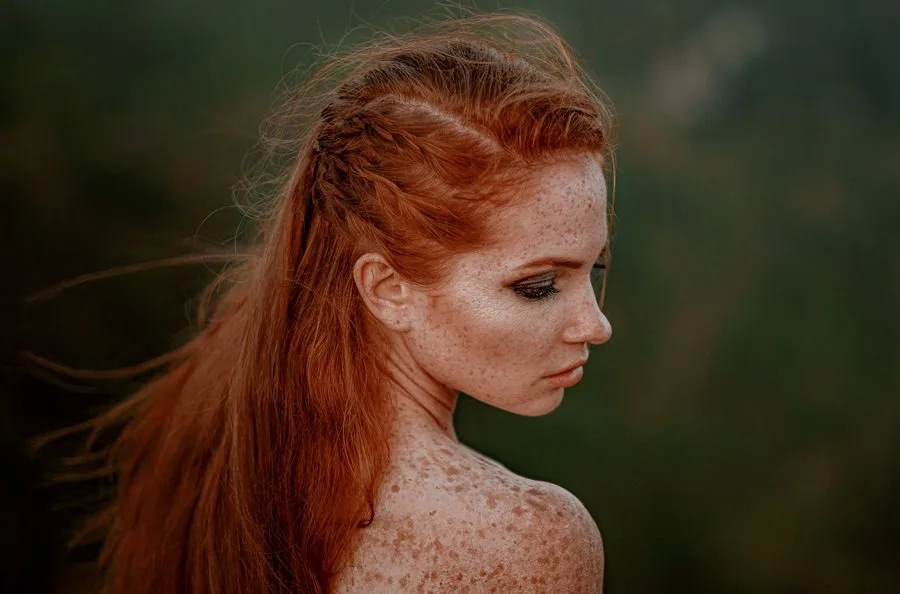 If you like dark, dramatic hair colors, an extra dark shade of ginger is for you. On this long side braided hairstyle, the ginger is darkest on top, but sees a lighter shade underneath.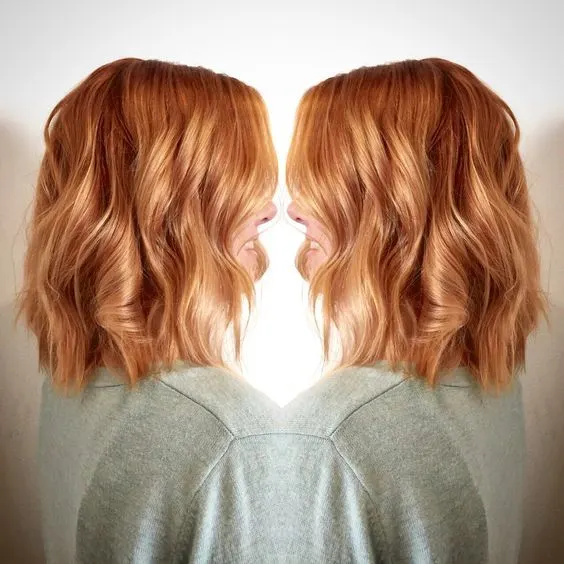 The most natural-looking ginger hair colors aren't vibrant and maintain a sleep subtlety that is not easily mimicked without turning out too red or too dark. This classic ginger dye job with blonde highlights gives you the natural look you've been looking for.
12. Ginger Ombre
The roots of this 'do start out as light ginger and then graduate to a dark ginger hue. This effect is awesome for those who aren't a fan of rocking one solid hair color.
13. Light Ginger
This light ginger hair color is beautiful, as it falls in line with the fabulous rose gold trend that has been going on. This ginger has hints of browns, blondes, reds and pinks, but remains subtle and muted.
14. Honey Ginger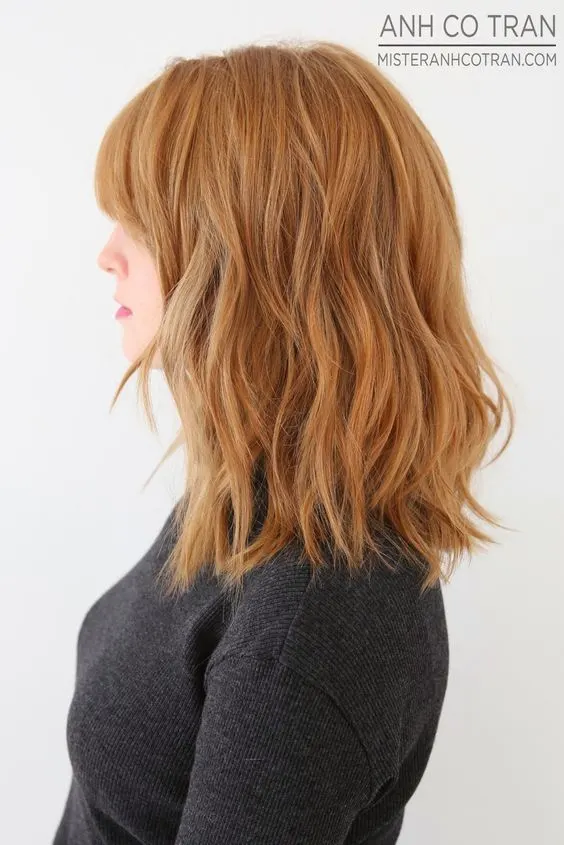 The yellows and browns of this honey ginger hair color come together and make this coloring job one of the most natural looking red hair dye jobs there ever could be.
Best Dark and Honey Blonde Hair Color Ideas
15. Biscuit Ginger Hair Color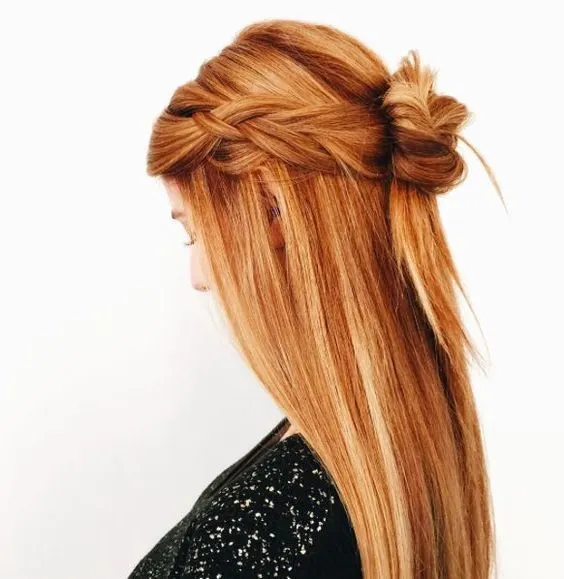 This red is deep and is almost giving off a brown tone, especially when it's paired with blonde highlights. The character that this coloring job gives off is wonderful. She almost reminds us of Anna from "Frozen."
This balayage features dark ginger roots that gradually get lighter as they reach the ends. This dye job is by far one of our favorite ginger hair color examples.
10 Best Balayage Hair Colors On Short Hair
17. Dark Ginger Hair Color
If you're not a fan of light ginger hair, take a stab at a darker alternative. This beauty is rocking a dark ginger hair color that has highlights and lowlights throughout.
18. Deep Ginger with Highlights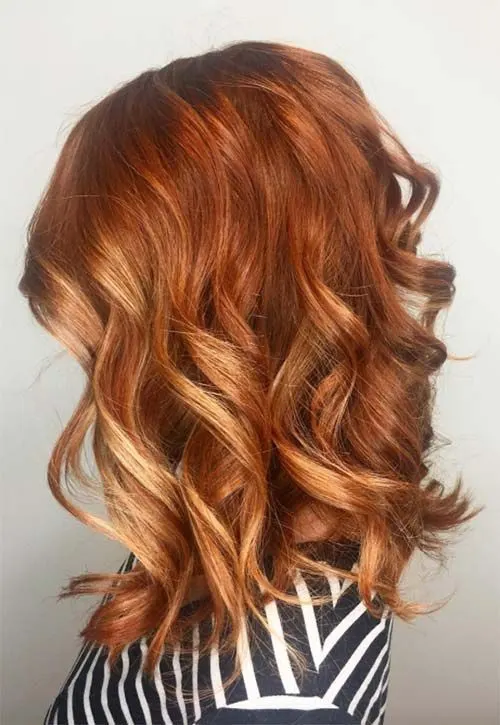 This ginger hair color is a bit more rusted in appearance. The deep red plays off of the blonde highlights which gives the hair much more movement and character. If you're looking for a ginger hair color that is redder than the typical ginger hair color, then give this option a try.
19. Auburn Ginger
This ginger hair color is fairly auburn in appearance, which is a great hair color choice for the autumn and winter months. One famous redhead who has naturally ginger auburn hair is Lindsey Lohan.
Light & Dark Auburn Hair Color Ideas
20. Dark Ginger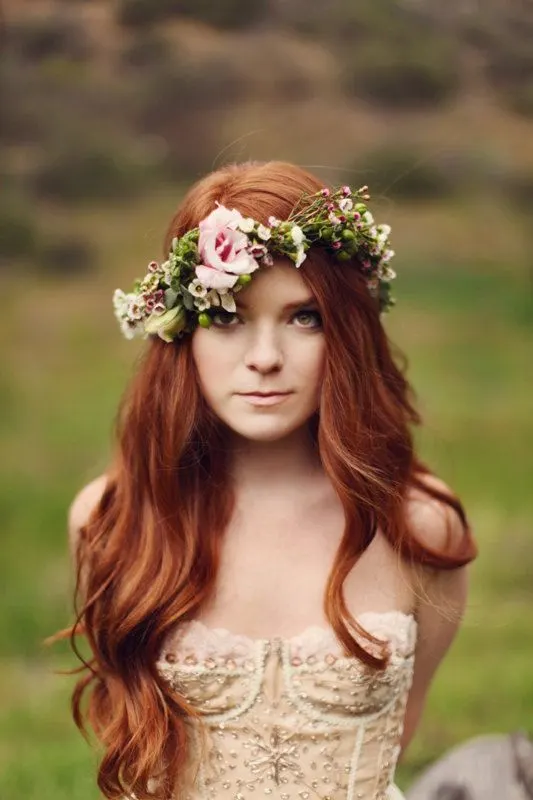 This is another dark ginger option with heavy brown and red tones. The coloring is perfect for those who are looking for a red that isn't too bold or too light. Deep brown gingers is another one of our favorite ginger hair color options.
21. Twisted Ginger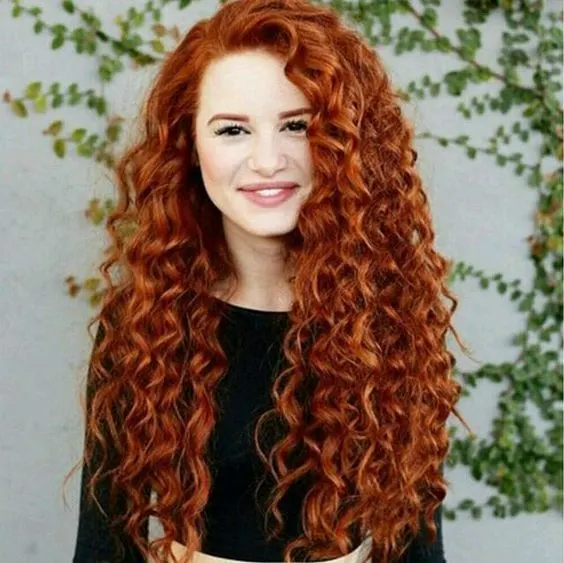 These adorable curls have been kissed by the red ginger fairy and is a great ginger hair color to consider if you're looking for something a little bit more daring. The bright red coupled with the brown undertones and blonde highlights make this twisted red ginger hair color something to envy!
22. Raging Red Ginger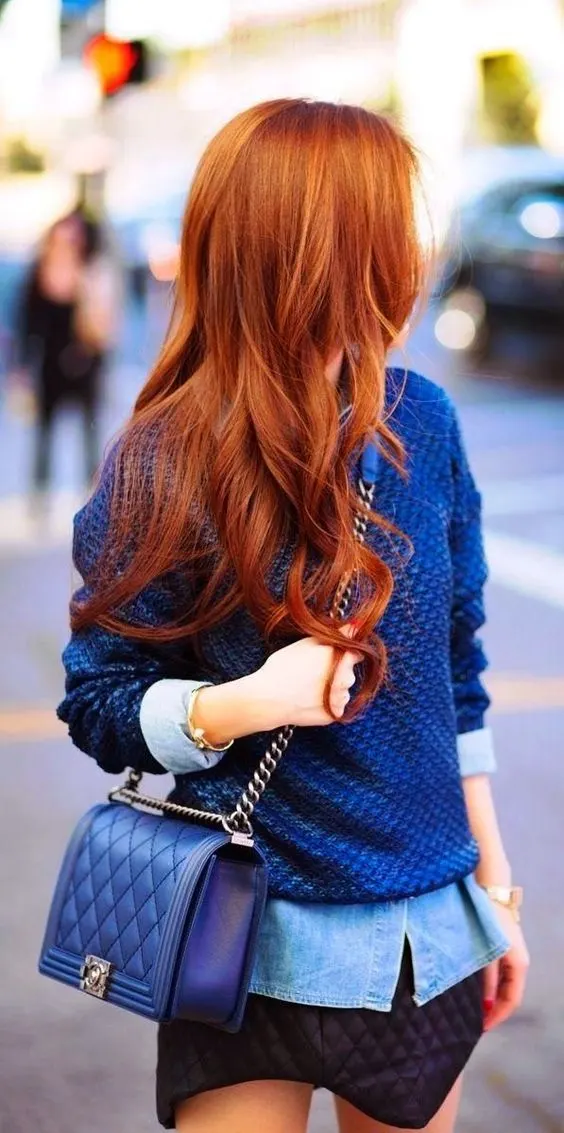 Our favorite ginger hair color is definitely this ranging red. The boldness of the color coupled with the light ginger highlights makes this one of the more believable dark hues of red that are on the market.
Try These Layered Hairstyles on Short Hair
Ginger hair color might be one of the most flattering ones. Especially people with cold skin tone enjoy wearing it since it suits the best to all of them. You can match ginger hair with the color of your eyes. Also, if you like wearing nude lipstick, now it is time to show it off.
Hairpins are taking over the internet by the storm. All influencers, fashion, and beauty bloggers wear them in many forms and sizes. From pearl ones to the ones that remind us of the '90s, you need to give them a try. Hairpins on ginger hair will look even more enhanced.
25. Feather Curls
This fiery ginger shade is great for all girls who like to show off their personal style. It is unique and quite interesting color that can be matchable with everything else. These feather curls look very gentle, but they are perfect for medium and long hairstyles.
26. Bubble Ponytail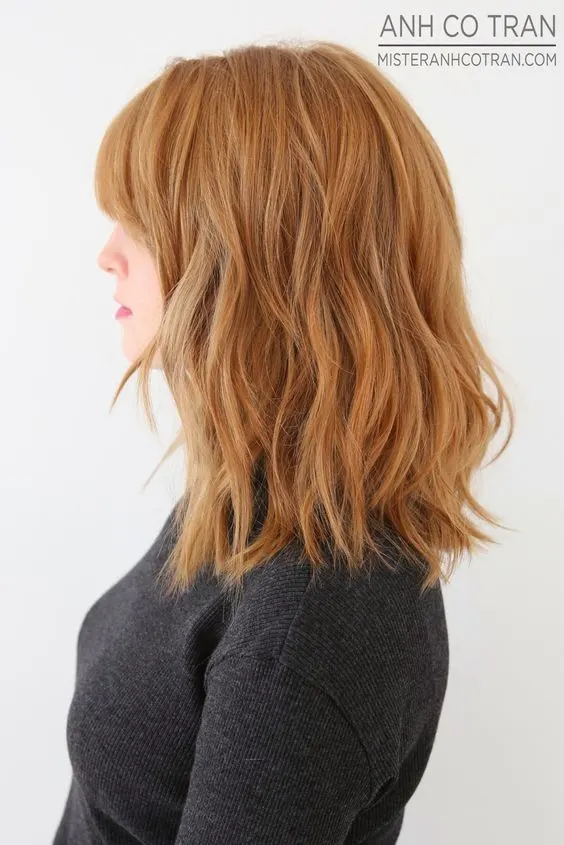 Pigtail braids are great, but did you ever wonder how to make them look chic? Well, copy this hairstyle, and add a few elastics along with the pigtails. Also, don't forget to wear a straw hat – especially if you are heading to the seaside. This will complete the whole look.
Long hair should be treated well. If you are using a hair straightener, make sure to keep your hair oiled and well-conditioned. This hairstyle is one of those universal and flattering ones. Ginger hair color makes everything more appealing, as well as this layered cut. You can wear this hairstyle for both every day and special wear.
Dreadlocks represent a way of braiding your hair. They look like strands of hair connected together in tails. This style is considered as hair damaging, but that is not quite true. The point is to take good care of your hair as well as your ginger hair dye.
Since Princess Leia brought us space buns, they became an unavoidable part of everyday hair routine for many women. They are simple to make, yet making a big statement, wherever you go. You can make them look a bit messier if you wrap them loosely. In combination with ginger hair, you will have amazing results.
Ginger hair looks great in so many ways. Their colors can vary depending on your natural hair color. This one has some wonderful copper hues that suit women with a cold undertone. You can style your hair into this lovely updo for many special events. There is nothing better than twisted and braided low messy buns.
31. Brown-Ginger Shade
This shade originates from two lovely hues that many women love to wear – brown and ginger. Both of these dyes look great, but what do we get when we melt them into one? We get an amazing shade, great for both long and short hairstyles. If you are thinking about going ginger, this shade is a good color to start with.
32. Voluminous and Curly
Natural curls, in combination with ginger shade, provide you with a fantastic hairstyle. It is more than impressive to wear curls on a windy fall day and to match with the environment, because of your ginger hairstyle. You should definitely try this lovely shade of ginger – it is classy, sophisticated, and fashionable.
Instead of dark roots and light ends, this ombre shows us how you can look great in the opposite way. While the roots are dyed in the light blonde shade, half of your hair and ends should be dyed in the ginger hair color. Some transitional shade can be applied in the middle, just to make a better balance.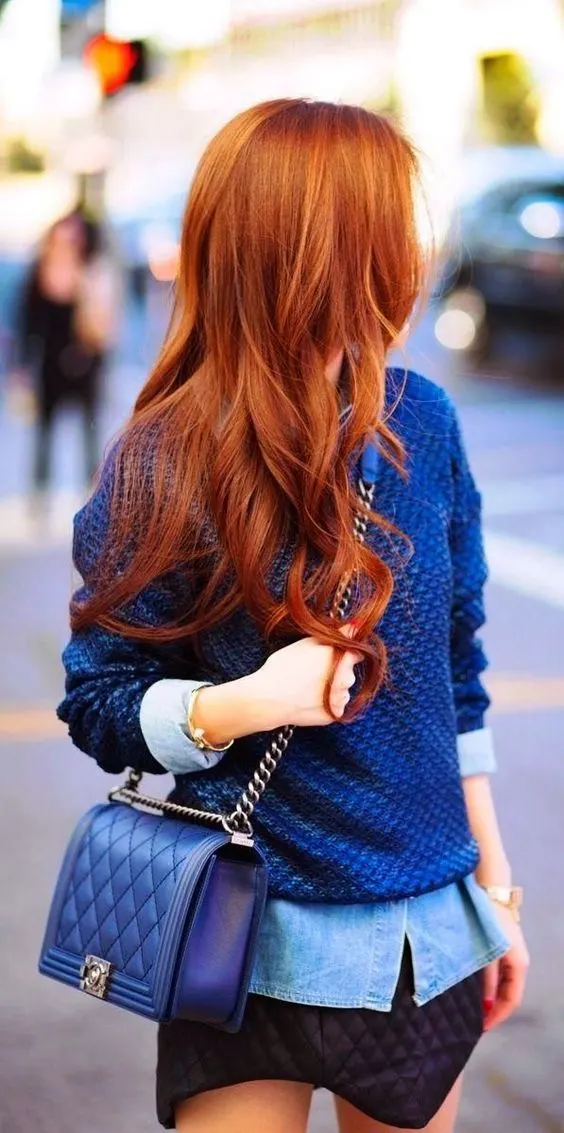 Passionate girls deserve to wear fiery hair! You can make a great combination by mixing ginger and red hair shade. The results will be stunning. Make sure your hair is light or bleached before dyeing, in order to get the best tone, not too bright nor too dark.
Side bangs are fabulous, but they do require a bit of your time for styling. Otherwise, they can live their own life without listening to you. Side bangs frame your face perfectly, and they are an excellent solution for all girls with a big forehead. This ginger hairstyle is fantastic and so casual, so you can wear it every day.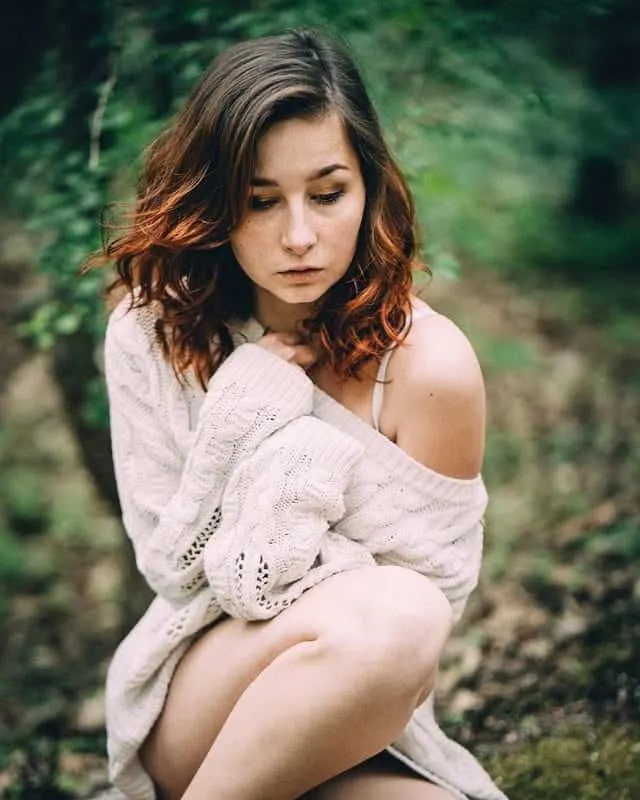 Leave your roots in natural brown color and dye only half of your hair. The preferred ginger hair color should also be in a darker hue since it will not look balanced if it is too light. This girl matches her hairstyle with light, almost nude makeup, and just a bit of brown eyeshadow on her eyes.
Highlights are usually good for those women who don't like to dye their hair way too often. With your hair highlighted, you can stop worrying. If your natural shade is balanced with these lovely ginger hair color strands, you can let your hair grow for a few months. This layered bob is a hairstyle on the go.
We would never even guessed that pink and ginger can make your hair fabulous like this. Pink dyed ends will not only attract attention on you but will look great on your ginger hair. This lovely balayage might seem strange at first, but after all, you will realize how perfect it is.
Natural curls are gorgeous. You can be sure that they will look even more enhanced with ginger highlights. The good thing you can do is not to dye your hair completely, but only do some strands and make them gingerish. Make sure your curls are always styled and healthy.
Ginger and honey blond make a blend that is really hard to resist. You can be sure your hair will look all-natural, with a lot of different highlights. While your roots are dyed in ginger, the rest of your hair is in the lovely honey blonde shade.
So whether you plan on rocking a light ginger color or a dark ginger color, always keep in mind that you'll get the best dye job from your professional stylist. Which one is your favorite ginger hair color?