You probably have a curly hair color right now and don't even realize it. That's because hair colors for women with curly hair have no limits.
That being said, some hues are better suited than others. Curly locks are enviable. Most women with straight hair yearn for spirals and waves. Your twisted tendrils are already glorious. They can handle lively, brilliant shades, such as purple, gray, and red. Even everyday hair colors like brown and blonde become transformed with a few spirals and curls.
Bold Hair Color Ideas for Curly Hair
What's the best hair color for women with curly hair? That's a difficult question. Every curl is different, after all. The same goes for every curly style, every woman rocking curling locks, and then you have to consider eye color, skin tone, and natural hair color.
The best curly hair color for you might be lilac or glittering dragonfly green. You might look better with highlights or a unicorn-inspired combination of hues. Who knows? Why don't you begin by seeing if any of these hair colors speak to you?
1. Ruby Red Curls
Red is a glorious curly hair color, particularly if you go dark with it. Oxblood, burgundy, deep ruby red—those are all acceptable colors within the spectrum. Of course, bright hues are fine, too, but deeper shades tend to throw off prettier highlights. You can also check other hairstyles with red highlights.
2. Brown Plus Blonde
This might seem a bit too ordinary, but give it a chance. Blondish brown is more dynamic and fashion-forward than you think. There are so many highlights and lowlights at play that the color has a ridiculous amount of dimension.
3. Red-Brown Blend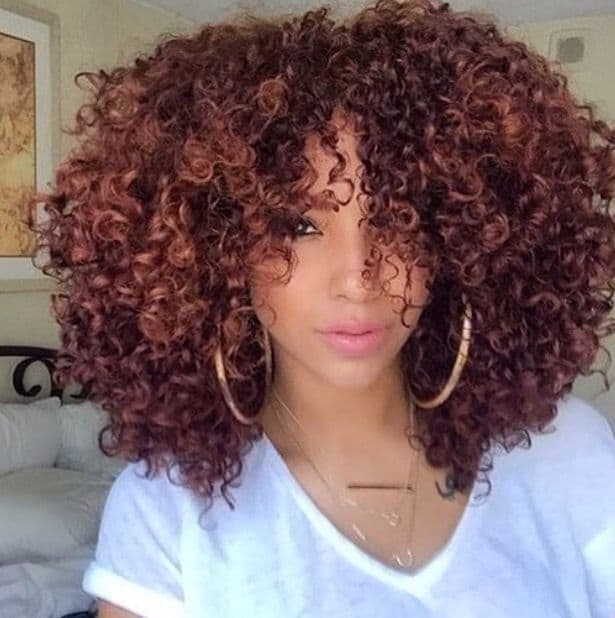 Spiraled curls of red, copper, and Auburn mix with various shades of brown and a chocolaty base. This entire look is scrumptious. It's also proof that, if you're fortunate enough to have curls, show off your spirals in a glorious profusion.
4. Shades of Honey
Honey blonde is one of the best hair colors for curly hair because it tends to look natural and never mind if it's not. It's a good idea to request a few highlights in paler shades and lowlights in brown hues. You'll look like you were born a blonde, honey.
5. Lush Lavender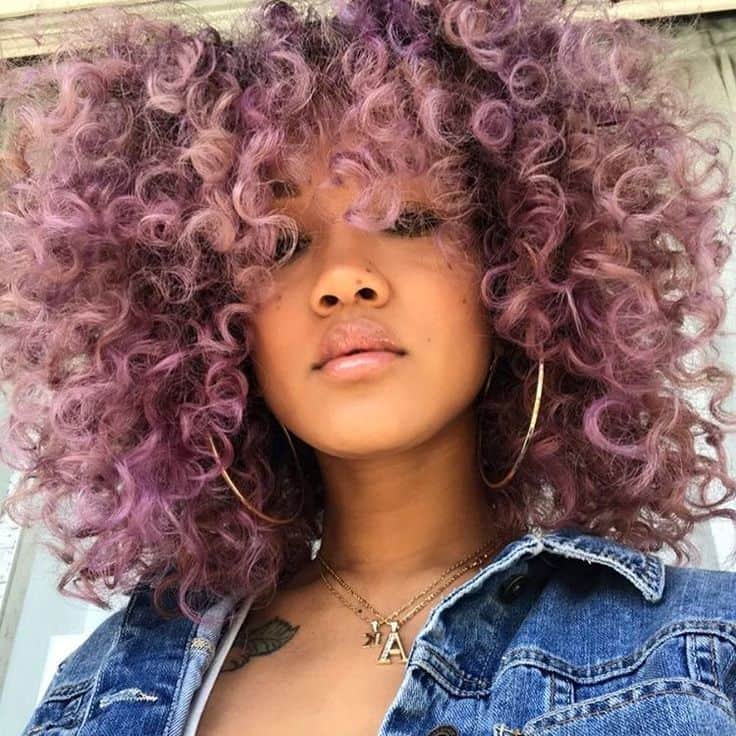 There's a gorgeous pink blush hiding in the undertones of this lavender color, a pink that makes it even brighter and more vibrant. Curls somehow look natural when they're all dressed in purple. Let's take a moment to sing praises to her lips, as well.