Vintage hairstyle lovers will always get interested in 90s layered haircuts. Whether you're a '90s baby or lived through it as a teen or adult, you can agree there is something truly magical about this decade. From the classic tv shows to the often questionable fashion choices, the 90s decade was filled with fashion and life.
Keeping up with the latest hair trends can put your brain in a spin. Because it's like every time we turn around, there's another "hot" new trend blowing up.
If you're an avid TikToker, you may currently be mesmerized by the resurgence of 90s supermodel layers filling up your feed.
So, today we're unlocking the hottest 90s layered haircuts that are experiencing a re-birth.
90s Layered Haircuts
When we think back, what stands out most is the iconic '90s hairstyles, and we're here to tell you they are just as wearable now as they were in the '90s. From butterfly layers to choppy layers and the ever-popular Rachel cut, you'll love these!
Butterfly Layers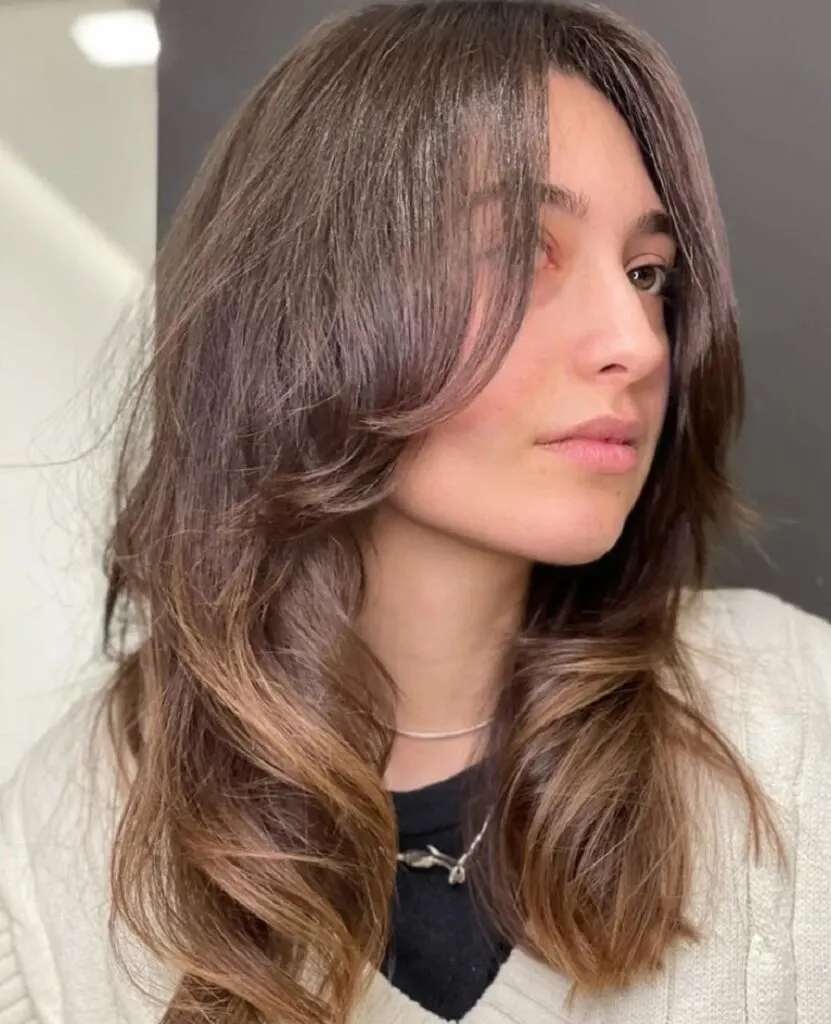 Many stylists believe the iconic 90s butterfly layers hairstyle will be one of the year's most popular cuts. What is it, exactly?
Short face-framing layers in the front and lengthier layers in the back provide a voluminous appearance for the hair. Think about the glamorous supermodel looks from the 90s- Cindy Crawford, Tyra Banks, etc.
The great thing about the 90s butterfly layers is that it looks great with most face shapes. It's fashionable, sassy and back on the scene with a 2.0 twist, and we are here for it!
The Rachel Cut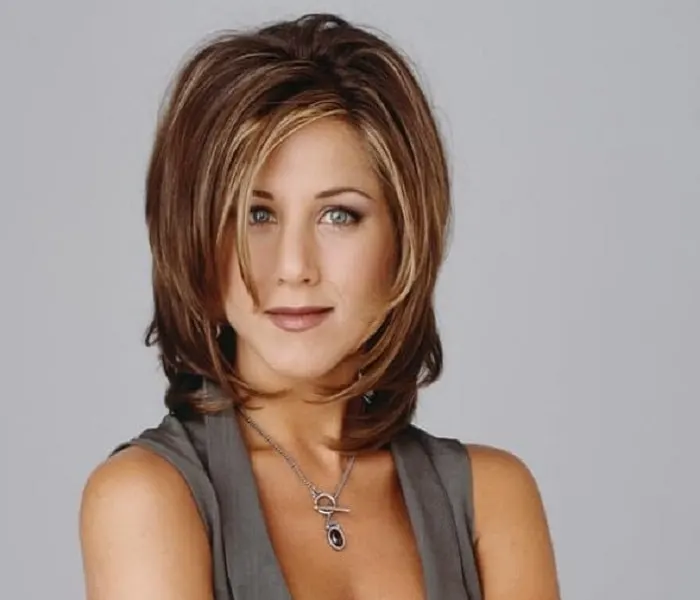 The Rachel cut is one of the biggest and trendiest hairstyles to date, and it's no wonder. This hairstyle was created for Jennifer Aniston when she played Rachel on the uber-popular tv show Friends. But you knew that, right? (unless you've been living under a rock or on Mars)
Her shoulder-length hair was cut shorter, shaped, and styled with countless layers – some were jaw-grazing, while others were mid-length, creating volume on top.
She paired the new haircut with a peppering of soft caramel and honey-toned highlights, making her hair look sun-kissed.
If you want a stylish, fun and flirty hairstyle, this is it!
Feathered Layers
Feathered hairstyles first came on the scene during the 1970s and were popular with women and men.
Feathered hair is layered with a side or a center part intended to resemble a bird's feathers, giving the style its name. The look was made famous by Charlie's Angels actress Farrah Fawcett, who encouraged ladies to visit their stylist and request the "Farrah-do."
But, when the 90s rolled around, this style became the epitome of glamour. And no one rocked feathered layers in the 90s better than Cindy Crawford! It was big, glamorous and sexy. But this hairstyle is more than just a layered cut.
Feathering is a hair technique stylists use to texture and shape the end of your locks. To do this, the scissors are held at a 90-degree angle cutting in a V-shape by going against the hair. This creates the feathered effect.
And best of all, apart from a blow dryer and a round brush, you don't need any other hair styling instruments for this style.
Choppy Layers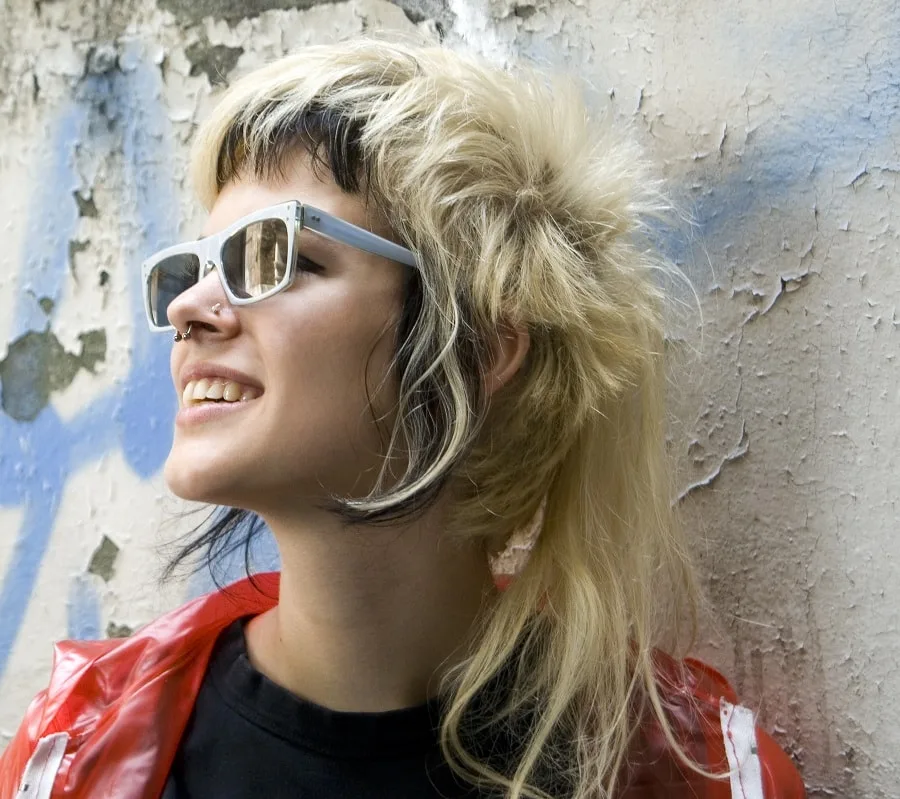 Are you looking for an edgy layered hairstyle with a grungy look? Then, we've got you covered!
Compared to the previous styles – as the name suggests – the choppy hairstyle features layers cut throughout the whole hair, resulting in an edgier look.
It is suitable for most lengths, but we recommend rocking this 90s layered haircut with short or medium hair.
Octopus Haircut
This is not your "Achy Breaky Heart," Billy Ray Cyrus hairdo. But, it is "similar" to a mullet of the 80s; the octopus hairstyle features more volume and body at the crown of the head and then thinner, longer, shag-like layers from the mid-length to the ends.
Both the mullet and shag might inspire it, but the octopus hairstyle is its own unique style. And if you have spent any time on the TikTok, we're sure you've seen the DIY haircuts to attempt this look. Entertaining for sure, but you'd probably better go to the salon.
Neck-length Layered Bob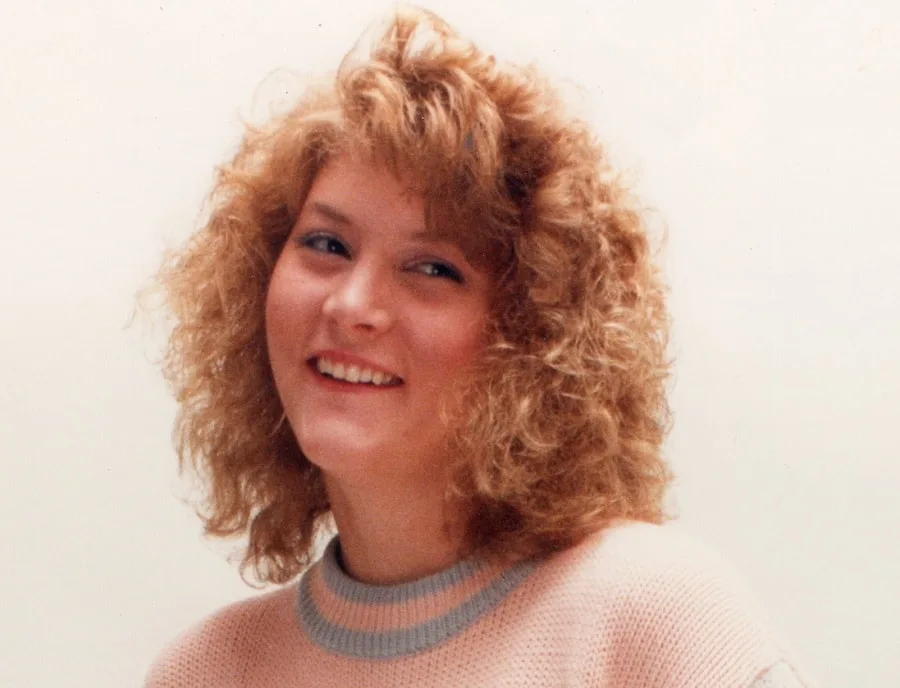 Don't worry, layered hairstyles aren't just for long hair. If you like a shorter hairstyle, you can absolutely rock a neck-length layered bob. This is a stylish, fun, flirty look and a secret weapon in the hairstylist's arsenal.
If you have thin hair adding textured layers to your neck-length bob will add the volume you've been dreaming of. It's a beautiful hairstyle that transcends time.
Looking back at the iconic layered hairstyles of the 90s, we can appreciate their trendsetting and enduring influence. And we're super excited to see the trends rolling back in, from big volume to shaggy layers the 90s knew what they were doing.