Layering serves many different purposes when it comes to our hair. Maybe you're looking for the types of layers in hair that enable you to use less product.
Or perhaps you're looking for a way to manage your thick hair. Alternatively, you might try out a layered style just because you're looking for something new.
There isn't just one type of hair layering—there are many layered hairstyles to choose from, and you can use the style you choose to manage your hair texture, flatter your face shape, and reflect your personality.
What Does Layering Do to Hair?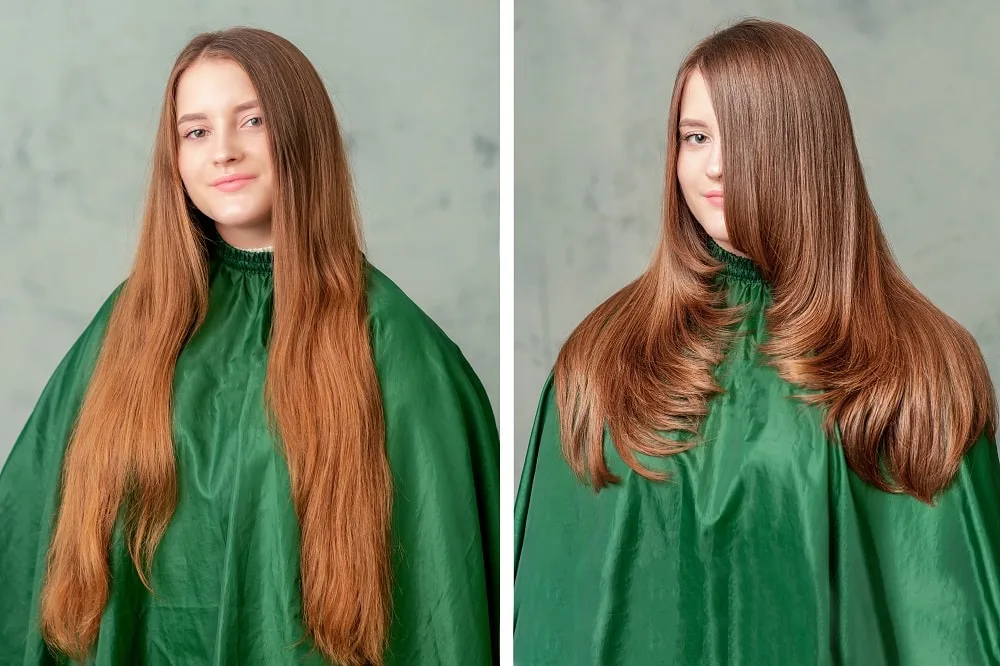 Different types of layers in hair have unique purposes. For example, longer layers visually lengthen your hair, while the shorter layers add the appearance of volume.
Compared to hair that is simply one length without any layering, layered hair, when done properly, is sleek but also adds depth to your hairstyle.
Without layers, your hair may grow into a spherical or perhaps blocky rectangular shape. Layering can cause your hair to look longer and more voluminous without any actual extensions or volumizing treatments.
Types of Hair Layering
Here are eight different types of layered haircuts to consider.
1. Long Layers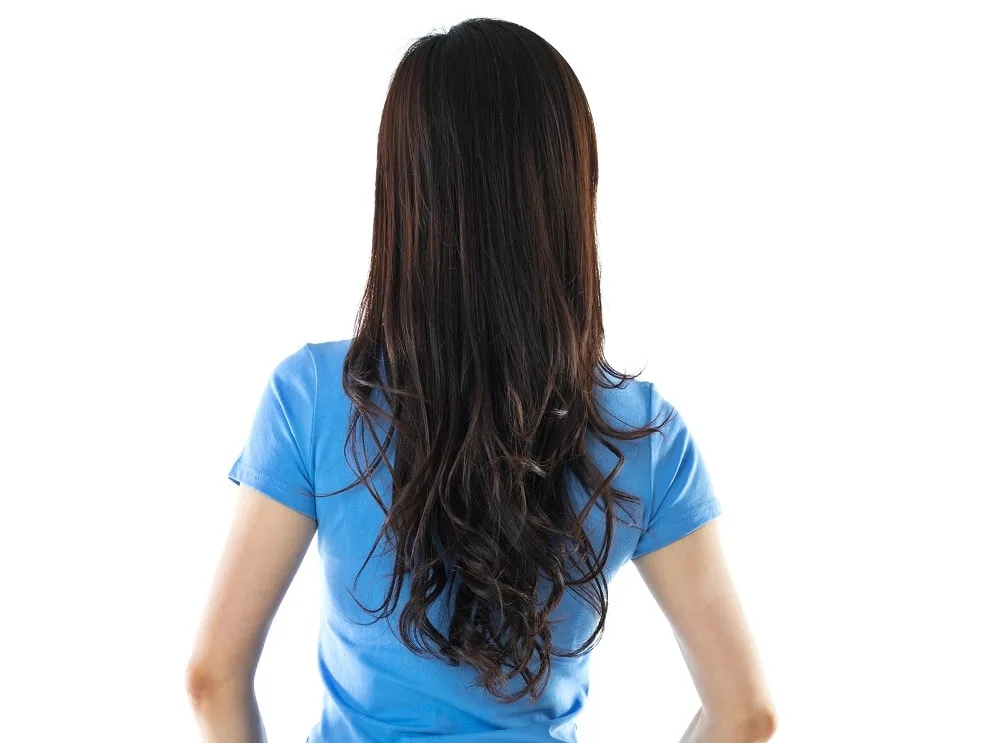 If you already have hair that is past your shoulders in length, adding some layers toward the end of your luscious strands can add visual interest to your hair and make it look even longer than it is.
Long layers are concentrated toward the ends of your hair and are graduated to add dimension. This style works great for those with straight hair, thick or thin, that is past shoulder length.
2. Short Layers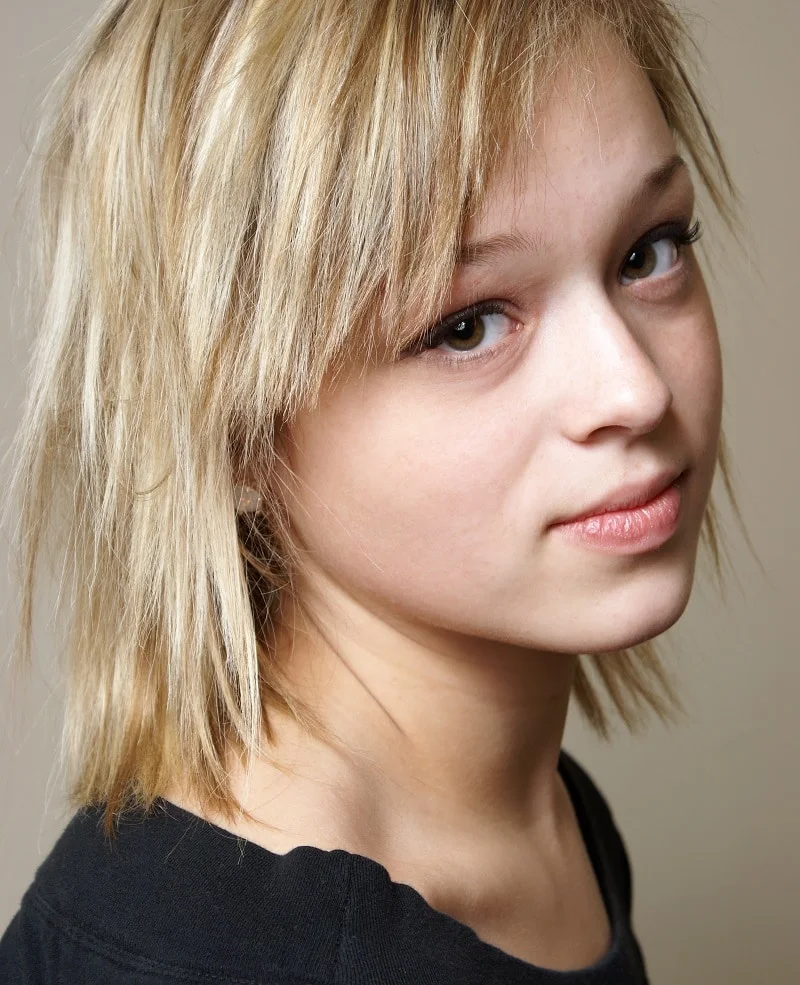 Short hair, short layers. If your hair is shoulder length or shorter, especially if you have a bob or even a pixie cut, adding short layers into that cut is the perfect way to add volume to your hair if it's thin.
If you have thick hair, you can go for less dramatic short layers, and this will not only frame your gorgeous face—it will also give you more time between haircuts to let your hair grow out before you need to cut it back.
Short layers are great if you have thin hair and work well for pointed chins.
3. Textured Layers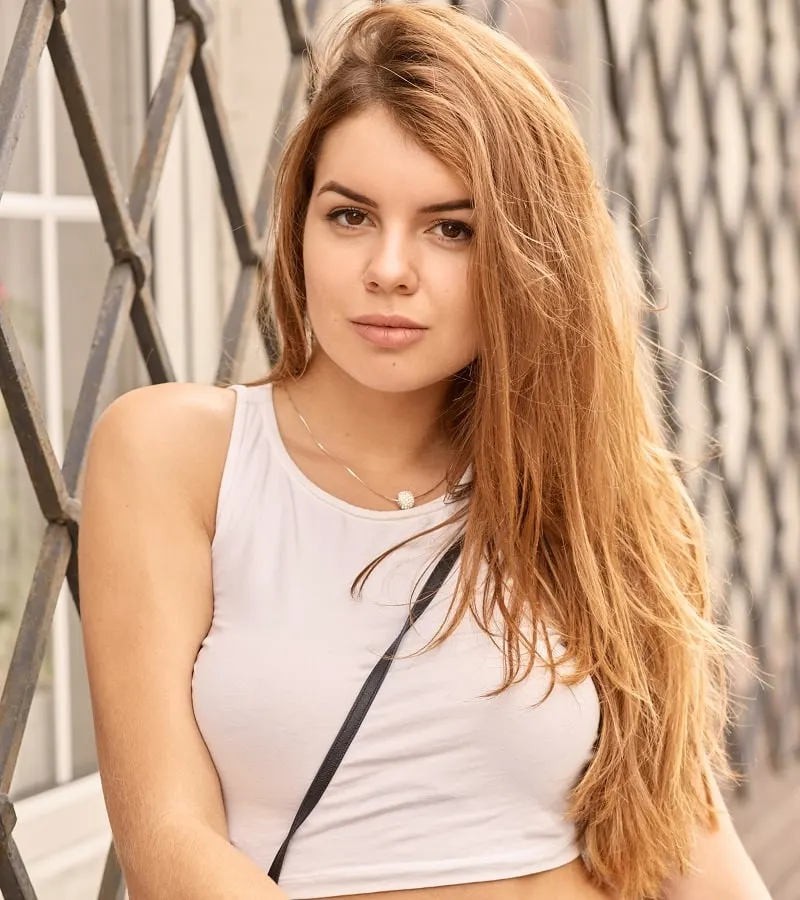 Textured layers are not the same as hair texturizing, which we will explain below. However, textured layers are further apart from each other than the first two layer types we've mentioned.
They are still exterior layers in your hair, but they make your hair look effortlessly windswept.
This layering style is best for those with hair that reaches their shoulder or further. And textured layers work well for all face shapes.
4. Choppy Layers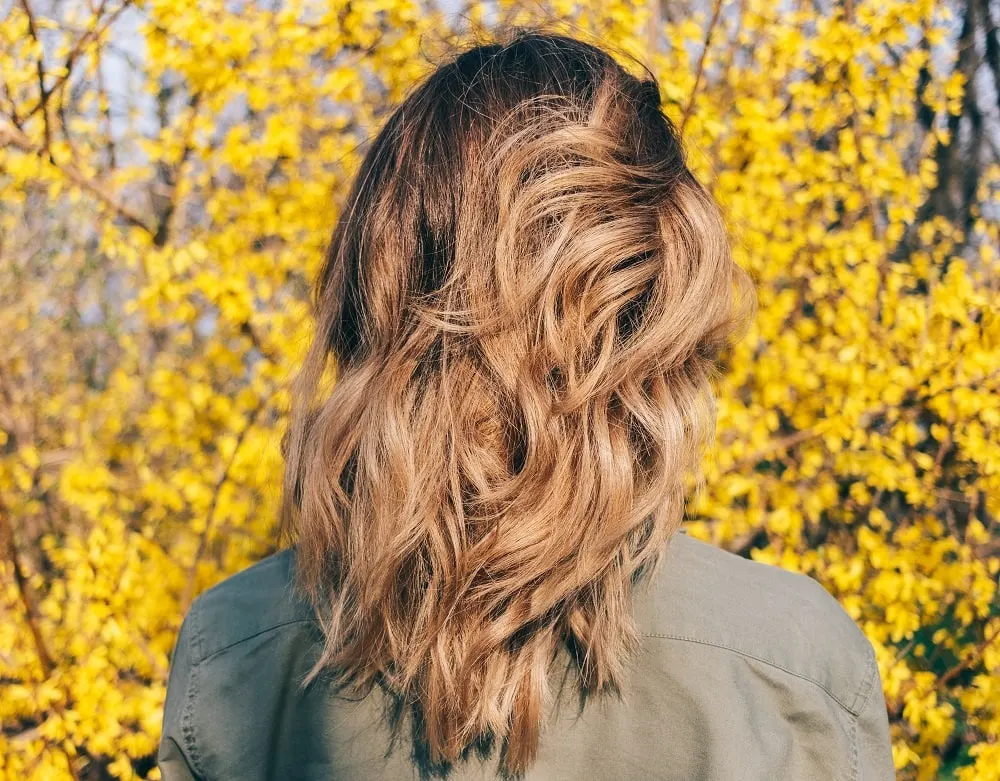 Choppy layers create a dramatic look, even more so than textured layers. Textured layers still blend into your hair a bit, but choppy layers are perfect for when you're looking for an edgy, asymmetrical look.
You can add choppy layers to almost any style of haircut—bob, long bob, pixie, and even longer hair can support choppy layers.
Choppy layers work for any face shape, but require more maintenance to keep up the asymmetry and drama they create. If you want a bold new style, try some choppy layering to spice things up.
5. Shaggy Layers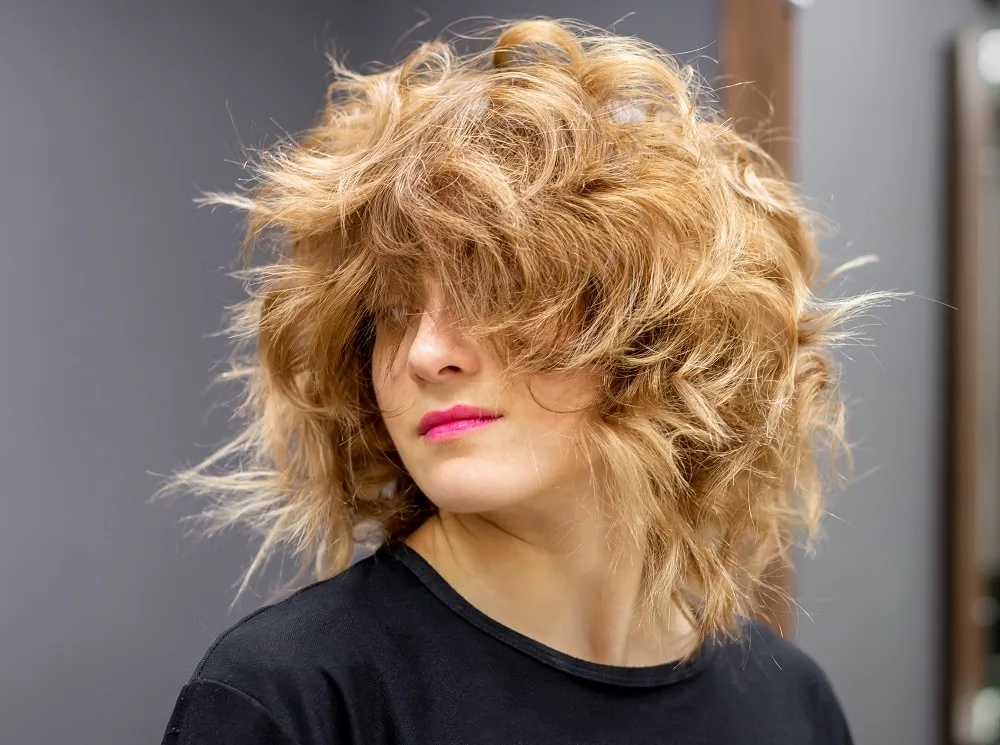 Shaggy layers make your long hair reminiscent of a punk rock goddess or a sassy mermaid. You can do shaggy layers if you have medium hair length; it's virtually impossible to achieve a shaggy layer if your hair is too short.
Shaggy layers are usually paired with a middle part and sometimes with long bangs framing your face. You can also have gradual shaggy layers, which visually add length and volume to your hair.
Alternatively, you can opt for shaggy layers that are further apart, giving you an edgy, skater look. This style can work for any face shape because of the freedom you have to space out the layers.
6. Wispy Layers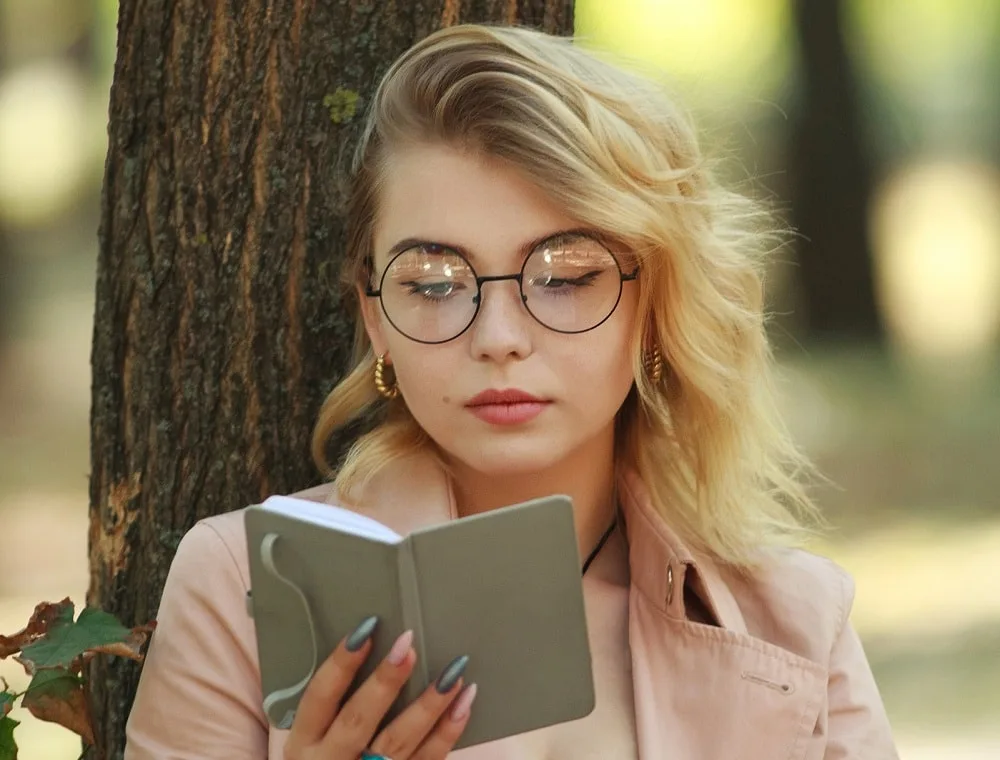 Wispy layers add the appearance of large or small waves, and they blend into one another.
Wispy layers are best for those with thin hair who wish to add volume, and they look amazing for round faces if your hair is short.
This layering style is mostly used to add volume to thin or flat-looking hair. Wispy layering is often paired with medium-length bangs to give your hairstyle extra interest.
7. Graduated Layers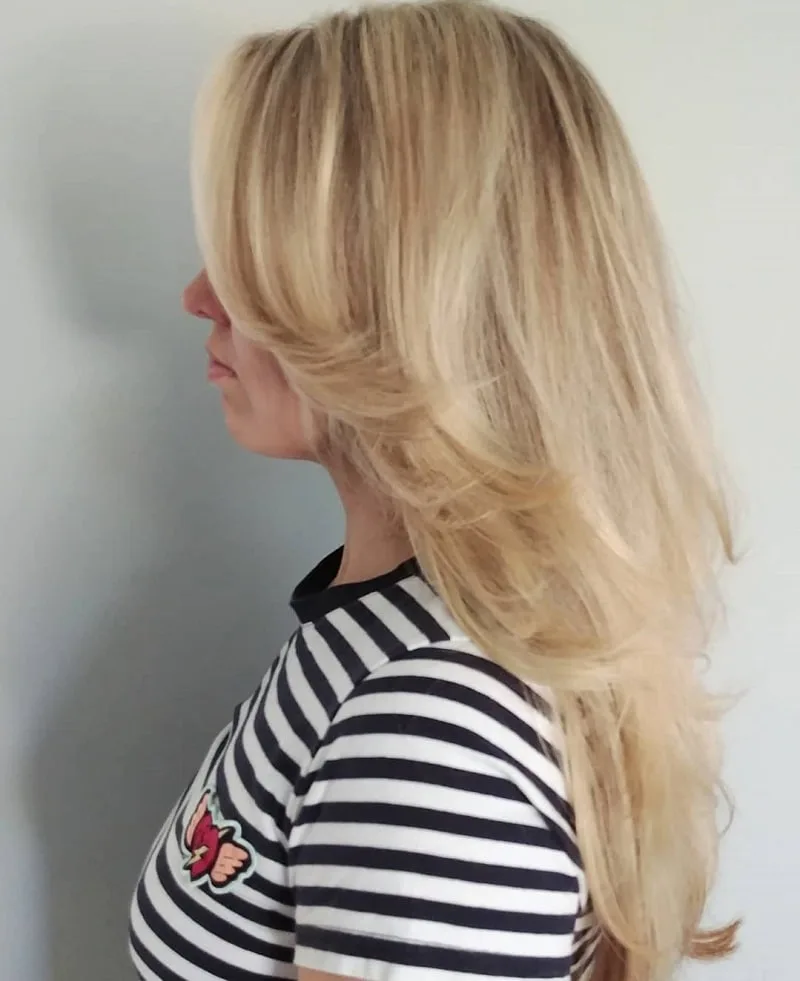 Graduated layers are simply layers that are cut into your hair at less than a 90-degree angle.
You can opt for minimal graduated layers at small angles, like 20 to 30 degrees, or you can go for dramatic variation with 50- to 60-degree cuts.
The beauty of graduated layers is that you can be as minimal as you would like, or you can go for a deeper graduation that blends the ends of your hair in a sleek, angled line. This style works for all face shapes.
8. V-Shaped Layers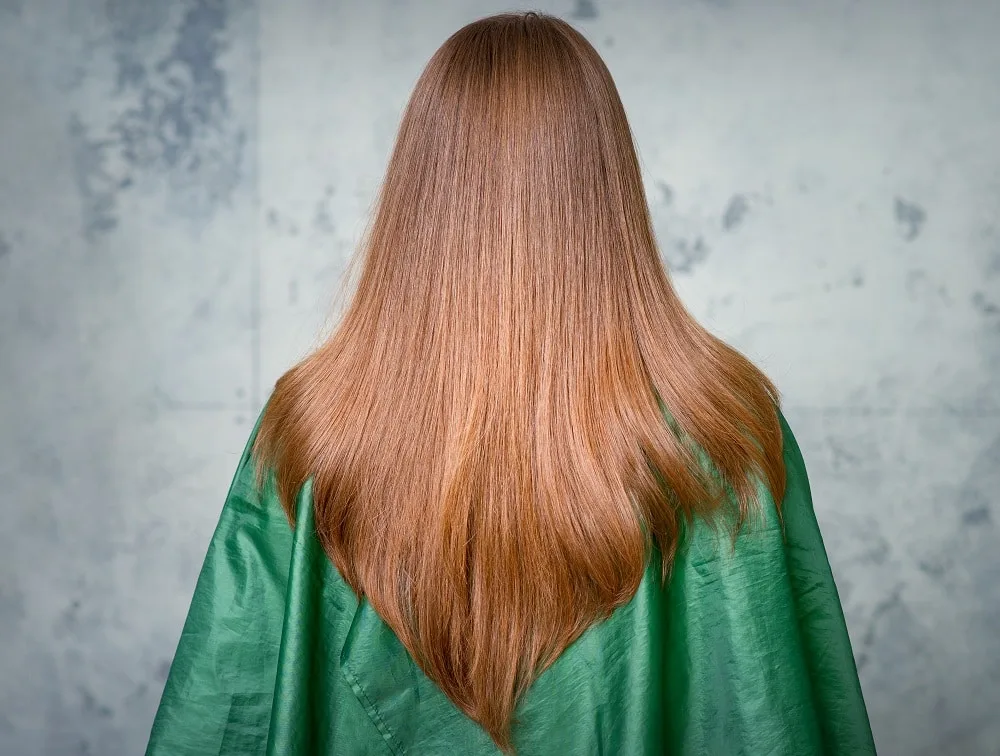 V-shaped layers are best for those with long hair, especially if your hair is thick. It's all in the name; when viewed from the back, V-shaped layers look exactly like a 'V'.
These are best for medium-to-long hairstyles, and the V can add even more visual length.
V-shaped layers are versatile because your hair will look styled no matter if it's all at your back, in an updo, or falling in front of your shoulders.
How To Choose a Suitable Layer Type for You
When choosing the most flattering type of hair layering, keep the following factors in mind:
Length
First, the type of layers you choose depends on the length of your hair. If you have long hair, choppy layers may not be as good a choice as a textured or shaggy layered cut.
If your hair is short, you can choose dramatic or wispy layers to add volume.
Hair Type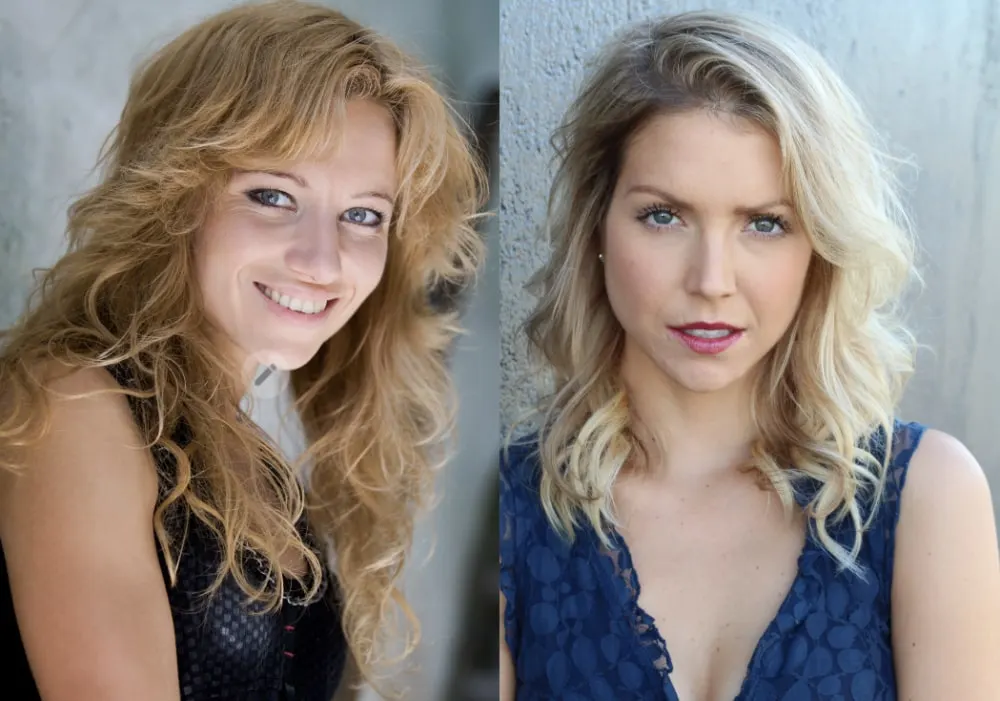 If your hair is thin and you want to add more volume, you can try a shorter cut with heavy layers cut into it to boost volume immediately.
Wispy layers are perfect for this because, when added throughout, they add wavy texture and volume to your hair effortlessly.
If you have thick hair, you can pull off choppy layers with instant drama or use textured layers to add visual interest to your curtain of hair. Some layer styles work for all types of hair, like long, short, and textured.
Style
Are you looking for length? Are you trying to add volume? Are you feeling punky and edgy? Are you looking for more of a forest princess or beach babe vibe?
The answers to these questions can help you determine which layer style is best for you. Shaggy and choppy layers are dramatic and punky, while graduated or V-shaped layers are classic.
Is Layering The Same Thing as Hair Texturizing?
No, these two techniques are done differently for different reasons. Texturizing hair is done under the outer layer of your hair, and it's meant to add volume and movement to your hair.
It is achieved with razors or texturizing shears in the hands of skilled hairdressers.
Usually, the ends of your hair are softened and blended, which is a type of layering, but the volume comes from strategic thinning and cutting within the body of the hair. Layers are exterior and more visually variable than hair texturizing.
There are several types of hair layering, so you can feel free to explore these and other styles to find the best new look for you.