If you've never considered getting an ash brown hair color, the time has come to try it. While it doesn't look completely natural, this color is bound to turn some heads your way.
The deep brown hues complement the ashy locks. This shade can easily be called one of the most effective and extravagant ones available to women today.
Another wonderful advantage of this color is that it's quite rare. Not many women are ready to go for it since it may seem slightly grayish.
While such a solution might not be the best for women over 50, younger girls can take advantage of it whenever they feel it's time for a change.
How to Care for Ash Brown Hair
Ash brown hair color looks fantastic but needs special care to maintain its shine and luster. Whether you are going for the light or dark hue and regardless of what color you started with, you need to be ready for some serious hair care.
The below tips can help you get the most out of this color and reduce the number of touch-ups.
Use Silver Shampoo
You might have never noticed the silver shampoo on the store shelves. Meanwhile, it's always there. It's created to keep the ashy tone of your ash-brown hair more pronounced and keep it from fading. The shampoo has a purple color. Don't be discouraged by that fact. This color helps neutralize your hair's yellowish pigments and bring the ashy luster forward.
Don't use it straight up. Mix the silver shampoo with your regular shampoo for colored hair at a ratio of 2 to 1.
Use the silver shampoo as a leave-in treatment about once a week. Don't allow the shampoo to stay on your hair longer than 15 minutes.
Forget About The Heat
If you want to keep your ash brown hair looking beautiful longer, forget about the heat. We are not just talking about hair dryers and curling wands/irons. Keep the locks out of the sun. Hats and kerchiefs should become your best friend when you leave the door. Try to stay in the shade.
Wash Your Hair Less Often
Add one day to the break between washing your hair. If you used to wash it every day, wash it every other day and so forth. Dyeing usually dries out your locks, so they don't get dirty and oily longer. Take advantage of this fact and change your washing routine!
Trending Ash Brown Hair Colors You Ought To Try
Trying a new color is always exciting. An ash-brown shade can make this experience as rich as you can ever imagine.
Once you get up from a stylist's chair, you'll be swept off your feet by how this shade looks. This color is an all-purpose choice and can suit virtually any skin color, including dark ones. It appears wonderful on long and short hair and can be used as part of an ombre.
We came up with the 15 most popular ash-brown hair color shades for you to browse and enjoy.
1. Soft and natural ash brown hair color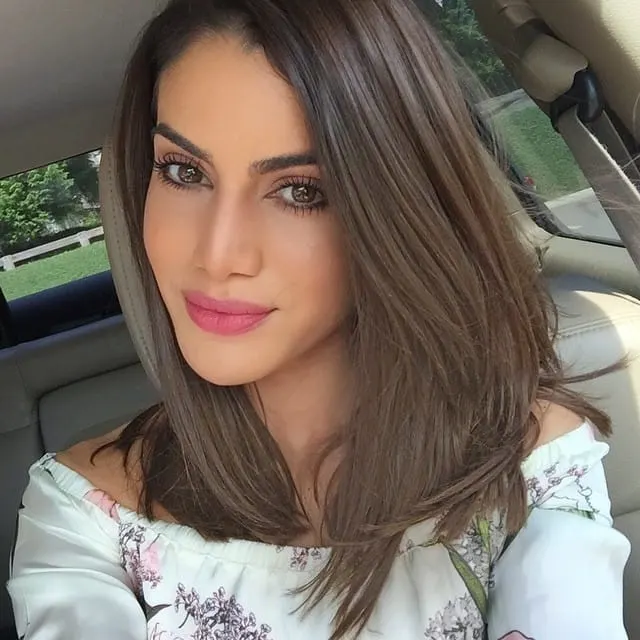 This soft and natural dark ash brown hair color is perfect for women who want to brighten up their mane but don't feel like going too far away from their natural shade. Taking care of such color is fairly easy as long as you follow the tips.
2. Airy and straight
If you have fine hair, ash brown is a wonderful choice since it can make your locks look thicker. Consider going more on the ashy side but don't forget about the brown hues. The ashy and brownish mix can visually add to your hair some volume, even if it's straight.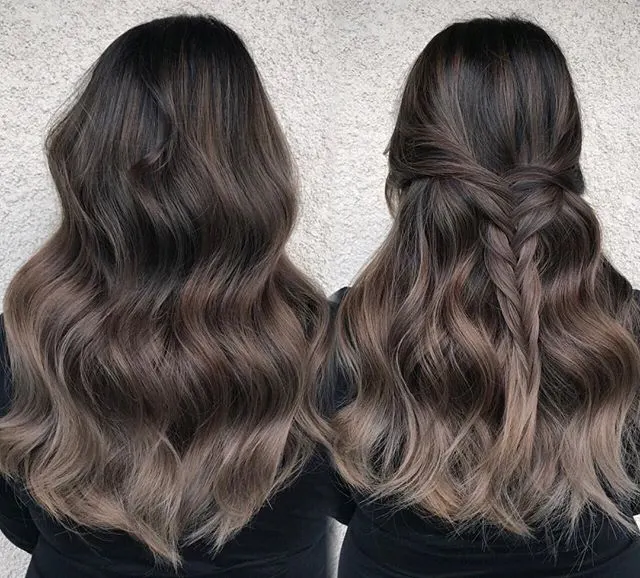 Using ash brown color for an ombre is a great choice for women regardless of their natural shade. The dark brown on top and ashy middle coupled with a light bottom can create a truly stunning hairstyle. Get ready to be awed!
4. Dark and fantastic
Darky ashy brown is a perfect choice for girls, who don't feel like showing off too much ash but still need it to make the color soft and sweet. This particular shade is a good option for older women who want to hide their gray hair.
5. Ashy balayage
This ashy balayage with elements of brown can sweep anyone of his or her feet. The darker hair on top allows you to reduce the touch-ups on your naturally dark hair. The platinum or bleached blond bottom amazingly complements the image.
6. Ash brown and blond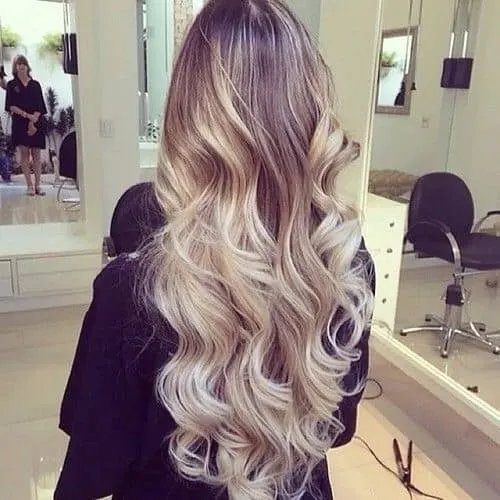 Ash brown hair color is often hard to create if your own hair is dark. However, if you are a blond, you can achieve great results. Consider leaving some blonde strands for a more exquisite appearance.
7. Ash and golden brown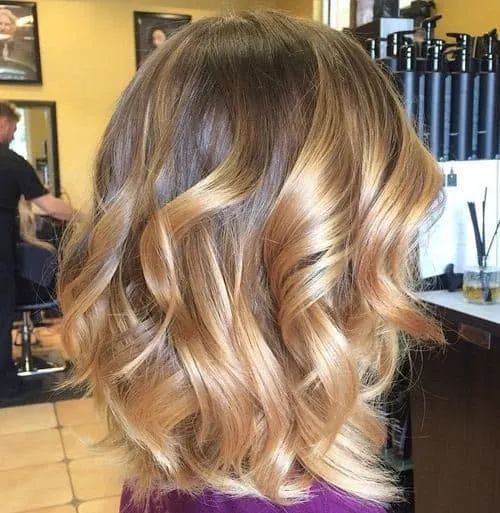 Different shades of brown will look amazing if you can mix them together. Ash brown on top and golden brown on the bottom will make a great ombre. The warm and cool mix is amazing.
Unique Caramel, Violet & Cinnamon Brown Hair Colors
8. Various highlights
When you are going for highlights, there is no reason to stop at 2 or 3 colors. Choose the shades of brown you love best and mix them any way you like. You will get a unique look you'll appreciate.
9. Ash brown highlights
Ash brown hair color might look too outrageous for some, while simple highlighting will subtly incorporate this shade to make your mane beautiful and very natural.
Light Brown Highlights on Dark Brown Hair
10. Ash princess
Ash brown hair color is not popular. So a unique image is guaranteed if you decide to go for it. Consider leaving a few strands your natural color since a head full of ash brown hair might not be what you need.
11. Ash and fresh
Freshen up your image by turning your old blonde locks into beautiful ash-brown tresses. The change is not too harsh, but you will gain an absolutely new style.
12. Keep them neat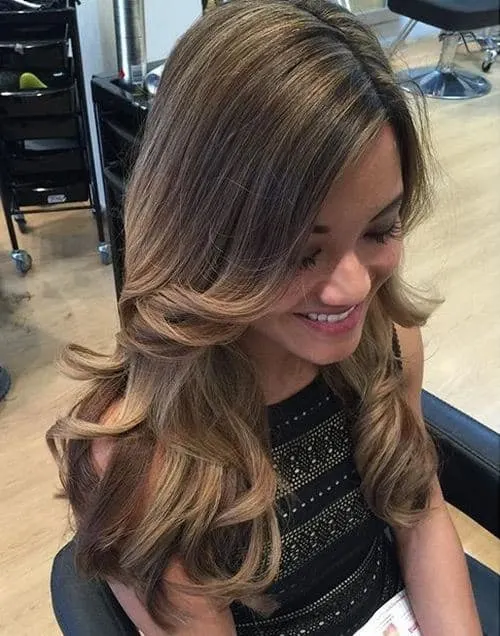 If you are opting for ash brown highlights, you need to keep your straight hair neat in order to be able to tell them apart. If you are mixing blond and ash brown, add more ash into the picture.
13. The longer the ashier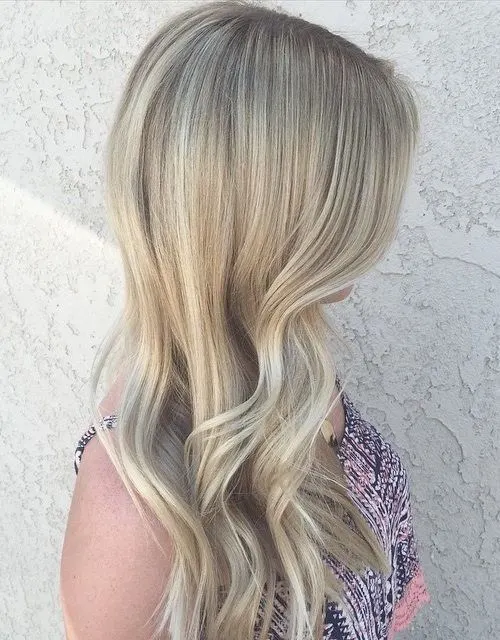 If you are thinking about which color to dye your long hair and are leaning towards ash brown hair color, think again. Ash brown looks great when thrown into the mix but using it alone might be dull.
14. Ash creativity
You can diversify your brown locks with an ash brown shade. Don't be afraid to use subtle highlights to give your hair a unique appearance that will keep the heads turning.
15. Ash brown ombre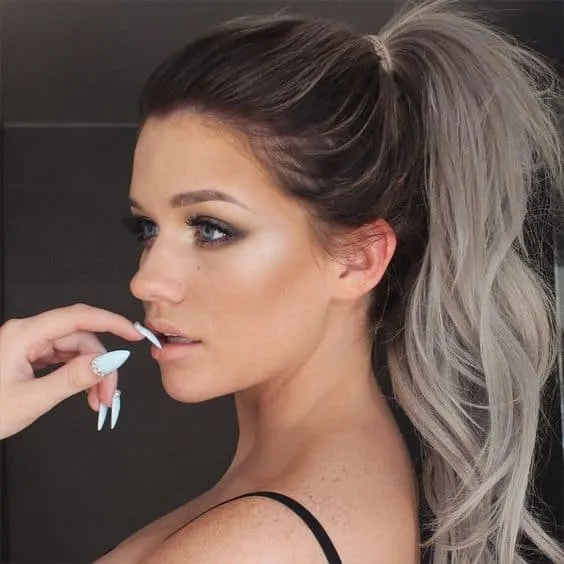 This ash brown ombre is a very bold choice that can completely overhaul your image. So think twice before making this decision.
Wanna learn how to do it? Watch this brilliant video tutorial by Soonsiki hair:
We are very excited about these ash brown hair colors and we hope we helped you see the true advantage of these shades. If you are still wondering whether this color is right for you, don't hesitate. Give it a try!
Related Topics