Dutch braids are a popular hairstyle choice for black women, allowing versatile styling that protects natural hair.
This braid style involves crossing the side strands over the middle strand, resulting in an elevated, stylish look. It results in a chic and stylish braided look that's perfect for any occasion.
It's also a practical choice for protecting black hair, which is often full of texture and volume.
So, if you want to rock a beautiful braided hairstyle that'll also offer a protective solution to your hair, check out our ideas for Dutch braid hairstyles for black women.
Prettiest Dutch Braids for African-American Women
If you want to explore the different ideas for Dutch braids for black women, here are some of the styles you should consider:
1. Bun with Shaved Sides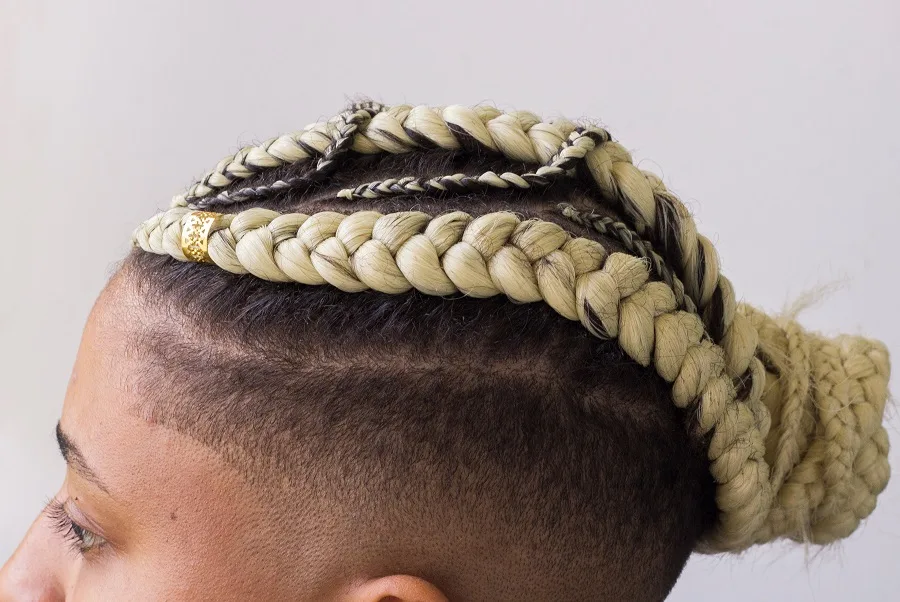 Combine elegance and edginess by pairing your Dutch braided bun with an attention-grabbing undercut. The shaved sides created clean lines, allowing the braids to take center stage.
2. Crown Braid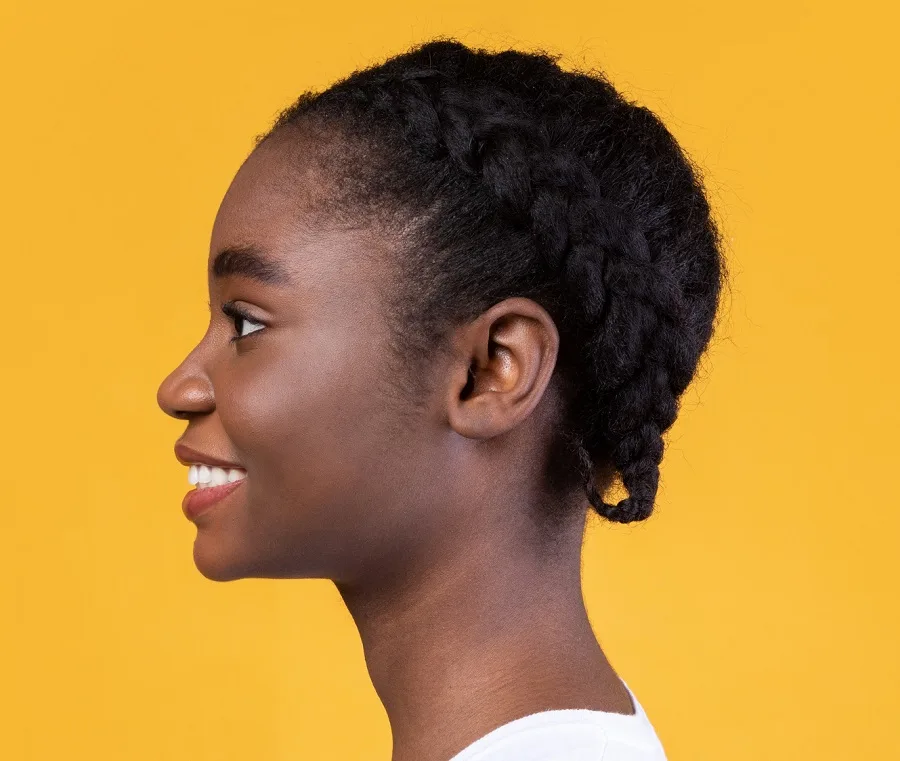 If you want to have a hairstyle that will have you traveling back in time, sporting a short Dutch crown braid is the way to go. This is perfect for anyone who wants to look every inch like royalty.
Not only that, it keeps hair away from your face in the most elegant way possible.
3. Braided Updo with Pins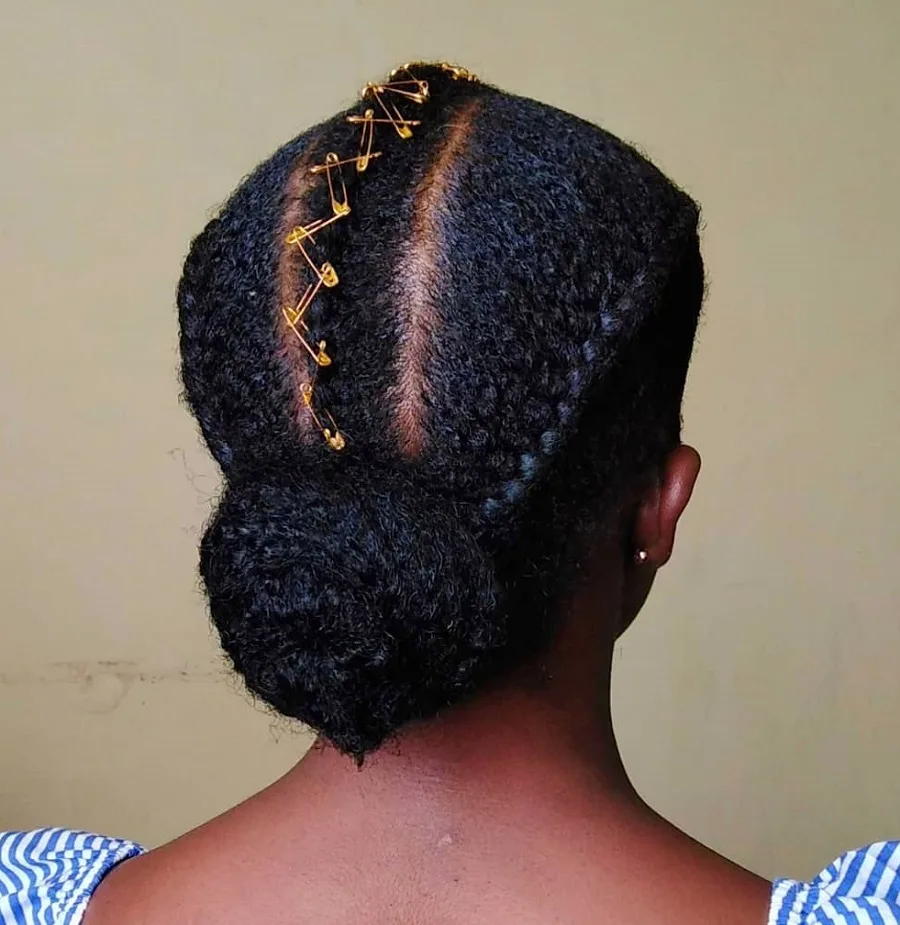 Braided updos are supposed to be fancy and feminine, but these Dutch braids for black women show us how we can add an edgy twist to them.
To achieve this, you only need to divide your hair into three sections and tightly braid each section then pull all strands into a sleek bun. Finish it off with a few gold pins to get that rocker-chic look.
4. Side-swept Long Braid
If elegance is what you want, then this side-swept long braid is the name of the game. To achieve this look, you can start by braiding at the top of your head as if you're creating a braided crown.
But instead of stopping at the back of your head, continue braiding until the ends of your hair to create one jumbo braid.
5. Double Knotless Braids
To ensure that you can enjoy your double Dutch braids for longer, go for knotless braids. With this protective hairstyle, braids on coarser hair can last for up 2 to 3 months.
Add a splash of purple color to make it stand out even more and go for that gelled hair bang trend for a sleek and polished look.
6. Crown Braided Ponytail
This stylish hairstyle adds a fun and pretty twist to the usual braided ponytail.
To do this, create a half-crown braid on one side of your head. Once you've reached the back, pull your hair into a ponytail and continue braiding up until the end.
7. Dutch Feed-in Braids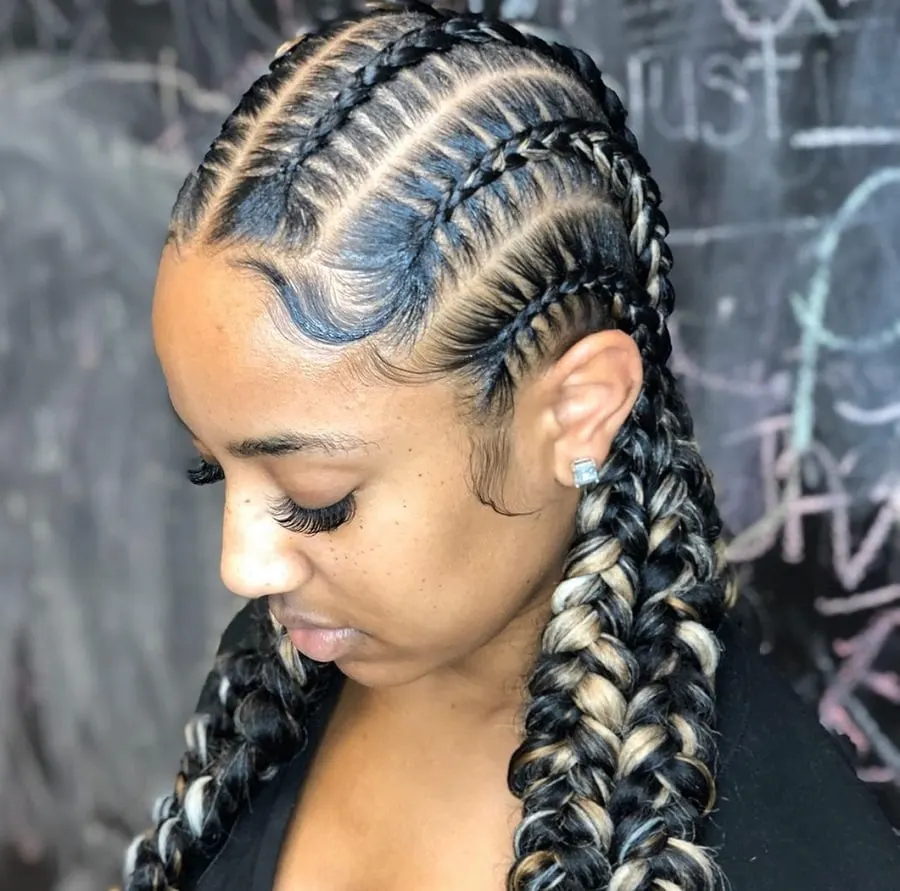 The transition from thinly braided strands at the crown to larger strands towards the ends makes this hairstyle extra stylish.
The key is to feed the two braided strands into each other to make the strands larger and more eye-catching at the ends.
8. Crown Braided Bun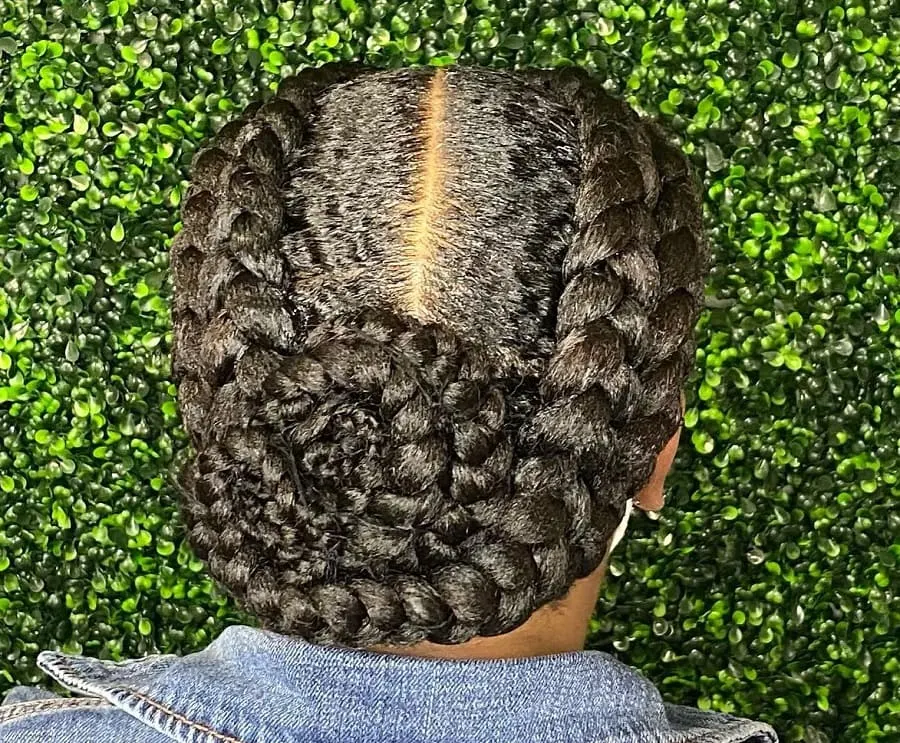 If you don't like the idea of pairing your crown braid with a ponytail, roll it into a bun! Continue braiding down to the tips of the hair strand to achieve this glamorous-looking bun.
9. Braided Bangs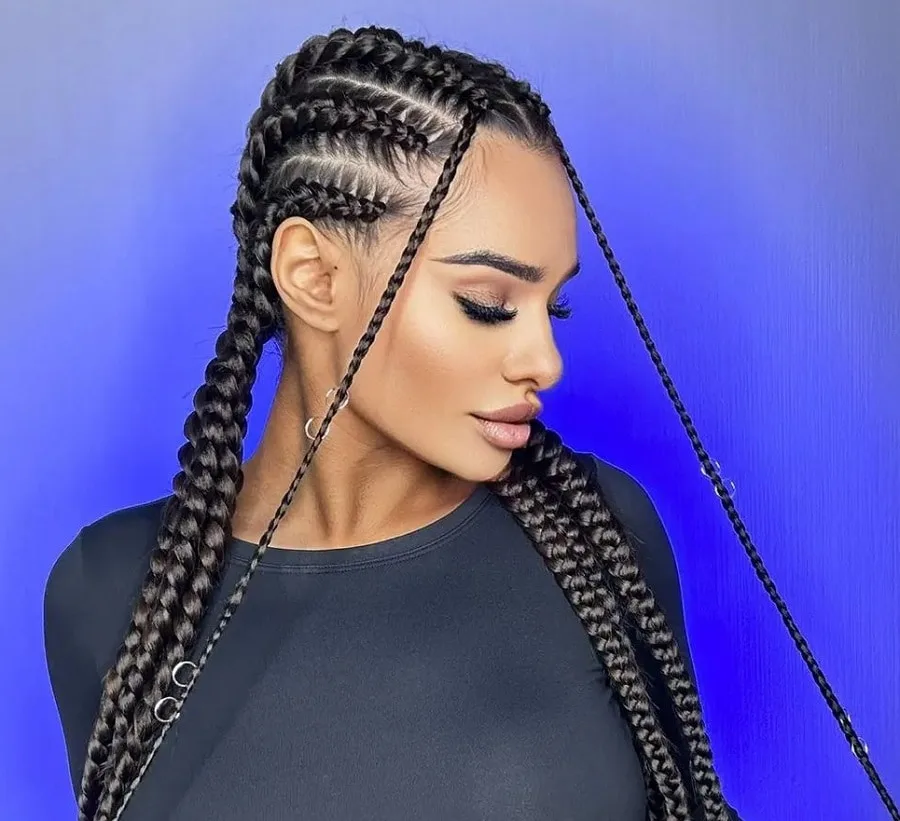 If you want fully braided hair, this is the hairstyle for you. Dutch braid each and every strand of your hair from the roots up to the ends.
Leave two thin strands at the front and braid them too so you can enjoy face framing layers.
10. Jumbo Side Pigtails + Baby Hair Curlicues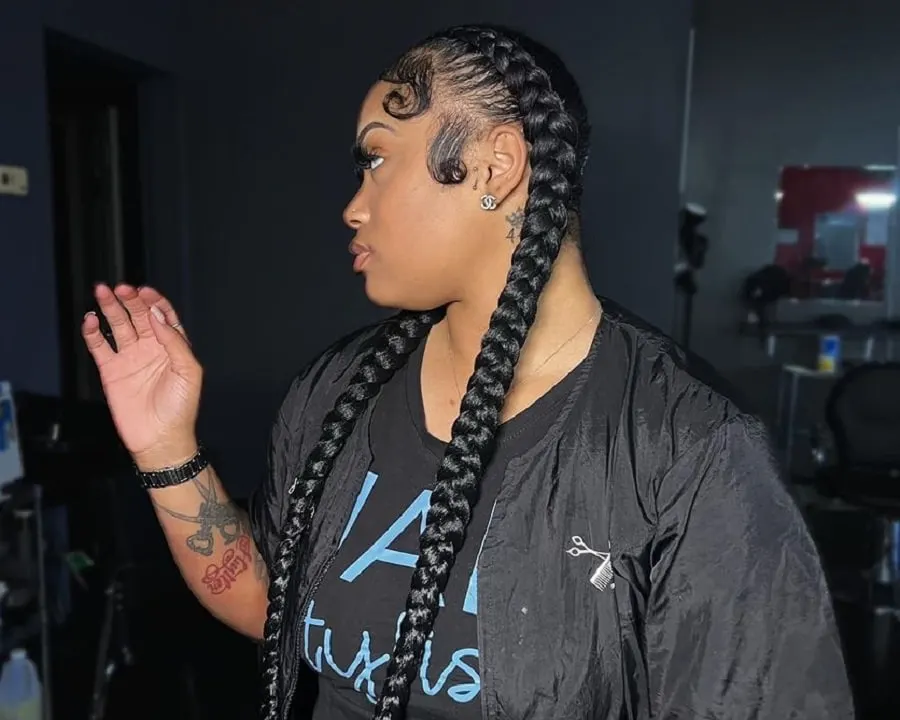 Pigtails don't have to be tiny and cute. If you want to make your hairstyle stand out, go for the jumbo ones. You can do this by braiding a larger section of your hair.
For that extra stylish touch, apply gel to your baby hair and style them into beautiful curlicues.
With these ideas for Dutch braids for black women, you can show off your personal style in the most creative way possible. Just make sure to choose the right hairstyle that suits not just your style but your hair texture as well.
Trending Topics