Women who want to have a short hairstyle have lots of great options. Pixie cuts are a lovely playful choice for women. A choppy pixie cut has a lot of character and style, as you will be able to see from this fun list.
Inspiring Choppy Pixie Cut
When you are styling a choppy pixie cut, you should use soft hold products. Firm hold products can be overwhelming for a short hairstyle. Always use a comb on your hair to get rid of knots and tangles. A short choppy pixie cut will blow dry quickly.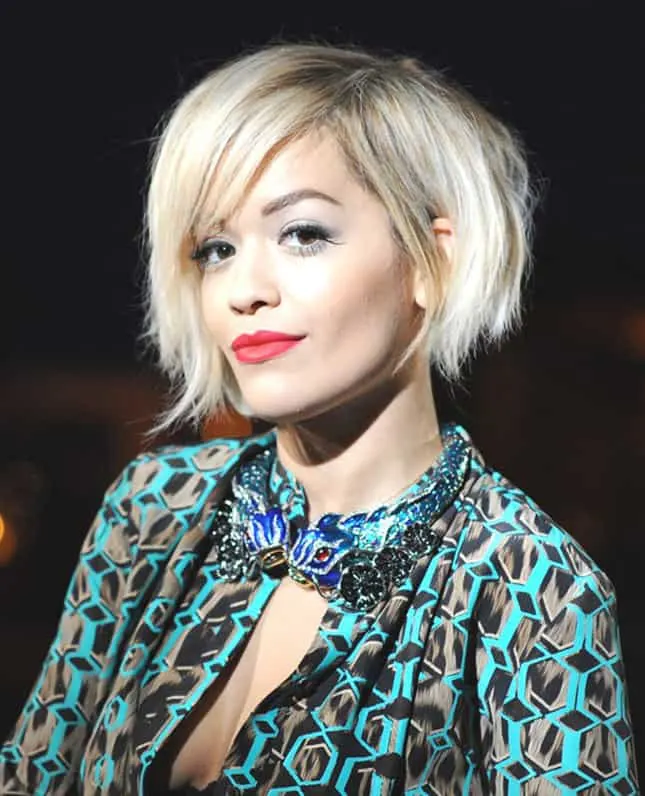 Asymmetrical styles are really cool because they are so edgy. Changing the parting alters the thickness and shape.
12 Catchy Short Pixie Hairstyles for Women
2. Tousled Choppy Pixie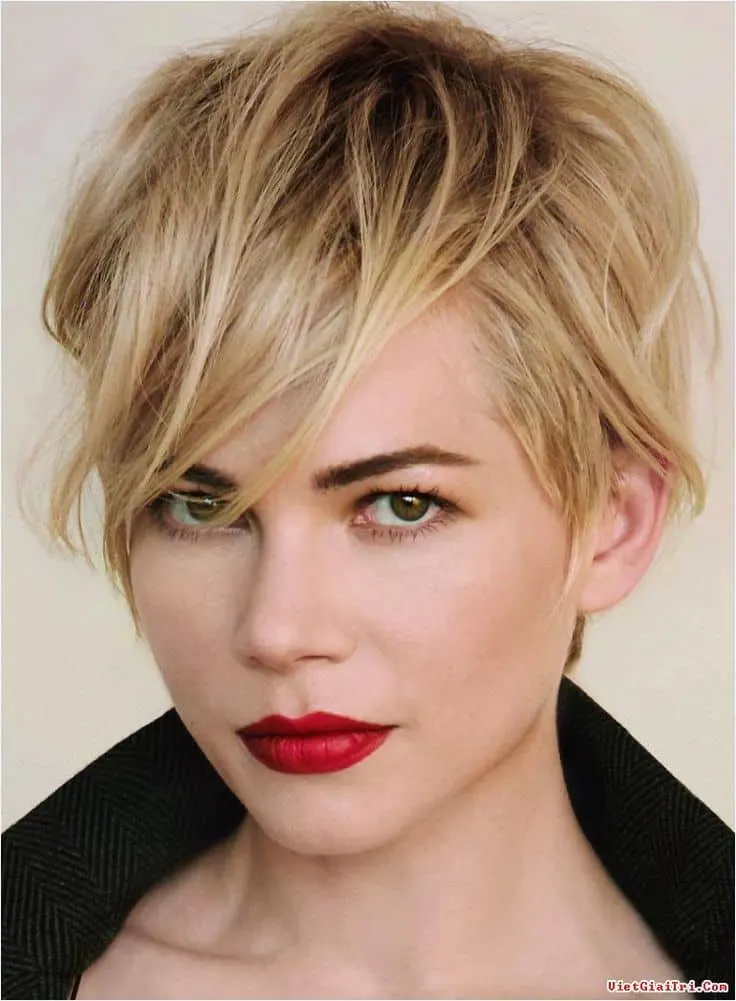 A tousled choppy pixie cut is sexy and cool. Brush your hair forward to create some mysterious and moody bangs to enhance your look.
3. Retro Model Look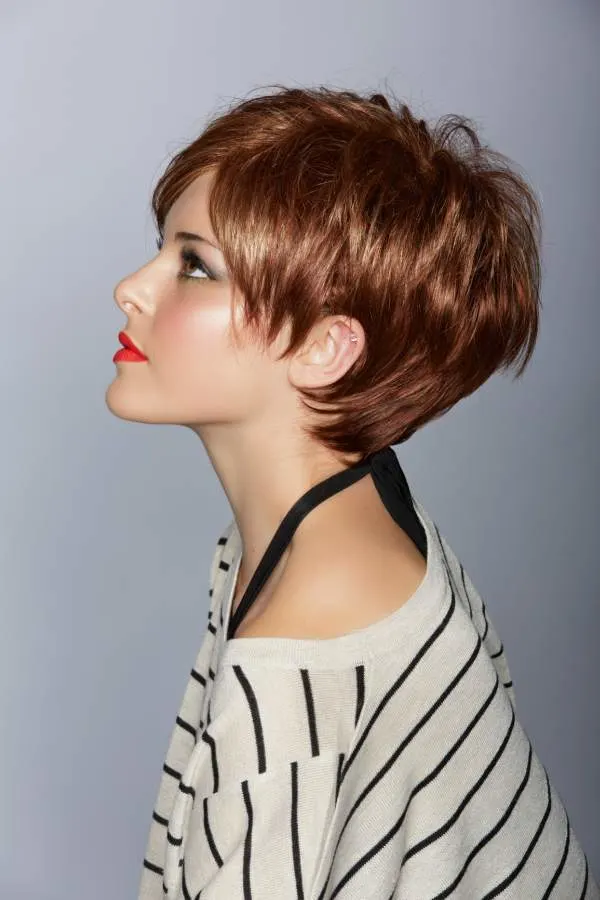 Pixie cuts were really in style in the 1960s. These cuts were often longer at the back and shaped close to the head.
4. Heavy Bangs on An Asymmetrical Style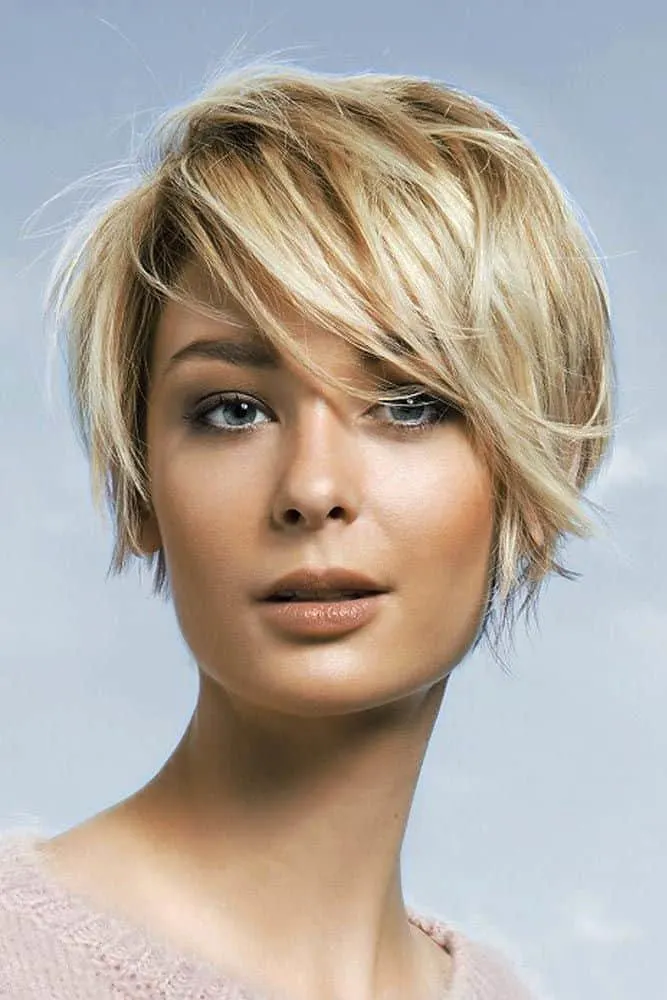 Heavy bangs look totally cool with heavy eye makeup or smoky effect eye makeup. You will be astonished by the effect.
5. Punky Platinum Crop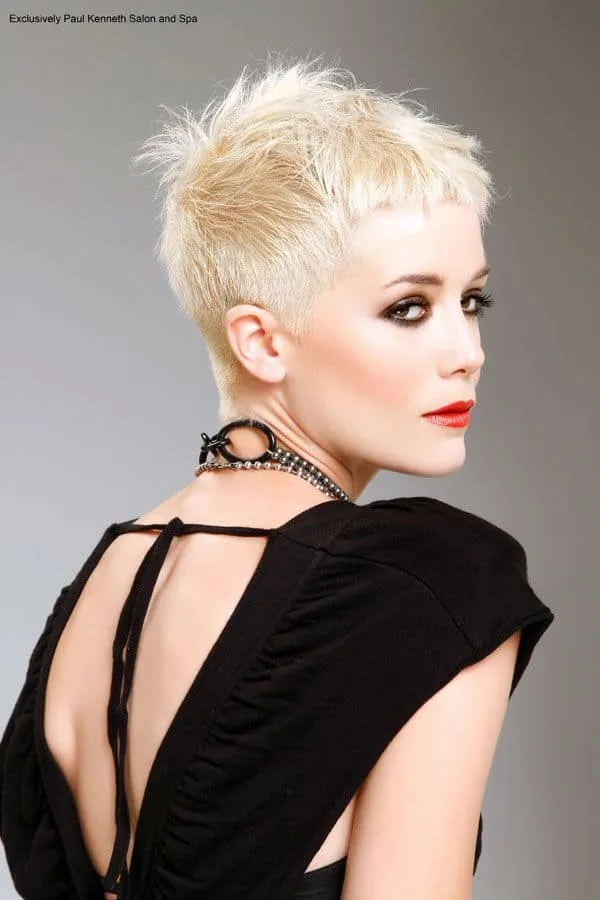 Platinum hair will help you to stand out in a crowd. This color is brave and bold for women who want to be noticed.
6. Spiky Pixie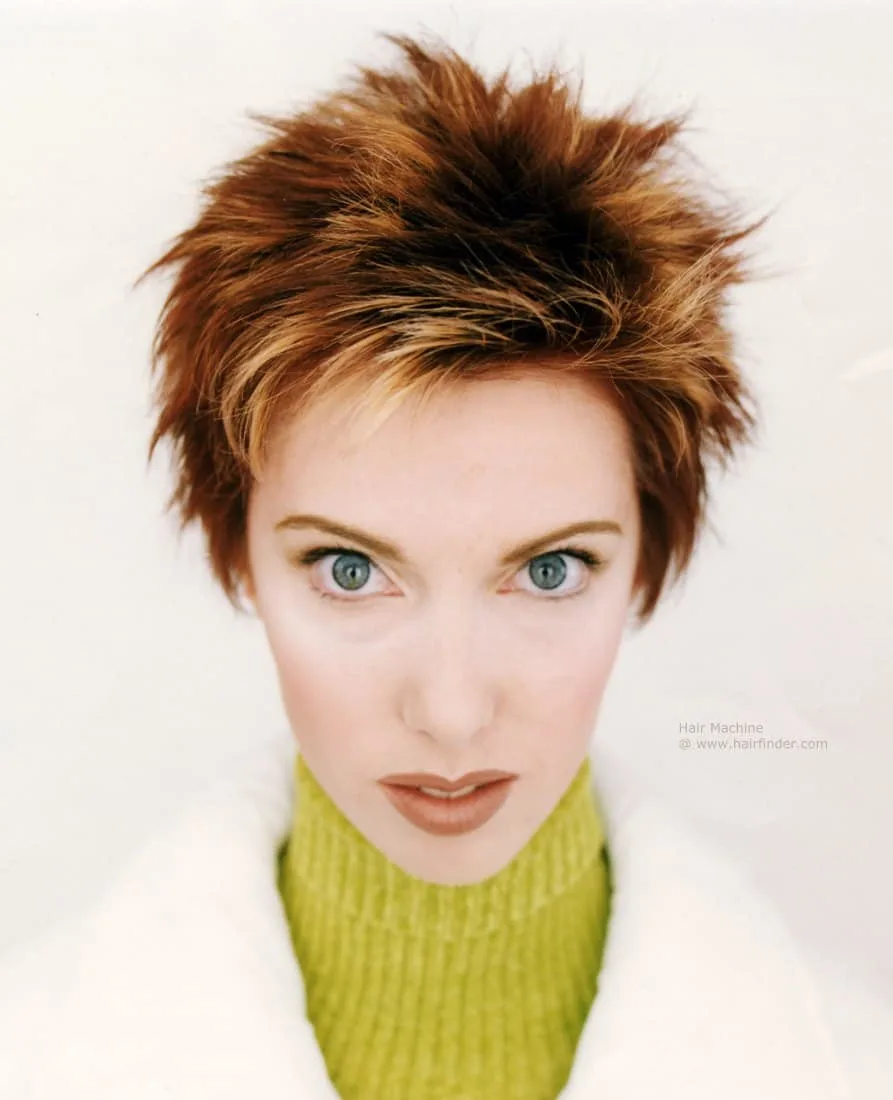 Use plenty of product on your pixie haircut to create a spiky hair effect. Tease the spikes off in different directions to add volume to the style.
50 Smashing Pixie Haircut Trends for Women
7. Layered Pixie

A choppy layered cut helps to create an interesting pixie texture on a hairstyle. Spike a few layers up to increase the volume.
8. Dark and Stormy
A dark and stormy cut is one which looks intense and windswept. The jet black color adds to the intensity of this choppy pixie cut.
9. Ice Queen with Thick Roots
Platinum blonde hair is striking, but the presence of dark roots can completely change a look. Heavy roots help to give a style more texture and depth.
10. Short Crop
A short crop helps to show off a strong bone structure. This type of short hairstyle is ideal for women with high cheekbones.
Most Flattering Long Pixie Hairstyle Ideas
11. Choppy Pixie Bob
This pixie bob features blunt cut ends in blonde that come just above the ear level. The bottom layer of hair is black and bangs are long and straight.
12. Choppy Messy Pixie Cut
To get a choppy look, have your stylist cut in short layers at varying lengths, longer ones up front. Wearing the hair straight is the easiest way to manipulate it and shape piecey locks in a beautifully messy way.
13. Choppy Layered Pixie Cut
Add some character easily to a choppy pixie with shaved in designs at the back. Everything from parallel lines to zig zags will give your hairstyle sexy edge.
14. Choppy Pixie Cut for Over 50
Are you over 50 and want a low maintenance haircut? Pixies are one of the easiest hairstyles to shape – with long hair on top and short sides, just use fingers to work in product.
15. Choppy Pixie Cut for Women Over 50
Not all choppy pixie cuts have to be messy. This one features smoothed hair flat against the head. It's a neat way to have a stylish haircut and conforms to your face shape in a flattering way.
16. Choppy Pixie Cut for Round Face
The last thing you want to do when you have a round face is accentuate it. A pixie cut with a long top that features varying lengths is face-slimming.
17. Short Choppy Pixie for Fine Hair
Create a soft look with a pixie cut by focusing on long layers that sweep across the forehead. Straightening the hair makes for easier movement and the brown color is a warm touch to light or medium skin tones.
18. Short Choppy Pixie Cut with Bangs
There's an edgy and a soft way to do bangs on a platinum pixie. These bangs are razor cut so the hair alternates from long to short. Sides are buzzed to less than an inch long.
19. Long Choppy Pixie Haircut
Accentuate the shape of your face with extra long straight bangs that fall straight down the forehead and touch the eyelashes paired with buzzed sides. A rich hair color is the topping to this beauty.
20. Choppy Razored Pixie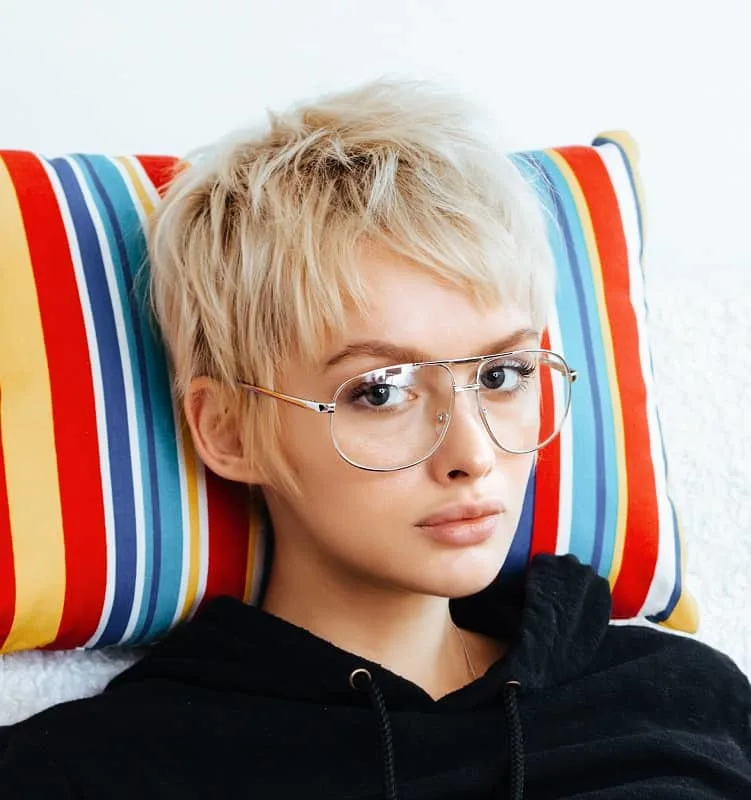 Combine edgy with sexy on a platinum pixie with voluminous texture. Mix straight locks with soft waves and use your fingers to shape your desired style.
21. Choppy Pixie Cut for Thick Hair
Below the ears, the hair is cut super short, even pointed in the back at the neck. Above the ears, hair is long and parted off center. Alternating color like purple and pink take this normally edgy cut to feminine.
22. Spiky Pixie for Thin Hair
Trick everyone into thinking your hair is actually thick by shaping the hair into spikes. Part hair off center at the end of one eyebrow and brush the long top hair the opposite direction.
23. Blonde Highlighted Pixie
Pixies look great on women with strong jawlines. The long pointed bangs on this choppy pixie draw the attention to the eyes while the blonde highlights brighten up the complexion.
For a fun and flirty look, you should try a short choppy pixie cut. If you try out these styles, you will not be disappointed by what you find.