Waking up with bedhead isn't always sexy, but creating a bedhead-esque coiffure courtesy of a choppy layered haircut is unquestionably hot. It takes some practice to arrange an artfully tousled 'do, but once you find the right products and styling methods, you can walk out of your house with your edgily messy hairstyle in just minutes. Since layers flatter long, short, and medium-length haircuts, there's no reason you can't add them to yours, if only to experiment.
Choppy Layered Hair Is a Beautiful Mess
Messy hair looks so chic and effortless. Why is that? A choppy layered haircut is a foolproof way to achieve that tousled, edgy appearance without spending all of your time styling it. You might need your blow dryer and a little product, but still. You'll look like you just walked out of the salon—or like you just woke up—every day.
Add even more edge to your choppy layered hair with uneven bangs to match. Tell your stylist what you want—nothing too extreme, just a fringe that's not blunt or perfectly balanced. Bangs in this style make a flattering compliment to chopped up layers.
Sleek & Sexy, Short Choppy Hair
#2: Bedhead Bob
Bobs look splendid with uneven layers. The lack of length allows your layers to flip up wherever they want, creating a tempting, tousled coif that takes no time to style, but nevertheless looks fashion-forward.
Sometimes, shoulder-length cuts are a bit dull. They're serviceable, but they lack a certain … je ne sais quoi, if you will. Introduce a few layers to the cut, however, and it takes on a fresh new dimension. Layers will also keep your hair from feeling too heavy or weighty.
#4: Shaggy and Short
A shaggy bob is easily one of my favorite choppy layered haircuts. It's even better even it's a little shorter than a traditional bob. This jaw-length cut might be a bit too pageboy on its own, but with jagged, uneven layers, it's runway ready and bordering on a haute hairstyle.
Create Classy Chaos with Messy Buns
#5: Choppy Curls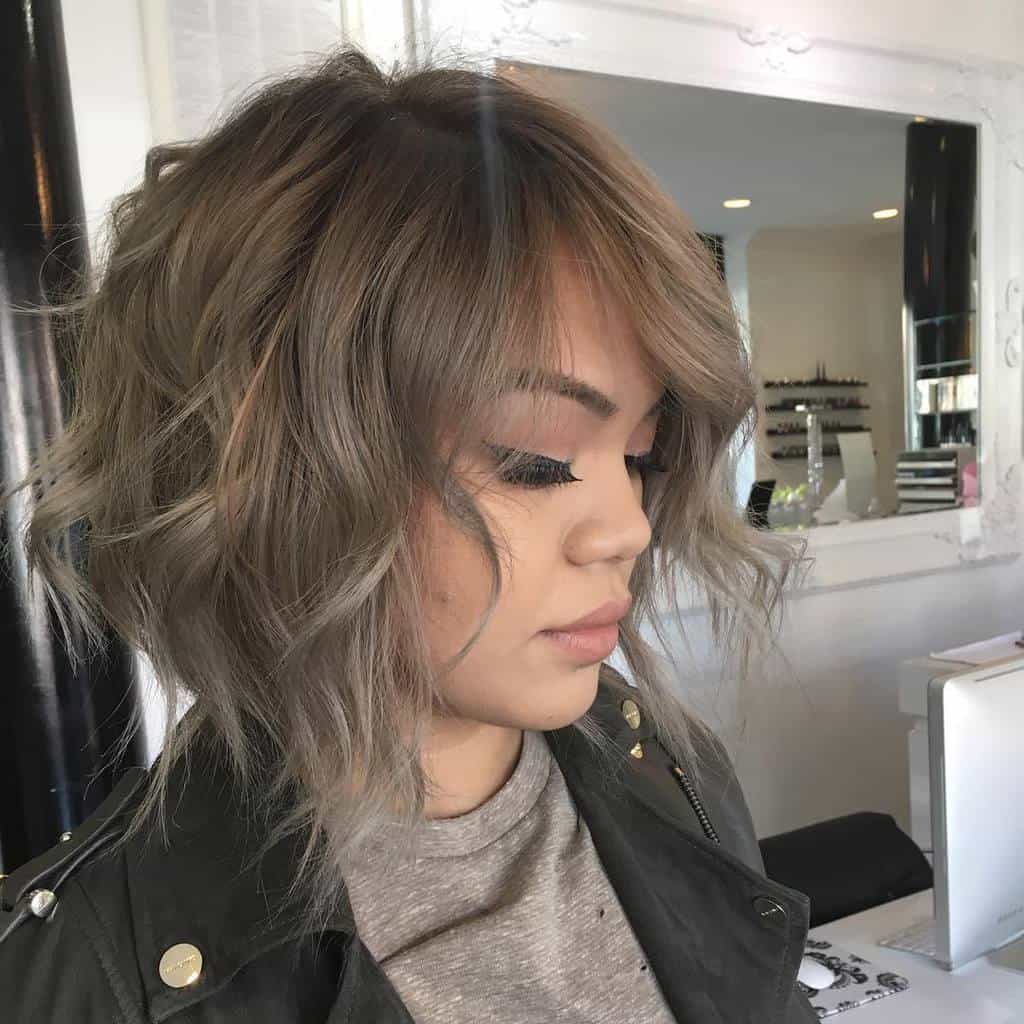 Ooh, a bob with weaves! In addition to the edgy layers, the bob also angles longer toward the chin. The curls, the faint bangs, and the on-point cut come together to create an A+ coiffure. I'm crushing on it.
Give your long hair shape, structure, texture, and definition with short, devil-may-care layers. Tell your stylist that not only do you want them short, you also want a few of them placed in a more random pattern. Trust me; you'll love it.
#7: Wind-Tossed and Tousled
I told you that I'm a sucker for choppy layered hair cut into a short bob. The bangs make this coif extra special.
Beautiful Blunt & Choppy Hairstyle for Women
Choppy layered hair is on-trend at any length. It's a great way to change up your hairstyle without doing anything too extreme. How do you like your layers?