Waking up with bedhead isn't always sexy, but creating a bedhead-esque coiffure courtesy of a choppy layered haircut is unquestionably hot.
It takes some practice to arrange an artfully tousled 'do, but once you find the right products and styling methods, you can walk out of your house with your edgily messy hairstyle in just minutes.
Since layers flatter long, short, and medium-length haircuts, there's no reason you can't add them to yours, if only to experiment.
Choppy Layered Hair Is a Beautiful Mess
Messy hair looks so chic and effortless. Why is that? A choppy layered haircut is a foolproof way to achieve that tousled, edgy appearance without spending all of your time styling it.
You might need your blow dryer and a little product, but still. You'll look like you just walked out of the salon—or like you just woke up—every day.
We share some chic and beautiful choppy layers below to help you pick the right one.
1. Choppy Strawberry Blonde Layered Hair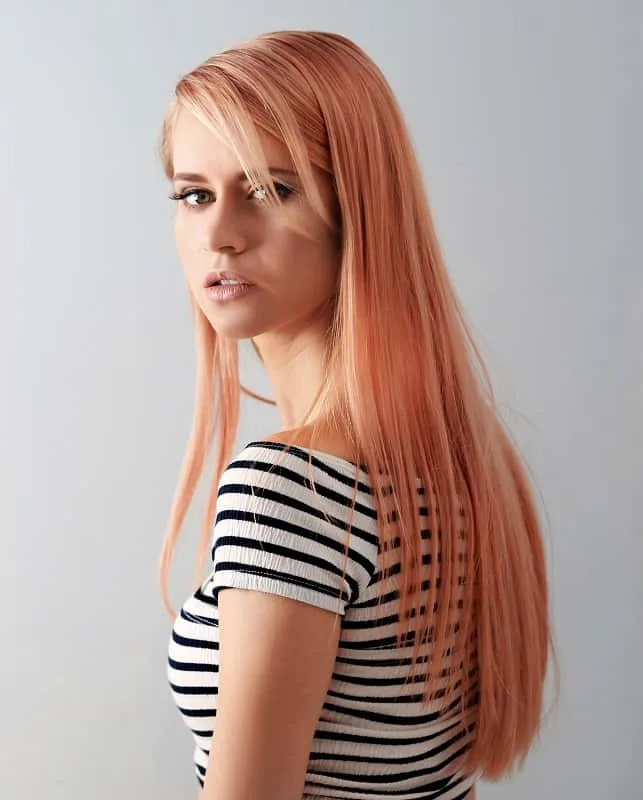 If you have a rich mane, opt for a long choppy layered hair cut in a V shape and style some bangs. A strawberry blonde hue will totally match your fair skin, and you can use a black eyeliner to highlight your eyes.
2. Choppy Layered Inverted Bob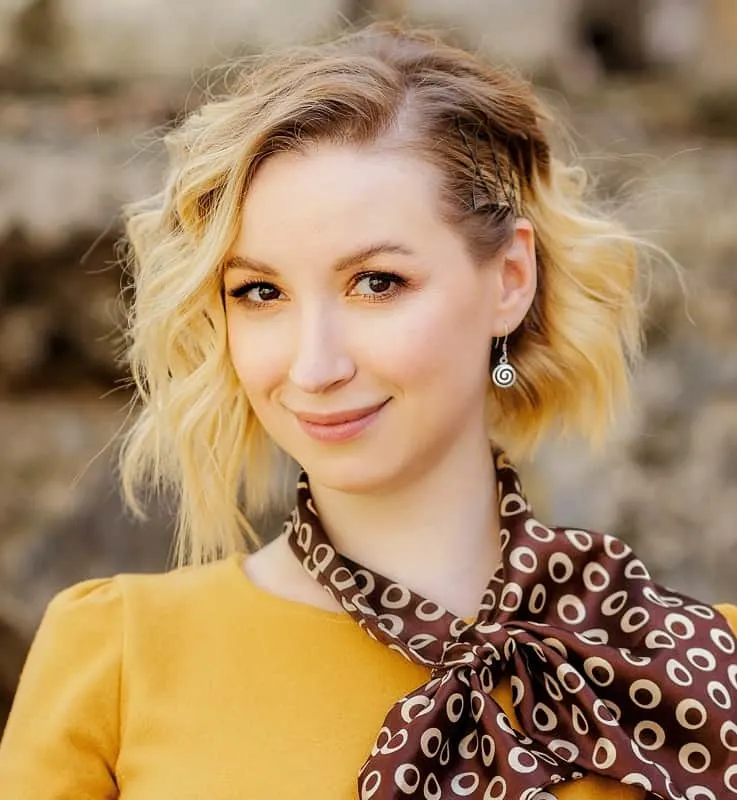 A choppy layered bob with waves is perfect for women who want a hairstyle that is low-maintenance and takes just a couple of minutes to style. Go for an ombre with waves and pin your hair on one side with bobby pins.
3. Black Choppy Layered Curls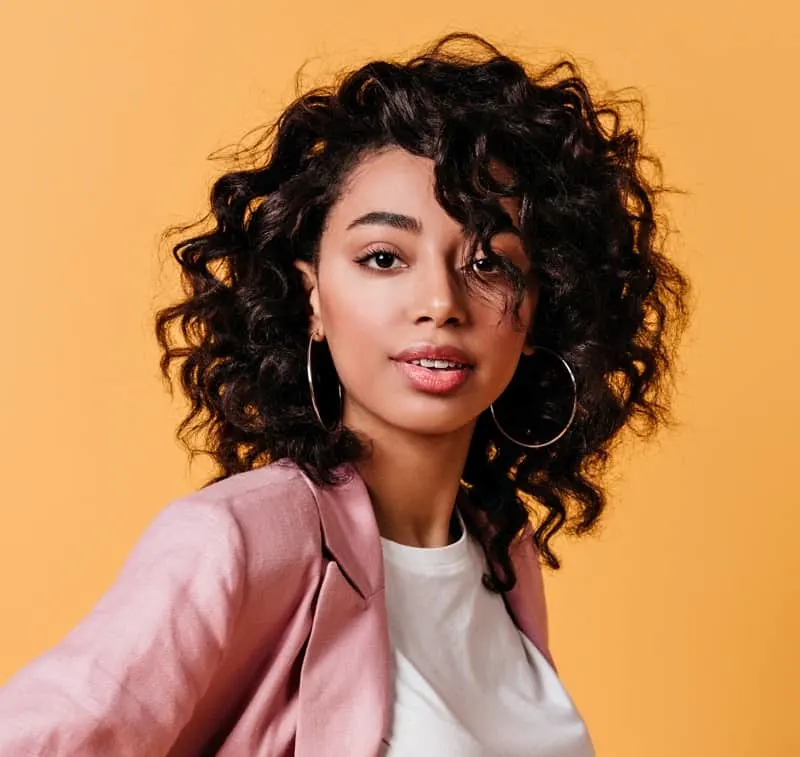 Choppy layered curls will amazingly fall one over each other, creating a rounded shape. Keep your bangs long and arrange them on one side. Wear a pair of rounded silver earrings to match your hairstyle.
4. Choppy Layered Bob with Bangs
Opt for a choppy layered hair with bangs and style some messy waves that will create a careless look that will beautifully suit you. Wear the fringe slightly on one side and forehead.
5. Black Messy Choppy Layered Hairstyle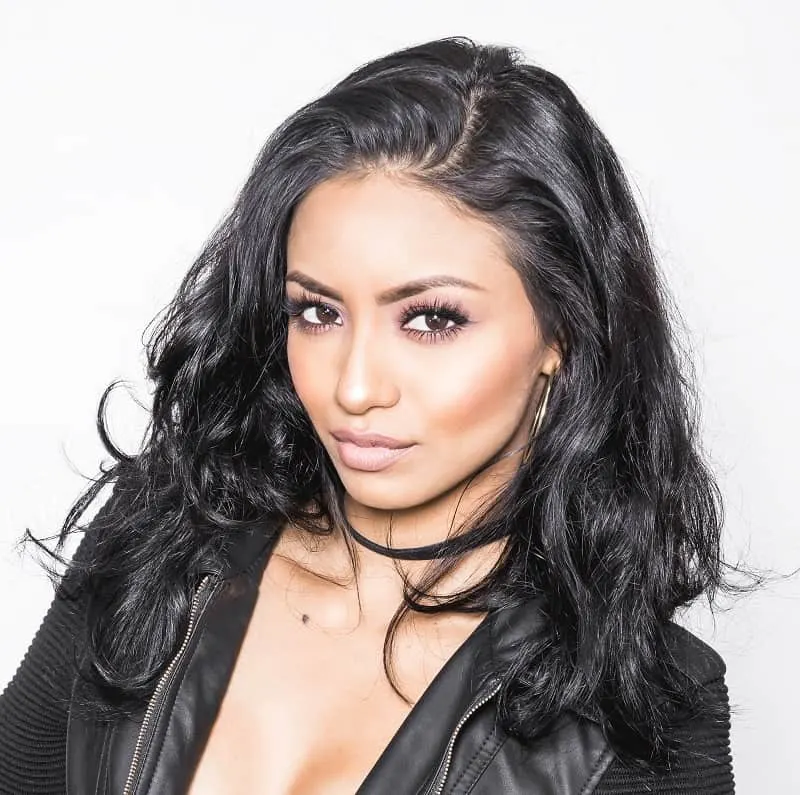 If you go for a choppy layered medium hair, you will look so feminine, and you won't need to create time-consuming hairstyles every day. Part your mane in the middle and create some messy curls.
6. Short Choppy Layered Hair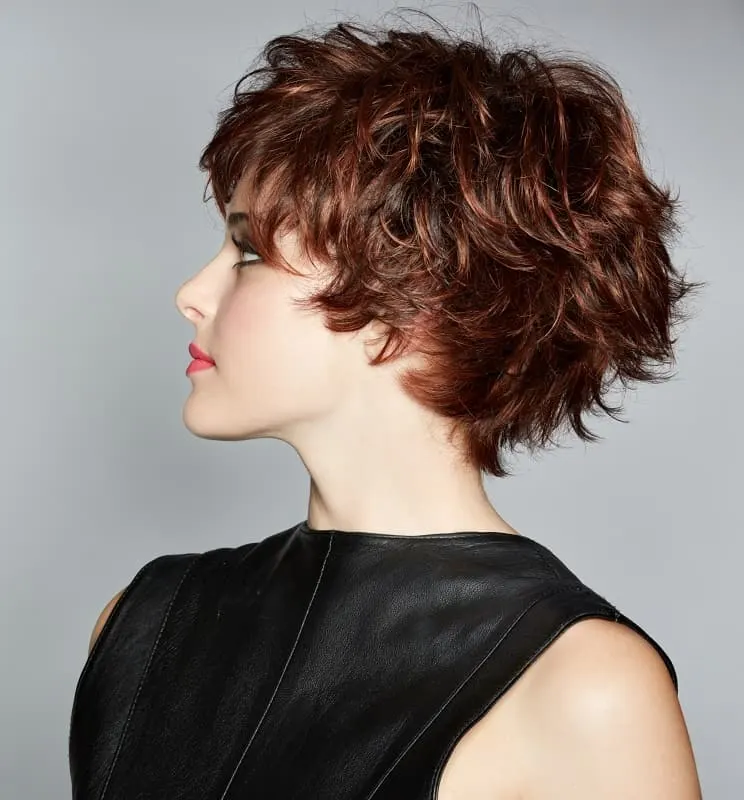 A long choppy layered pixie can be styled in so many ways. First, you need to pick your color. You also want to decide how to arrange your bangs. Are you going to style it often or just tousle it? Pick your choice and get ready to amaze everybody with your brand new look.
7. Choppy Layered Pixie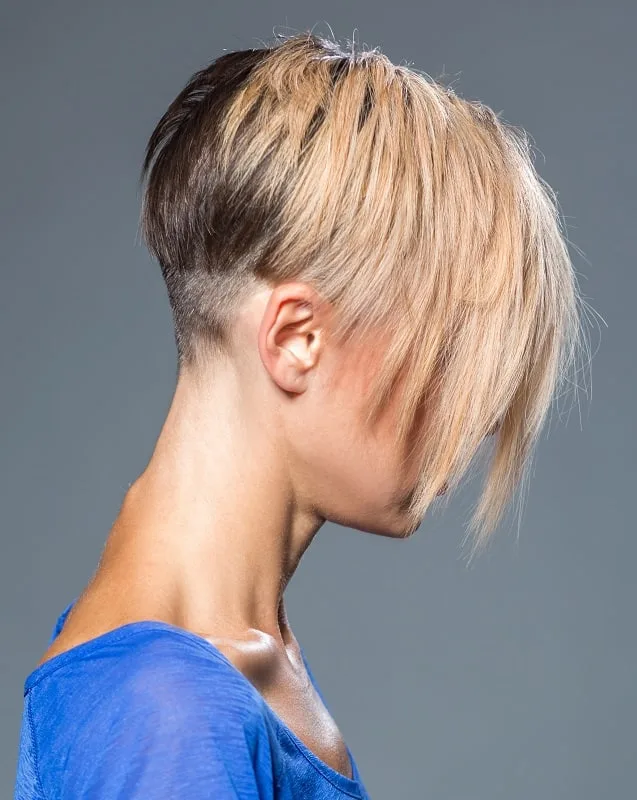 Choppy layers make the perfect cuts for thin hair, especially when we're talking about pixie hairstyles with tapered backs and long bangs. You will get a low maintenance hairdo that looks brilliant and modern.
8. Rebel Choppy Layered Hairstyle
A short choppy layered hair is ideal for you if you are a woman the adores punk rock looks. Wear bangs that cover your eyebrows and keep the top hair short. A dark imperial red color will amazingly match your blue eyes.
9. Choppy Layered Wavy Hairstyle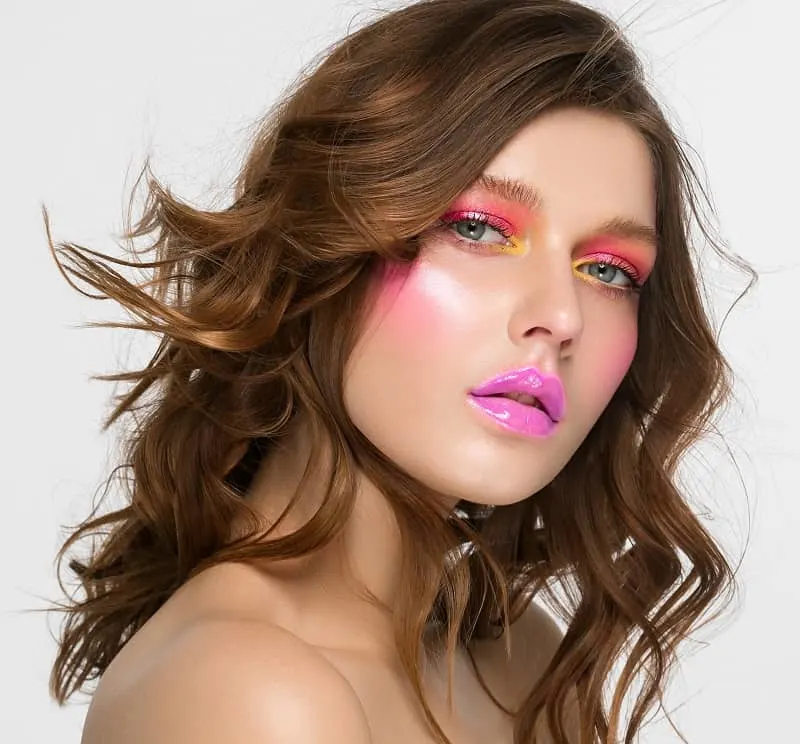 Get a modern hairdo by creating a choppy layered wavy hair. Choose vivid pink eyeshadow and mauve lipgloss and give your eyebrows a feathered look.
10. Choppy Layered Ginger Bob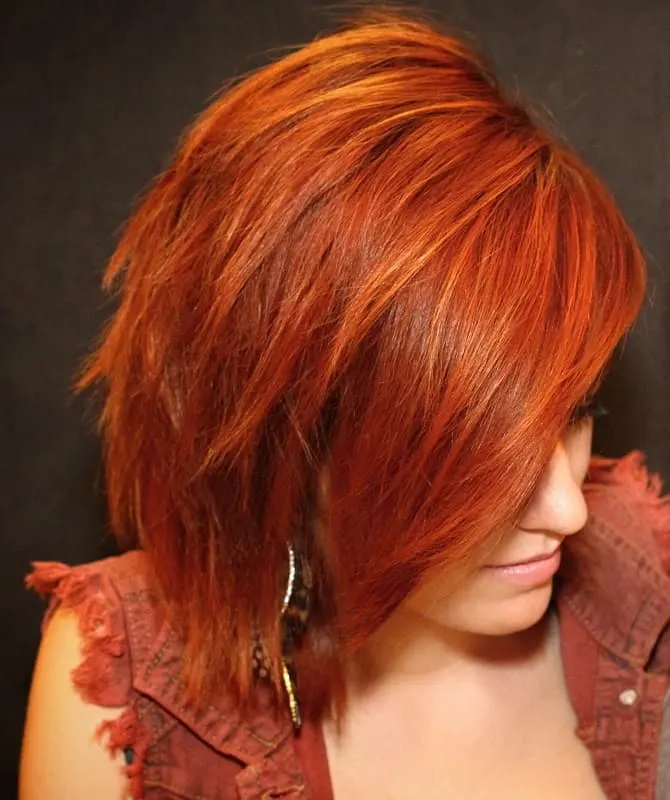 Choppy asymmetrical layers look amazing when tousled. Dye your hair in a dark copper ginger shade and go for some thin blonde highlight for the root area. The hairstyle will beautifully complement your fair skin.
11. Choppy Layered Curls with Bangs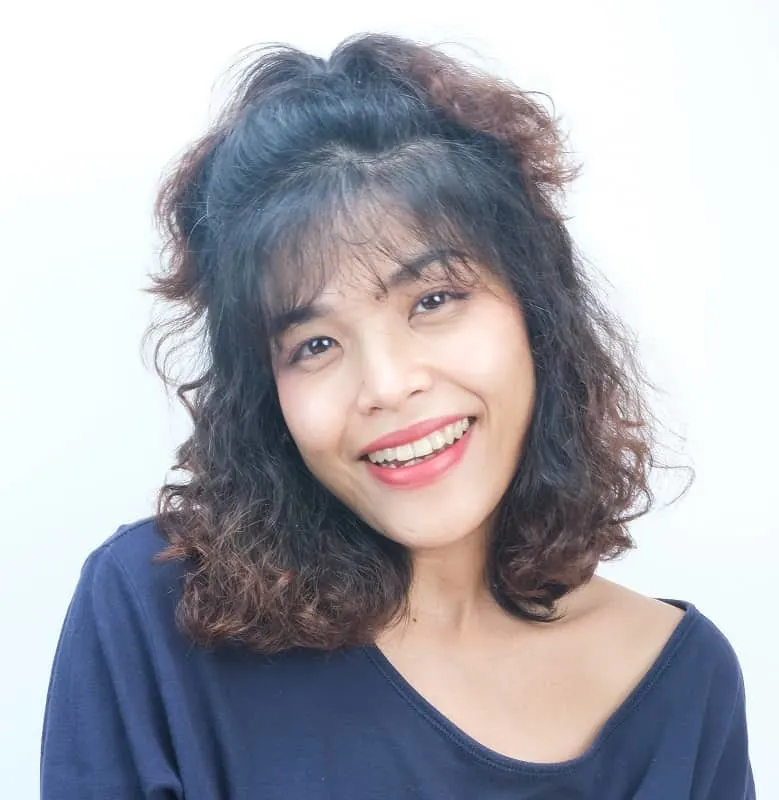 To recreate this hairstyle, you need a choppy layered bob haircut that will keep your curls in control. Style wispy bangs that slightly cover your eyebrows and dye the tips in a brown color.
12. Choppy Textured Wavy Hair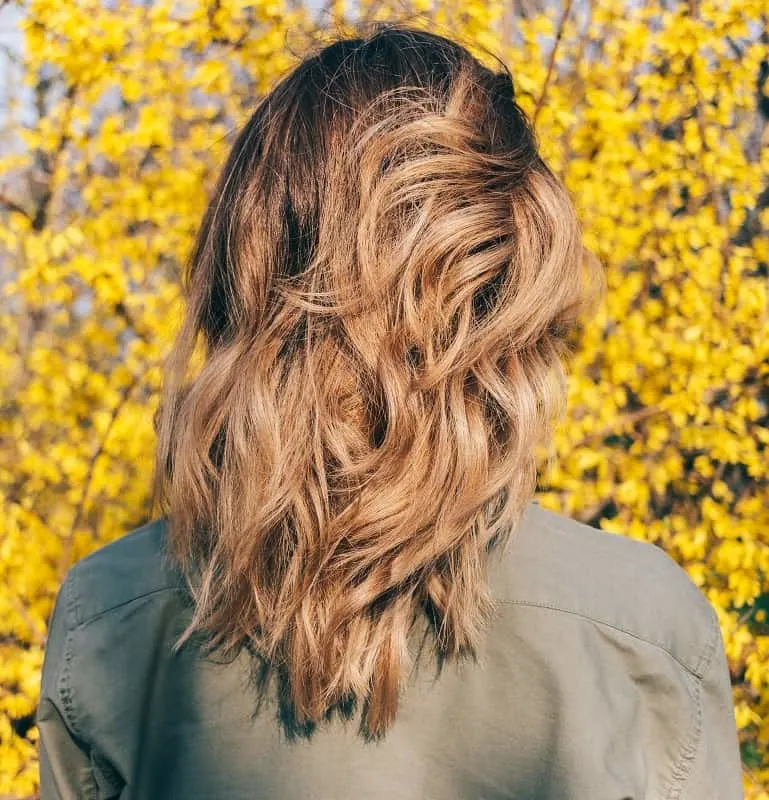 Choppy layers will not only provide dimension but can take a medium haircut to a whole new level. Go for a dark caramel ombre and opt for some waves. Tousle the mane, and you are ready to rock!
13. Choppy Medium Hairstyle
Layers are not for everybody, but if you have thick hair, they will certainly suit you like a glove. Get a medium hairstyle and some bangs that reach your jawline and toss them on one side.
14. Ginger Choppy Curly Bob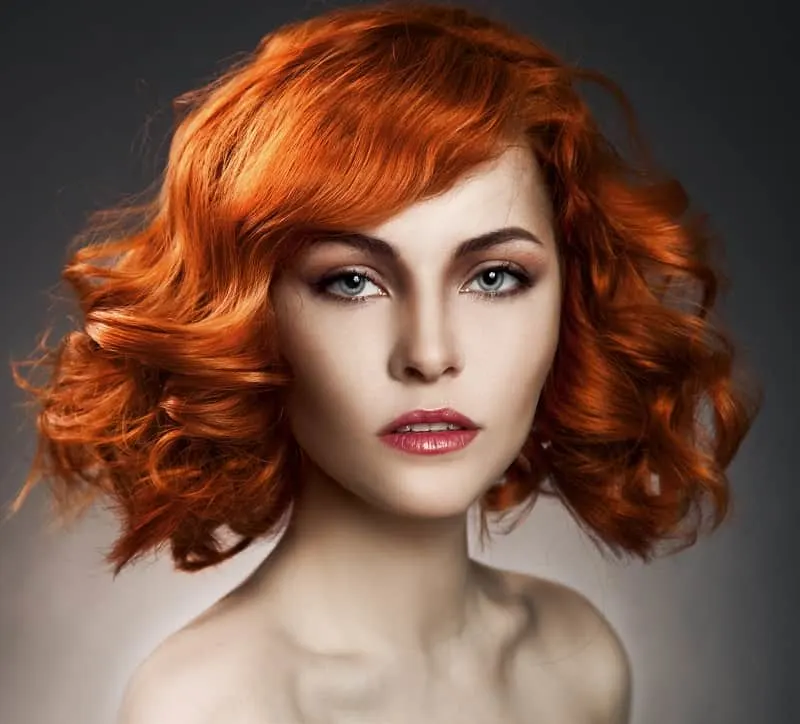 When you have fair skin and deep blue ocean eyes, a ginger hair color will look amazing on your choppy hair. Build curls and waves to get more volume, and the outcome will be jaw-dropping.
15. Choppy Blonde Hair with Bangs
Messy looks can be as glamorous as any other hairdos. Get a choppy bob and bangs and tousle the hair before you go out. Add a fixing hairspray, and you are ready to go.
Add even more edge to your choppy layered hair with uneven bangs to match. Tell your stylist what you want—nothing too extreme, just a fringe that's not blunt or perfectly balanced. Bangs in this style make a flattering compliment to chopped up layers.
Sleek & Sexy, Short Choppy Hair
17. Bedhead Bob
Bobs look splendid with uneven layers. The lack of length allows your layers to flip up wherever they want, creating a tempting, tousled coif that takes no time to style, but nevertheless looks fashion-forward.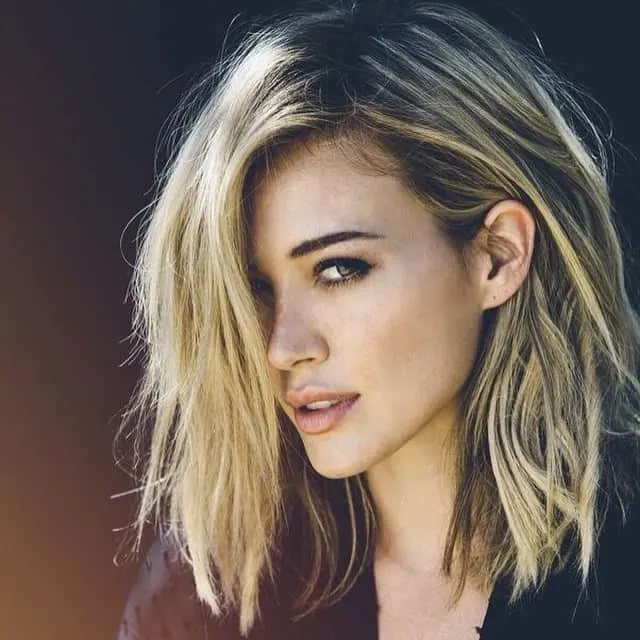 Sometimes, shoulder-length cuts are a bit dull. They're serviceable, but they lack a certain … je ne sais quoi, if you will. Introduce a few layers to the cut, however, and it takes on a fresh new dimension. Layers will also keep your hair from feeling too heavy or weighty.
19. Shaggy and Short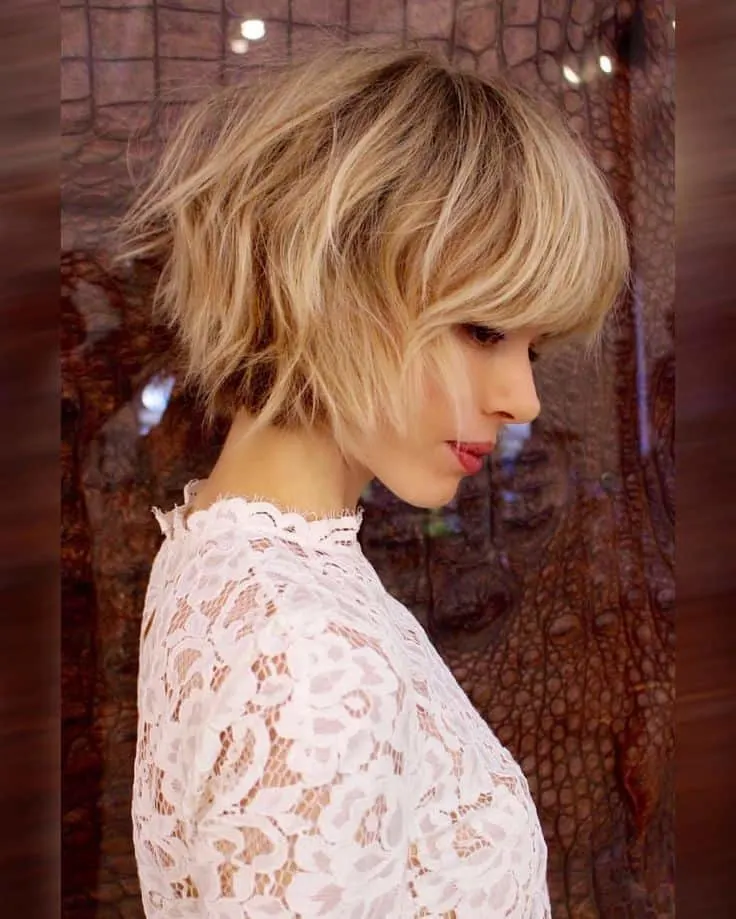 A shaggy bob is easily one of my favorite choppy layered haircuts. It's even better even it's a little shorter than a traditional bob. This jaw-length cut might be a bit too pageboy on its own, but with jagged, uneven layers, it's runway-ready and bordering on a haute hairstyle.
Create Classy Chaos with Messy Buns
20. Choppy Curls
Ooh, a bob with weaves! In addition to the edgy layers, the bob also angles longer toward the chin. The curls, the faint bangs, and the on-point cut come together to create an A+ coiffure. I'm crushing on it.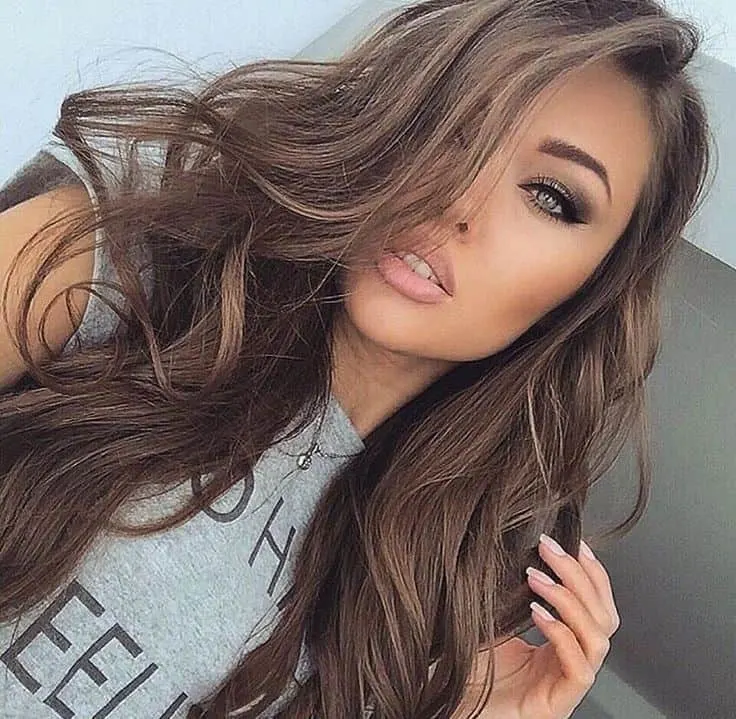 Give your long hair shape, structure, texture, and definition with short, devil-may-care layers. Tell your stylist that not only do you want them short, you also want a few of them placed in a more random pattern. Trust me; you'll love it.
22. Wind-Tossed and Tousled
I told you that I'm a sucker for a choppy layered hair cut into a short bob. The bangs make this coif extra special.
Beautiful Blunt & Choppy Hairstyle for Women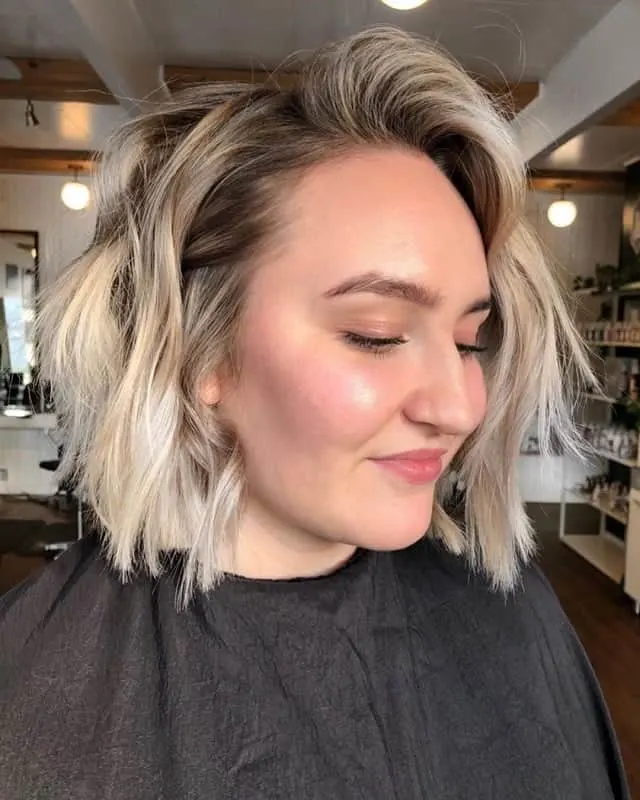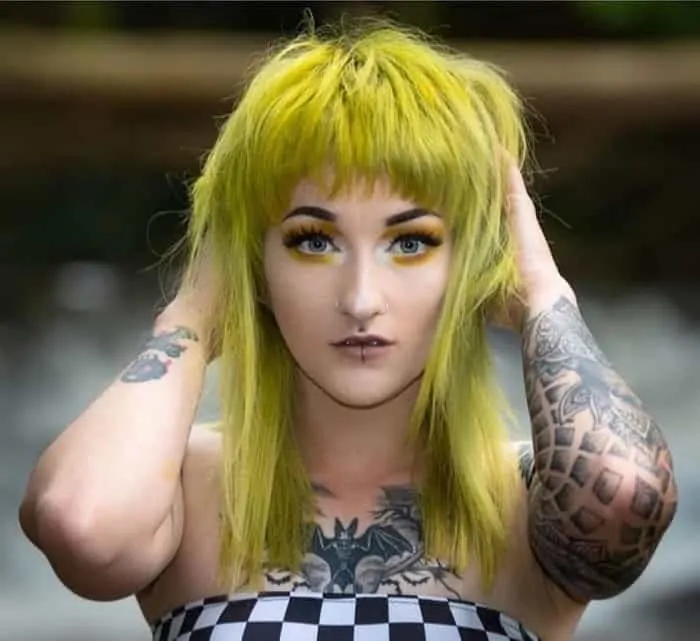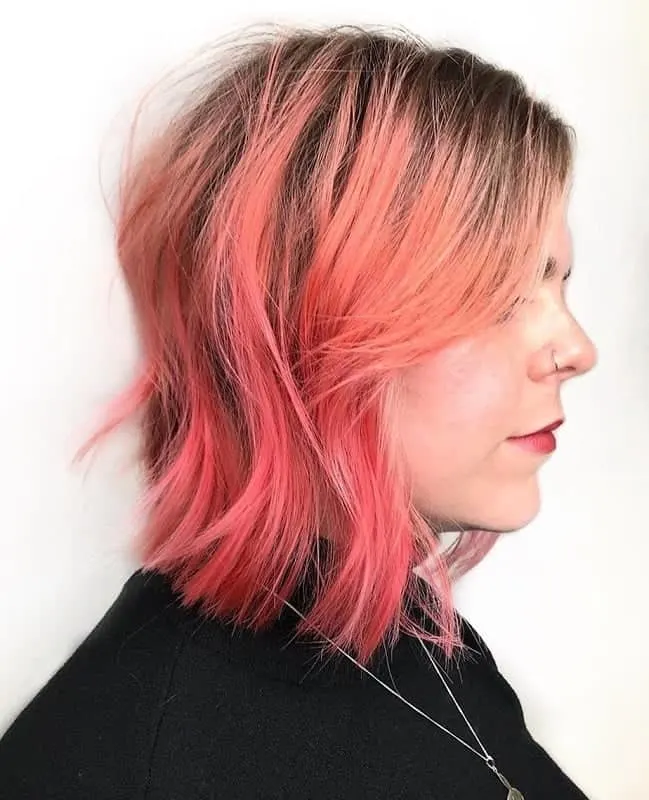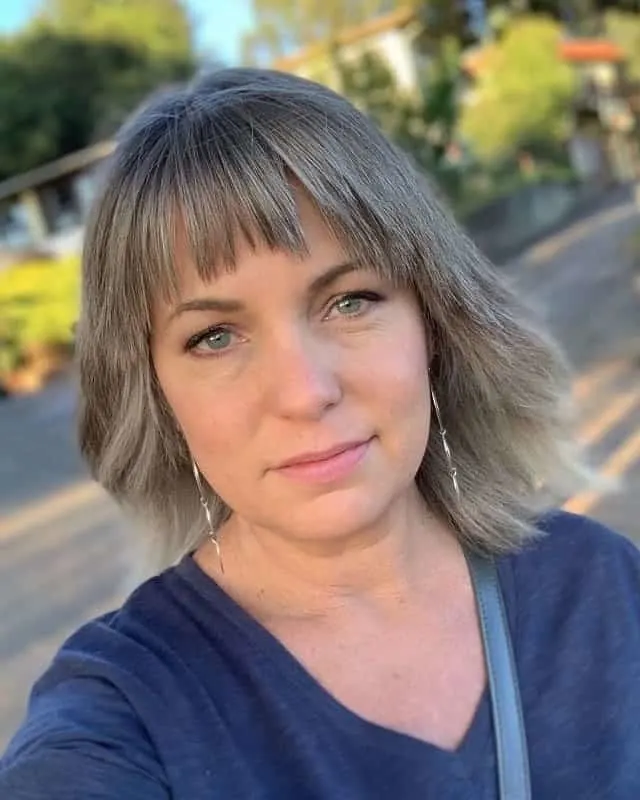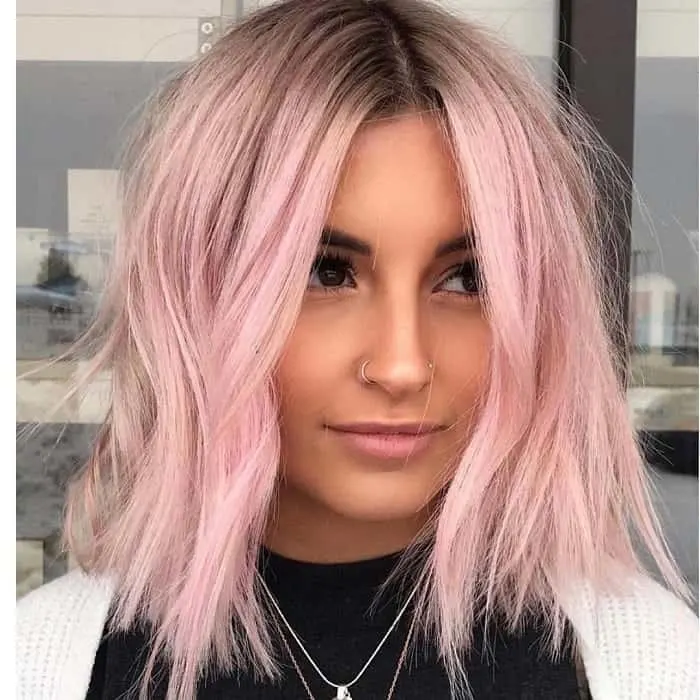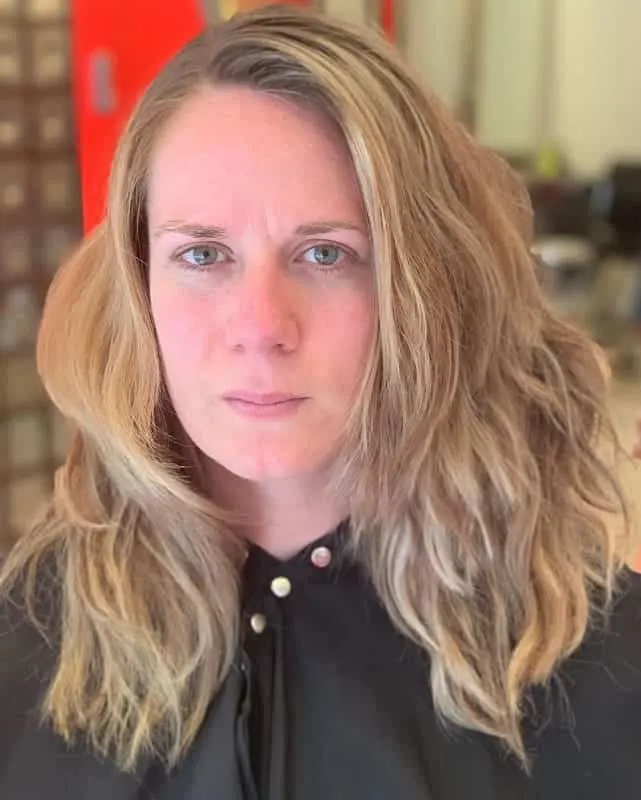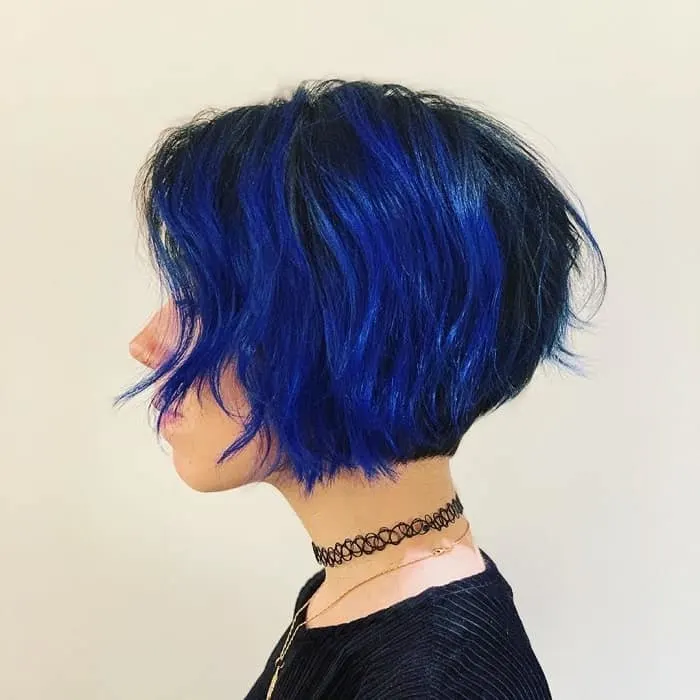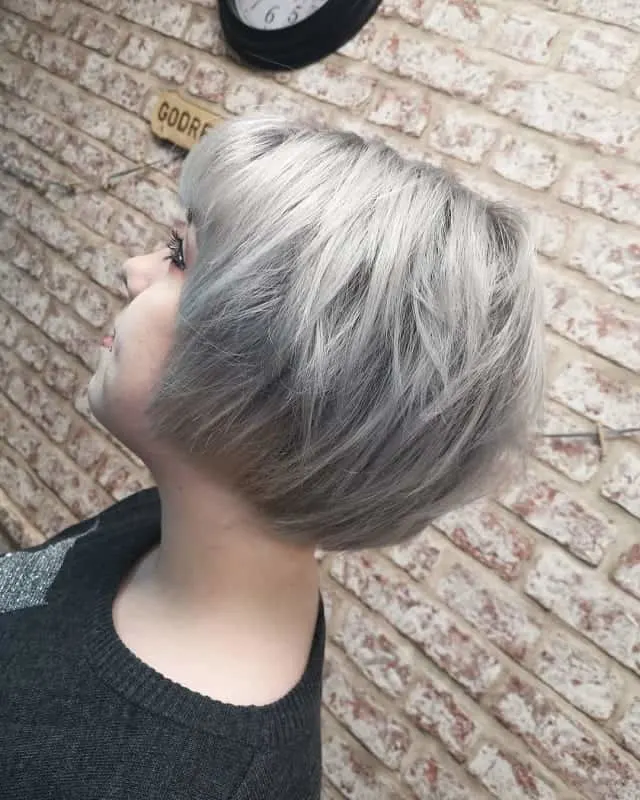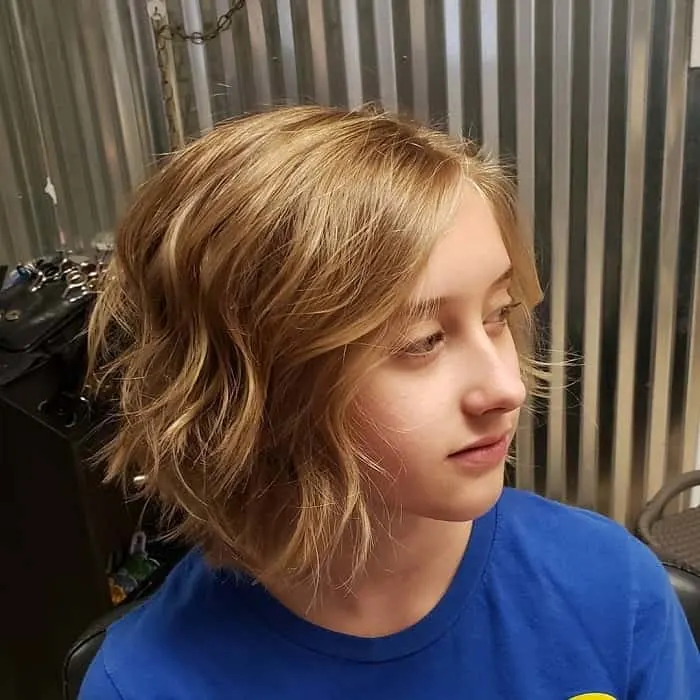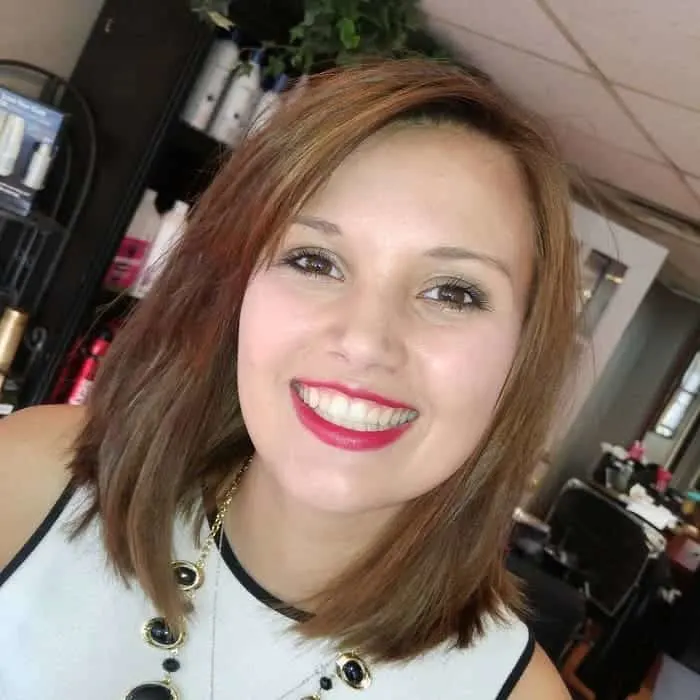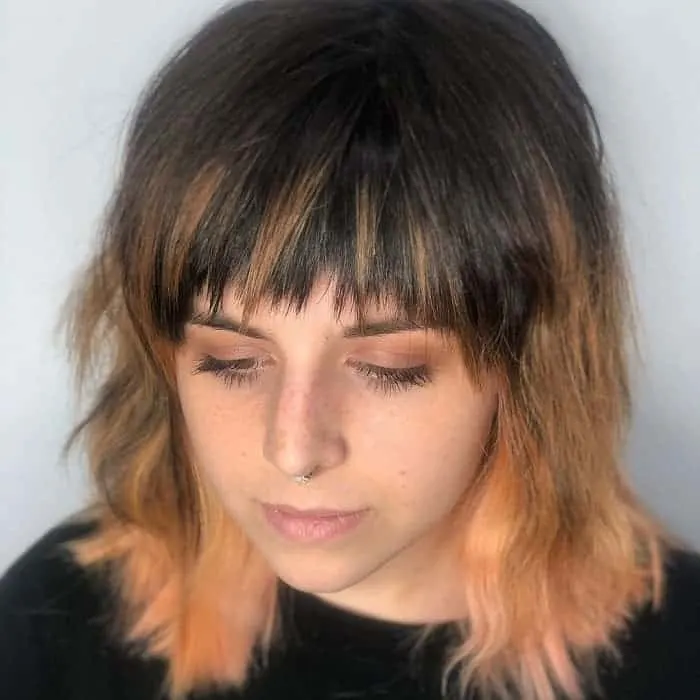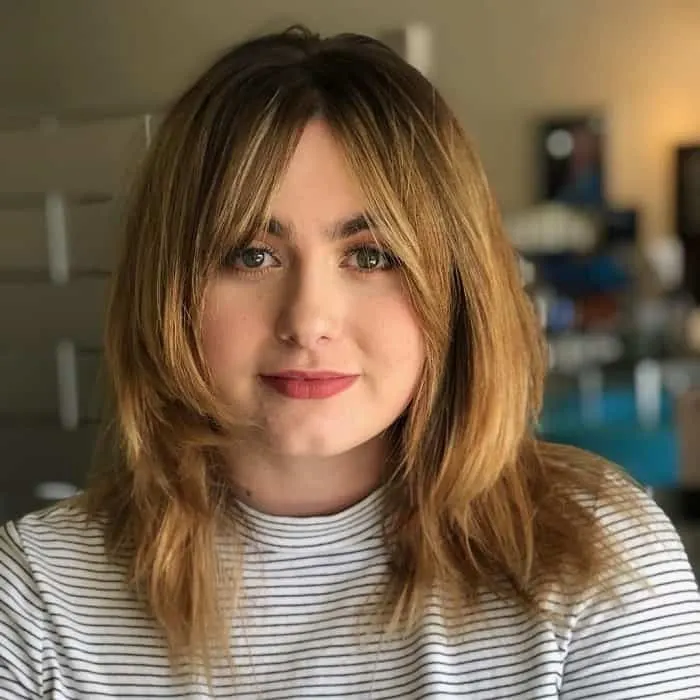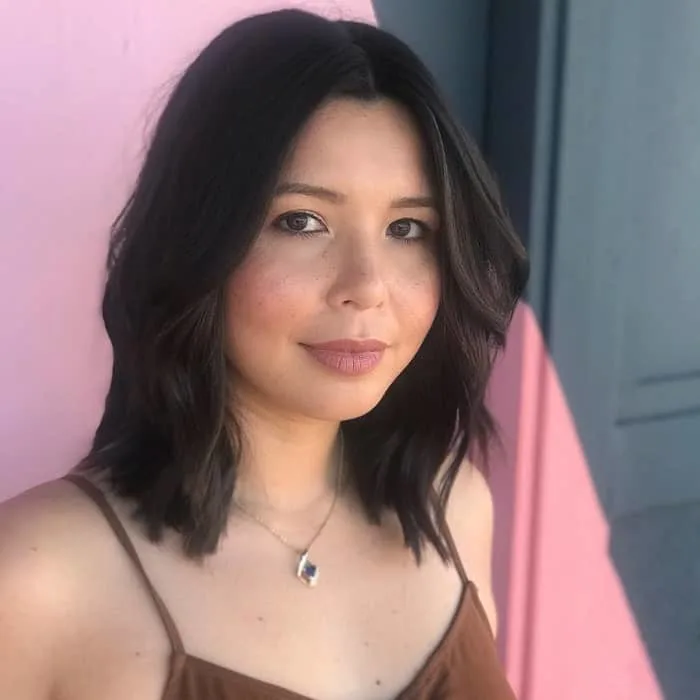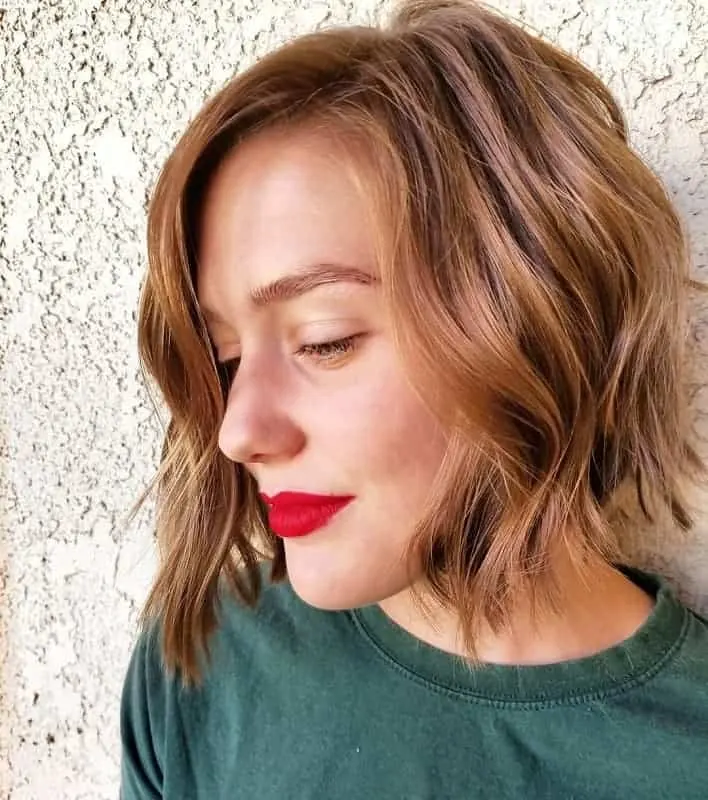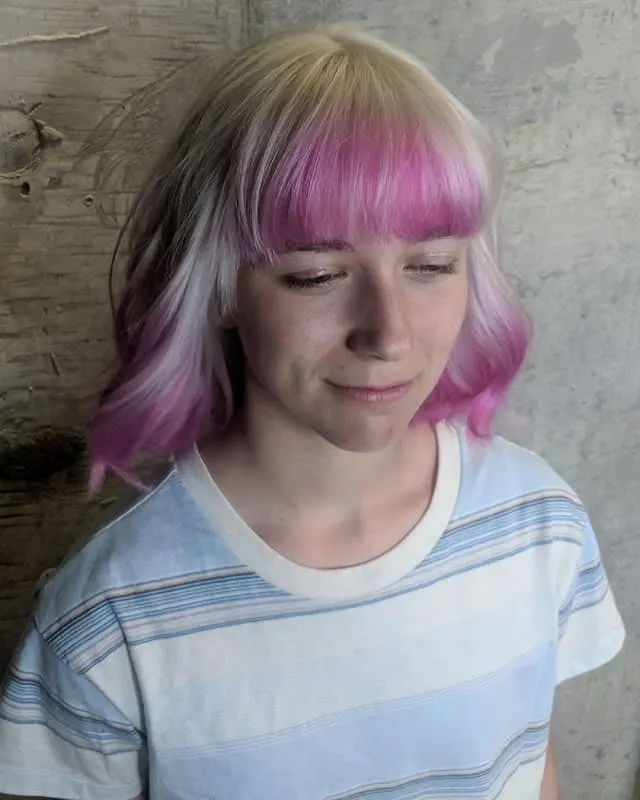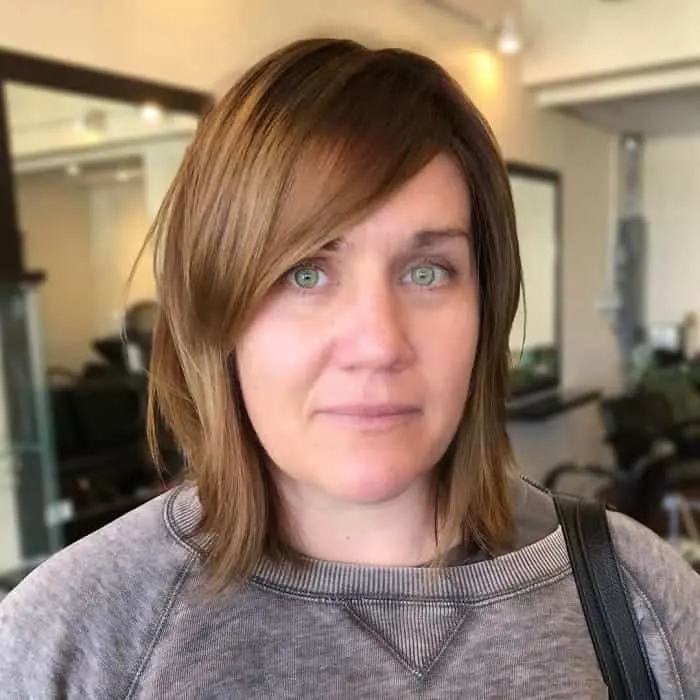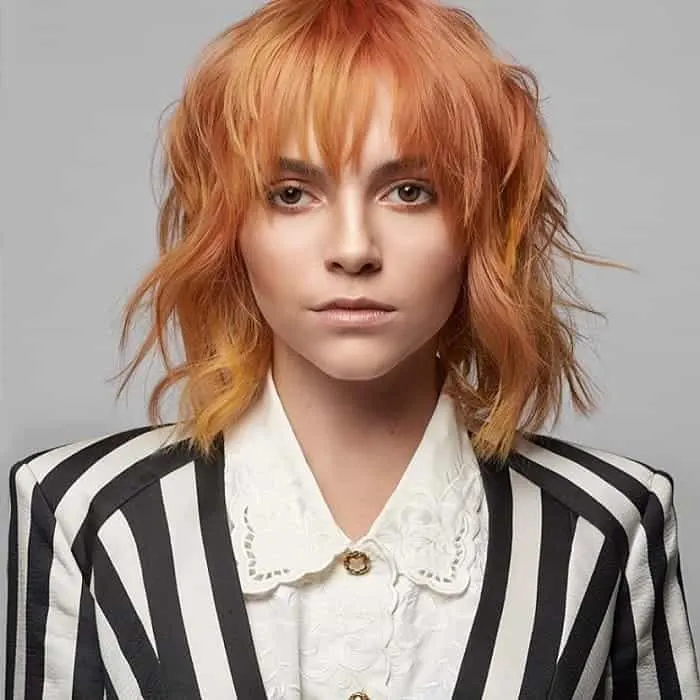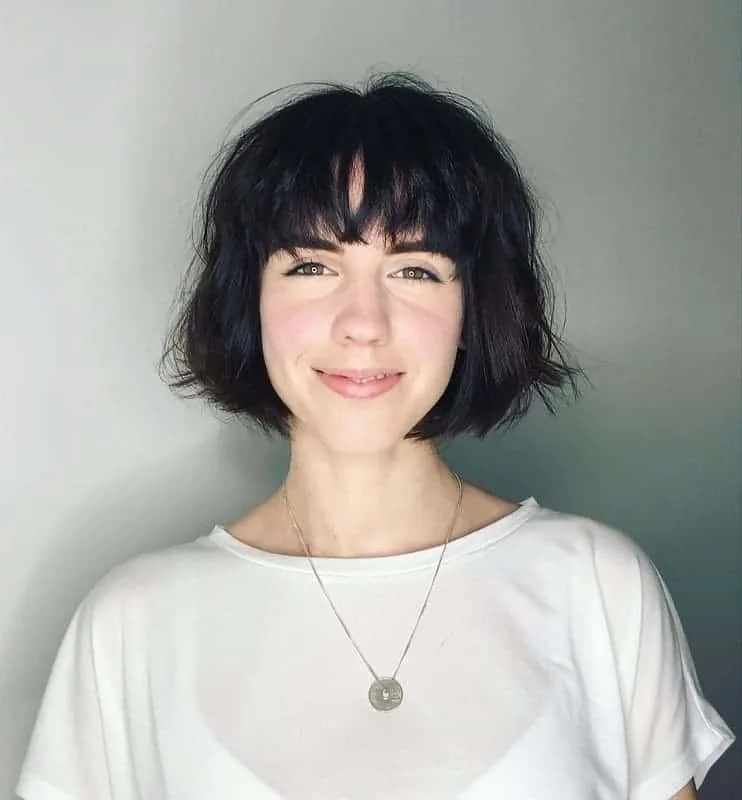 Choppy layered hair is on-trend at any length. It's a great way to change up your hairstyle without doing anything too extreme. How do you like your layers?