When we hear about a bowl haircut, we imagine something terribly outdated. In fact, this hairstyle was created ages ago as a quick fix for people who didn't have enough money to go to the barber. This haircut is pretty easy to make and can be done by almost anyone.
The bowl haircut means cutting the hair all the same length, starting from the fringe and going all the way around the back. It got its name from looking as though someone placed a bowl on a person's head and cut all the hair sticking out from under it.
However, nowadays women learned to create special bowl haircuts that look very stylish. By adding different elements to the standard bowl style, they came up with many new ways to sport this old cut.
Bowl Haircuts For Women
Did you think a bowl haircut is something terrible that you will never want to have? You were absolutely wrong. There are many different ways to go about a bowl hairstyle to make it look very fashionable. In fact, many women ask their hairstylist for a bowl cut to look as stylish as possible.
We came up with a list of the 40 most interesting options for women who are looking for something new. Take a look at these hairstyles and you might even want to try one.
1. Short pixie bowl cut
This short pixie bowl will look impressive on women with long faces. The fringe should be about a quarter of an inch above the eyebrows and the rest of the hair should be cut just as short. The two strands on the sides can be left as a special touch.
2. Blond wispy bowl cut
A wispy bowl hairstyle looks much better than its blunt counterpart. The hair is cut the same length but the ends and the fringe are left wispy. This variation is quite popular among women nowadays. Some call it a short bob.
3. Low bowl hairstyle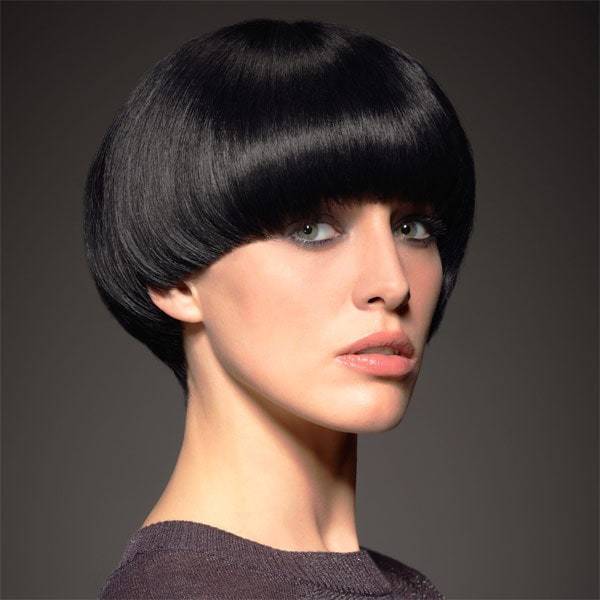 This low bowl hairstyle is great for women with triangular and long faces since it makes them appear more oval. The fringe is left long, just touching the eyes. The rest of the hair is kept the same length. The hair in the back can be a little lower than the rest.
4. Rounded bob
This rounded bob hairstyle has its roots deep in the old bowl cut. The blunt bangs are cut just above the eyes. The back part is kept lower. This hairstyle can cover your ears and go even further down your neck.
5. Highlighted bowl
The short bowl haircut will look especially well when the blunt fringe is highlighted. You can go for several different colors or just stick to a couple. In any case your short bowl will get an absolutely new image.