A sew-in style gives women a lot of freedom with their hair. Styling a full sew in with bangs allows women to drastically change their hair in just a few hours. This type of hair extension allows women to change from short hair to long hair within the space of a salon session. Because there is a lot of flexibility, women don't need to wait for months until their hair grows.This list of full sew in with bangs styles will give you all of the inspiration that you need for your next new look.
Why You Should Choose a Full Sew in with Bangs
A full sew in style will allow you to completely change the length and the texture of your hair without having to wait months for your style to grow. If you don't like the look, you can quickly change it back again by having the extensions taken out. There are lots of different hair types and textures to choose from when you are looking at sew-in extensions. Once the sew in is in place, it can be cut and styled in hundreds of different ways. This treatment will give you so many different options to try.
Lovely Soft Waves with Gorgeous Side Swept Bangs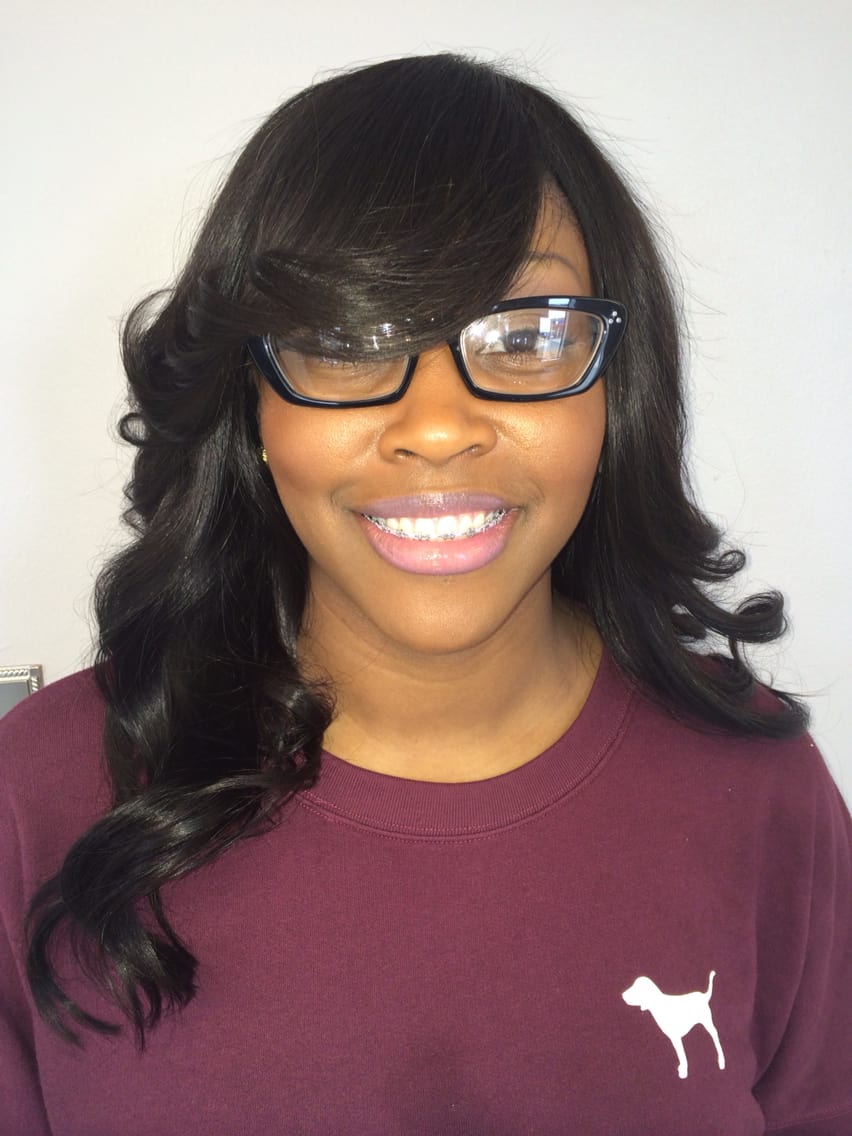 Appealing Side Bangs on Long Hair Ideas
Glamorous Chocolate and Caramel Hair with Extreme Side Bangs
Side Parted Style with Big Soft Curls
Two Tone Caramel and Chocolate Hair with Bangs
Highlight Your Hair with Red Highlights
Side Swept Feathered Bangs
Glamorous Curls with Blunt Wispy Bangs
Thick and Wavy Long Sew-In Hairstyle
Curly Sew-In with Bangs in a Top Knot
Soft Caramel Sew-In with Side Bangs
Long Length Sleek Hairstyle with Blunt Bangs
Feisty Red Hairstyle with Side-Swept Bangs
Classic Voluminous Hairstyle with Kinky Curls
Style Your Long Curly Hair with Bangs
Girls who dream of long hair should think about getting a full sew in with bangs. After a few hours at the stylist, you will certainly reap the rewards. To completely transform your look, try a full sew in with bangs. Your friends and family will absolutely love the new you!