Chocolate brown hair is one of the emerging hair color trends for women in 2023. If you're one of those women who want to taste both worlds, why not try the chocolate brown hair color?
Chocolate Brown Hairstyles for Women
Taking advantage of chocolate brown hairstyles is something not every girl can do. The richness of the chocolate hues and the brightness of the medium brown shade can give your facial features the much-needed outline.
Meanwhile, the brown colors look extremely natural and can save you from frequent touch-ups when your dark roots start to show. Brown shades are popular among women who want to hide their silver hair and girls who are looking for something not too extravagant. Chocolate brown hair is exactly what you need for a subtle style change.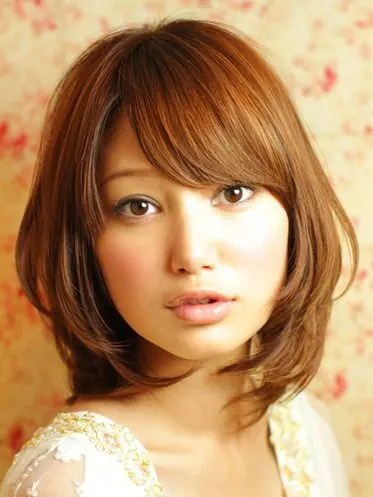 Sun-kissed light chocolate brown hair dye is a wonderful choice for girls with raven black hair who want to lighten up their mane. This color is especially appreciated by dark-skinned and Asian women since it brings their features some softness.
If you want your brown hair to look stunning, consider creating highlights by using two or more various brown shades. The way the hair flows from light brown to dark chocolate brown hair is stunning!
If you add some reddish highlights to your brown hairstyle, you immediately get a completely new look. Light reddish shades improve the brown color and make it sun-kissed and shiny.
4. Add Some Chocolate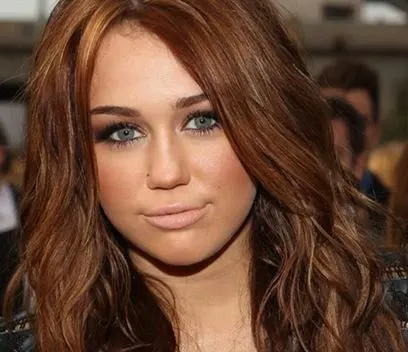 Your dark blonde and reddish locks will look much softer and richer if you add chocolate brown. You can keep the lighter locks in front and compliment them with the darker chocolate strands in the back.
Mahogany Brown Hair Color Ideas
5. Brown Ombre
Use various coloring techniques to flaunt your wonderful shades or brown. This reverse ombre keeps the lighter natural brown hair on top and adds a chocolate shade on the bottom. What a great idea!
If you have natural golden brown hair and want to outline it, you need to use darker shades of brown for highlights. This dark chocolate brown hairstyle involves dark highlights and lighter golden locks.
If your natural hair is dark, you can add it some spice by using partial highlights. Add only a few light chocolate brown hair strands and you'll be amazed at how drastically the overall image will change.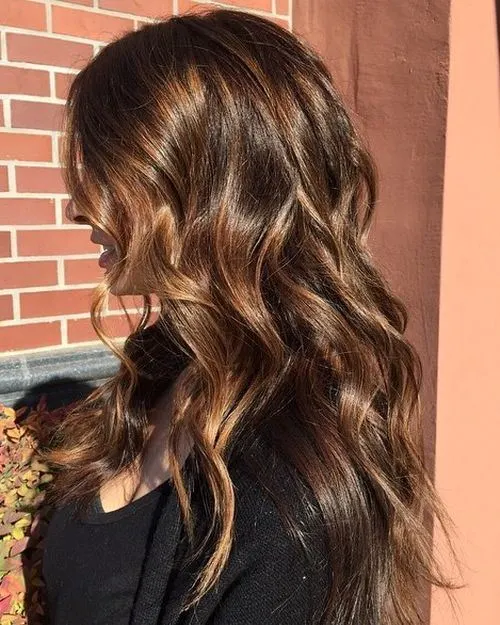 Only a professional hairdresser can choose the right shade of brown to give your locks an extra shine. Finding the right way to do the highlights will bring your natural hair a completely new image.
Lighten up your chocolate brown hair color by adding light brown highlights in the front. You don't have to do full highlight or dye your hair. Just a few light brown or dark blonde strands in front can do the job.
10. Blonde Ombre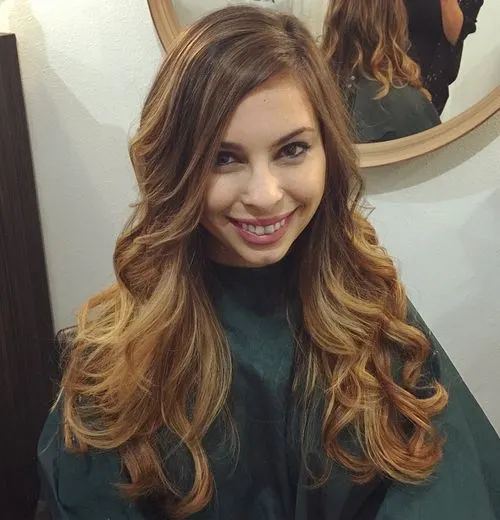 Does your brown hair need some change? Make a stunning ombre by using various shades of light brown on top and blonde on the bottom. Keep the top natural except for one front strand, which will add the style some extra oomph.
11. Chocolate Strands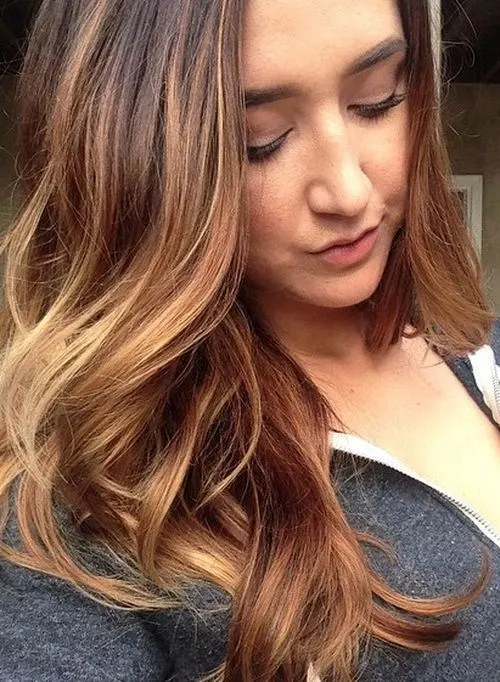 A few chocolate strands added to your warm brown locks will give your image an extravagance it might be lacking. Tired of light hair? Darken it up by creating a brownish chocolate hairstyle you always dreamed of.
12. Brown Combination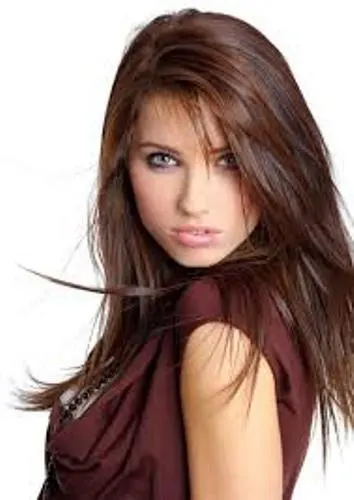 Combining various brown hues is not as easy as it might seem. In order to get the effect you want, you need to have a good sense of style. Consider adding light brown bangs and side strands to a dark brown mane.
Popular Blonde Highlights on Dark Brown & Red Hair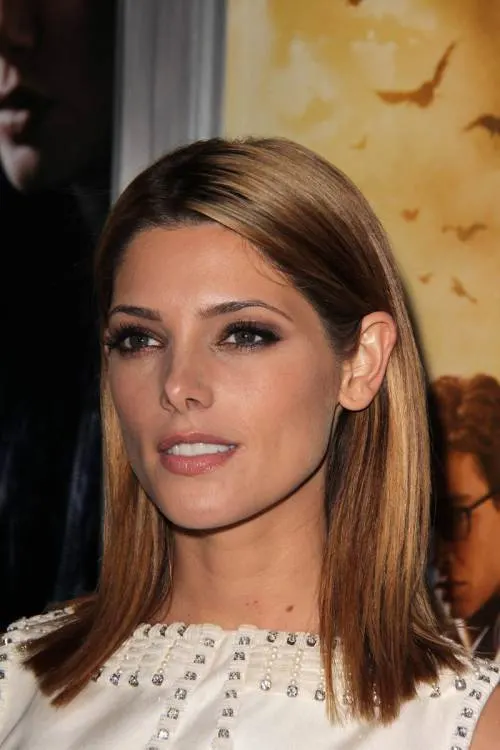 Golden blonde and golden brown strands look great together. Just don't forget to take care of the roots. They might make your style look a little duller than it should. If your hair is dark, dye the top part brown.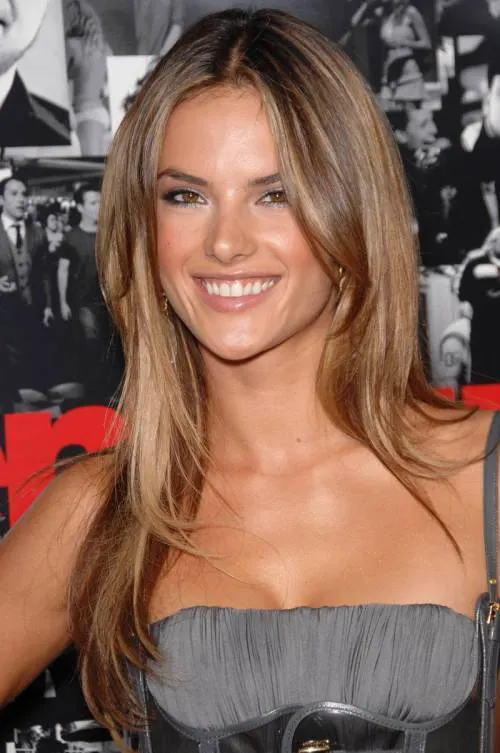 Blonde and brown hues look wonderful together. This chocolate brown hair dye matches the platinum blonde hair. The transition is smoothed down by golden brown strands.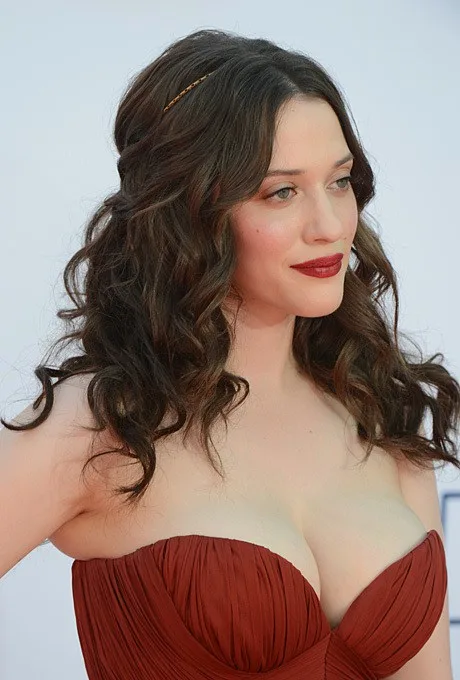 Chocolate brown hair is not always easy to achieve. If you decided to get a choco hairstyle on your dark hair, you need advice from a hairdresser. Once you know which hair dye to use, you can proceed on your own.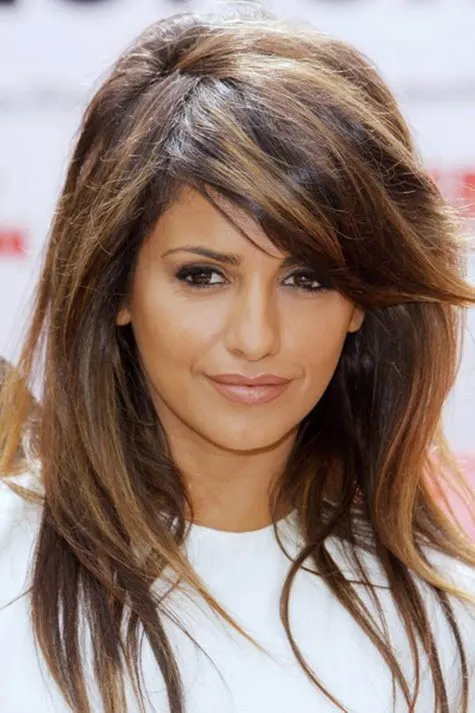 Adding light brown or blonde strands to your dark chocolate brown hair is fun. You can achieve the zebra style by using lighter dye so the contrast between the dark and the light strands is obvious.
17. Brown and Flaming Red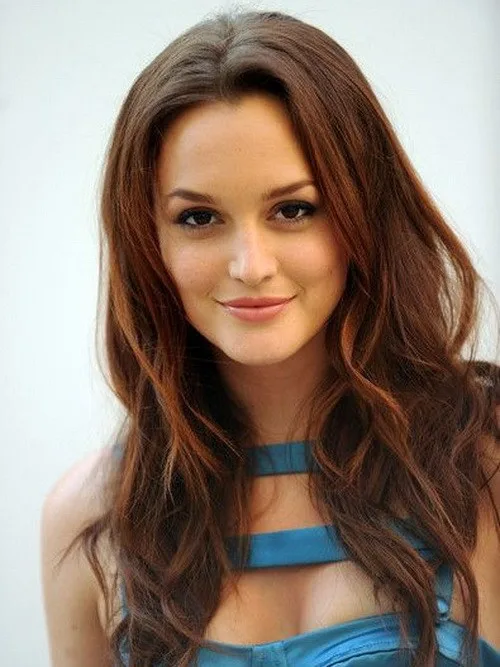 Flaming copper red hair highlights can brighten up any hairstyle. By adding them to a medium or chocolate brown mane, you can significantly improve your image. Such approach doesn't require frequent touch-ups.
18. Chestnut Red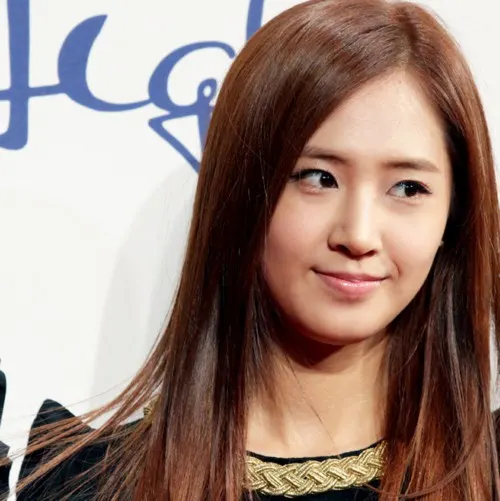 The mix of chestnut, red, and chocolate can produce a wonderfully natural and impressive color. Keep the lighter hues on top and darker on the bottom to achieve an interesting image.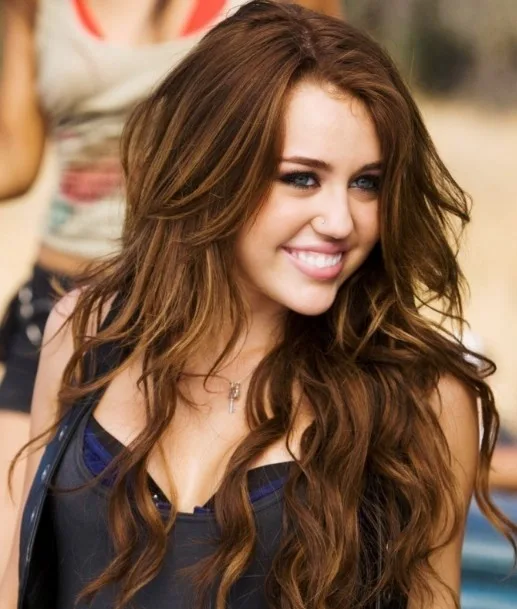 Using various shades of brown for a balayage technique is a smart approach to your hair dyeing. In the end, you get a very natural-looking mane that doesn't require frequent touch-ups and looks fabulous.
20. Piece of Cake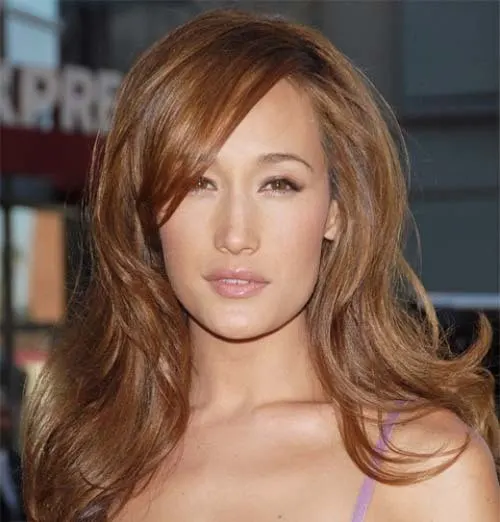 The easiest way to achieve a golden chocolate brown hair color is if you have naturally light locks. This shade can be created on your own just by choosing an appropriate hair dye.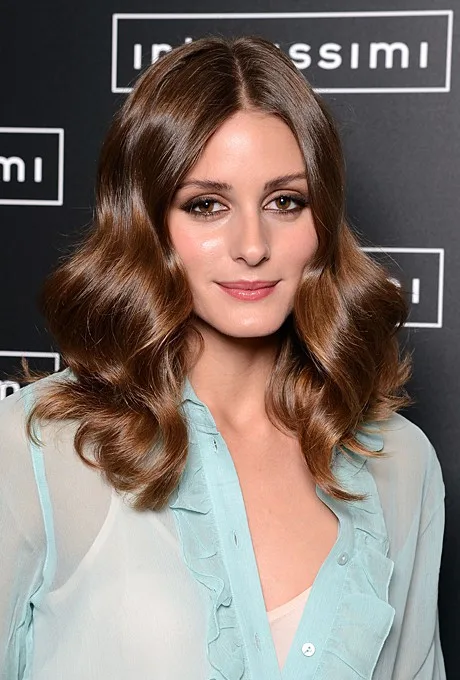 In order to achieve a shiny brown hairstyle, you need to pay close attention to the touchups. If brown is not your natural color, you need to touch up the shade about once a month.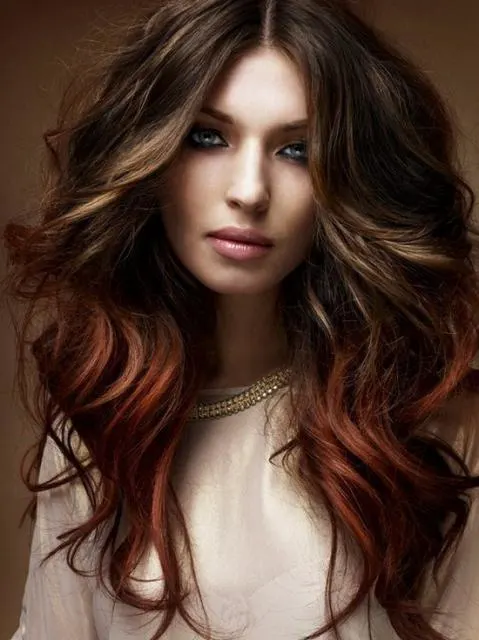 Medium brown chocolate hair dye looks especially effective when mixed with dark copper red. You can achieve a beautiful combination by creating an ombre where brown is on top and red is on the bottom. The beauty lies within the contrast.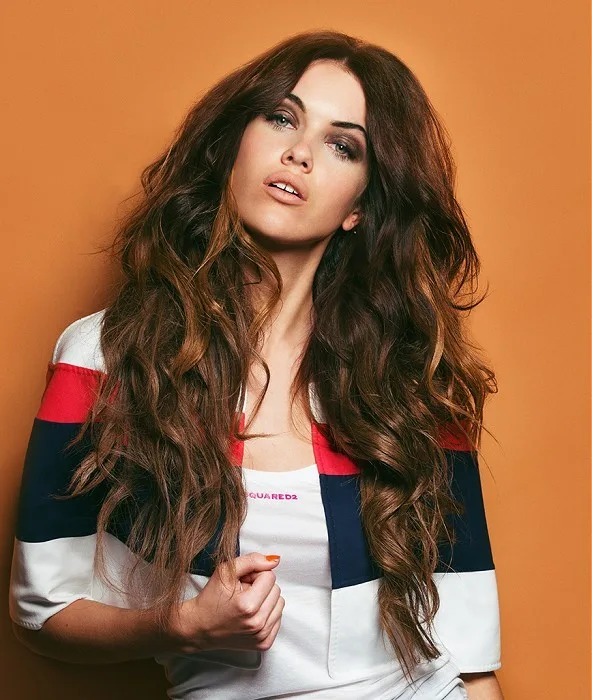 If you want to give your brown locks some volume without too much styling, you can consider hair extensions. Make your mane impressive, stunning, and beautiful by choosing the brown weave.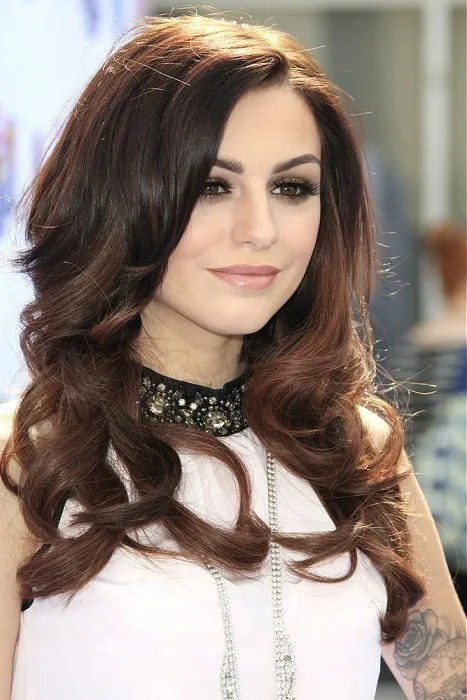 This mix of an ombre and a balayage is subtle due to the very closely related shades of brown. See how amazing chocolate brown hairstyle looks when mixed with lighter brown strands on the bottom.
25. Partial and dark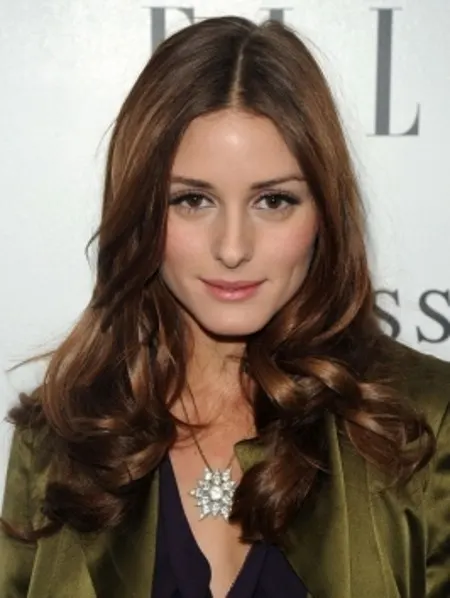 Have fun with your naturally brown locks by keeping the front strands natural and dying the rest of the hair a lighter shade of brown. When the roots start to grow, they'll create a great match to the natural locks.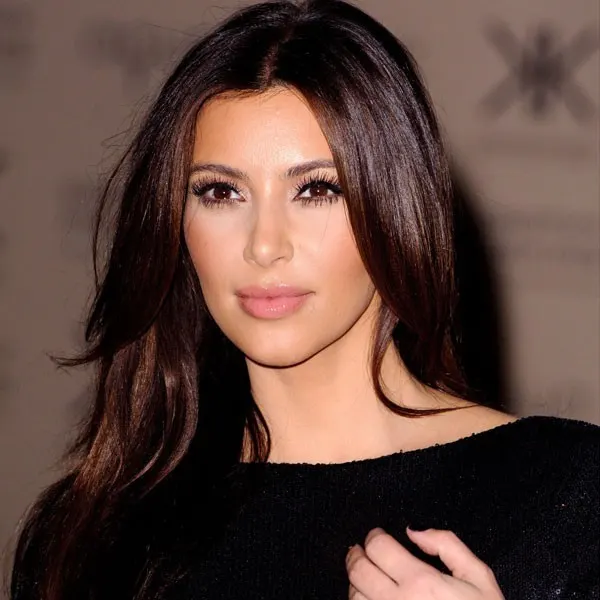 Coca cola brown is a color which is easier to achieve if you have a naturally dark mane. The richness of this color is so amazing that you won't want to change it. It needs regular touchups to stay shiny.
Ginger with chocolate brown hair dye creates a spunky hair color that looks terrific on girls with light skin and green or brown eyes. After achieving such a color, you'll definitely fall in love with its uniqueness and softness.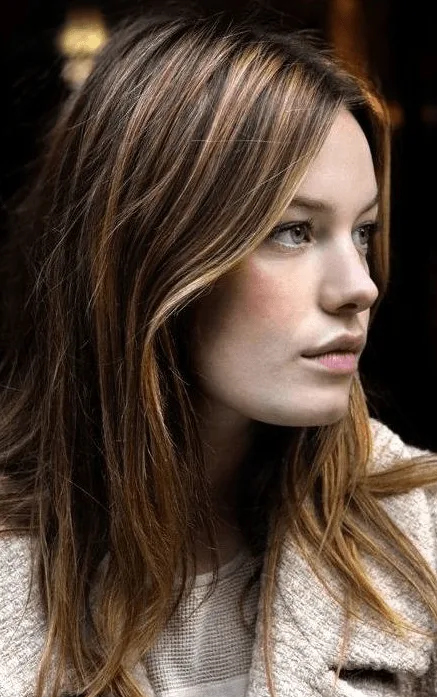 This brownish chocolate hairstyle is a classic example of simple brown and blonde highlights. Even though some girls are not the fan of the classics, it still looks solid, respectable, and beautiful.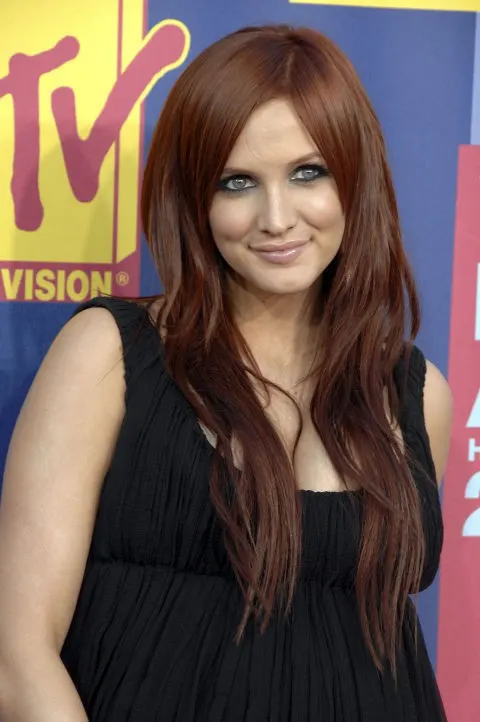 Enjoy the caramel softness of your darker choco brown hairstyle created by a professional hairstylist. Such a smooth and beautiful color are hard to achieve on your own. Make a barbershop appointment.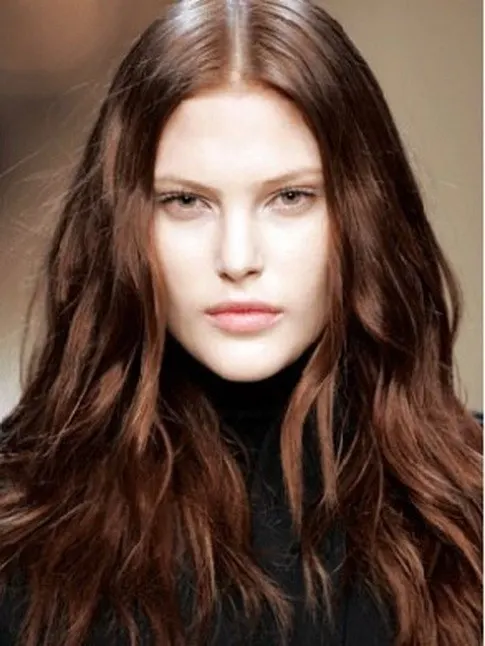 All your locks to be simple. Choose one shade of brown and stick with it. Sometimes a classic brown look is a much better choice than various coloring techniques and complicated approaches.
31. Chocolate richness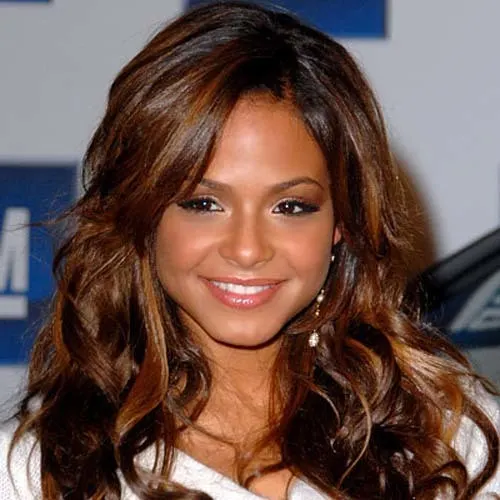 Chocolate brown hair dye looks especially impressive on dark-skinned women. Their natural black hair mixed with brown highlights is a wonderful way to create a stunning image without a hassle.
This chocolate hairstyle is a great idea for women with naturally brown hair. All you need to do to get a shiny look is choose the right golden dye. You can create an ombre if you wish.
The chocolate brown hair on top and dark blonde ends create a wonderfully contrasting mix that can make your hair look stunning. All you have to do is touch this style up once in a while to keep the top dark.
34. Asymmetrical Highlights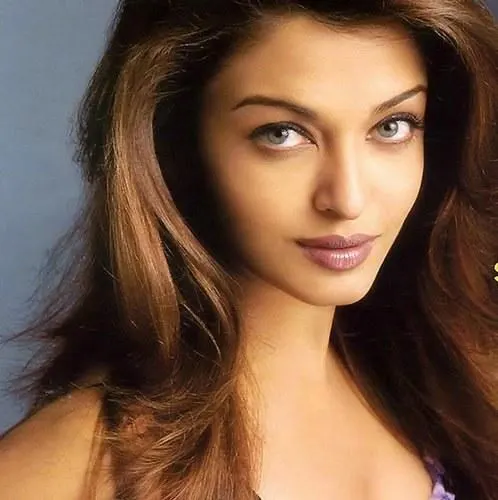 Asymmetrical brown highlights make your overall image unique. You can dye just the front strands and keep each one a different color. Just make sure that they are some shade of brown.
Wild Dark and Curly Ombre Hair Colors
35. Reddish Brown Highlights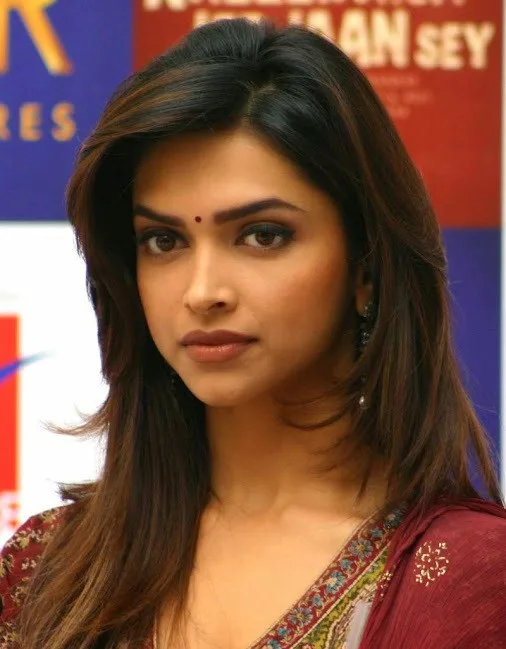 In order to brighten up raven black hair, you can use this brown chocolate hairstyle that involves reddish brown highlights. The overall look will change immediately.
36. Wavy Balayage Hairstyle
Thick wavy hair gives all hairstyles a chic upgrade that all women seek for. This balayage looks excellent since it consists of many different shades of chocolate brown hair color. You can enjoy in this hairstyle for days since these curls can last really long. Just make sure your hair is healthy and well treated with oils and serums.
Brown hair is attractive, but with blonde highlights, you can make it look fantastic. Opt for those face-framing highlights that will make your face look great and your hair chic and fresh. These colors are complementary and would be a great choice for summertime.
Large and glamorous curls will make you look elegant and sophisticated. Whether your hair is dyed or not, this shade of chocolate brown will definitely enhance the beauty of the waves. You can use a curling wand or a wide brush to make this hairstyle come together.
39. Brunette Braid
Braided updos are simply stunning. You can make them for both casual and elegant occasions and expect to look absolutely beautiful. This brunette makes this braided ponytail works, so can you! This updo will appear even better if your hair is done with ombre or balayage technique.
40. Two Shades of Brown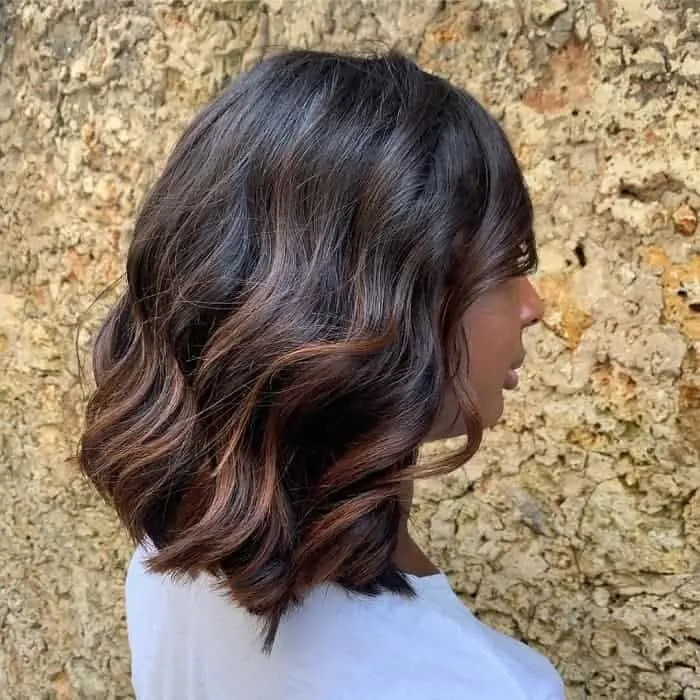 While the dark brown dye is reserved for the middle part of your hair, as well as for the roots, lovely chocolate brown shade is put on the bare hair ends, just to spice up this combo. If you add curls – even better! Your medium chocolate brown hair will look gorgeous and ready for both casual and everyday wear.
41. Natural and Healthy Hair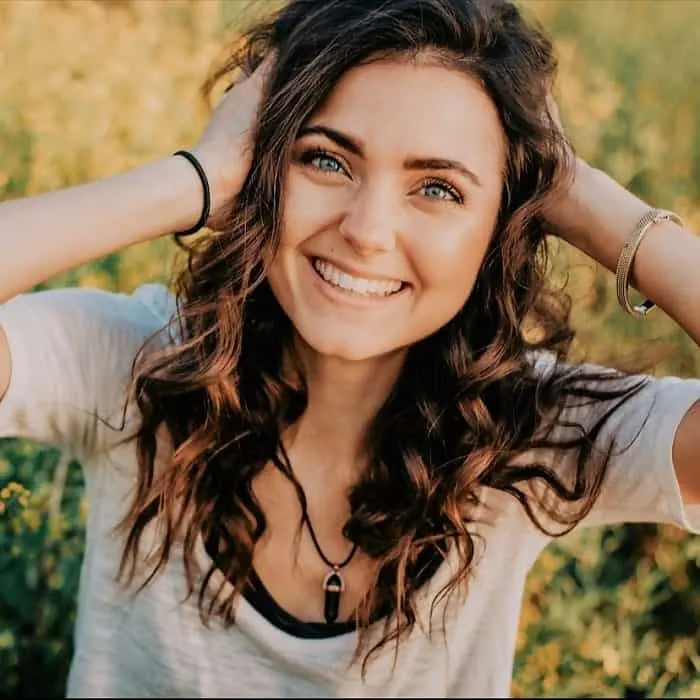 If you want to look all-natural, then there is no better way to do that than leaving your curls at their best. Just wash your hair and air dry it. That is how you will protect it from heat and keep it healthy and shiny.
42. Light Brown Highlights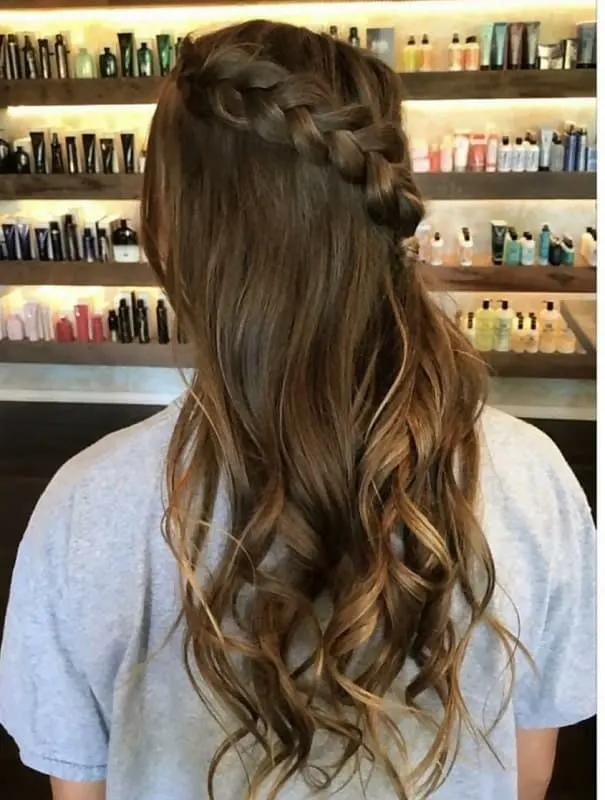 Light highlights on your chocolate brown hairstyle can make it look more appealing. Side braid like this can be the perfect addition to your wavy hair, especially for special occasions. If your hair is long and healthy, you can definitely provide it with these great hair end waves.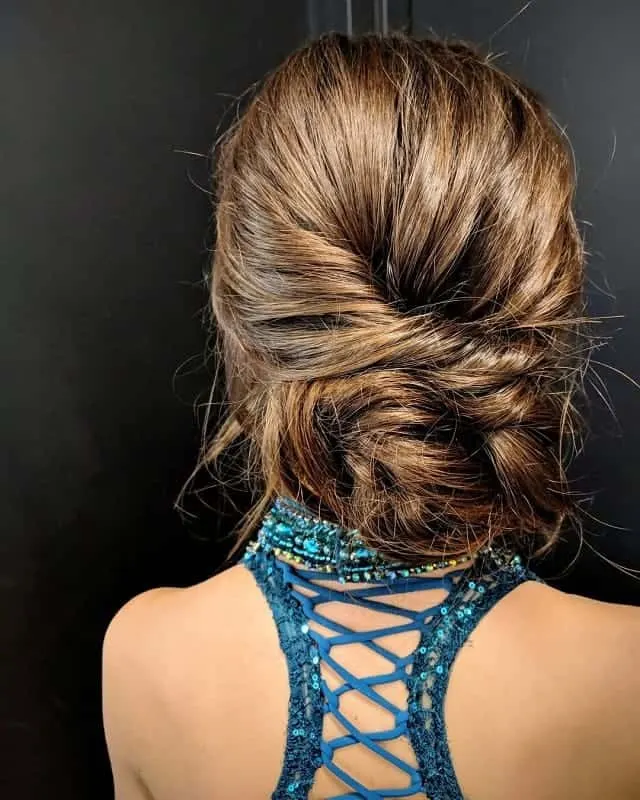 Many women choose to wear updos like this one. No surprise there. They are utterly stylish, sophisticated, and timeless. Twisted and braided hair is everything you can ask for, especially for elegant or special occasions. Your brown hair will look even more beautiful when you do your bun like this.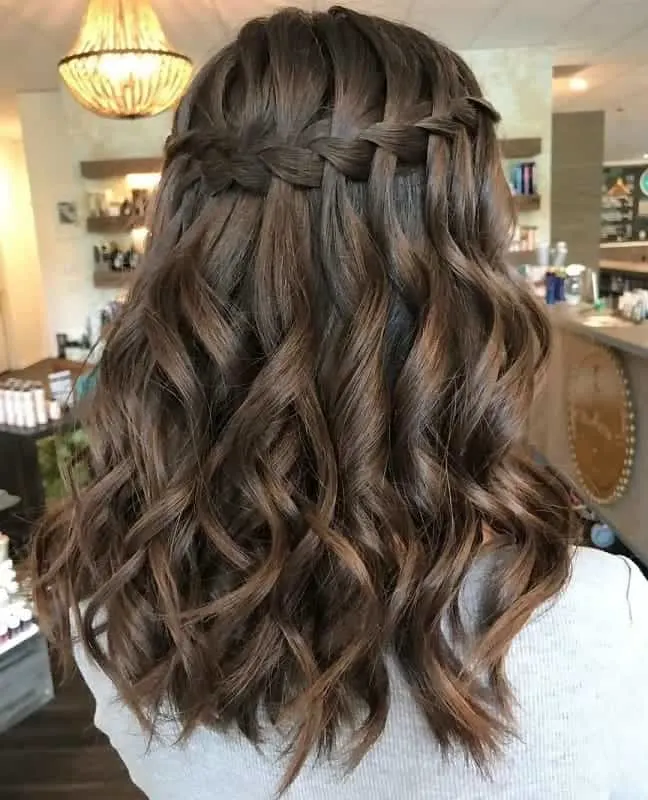 Braided hair looks more than beautiful. From French to Dutch braids, you can make your both short and long hair look great. However, this waterfall braid is really special. They are interlaced with the rest of your hair, and that is why it seems like it falls down. You should try it in combination with medium beach waves.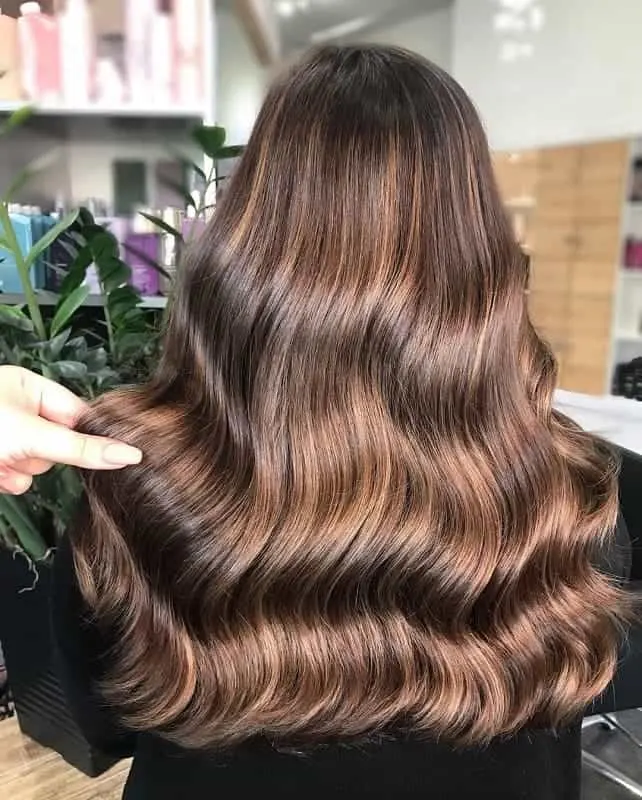 Chocolate brown hair color is great if you want to do a balayage. This beautiful technique makes all the shades of your brown dye look gorgeous and quite beautiful. These contrasts between the shades are even more visible when you curl your hair or style it with a brush. You should definitely try it.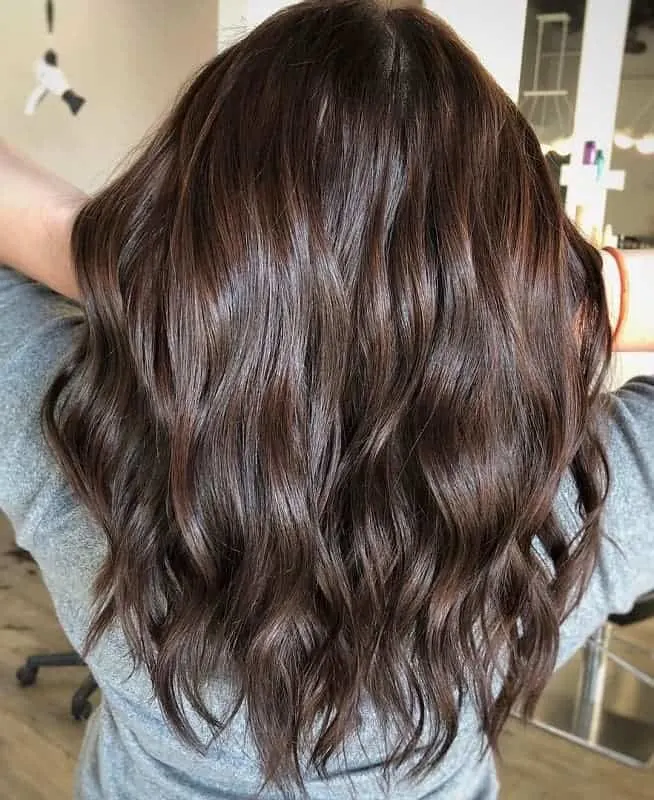 Medium hairstyles are perfect for everyday wear, as well as for low maintenance. This hair length is great because it requires less time in the morning to get ready, and it takes less effort to make it look gorgeous. The chocolate brown shade will even enhance the beauty of this hairstyle.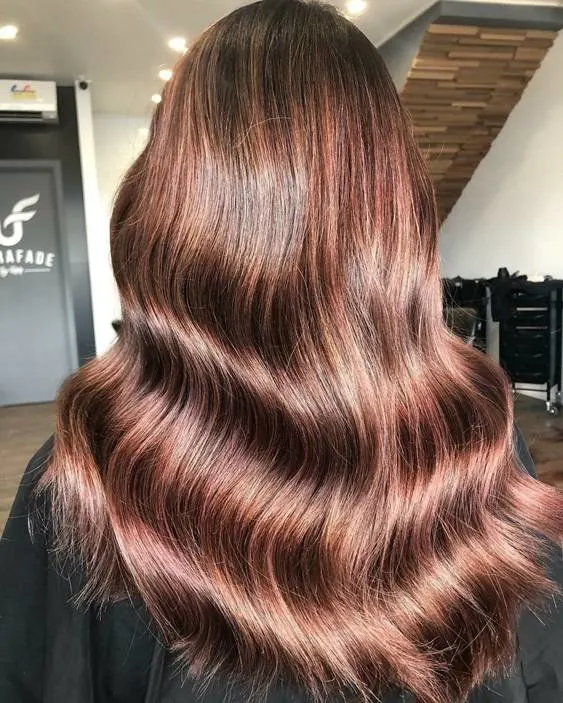 There is a strawberry blonde, but you can also ask your hairdresser for strawberry brown shade. This shade will make your hair look great, with that specific and quite unique strawberry hue. Your brown hair never looked this better before! Don't hesitate to style it with curling wand as well.
48. Golden and Chocolate Balayage
Golden blonde is a fantastic shade, especially when paired with a chocolate brown shade. Those highlights will look absolutely great if you are looking for something practical and stylish at the same time. Your medium, layered hair can stay like this for months.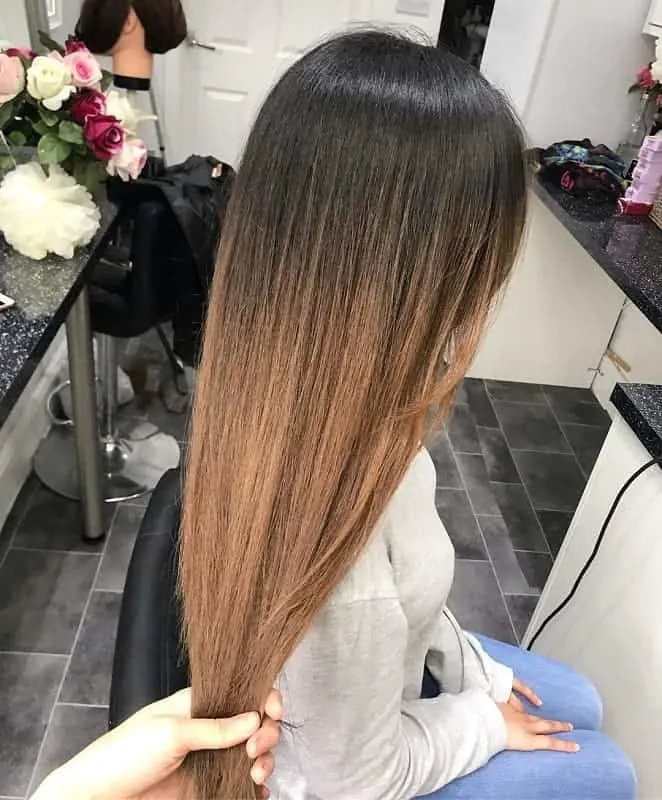 If you like to wear your hair straight or you use an iron to straighten your curls, then this is a blend for you to try. While your roots are dark brown, the rest of this long & straight layered hairstyle is in light chocolate brown hair color. Keep in mind that only healthy and well-protected hair can look like this.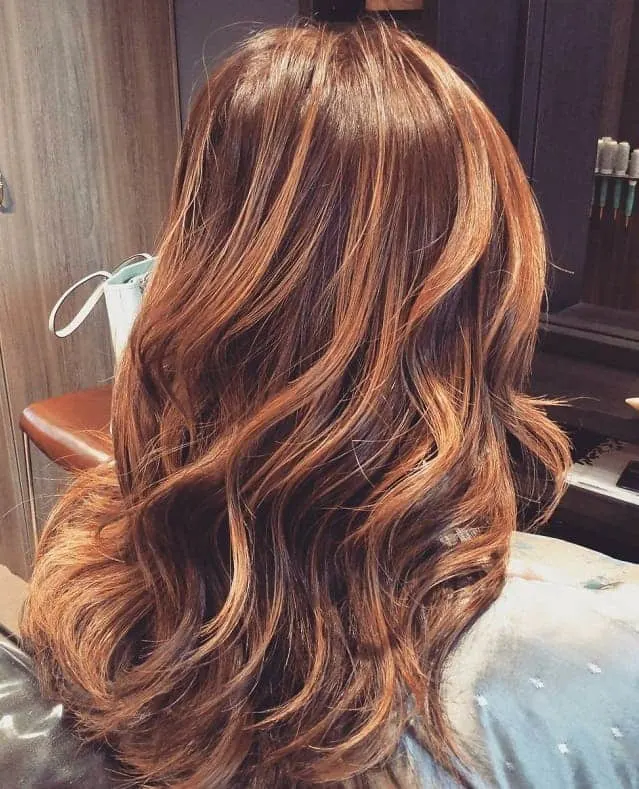 A wavy brown hairstyle like this will be even more eye-catching if you tell your hairdresser to add some highlights on. You will adore these curls and make them all the time either with a curling wand or with a brush.
Chocolate brown hairstyles can make you look truly stunning only if you learn how to use the colors right. Whether it's mixing and matching, highlighting or solid coloring, you can give your hair a completely new life.