With so many hair care options, how do you know which product will work best for your style and hair? While hair gel is a popular option because it's easy to use and provides a reliable hold, it also has limitations.
Hair Gel Alternatives
Whether you're looking for more hold, a different texture, or other features, plenty of different products is available. Here's a rundown of the 12 best hair gel alternatives and what styles they work best for.
1. Hairspray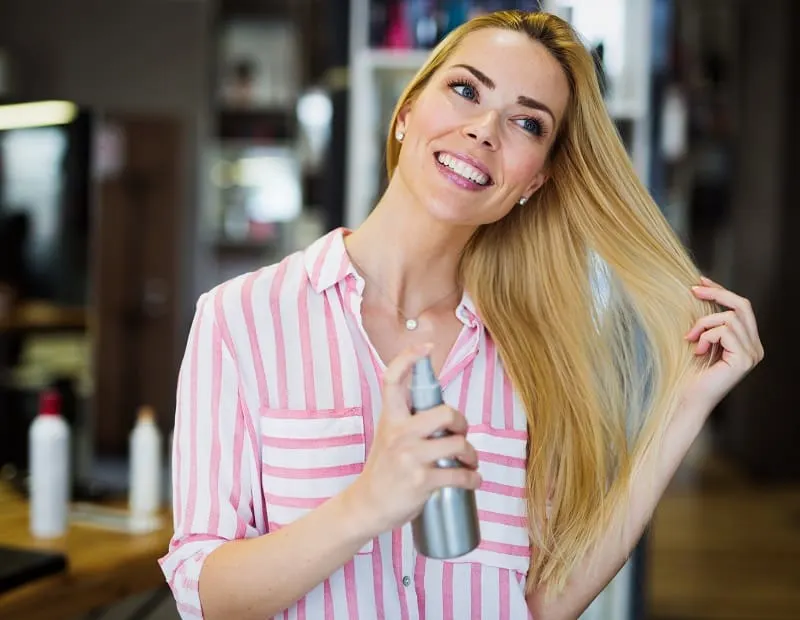 Introduced in the 1950s, hairspray remains a reliable, effective, and popular styling product. Today, most people use hairspray when they want a strong, volumizing hold. It keeps hair in place in all conditions, including windy and humid weather. Plus, it adds a subtle shine.
Applying hairspray is simple and hands-free, making it a great alternative if you don't like the feeling of gel on your hands.
On the downside, most hairspray is packaged in aerosol cans, posing a fire hazard. Also, the aerosol isn't environmentally friendly. However, hairspray is an excellent option if you're looking for maximum hold.
2. Paste
Hair paste is a thicker alternative to gel that offers a stronger hold along with a wet-looking, glossy finish. It's typically a thick, dense product that you'll work through your hair at the scalp. Because the product is so thick, it's ideal for managing shorter hairstyles.
The paste is a water-based product, so it's safe to use and washes out easily. You'll want to apply it to wet hair for best results, as it can smear and stick to dry follicles.
Note that paste does create a distinct look. Your hair will likely appear fairly stiff with a noticeable shine. Additionally, the paste does stick to your hands, so you'll want to avoid touching your hair once it's applied. Overall, hair paste delivers a powerful hold suitable for all-day style.
3. Leave-in Conditioner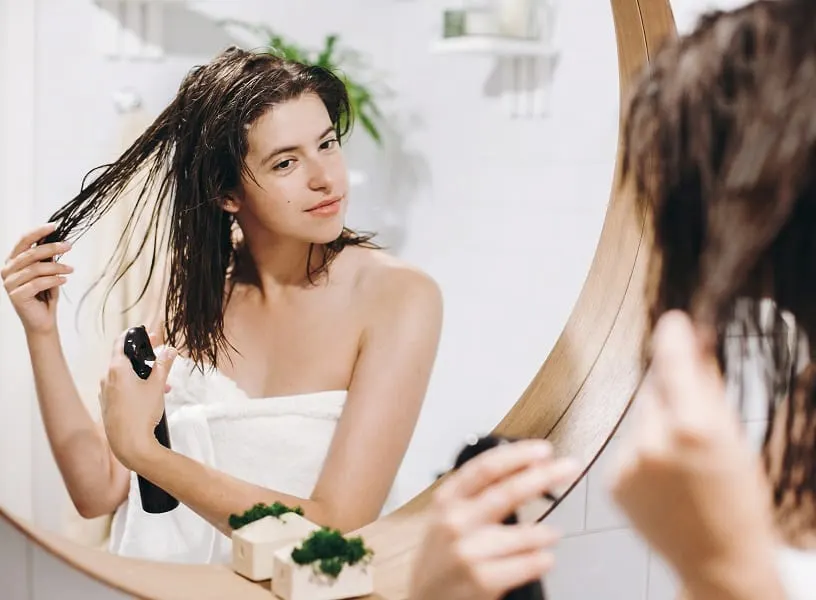 Although mainly designed to add volume and help repair damaged hair, a leave-in conditioner also benefits holding your hair in place. While gel can leave your hair crisp and crunchy, a leave-in conditioner adds softness and moisture.
However, it does have some downsides. The Leave-in conditioner doesn't have as firm of a hold as gel, so it's not the best option if you have an elaborate style you want to maintain all day. Additionally, a leave-in conditioner is often a bit more expensive than a gel.
4. Hair Wax
Hair wax is similar in style and texture to gel but with a few key differences. Wax offers far greater flexibility. Unlike gel or spray, you can restyle wax throughout the day, creating different looks without having to first wash your hair.
Hair wax contains water, wax, and often oils and emulsifiers. Using a small amount lets you style your hair while also allowing it to move. Alternatively, you can use more wax to create a solid style that will stay in place all day.
The colored wax is a relatively new trend. Along with styling your hair, colored wax temporarily turns your hair a new color, usually something bold like red, green, or blue.
5. Styling Foam (Hair Mousse)
Introduced to the US from France in the 1980s, hair mousse is a lightweight foam that adds volume and conditioning. In addition, it adds synthetic resins to the follicles to help them hold a shape. Although not as strong as gel, wax, or paste, the foam does allow for a variety of styling options.
Mousse works best when applied to wet hair. After running the foam through your hair, blow-dry it to add maximum volume. It's also effective at treating unruly hair. While versatile, it doesn't typically allow for gravity-defying styles.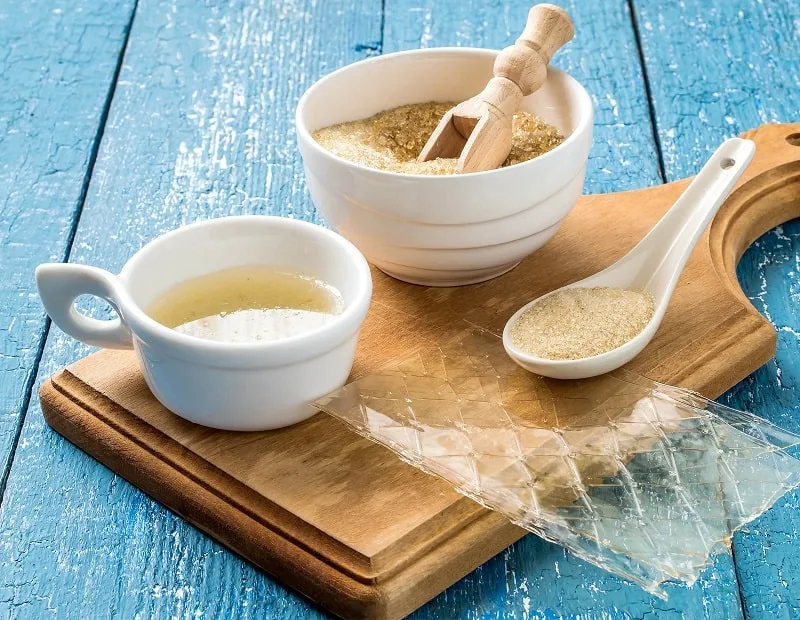 Although best known as an edible dessert, gelatin is also a safe, effective, and all-natural way to style your hair. Add a teaspoon of unflavored gelatin to a cup of warm water. It'll dissolve and then thicken so that you can apply it to your hair. It has a consistency and feels that is remarkably similar to hair gel.
Gelatin works so well on hair because it's derived from collagen, the same substance found in skin, connective tissues, and bones. When gelatin is prepared for use in food, it undergoes a process called hydrolysis, which breaks down its collagen bonds. The end result is a substance with a consistent texture that holds hair in place and won't irritate your skin.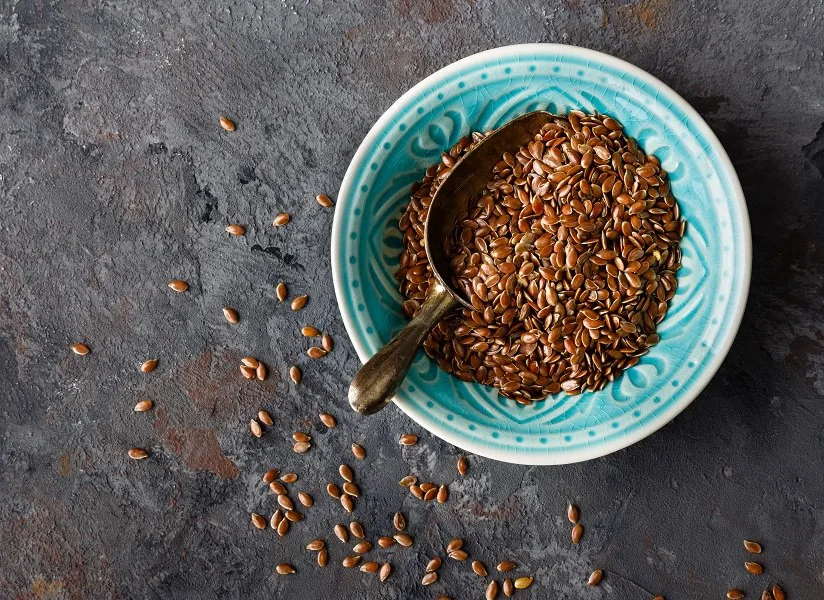 Also known as linseed oil, flaxseed oil is a common cooking ingredient. It's often used as a substitute for eggs to help bind substances together. Aside from cooking, it also makes an excellent hair care product.
Boil two tablespoons of flax seeds in a cup of water for 10 minutes. Strain the liquid to remove any seed debris. The remaining liquid doesn't require refrigeration but will go bad in about ten days.
Aside from styling your hair, regular application of flaxseed oil can also help improve the condition of your scalp. It's rich in omega-3 fatty acids, which help moisturize dry skin and speed up healing. So if you have a dry, itchy scalp, you'll want to consider adding flaxseed oil to your hair care routine.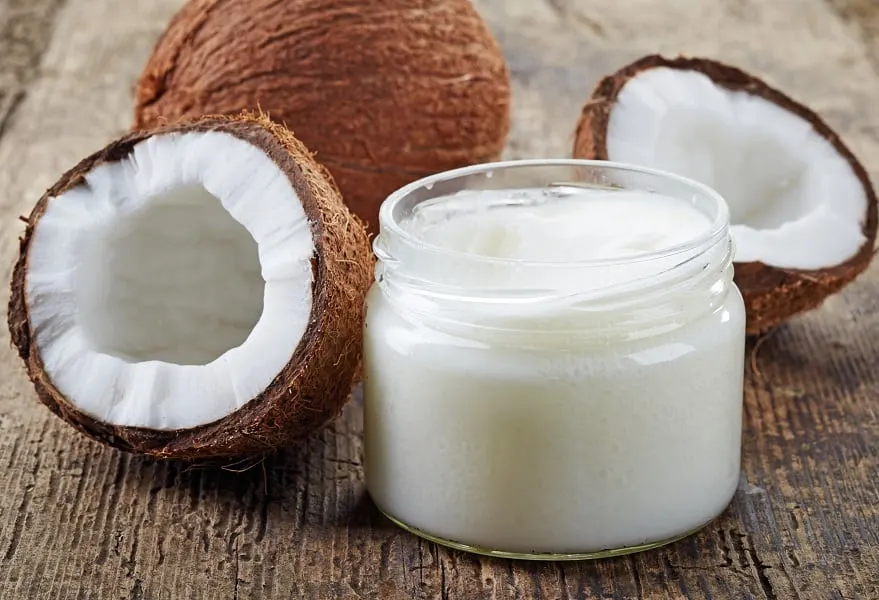 Coconut oil is a popular skin treatment used as a cleanser, moisturizer, makeup remover, and acne treatment. However, many people are surprised to learn that it's also an effective hair gel alternative. You rub it through your hands and then apply it to your hair.
It's a great choice if you want an all-natural product. While gels and hair sprays can contain various chemicals, coconut oil has only a single ingredient. It's often a hypoallergenic alternative for anyone sensitive to the perfumes, dyes, and other chemicals found in traditional hair care products.
Coconut oil is especially effective on naturally curly hair. After showering, massage a small amount into your hair. It'll help reduce frizz while also keeping curls neater and more manageable.
9. Hair Styling Cream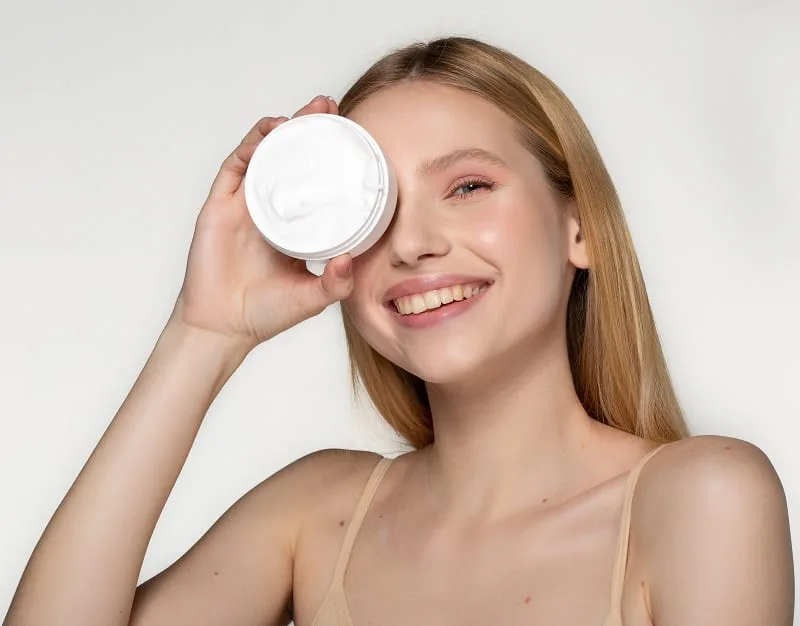 Also called hair cream, hair styling cream offers a light hold along with protection from damage. It's not as strong as wax or gel, but it does an excellent job minimizing frizz while adding a light gloss. Unlike gel, the cream isn't sticky and won't leave behind a residue.
Although styling cream can be used as a standalone product, it's more commonly used alongside wax or Pomade. Adding a finishing layer of cream helps create a tighter, natural look. Plus, the cream helps protect your hair from heat damage caused by the repeated use of blow-dryers and curling irons.
10. Hair Serum
Hair serum is a silicone-based product used to add shine and a layer of protection to your hair. It's similar to hair cream because it's rarely used alone. Instead, it's typically considered a finishing product used on top of gel, spray, or wax.
Using it before blow-drying can help prevent frizziness. It also adds a healthy shine. However, the main benefit is how it protects your hair from sun damage, debris, smoke, and other environmental hazards. Regular use is beneficial for the long-term health of your hair.
You don't need to use much serum to experience the benefits. Instead, apply a few drops to your scalp and then brush or comb them through your hair.
While not strong enough for solo use, it's an easy, protective addition to your hairstyling routine.
11. Pomade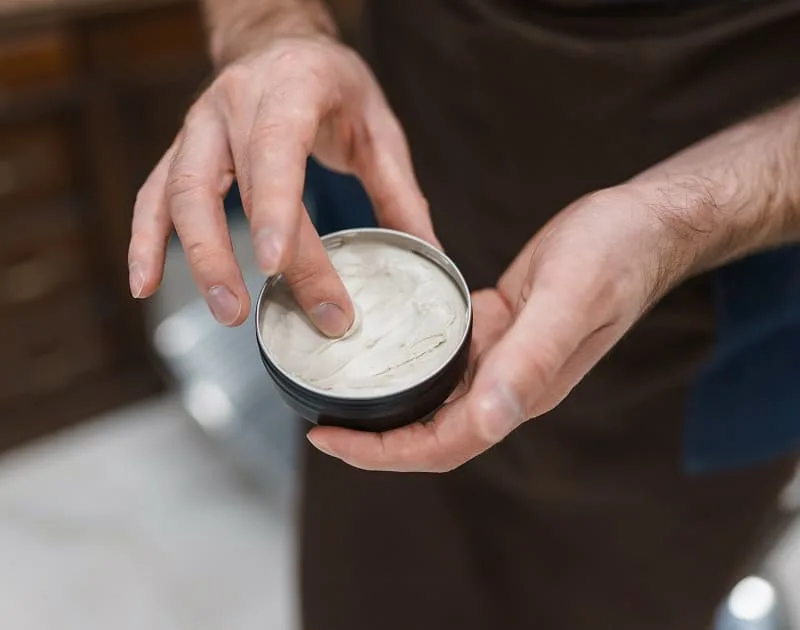 Originally invented in the 18th Century, Pomade has remained a popular men's styling product ever since. You'll likely recognize the famous pompadour look popularized throughout the 50s and 60s by Cary Grant, Elvis, and others.
Pomade offers a strong, gravity-defying hold along with a noticeable shine. It's either water or petroleum-based. While petroleum-based Pomade offers a stronger hold, it's harder to use and wash out. Plus, regular use of petroleum products can damage your hair, while water-based is much gentler.
There's nothing quite like Pomade. It allows for a wide range of slick or messy styles without drying or excessive hardness.
12. Homemade Lemon Spray
You can make your own hairspray using all-natural ingredients. Cut either a whole orange or lemon into sections, add them to two cups of water and bring to a boil. Drain the liquid through a piece of cloth. Add two to three tablespoons of vodka along with a cup of citrus juice.
The result is a flexible hold hairspray that adds volume and smells fresh. Remember that the lemon formula can lighten hair when exposed to sunshine.
Final Thoughts
No matter what style you want to achieve, you can find the perfect hair product, whether you want to use gel or something different. Each hair gel alternative offers unique benefits, including secure hold, volume, easy application, and more. The perfect look can be yours!
FAQs
Is it safe to use conditioner as hair gel alternative?
People with curly hair can use conditioner as a hair gel alternative, but make sure it's a leave-in conditioner.

However, using conditioner instead of gel can cause healthy, straight hair to become weighed-down and over-moisturized.
Can Vaseline be hair gel alternative?
Yes. A small amount of vaseline is a good hair gel alternative for those looking to reduce frizz. However, you'll need to wash your hair more often, and it can weigh down fine hair.
What's the best gel alternatives for curly hair?
Mousse and curl cream are the best gel alternatives for curly hair. You can also use leave-in conditioner, hair oil, hair butter, or pomade to achieve your desired look.
Can I use glycerine as hair gel substitute?
Yes. Glycerine can be used as a hair gel substitute for people with curly or damaged straight and wavy hair. It helps keep hair moisturized, and it's not too heavy for finer locks.