When it comes to hair, sometimes the grass seems greener on the other side. Fine-haired babes long for texture and bounce while natural curly hair gals crave silky smooth locks to cascade down their backs. Typically, women flock to relaxers to straighten hair in a pinch, but this straightening method comes with pros as well as cons.
It's common knowledge that while hair relaxers definitely work, they aren't always viable as a long-term solution. Often costly and most certainly damaging, relaxers look like a less glamorous route to take to achieve straight hair.
Luckily, there are some excellent hair relaxer alternatives out there that not only work, but can save time, money, and the integrity of your hair.
What Is a Hair Relaxer?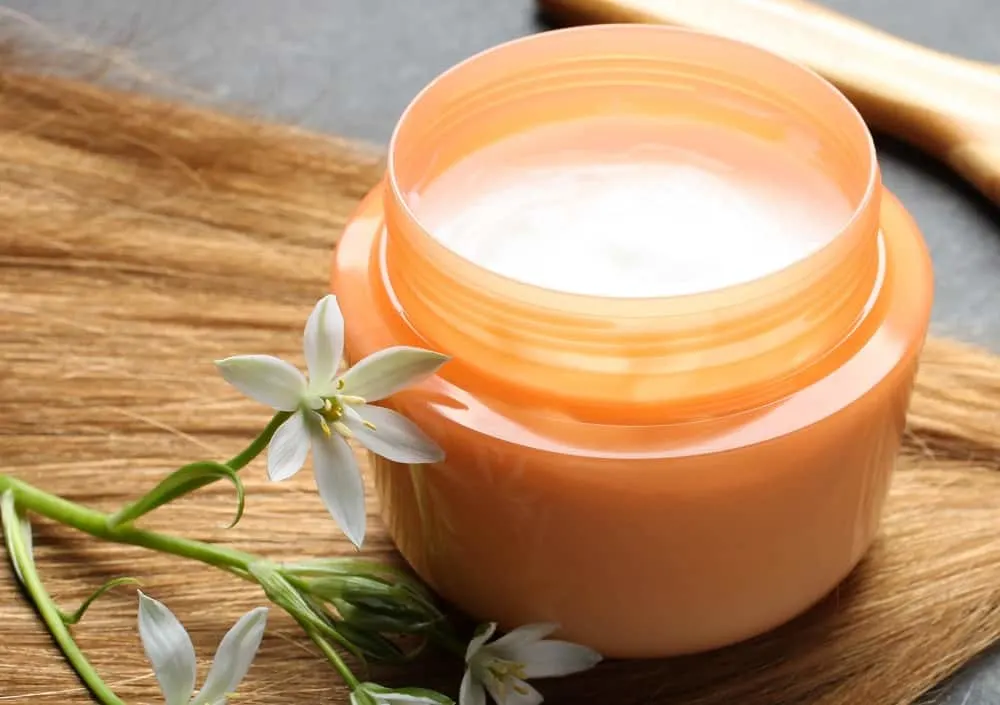 A relaxer is a lotion or cream designed to chemically straighten hair by 'relaxing' curls. This product chemically alters the hair's texture, breaking down its structure and rebuilding it while also eliminating pesky frizz. Typically, relaxers last about 6-8 weeks.
As hair relaxers are definitely more costly, going to a salon and trusting your hairstylist is the safest option.
They know how to redeliver nutrients that have been stripped from the hair during the relaxing process and know which method is best for your specific hair type and density.
Cons of Using Hair Relaxer
Relaxers are comprised of very strong chemicals because they need to alter hair texture. So, they are notorious for causing breakage, hair thinning and can stunt further growth down the line.
Relaxers can also be hazardous; you may subject yourself to a chemical burn, scalp damage, and irritation. Nobody wants that!
Relaxers can also cost a lot of time and money. Regardless of how well you care for your hair, continually returning to the salon each month will eventually cause damage to your hair that may be tough to repair.
Hair Relaxer Alternatives
Because of the above-mentioned disadvantages of relaxers, many women have been flocking to hair relaxer alternatives that will save time, money, and of course, the health of their precious hair. The best and most viable options beyond relaxers can be found below.
#1. Use A Hair Straightener
Instead of enduring a costly process, many women turn to hair straighteners to get the job done. With this method, you can choose how much you want to spend on a hot tool and how high you want to set the temperature.
On the other hand, straightening hair each day can be time-consuming and can eventually cause similar damage to your hair as a relaxer, though over a longer period of time.
To avoid damage, it's ideal that you use a heat protectant on the hair before subjecting it to high heat. You can find great options at your beauty supply store or use coconut oil, a natural, healthful, and cheap alternative.
#2. Try a Keratin Treatment
While a keratin hair treatment won't keep you out of the salon chair, it is known to be much less stressful on hair than a relaxer. If your hair is fine or extremely damaged, however, a keratin treatment may wreak more havoc, as it uses high heat temperatures to seal in the smoothing treatment.
#3. Use a Silicone Cream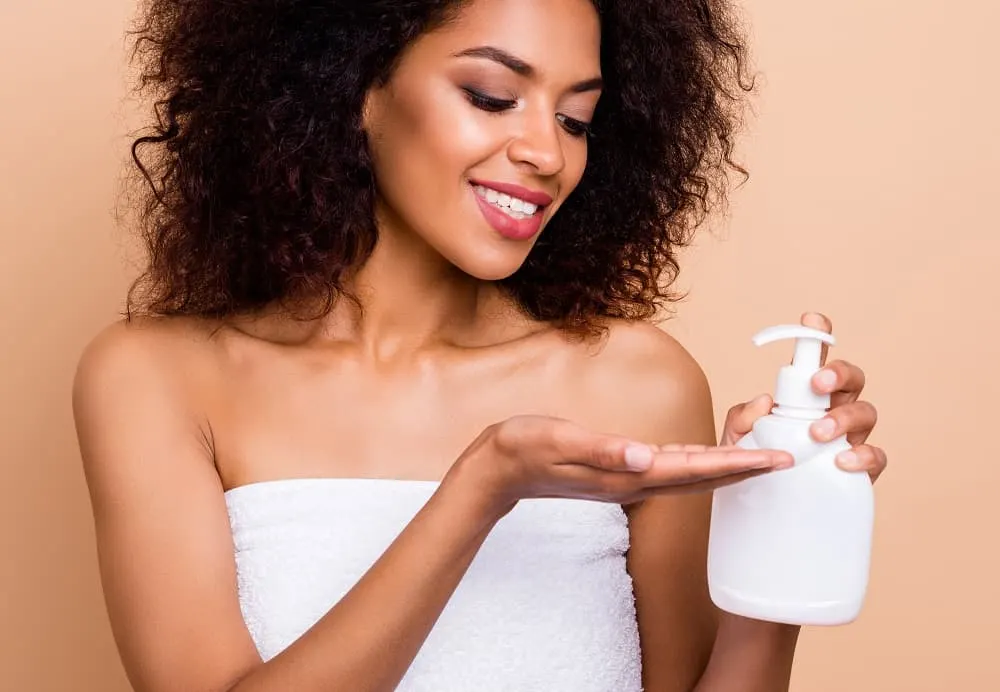 While they aren't ideal for fine or damaged hair, silicone creams bind to the hair and give it a silky smooth feeling. They work best on thick hair types. It may be time-consuming to apply the cream all over the hair, but it comes at a fraction of the cost as a relaxing treatment and doesn't leave much damage in its wake.
Silicone creams can leave a lot of build-up on the hair, however. Because it's so great at binding to the hair, it can be tough to remove. Adding a clarifying shampoo or apple cider vinegar rinse to your weekly routine is a must if you decide to go this route.
Because you don't need heat to use a silicone cream, it's a rather healthy hair alternative. Additionally, it protects hair against environmental damage like UV light.
#4. Become a Diva
Many natural-haired women rave about the landmark product Diva Smooth. Comprised of natural ingredients like honey, sugar, lemon juice, and molasses, this hair product is entirely free of sulfates, synthetics and preservatives while promoting hydration.
To use, apply evenly all over the hair and cover with a cap. Leave on for 35-45 minutes depending on your hair type.
Follow with your typical shampoo, conditioner, and leave-in treatment. Hit it with their oil before lightly straightening hair. Your hair will be silky smooth as well as strong and hydrated before you know it.
#4. Use Hair Oils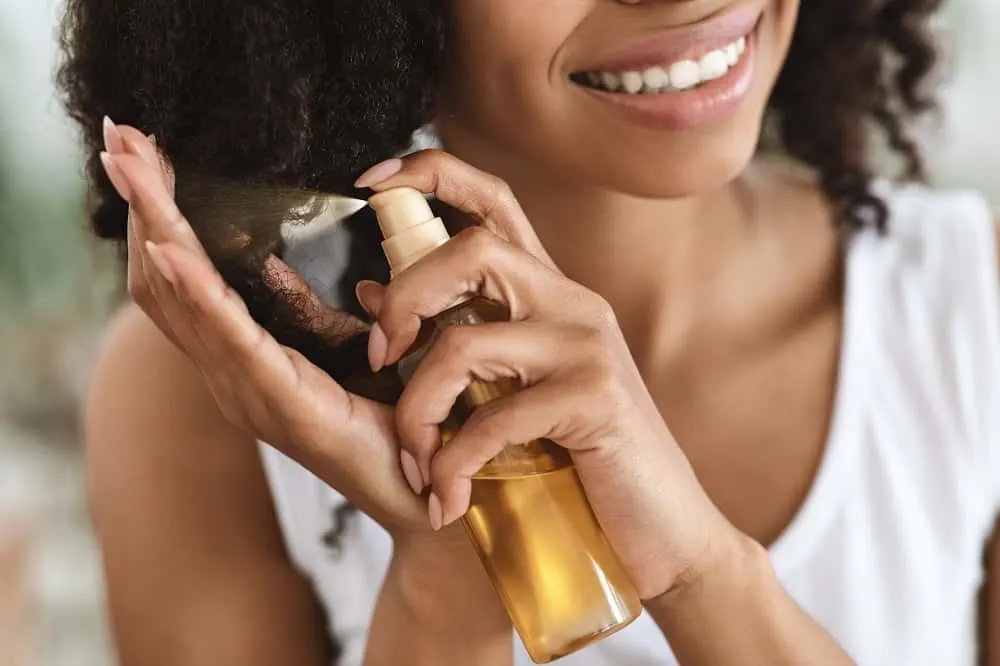 Oils like vegetable oils are known for reducing frizz and promote silky shine in hair. Choose oils rich in vitamin E and antioxidants to give your hair a healthful boost. We love them because of their natural antibacterial and antimicrobial properties that also promote the health of your scalp.
Oils may not be strong enough to fully smooth out your hair depending on your hair type.
#5. Rock a Blow-Out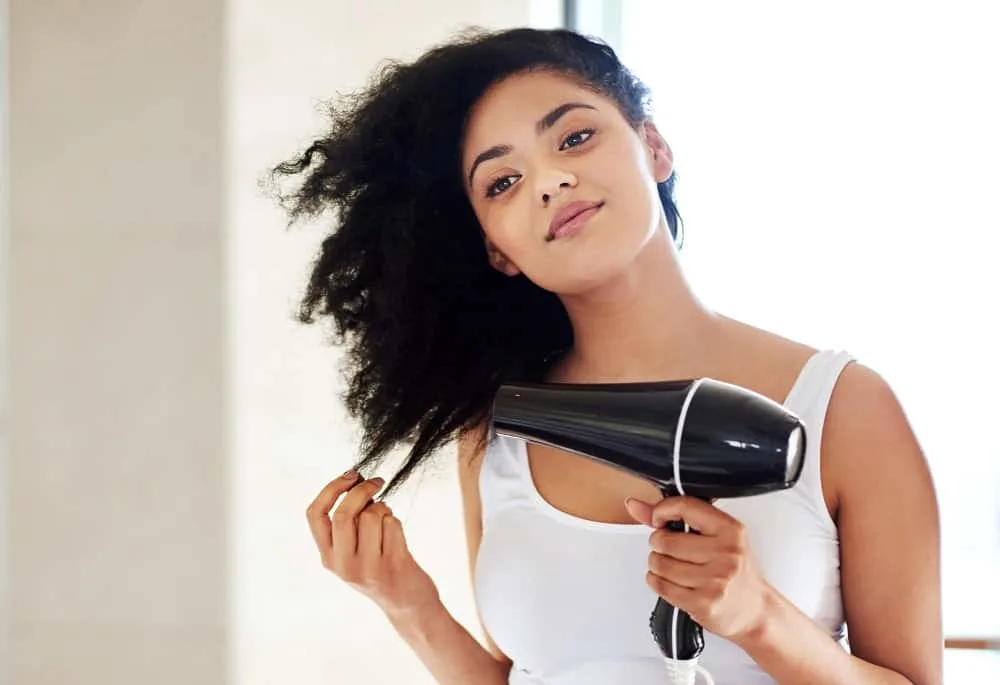 It may take some time and a little practice, but blow-outs are awesome for smoothing hair while giving it excellent lift and movement. Hair dryers are great for evenly distributing heat, giving you a gorgeous, cohesive style every time.
Apply a heat protectant and try your best to use a low heat setting. Using a round brush, you can smooth hair into a beautiful style. It does take some time to style hair and over-styling with a dryer can weaken the hair over time, but when cared for properly, a blow-out shouldn't do too much damage.
#6. Get A Trim
This hair relaxer alternative should be on every list everywhere! Getting a trim is always a good idea for reinvigorating your hair. It promotes growth and health in such a way that you may not even want to turn to a straightening method, causing you to learn to love your curls again!
#7. Try A Protective Hairstyle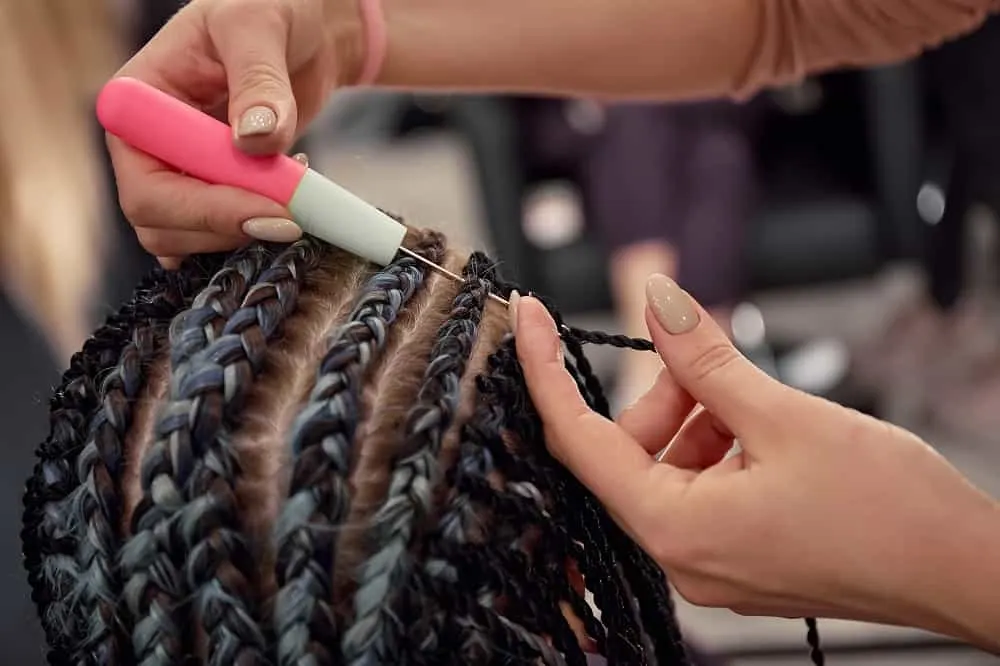 Lastly, a protective style may be your best bet against relaxers. It may not straighten your hair, but it can help you to switch things up and try something different. Incorporate a gorgeous braid, add a feed-in or box braids and see how your look can be transformed.
It can be a challenge to properly wash and hydrate hair when it is in braids, but if you give them the time and attention they deserve, they can be a wonderful alternative to hair relaxers.
As you can see, you don't have to rely on relaxers to get your hair to the smooth and shiny state that you desire. Proper moisture, delicate treatments, and finely crafted products can relax your curl without damaging your beautiful hair. Which method will you choose?