Little Girl With Long Hair – Things to Consider
Long Hairstyle Trends for Little Girls
1.
little girl with long cornrows
2.
little girl with long pigtails
3.
long blonde hair for little girl
4.
long dreads for little girl
5.
long hair bun for little girl
6.
long hair updo for little girl
7.
long hairstyle for little black girl
8.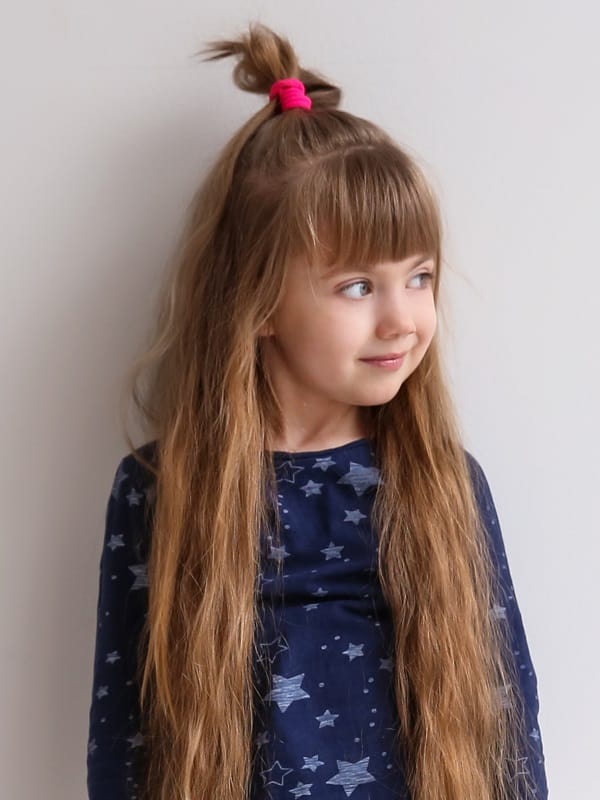 9.
10.
little girl with long afro hair
11.
12.
13. Micro Braided Half-Tie
This is a lovely hairdo for a little girl with long hair. It is composed of two subtle braids from two sides of the head, creating a half-tie at the back. Suitable for events like birthday party, this haircut can be matched with the cute white flock for a sexy look.
The Best Updos for Your Little Girl
14. Wispy Curly Bob
An effortless yet elegant long bob haircut for your little girl. A bob with subtle tresses to enhance your little darling's cherubic face. Little girl curly bob is simple to style and maintain for your little one. Match it with your light summer dress and this will guarantee you an overloaded cuteness.
15. Loose Curls with Headband
A simple curly haircut for your long haired little darling. Pamper your doll with loose curls and significant floral headband for an ultimate look. It is a simple hairstyle and ideal for events such as birthday parties.
16. Side Braided Hairdo
This fun and simple side braided haircut will upgrade your little girl's quotient up a notch. It is effortless to create and makes sure your toddler keeps all the stray strands off her face.
17. Side Half-Tie with A Bow Clip
This is a fabulous and trendiest way to style your little darlings long hair. It is easy to create and maintain for your girl. The bow hair clip further accentuates the elegance. Besides, no tresses fall on her face.
18. Casual Curls with Pouf Half-Tie
Very unintentional and carefree, these cute long hairstyles for little girls are popular nowadays. The curls and the pouf enhance volume to the haircut, and the half-tie makes the cut a hassle-free. It gives your little girl an opportunity to play around without the worries of the hair getting messy.
If your little doll likes no fuss, simple haircuts, then this hairstyle is a great inspiration for her. It is lustrous and super-fast to style haircut that will give her unfathomable confidence. It is an ideal haircut for summer afternoons.
20. Long Side Parted Waves
This is a bright and breezy hairstyle for your little princess! Who doesn't like luscious curls? You can go for a subtly messy and blown out style for a more relaxed look. This is a suitable hairstyle for little girls with long hair.
Cute & Comfortable Short Haircuts for Little Girls
21. Elegant Curly Layers for Little Princess
If you want to pamper your little princess all proper and prim, this beautiful hairstyle will come in handy. With loose waves cascading from the top, this layered hairstyle is fantastic and reveals the little lady in your little doll.
22. Medium Casual Layers with Bangs
The saying that less is more holds very true for this typical hairdo. It is a standard layered hairstyle for the little girls with long hair. It conveys an unintentional street sophisticated vibe to your cute daughter. This haircut is an ideal example of how a haircut need not be intricate to make a statement.
More Long Hairstyle Ideas for Little Girls
23.
24.
25.
26.
27.
28.
29.
30.
31.
32.
33.
34.
35.
36.
37.
38.
39.
40.