Little girl bob haircuts always look beautiful, cool and classic. Mostly, little girls have short to medium length hair and choosing a bob gives them everything they lust for while keeping things within their limits.
So, mothers, the next time you go to your kid's stylist, ask them to give your little angel a stunning bob cut. Your little girl will love you for that. You will also like her new look so much, but remember your decision is imperative.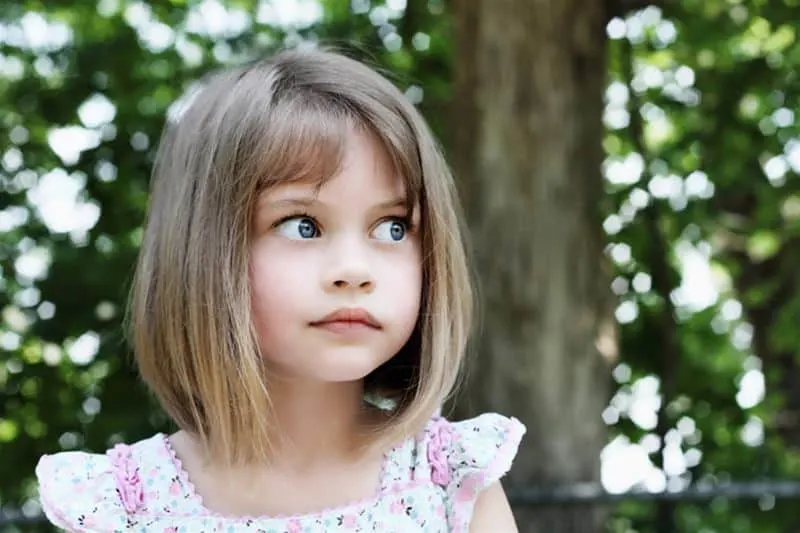 Cute Bob Haircuts for Little Girls
We have a comprehensive assortment of standard hairdos that might interest you. Just go for the one that matches perfectly with your little girl's face shape and skin color. So, here are the best little girl bob haircuts for your consideration.
#1. Asymmetrical Little Girls' Bob Haircut
With much influence from media personalities nowadays, even little girls want to mimic celebrities and adopt styles worn by their best-preferred stars. Rihanna's lookbook inspires this hairstyle. When you decide to choose it, make sure you have a side shaved, and the other part kept with an asymmetrical flap.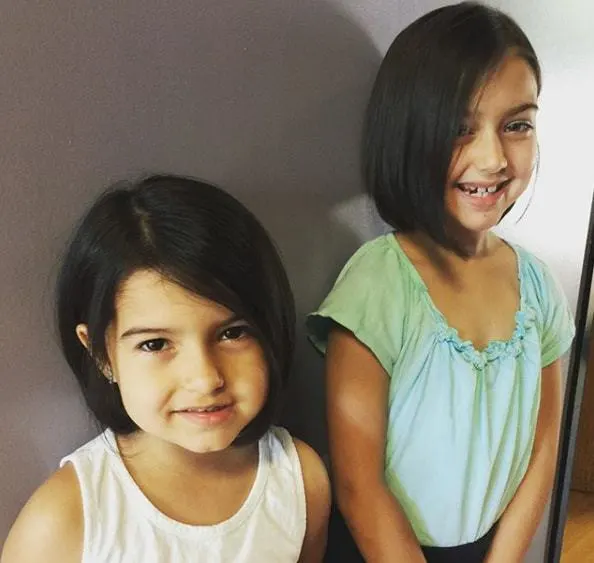 #2. Bob Trim
This is a typical hair little girl bob haircut with bangs. And it looks perfect with many types of hair. Varying adornments can be utilized with this haircut, and some examples could be clasps, bobs, and braids. For this, the hair is trimmed short since it is bob and it is effortless to manage.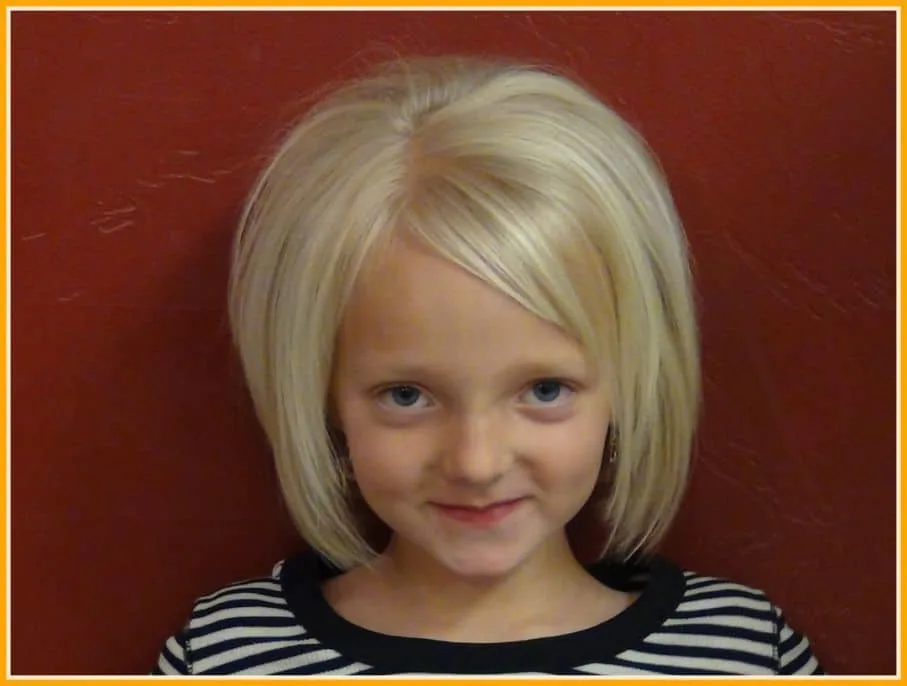 #3. Oriental Bob
Also called Chinese haircut. It is a typical representation of a little Chinese girl. It incorporates heavy fringes that swipe side to swipe. It is one of the most preferred cute bob haircuts for toddlers, especially for those attending school.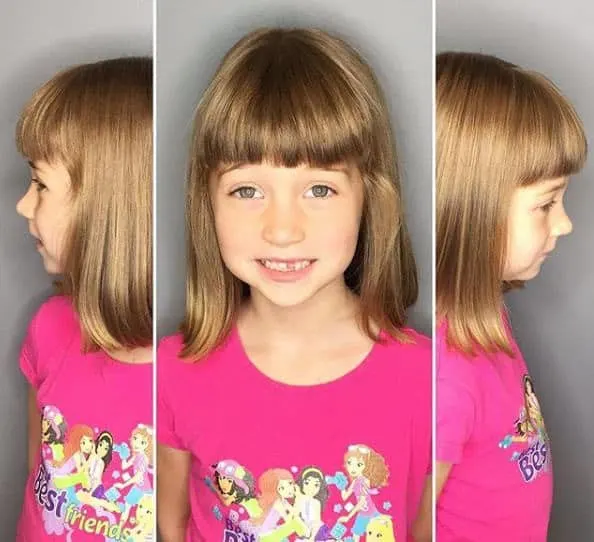 #4. Shaggy Bob for Little Girls
If your little girl is getting bored with her same old haircut, shaggy bob is an ideal hairstyle for her. This multi-layered hairdo is best for little girls looking to grow their short tresses as well.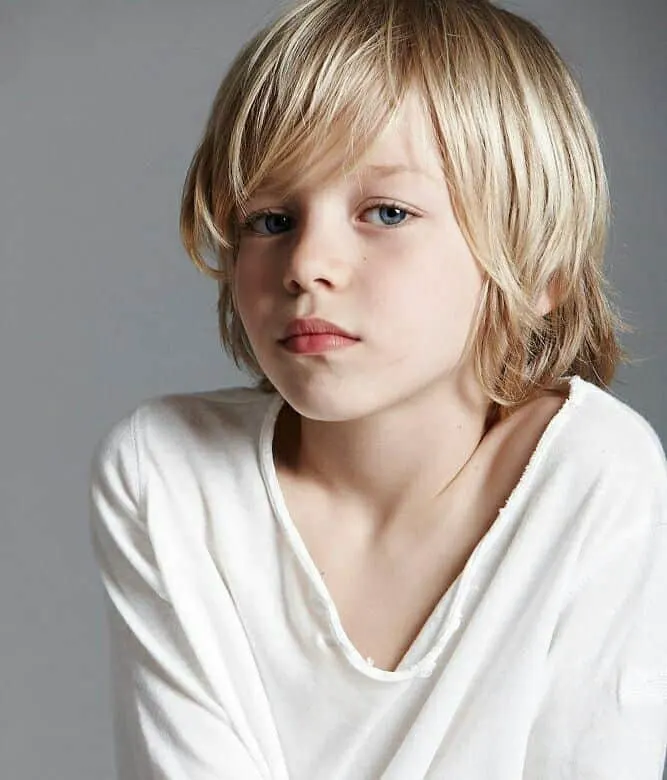 #5. Short and Puffed Bob Hairstyle
This short bob for little girl gives her light and airy feel. All you need to do is chopping off your tresses while retaining a rough look at the tips. Use hair mousse to achieve a perfect style every day you are going out.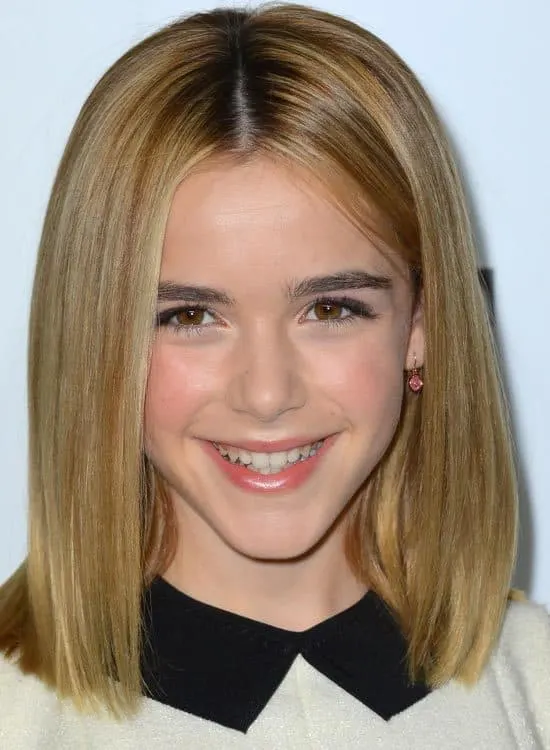 #6. Blunt Bob Haircut for Little Princess
This is one of the most preferred bob haircuts for little girls. It is ever trending and classy. It is a standard short haircut that exudes volume and dimension. It is ideal for any hair type and face type. Blunt bob makes your little girl look unique in any event. Maintain the bangs short, and your angel will have a fresh new look she wants.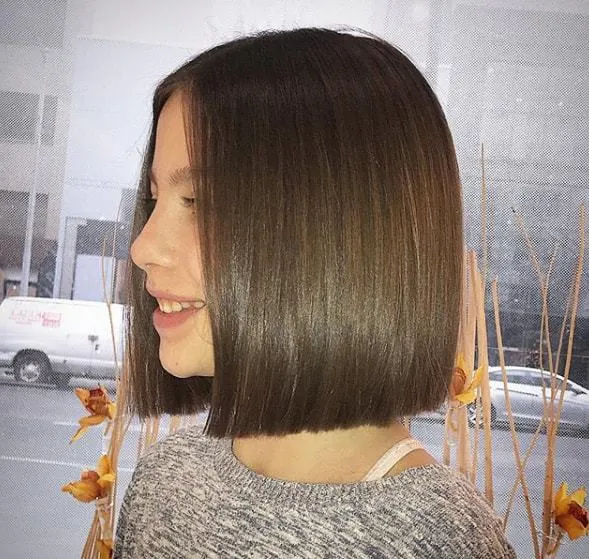 #7. Little Girl Long Bob
Your little angel may not be ready to cut off her hair. in this case, the bob is the perfect haircut to go for. Just as the name suggests, it is a long bob hairstyle for little girls with elongated hair lengths. You can achieve it anytime using some cool hair products or with a classic hair band.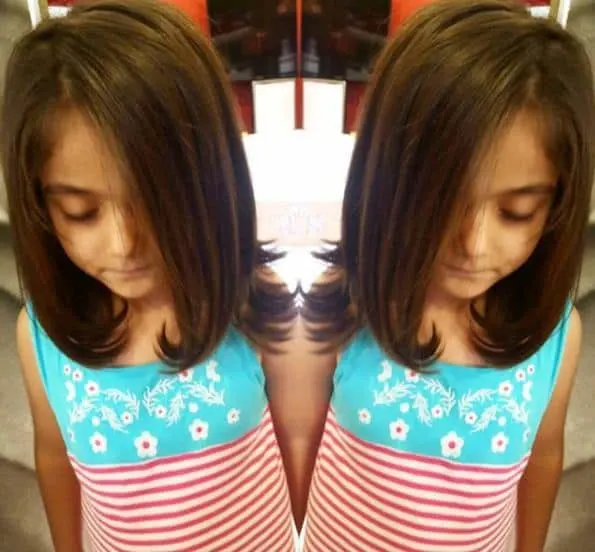 #8. Angled Bob Haircut
If you want an artistical and an exclusive look for your beautiful little doll, this is an ideal hairdo for you. Both fun and chic angled bob present to you everything you need. It incorporates both long and short hair with side bangs and opens the back.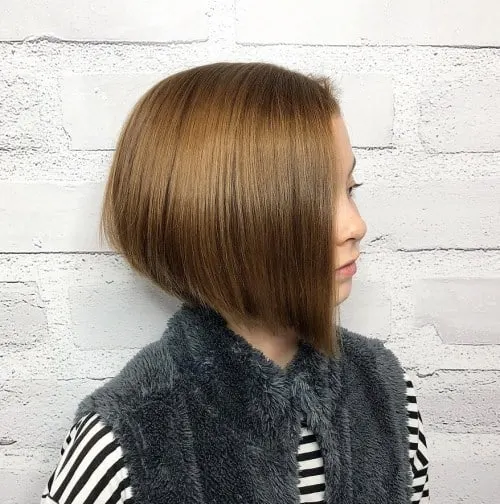 #9. Helmet Bob Haircut
This is one of the most popular little girl bob haircuts. As the name implies, it looks like a look you get when wearing a helmet. Some blunt hair covers the forehead of your girl. It looks great on little girls with straight hair. The hair at the back is maintained clean and bright while that at the front is styled with clips and hair accessories. Trust me; your little angel will look chic and cool in this bob.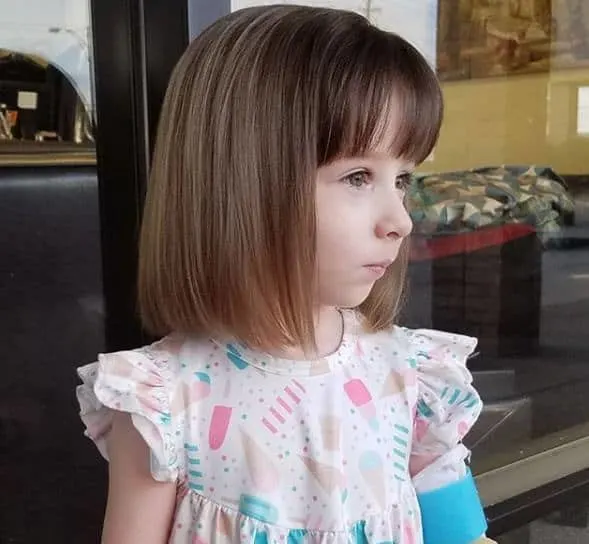 #10. Choppy Bob Styles for Little Girls
This hairstyle needs the use of curly iron on the tresses immediately after chopping them and adding curls on the top hair. This gives your little doll a classic and fresh look. Nevertheless, short hair exposes the neck length revealing her pretty outlook.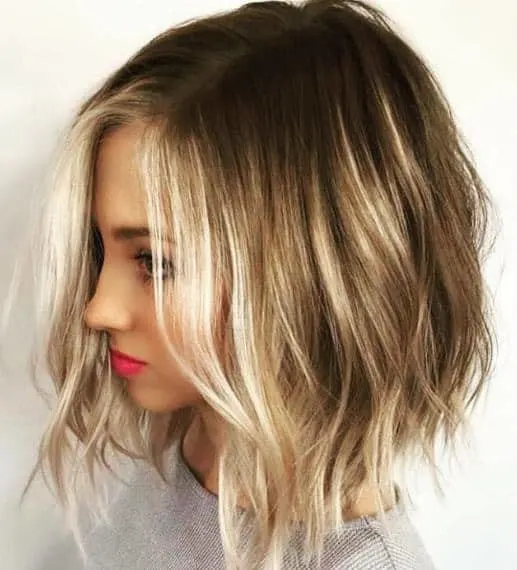 #11. Wispy Short Bob Haircut
Another great option for little girl bob haircut. It looks elegant on little girls and also on grown-up girls. So, whether you are grown up or a little girl, this will be the perfect fit for you.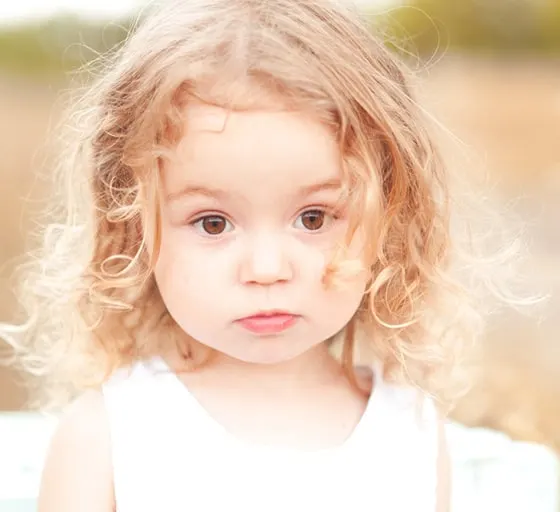 #12. Progressive Bob Hairstyle
This is yet another stylish and fun hairstyle for little girls. It is very versatile and can be styled in many ways as you like. For example, you can use accessories or style a gorgeous ponytail to get an ultimate style. Regardless of the styling method you use, you are sure your little girl will look pretty.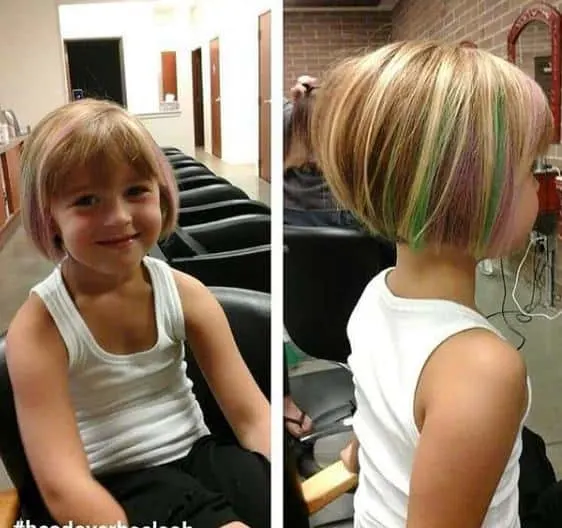 #13. Undercut Bob
Though Bob is one among the best little girl haircuts, you can take it to the next level and include a boyish allure to it, and that can be achieved by opting for an undercut bob. The distinction is that the tresses at the back are boyishly cut, while the long strands are kept elongated.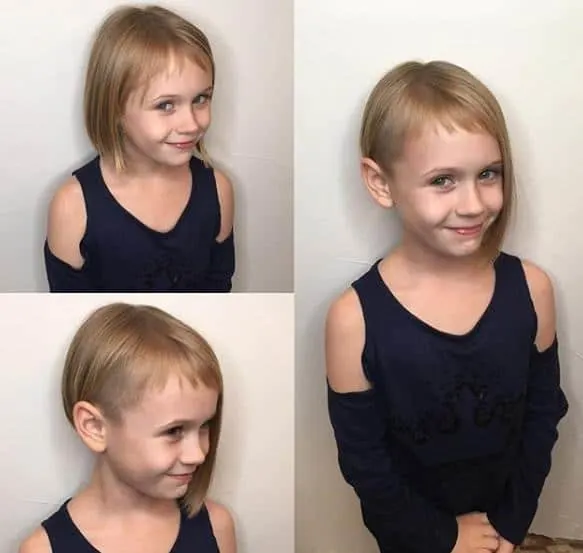 This is a combination of a pixie hairdo and a bob for your little angel. Ideal for little girls, this haircut gives her a neat and groomed out version of a pixie cut. So, ensure your little girl look standout with an all elegant style of hers.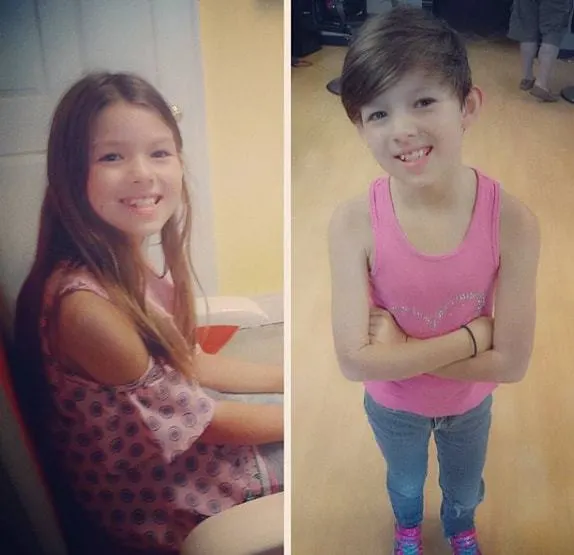 Worried about how a bob cut would appear with bangs? Well, it takes some courage to choose this. But that shouldn't be the case. Bangs can give your little girl a strong and edgy look. Keep the locks straight for a flapper look.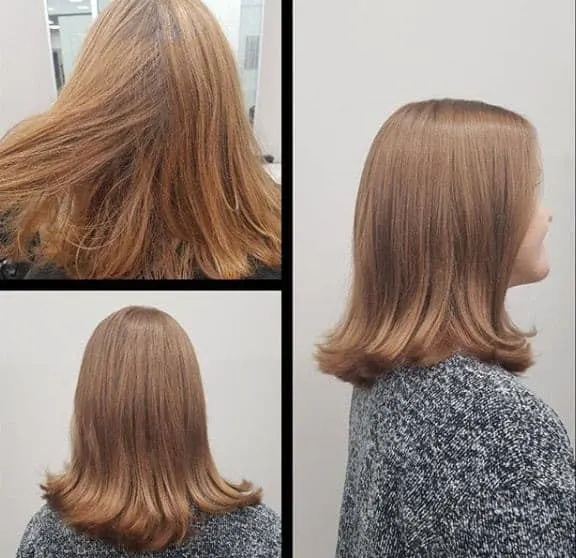 #16. Long Bob Hairstyle with Layers
This is an appropriate little girl bob haircut with layers. The layers are utilized for framing the face elegantly and drawing interest towards the beautiful features of the face.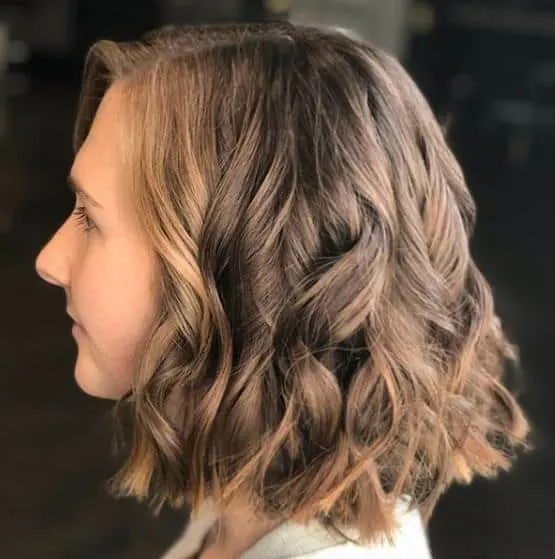 #17. Stacked Bob Hairdo
Stacked Bob is a perfect haircut for moms as well as their angels. It will make your girl, and you resemble each other.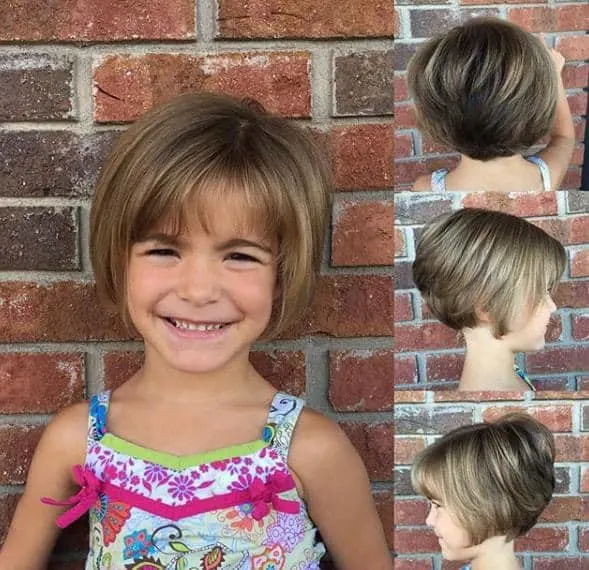 #18. Sleek Curled Bob Hairstyle
This is effortlessly achieved with the assistance of a hair curler. It appears great with enhanced depth, and volume added on the entire curls. So, some of the braids can be designated randomly and rolled around by the help of a curling iron. Your little girl can try some updos too if the hair is a little long.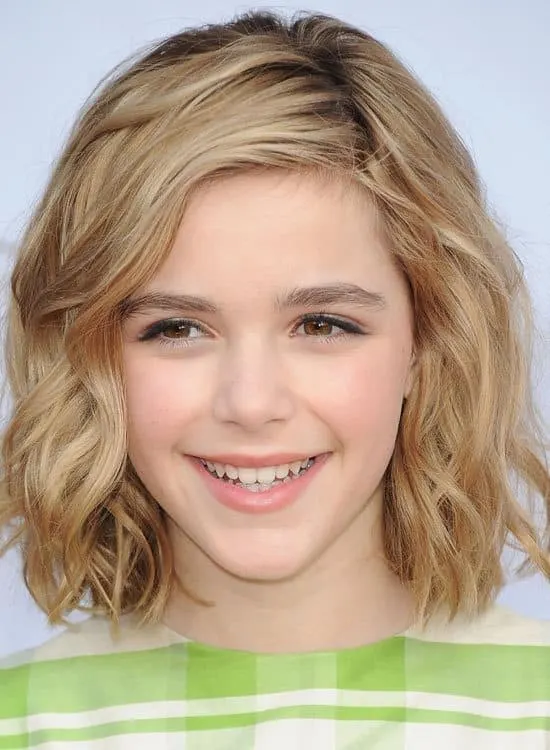 #19. Little Girl Fringe Bob Hairstyle
It is a typical short bob haircut for the little girls with simple fringes that looks pretty elegant. It will match her school uniform while giving her a versatile and practical look.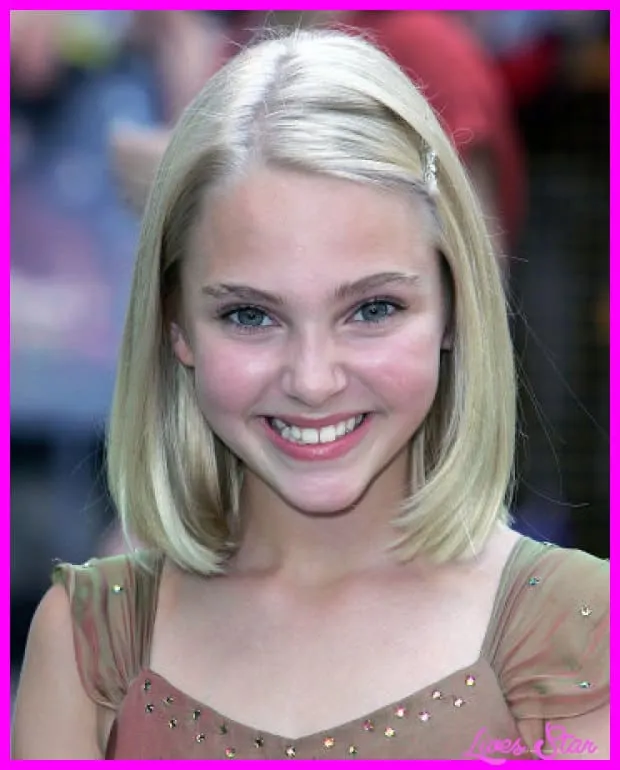 #20. Cute Inverted Bob Cut for Little Girl
Inverted bob is uniquely versatile hair that can be customized to fit everyone regardless of their lifestyle or age. The hair is trimmed short so that you get your entire back exposed. Its low maintenance and pretty fashionable look are what makes it a hot cake among the little girls.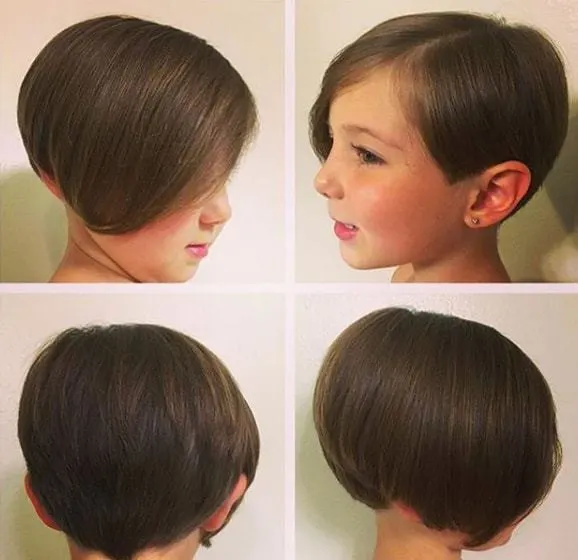 #21.
#22.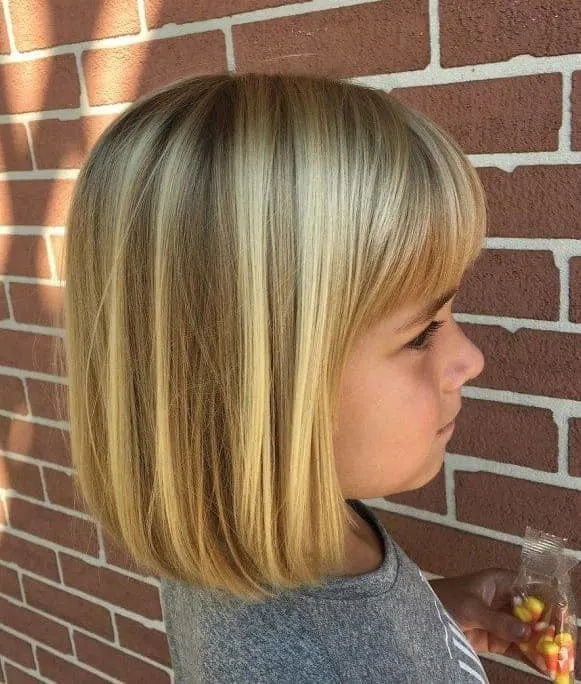 #23.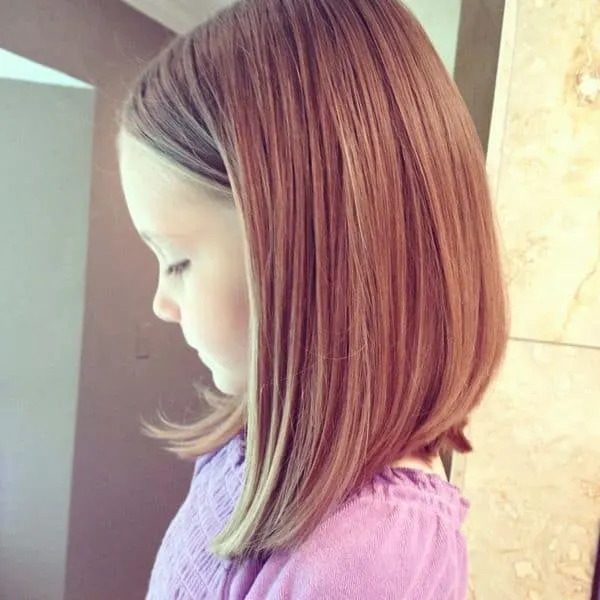 #24.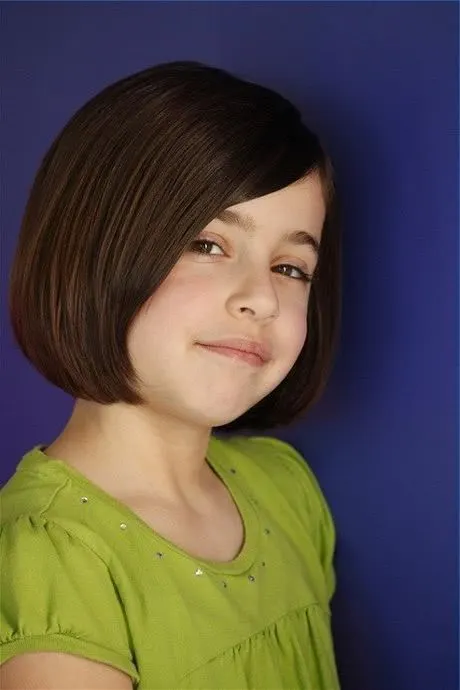 #25.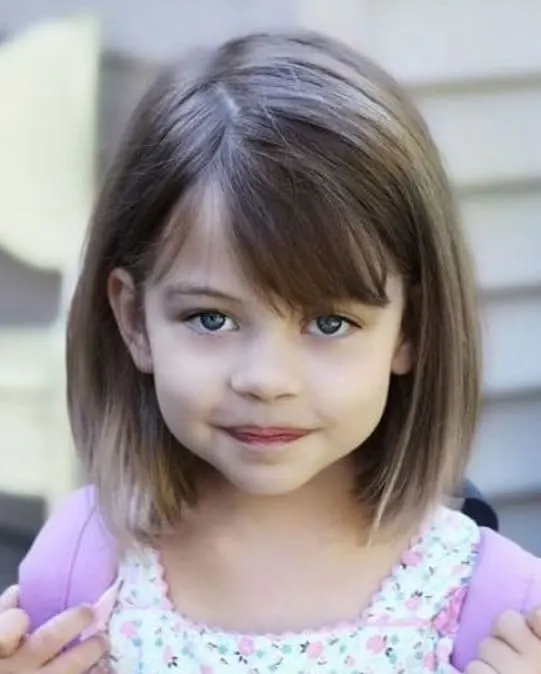 #26.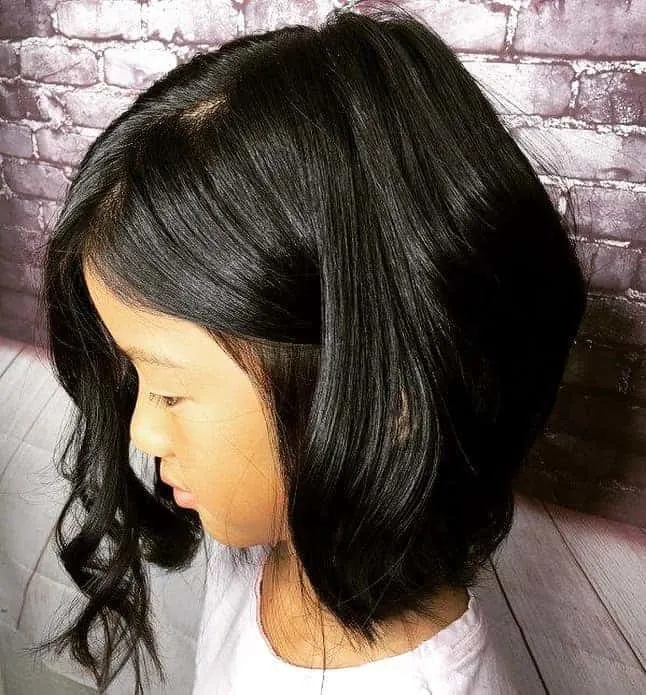 #27.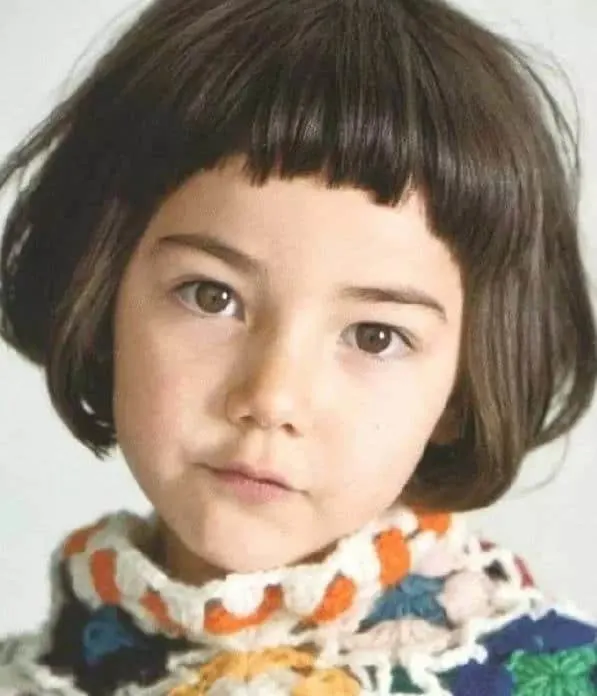 #28.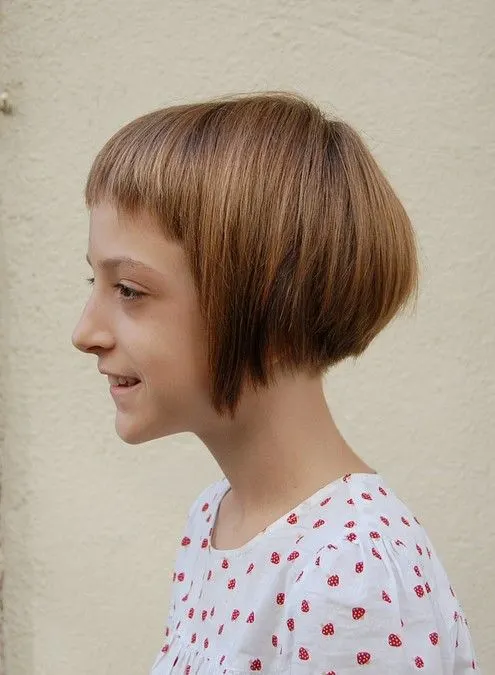 #29.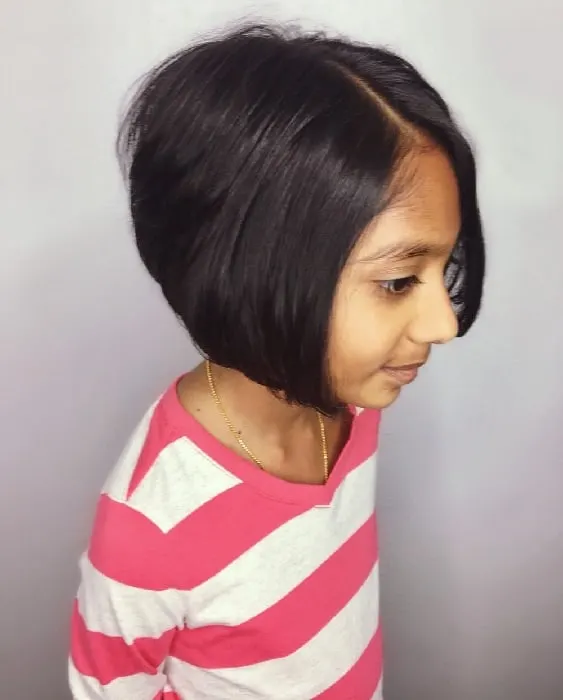 #30.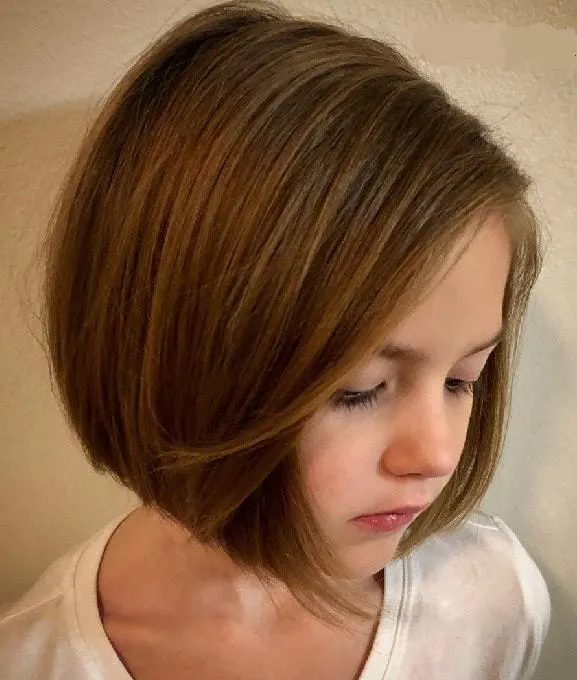 #31.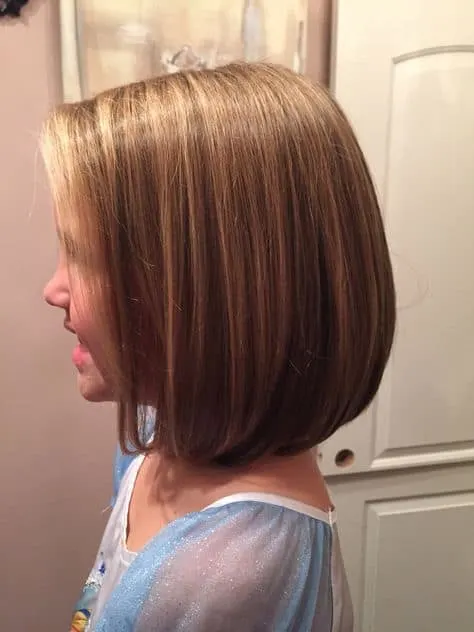 #32.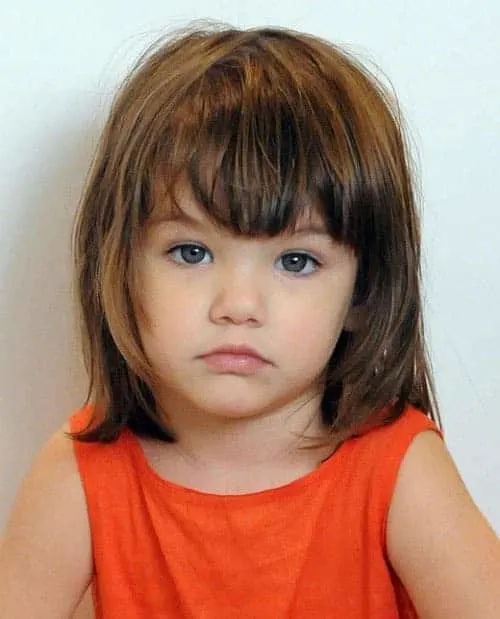 #33.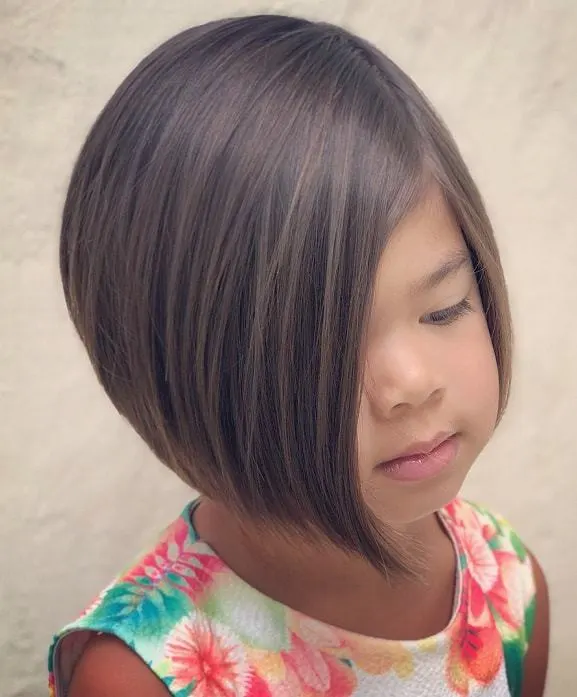 #34.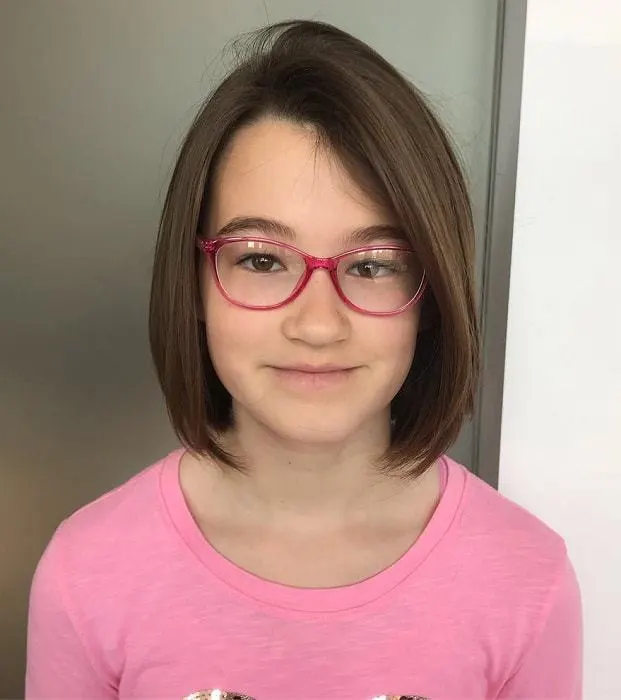 #35.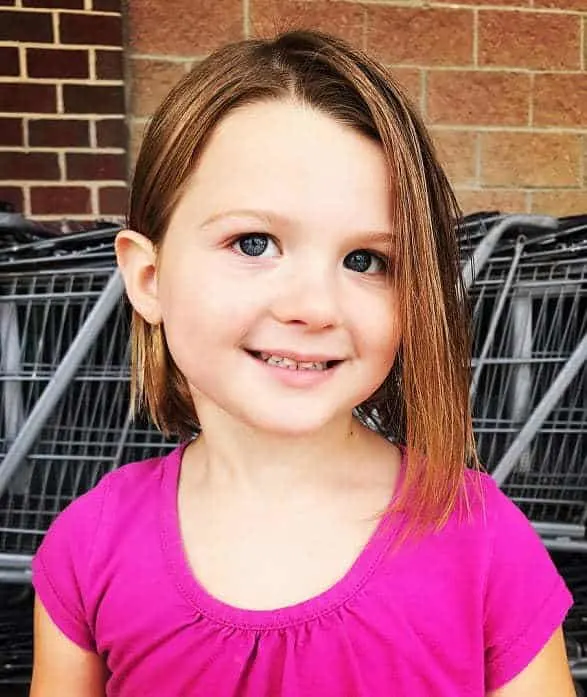 #36.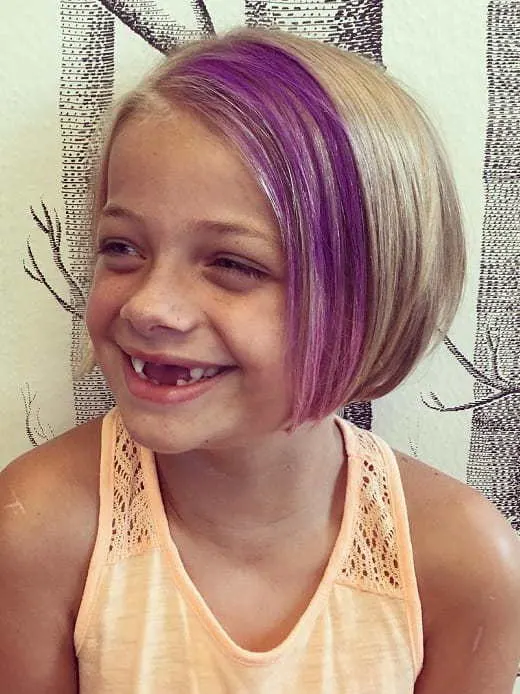 #37.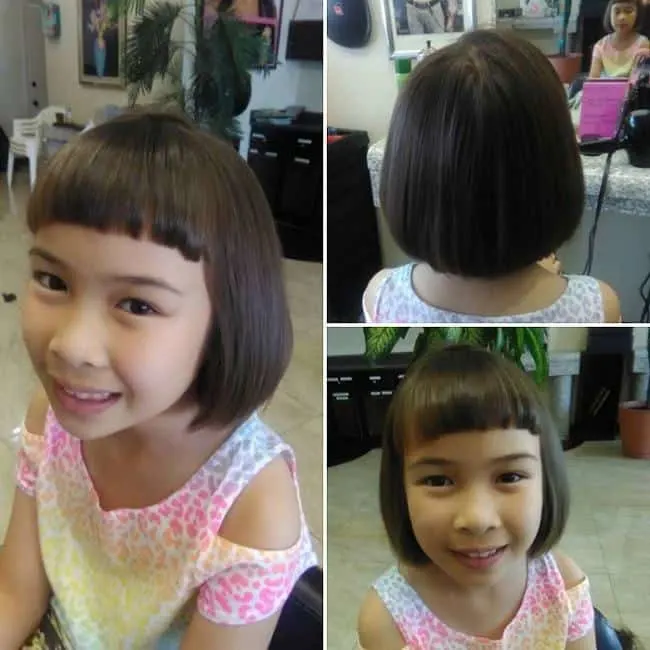 #38.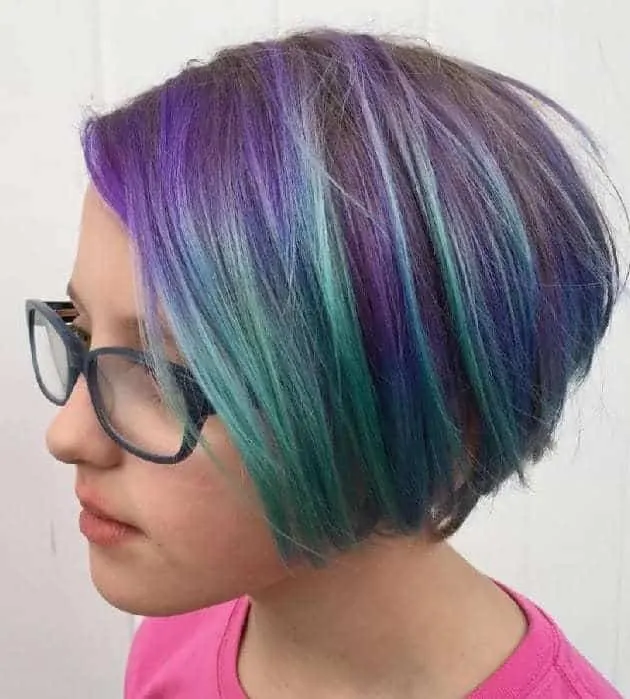 #39.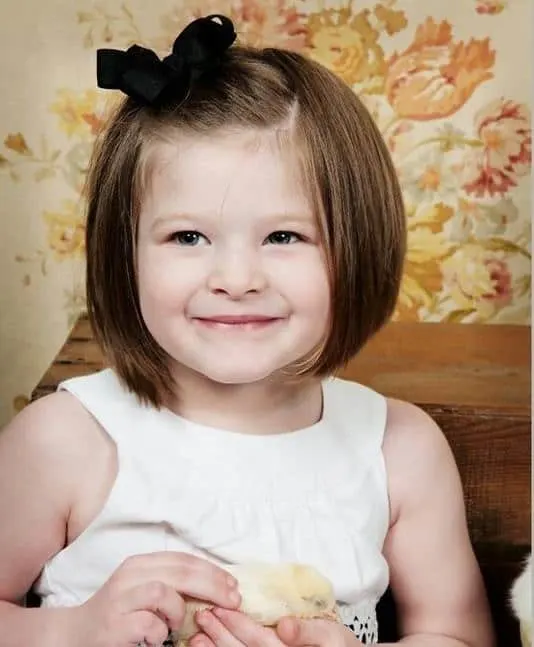 #40.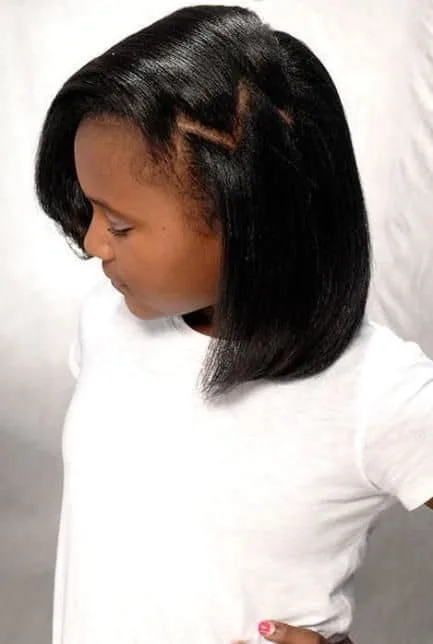 #41.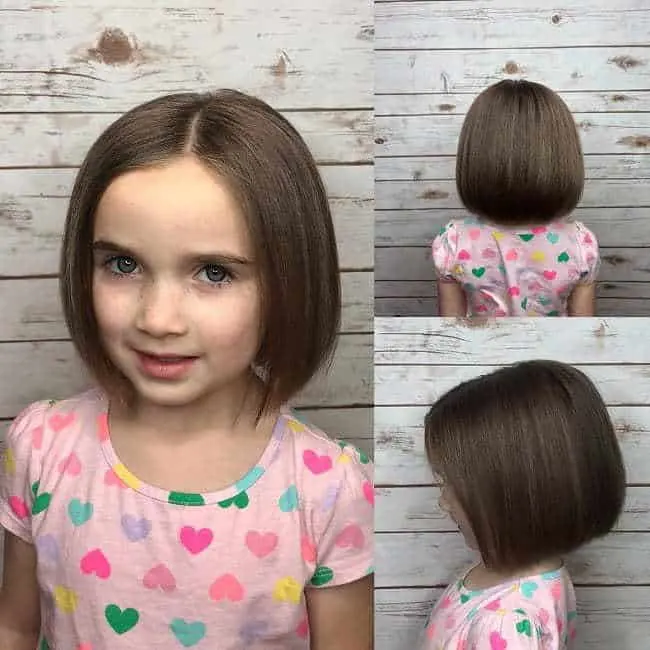 #42.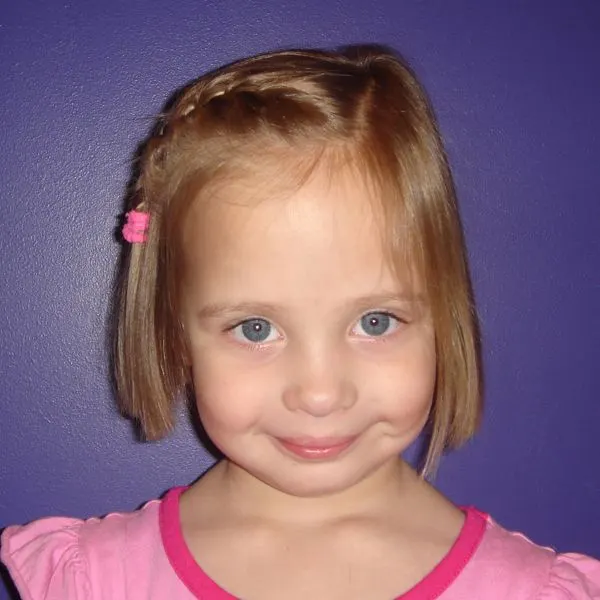 #43.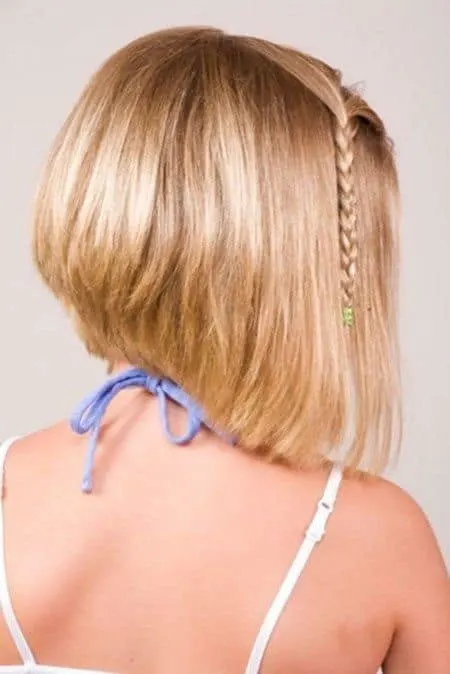 #44.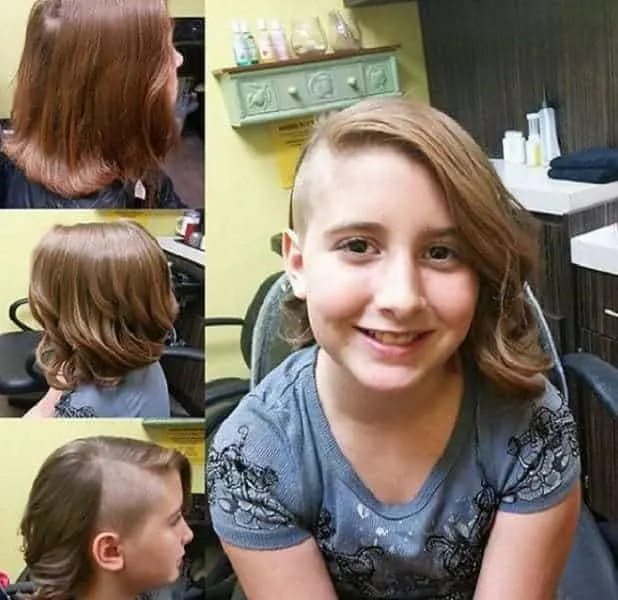 #45.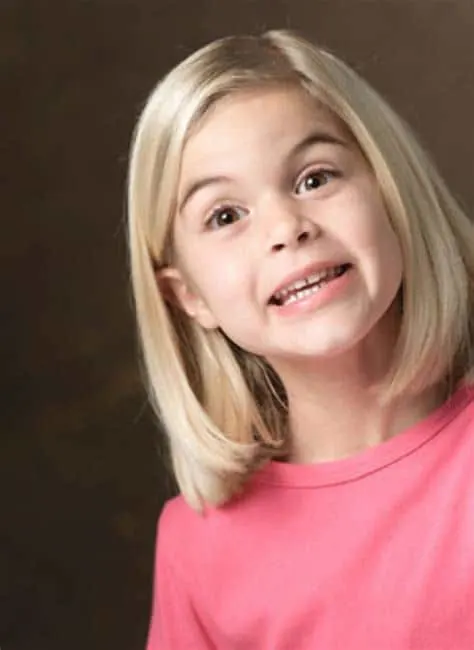 #46.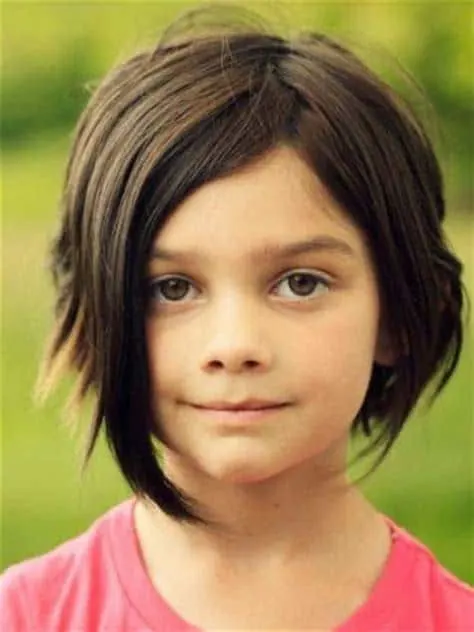 #47.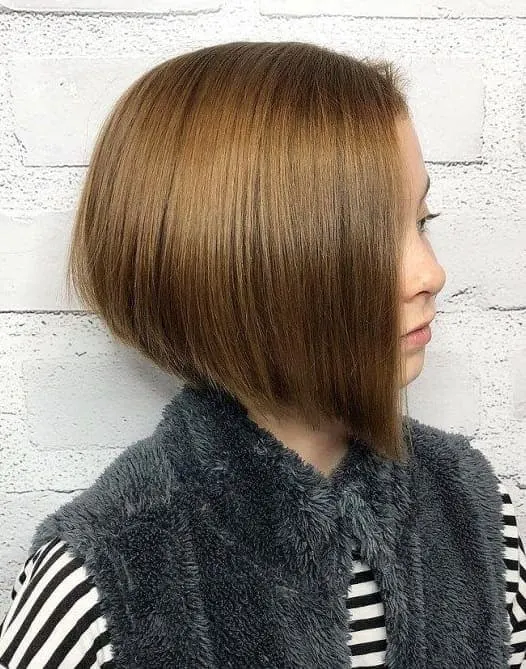 #48.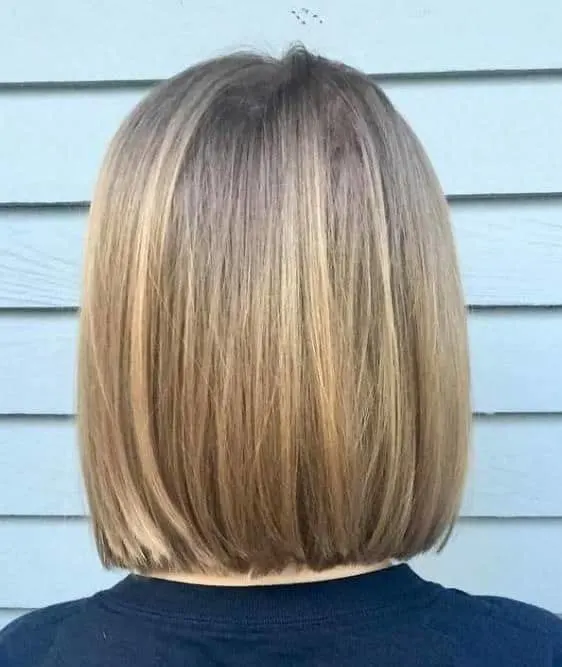 #49.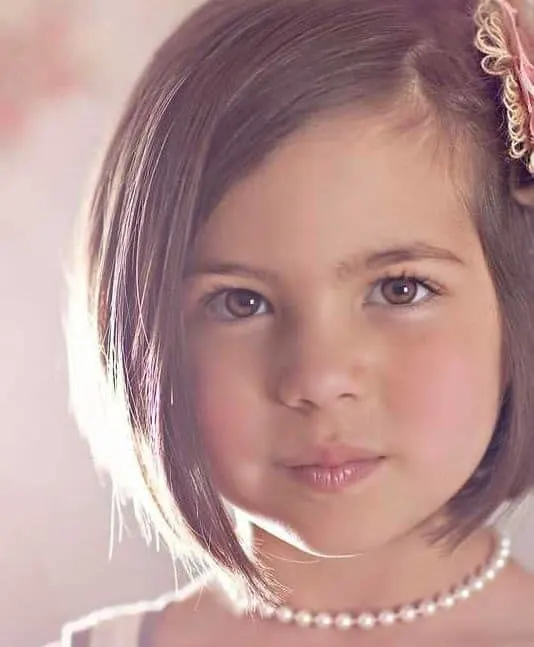 #50.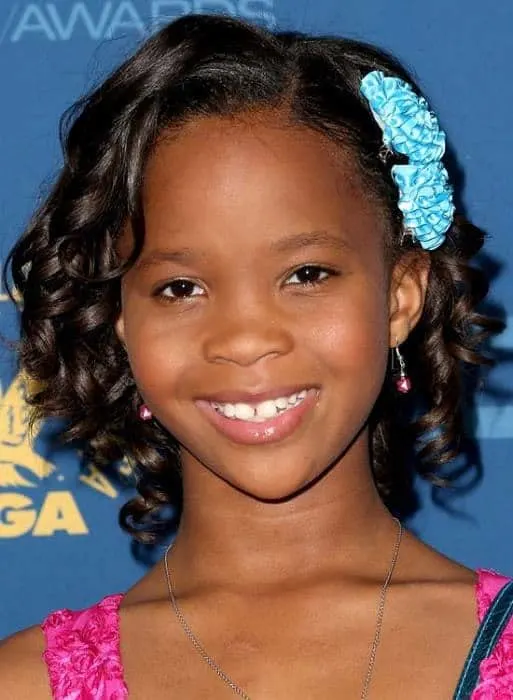 #51.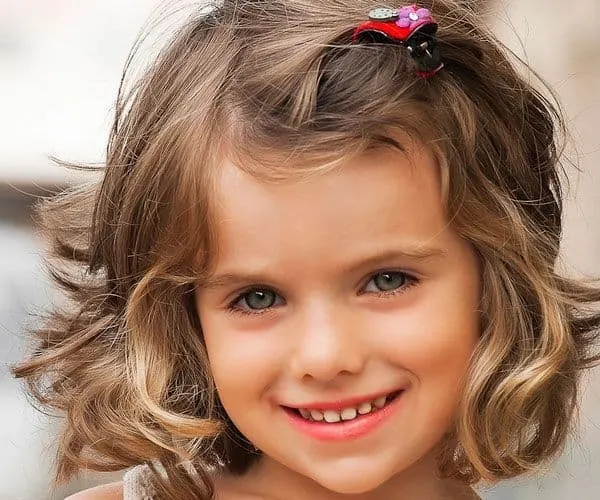 #52.
#53.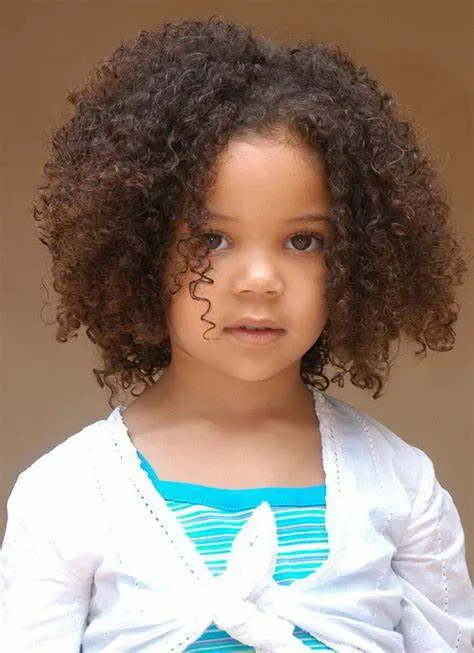 #54.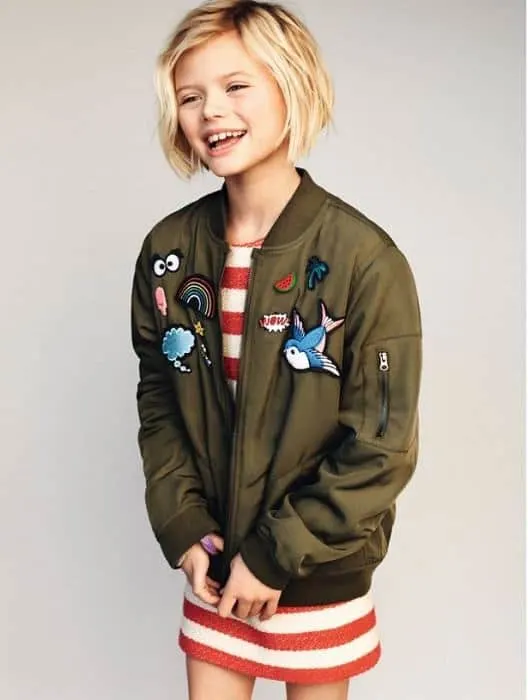 #55.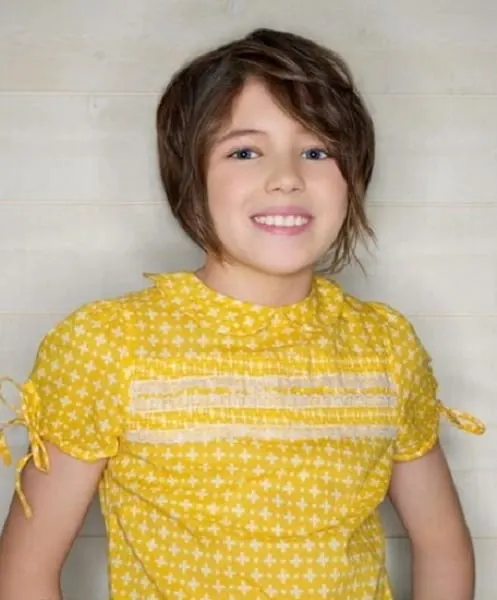 #56.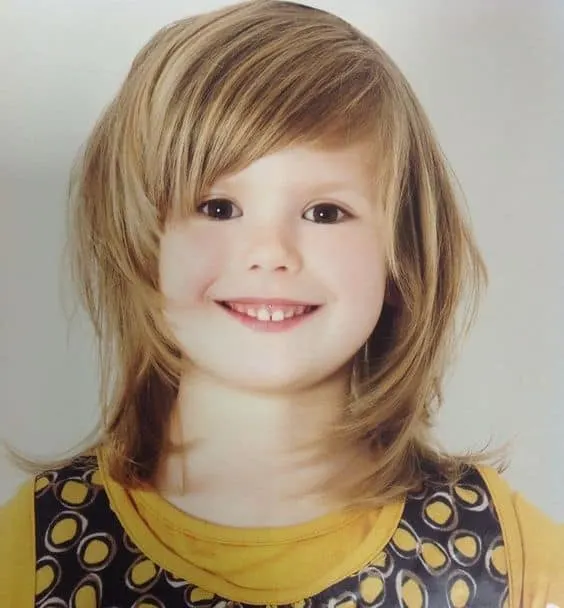 #57.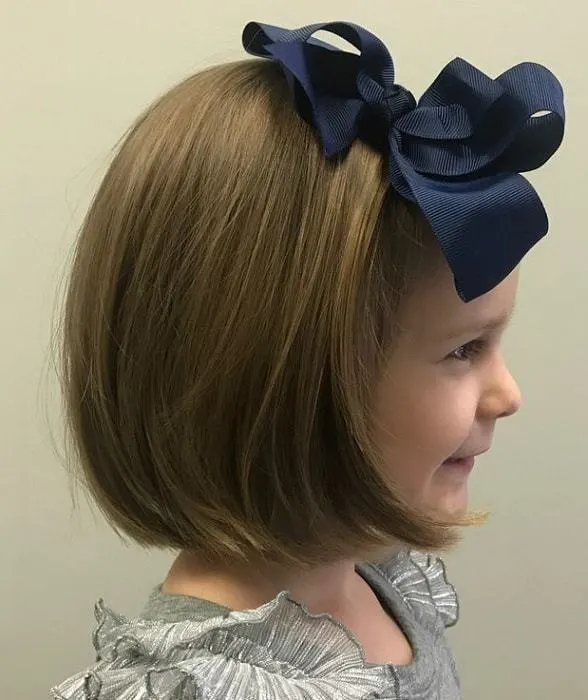 #58.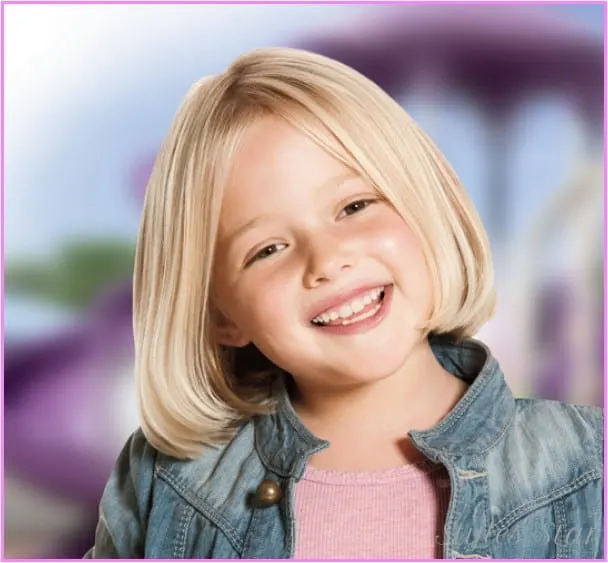 #59.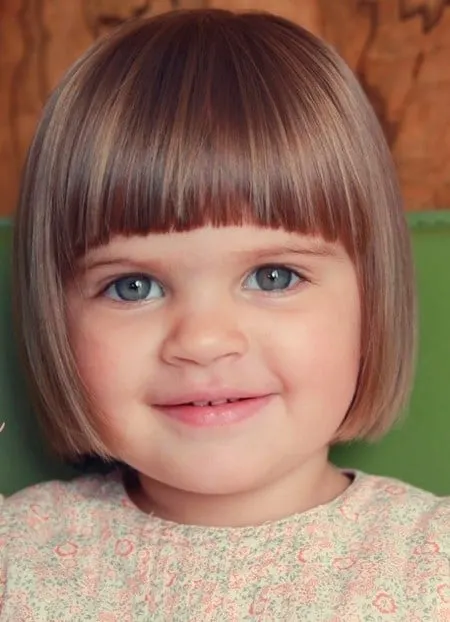 #60.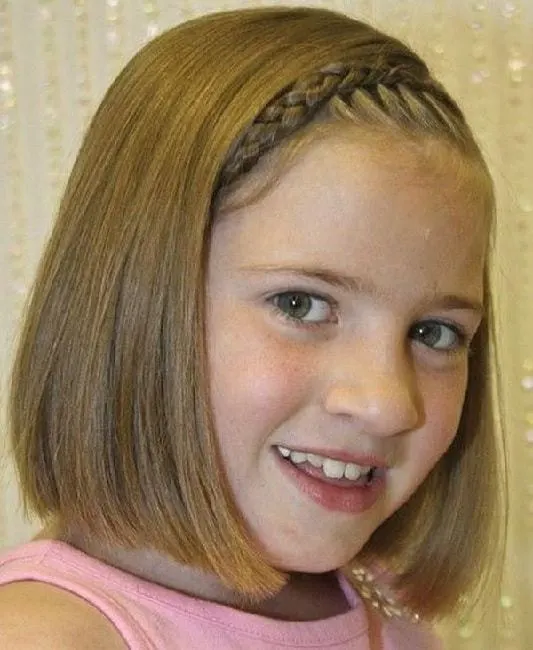 More articles you may love:
So, these are the best choices available to you in bob hairstyles for little girls. Making the correct decision is all it takes for your little girl to look exciting and cute in the new fresh look. Aren't they fabulous ways to style your little girl's hair with ease? Keep trying with different haircuts until you choose one that complements your angel's personality. Besides, don't ignore your girl's opinion as well!