In the 1950s hairstyles for men were mainly influenced by music and movie stars. Elvis Presley and James Dean produced a great number of greaser hairstyle fans. Such styles used a lot of hair cosmetics to create a slick wet look.
The DA (also now as Duck's Arse haircut) was made popular by a stylist Joe Carello, whose clients were mostly celebrities such as Elvis. This style was a variation of a greaser with an addition of a middle part in the back. The sides were styled to resemble the duck's wings.
While youngsters opted for popular DAs and greasers, older and more serious generation went for regular haircuts, such as side-parted and tapered sides and back. Crew cuts and Ivy leagues were also widely used hairstyles for men from the 1950s. Long hair was not considered neat.
Classic Hairstyles for Men from the 1950s
1950s men's hairstyles are quite popular nowadays. There are different names for them, but the basics and the classics are just the same. You can easily meet a greaser or a DA on your way to school or office. These haircuts still look fabulous and make the men, who wear them very stylish.
Take a look at some of the most popular hairstyles from the 1950s we have chosen for you. Perhaps you will find the one that touches your heart.
1. Side Part and Short Sides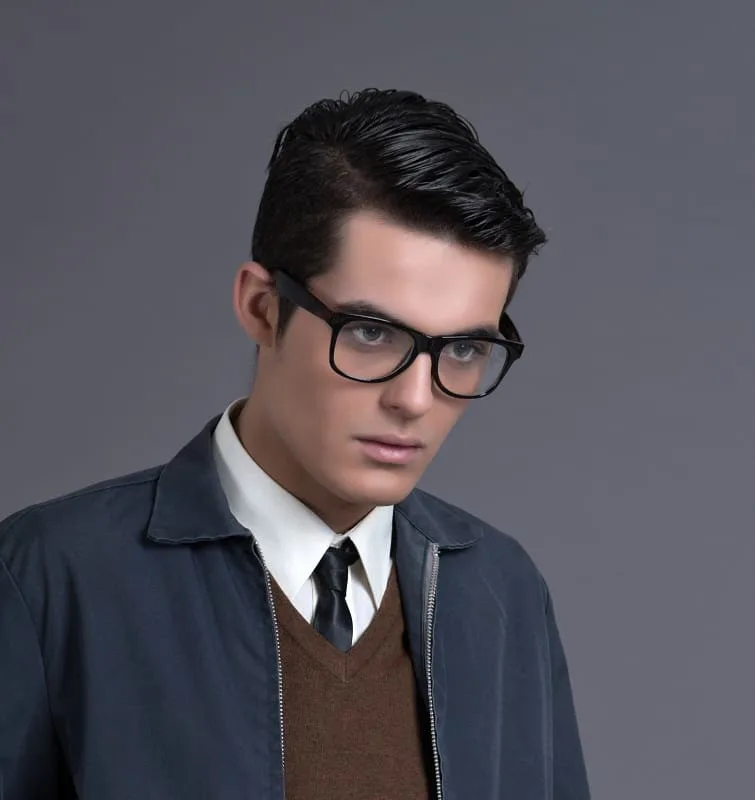 After trimming the sides super short to a high fade, comb in a side part and smooth the hair across the head.
2. Smooth with Wave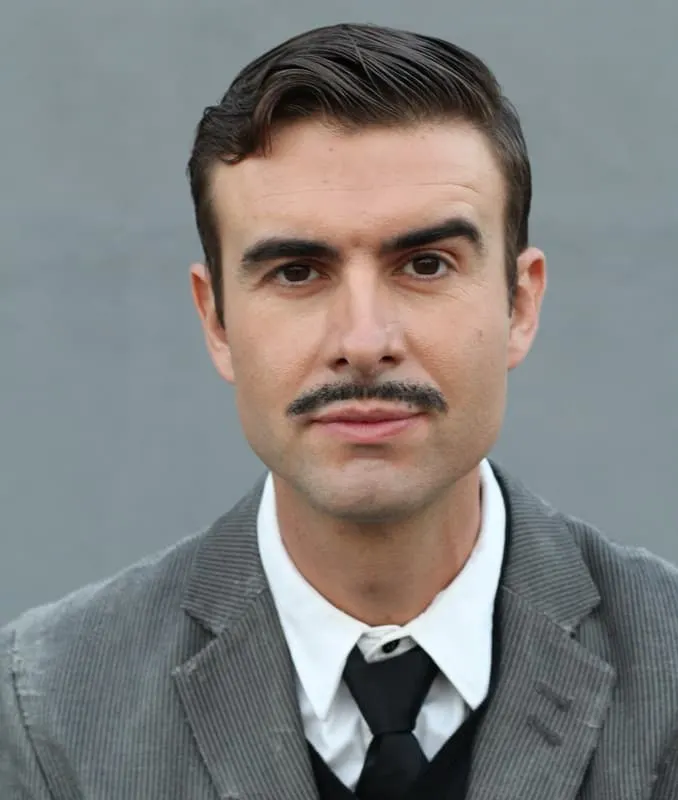 This look features smooth hair combed to one side and a small wave up front above the forehead.
3. Spiky Top and Fade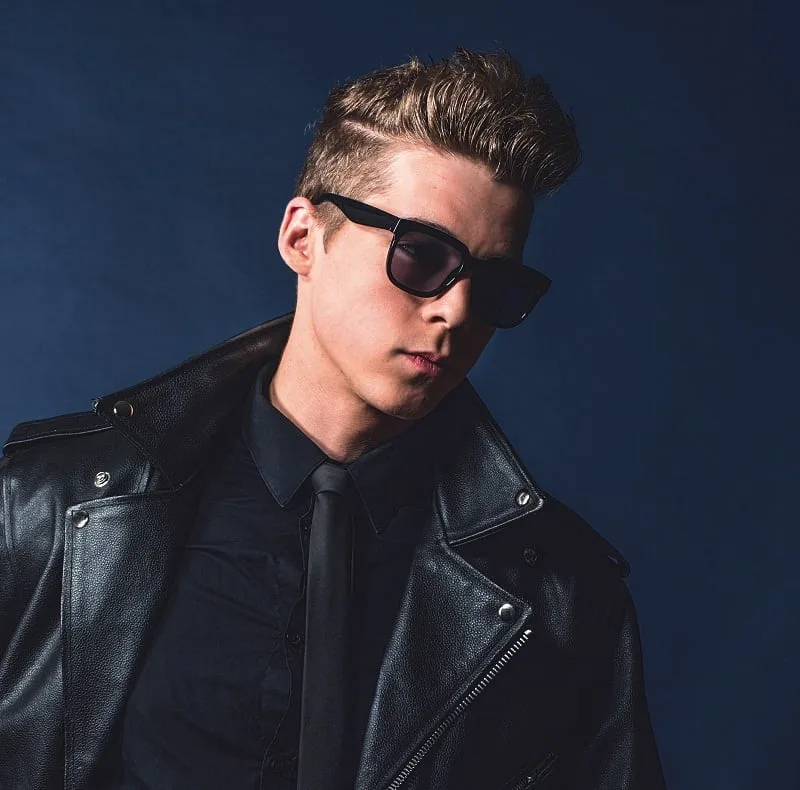 A medium fade and spiky texture for thick hair up top make this hairstyle an edgy choice.
4. Thin Hair Side Part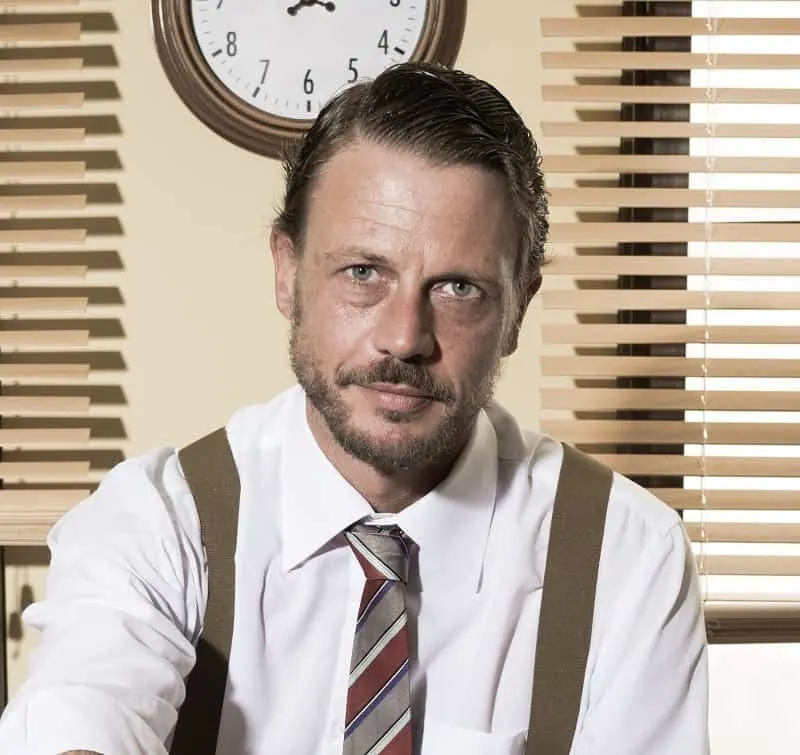 For this 1950s men's haircut, you can leave hair all one length or go shorter on sides with a long top. A side part above one eye is where you'll comb your hair smooth across the head.
5. 1950s Men's Black Hairstyle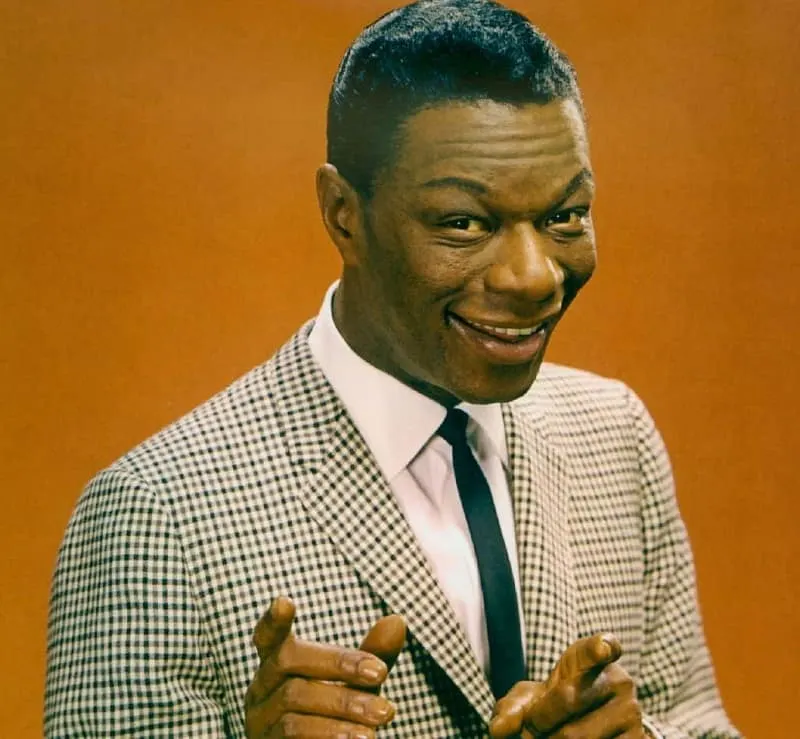 Black men can pull off the 1950s hairstyles as well with just a comb and some mousse. Comb the hair straight back for a smooth look.
6. Clean cut
This is what a 1950's man would call a clean cut hairstyle. This neat haircut is perfect for the office worker or a businessman. Some gel will make sure that there is no stray hair. This vintage hairstyle will make you look serious and focused.
7. Ivy league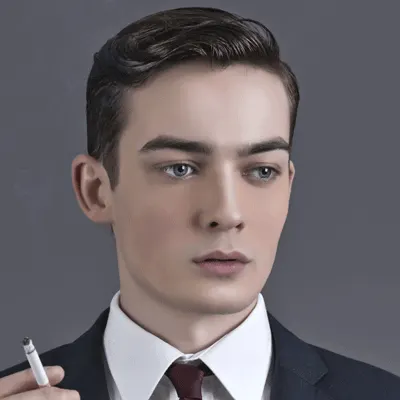 Ivy league cuts never go out of style. So, if you want to choose a sleek 50s hairstyle but don't want to stand out of the crowd too much, go for Ivy league. Make sure your hair is neat and the bangs are carefully styled.
8. Pompadour
Pompadours have been chic in the 1950s and are becoming more and more popular nowadays. Cut the sides short and grow the top part long enough to style into a pompadour. They come in all shapes and sizes, so you can even pick the one that won't take long to style.
9. Side part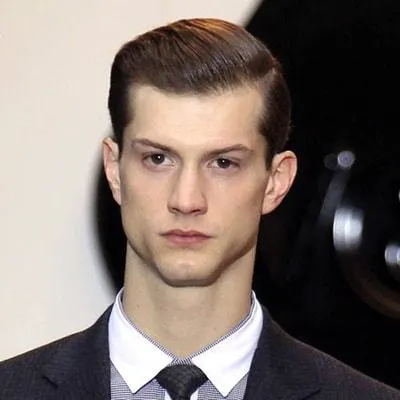 This retro haircut is totally all-purpose. It is usually worn by young men right out of college and ready to start on their way to the top of the career ladder. The hair is neatly styled into a side part and kept in place by a small amount of hair gel.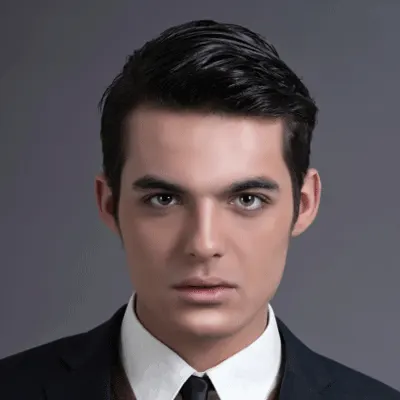 This is one of the hairstyles for men from the 1950s, which is somewhere in between the Ivy league and the greaser. A lot of gel is used to keep the hair in place, however, the lateral comb over gives this greaser a more intellectual appearance.
11. Greaser hairstyle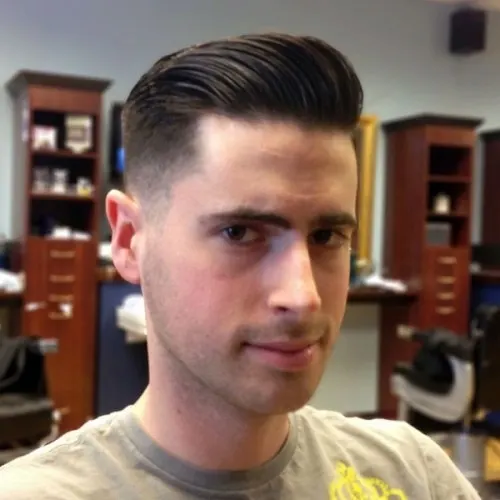 This is a 1950's greaser hairstyle turned more modern. The top of the hair is styled in a greased up way, while the sides are shaved to create a more standard modern undercut. A great hairstyle for someone who wants to make a statement.
12. Short and sleek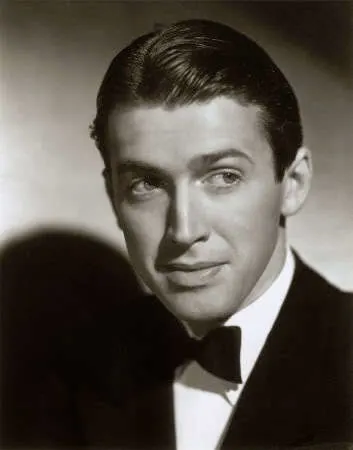 This 1950s hairstyle has been out of date for a while, but should really make a comeback. The hair is styled neatly to create a side part and is kept in place by hair gel. Great for going to a theater or a business lunch!
13. The King
For several decades there were men who wanted to look like the King. So, why not revive this great tradition. Elvis' greaser hairstyles and pompadours are the classics. They look great for any face or hair type.
Popular Men's Hairstyles from the 1940s
14. Thick and high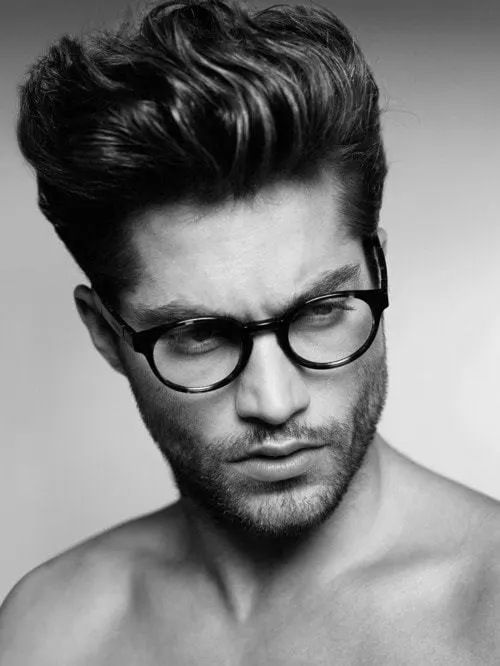 Men with thick hair can try this variation of the greaser hairstyle. The hair is grown long enough on top to create a natural high look. Only a little hair gel will be required to keep it intact. The sides are cut short.
15. Cowlicks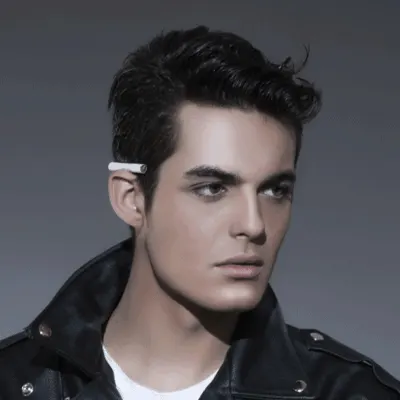 Still, think that cowlicks are outdated? Look at the photo. While long and obvious curls are a thing of the past, slight cowlicks give any 1950's hairstyle a special zest. Leave just enough long strands on top to create a curled up masterpiece.
You won't find highlights when browsing 50's hairstyles for men, however, this is no reason to overlook them. Comb overs and pompadours look fantastic with properly made highlights. Give them a try!
17. DA
DA or Duck's Arse might not sound too nice, but the look is really fantastic. The style is created by applying the gel to the back part of the hair. Then a comb is used to create a middle part. Afterward, the hair is brushed to make an appearance of a duck's wings. Very stylish!
18. Blonde Thick Haircut
19. Hard Part Slicked Back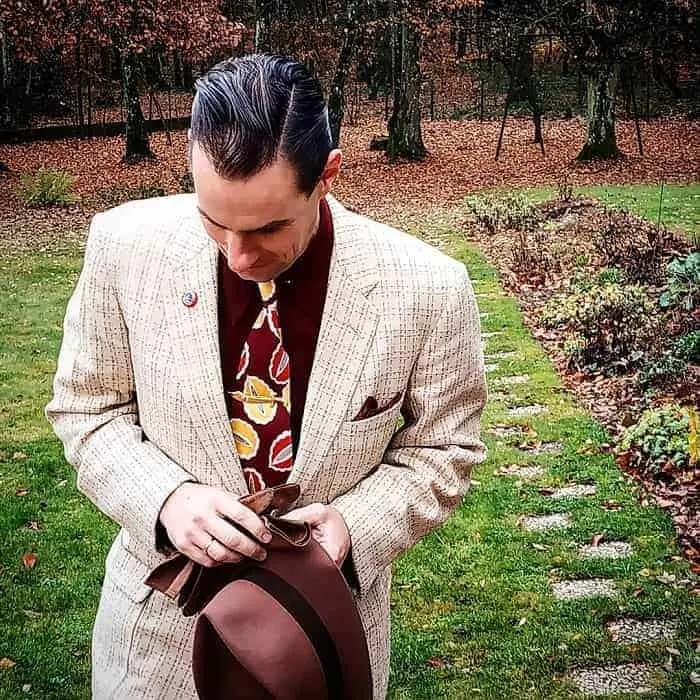 20. Curled Top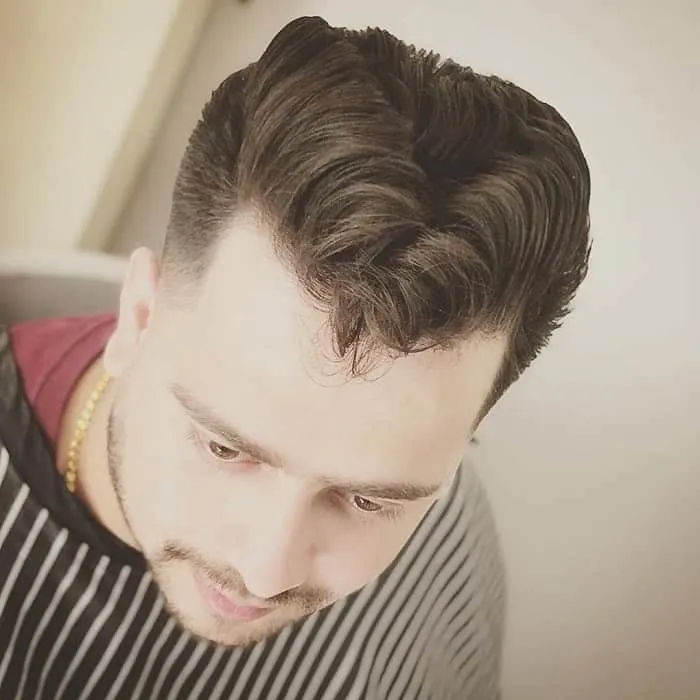 21. Parted Wavy Hair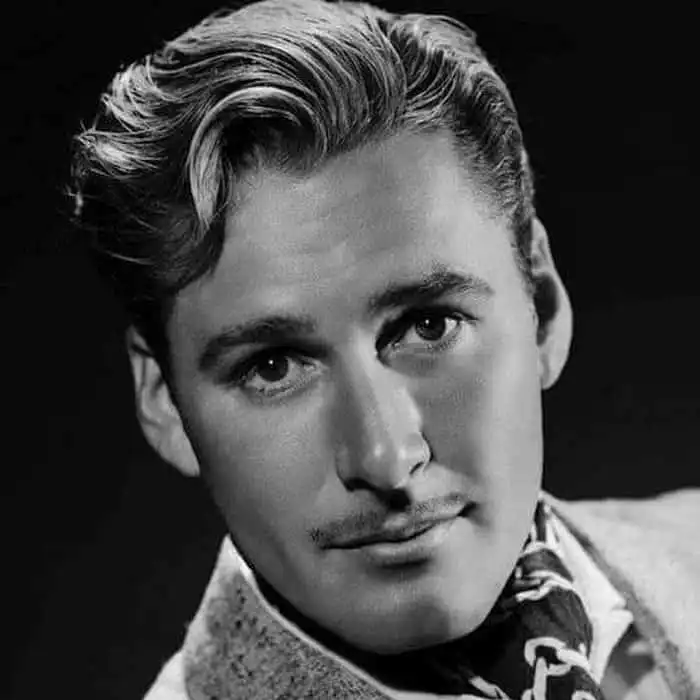 22. Quiff with Short Sides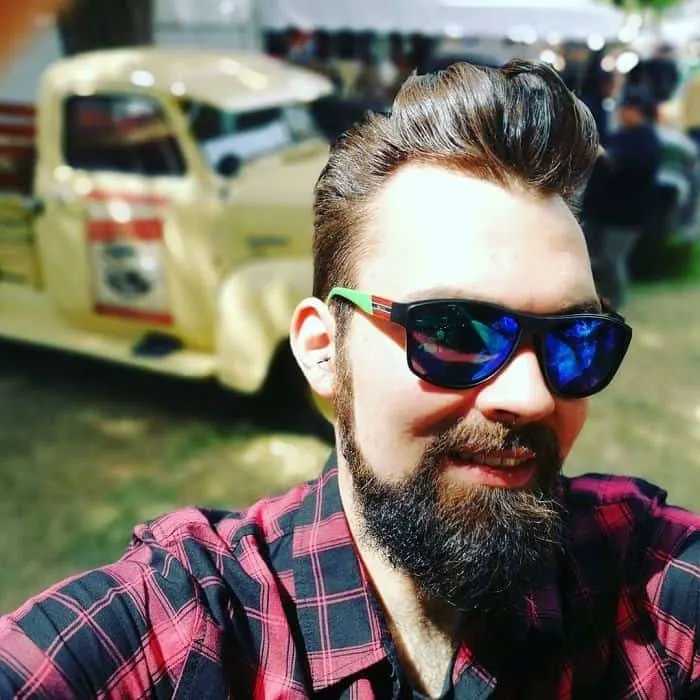 23. Thick Black Hair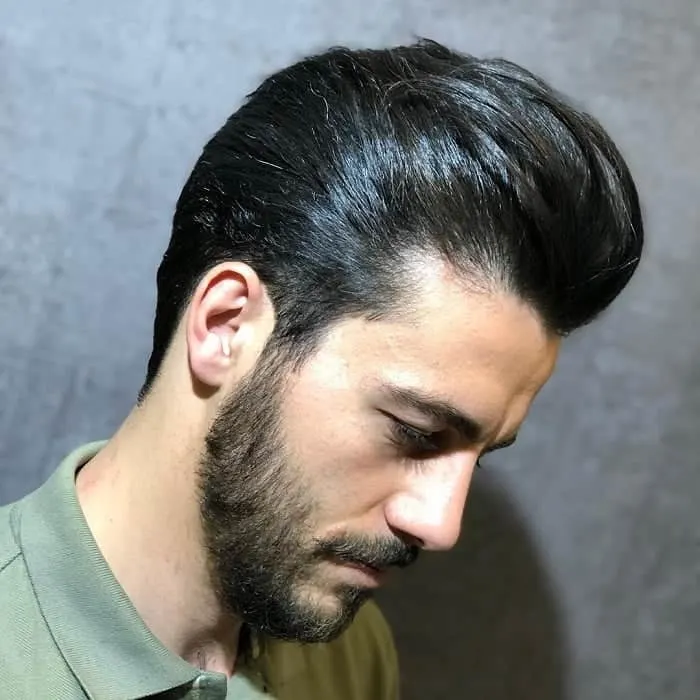 24. Smooth Hair for Older Men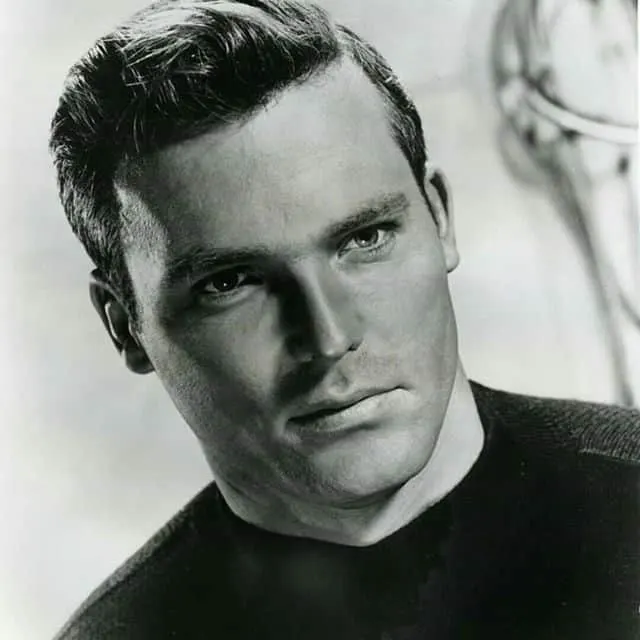 25. Hard Part and High Fade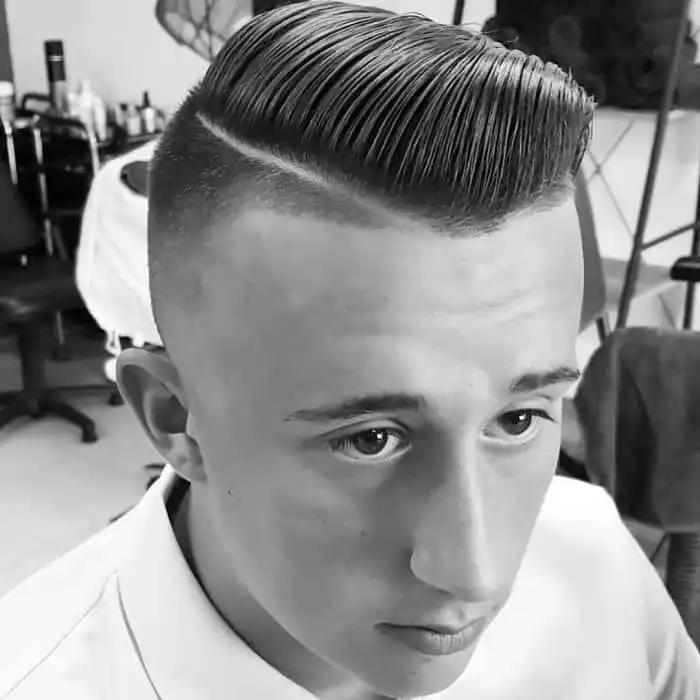 26. Side Part for Long Hair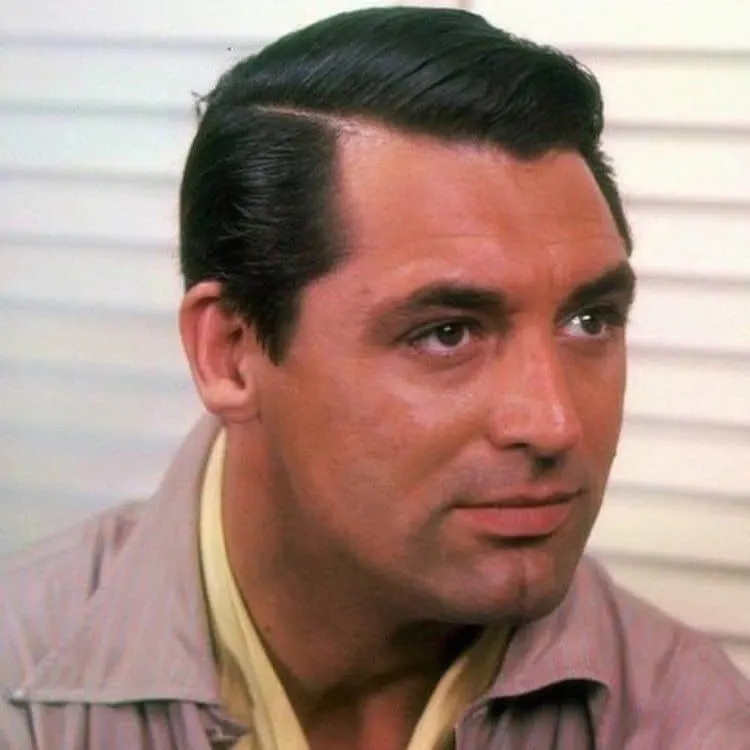 27. Off Center Part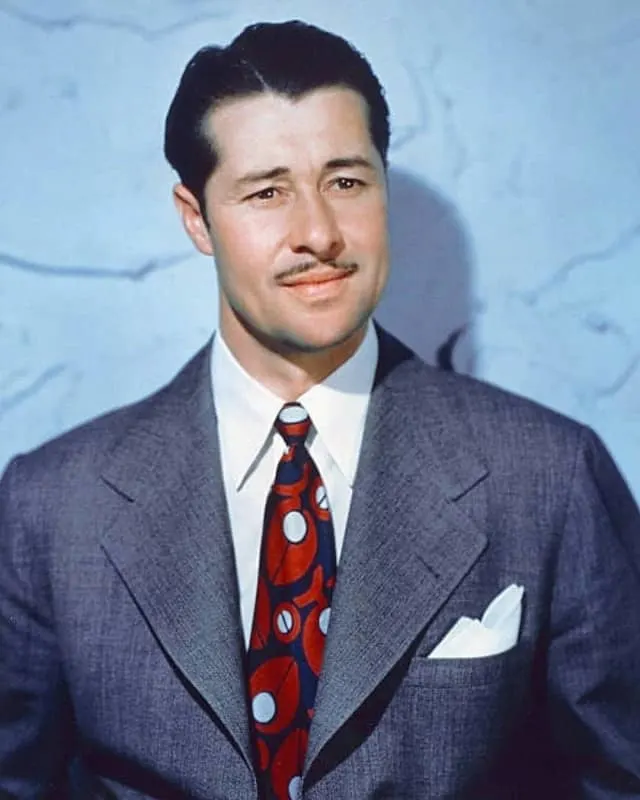 28. Shadow Fade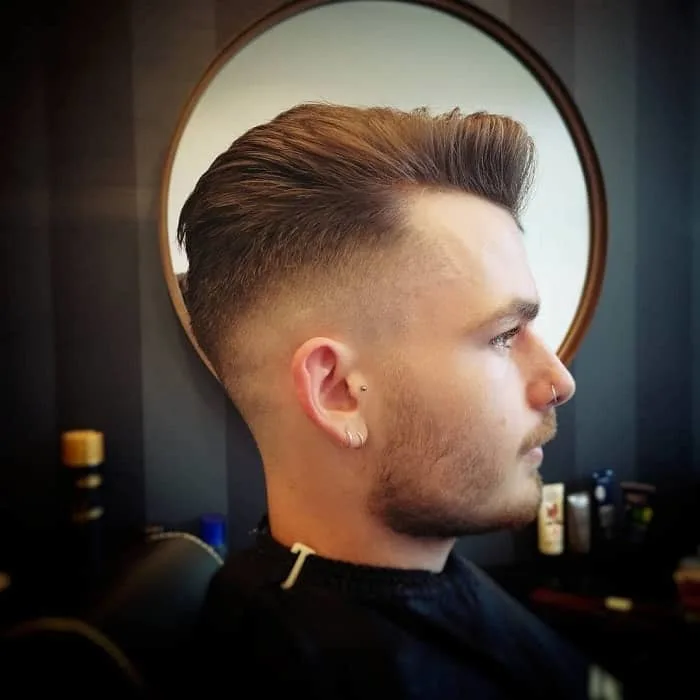 We hope you liked the retro hairstyles for men that we have chosen for you. Now it is easy to decide which one of them will suit you best. If you feel like you want to stand out of the crowd, opt for pompadours, cowlicks, and DAs. If not, then crew cuts, greaser variations and Ivy league are the way to go. Good luck!