If you have long and thick hair then, you are truly a blessed guy. There are plenty of options of men's long hairstyles for thick hair. It does not matter that you have short, medium or long hair; if they are thick then styling them is not so problematical.
You can wear your long hair with a variety of hairstyles like a pompadour, undercut, and ponytail .e.t.c. Here, we will explore the surprisingly exceptional haircuts for men with long thick hair, which you might have not seen before.
Best Men's Long Hairstyles for Thick Hair
Nowadays, men love to wear long hair and do various hairstyles to get a different look. Let's have a look at 23 best ideas of long hairstyles for men with thick hair that we've gathered here.
1.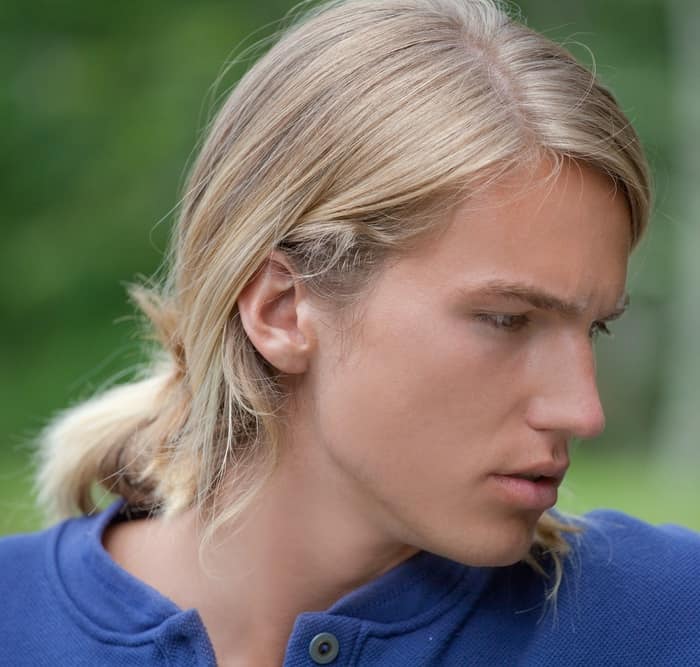 long thick straight hair for men
2.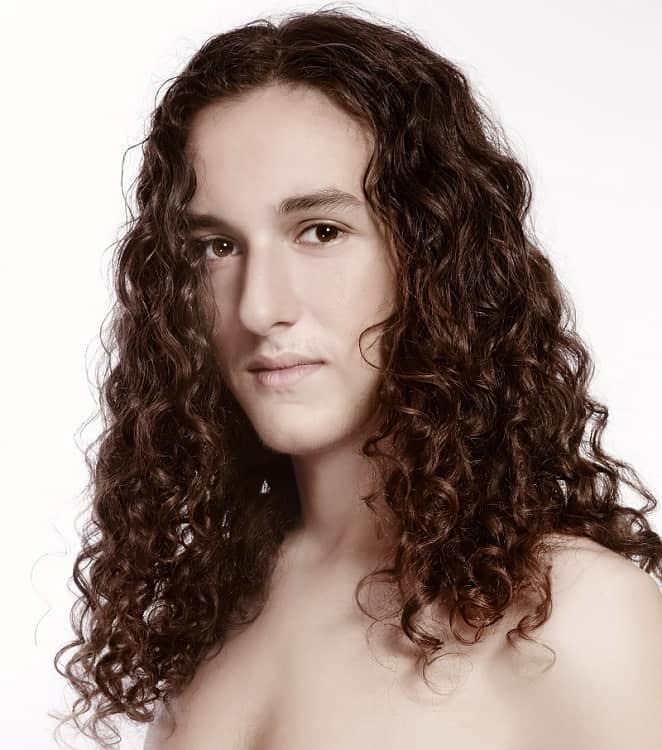 long thick curly hair for men
3.
4.
5.
6.
7.
8.
9.
10.
11.
12.
13.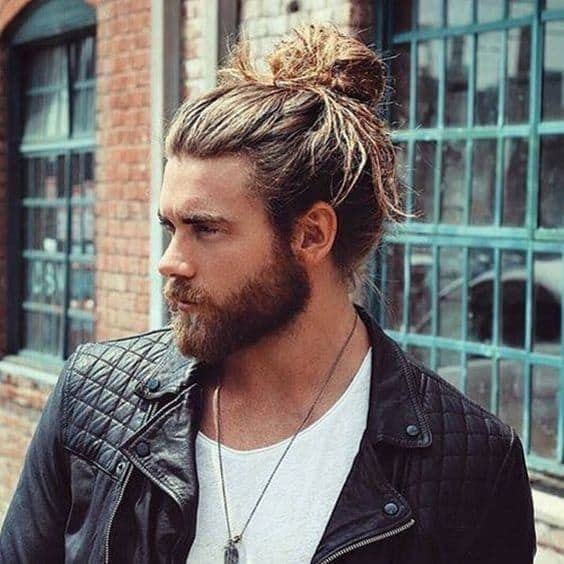 Man-bun comes in the category of classic long hairstyles. If you have long thick hair then, you can try this bun hairstyle. It can be worn on a casual outfit or on a proper coat suit in both avatars it gives an elegant look.
Do Girls Like Men With Long Hair More?
15. Half Up Long Hair
Half up hairstyle with thick long hair gives a very stylish look to men. When it is worn with the combination of beard, it enhances the overall grace of men personality.
16. Topknot with Long Thick Hair
If you have tried bun style and get bored with it and want a change in your look then, you can try this topknot hairstyle combination with long thick hair and beard. You will observe a remarkable change in your personality. You can also wear this topknot style with a shaved face. The choice is all yours.
17. Thick Long Hair Dreadlock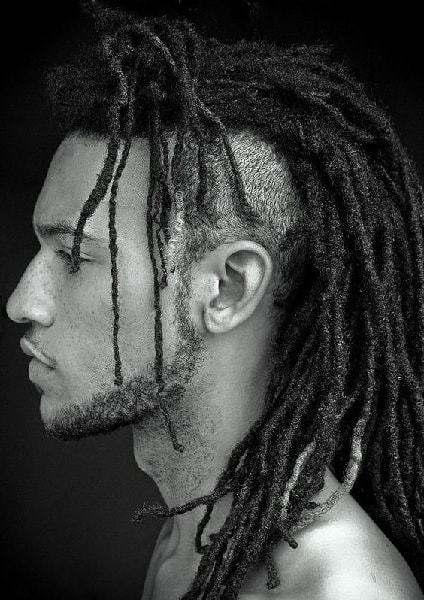 Whether you are an afro or live in a different region of the world, have long thick hair and love the dreadlocks too. This hairstyle is mainly for you. You can do enormous variations with this hairstyle if you have long thick hair. You can make braids of dreadlock, bun or a simple ponytail, whatever you want. Here, in the below image we have shown another marvelous idea, which is dreadlock Mohawk hairstyle with long hair.
18. Layered+ Opened Long Thick Hair
This style looks impressive on straight, silky long hair. We recommend you to go to a professional for perfect layers. If you have dry frizzy hair then needn't worry, you can apply a good quality hair product like pomade on your dry hair. After that, use a straightener at low temperature. You are done. This layered style looks excellent on opened hair.
19. Wavy Long Hair
This wavy long hairstyle with thick hair gives a little messy but a charming appearance to men.
20. Double Bun with Side Braids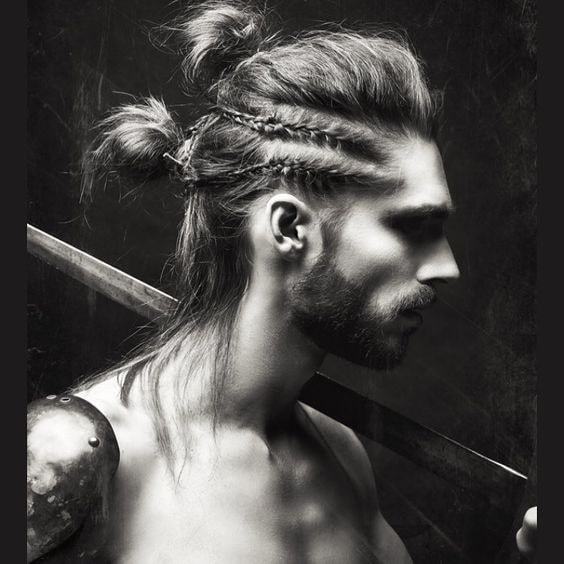 It is a unique hairstyle for men with long thick hair. Double bun with braids on one side enhances the masculine factor of men's personality. Top hairs give an extra voluminous look to hair.
You can also try this elegant look of Brad Pitt style with long thick hair. In this hairstyle, you can blond your hair for a stylish look. The front long hairs are swept on one side and the rest hair give a glossy look. French beard enhances the masculinity. Kindly have a look at the image.
22. Braid+ Half up Long Hair
If you want to add a stylish look to the simple half up then, you can make single braids on each side of the head. This style with long hair can be worn on any casual or formal outfit. Half up and braid look extremely good together, as shown in the image.
23. Pompadour, Cornrows, and Ponytail
Pompadour hairstyle is itself a trendy hairstyle. When this hairstyle is worn by men on their long thick hair with the combination of a ponytail and multiple cornrows on sides as well as on the lower back of the head, it adds an extra charming effect on their appearance. You can also blond your hair to look stylish among the crowd.