Every mixed boy needs to consider what haircuts will make them look and feel their best. The right haircut will not only showcase the texture and color of their hair, but also help to show off their features, making them feel great at school when playing, and when out with friends.
Choosing the best hairstyle for a mixed boy is important, as a great cut and style will make them feel confident and comfortable. Unfortunately, there are a lot of hairstyles that aren't a great option, especially for biracial hair texture.
Latest Mixed Boys Hairstyles
Have a look at our compilation of the best haircut and style ideas that mixed boys and guys can try without any hesitation.
1. Cropped Top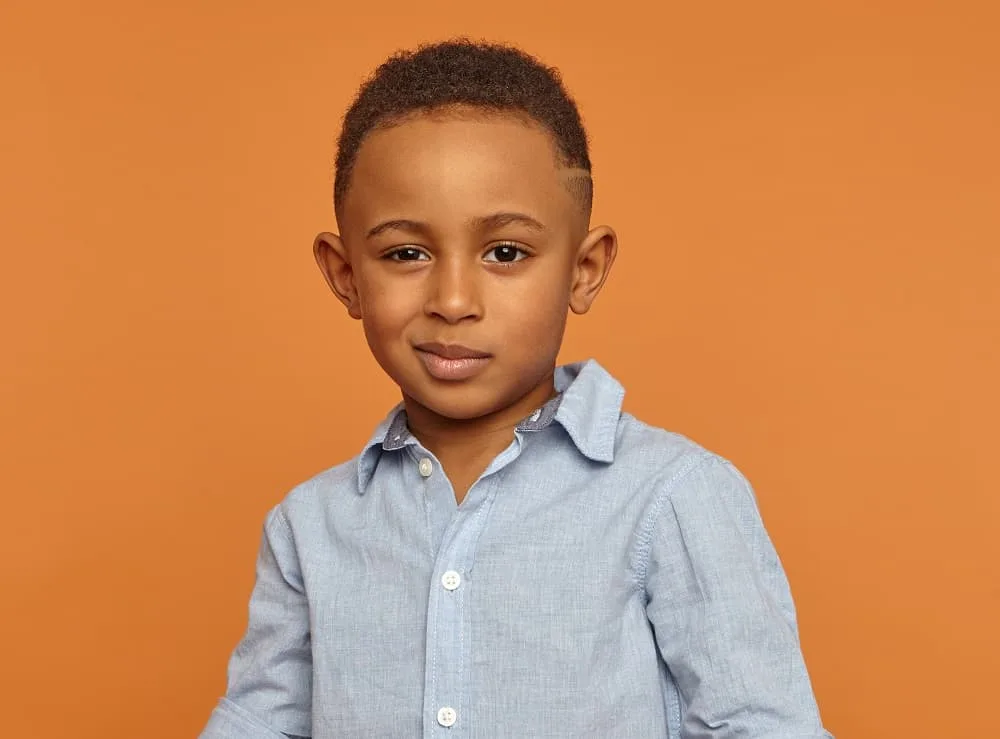 Keep attention towards the curly top with this simple hairstyle. Get a fade along the sides with a neatly shaved slit on one side. The top is kept a bit longer. Add a neat line up to further define the look or keep it natural.
2. Curly Mullet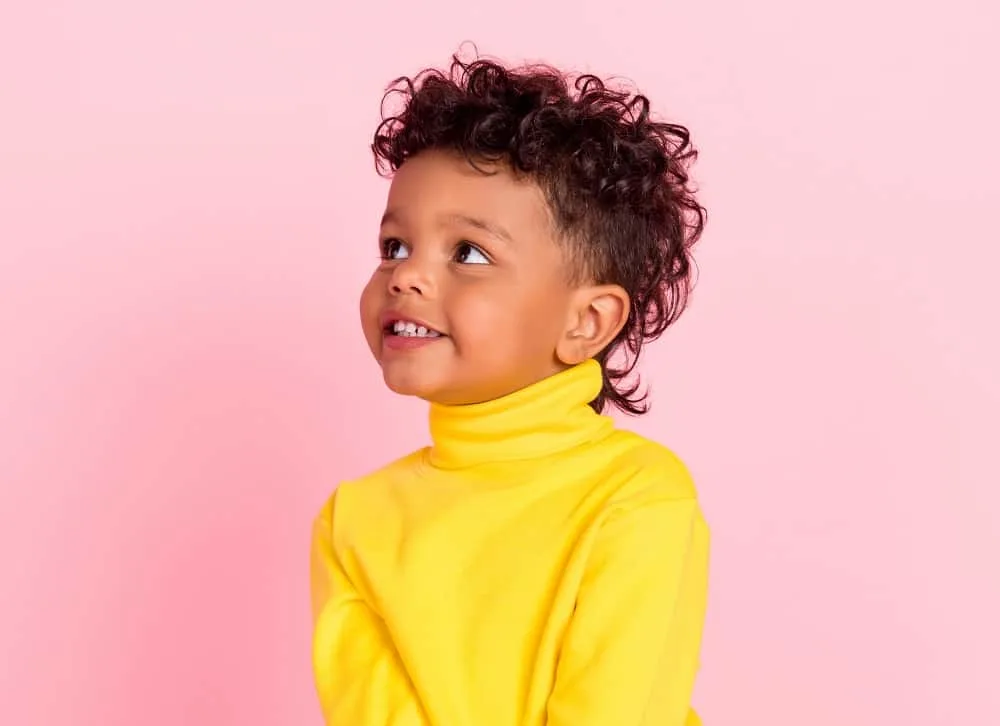 Although a mullet haircut is a rebellious style, it looks cute on mixed boys. Grow out the curls a few inches and get a mullet cut with a clean undercut along the sides. The more disheveled the curls are, the better this hairstyle looks.
3. Spiral Curls with Undercut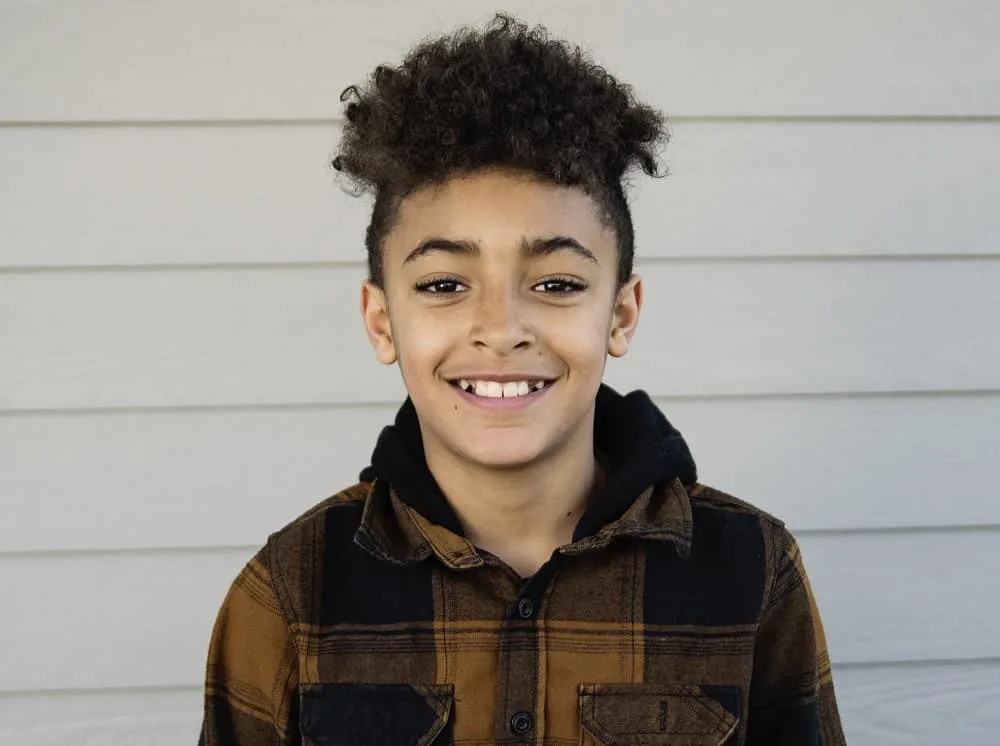 Some boys like to keep their hair long. Flaunt your spiral curls by keeping the top long. The sides are trimmed short for a neat look. You can also try a skin fade with this style instead of an undercut.
4. Box Braids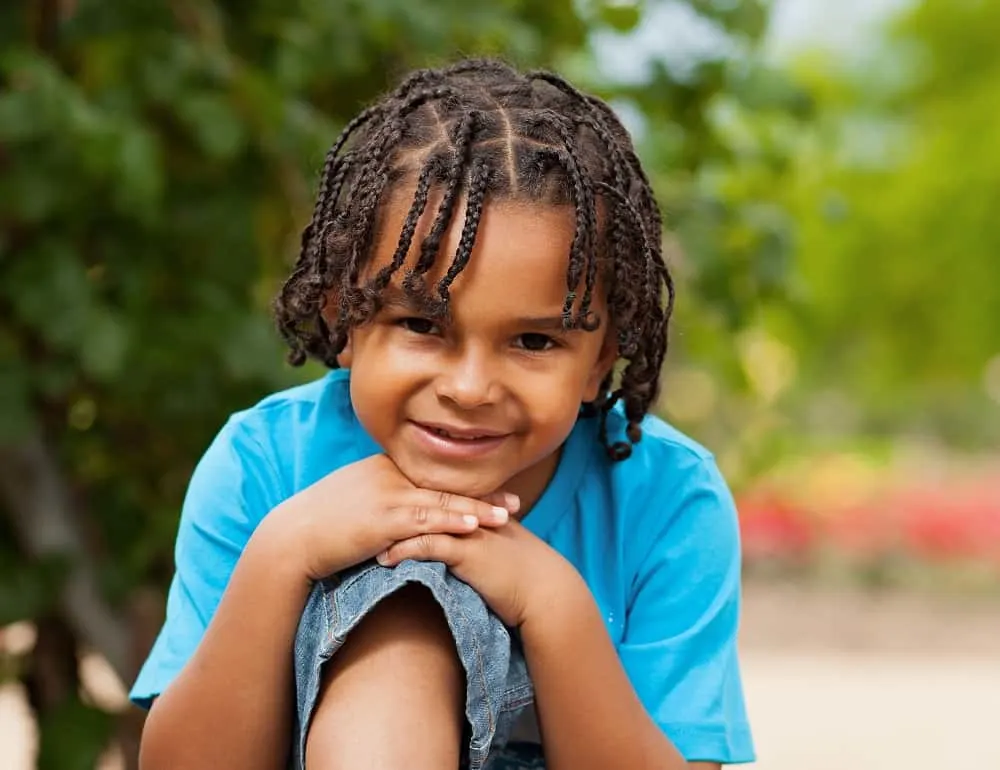 Box braids are timeless and always look fun on a mixed boy's face. This style does not have a very hard and fast rule. Just divide the hair into sections and braid it down to equal lengths. This chic hairstyle requires a bit of care along the way.
5. Free and Wild
Leave your beautiful long curls loose rather than tying them. Grow the spiral curls to shoulder-length. Define them by adding subtle layers and blonde highlights. The front strands are cut short to fall on the forehead and accentuate the face.
6. Kinky Haircut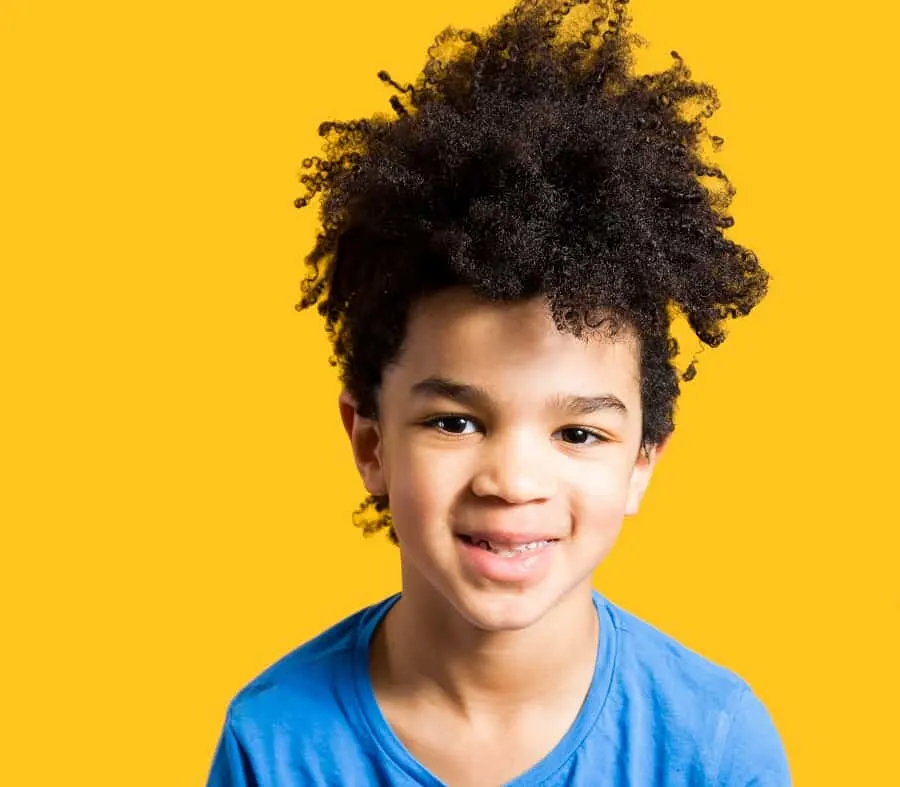 This hairstyle is best to manage tight coils that are common in mixed boys. The sides are cut short while the top is kept long enough to fall over the sides. The long curls can be allowed to hang loose or can be tied up in a ponytail instead.
7. Afro Ringlets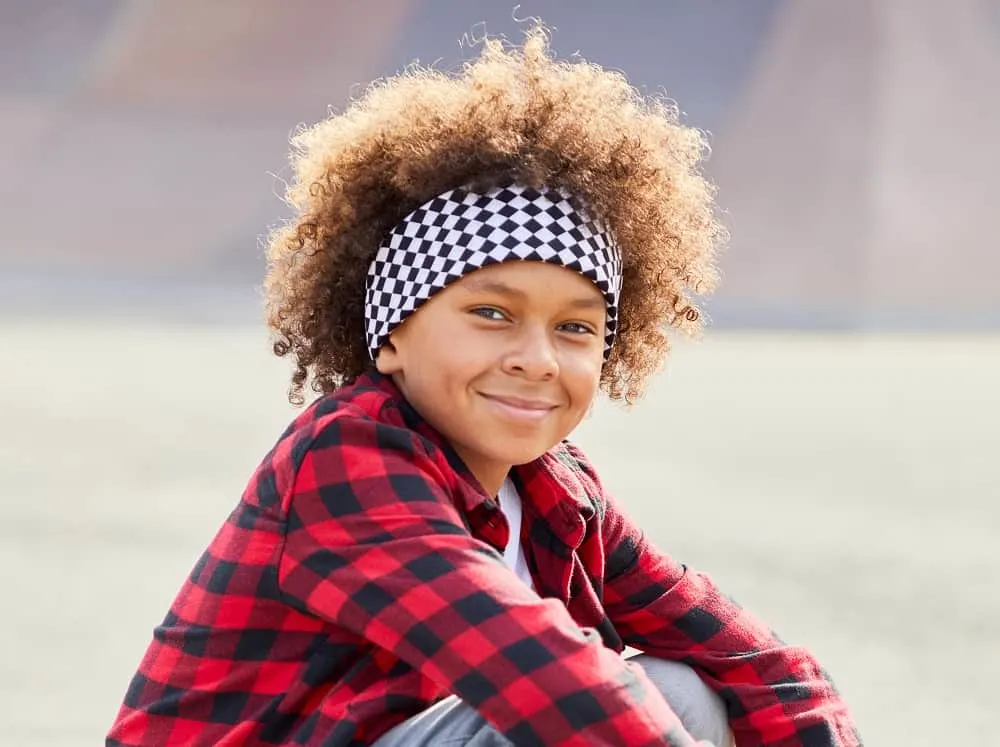 Ask the hairstylist to add layers to your curly hair to get this afro hairstyle. The layered strands frame the face all along. This style shows an easy way to style an afro with a headband and keep the hair out of the face.
8. Curly Mess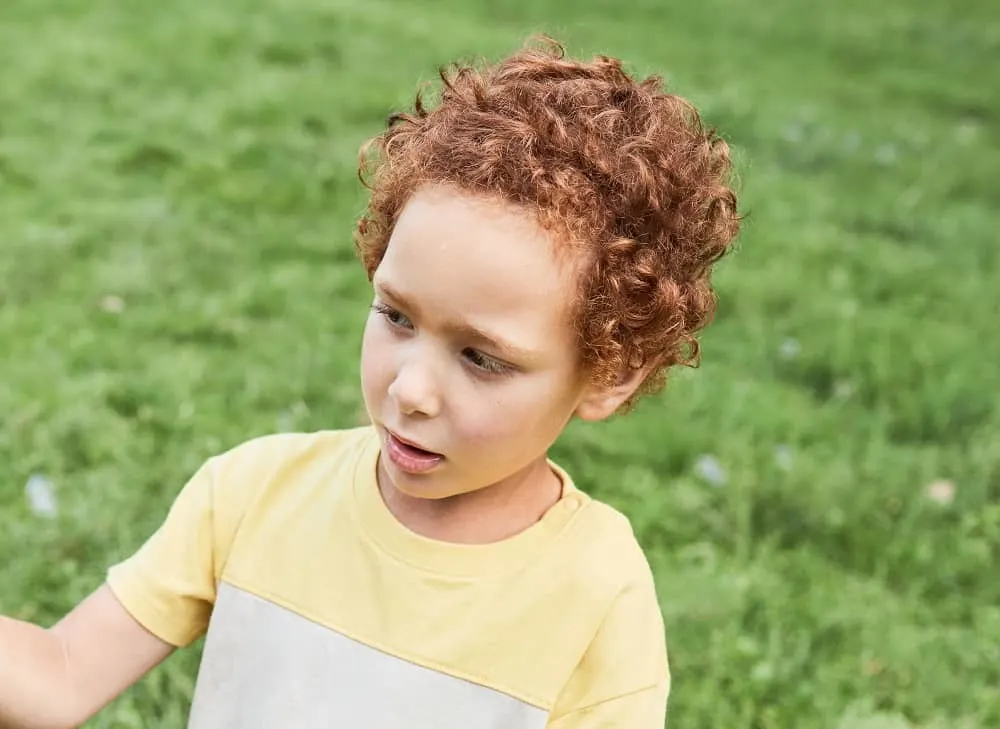 To get this curly mess look, get the strands cut to the same length all over the head. This hairstyle is effortless to maintain and a finger brush is enough to keep it in shape.
9. Tousled Look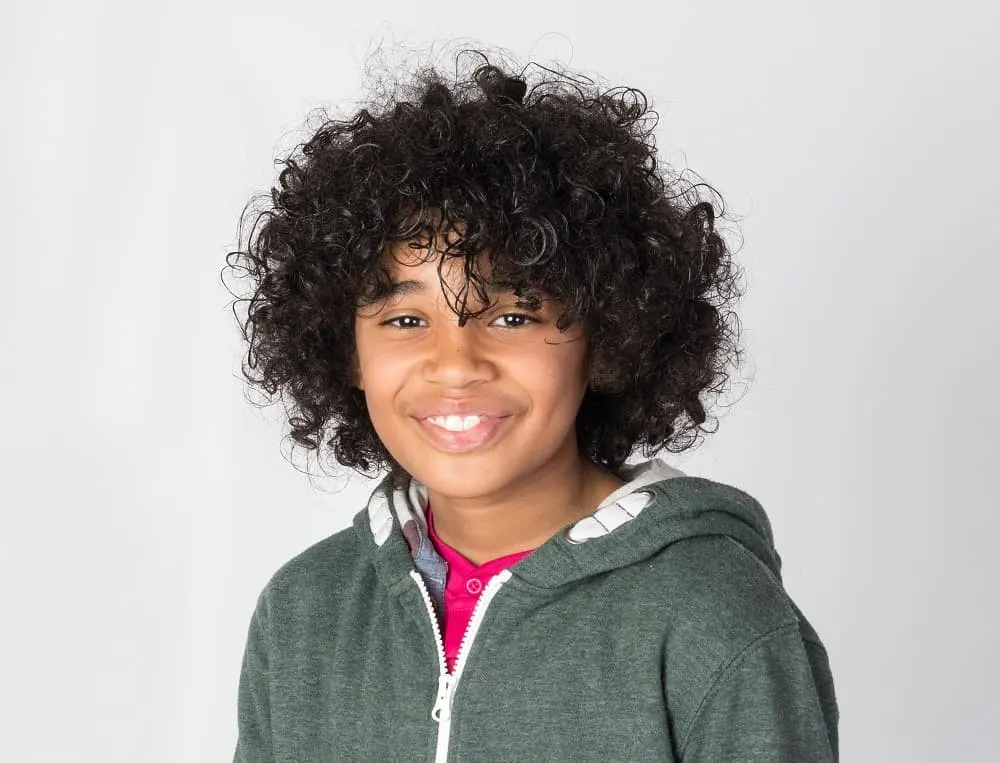 Don't chop off your messy curls; instead, allow them to bounce freely with this hairstyle. Get a layered haircut to accentuate your face shape. The strands falling over the forehead add a cute and fresh look to the innocent face.
10. Highlighted Tips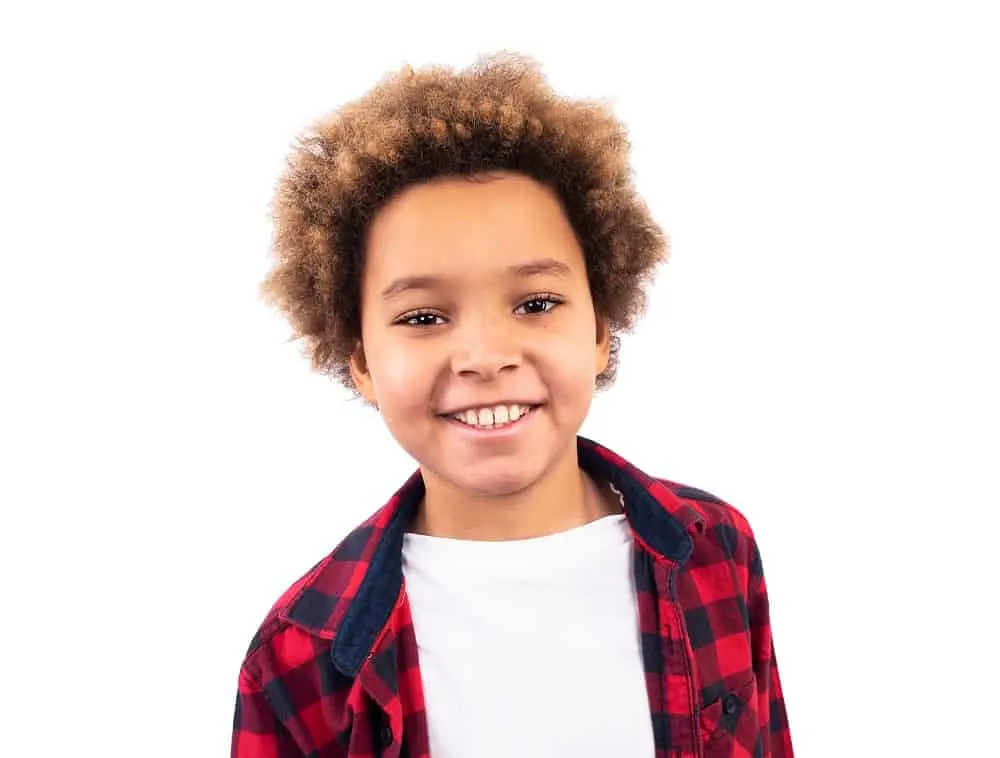 Young mixed boys can rock a highlighted hairstyle too. Get a short-length afro haircut and add highlights to the curly tips only for a two-toned look. You just need a hand-tousle and you are ready to start the day.
Mixed boys who want long hair, but want to inject their own personality into the style will need to consider highlights.
Highlights are a great way to give the hair even more depth and movement, which is why this is such a popular option.
Adding highlights is fun and easy and they don't have to be placed on specific areas, giving boys a lot of leeway.
12. Naturally Curly and Loose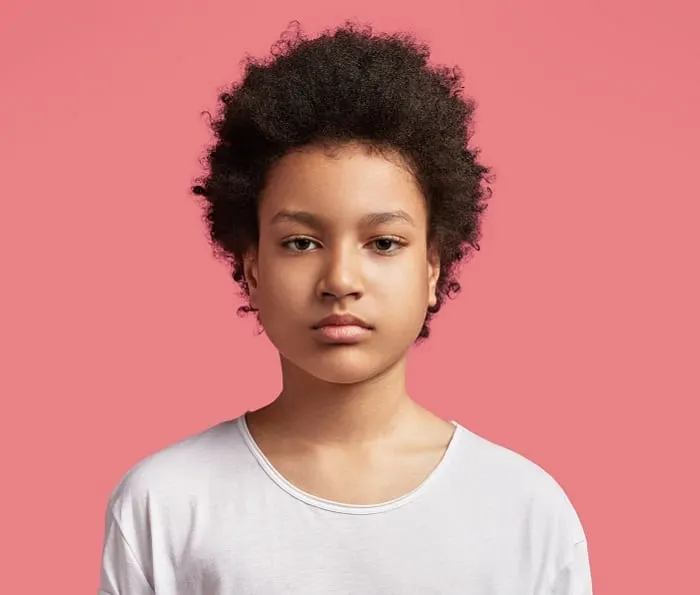 One of the great things about this hairstyle for boys with curly hair is that it doesn't take a lot of effort to look great.
The dreamy curls are practically effortless, and since they are allowed to hang loose and flow around the head, they give the boy a halo of great curls.
Allowing the hair to be natural means that the biracial boy can play without worrying about how he looks.
13. Close Cropped Curls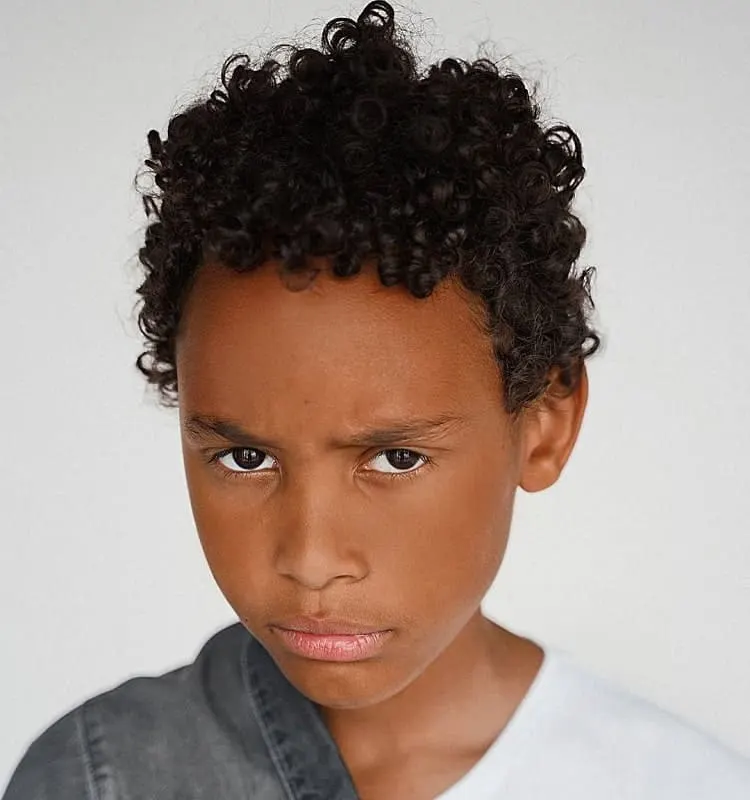 One of the most popular mixed haircuts for boys who don't want to spend a lot of time worrying about their hair is to crop the curls close to the head.
This look is fresh and easy to take care of. Since the curls are cut shorter, there is very little risk of them getting in the way or being frustrating for a boy to handle on his own.
A high and tight with shorter trimmed sides is another great option for biracial boys who want shorter hair. This is a no-nonsense look that is refreshing thanks to how neat it is.
It's a great option for teen boys who need shorter hair for school and who want to keep their hair out of the way when playing.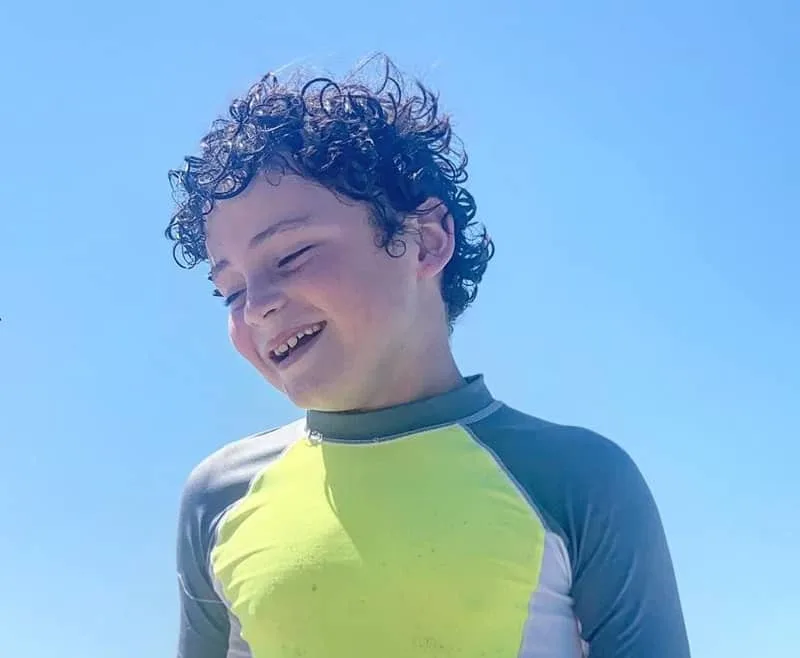 Adding a little product to curls will help to perfectly define them and ensure that a boy's hair looks its best. This is very easy to do, even if the curls are a bit longer.
By defining the curls and giving them a little movement and structure, boys can guarantee that their hair will help them to stand out in a crowd.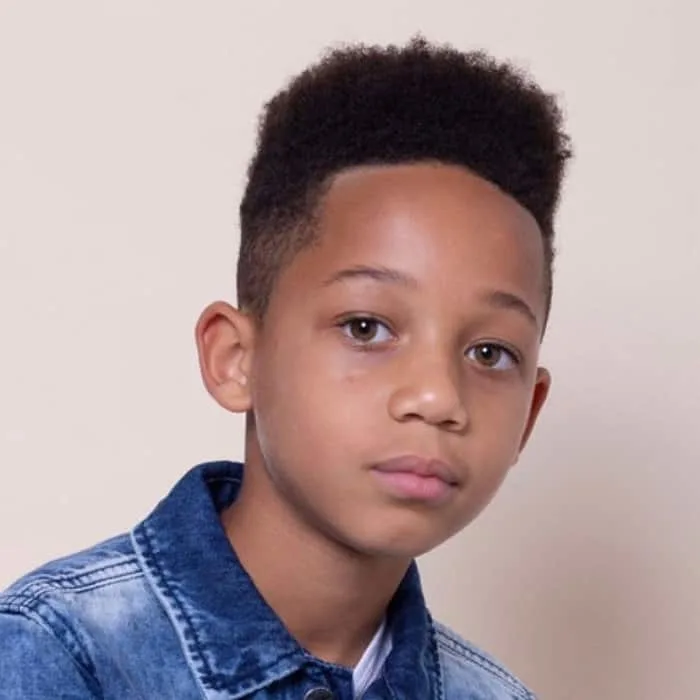 Softer curls on the top of the head with shorter sides is a great option. Unlike other mixed guy haircuts that are really difficult to take care of, this cut is easy to manage.
It's a perfect curly hairstyle for mixed boys who have to have a certain style for school or simply want to keep their curls under control so that they are not in the way during the day.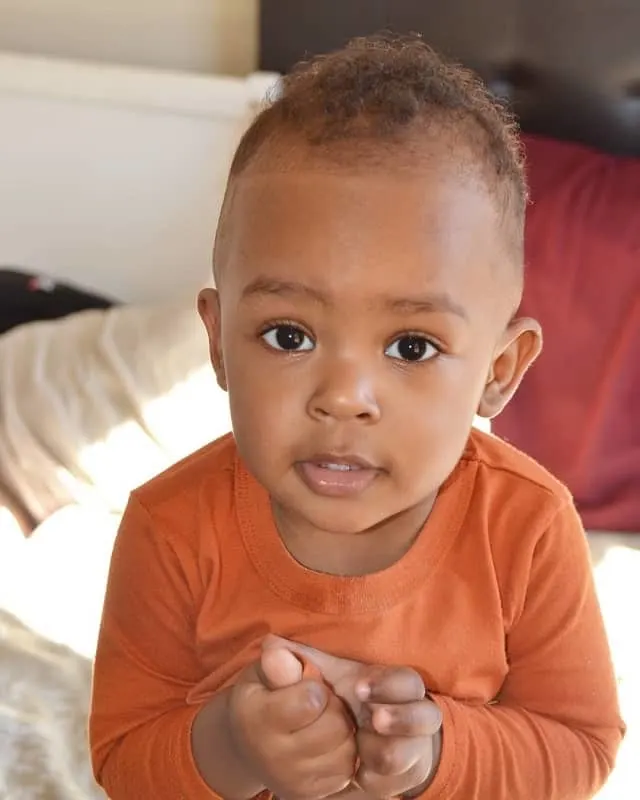 Baby boys can benefit from shorter sides and a few longer curls on the top of the head.
This is a very sweet look and helps to hide the appearance of shorter and finer hair, which is great for any boy who doesn't have a lot of hair yet.
It's an easy look to take care of and doesn't require any styling, which is great for a tired mom.
18. Soft and Curly All Over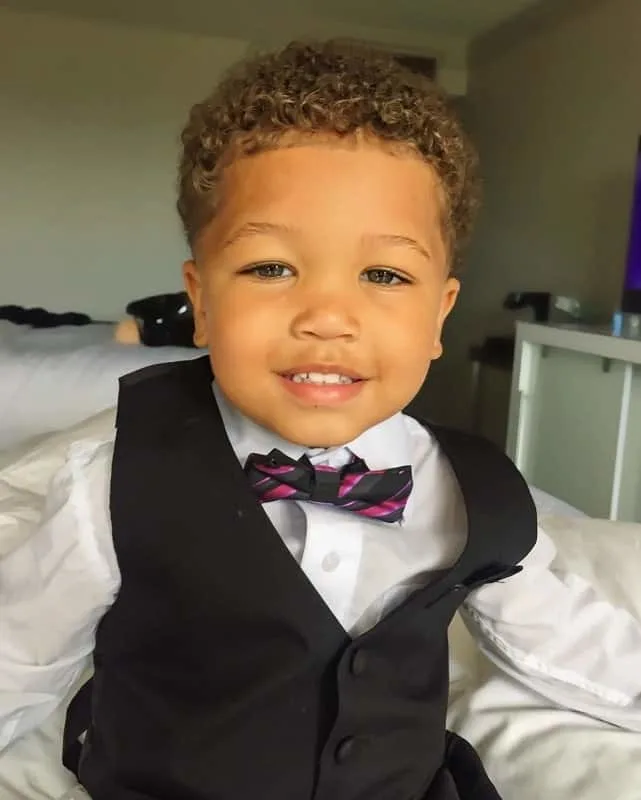 Soft curls that are all cut to the same length look great on this mixed little boy. One of the reasons why this is such a popular cut is because it's easy to trim up and easy to style. This little boys haircut looks prepared for church, a playdate, or even to be at a wedding, as it is chic and trendy.
Any of these mixed boy haircuts are a great option for young ones. They're fun, fresh, easy to take care of, and sure to highlight any boy's great features. Choosing the perfect haircut is a lot of fun and is a great way for any boy to express his personality.