Many men don't like dealing with their hair. Most of them prefer to get up in the morning and go about their business. High and Tight fade haircuts can save a lot of time in such cases! Unfortunately, some of them have no idea about how to make a stylish and very low maintenance haircut.
Some men opt for getting buzzes and military cuts, which might look good on some occasions, but don't add much style. Others spend too much time on their hair in the morning and hate their haircut for it. There are also men, who don't bother dealing with the hair and go around with messy looks, which are far from being fashionable.
These men have a great way out. All they need to do is check out high and tight haircuts. These cuts are perfect for men of any age and style. They will suit almost any face shape and just about any hair type.
Popular High and Tight Haircuts
High and tight haircuts are fast and easy to make. They require almost no maintenance and always look neat and fashionable. A man with a high and tight cut will always look stylish. So, there is no reason to avoid getting such an amazing hairstyle.
We have prepared a list of 50 different high and tight fades for men. Just take a look at how amazing they are. Simple, yet intricate and modern hairstyles will make any man happy that he went for it.
1. High and Tight Buzz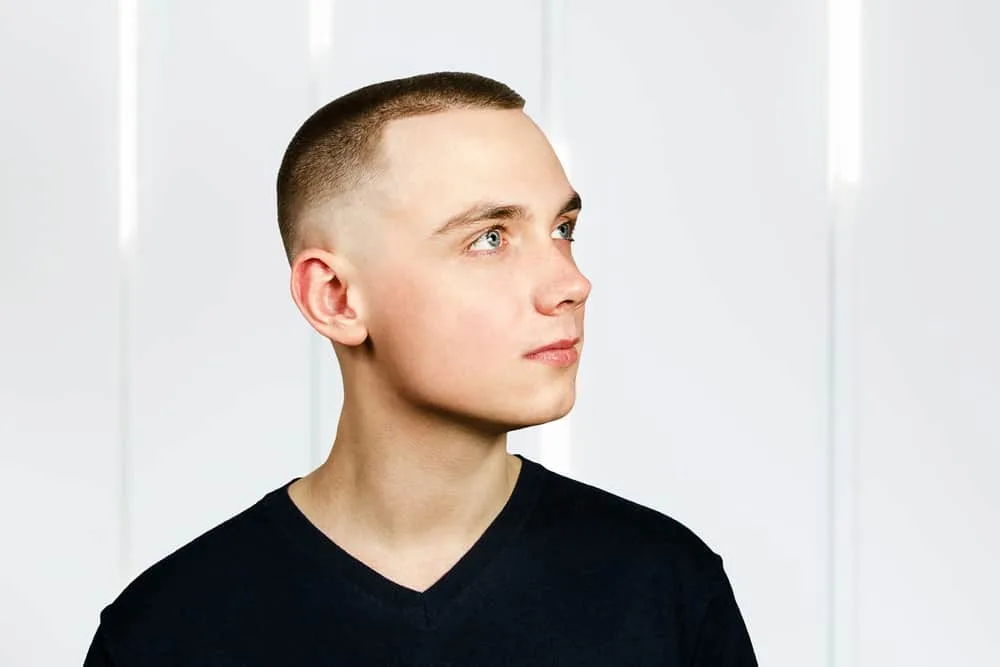 A buzz cut on top keeps this high and tight short hair nice and short. This look is perfect for young men who don't want to deal with the fuss of grooming and styling or desire a more serious look.
2. Curly Hair with Short Beard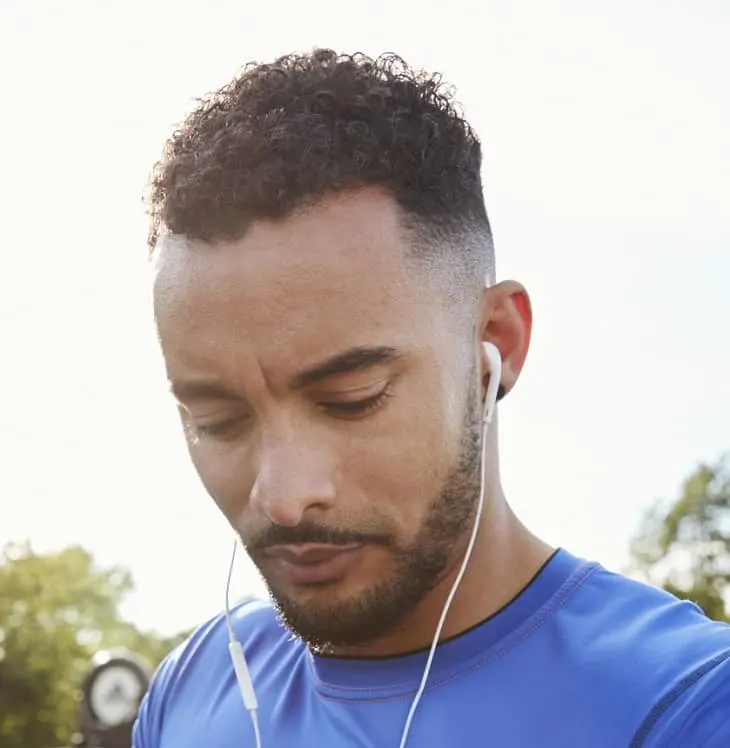 A high and tight haircut with beard is perfect for opening up your face and displaying your strongest features without having to hide under too much hair. High and tight looks are great for containing and displaying short, curly locks.
3. Straight Hair With Flat Top
This look might be a little edgy, but a high and tight flat top is a no nonsense way to display your personality and keep things simple. Let the hair at the front of your head be longest and grow gradually short towards the back.
4. Rounded High and Tight Style
Oval face shapes can really benefit from this high and tight hipster haircut. Create a round shape with your fade style to balance out a longer face and accentuate the roundness of a beard.
5. Bald High and Tight
Some of these styles cut hair close to the head with a buzz cut. This high and tight hair with shaved sides cuts things extra close for a bald fade. This look will help to show off your face and eyebrows.
6. Sleek Comb over
Enjoy a high and tight marine haircut with a touch of undeniable class. Hair with an inch or two of length can be combed over for a neat yet stylish look that can suit any fellow.
7. Short Bangs High and Tight
Just because you want a high and tight style, don't think you have to lose too much hair. If you're used to rocking bangs, you can still sport an inch of length to cover your forehead, even when your sides are buzzed clean.
8. Pointed Hair for Full Beard
A thick and full beard can often make your face appear wider than it is. A high and tight style slims things up perfectly. Buzzing hair to a point in the center of the forehead continues to narrow the focus of the eye.
9. High and Tight for Thick Hair
You don't have to sacrifice your gorgeous thick hair when you get a high and tight style. Create a mid to high fade on the sides of your head so the focus stays on the nice texture you're working with up top.
10. Gradual Buzzed Fade
High and tight styles don't always have a severe drop off from the bald sides to the hair on top. Create a gradual fade, especially if you like to keep a couple of inches of hair on top.
11. High and Tight Spikes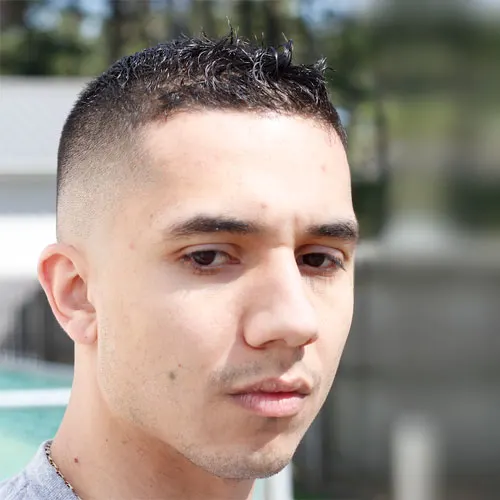 This stylish undercut requires almost no care. But sometimes you will want to make it look different and impressive. Apply some hair gel to your fingers and shape as many spikes as you wish on top of your head.
12. Fohawk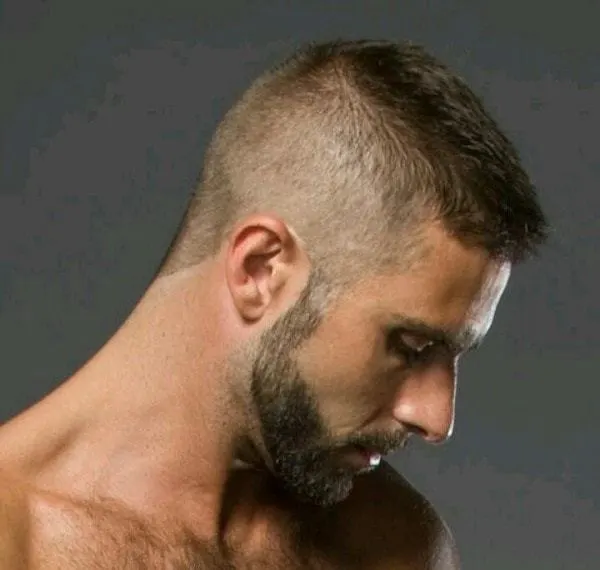 This haircut reminds of a fohawk. Most of the hair is shaved, while the top part is left intact and about 2 inches long. All you will need to do in the morning is swipe your hand over your head and you are ready to go.
13. Taper fade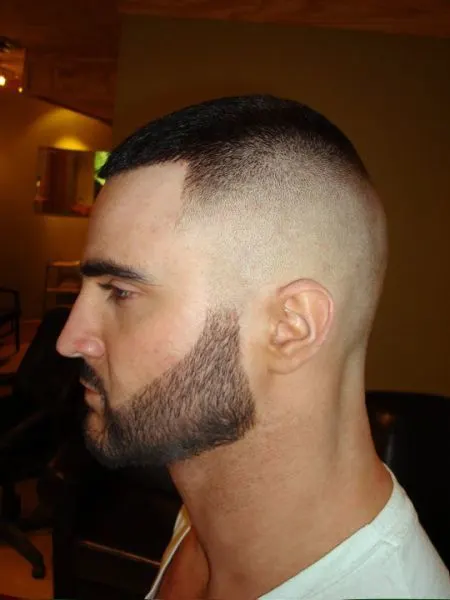 This taper fade somewhat reminds of a mohawk. However, the short top part makes it look much tighter. This is a great haircut for a man of any profession. If you will choose to add a beard, you will immediately start looking more respectable.
14. The wet look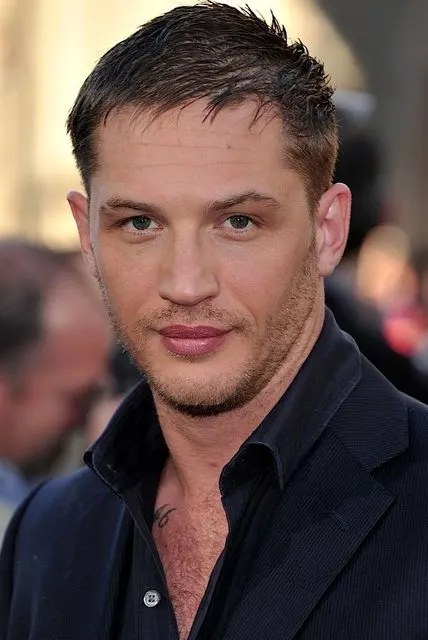 If you are not completely ready to say goodbye to most of your hair, you can still look high and tight with the help of some hair gel. Apply enough hair products on top of your head and style the hair with your hands to create a wet look.
15. Comb over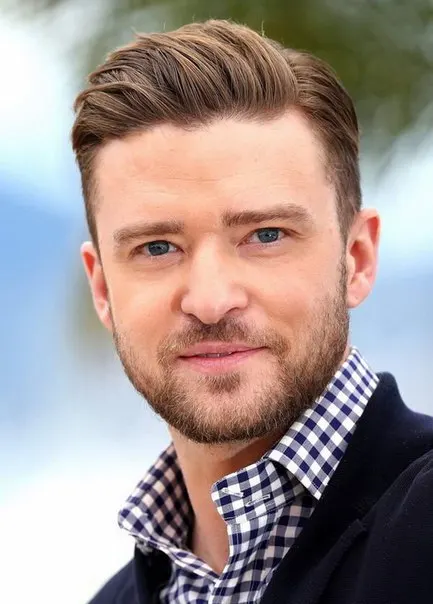 This is another way to make your hair look stylish without cutting it too short. However, this will require some hair gel and a little work in front of a mirror. If you want to keep the hair looking stylish, it will take some time.
16. High bangs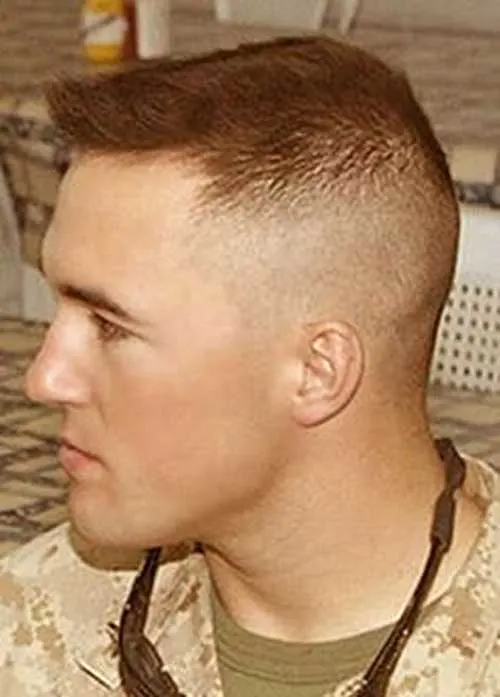 This wonderful high and tight haircut is perfect for men with thick hair. Only a small band of hair is left on top with about 2 inches of bangs in front. Due to thickness, the bangs will be sticking out and creating a stylish look.
17. Mohawk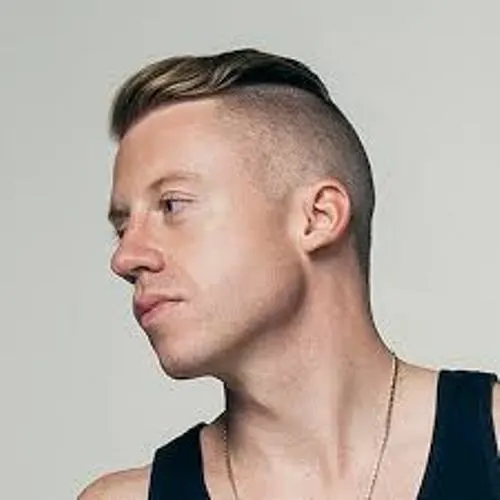 This combed over mohawk is a bold way to make a statement. Most of the head is shaved, while only a small part is left in front. Hair should be long enough to make a comb over. In order to keep it intact, use some hair gel.
Popular skater haircuts for teen guys
18. Military buzz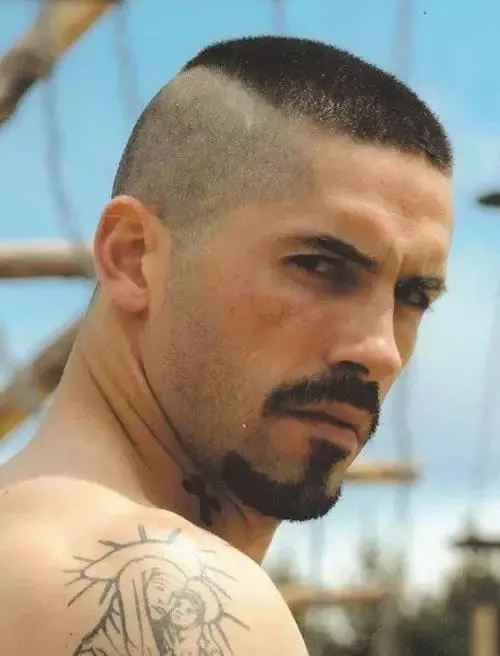 This is the classical military buzz, which many men try to avoid in order not to look too brutal. However, some men prefer just that. This haircut is very easy to make. Some men can even do it on their own. There is absolutely no maintenance needed.
19. Middle spikes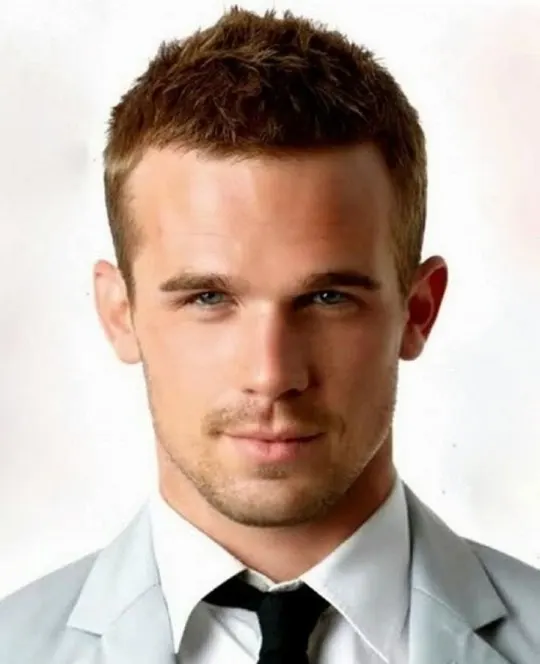 This haircut is perfect for men with short hair and no plans for a military look. The hairstyle is easily created with the help of some hair gel and imagination. The hair on top is collected in the middle. The spikes are made with your fingers.
20. Brush over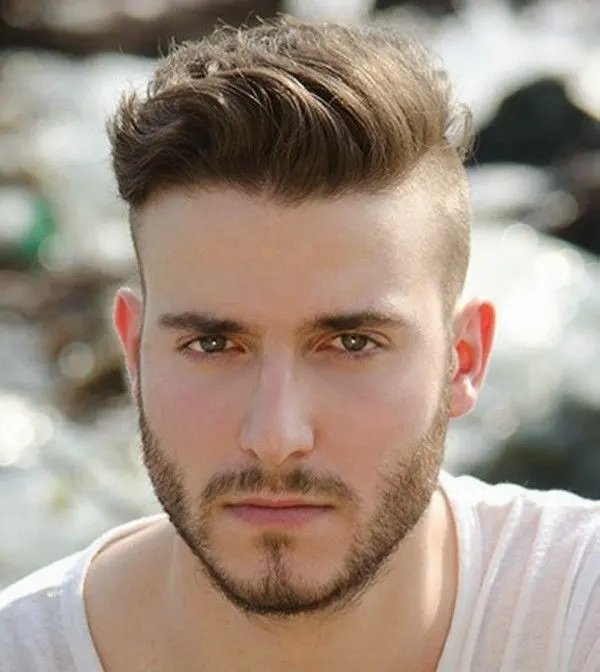 This unique style will be great for men with straight hair. Men with curly and wavy hair will need to spend too much time keeping it neat. Leave the hair on top long enough to be brushed to the side and kept neat by some hair spray.
21. Simple and spunky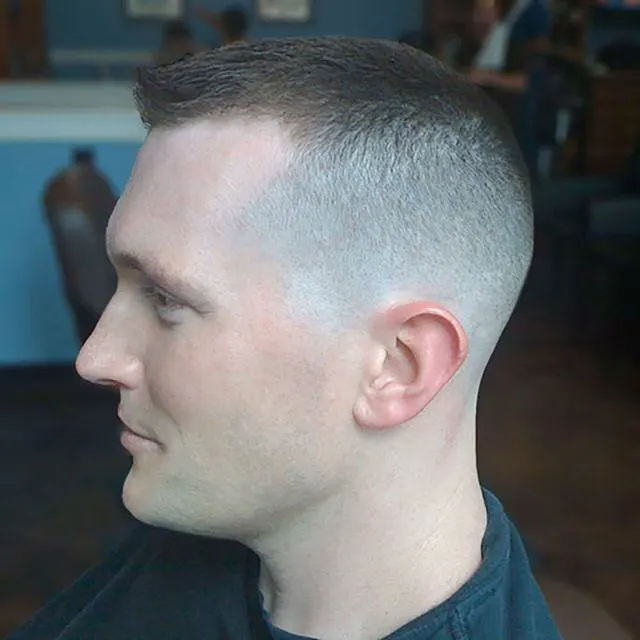 This simple high and tight cut is the most popular one and can probably be called classical. It take about 10 minutes to make and will last at least several weeks. No hassle, no brushing, no hair gel needed.
22. Widow's peak
This haircut is perfect for men's with widow's peak. The hair on top is left long enough to brush backwards, yet short enough not to cause any hassle. All you will need to do in the morning is to apply a little hair gel to keep the style intact.
23. Curls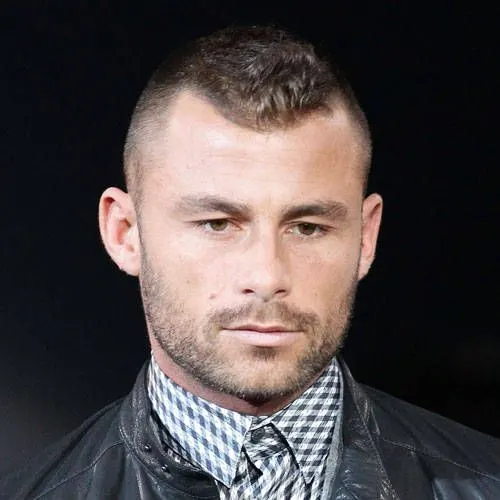 If your hair is curly, you must be very tired of dealing with it and are looking for a way out. A simple high and tight cut is your savior. Leave a few curls on top to make the hairstyle look even more special and it will definitely get you some female attention.
24. Wet and Brutal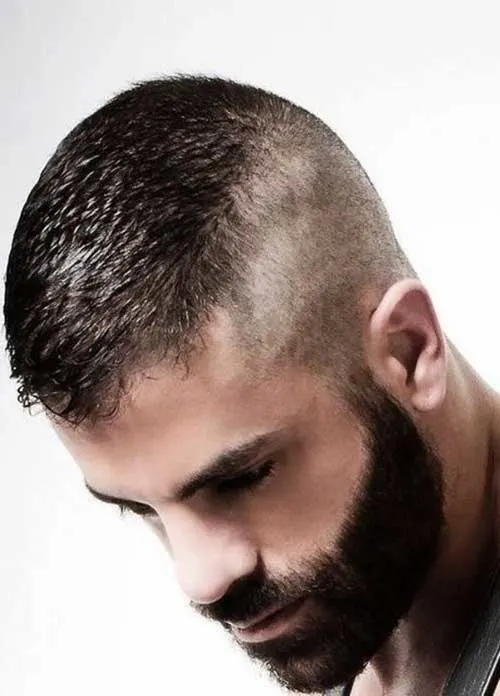 If you want to add some brutality to your look, consider making a short haircut, which will look great when some gel is applied. You can also add a long beard to make your appearance even more manly. While some maintenance is required, the result will be amazing.
25. Add a chinstrap

If you are getting rid of most of the hair on your head, take some time to think about facial hair. A stylish chinstrap or a short goatee can become a great addition to any hairstyle and will make you look very fashionable.
26. Ivy League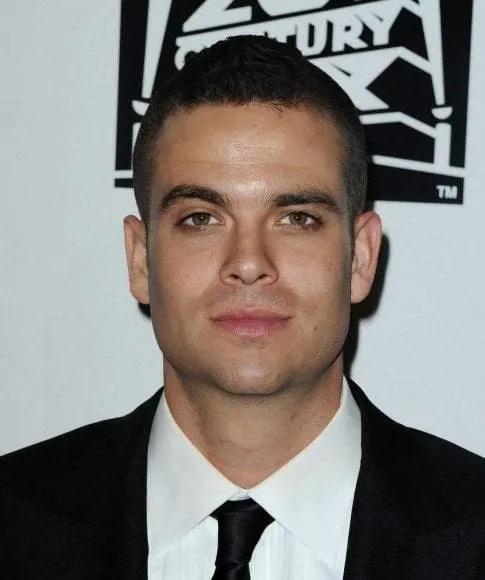 Even high and tight haircuts can have an Ivy League appearance. If you want to look respectable, while getting rid of the maintenance hassle, forget about shaving your head. You can leave your hair very short and make a neat spike on top.
27. Side part

Want to diversify your short taper fade? Make a side part. It is very easy to do and will take just a few minutes. Divide your hair into two parts along one of the side hairlines. Apply some gel to make it stay in place and voila!
28. Get creative

Want a high haircut, but have doubts about the tight part? No problem. Make a statement by making an undercut and leaving a lot of hair on top. Don't forget that while you will be looking very original, you will need to spend some time keeping your hair in check.
29. Spiky Mohawk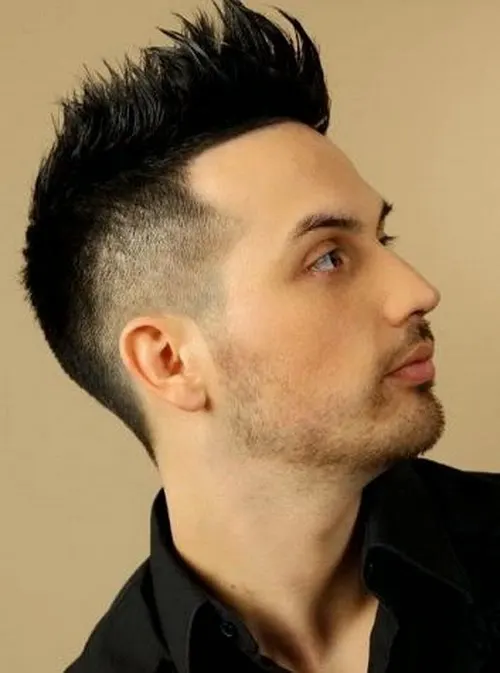 This amazing mohawk looks very stylish. All you need to do is grow enough hair on top and arrange it with the help of a lot of hair gel. This is a wonderful haircut for statement-making.
30. Helping the receding hairline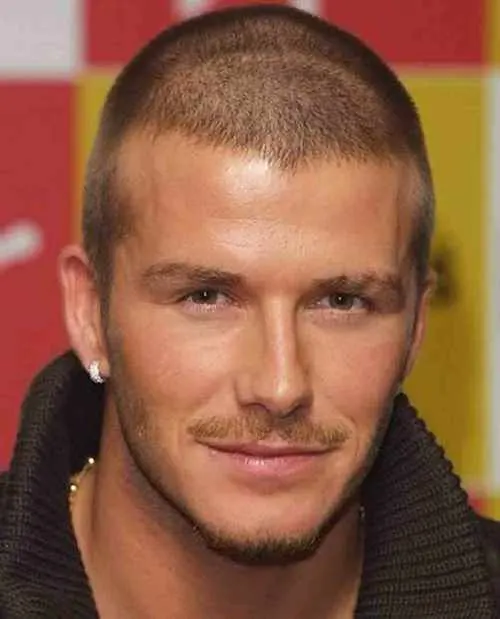 If your hairline is receding, a tight cut is a wonderful solution. This hairstyle will make you look much younger than if you opt for leaving your hair long and trying to cover up balding spots. Bald men look much sexier than guys with hair loss problems.
31. Pompadour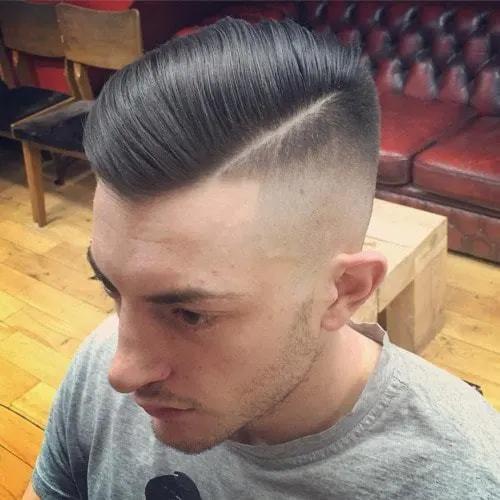 This popular hairstyle is a little hard to make, but men who have the experience, spend less than 5 minutes on it. The result is truly amazing. A pompadour will make you stand out of the crowd and catch amazed glances.
32. Pompadour spike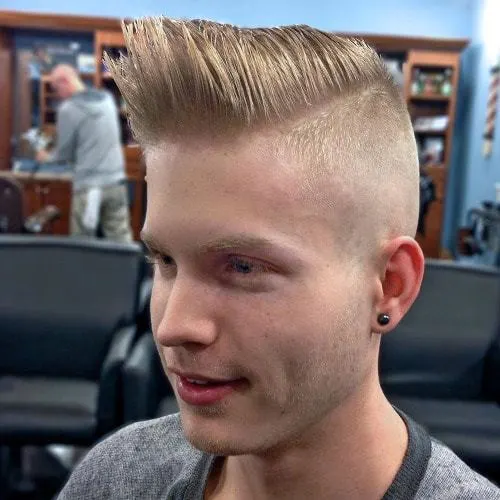 Another way to make a special pompadour is to leave the frontal part spiky. This haircut is great for special occasions, but will not make a great everyday style. It will need too much hair gel and constant maintenance.
33. Textured taper fade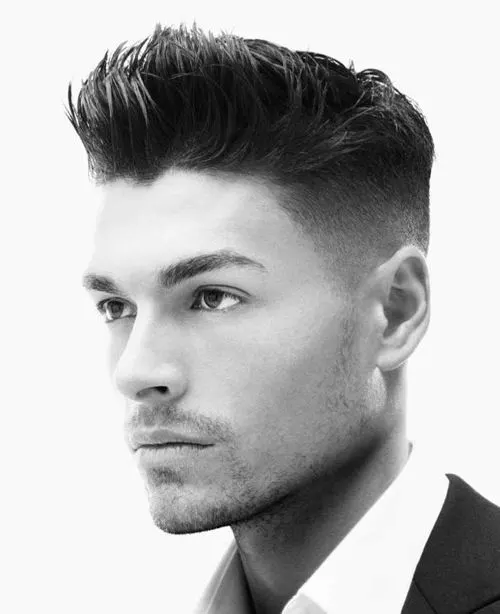 A textured taper fade with a stubble will make an incredibly stylish appearance. The longer the hair, the sexier the look, and the more time it will take to take care of it. This is far from being a simple high and tight haircut, but it looks truly amazing.
34. Military circle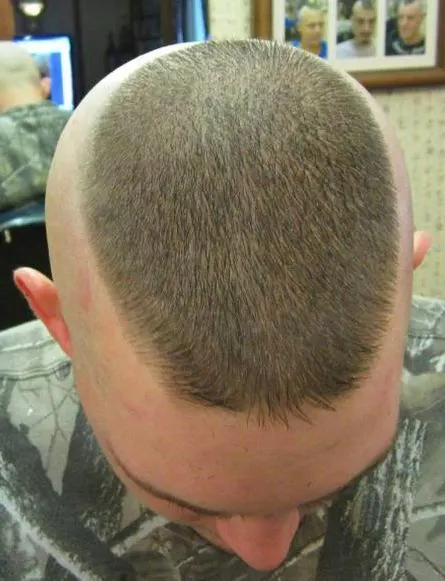 This stylish military circle is not something you will see every day, which makes it quite special. If you are not about to go to the army, this hairstyle can still be the best choice, since it is absolutely hassle-free.
35. Facial hair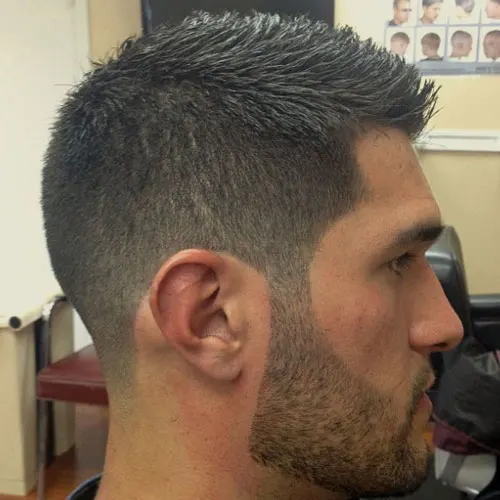 High and tight haircuts look great with appropriate mustaches and beards. Consider growing one or the other or even both. You will surely look more attractive and manly at the same time.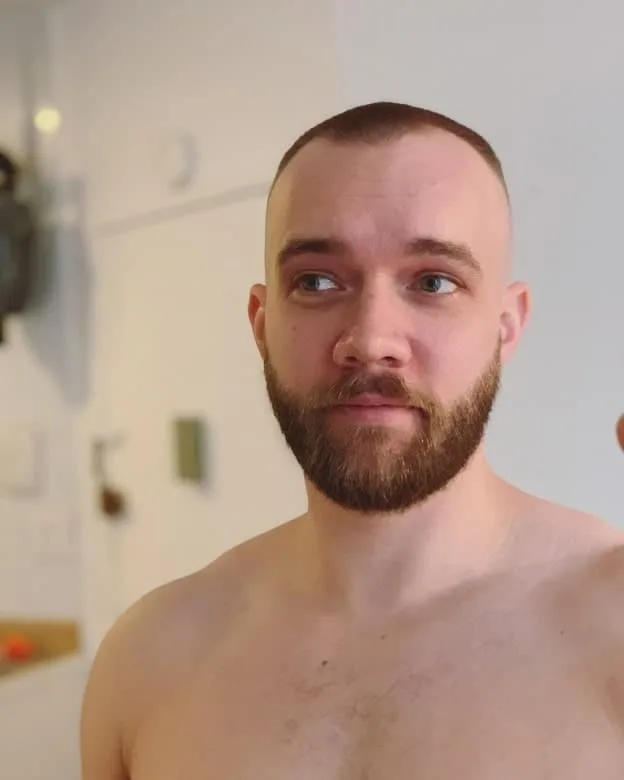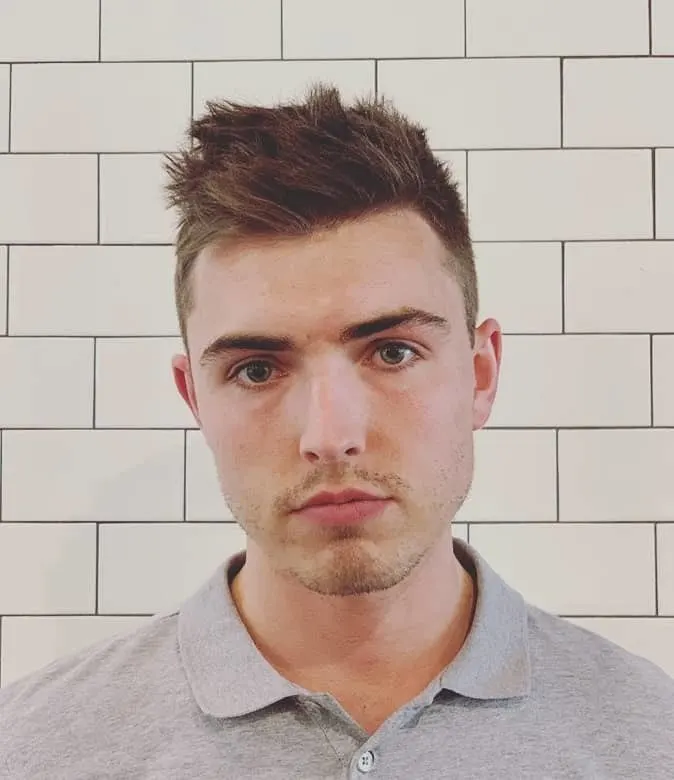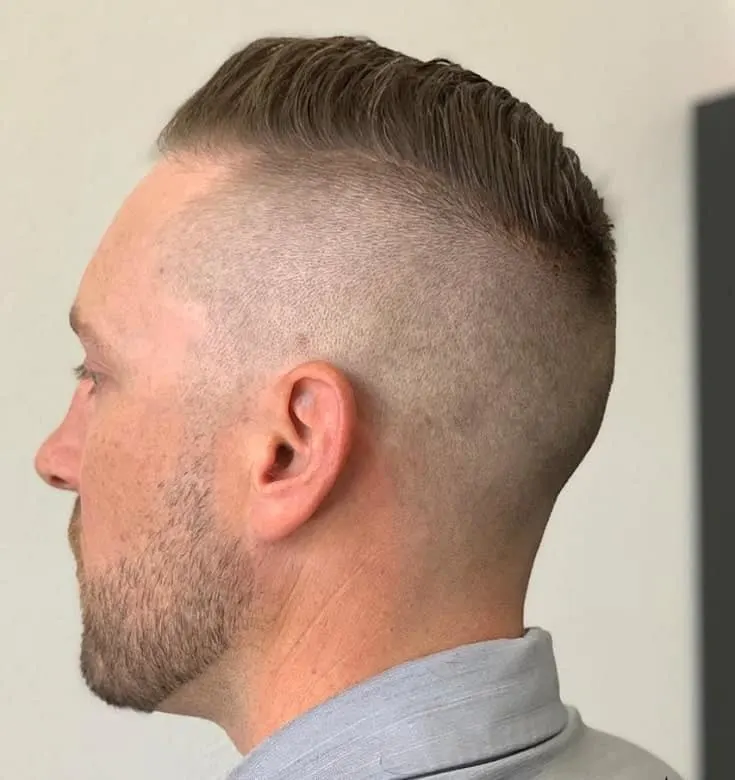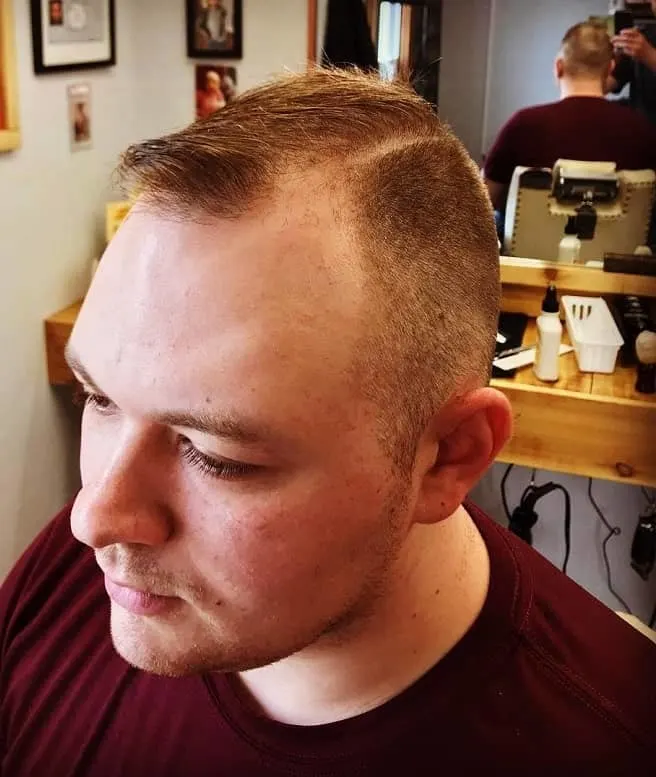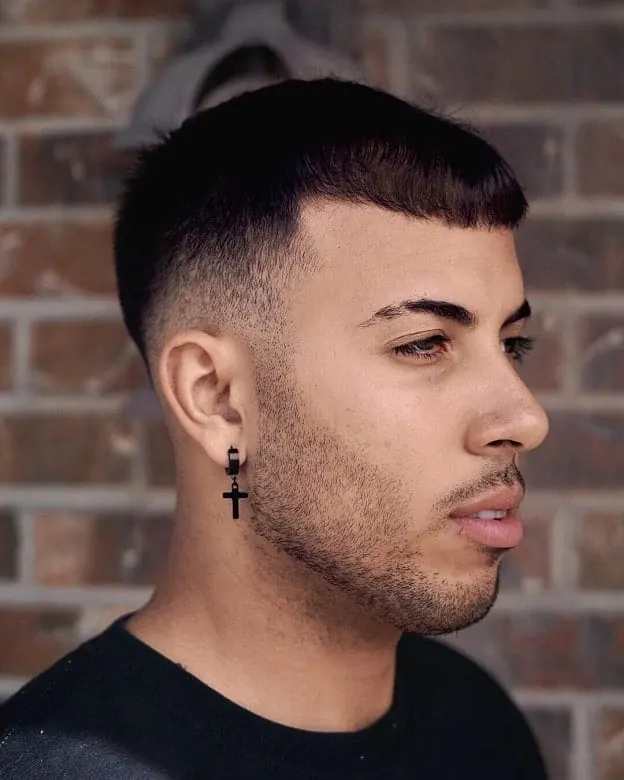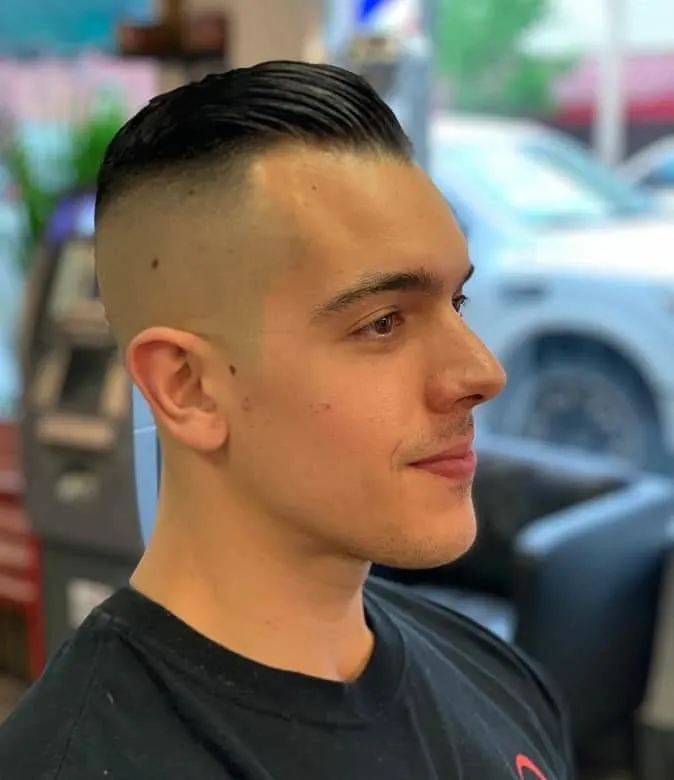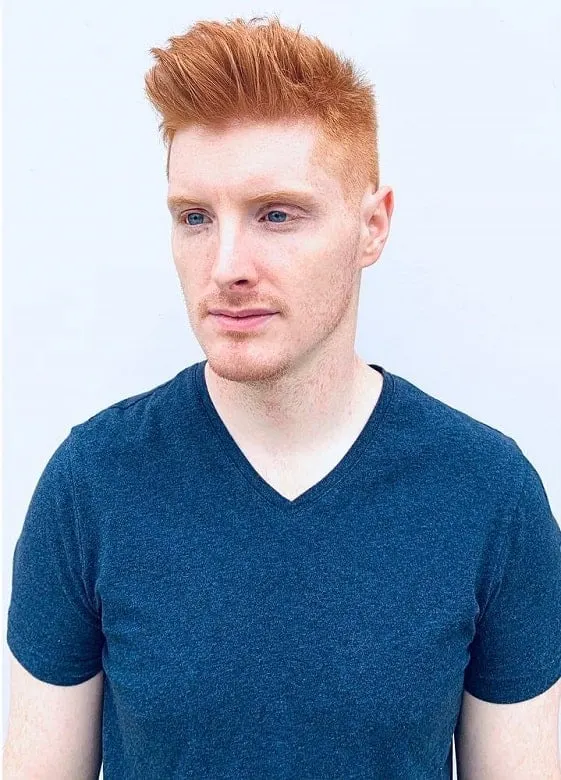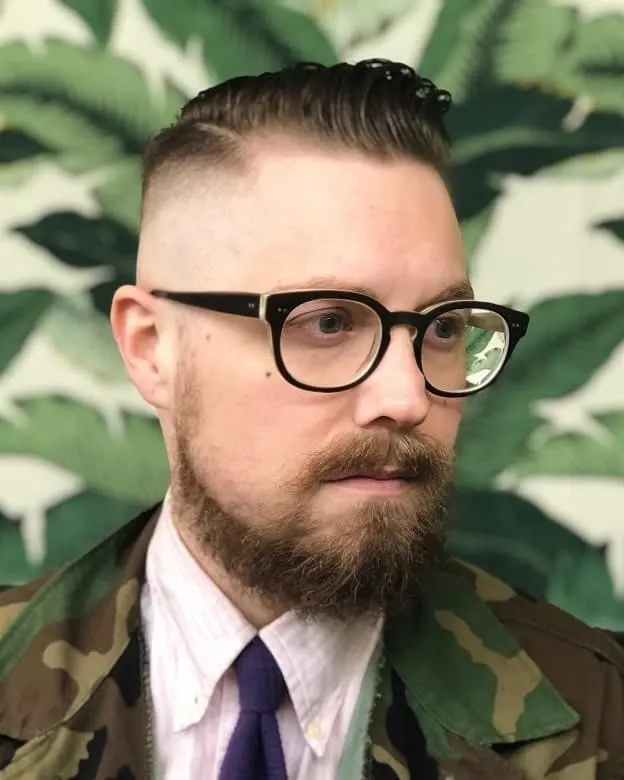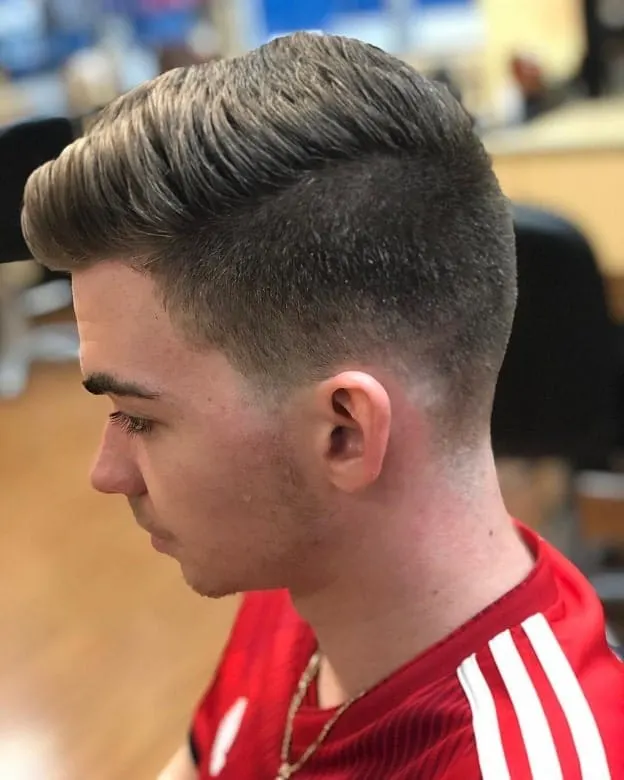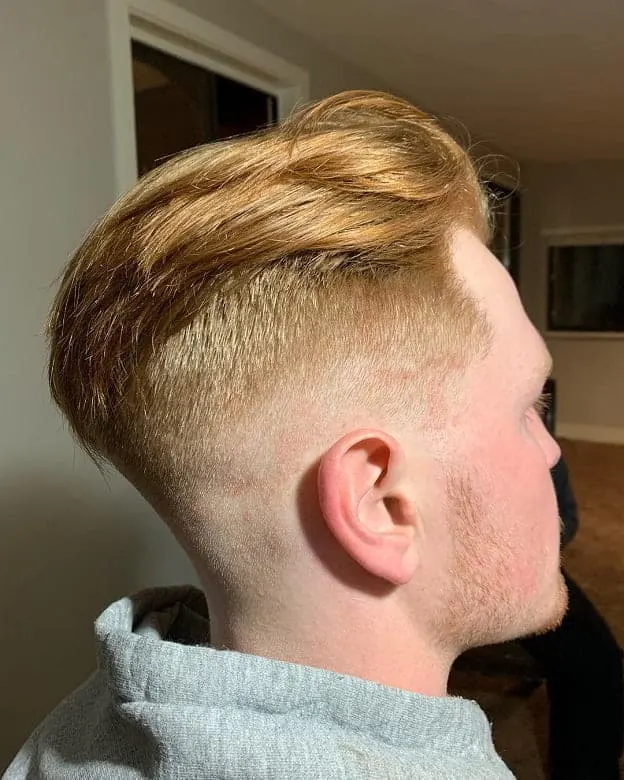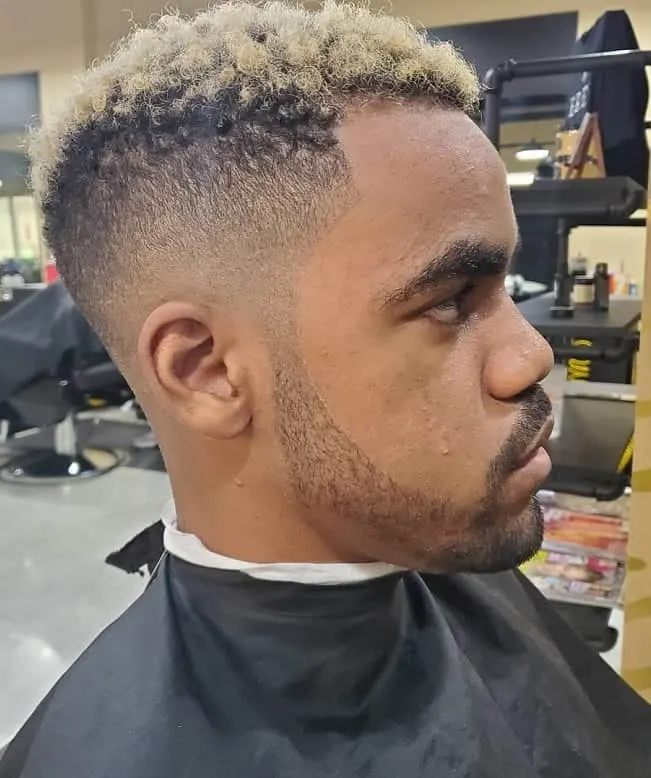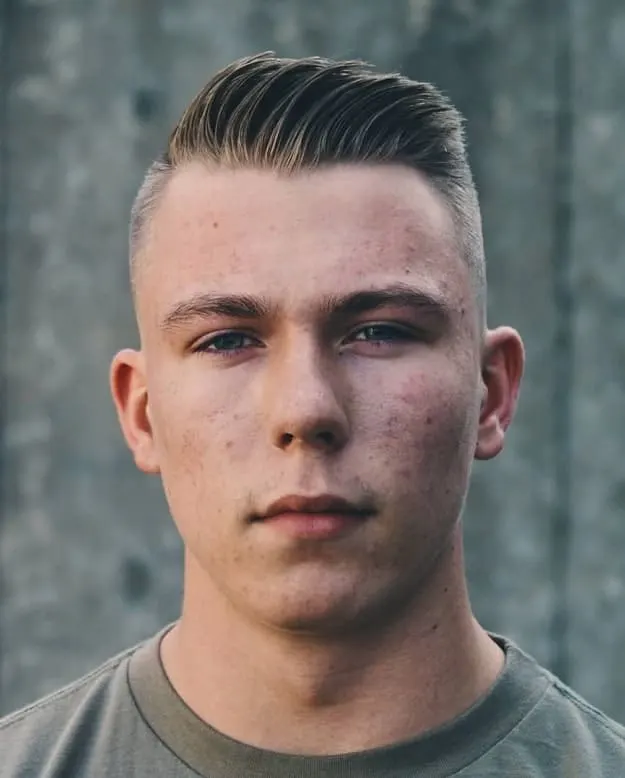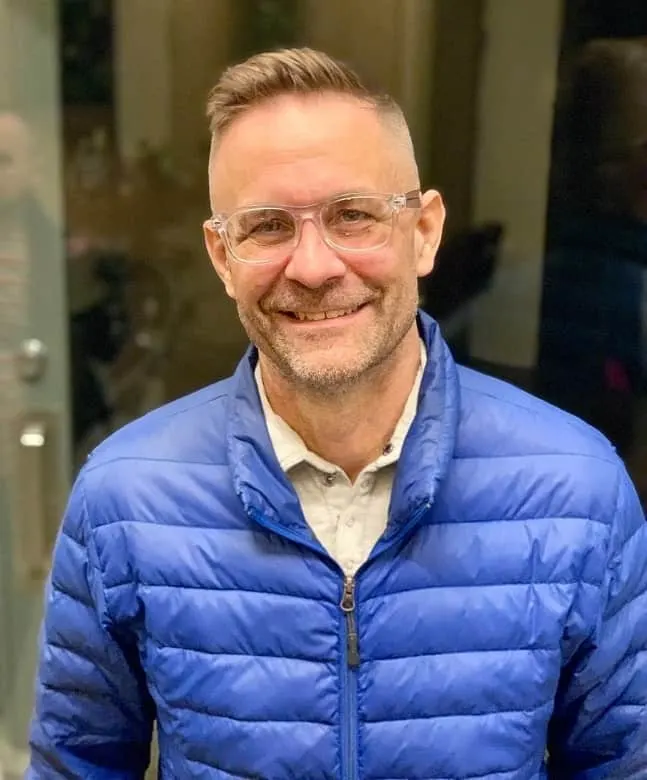 Take another look at these 50 manly high and tight hairstyles and you will surely find what you've been looking for. Take some time to think it over and head to the barbershop. You will surely like the new you and will appreciate the newly discovered free time.