Many men don't like dealing with their hair. Most of them prefer to get up in the morning and go about their business. High and Tight fade haircuts can save a lot of time in such cases! Unfortunately, some of them have no idea about how to make a stylish and very low maintenance haircut.
Some men opt for getting buzzes and military cuts, which might look good on some occasions, but don't add much style. Others spend too much time on their hair in the morning and hate their haircut for it. There are also men, who don't bother dealing with the hair and go around with messy looks, which are far from being fashionable.
These men have a great way out. All they need to do is check out high and tight haircuts. These cuts are perfect for men of any age and style. They will suit almost any face shape and just about any hair type.
Most Popular High and Tight Haircuts for Men
High and tight haircuts are fast and easy to make. They require almost no maintenance and always look neat and fashionable. A man with a high and tight cut will always look stylish. So, there is no reason to avoid getting such an amazing hairstyle.
We have prepared a list of 40 different high and tight fades for you to browse and choose the one to suit you best. Just take a look at how amazing they all are. Simple, yet intricate and modern hairstyles will make any man happy that he went for it.
1. High and Tight Spikes
This stylish undercut requires almost no care. But sometimes you will want to make it look different and impressive. Apply some hair gel to your fingers and shape as many spikes as you wish on top of your head.
2. Fohawk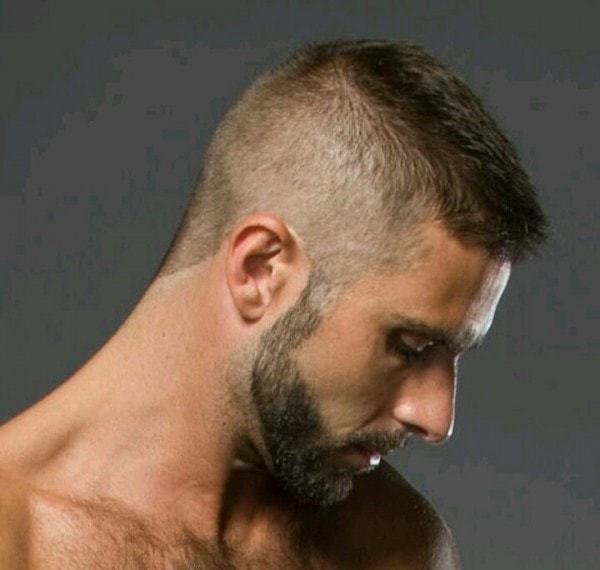 This haircut reminds of a fohawk. Most of the hair is shaved, while the top part is left intact and about 2 inches long. All you will need to do in the morning is swipe your hand over your head and you are ready to go.
3. Taper fade
This taper fade somewhat reminds of a mohawk. However, the short top part makes it look much tighter. This is a great haircut for a man of any profession. If you will choose to add a beard, you will immediately start looking more respectable.
4. The wet look
If you are not completely ready to say goodbye to most of your hair, you can still look high and tight with the help of some hair gel. Apply enough hair products on top of your head and style the hair with your hands to create a wet look.
5. Comb over
This is another way to make your hair look stylish without cutting it too short. However, this will require some hair gel and a little work in front of a mirror. If you want to keep the hair looking stylish, it will take some time.