Mixed girl braids hairstyles are beautiful and anybody would want to have it. Braids have quite a long, rich, and interesting history that goes way back in time and since then their popularity has only grown in magnitude.
Today, we want to talk about mixed girl braids and teach you the techniques behind getting them done. You would be amazed at hairstyling options for mixed-race girls apart from just the classic ponytail that we often resort to.
If you are in search of some unique yet spectacular braids for your naturally curly hair, then here are some ideas for you to give a try.
How Will You Style Mixed Girls Braids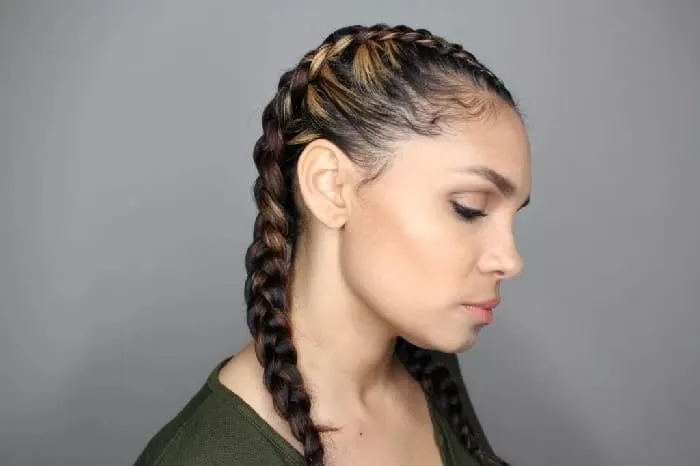 Check out the step by step tutorial on how to get cute and versatile braid hairstyle for mixed girls done with ease and finesse.
Start the process by getting a hold of hair ties (both big and little ones), edge control, a rat tail comb, wide-tooth comb, clips, and box braid cuffs.
Step 1: Start the process by detangling the hair. Once you have taken care of this part the entire hair in two equal portions. Keep in mind that this process should be done right after washing the hair with the conditioner still on. Wash your hair very carefully after making the partition so that the hair partition you just made isn't buried.
Step 2: Proceed with the second step while your hair is still wet. Start with one section of the hair and create four equal sections. Use the rat tail comb for this process and make sure to clip the different sections so that it doesn't get all mixed up.
Step 3: Use the first section of the hair and move it to the front of the hairline. Add edge control in order to keep the hairline smooth. Take hold of the next hair section and repeat the same process. Add the tail of the first ponytail into the second. Tie it together.
Step 4: Repeat the same process for all the other sections. You can do more than or less than four sections.
Step 5: Once you reach the last ponytail, there are several options. You can leave it curly, or get one or many braids done.
Step 6: Repeat the same on the other side. Use the box cuff braids to add some extra charm to your hairstyle.
Braided Hairstyles for Mixed Girls
Are you ready to look sensational with the exciting and easy mixed girl braids? Go through our recommendations and let the braids rock your style!
1. Chocolate with Milk Box Braids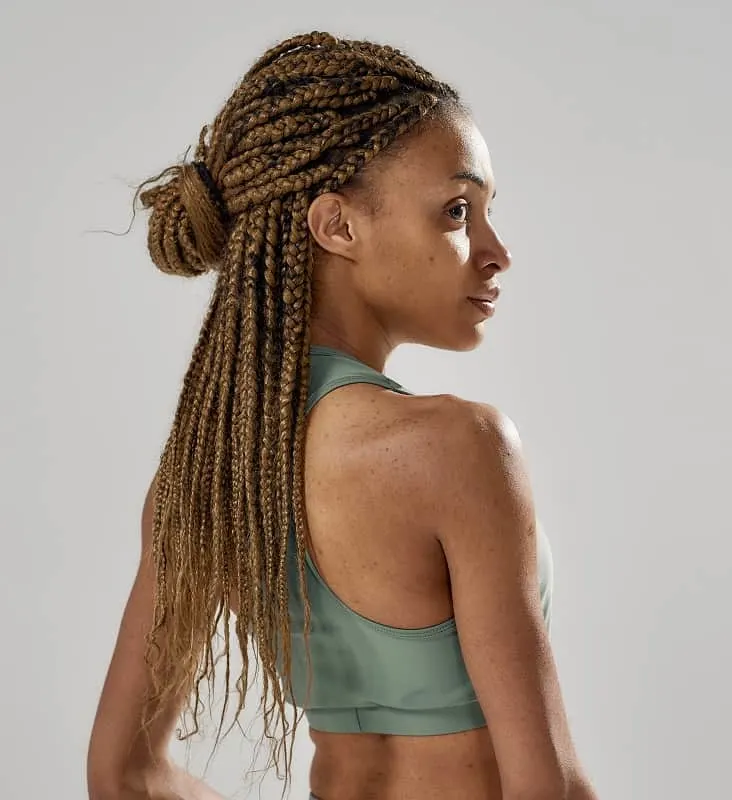 Mixed girls love box braids, mostly because this hairstyle is a marvelous way to protect their natural hair. You can even go for the untied ends by dipping them into boiling water. This way, you will secure the hairstyle without tieing up the knits.
2. Braids with Colored Beads
There's always a strong connection between mixed girl and braids with beads and the image above speaks for itself. If you want even more chicness, place a red scarf around your head and wear big silver rounded earrings.
3. Cornrows in a Bun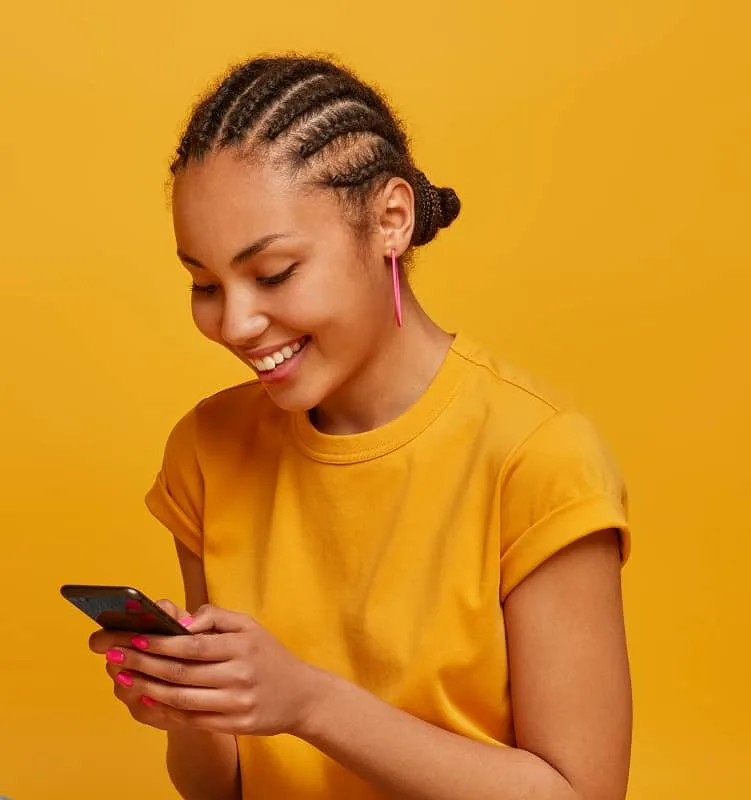 These cornrow braids transform any mixed girl into a never seen beauty. After you finish building the knits, gather them into a low rolled bun.
4. Chunky Box Braids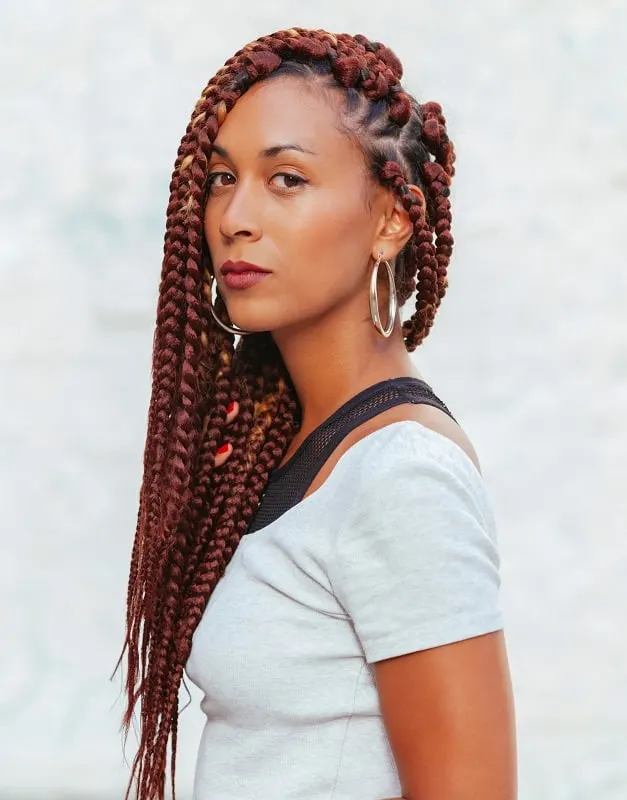 All mixed girls try at least once the braids with weaves not only because it's part of their heritage, but because this are a great way to extend your hair and feel admired.
5. Two Braids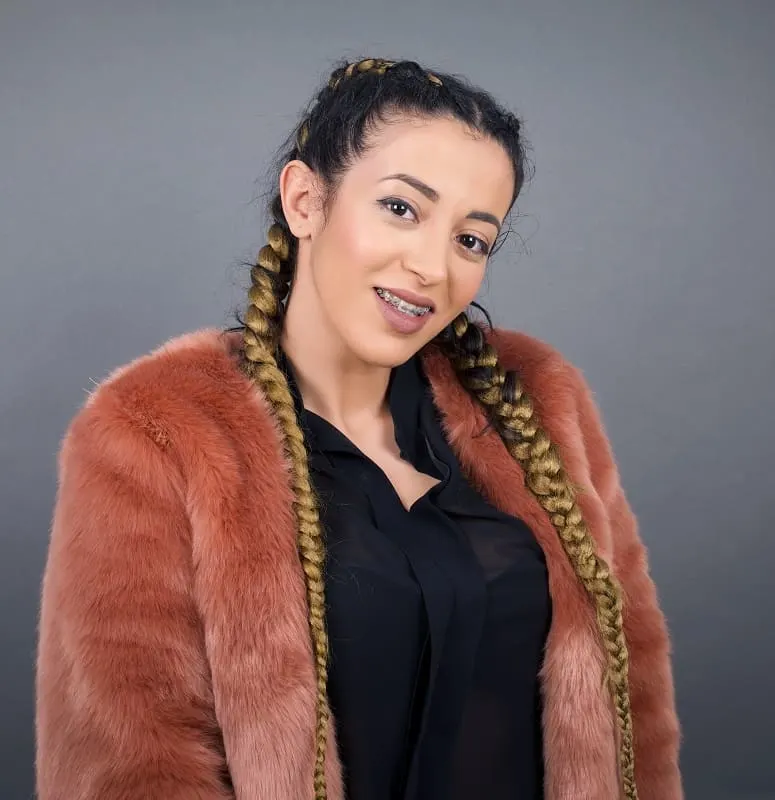 If you have dark hair, 2 French braids with jumbo hair extensions will be a cool idea for all mixed girls who adore knits. Wear them on your shoulders if you want to brag about the new look.
6. Micro Braids + Loose Ends
Although laborious to achieve, micro braids are the chicest braids for mixed girls among all. Create a two-toned look by incorporating light brown extensions while plaiting the hair going as long as you want. Leave the ends loose and twist back the front knits resulting in an eye-catching half-up hairstyle.
7. Havana Twists
Havana twists are similar to Senegalese twists but are chunkier resulting in fewer braids on the head. Rock whatever shade you like without adding a drop of dye on the head using extensions while twisting the hair. It is important to keep in mind the weight of these strands before getting them done.
8. Side Plaits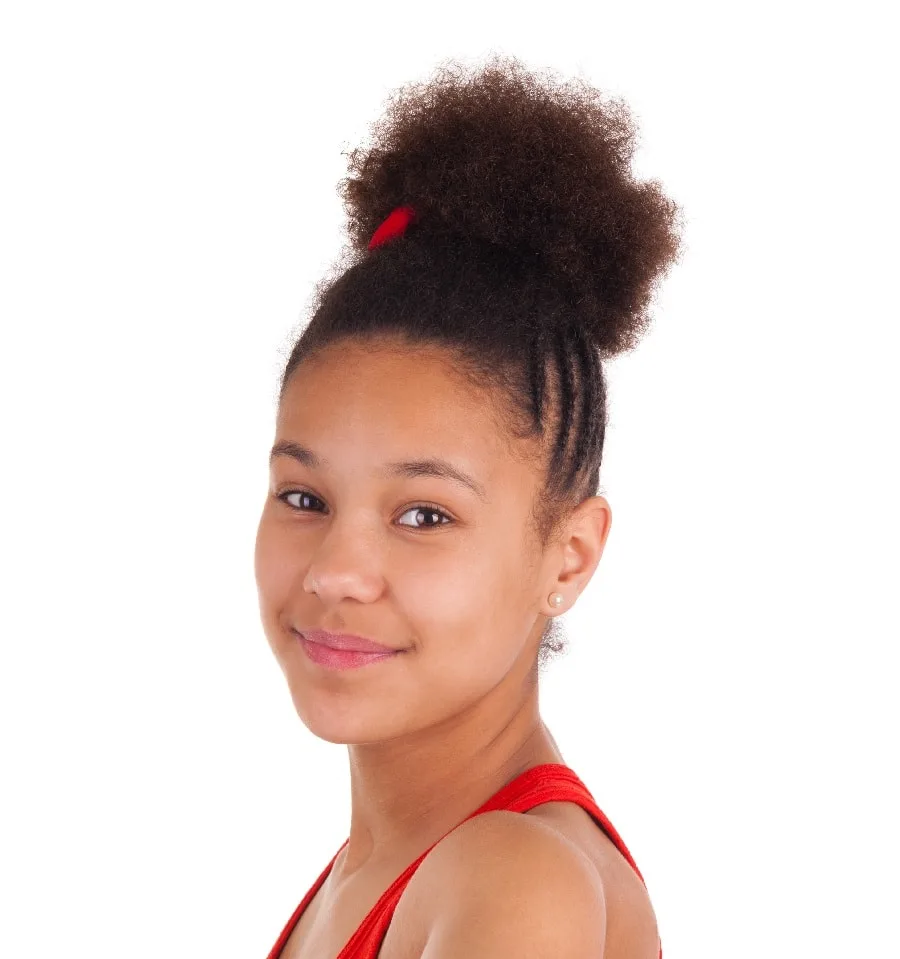 Flaunt those kinky afro curls with utmost confidence by plaiting the sides only creating delicate cornrows that are directed towards the top of the head. Gather the remaining locks in a high ponytail resulting in a fluffy puff sitting on the head. Can't get any easier!
9. Blonde Beauty
Mixed-race girls can rock a hair shade from the opposite spectrum to turn around some heads. Bleach the mane and dye it light blonde. Create straight-back goddess braids and let them dangle loosely at the back with or without hair cuffs. This look however requires regular root touch-ups.
10. Senegalese Twists Updo
Originating in the Senegal area of Africa, these twists are loved by many black women. Make a bold move and buzz the sides with shaved slits keeping all the attention on the extra-long top. Swirl the strands in an updo tilting slightly towards one side for an edgy finish.
11. Stunning Bob
Love a short bob? Rock one by twisting or braiding your hair with a middle or side parting for the strands to dangle above the shoulders. Finish off the look by adding beads, hair rings, or shiny cuffs at the ends, or keep it simple. Whatever you like!
12. Side-Tousled
Instagram / dolledupbyjaz
Talking about braided hairstyles for mixed girls, you can get a long mane instantly by using synthetic strands while knitting the hair. The cornrows originate from one side of the head and are tousled on the opposite side. Swoop down the edges and pull some strands loose creating a hot mess of braids and curls.
13. Black and Red Box Braids
Develop stunning micro braids that will be adored by any mixed-race girls. Use black and red jumbo hair not only to extend your hair but also to add some color and vitality to your coiffure.
14. One-sided Braids
This side braid hairstyle is a marvelous option for mixed girls who want to look elegant. Braid just one side and straighten your hail. For the tips, use the wand to obtain loose curls.
15. Braided Top Bun
Such a braided bun updo will definitely look outstanding on a mixed girl who loves knits and black culture. The hairdo will reveal your face features, and you can opt for more prominent make-up.
16. Braided Ponytail
Mixed girl love braided ponytails, especially the ones that are made out of gorgeous box braids. If you choose to wear a strapless dress, the hairstyle will elongate your face and your neckline will be marvelously revealed.
17. Long Rope Braids
This mixed girl with stunning rope braids looks like an urban princess, and you can easily recreate her look. To knit the braid, you need to separate each lock in two, twist them separately and then twist them together if you want them to remain tightly knitted.
This mixed girl with braids hairstyle looks spectacular during the summer. It is not only easy to get it done but doesn't mess with the natural beauty of the hair, not to mention the kind of sporty look that it adds.

Look both elegant and posh with this extravagant braids hairstyle for mixed race girls. It is perfect for formal events. However, it doesn't require a lot of effort. So, put on your party clothes and get this hairdo done.
Is there any other way to channel your playful and innocent self? This is the perfect mixed girl braids style that will take you back to the 90s and can be done on short hair too. All you need to do is part your hair and brush it really well before you proceed with this hairstyle. Braid both the sides and secure it carefully with a hair tie.
Curly Hairstyles for Mixed Girls
Tips to Maintain Natural Charm of Mixed Girls' Hair
Are you facing some serious trouble trying to take care of your hair? This is the guide that will help you deal with all the hair sorrows.
You need a wide tooth, sturdy comb, an enriching conditioner, satin cap, scrunchies, shea butter moisturizing hair mask.
Detangling your hair is a must.
Use a good amount of conditioner on your hair every day.
Wash your hair only once every week.
While using conditioner on the hair, make an effort to scrub the scalp first. Then proceed with applying a generous amount of hair conditioner on the hair. Comb the hair while the conditioner is still on. Never use fine tooth comb on curly hair. Use a sturdy and wide tooth one to prevent breakage and deal with the frizz.
Mixed girl braids are easy, stylish, and quite simple. Now, is the time to rock these amazing hairstyles and take care of your beautiful curls.