If you haven't heard by now, braided space buns are the ultimate hairstyle for 2020. Everyone, from teens to celebrities is obsessed with the pretty buns.
After names such as Kendall Jenner and Khloe Kardashian flaunted them, the whole world started going crazy. And since everything is much better with braids, you should definitely add some to your space buns.
Braided Space Buns
Space bun is named as space bun for a reason! This outer space hairstyle can take you anywhere. So be ready and try out these chic and creative space buns with braids that will be on edge for the coming years.
1.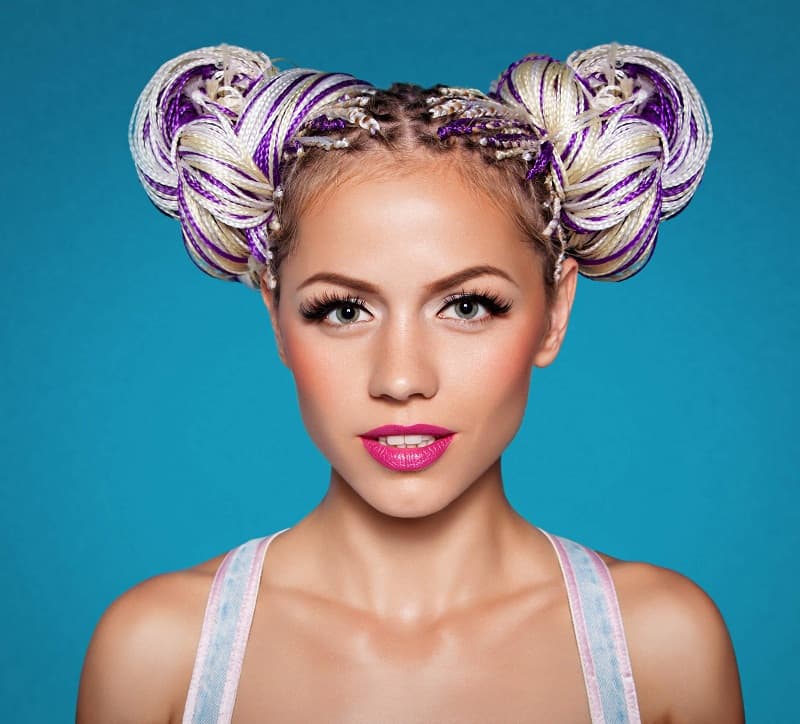 space buns with box braids
2.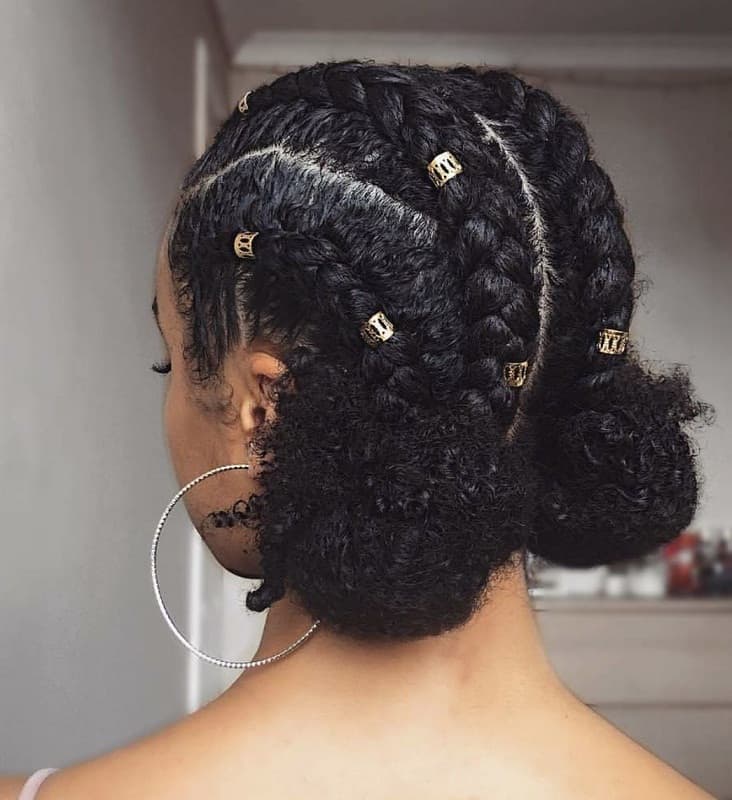 braided space buns for black hair
3.
space buns with braids in front
4.
braided space buns for short hair
5. Next Level Buns with Reverse Braids
Get on trend with these very chic braided double buns. You will definitely need to learn the technique of French braids for this hairstyle.
Ideal for: Space buns are so amazing because most hair lengths can try them out.
How to Style: Do two braids in the middle. After that, create two upside down French braids for the buns. Start at the neck and finish where the buns start.
The buns can be easily transformed into bows. That way you get a much cuter hairstyle. Combine them with any type of braid that you like.
Ideal for: Great for women who are open to experimenting and changes.
How to Style: Start the braid from the neck up. Now it's time to do the bows. Tie the braids into ponytails, but do not pull the hair out completely from the tie. You will get two halves for the bows. Secure them with bobby pins.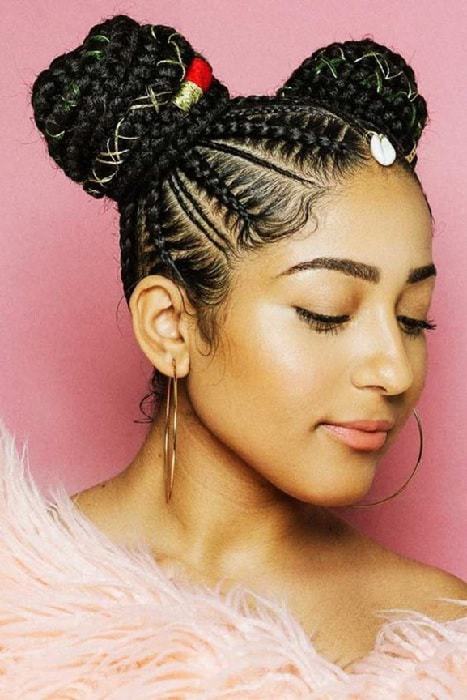 Even the ladies with feed in and box braids can tie them in space buns.
Ideal for: African-American ladies are usually the ones who love getting feed in braids. That doesn't mean that everyone else can't.
How to Style: Get hair ties and bobby pins to secure the braided space buns high up.
Dutch braids are the perfect fit for space buns.
Ideal for: Great for women who like quick hairstyles.
How to Style: Start with the braiding and work your way up. Finish off with two braided buns.
You don't have to put your whole hair into buns. The half-up hairdo will turn out to be even better if you include braids.
Ideal for: When you like space buns, but you don't want to put your hair completely up, this is the hairdo to opt for. Easy, simple, and very fashionable.
How to Style: Make the braids noticeable and voluminous. When you finish braiding, put the rest of the hair in messy buns. This space buns with braids style work best with beach waves.
Do not hesitate about adding many braids. They are the ultimate way to decorate a hairstyle, even braided space buns.
Ideal for: This style looks even better on colorful hair. If you already have a vibrant hue on your hair, you need to try the chic braided space buns above.
How to Style: You can make your buns low, and start braiding from the front. Do two Dutch braids on each side and combine them into a single braid per side. Twist it to create the buns.
These are the amazing braided space buns styles that are popular among modern women.