Omarion braids, also known as the cornrow man bun is so trendy among the men. Is there anybody who doesn't love Omarion? His lyrics are pro, his sounds are amazing, and just him as a person he's a great guy. But aside from his great work in the music industry, he's also been known to have hairstyles that sets itself apart from the crowd!
How to Style Omarion Braids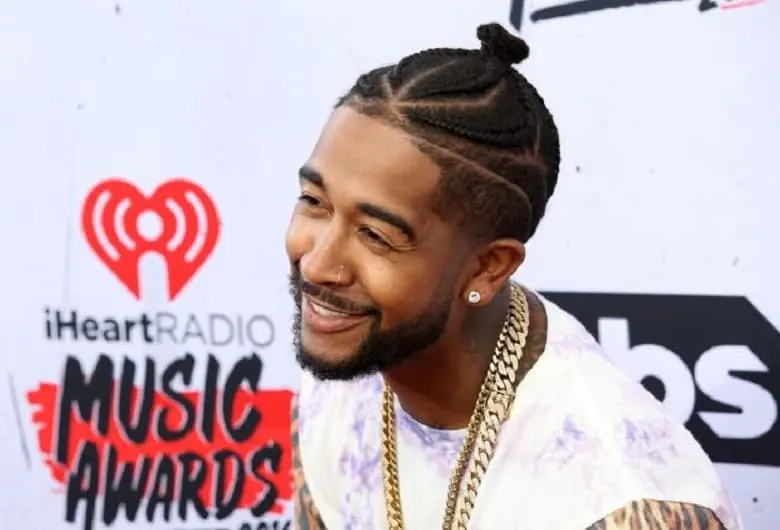 When it comes to styling your own Omarion inspired braids, you have options. You can craft different designs and patterns into your cornrows however you please, from basic designs to more intricate patterns. The main goal when it comes to doing these braids is to make sure that you leave enough hair at the ends to wrap around into a bun.
Popular Omarion Braid Hairstyles
Following are popular Omarion braids that every man would want to copy right away!
1. Upward Design with Low Fade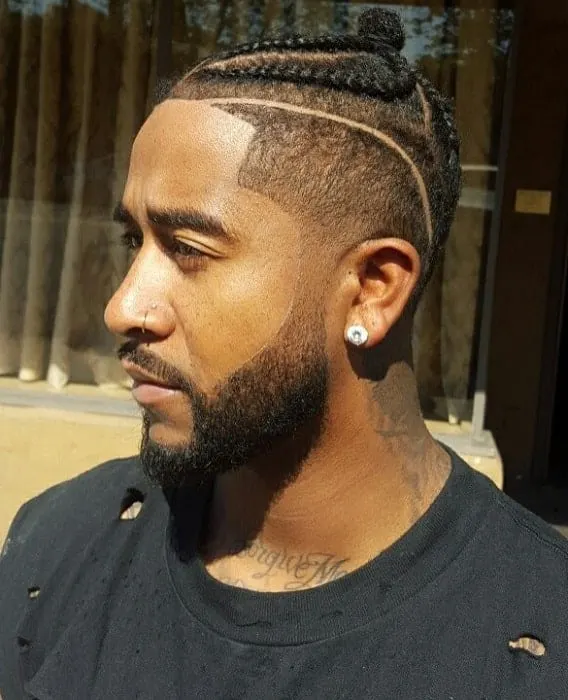 This is one of the coolest Omarion hairstyles with braids we've seen in a while. With this hairstyle, he swivels his thicker cornrows in an upward motion that leads to his braids. The thicker style means more prominent braids that can easily be seen, while a buzzed fade on both sides of the head draws more attention to the look.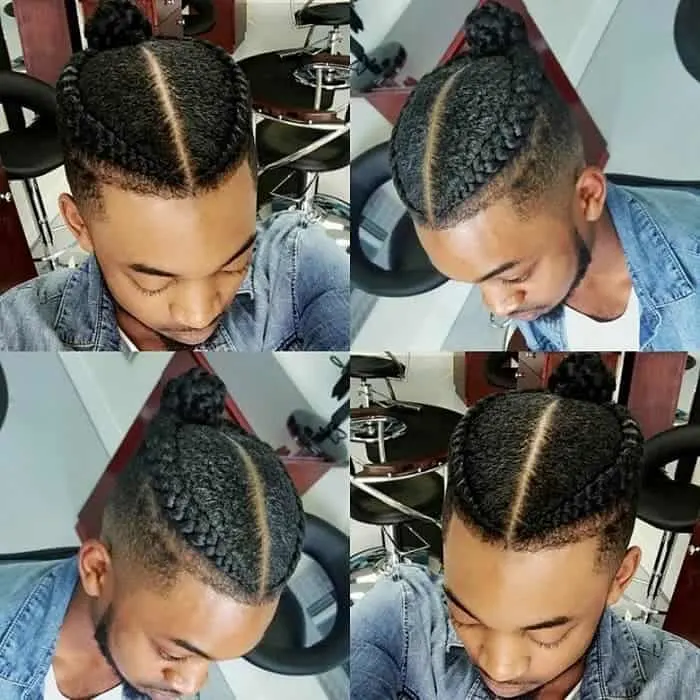 A lot of Omarion braids will have you using a set of cornrows from top to bottom. But with this style, he switches things up and goes for a man bun that showcases more of his natural hair structure. Instead of cornrows, he settles for two braids that wrap around his skull, leading to a man bun right at the back of his head.
We're loving this exciting take on Omarion's braided hairstyles. Instead of going for a typical pattern when it comes to cornrows, he opts for an intense swiveled design that ends in a man bun right on top of his head. The look ends in a spider-like result that is not only intriguing to the eye but a unique design that's bound to be copied by plenty of men.
4. Thin and Thick Cornrows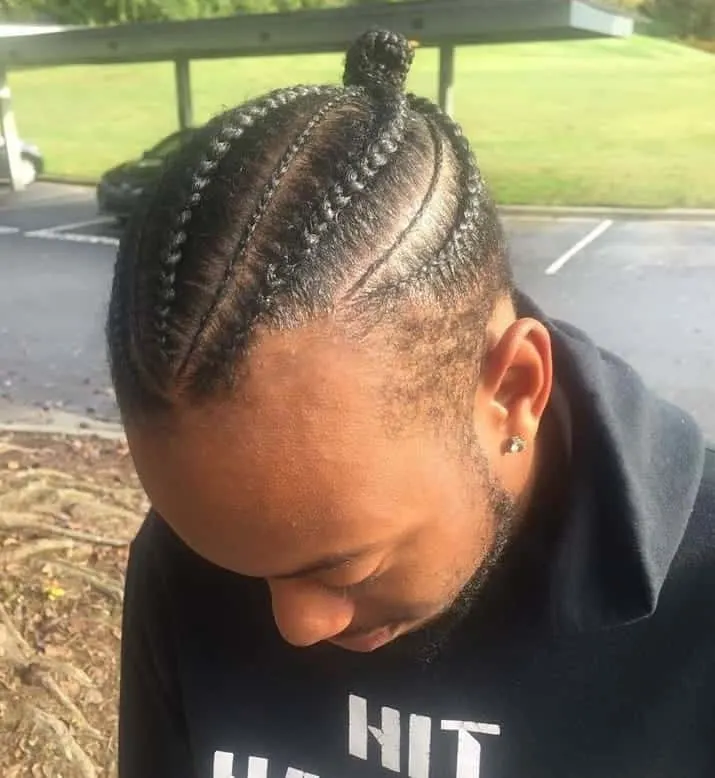 Cornrows don't need to be the same size. In fact, when you choose to have a variety of shapes and sizes with your braids, you create a design that is eye-catching and incredible. He chooses for a blend of super thin and thicker cornrows, all being pulled back into a miniature top knot that keeps everything in check. We're all about this Omarion braid hairstyle as its unique and interesting, not something you see day in and day out.
5. Extra Upfront Look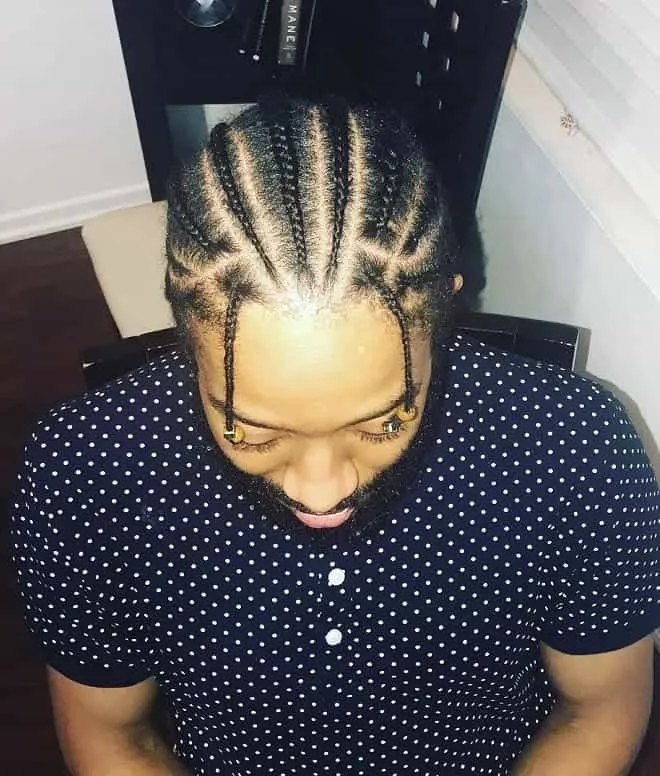 With braids that Omarion sported, it is a cinch to piece in your own personality and style traits. This man decides to leave two cornrow braids dangling out in front, completed with a set of beads to keep the braids in check. The rest of the style features a set of cornrows piecing back to a man bun, which is what Omarion braids are all about.
6. Designed to the Max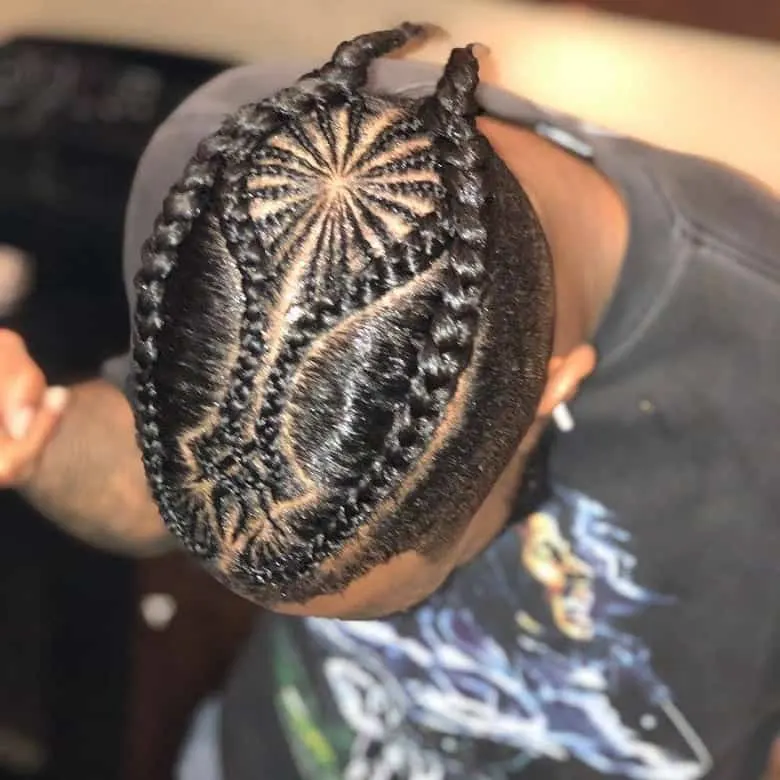 If the intense and exquisite design is what you're looking for, this hairstyle hs your answer. Just look at that extravagant collection of cornrows, differing in not only size but shape as well.
It has an intriguing appeal as the braids swivel in and out of each other, and the smaller pieces located at the back of the crown tell a story of their own. And by the way- who said a man bun could only be a single? Double it up for an extra cool effect. This braided style looks amazing on any African American man.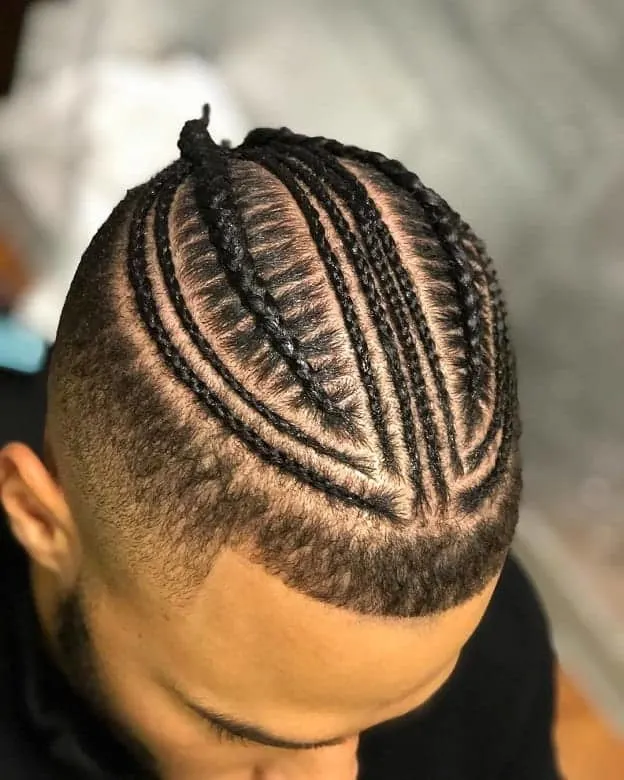 Some designs like to be out of the box and completely untamed. However, for some guys, it is all about looking sleek and on point; and this is exactly the style that showcases it.
With a set of cornrows that are on the think size and a complementing low skin fade surrounding the crown, this takes on Omarion's braids style is nothing short of incredible. We love the sleek design of the cornrows and the entire look just has an intriguing way about it, making it a hit in the hair community.
When it comes to Omarion braids, you have plenty of options. His braids are all about ending in a man bun- but that doesn't mean that you can't play around with the braids that lead back to the bun.