Short Strawberry blonde hair is a beautiful type of hair color for women. It is a cross between red and blonde color hair, so women with this hair color can enjoy the best of both worlds. Some strawberry blonde hair colors are full of fiery red passion, whereas others have just a tiny hint of red color. Take a look at our list of short strawberry blonde hair ideas to see some great examples of the color.
Ideas for Short Strawberry Blonde Hair
To give your hair color real intensity, you must make sure that you keep it sleek and smooth. This helps to give the hair more shine and vibrancy. To tone down the color, choose a tousled or choppy look. Alternatively, you can add highlights and lowlights to change the way that your style looks. Highlights and lowlights help to create the illusion of texture and depth in any women's haircut, so they are a great way to enhance a short haircut. Short Strawberry blonde hair can be a great option to flaunt your short hair in this regard.
Classy Short Blonde Haircuts and Hairstyles
Chin Length Strawberry blonde with a Light Wave
Blunt Crop and Side Parting
Curtain Cut and Blunt Bangs
Captivating Inverted Bob Hairstyles
Tousled Punky Crop Hairstyle
Long Pixie Crop with Highlights and Lowlights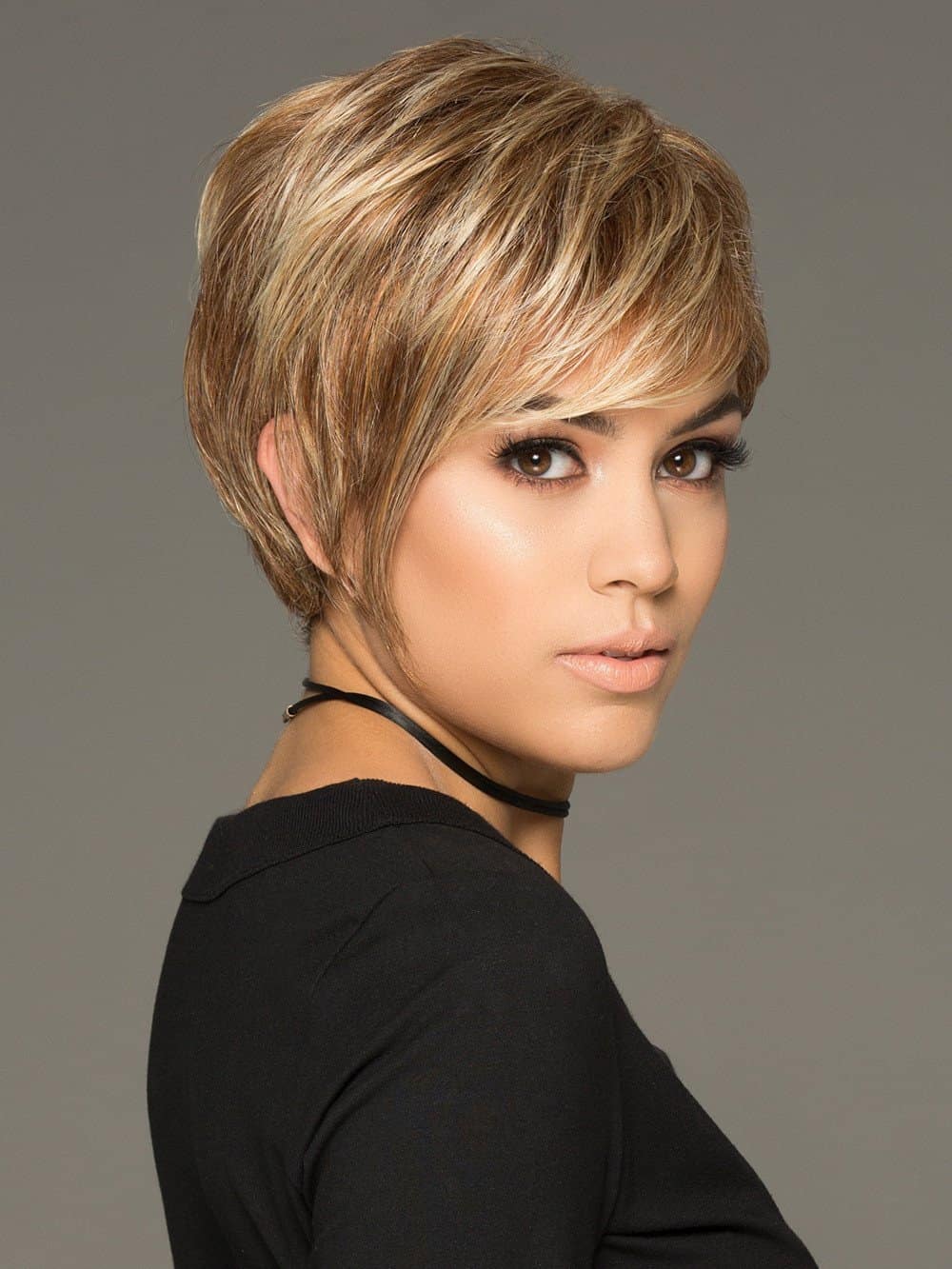 Intense Curly Crop
Sumptuous Strawberry Blonde Hair Color Ideas
Short Strawberry blonde hair is a great color type for women all over the world. The wonderful color looks perfect with short and cropped haircuts.