Dark ash blonde is a hair color which sits in between blonde color and brown color. Sometimes dark ash blonde can also have hints of gorgeous gray. Although many people have natural dark ash blonde hair colors, it is also possible to dye your hair this beautiful shade.
Who Would Suit Dark Ash Blonde Hair Color?
Dark ash blonde is a great choice for people who are looking for a mixture of blonde and brown. If you do not want the brightness of true blonde hair or the dark intensity of fully brown hair color then you may want to choose dark ash blonde hair color instead. It also goes will with a lot of different skin tones.
Best Hairstyles With Various Dark Ash Blonde Hair Colors
Below are some of our most favorite dark ash blonde hair color ideas we have picked for you.
#1: Long Bob
Ash blonde hair looks great in a Long Bob hairstyle. Use straighteners to keep your hair sleek to show off the color and then use the irons to curl the ends of your Bob under your chin.
Brown Hairstyles With Caramel Highlights
#2: Sleek Layered Hair
Sleek layered hair is ideal for people with ash blonde hair color. Having sleek hair helps to show off the subtle variations of color between each strand. Light layers will help to frame your face.
#3: Large Glamorous Curls
Large loose curls help to create a truly glamorous style in long hair. These big curls give texture and volume to ash blonde hairstyles.
#4: Gray Ash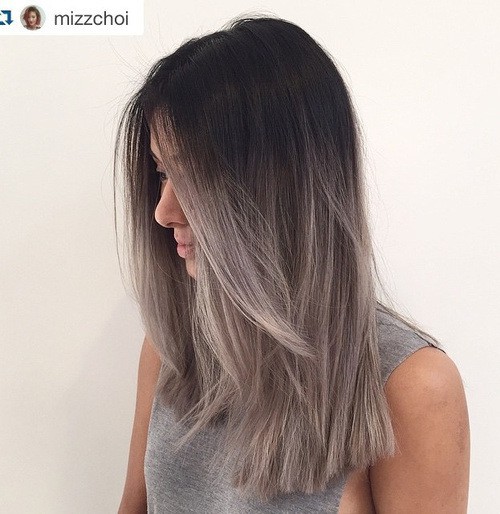 Give your ash blonde hairstyle a cool modern look by changing the color to a subtle shade of gray. Ombré colors which go from dark to light give this look an even more funky edge.
Blonde Hairstyles With Lowlights to Look Like a Star
#5: Dark Ash to White
Take the ombré look to the extreme by letting your ash blonde hairstyle run from a dirty blonde color into pure white tips. You may need to bleach your hair to achieve this look. Be careful to follow the instructions or you could damage your hair.