Layered wavy hair is considered to be very chic, trendy and totally compatible with all hair types and different lengths. It is one of the current trends in doing a not so dramatic change but reviving your hair is the wave layering.
The options are endless, and depending on your hairstyles, the look you get will be unique. Every once in a while, every girl wants to make a change in her look.
Most commonly, these changes begin with the hair. Maybe that is because the most noticeable is the change you make to your hairstyle. Changing color and the cut is always good in terms of refreshing the face, the whole look, and your personality.
How to Style Layered Wavy Hair
Layered wavy hairstyle is a low-maintenance style that adds volume to the hair and clearly defines the layers. Also, for those who have a problem with split ends, this is a great solution. Styling a layered haircut for wavy hair requires special shampoo and hair mousse that add to the volume of the hair.
Hair dryer is maybe the most important tool you need because you need to make waves. The waves can be loose, done with a round brush with blow-drying from inside the roots out.
The wavy hair with layers means healthy, shiny and good hair ends which means that you should consider taking proper hair that will include hair treatments and conditioners.
For the best at-home styling, use wax that will help you define the look and add to the shine of the hair. After the blow-drying add a bit of wax to your hands to define the waves.
How to Cut Layers on Long Wavy Hair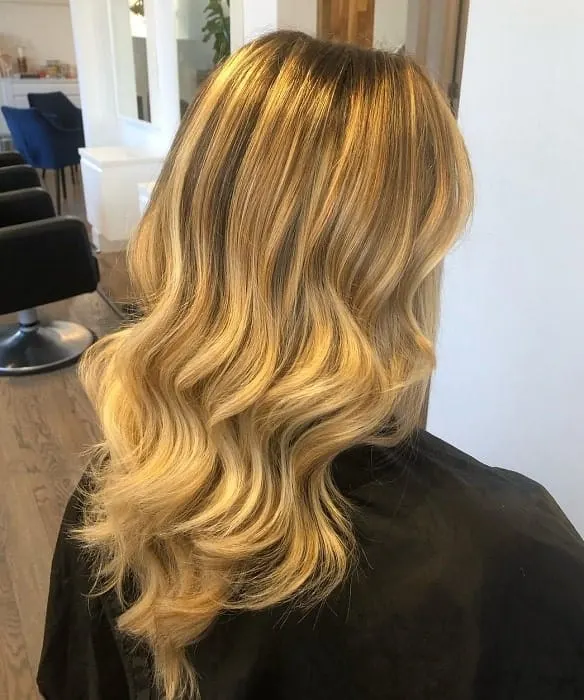 Having wavy long layered hair is not so hard as you might imagine. You just need to find out which layers suit you the most and learn how to cut them at home. Easy, right? You will need:
A pair of scissors especially for a haircut.
A hairbrush or a comb.
An elastic for separating your hair.
To straighten your waves you should damp your hair with a bit of water. That way it will be easier for you to cut it.
You also need to comb and brush your hair to erase all knots and tangles.
Bend all your hair in front of you and tie it into a ponytail.
Depending on how long or short you want your layers to be you should leave the elastic near or away from your head.
For subtle long layers leave the elastic down until there are only a few inches of your hair left there. If you want shorter layers, leave the most of your hair in a ponytail.
Cut off your ponytail in an even line from under it.
When you remove the elastic, you should see if there are some place left uncut and finish everything off.
Bold and Gorgeous Layered Wavy Hair
However, if you do need a bit of inspiration, here is a list of the most stylish 35 layered wavy hairstyles that you should consider:
1. Wavy Long Layered Hair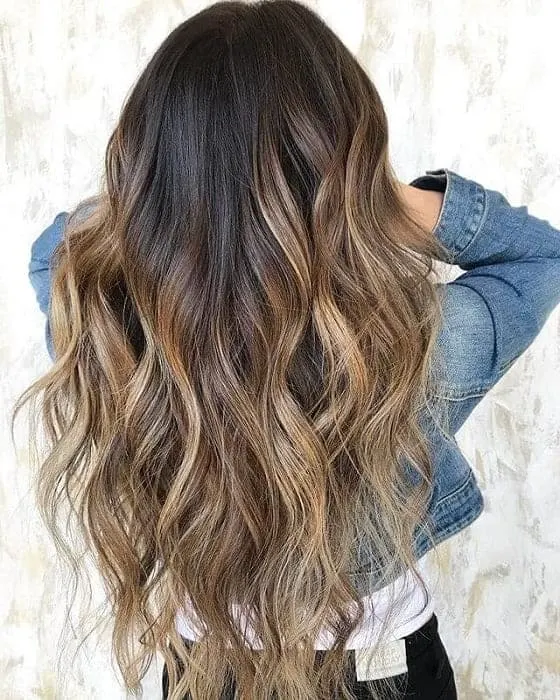 This long layered wavy hair look means leaving your locks or waves long and cutting the hair just a few inches from the ends. The long layers are what makes the look unique, follow the shape of the face.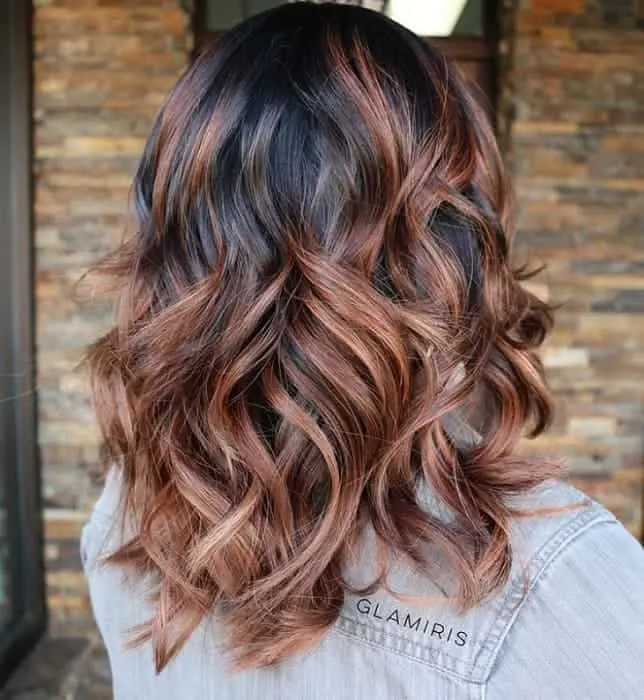 Those who have a bit thicker hair will find this hairstyle with layers and waves very suitable. The layers here begin around the face. Highest you can go are the cheekbones. The waves are accented and subtle.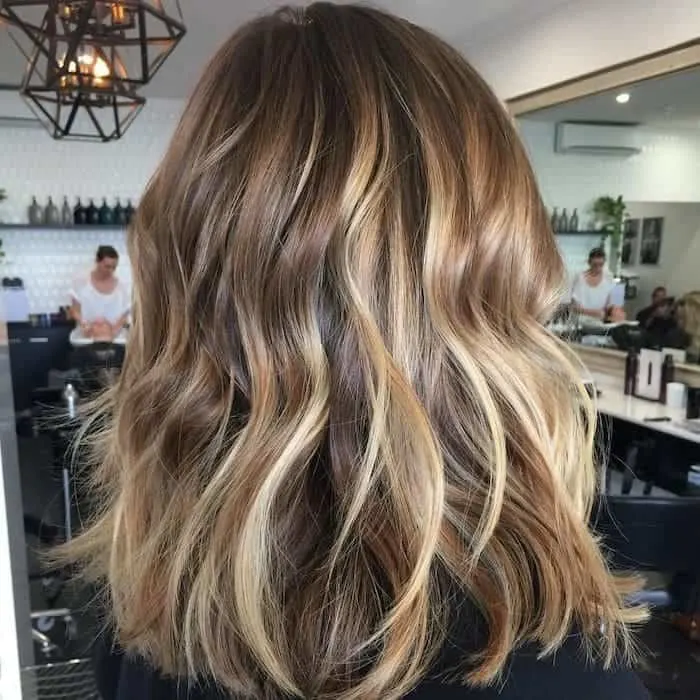 Shoulder length is a very specific length that can be tricky to style. The layering must be subtle and to begin at the jawline which will define the structure and the shape.
4. Messy Layered Hairstyle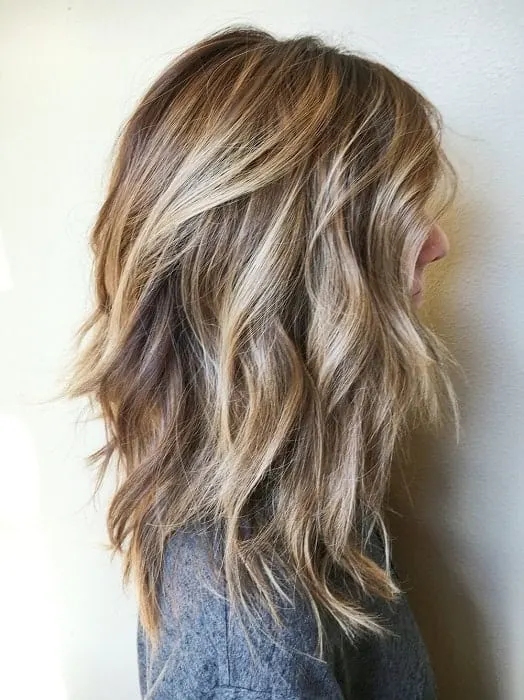 The messy layered hair with waves look is a very trendy look someone calls it even out-of-the-bed hair. It is informal, relaxed, with subtle loose waves and different lengths of layering.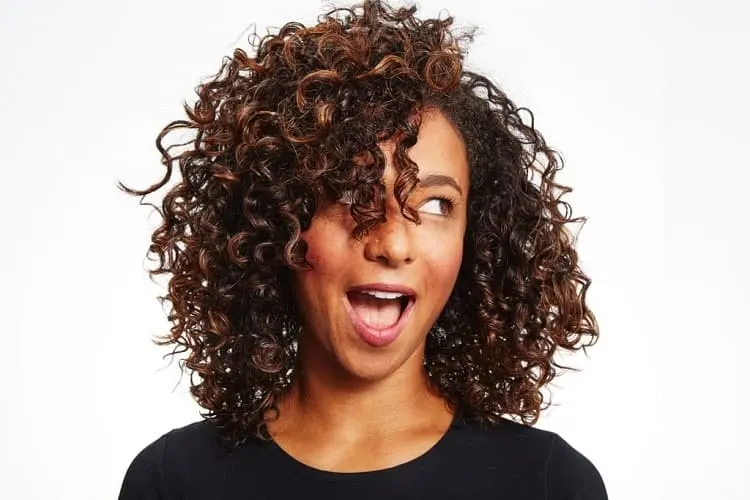 Depending on the intensity of the curls, the layering is suitable for girls with this hair type. No matter the length of the hair, a layer will always accentuate the curls.
This short layered wavy hair with curls look requires regular use of the styling mousse and blow-drying with a diffuser that should minimize the frizz.
6. Feathered Layers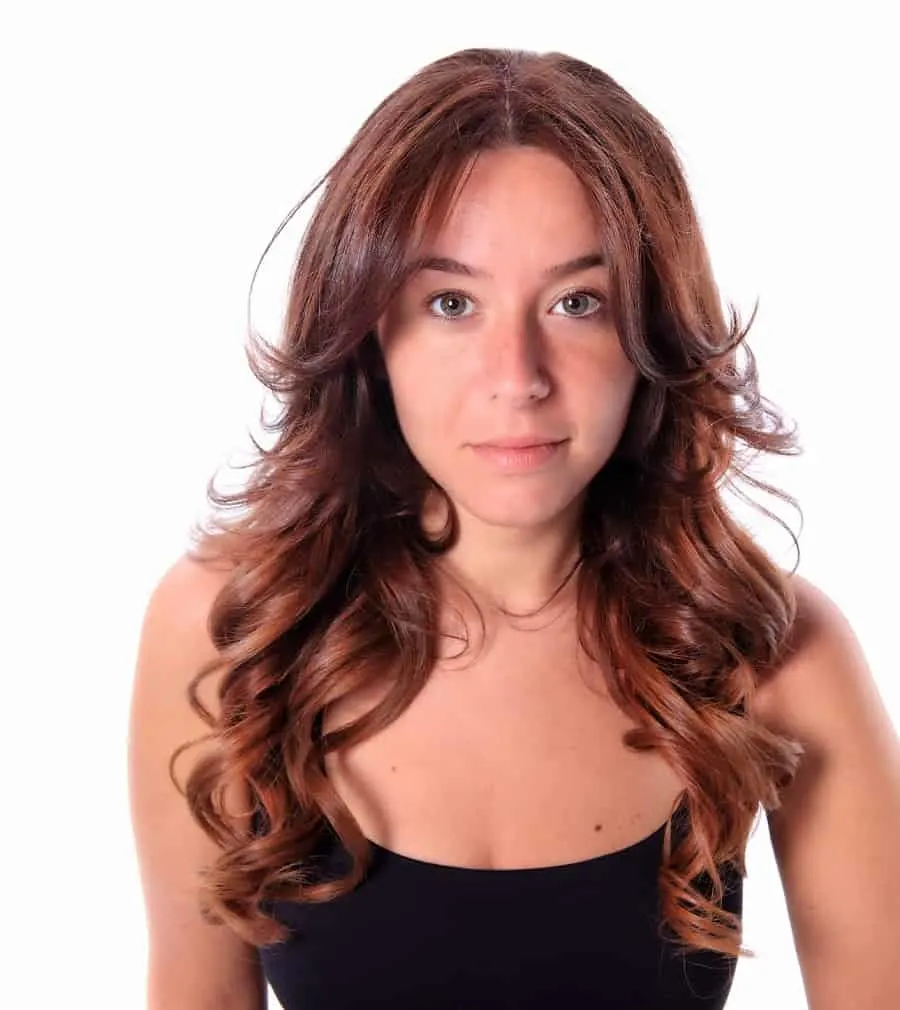 Feathered layers are a classic from the 1970's that are still popular today. The key lies in adding texture at the ends resulting in a feather effect and overall enhanced volume. Use a round brush and a hairdryer to flip out the ends and get ready to drop some jaws.
7. Short and Chic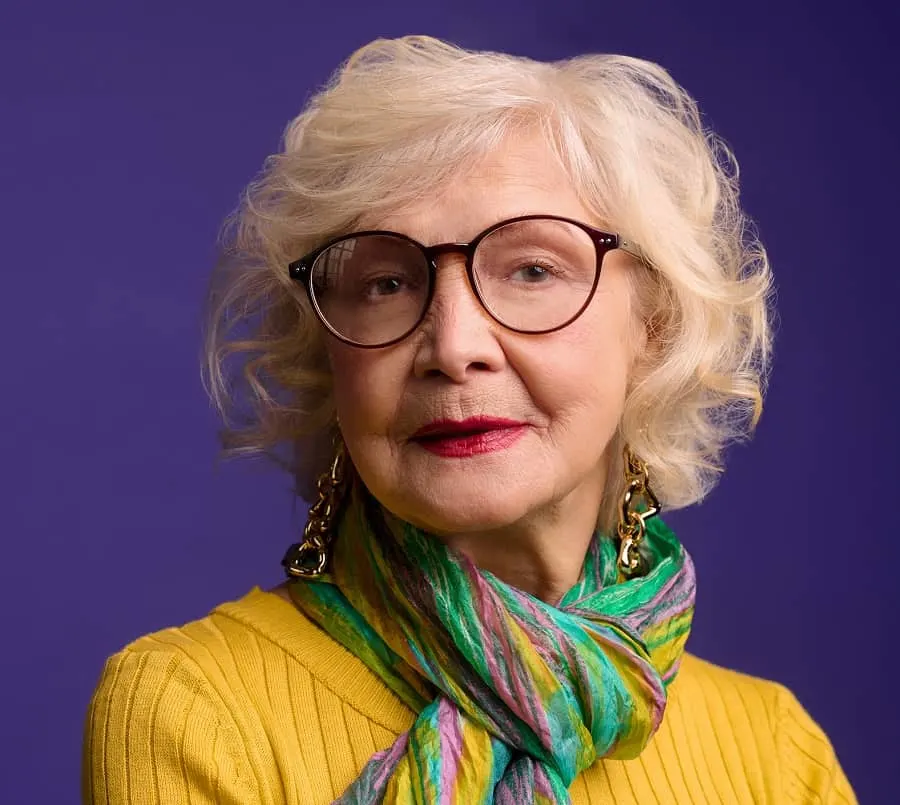 Layers can do wonders for elderly ladies with natural wavy tresses. Chop the hair in a short bob and side-swept bangs with the strands falling at different lengths above the shoulders creating a fuller look. Low-maintenance and chic, what more to ask for?
8. Mermaid Hair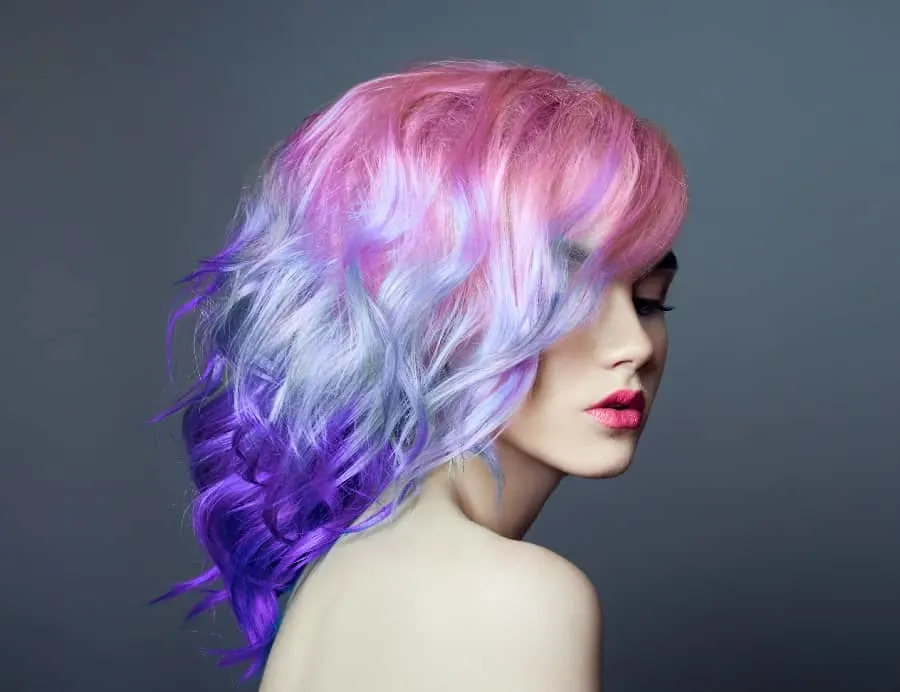 This layered wavy hairstyle is sure to keep all the eyes on you. The key lies in perfectly blending the rosy pink top into a pastel blue tinge before turning purple near the ends. Finish off the mermaid look with a deep side part tousling the waves on one shoulder.
9. Layered Wavy Bob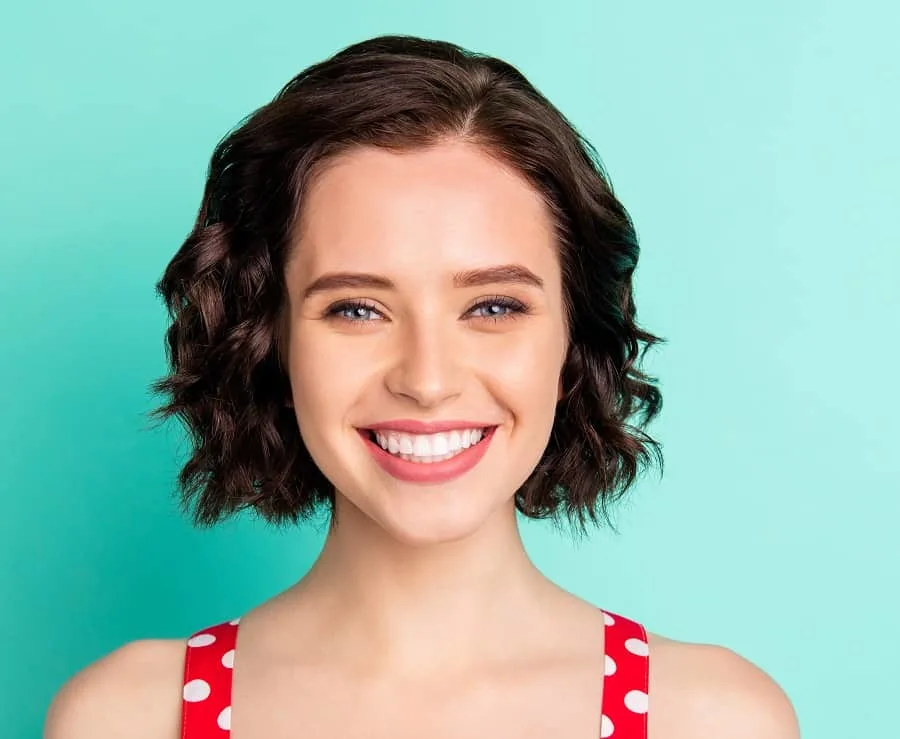 Rock a retro look to turn around some heads. The locks are cut into a blunt bob to reach the chin with soft layers along the length. Add curls, brush them out to create waves, and top off with an ample amount of gel for a wet on-the-beach look. Simply stunning!
10. Messy Appeal
Messy hairstyles have been trending for a while and look amazing too. Set those shoulder-length tresses on fire with a bright orange hair shade and a hint of red in between.
Opt for choppy layers clipping the strands in an uneven manner for a ruffled appeal. A hand-tousle and voila!
11. Stylish Lob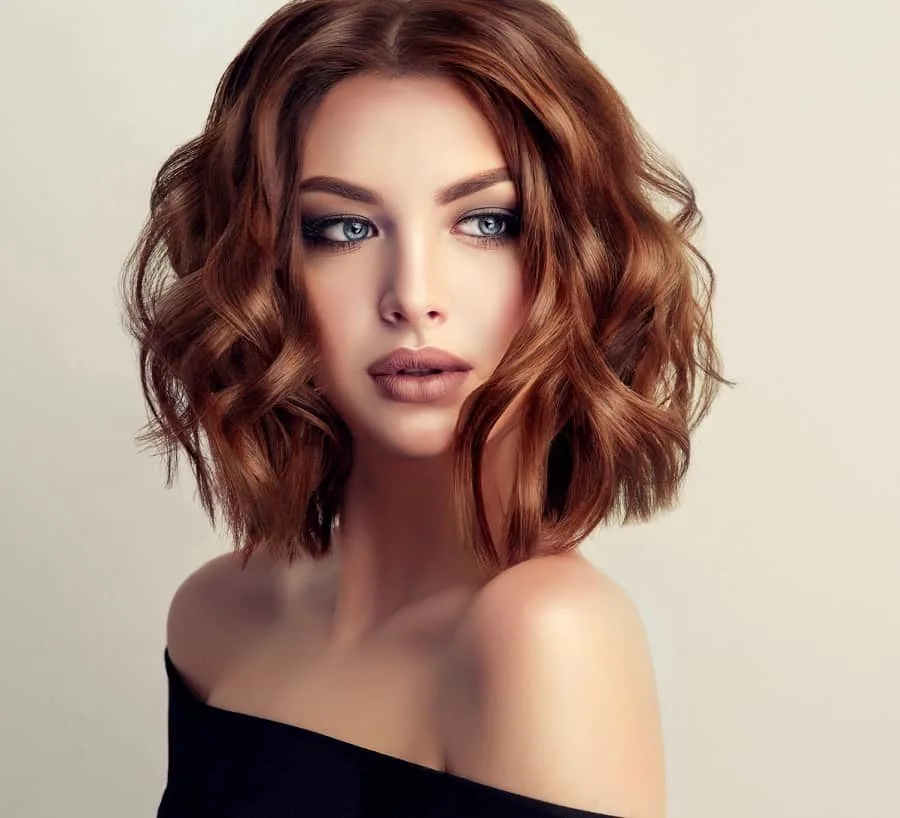 Lobs are the biggest hair trend of this season. Make a style statement by opting for one with straight-cut ends swaying above the shoulders.
Ask for subtle layering to create some movement on the head and add waves keeping the tips straight for a chic finish.
12. Pink Mane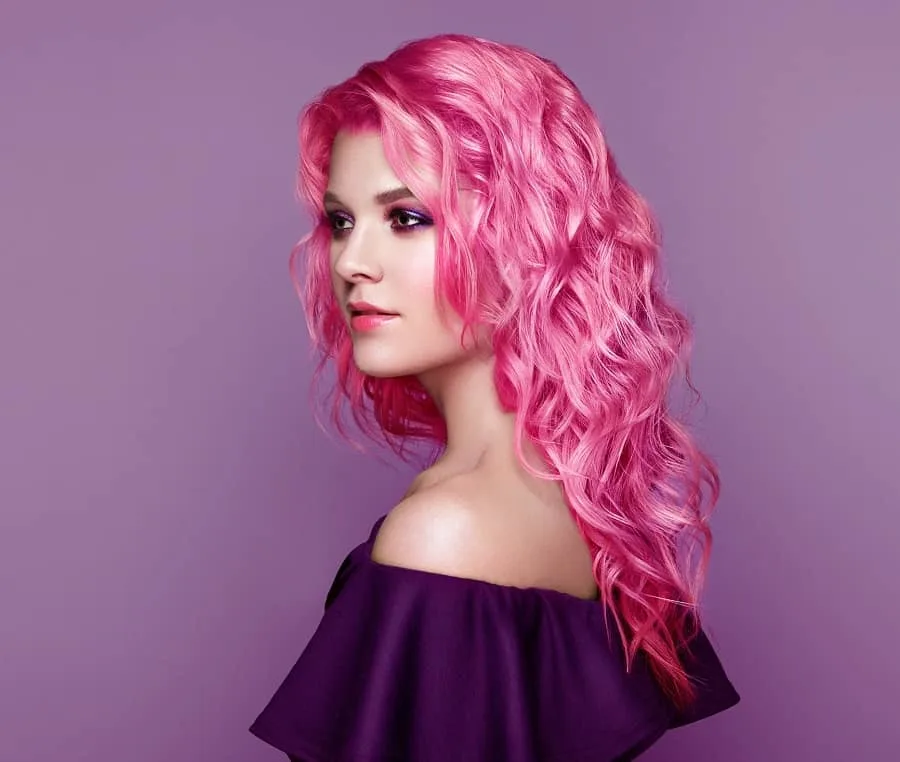 Make a bold move and dye your locks in a bright bubblegum pink hue to get noticed from a distance.
Use an ample amount of gel when tousling the layers with your fingers to create a wet on-the-beach look. Don't worry about the emerging dark roots as they add up to the style.
13. Blonde Locks
Layered wavy hairstyles are ideal to make thin tresses appear thicker. The strands are chopped at varying lengths preventing the hair from looking boring and flat.
Accentuate the layers with curls and brush them out resulting in gorgeous waves that won't be overlooked.
14. Dip-Dyed Tresses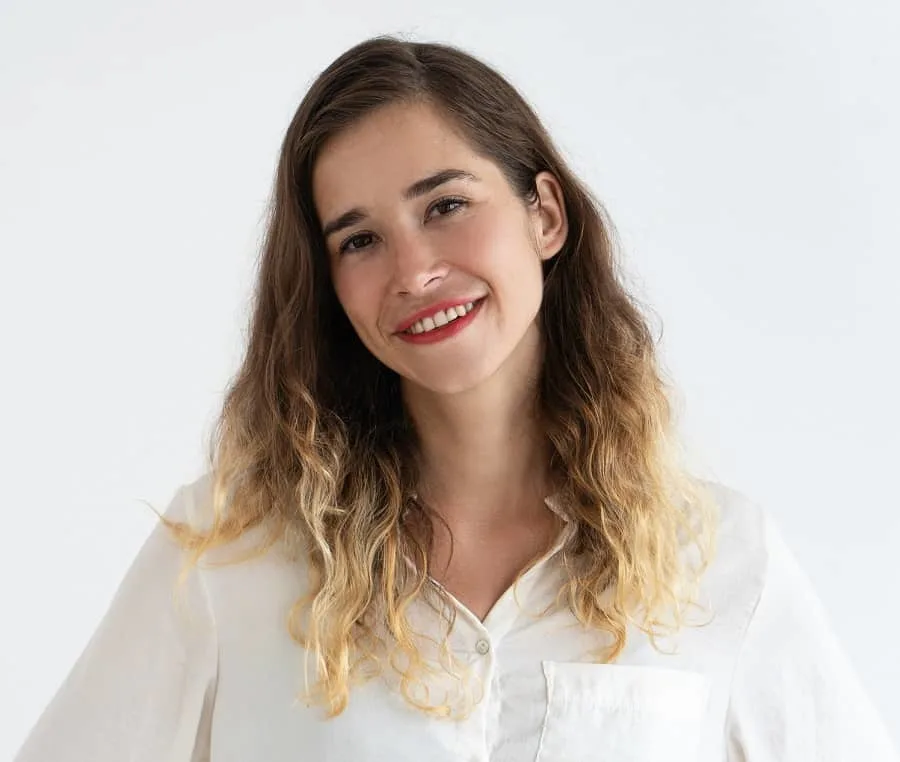 The dip dye technique transforms your entire look without much effort and can be done at home. Choose the color you like to contrast against your natural hair shade and add it to the ends only.
The key is not to blend much creating a striking two-toned look that will last for some weeks.
15. Wedding Look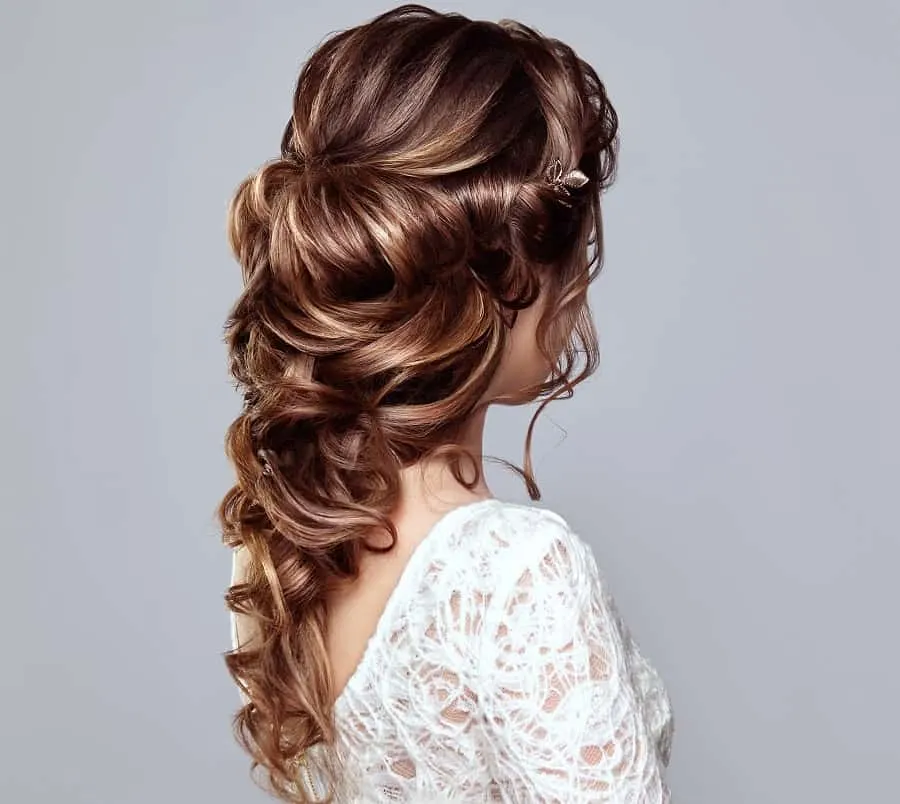 Layers and waves create the most elegant hairstyles for wedding events. Steal the show by twisting back the side locks leaving some strands to accent the face.
Clump the remaining tresses together to create the updo of your dreams. Don't forget to add some flowers. Romantic without a doubt!
16. Ruffled Braid
The simpler, the better! On busy or lazy days make those long tresses look perfect by entwining them in a simple braid.
The trick is to plait loosely for the layered ends to stick out along the length creating a ruffled yet chic look that is sure to attract some attention. Easy-breezy!
17. Pastel Hues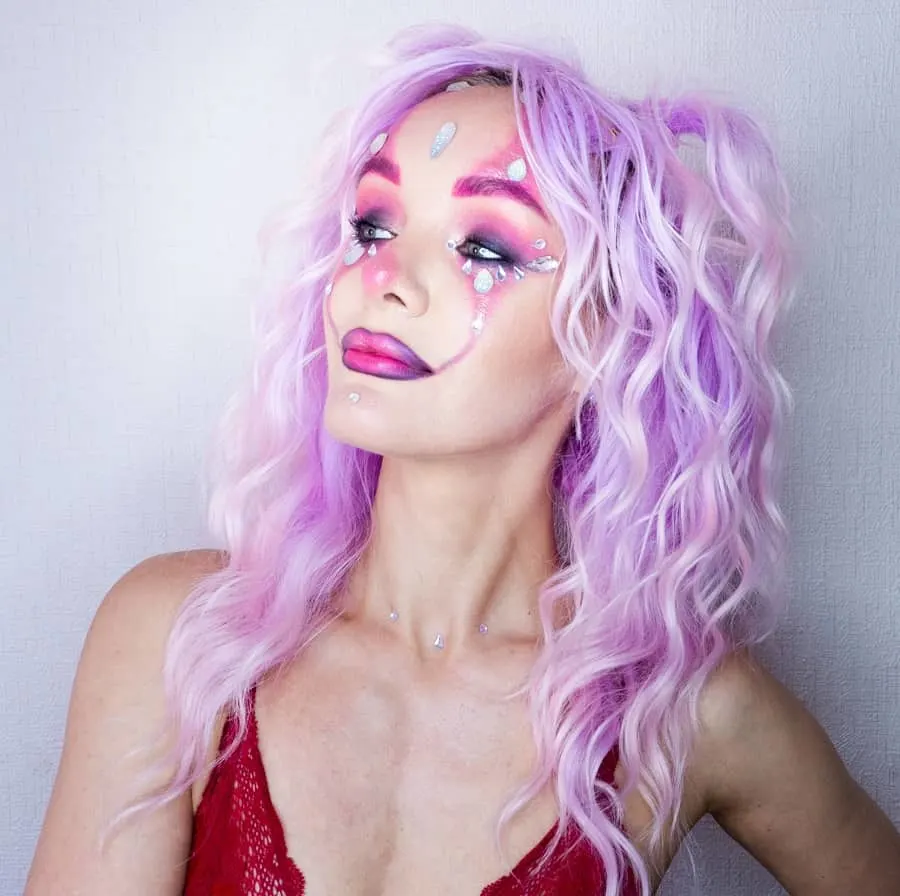 In the era of vibrant hair colors stand out from the crowd with a pastel purple mane. Set the look on fire with silver highlights or purple lowlights and dye the brows too. For those who don't have natural waves braid damp hair overnight and get ready to be amazed by the results!
18. Side-Tousled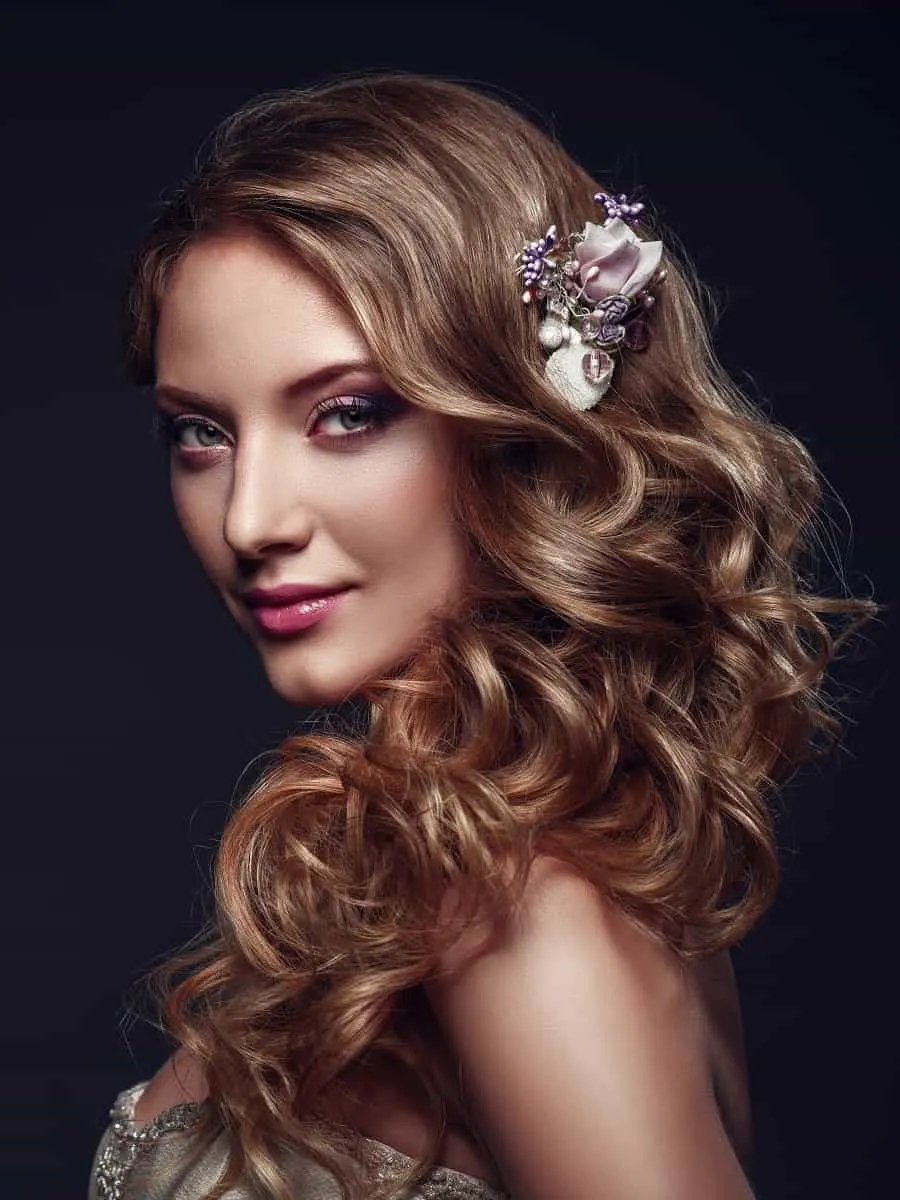 Why complicate when a simple style is enough to set you apart from others at formal events? Use a big barrel curling iron to achieve luscious waves. Finger brush the hair tousling it on one shoulder and finish off with a floral clip. Can't get any easier!
19. Pinned Back Style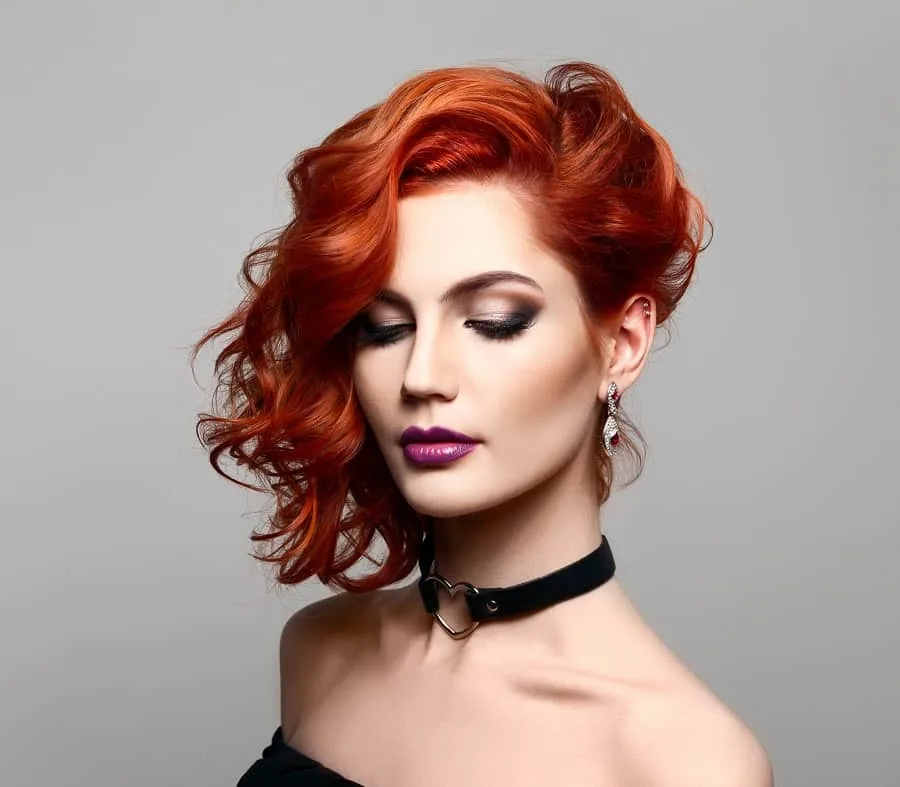 Layered wavy hair looks exceptional when coupled with a short haircut. Recreate this punk look by going for a medium-length bob and a coppery-red hair shade. Pin back the strands on one side of the face and top off with chic earrings. Tada!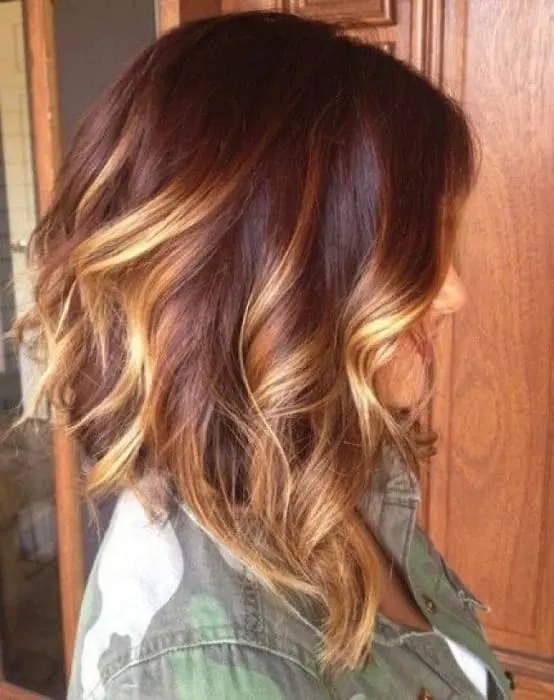 The textured bob is an uneven layered hairstyle with waves in places but has a balance and structure even though the pieces do not connect perfectly. The waves are loose and fall down adding a volume to the hair.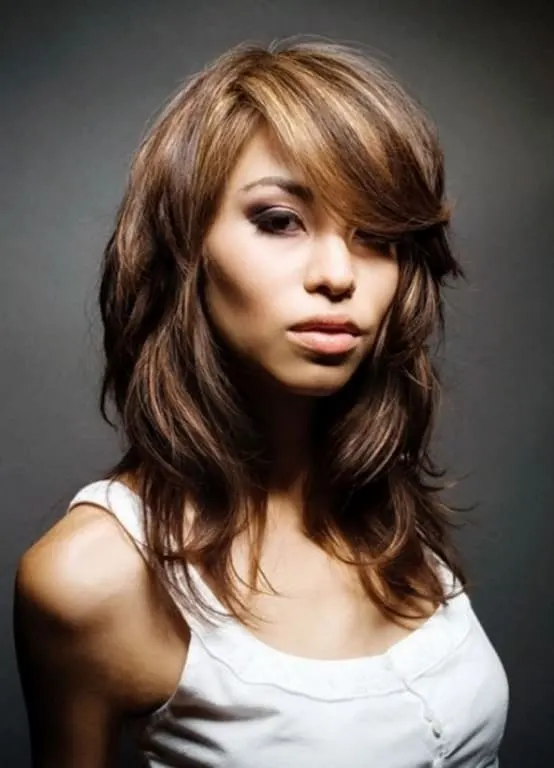 Side bangs give a retro look to the layered wavy hair. here, the layers should be subtle and the bangs with soft ends.
22. Layered Glossy Curls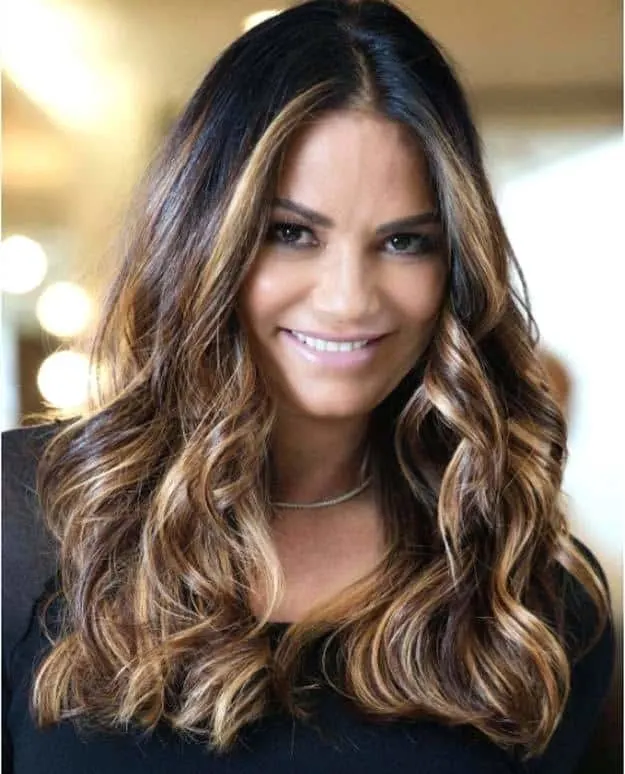 The accent on the shiny curls is what defines this long layered wavy hair look. The curls are shiny, defining the layer presenting a voluminous look that makes the hair look rich.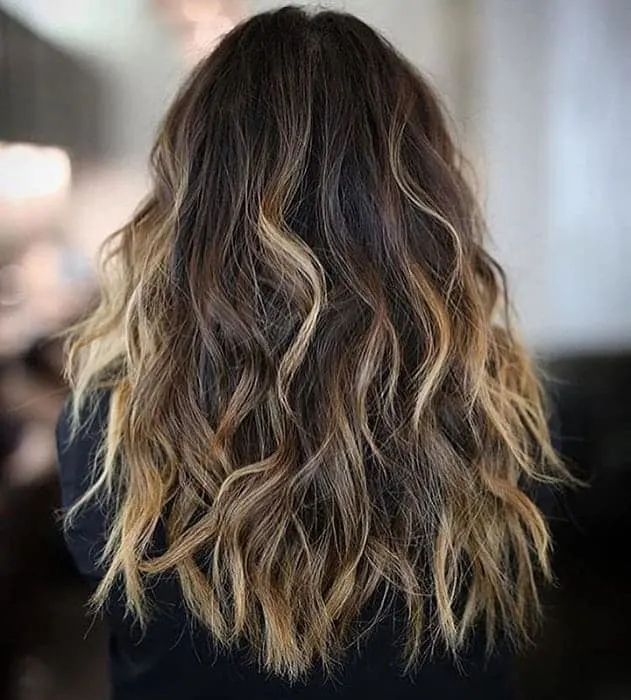 The most wanted look among the celebrities and all the girls, in general, are the beach waves. It is most suitable for longer lengths of the hair and it provides a sexy and casual look, the layering must be perfect so that the waves can complement each other.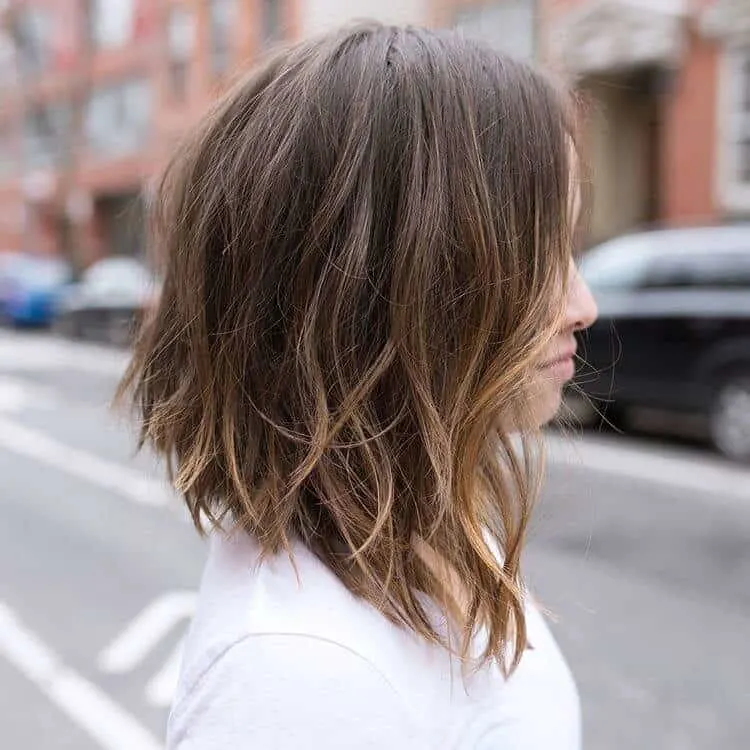 The lob is the hairstyle that fits everyone. The choppy layered hair with wavy lob is a modern and young look that gives your hairdo some edge. The layers are wispy, the hard lines are softened but long enough to look cool.
25. Layered Wavy Spirals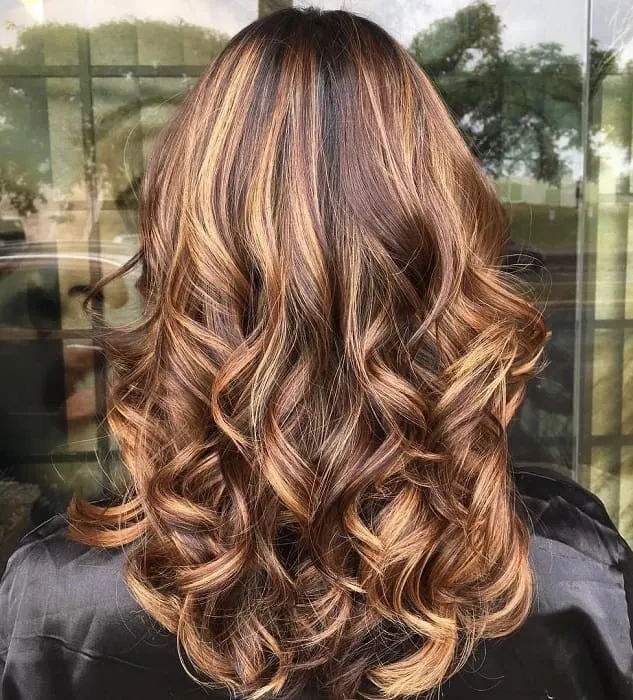 The long layered wavy hair look on the locks in a form of spirals gives the whole hair a volume. The spirals are done from the middle of the hair downwards, where the layering should be the most intense. The upper part of the hair is finely combed.
Long Layered Wavy Hairstyles
Long layered wavy hair for some of you might be a statement. And that is not a surprise, considering that long, healthy hair looks eye-catching in any occasion.
On the other hand, when you have both waves and layers in the game, your hair becomes a bit harder to style. You need to use some additional products and to learn which hairstyles suits your face the best. If you are looking for the pieces of advice about all these things, then you have come to the right place.
Here are some of the best long layered hair with waves that you should consider if you opt for this particular cut. You will surely get inspired!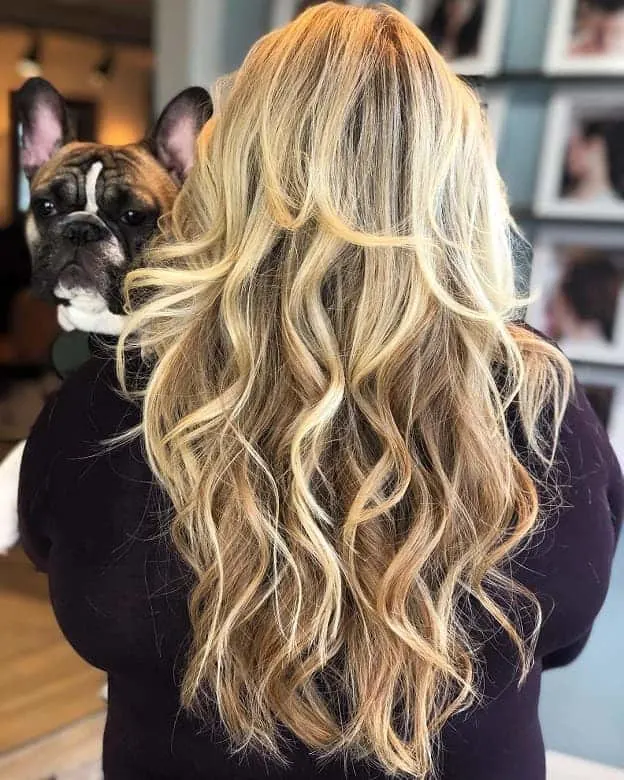 Blonde balayage never looked this good, as it looks on long blonde hair. Waves are a wonderful way to highlight all layers and shades that you have on your hair.
This long layered wavy hairstyle is easy to style. You just need to pay attention to hair care. Put oils on your hair ends and use a good shampoo.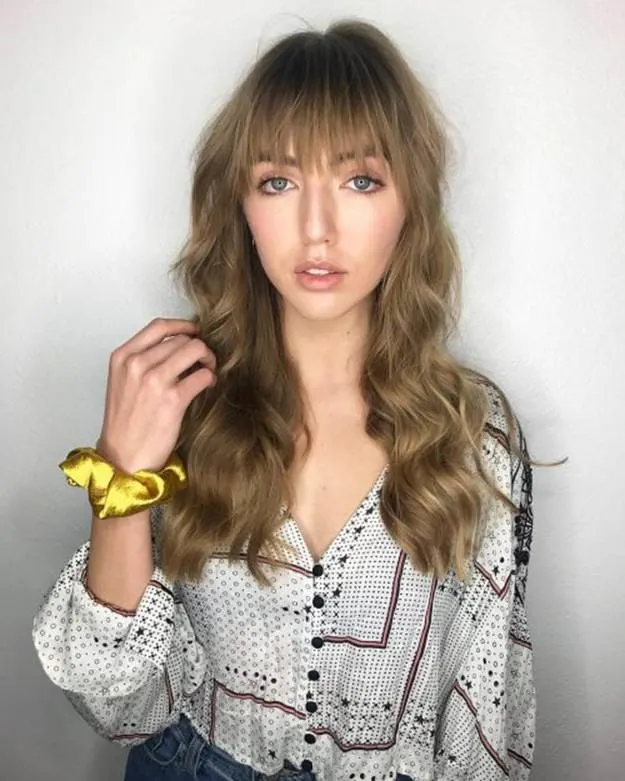 You can either love or hate bangs, but one thing about them is sure – they never go out of style.
Whether you wear short or long layers on wavy hair, it doesn't matter. French bangs will round off your face and make your cheekbones look highlighted.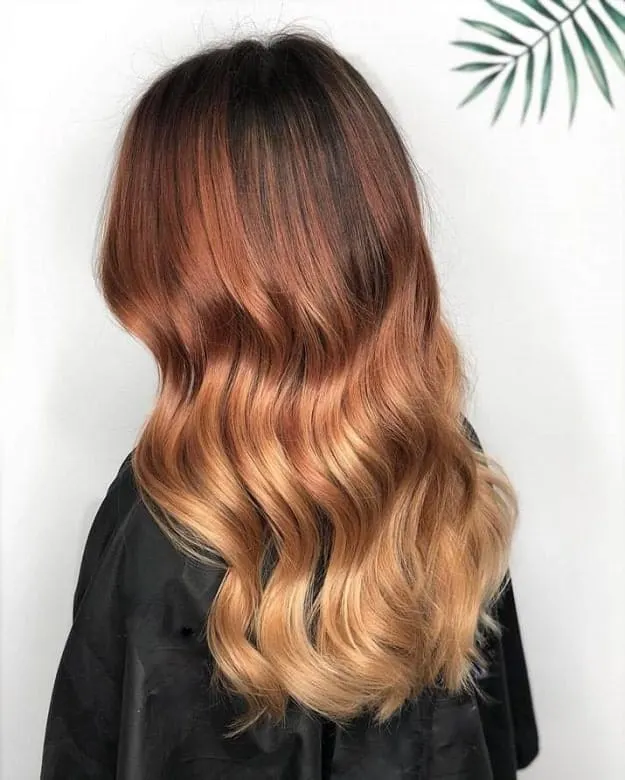 Lovely melted auburn ombre looks absolutely lovely on your layered hairstyles for long wavy hair. With the addition of long layers, your hair will look amazing for any occasion.
29. Side Separated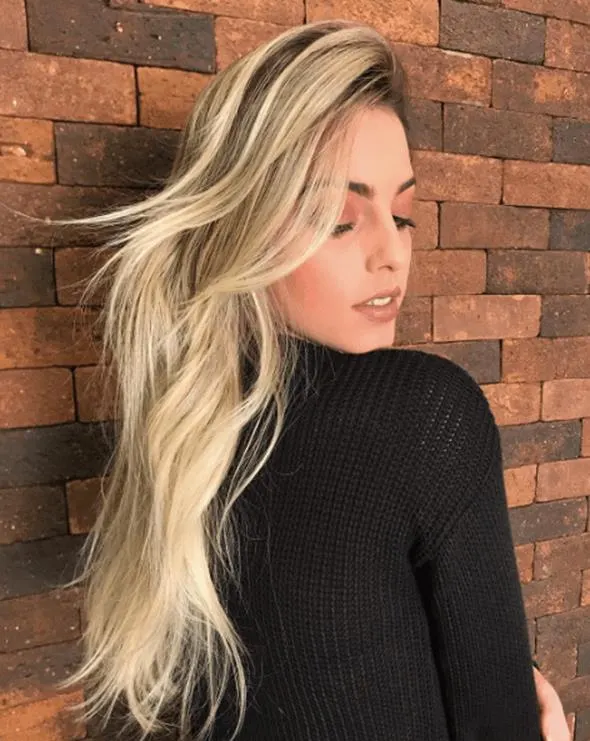 When you slide your hair over one side, you send that casual vibe to others that you like how your hair looks like. And there is nothing to be unhappy about when it comes to this long layered wavy haircut. It is simple, yet very beautiful, great for everyday wear.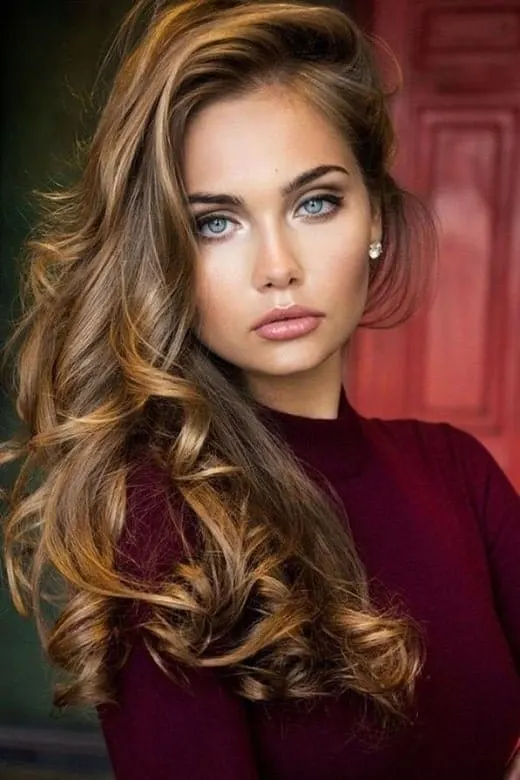 For all those glamorous events, opt for something like this. Wavy long layered hair with balayage has thrown at one side of your head will make you look like a Hollywood diva.
This is one of those hairstyles that you can DIY at the comfort of your home.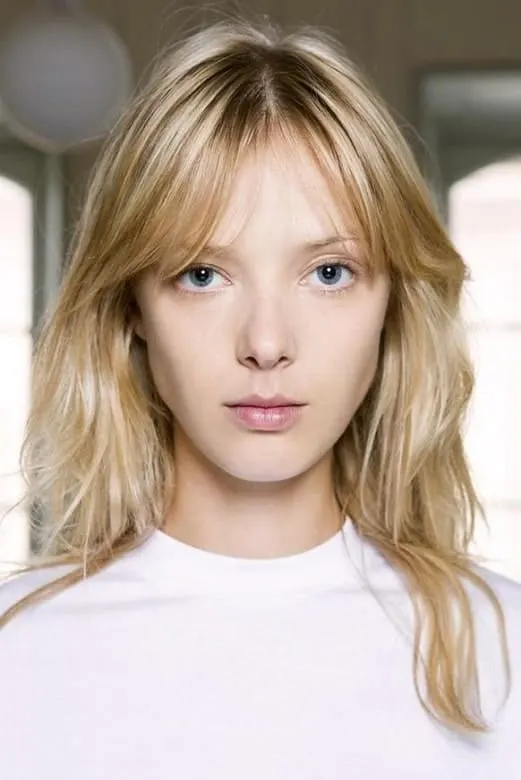 Lovely dark or honey blonde shade suits perfectly girls with fair skin tone. However, the main things that take the most of our attention on this style are those sparse bangs. They simply look gorgeous and match perfectly with long wavy hair with layers.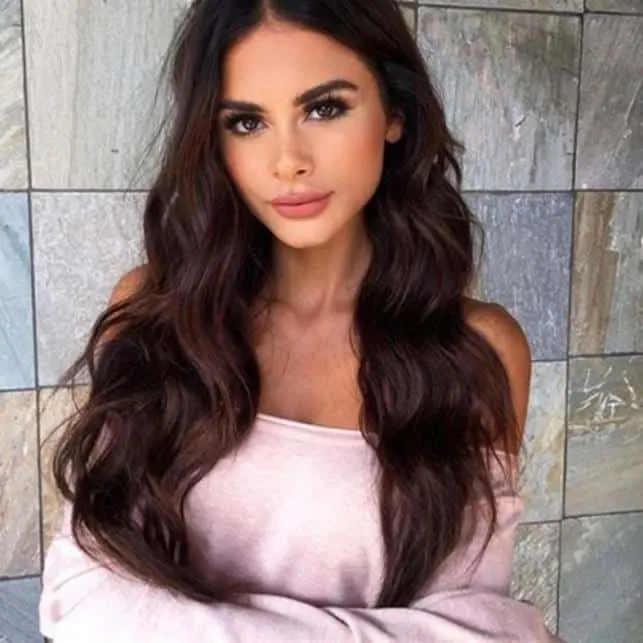 For everyday wear, spending leisure afternoons at your home, you can always count on half up half down style. The rest of your long layered wavy hair is pretty casual and left to fall freely.
33. Highlights and Long Beach Waves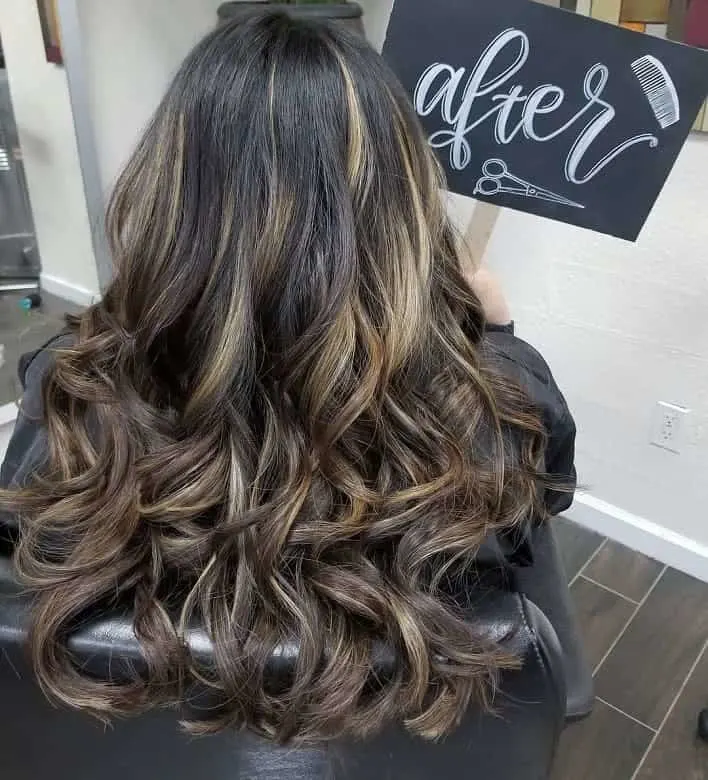 Not typical waves you will admit, but hey, they look gorgeous. Don't you agree? Lighter shade on your ends will make them highlighted even more.
This layered cut on long wavy hair is perfect for special occasions, such as birthday parties, weddings, and engagements.
34. Blonde Highlights on Brunette Hair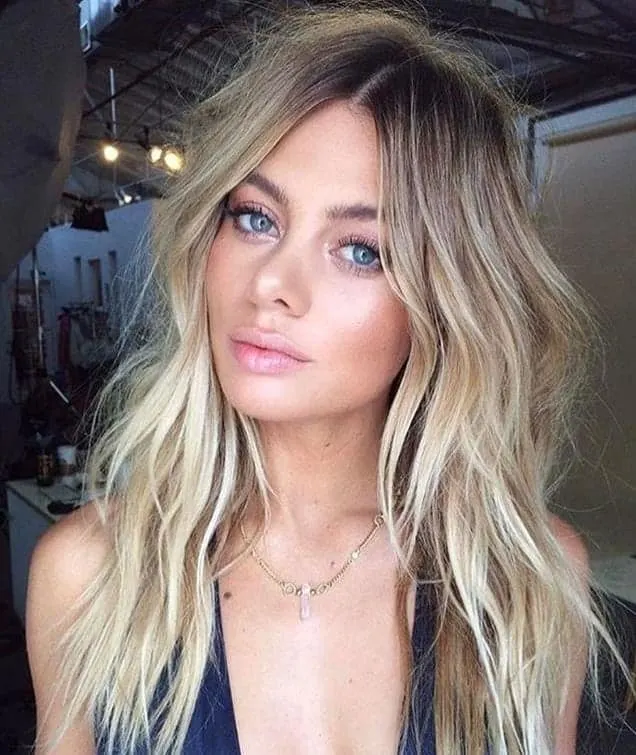 If you would like something new for summer, this is our definite suggestion for you. Blonde hair can be even brighter after you spend some time on the sun and make this long layered wavy hair look even more interesting.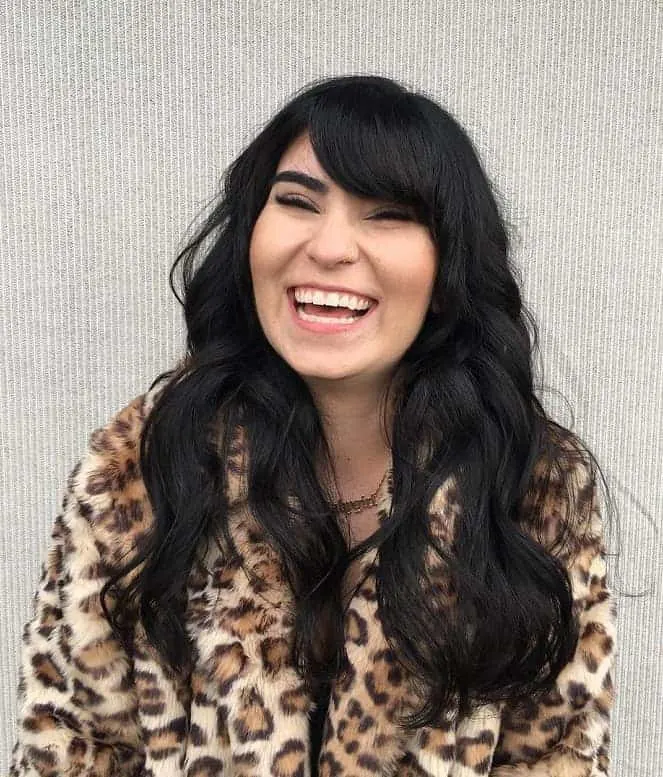 As well as any type of bangs, side ones look perfect on any hair length. You can be absolutely sure that with this wavy long layers you will catch all the attention. Side bangs are great for styling. You will need just a few minutes in the morning to make them work for you.
FAQs
Does layer make my hair thin?
The layer only makes your hair thin in the places where it begins, which mostly results in the volume, not on the thickness of the hair itself.
Wavy or curly – which hair type is perfect for layering?
Layering is suitable for all hair types, but it is most accented and looks better is the hair is wavy. The curls do not make a place for the layer to show.
Does layer add volume to wavy hair?
Yes, the layer does add a volume to the hair, especially if it is styled professionally.
Short layers or long layers – which will look good on long wavy hair?
Short layers on long wavy hair can be great if you want to add more volume. Also, short layers are very subtle, which make them perfect for different types of styling.

On the other hand, long layers on wavy hair can seem pretty good as well. They are great for more polished hairstyles and perfect waves.

So, choose layers depending on which style you want to achieve. The fact is – they both look good on long layered wavy hair.
Do layering causes split ends?
There is no actual proof that layering causes split ends. However, many other things can cause split ends. Heating, chemical treatments, and overusing rubber bands.
If you are willing to make a change start with your hair. The wavy layering does not seem to go out of style. Depending on your hair, choose the look that will complement your face and follow the lines.
The more undone the layered wavy hair is the better look you will achieve. It is important not to overdo your whole hairstyle because the point of the wavy layering is the messy informal attitude.