Dirty blonde hair colors are literally rocking in 2019. Besides, why decorate yourself with a limitless contour on the face when one can flaunt cute and simple dirty blonde hairstyles. Getting a new hairstyle can be risky and adventurous but if it turns into a healthy shape, you know that it was worth giving a try.
Popular Dirty Blonde Hairstyles for Women
Following are some ideas and recommendations encompassing of 10 dirty blonde hairstyles we love.
10. Platinum Bob Dirty Blonde
This short blonde hairstyle would look good on almost any face structure since it is the most accepted and the loved blonde hairstyle that can go elegant and messy in a microsecond. If you want to give yourself a sturdy look, this would be the best possibility.
9. Blonde Chestnut Locks
Chestnut locks are perfect for almost any season. One can exhibit their looks into the trendy ones with chestnut looks because they would definitely make dirty blonde hairstyles. A party animal will always be satisfied with this blonde hairstyle.
Dark & Honey Blonde Hair Color Ideas
8. Mid Length Blonde
Medium length blonde is an ideal hairstyle for giving woman slight young looks. If you were new to experimenting with hairstyles and are in search of cute blonde hairstyles then this one would definitely overpower your previous hairstyle look.
7. Dark Blonde Bob
Thinking of a beauty realm and not thinking about Marilyn Monroe's will be an injustice. Speaking of which, she always set a mark of blonde bobs. Dark bobs are super cute hairstyles depending on what nature you provide your hairstyle being cute, messy or dirty.
6. Blonde Lob
Blonde lob is not just the hottest but super attractive hairstyle to flaunt in the summer season. This dirty blonde hairstyle is a lifesaver; one can always look faultless with this dirty blonde hairstyle. This haircut is considered the most dubbed one because it never went out of style.
5. Surfer Blonde
Surfer Blonder is every woman's summer dream hairstyle. Drawing attention with simple yet dirty hairstyle was never this easy. This super impressive hairstyle would go about with any kind of occasion. If you are indecisive and want to take a chance on a new blonde hairstyle, this famous one would keep you safe.
4. Finger waves
There is a myth of finger waves hairstyle not suiting every face or its structure but this never ran out of style. It is one of those red-carpet hairstyles, which has always given a woman much of a classier look. Considering the fact, blonde hairstyles naturally makes your outfit look twice as attractive as it could be.
3. Ponytail Dirty Blonde
It is tiring to keep your hair loose open 24/7 but a ponytail is one of those simple and cute hairstyles which started trending in no time and is still up to date. Rather than spending days on deciding what hairstyle to pick on, a simple ponytail can match any dress or outfit in the given time.
2. Soft Curls
Shaping your hair and giving it a cute look, once in a blue will not harm them. Looks are to enhance with time and what features other than hair will give the look a drastic change? Soft curls or waves save massive ugly other hairstyles that would not ensemble with your beautiful outfit.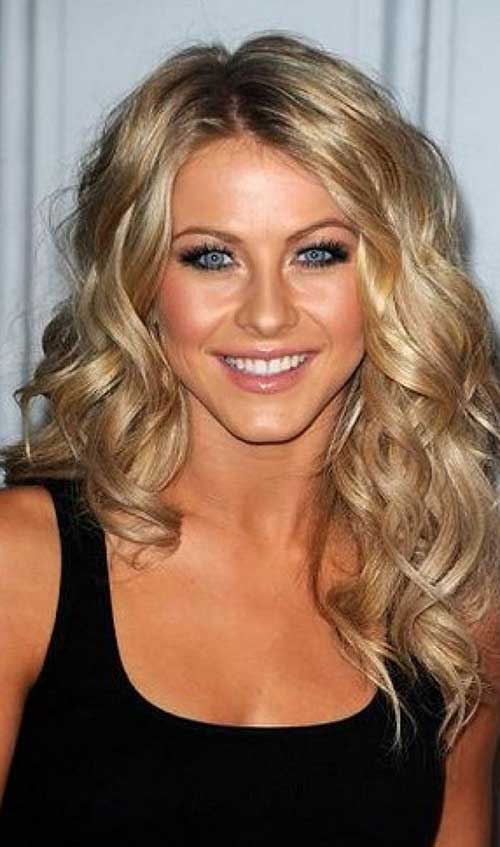 1. Dead Straight Blonde
Simple straightening can also be an option. Straight hair has always looked elegant over the years. People with natural straight blonde hair can relate. It is a blessing to have such a hair type. For those who do not possess straight hair, can straighten them with a straightener, which is a little time consuming but worth it.
These following simple, cute and dirty blonde hairstyles will never run out of fashion and will always save a woman's day for any event or occasion. Not all the time, a visit to the parlor is mandatory for a good fresh look when you can sensibly make it in no time.