Tree braids are the best way to wear hair extensions. The natural weave is attached to your hair by cornrow braiding.
The braiding starts on top of your head and hair extensions are carefully woven in to become part of your hairstyle. This is the most natural way to extend your hair since no glue or needles are used. That's also the reason why tree braids don't last as long as other hair extension methods.
However, they can still stay intact for 2 or 3 months depending on the hair type and hair care technique.
Beautiful Tree Braids That Can Make You Look Fabulous
If you are suffering from thin and unruly hair and hoping to improve the volume in the most natural way, then the tree braids are for you.
Women who want to change their look, try new colors and new hairstyles can benefit from this simple way to attach hair extensions. These braids are easier to attach than other weaves and the process takes much less time. It's easy to create tree braids in the comfort of your own home as long as you have someone who can give you a hand. We collected 55 various ways to make these braids for you to choose from.
1. Simple and natural tree braids
If you want to hide the fact that you are using hair extensions, this image is for you. You need to start the braiding near the middle part hairline and do it subtly so you can cover it up with the rest of the hair.
2. Side part weaving
If you are a fan of side part hairstyles, this approach is for you. You have to start braiding after your hair is carefully arranged into a side-parted style. This way you can sport wonderful side swept bangs.
3. Swept back and windblown
If you like to open up your forehead and keep the hair out of your face while sporting a long and voluminous mane, you need to make cornrows starting from the forehead hairline. What a great way to outline your facial features!
4. Tree braids with blue highlights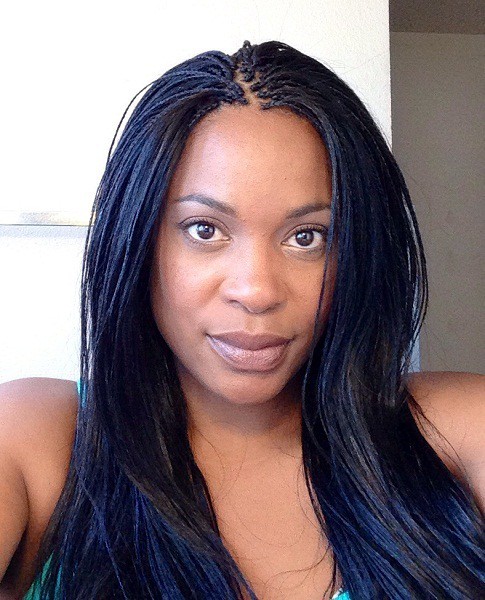 Tree braids are a perfect way to experiment with various colors. If your natural hair is raven black, dark blue hair extensions will give your image extra style. You can also experiment with other shades of blue.
5. Soft curls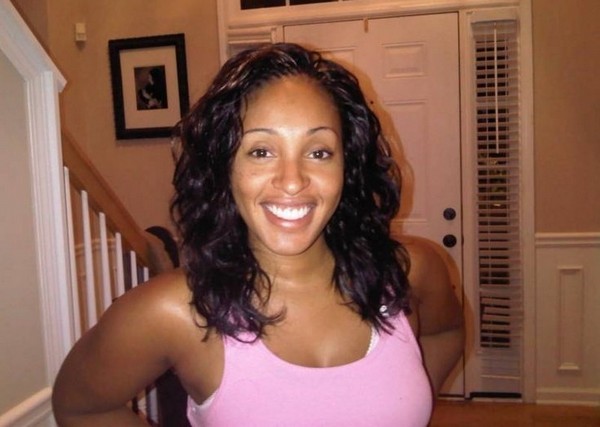 Dark-skinned girls with curly hair always dream of soft strands. However, they are usually faced with uncontrollable and frizzy hair. Hair extensions can make the dream come true in just an hour or whatever time it takes to braid them in.