Warm brown hair color is one of the most common hues. Perhaps because it's so common, it's also the hair color women most want to change.
Brunettes bleach their hair blonde, dye it red, or paint it black in an effort to stand out from the crowd. There's the idea that brown is basic, boring, and ordinary. The exact opposite is true, though. See, there are no boring hair colors—only boring people.
Don't hate it. If this sounds like you, you just need to reevaluate your brown locks. Maybe you'll change your opinion of what brown can do.
Charming Warm Brown Hair Colors
Consider yourself lucky if you're a brunette with warm brown hair color. That particular hue is on the cusp of a popularity explosion. It's not basic or boring, either.
Warm brown hair has depth and dimension. You can achieve that if you go to the right stylist or mix your colors right yourself. Streaks and hints of gold, honey, dark blonde, light brown, and even some red add warmth and vivacity to ordinary brown hair.
Take a look for yourself and also browse these mahogany hair colors as we really like them.
1. Short Hair with Wavy Layers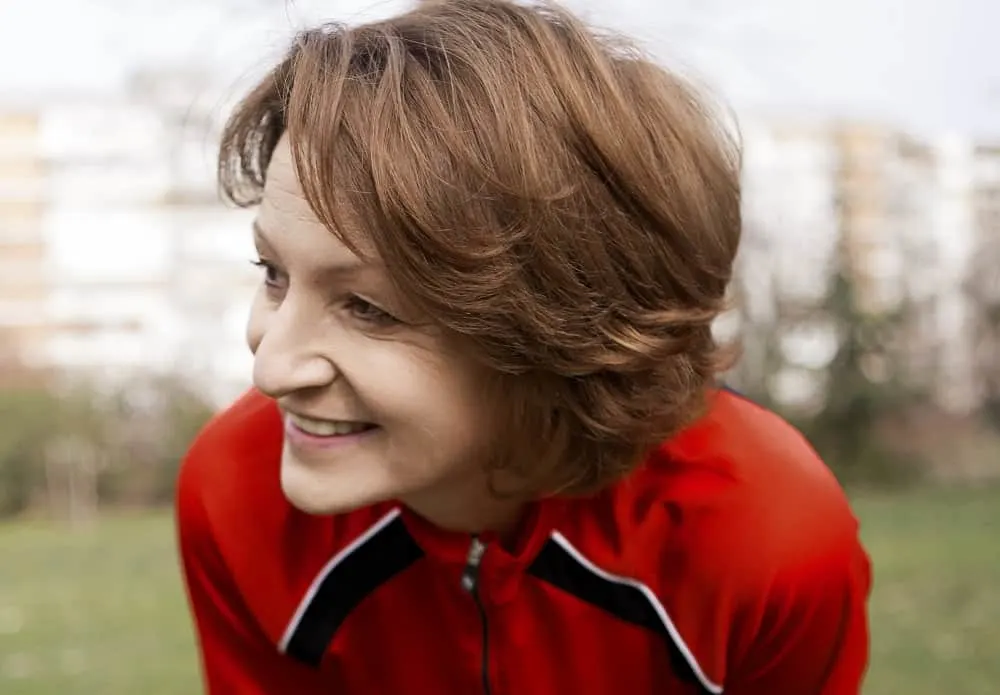 Give your short wavy locks an instant boost with warm brown hair color and lots of short layers. We love the way the hair falls on this stylish short haircut, ideal for older ladies who prefer low maintenance.
2. Natural Afro Hair
If you've decided to rock your natural hair texture, you can at least make it a color you love also! Warm brown will not only lighten up your gorgeous afro hair, it will highlight your eyes and dark skin tone as well.
3. Medium Brown Straight Hair
Consider yourself lucky if your hair's natural texture is straight. You'll easily be able to rock a beautiful loose braid in the top half of your hair. A medium brown is just the color to help you look elegant and sophisticated.
4. Blonde Highlights on Brown Hair
If you're rocking a brunette bob or hair that is less than shoulder-length, give it a little glow with either light blonde or caramel highlights. Add those large, sexy waves to pull hair away from your face and accentuate your eyes.
5. Balayage Brown
How stunning are these long locks in their warm brown balayage? The only thing that makes the color look even better are the luscious waves filling the hair. Top it off with a headband and your style is finished.
6. Hints of Highlights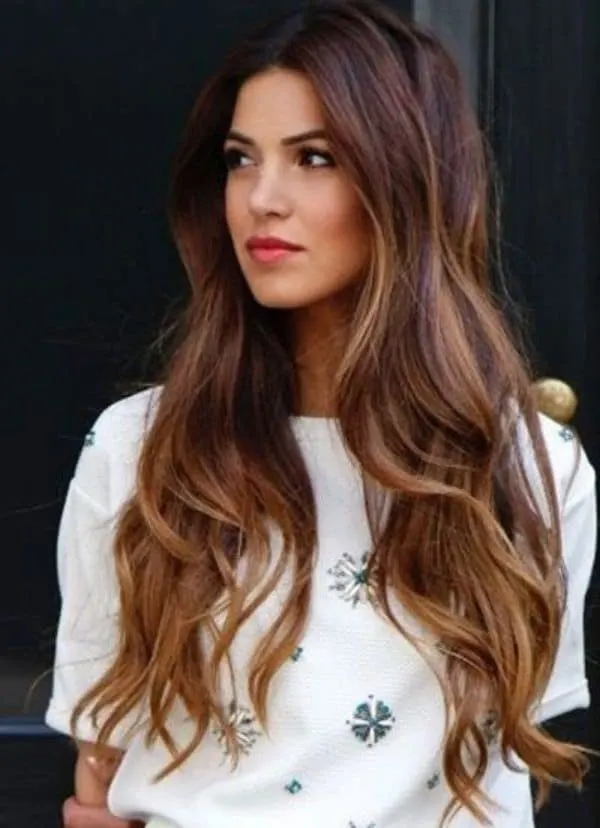 One easy way to adopt a warm brown hair color is to ask your stylist for highlights. Avoid icy shades, however—you don't want platinum or even ash highlights. Stick to lighter shades of brown or, at the most, honey blonde. You won't end up with a warm look if you mix in cool hues.
Light Brown Highlights on Dark Brown Hair
7. Milk Chocolate
A milk chocolate hair color exudes warmth. This shade typically makes it look like you have highlights and lowlights even if you don't. Just a protip, though: the zigzag part is officially over so even if you copy the color seen here, don't mimic the hairstyle.
8. Brown and Blonde
A warm brown hair color subtly mixed with the faintest hints of blonde will make your hair shine with its own inner light. It also looks natural, which makes upkeep easy. Maintenance is never as difficult or time-consuming when you're rocking a natural hue.
9. Toasty Highlights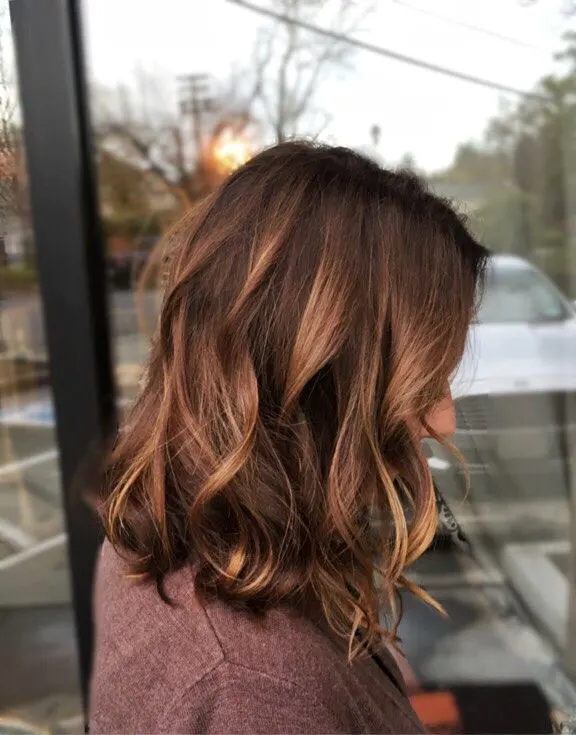 The highlights pictured here are a delightful toasted almond shade. If your natural base color is brown, then golden highlights make all the difference. You don't need a lot of them, either. Avoid chunky streaks and opt for a natural-looking balayage instead.
Caramel, Violet & Cinnamon Brown Hair Color Ideas
10. Brown Ombre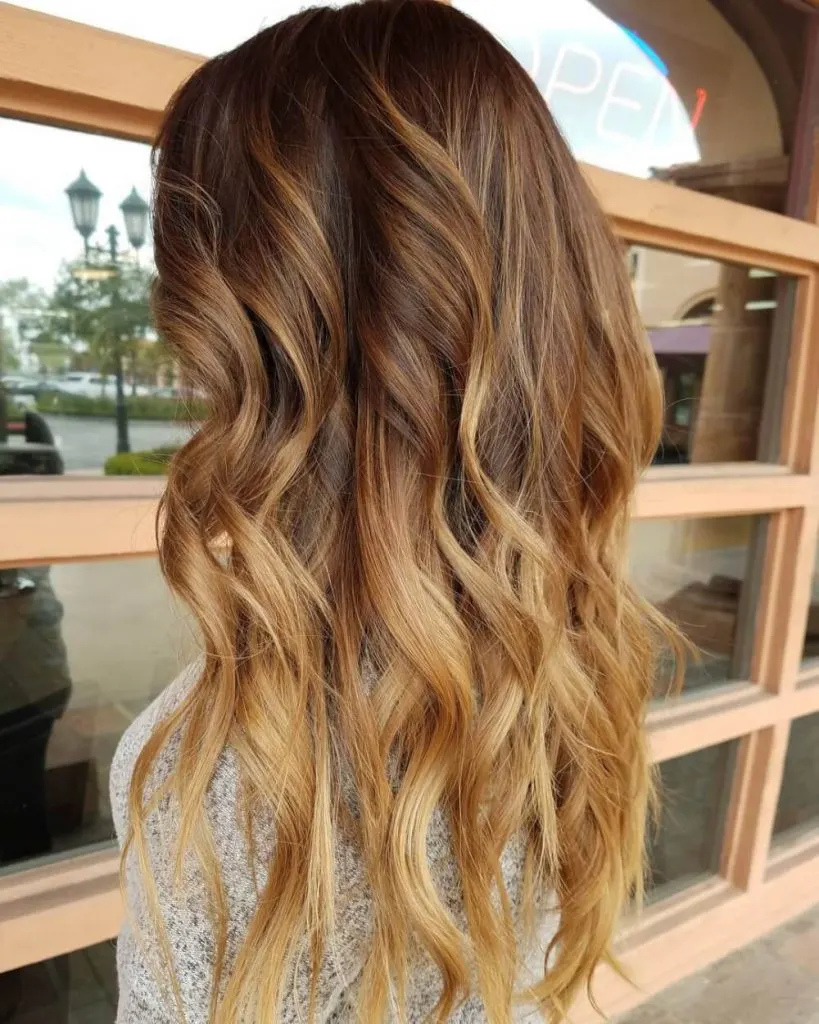 Although this brown hair color has quite a bit of blonde, you can see that it's golden blonde. Sticking with honeyed tones will bring out the warmth and richness of even the lightest brown hair.
11. Sun Streaked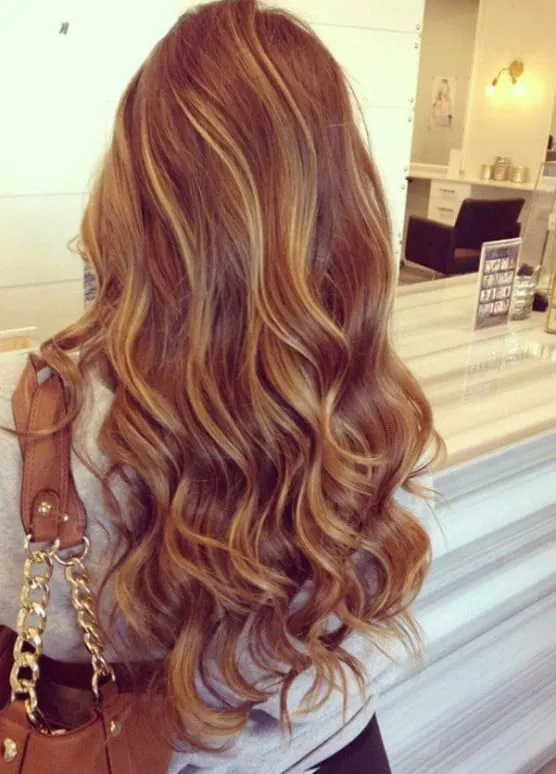 Combining a warm brown hair color with streaks of color keeps it looking warm, as well. It's best to go for a natural look, as you see here. She looks like she just spent the entire summer playing beneath the sun.
12. Caramel
Caramel-toned hair is delicious, delectable, and decadent. See how the color complement's Bey's flawless skin? That's what you're going for here.
50 Epic Golden, Ash & Reddish Brown Hair Colors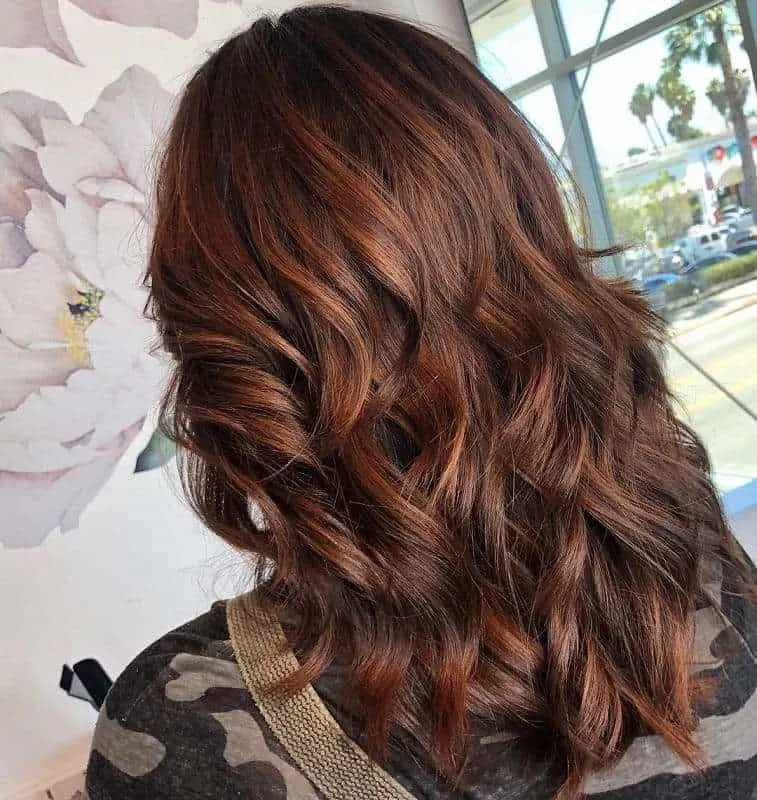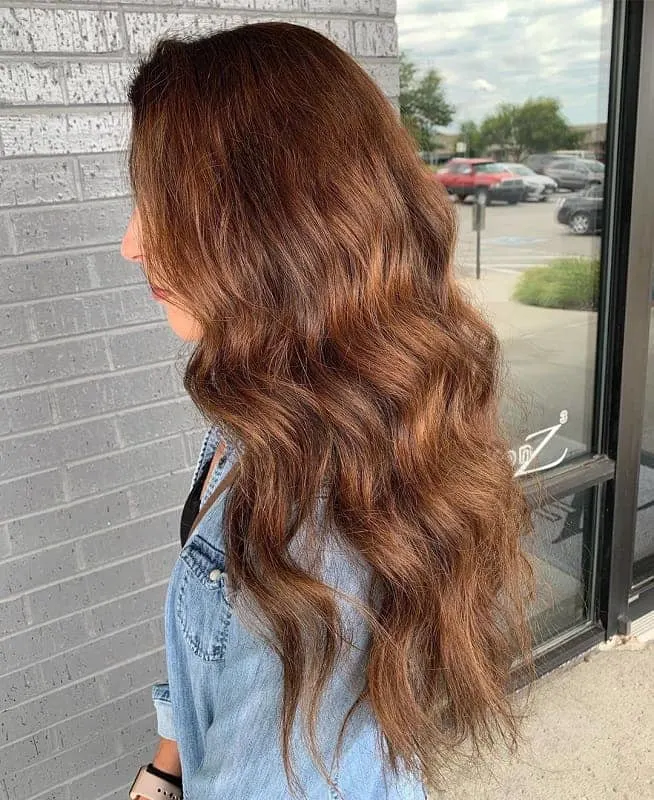 Brown is anything but boring as long as you know what to do with it. Which of these warm brown colors do you love?