The technology is evolving very fast, and so is the… perm! Remember that awful smell, the old-school curls your grandma used to wear all the time?
Well, those days are over because the perm techniques have also evolved, and women all over the world want to get wavy hair perm. You will ask yourself, why would I get something so damaging for my hair? The answer is simple; the perms are not as toxic as they use to be and can make your hair look astonishing.
We all love wavy hair and how it makes our tresses look romantic and classy. Thanks to all the changes in the styling industry, these days, you don't need to use the curling iron every day, all you have to do is to find a hair salon that can do for you an excellent digital perm.
Wavy Hair Perms
Short Wavy Perm Hair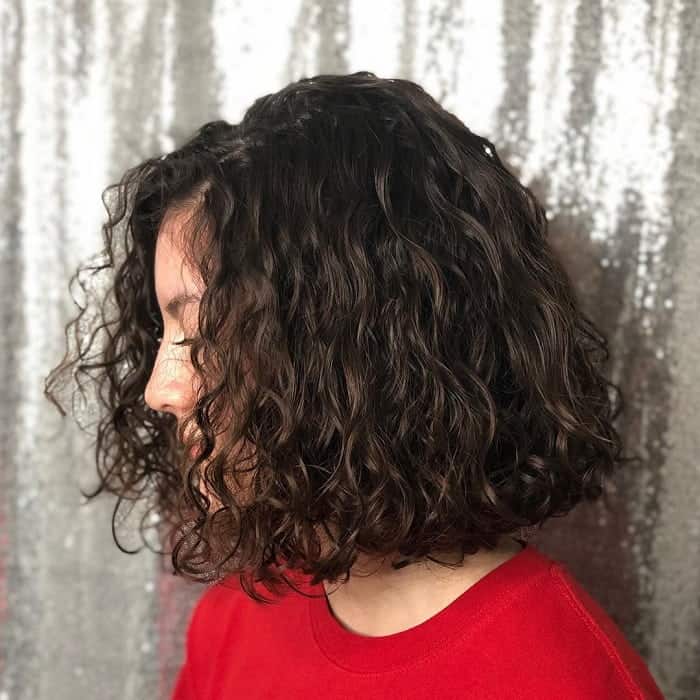 Nowadays, it's so easy to get curly hair without burning and damaging your hair. You can avoid those split roots with a modern perm that not only gives you the curls but also makes your hair soft and beautiful.
Wavy Perm for Long Hair
Keep your hair long and create this gorgeous, Rapunzel inspired look by paying a visit to a salon that does digital perms. You can choose two types of blonde hues to mix and make your hair look even more impressive.
Natural Wavy Hair Perm
If you want a natural look, a curly perm is something you should get. Make your strands curly with a tight perm that will also give you loads of volume and will add a lot of smoothness to your tresses.
Wavy Perm for Black Hair
This African hairstyle looks fabulous, and you can reproduce it quite easily. Split your hair in the middle and create a tight curl perm. Use your bangs and knit some braids to frame your face. On top of your head, you can make another big braid that follows your part line.
Asian Wavy Perm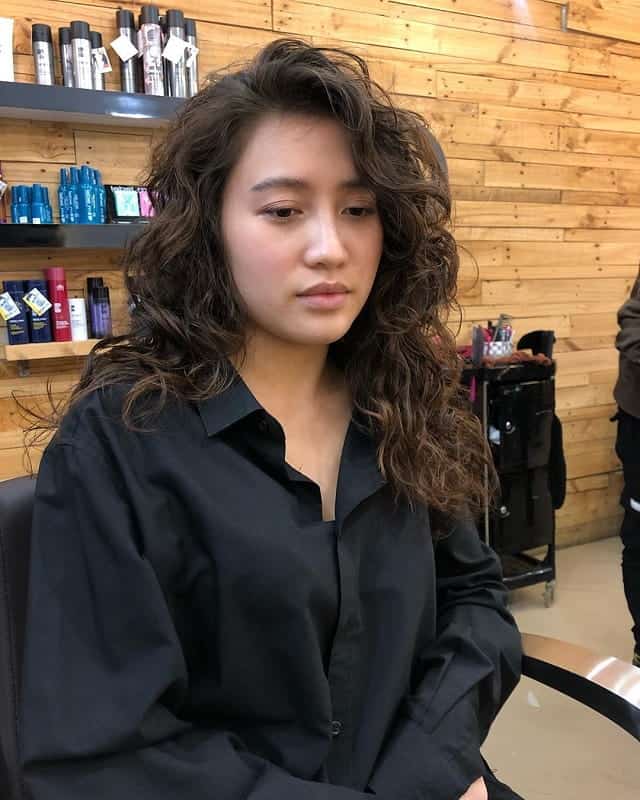 Whenever you want well-defined curls, choose a wavy hair perm and make your strands look outstanding with some styling foam. Create loads of layers to give your hair volume and flip your long bangs on one side.
Keep your hair in medium length and choose a grain blonde color. Layer your tresses and opt for a wavy hair perm. Split your hair in the middle for better framing. You can even tousle your hair if you want to create a messy look.
Absorbing Perm Hairstyles for Long Hair
Medium Wavy Perm
Style to impress! To recreate this gorgeous hairstyle, you first need to create a long haircut with layers. For the top layers, choose a tight perm, and for the longer strands, you can opt for a wavy hair perm.
Some girls like it classy, and some like it natural. If you are one on those girls who love messy looks with a relaxed curl, beach waves perm are something you will undoubtedly adore. Also, create a gorgeous blonde ombre if you want your hair to look sun-kissed.
Soft Party Curls
Create several layers for your bangs and leave your back hair longer. Choose a wavy hair perm to make your locks look classy and impressive and create a romantic look by pinning one front strand to the back.
Voluminous Frizzy Wavy Perm
Does your hair have a lack of volume? You can easily change that with a wavy frizzy perm hairstyle. Keep your hair long and use some foam to create that wet look appearance. Your long tresses will highlight your outstanding face features.
Long Wavy Bob
Wavy bob hairstyle rules the trends, and they are here to stay. If your hair is not naturally wavy and you don't want to keep using the curling iron every day, your better think about getting a perm. Make those easy twirls look natural by making them loose.
Dapper Long Bobs with Side Bangs Hair
Side Swept Perm Hairstyle
Choose a tight curl perm that will give your twirls high definition, and don't forget about layering your hair. You don't want to get that triangle-shaped haircut, do you? Flip your long bangs on one side to give your hairstyle a romantic look.
Curly Perm with Highlights and Lowlights
Hairstyles nowadays are all about mix and matches, and this is the perfect example if you want a creative look. Make a brown base and make loads of highlights and lowlights in your favorite blonde tone.
Big Wavy Tousled Bob
This layered medium bob hairstyle is ideal if you want to combine it with some relaxed, permed waves. Keep your bangs near your chin line and create a middle part. You will get a relaxed look that will undoubtedly create a big fuss.
Wavy Hair with Signature Color
Don't be afraid to get creative when it comes to your hairstyle. Get a wavy hair perm for your long hair, layer your tresses, and adapt the hairstyle by painting one dark red thick highlight that will amazingly show among the rest of your hair.
Sleek Layered Waves
Want a fairytale look, with that long, glamorous wavy hair. Nothing more simple! Layer your hair, create a middle part, and choose a wavy hair perm for your locks. Your hair will stand out more than you think!
Tight Curled Perm
Get that high curl definition that any girl wants by following these easy steps. Get a tight curly waved perm and pass your fingers through it or comb it with a wide-tooth comb. Your curls will have so much more movement!
Amazing Perm Hairstyles for Short Hair
Have you always craved for bouncy curls or gorgeous beach waves? Perms changed the curling ways again by making this procedure less damaging for the tresses. Nowadays, after having a perm, you won't feel like your hair is burned, but like you used the best moisturizer.