Women's long perm hairstyles have a rich history. They have been going out of style and coming back for dozens of years. While there are always people who hate them, there are more who love them.
Most women can't resist trying a perm at least once in their lifetime. If you have long and unruly hair, a perm is often the best way out to sport a great hairstyle 24/7.
Perms come in all shapes and styles and can be enjoyed in a variety of ways. If you are considering a perm, we are giving you a chance to see how beautiful this hairstyle can be.
Getting A Perm for Long Hair: Pros and Cons
Before you make this important step, we recommend reading about pros and cons of this process.
Pros:
1. Long-Lasting Hairstyle
If you make a perm, it will last for many months. In fact, it will stay on your hair until you decide to get rid of it. You can hide your curling wand and forget about too much hair gel.
2. More Volume
A perm adds volume to your hair. If you have fine locks that hang lifelessly ruining your mood, a perm can give your tresses the much-needed volume. It lifts up the roots creating a more exciting appearance.
3. It Will Shorten Your Morning Routine
Permed hair looks great even if you've just gotten out of bed. No more standing in front of the mirror with an arsenal of cosmetics and tools. You can get up, brush your locks and go.
Cons:
1. It's With You For A While
If you are a girl, who likes changing hairstyle every month, think twice before getting a perm. A perm is long lasting and requires special attention for removal. Most likely you'd have to get a drastic haircut to get rid of it completely.
2. Your Hair Will Be Damaged
Perming is a damaging process so get ready for sporting dry and frizzy lock. Meanwhile, the hair will be weakened so it will need more attention from your side. Read into various hair treatments before getting a perm and decide whether you are ready for it.
3. Dyeing Is Questionable
Once you weaken your hair with perming, dyeing it a different color is bound to damage it even further. Ideally, you shouldn't be dyeing your hair after a perm. Are you ready to live with this fact?
Beautiful Long Perm Hairstyles
Perms for long hair tend to look very beautiful. Even though some girls are afraid of damaging their locks, many are ready to overlook this little problem in order to look beautiful. The long-lasting effect of this styling exceeds all expectations. Some women are so tired of wielding their curling irons and buying expensive gels in order to keep their hair looking neat, they are ready for anything. We are offering you 70 options to check out and make your decision about getting a perm.
1.
beach wave perm on long hair
2.
long curly perm hair
3.
body wave perm on long hair
4.
long brown permed hair
5.
perm on long thick hair
6.
perm on long thin hair
7.
korean long perm hair
8.
9.
10. Tight coils
If you have thick hair, you can take advantage of this tight perm hairstyle. Girls with really long hair don't have to worry about the perm shorting their mane. Brushing the perm to one side creates a stylish image.
11. Long and loose spiral perm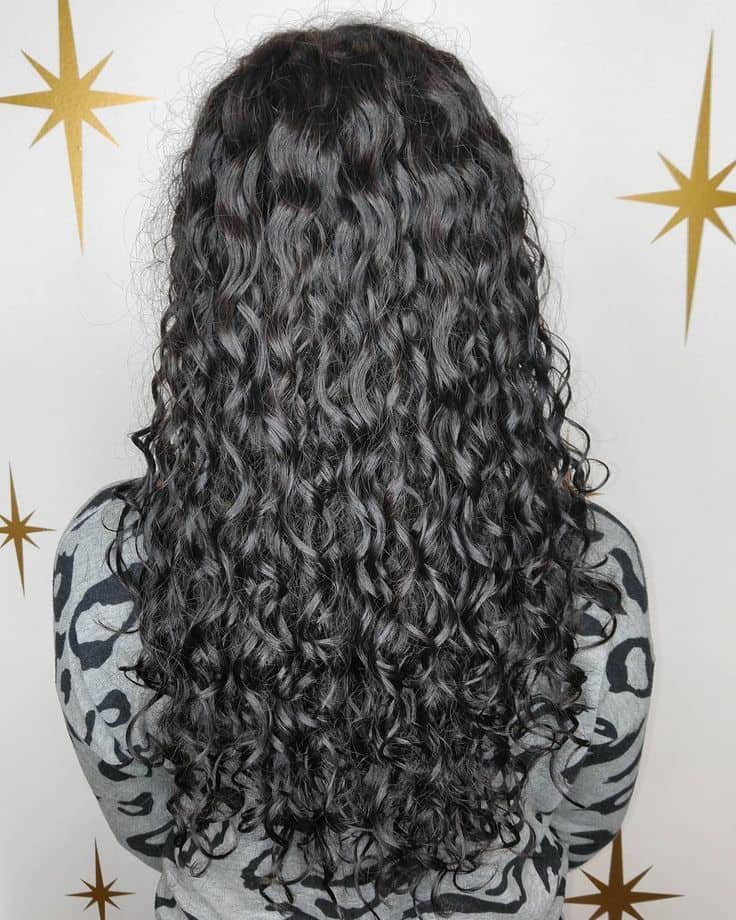 If you have naturally black wavy hair, you'll appreciate this wavy perm. The top part of your hair can stay untouched in order to avoid a drastic difference between the natural and permed hair. Enjoy this perm for at least 6 months.
12. Shiny swirls
Only a real professional can create such a shiny perm for long hair that looks like cascading swirls. If your locks aren't too damaged by dyeing or another styling, you can take full advantage of this hairstyle for a long time.
13. Highlighted perm
If you want to brighten up your permed hair without damaging it too much, you can consider making partial highlights. You either can dye the ends of your curly hair or do spot highlighting for an unusual look.
We loved this vlog on long perm hairstyle for women, you may like it too!
14. The wet look
A properly done perm can turn your long locks into a wet hairstyle. Such hairstyles are very popular nowadays and you can sport one for many months without worrying about everyday styling.
15. Large coils
For many years, the beauty industry considered the small coils to be the only fashionable version of a perm. Nowadays large coils are becoming just as popular. This is a good choice for women with fine hair.
16. Red and beautiful
While dyeing permed locks is not very recommended, some women overlook this problem. If your hair is not too damaged, you can take advantage of bright colors. Dyed permed locks are especially beautiful.
17. Permed waves
If you are not a big fan of curls but still want to give your hair some volume, this type of perm for long hair is exactly what you need. Beautiful wavy hair can give your image the extra zest you always wanted.
18. Coiled and beautiful
Women with thick hair and some volume can enjoy this absolutely grand appearance. Such coils need extra hydration and very close hair care in order to stay fresh for as long as possible.
19. Extra volume
If you want your long perm hairstyle to stay as voluminous as possible, you can experiment with different hairstyles. Permed hair is very hard to arrange into anything tight and neat while voluminous styles look fabulous.
20. Keep them down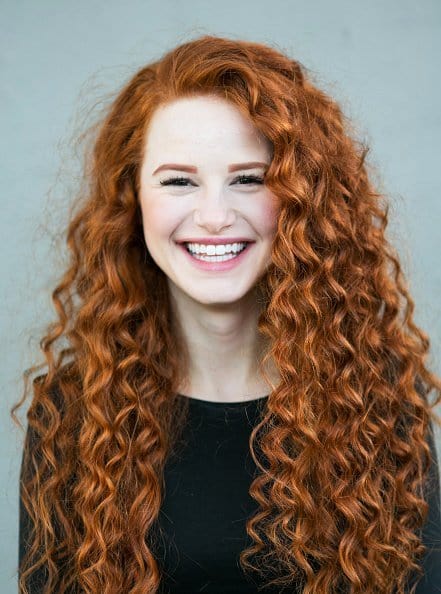 If you have unruly thin locks, a perm can do wonders for your hair. If all you did before was try to tie your hair into a ponytail or create a bun, the perming can give you the freedom on wearing your hair down and enjoying the process.
21. Soft and low
A well-done perm can achieve soft-looking hair. Usually, it happens when a girl has fine but long locks. A tightly coiled permed might not look as grand on gals with thin locks as it does on women with thick tresses.
22. Keep it real
When you are doing the perm, you can leave the top part of your hair natural. While these might steal some volume from your hairstyle, it will make your overall appearance softer and more natural.
23. Wild colors
If your locks are dyed silver, you can enjoy a beautiful perm for long hairstyles that has elements of a wild hairstyle. You can also add some suitable colors such as blue or violet to make your appearance even more striking.
24. Blonde perm
Blonde curly hair is a dream many women have. However, most of them have to deal with fine hair that needs special care. Careful dyeing can help you achieve this dream. Bleaching is not recommended.
25. Neat and stunning
When you make a decision to make a long perm hairstyle, you can be sure that the hair care will be kept to a minimum. If you used to spend at least 15 minutes each day trying to make your hair look neat, with a perm you can finally relax.
26. Low waves
Perming the lower part of your hair is a way to keep your natural hair intact in order to minimize the damage. You'll lose some volume but will gain a completely fabulous appearance. Ask your hairstylist about this possibility.
27. Dark roots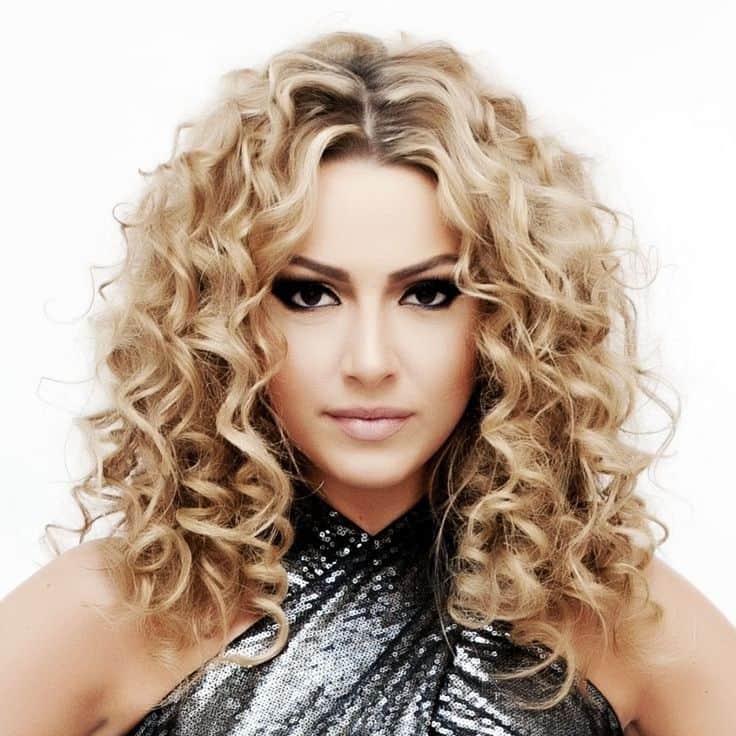 Girls who get a perm after dyeing their hair often try to avoid any more damage. That's why it's very convenient that dark roots on blonde hair are not a bad thing anymore. In fact, they look very stylish.
28. Hair extensions
If you want curly locks but a perm is completely out of the question, you may want to consider getting hair extensions. Braiding them in at the very roots can make your hairstyle look very much like a perm.
29. Women's perm formal hairstyle
This formal perm hairstyle is a wonderful choice for any woman with long hair who needs to look top-notch every day of the week. Follow Julia Roberts and look grand for any occasion.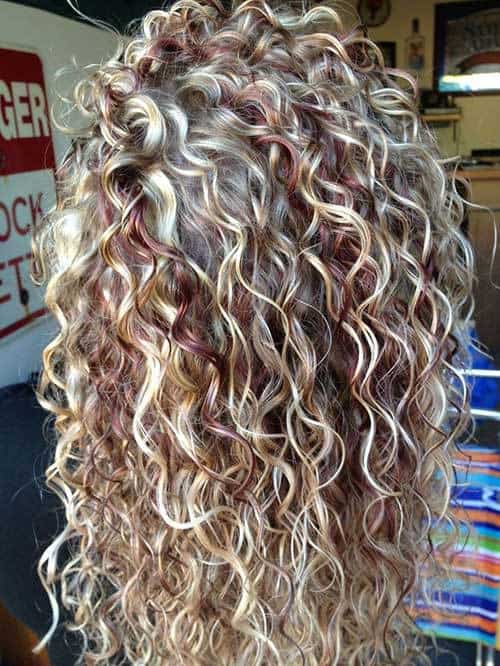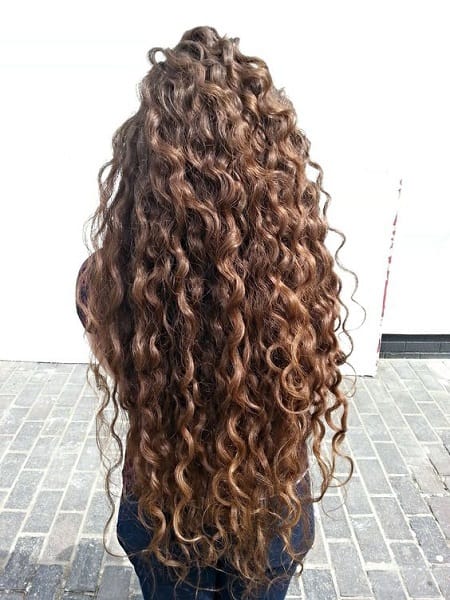 If these perm hairstyles for long hair didn't convince you, perhaps you are not ready to get a perm just yet. Remember, a perm is a wonderful choice for women, who want to enjoy curly and neat locks for months to come.