Have you ever considered copying an anime boy's white hairstyle? If white has been the last color on your mind for a hair update, there are a few reasons you'll want to consider the unexpected color, first being that it's full of mood and edge. These anime boy characters below all wear their hair white but in a different hairstyle, proving how versatile the color truly is.
Anime Boy Hairstyles With White Hair
Anime hairstyles have now become immensely popular among young boys. Here are our top picks from the arena of white-haired anime boy hairstyles that are worthy of a try.
1. Anime Boy with White Hair and Red Eyes
Aru Akise is known for his choppy thick white locks that lie slightly messily across his forehead. The longest pieces of hair come to the neck and there is plenty of texture.
2. Anime Boy with White Hair and Green Eyes
Shimotsuki Shun's hair is long, leaving his bright green eyes to peek through. His hair is slightly stringy, white, and easily mussed with to create bedhead texture.
This anime hairstyle is a mixture of anime and emo. Emo because his character has the emo attitude as well as style. In the image, you can see that he looks sad. The hair is combed down into his face covering one of his eyes.
The ends are spiky which can be achieved by giving your hair an uneven haircut. It won't require much maintenance as your hair usually grows down into your face anyway.
Different Types of Fade Haircuts for Men That Rock
4. Zeo Kiryu
Zeo rocks the spiky hairstyle. In order to achieve his anime boy hairstyle, you would have to cut your hair into different layers so that the hair at the back is longer than the front. At the front, the hair would be combed into your face for your bangs.
Lastly, the ends will be very edgy. This hairstyle will require maintenance especially if your hair grows fast. You would need to continue to cut or shape it to keep the look.
5. Jiraiya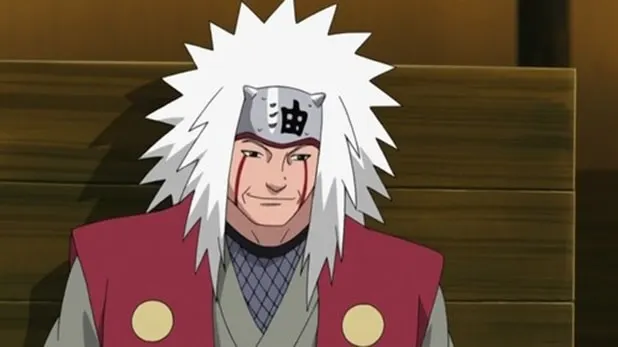 Jiraiya is famously known from the anime Naruto. His hairstyle is long, thick, and edgy. For this hairstyle, your hair would have to be layered so the top is short, the sides and back are long. The top is short and spiked upwards which can be achieved with a mousse.
Also, the ends have to be cut into the edgy or spiky shape. Lastly, wearing a headband or scarf where only the front portion is shown.
6. Killua Zaoldyeck
Killua sports spiky white hair. The anime boy hairstyle is very fun and edgy. The back is shorter than the front hence the fullness of the hair on top. The hair is cut and framed to shape his face, especially since it is layered along his foreheads so as to not cover his eyes. This hairstyle may be perfect for wavy or straight white hair.
7. Toshirto Hitsugaya
Very similar to Killua Zaoldyeck however he sports no bangs. There is one thick strand hair that falls on his forehead just above his eye. The back is very low while the top is thicker, fuller and longer. The top is spiky which can be achieved by teasing the hair ends upwards.
Love Soccer? Best Haircuts by Famous Footballers
8. Silver Rayleigh
Although this hairstyle with white hair is sported by an older man it can be worn by you. The hair is combed down to shoulder length and the ends are curled. If your hair is of wavy texture, then this is perfect for you.
Also, there are two small strands lingering in his face. Lastly, the beard is not necessary but if you can achieve it why not rock it.
Anime Hair Related Topics:
9. Soul Eater Evans
Soul has white spiky hair that is fuller at the top and in the middle. The hair is swept to one side which is usually the right (his left). This may be a difficult hairstyle to achieve but it is possible.
You would have to use a styling product in order to keep your hair up and out. As well as, cutting bangs to frame your forehead but not covering your striking features which are your eyes. Lastly, ensure to rock a dope headband.
10. InuYasha
InuYasha was the main character in the 2000 anime series named InuYasha. His hair is very long, thick and full. You would have to grow your hair to midback length approximately. In addition, grow your bangs thick and fuller to cover your forehead.
11. Tomoe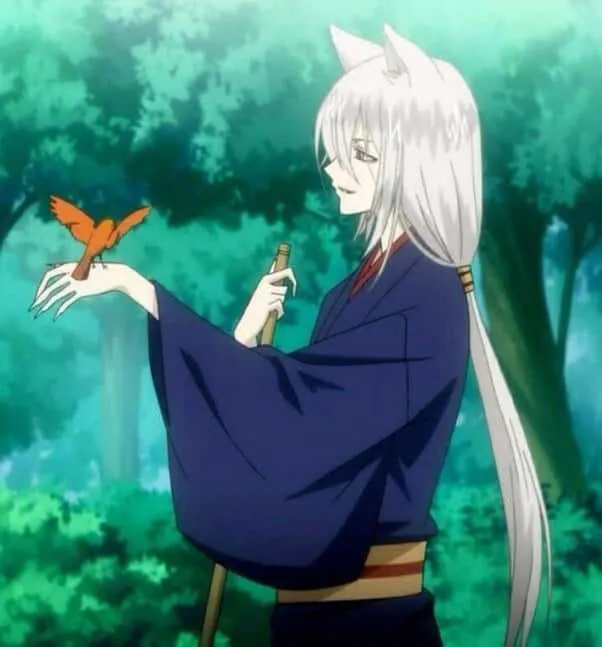 He is popularly known from the Japanese manga series named Kamisama Kiss. He is several hundred years in age however he appears to be a teenager going into his early 20s. His white hair is way below his back.
As well as, he has fringes that frame the sides of his face well. Lastly, there are thick, full, long and messy bangs that shape his face well without covering his striking features.
12. Jushiro Ukitake
Ukitake is known from the anime Bleach. His hair actually turned white during one of his attacks. He usually wears it in a long ponytail that is waist length, especially during fights.
You can achieve this hairstyle with hair by choosing to grow your hair really long. In addition, cutting bangs so that a few strands fall along your face, specifically close to your right eye.
The following hairstyles have their own way to flaunt their unique white hair. So, what are you waiting for? Come and grab your hairstyle!