It's easy to get inspired by characters in pop culture, whether they be in the flesh celebrities or popular characters in anime or video games. If you're looking to copy an anime guy character with black hair, you have come to the right place!
Black-Haired Anime Guy Characters
Below are the top 10 anime guys with black hair to provide some serious style inspiration.
1. Sebastian Michaelis
Looking for an edgy style that mimics this anime guy with black hair and red eyes? Long hair with choppy layers is perfect for adding volume to a narrow chin and filling out an oval face shape.
2. Kei Kuramoto
As a farmer on Flying Witch, Kei knows about a hairstyle that is attractive yet functional. This black-haired anime guy character with blue eyes has long, choppy bangs that conceal the forehead on round face shape.
3. Yuuichirou Hyakuya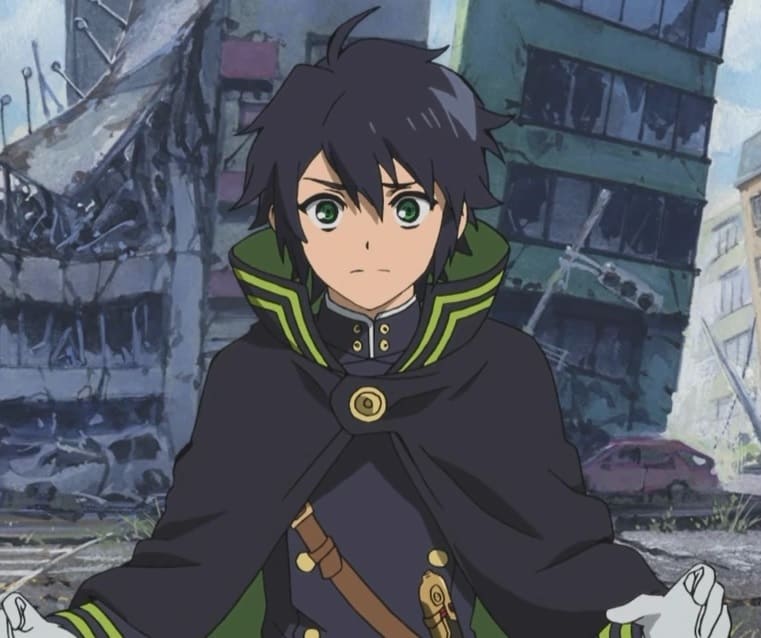 Even if you're not an anime guy with black hair and green eyes but are looking for a style you can personally wear, this long and layered style is perfect on guys with full, thick hair. This long and shaggy look is perfect for younger fellows who can sport longer locks.
4. Kou Mabuchi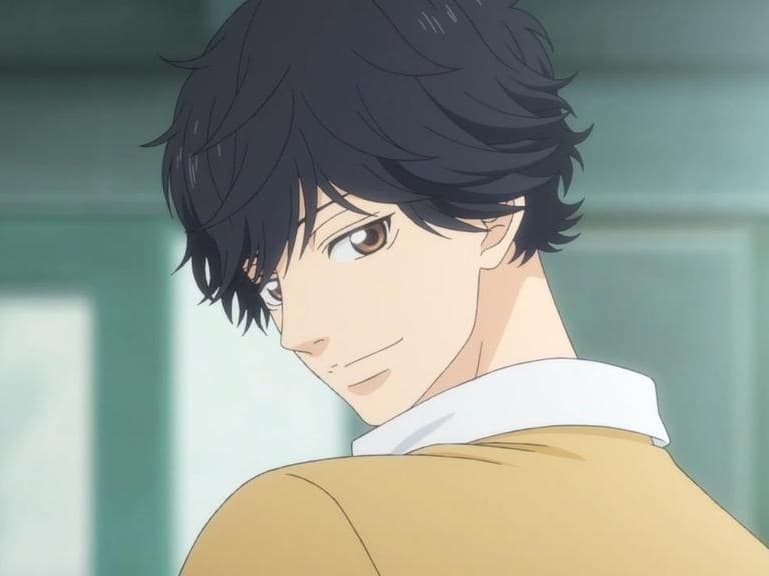 Bring out your inner Kou heartthrob style and mimic this anime guy with black hair and brown eyes style. Long and layered bangs should be parted over one eye to open up your face shape and show off your gorgeous eyes.
5. Byakuya Kuchiki
Searching for inspiration from an anime guy with long black hair? Look no further than Byakuya and his straight, long locks with long and edgy side bangs. Long hair of any texture can rock this look when you focus layers at the front of the face.
6. Takeru Fujiwara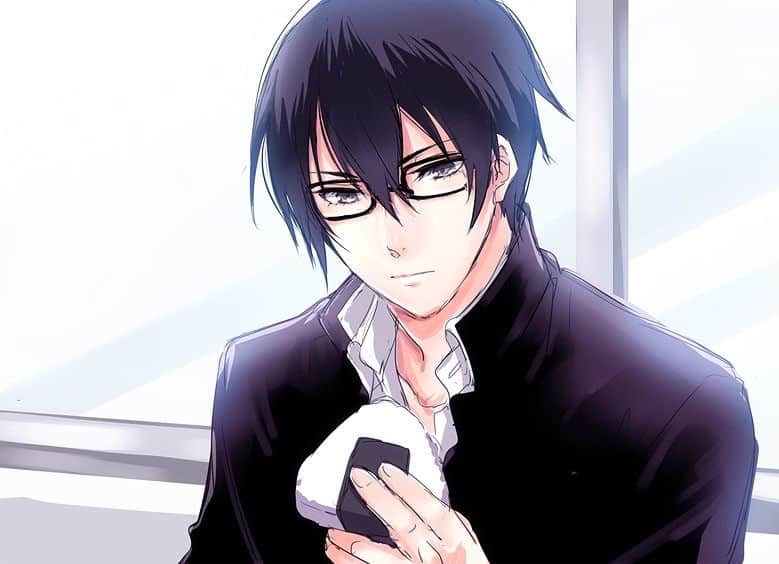 When you sport an accessory frequently, like glasses, it's important to let your hairstyle accommodate that. Let this black-haired anime guy with glasses be your template and create long bangs with at least one part around the face.
7. Glenn Radars
Man buns and low ponytails are more popular these days than ever before. Focus bangs and short layers around the eyes for a laidback style and create a low ponytail or bun with your hair at the nape of the neck.
8. Death the Kid
It's not likely you'll need a look similar to anime guy with black hair and yellow eyes, but Death the Kid's hairstyle can certainly be your blueprint. Long, choppy bangs are great for opening up and elongating the appearance of a round face.
9. Kazuto Kirigaya
Show off your eyes and a strong set of cheekbones, like Kazuto, by creating layers that skim your temples. Create long, choppy bangs or sweep them all to one side for a posh and pulled-together look.
10. Long Black Anime Hair

A side part is key for opening up small face shapes. This spiky hairstyle is perfect for the edgy guy who is actually working with a lot of hair. Thin layers and a fair amount of styling creme will help you achieve this funky look.
Even though these guys are more anime than real life, their style can certainly inspire you. Create long layers or short, choppy bangs according to your needs and personal style. Which look is your favorite?