Actors with blonde hair are everywhere in showbiz, showing just how popular the hair color is, no matter your age.
If you're seeking a new hairstyle in blonde or just want to update your already blonde hair, take some inspiration from some of the most well-known actors.
From short to long, edgy to dapper, there're certainly some actors rocking blonde hairstyles anyone can copy!
Amazing Blonde Hairstyles Rocked by Actors
Here are some of the best blonde hairstyles a few highly popular actors in showbiz are killing lately.
1. Alexander Ludwig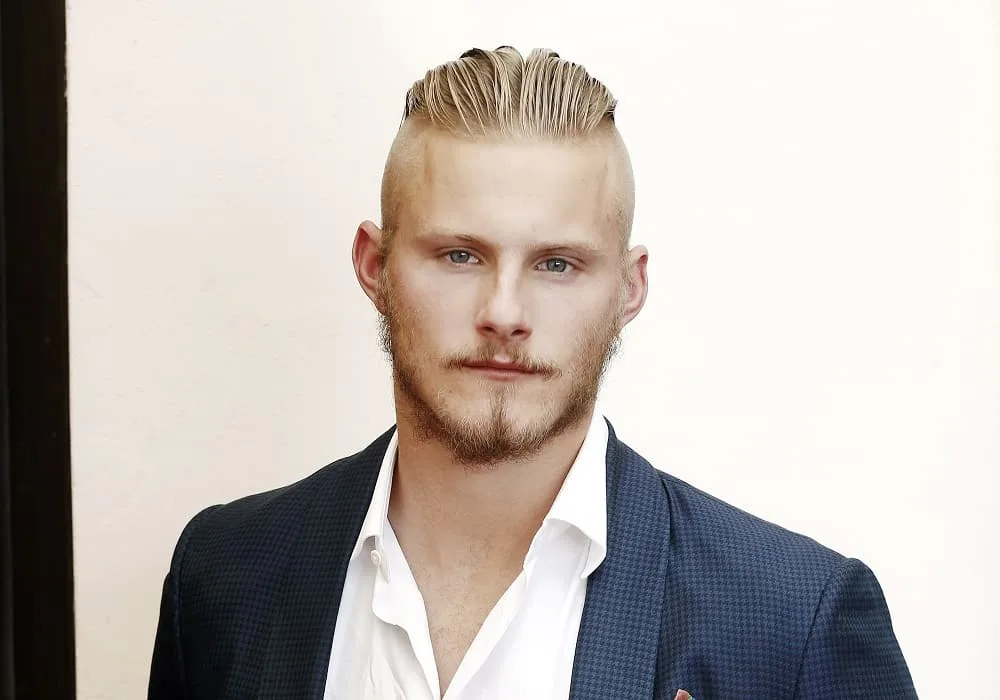 For instant classy style, go with a smooth mohawk fade like actor Alexander Ludwig. His blonde hair is combed back smoothly and features a bald fade that nicely defines his face shape.
2. Leigh Francis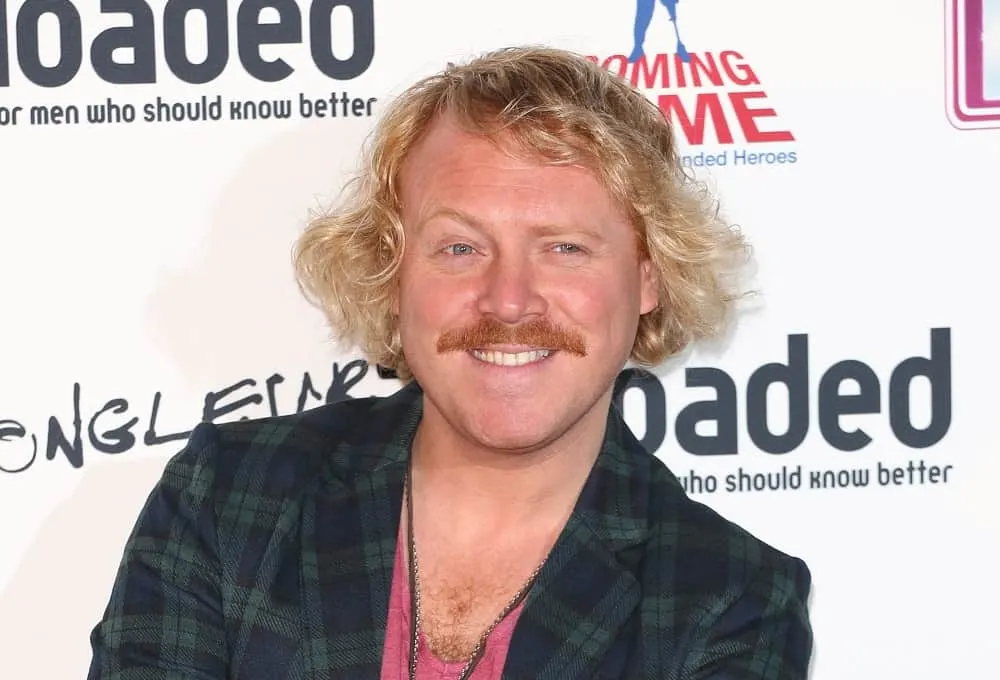 Leigh Francis is one blonde-haired actor who flaunts his thick hair quite nicely. The light and airy waves flip out from the face. Just comb in an off-center part before working in a little hair styling product.
3. Nathan Gamble
Actor Nathan Gamble's medium blonde hair is short layered, making it an ideal option for men who prefer low-maintenance haircuts. Use a little mousse and a blowdryer to create the wind-blown side combed look.
4. Ross Lynch
Younger men can feel confident they'll look very handsome with very light blonde or platinum hair color. Actor Ross Lynch keeps his hair short with layers for shape and movement. You'll be able to finger comb hair in minutes in the mornings easily!
5. Lucas Till
A matching blonde will look great on your hair if you have a medium to darker skin tone. Actor Lucas Till styles his short medium blonde hair with a side part, smoothly combing it mostly to one side for a dapper look.
6. Riker Lynch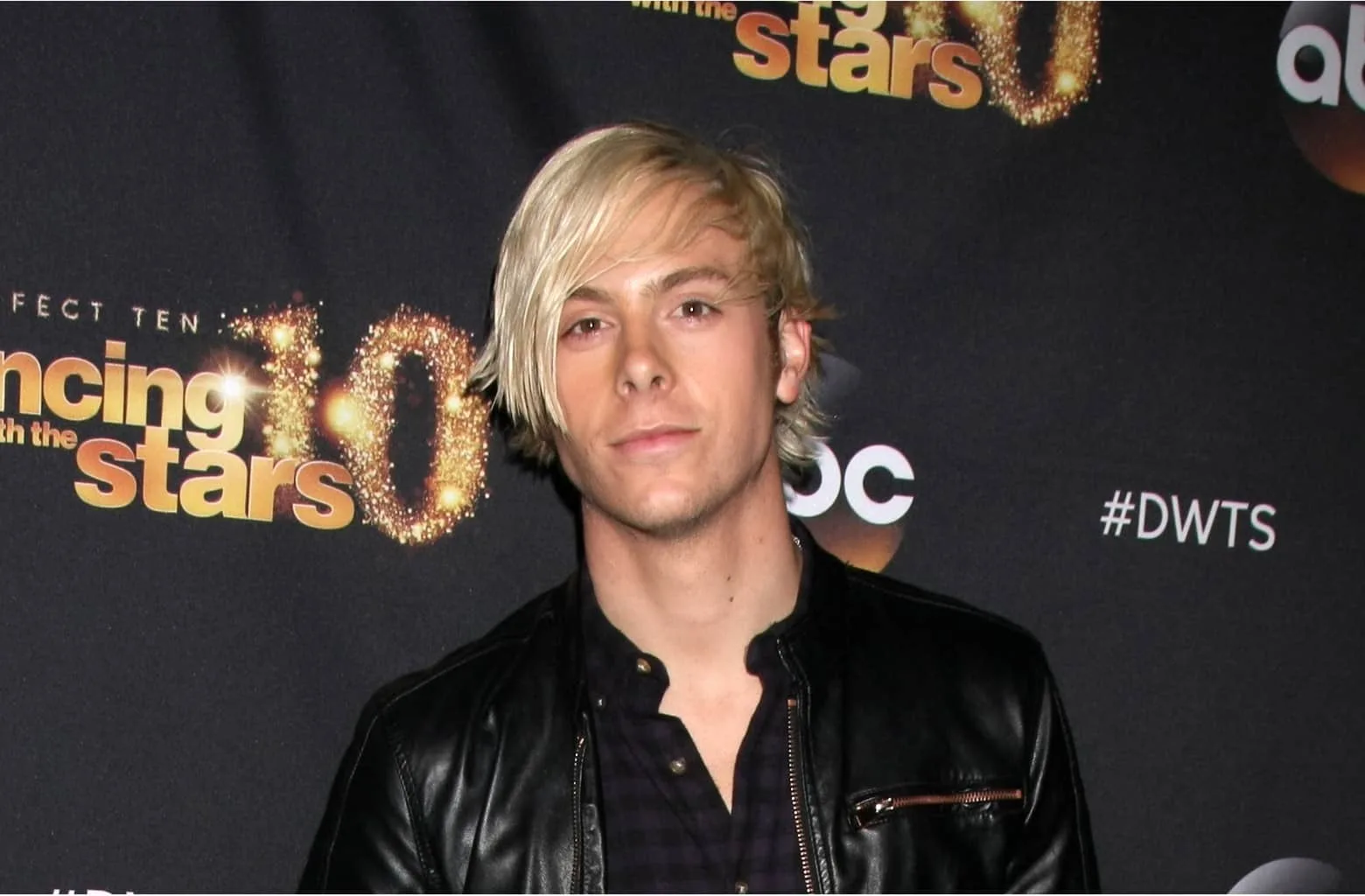 If you're one of those bad-boy types seeking a hairstyle to match, blonde-haired actor Riker Lynch's look is one to copy! His longish platinum blonde hair is styled straight, with the hair combed forward and to the side.
Blonde Actors with Blue Eyes
7. Chris Hemsworth
Chris Hemsworth is one of the hottest actors in the film industry, isn't he? His blue eyes have an enthralling charm, and the blonde hair just brings them out more. Here, he has combed his hair backward in a sleek and modern manner which you can copy in all of your business meetings and formal events.
8. Leonardo Decaprio
Leonardo Decaprio is one of those blonde actors who flaunt their natural charm in style without having to go out of their way. The way he carries himself on and off screen is commendable, but this classy half pomp with side part hair wins all of his hairstyles.
9. Neil Patrick Harris
Neil Patrick Harris has the most beautiful eyes, and his blonde hair complements his eyes so well that it is hard not to stare at him. Of course, this exquisitely put-together hairstyle is meant for cover pages, isn't it?
10. Ryan Gosling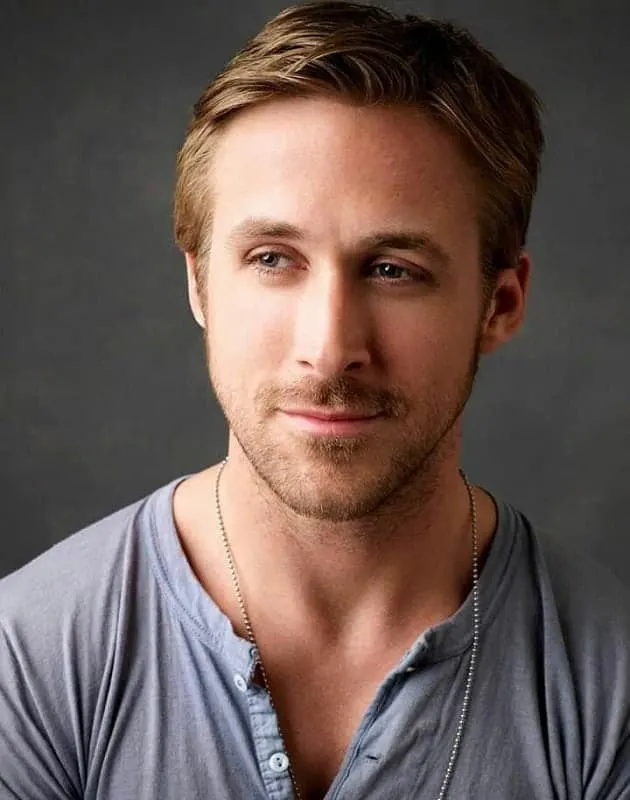 If there is one male actor who is the epitome of perfection with blue eyes and blonde hair, it is Ryan Gosling. Everyone goes dreamy-eyed when he is around, and his natural friendly charm is irresistible. If you want to go for a blonde actor-inspired look, this fun and natural hairstyle is your thing.
Actors with Blonde Hair and Green Eyes
11. Jude Law
Jude Law looks impressive and incredibly handsome with this youthful and stylish look. Naturally, he is the first person one thinks of when there is a mention of green-eyed and blonde-haired actors.
The loose curls are styled in a messy way which falls about in a natural and sexy way. The waves are so perfectly done and the hair is cut in all the right angles at all the right sides.
12. Alexander Skarsgard
Alexander Skarsgard has won many hearts with his lovely green eyes and blonde hair, hasn't he? The short hair brushed to a side is so attractive, stylish and elegant that we can hardly stop staring at his flawless hair. You can also copy this look and rock it with confidence.
Famous Blonde Haired Actors with Brown Eyes
13. Josh Hutcherson
If there is one actor with blonde hair who does justice to the whole brown eyes and blonde hair look, it's Josh Hutcherson. He is so natural and classy in his demeanor that all love him. Here, his hair is styled in classic pomp, making him even more charming and endearing.
14. Alex Pettyfer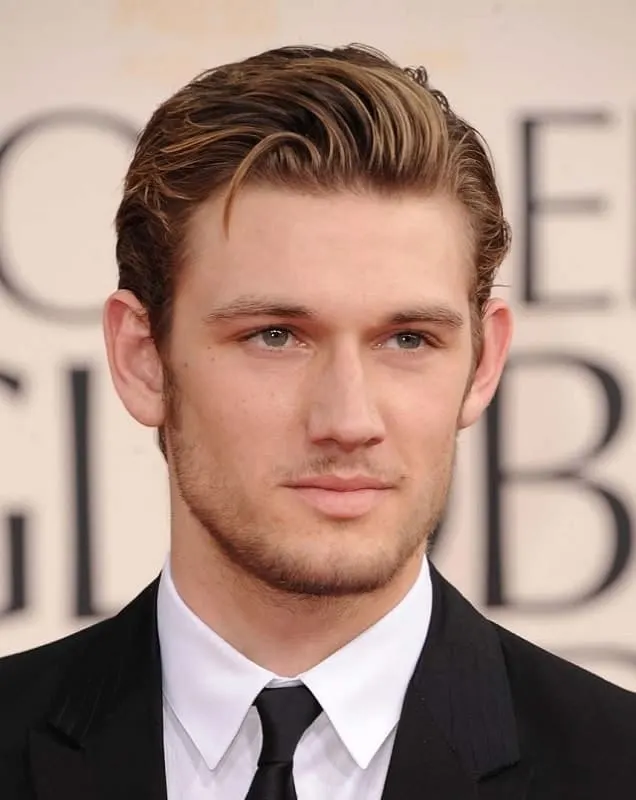 The I Am Number Four star, Alex Pettyfer, has such flawless looks that he never seems unworthy of a cover page. His short blonde hair is brushed backward in a natural and sleek manner, adding just the right amount of glamour that this guy needs.
15. Austin Butler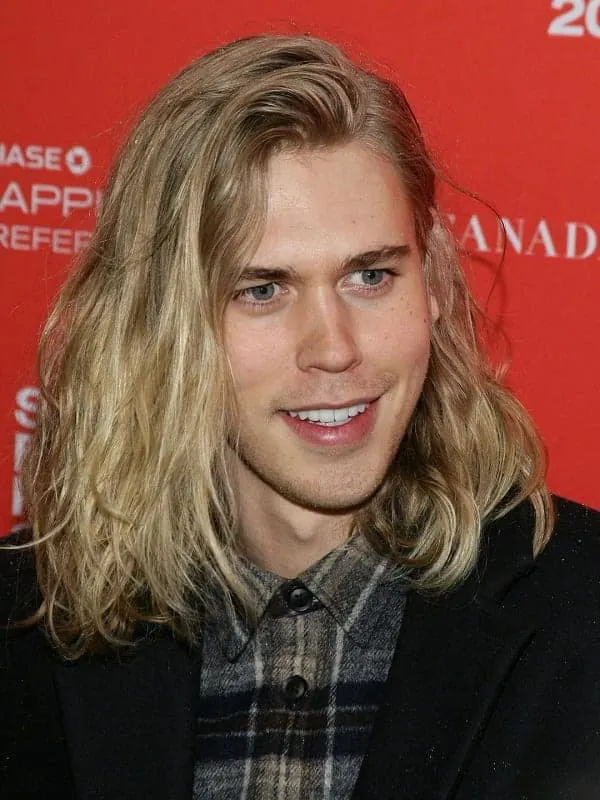 Austin Butler looks so charming and elegant in this messy long hairstyle that it is undoubtedly something that you would want to copy for your daily casual look. The brown eyes are on full display, with the blonde hair falling down the sides of his face framing it naturally.
Blonde Actors with Dark Skin Tone
16. Shemar Moore
Shemar Moore here looks glamorous and impressive with his dark skin tone and blonde hair. This is such a fun way of carrying himself that you can copy too. You can even have your goatee beard in natural black to even out the overall look.
17. Chris Brown
Chris Brown has cropped blonde hair, which goes nicely with his dark skin tone. He has a simple class about him which shows in every one of his looks. You can get this blonde actor's look too if you do not want to spend a lot of time on your hair and still want to make it look stylish.
Blonde Male Actors with Fair Skin Tone
18. Owen Wilson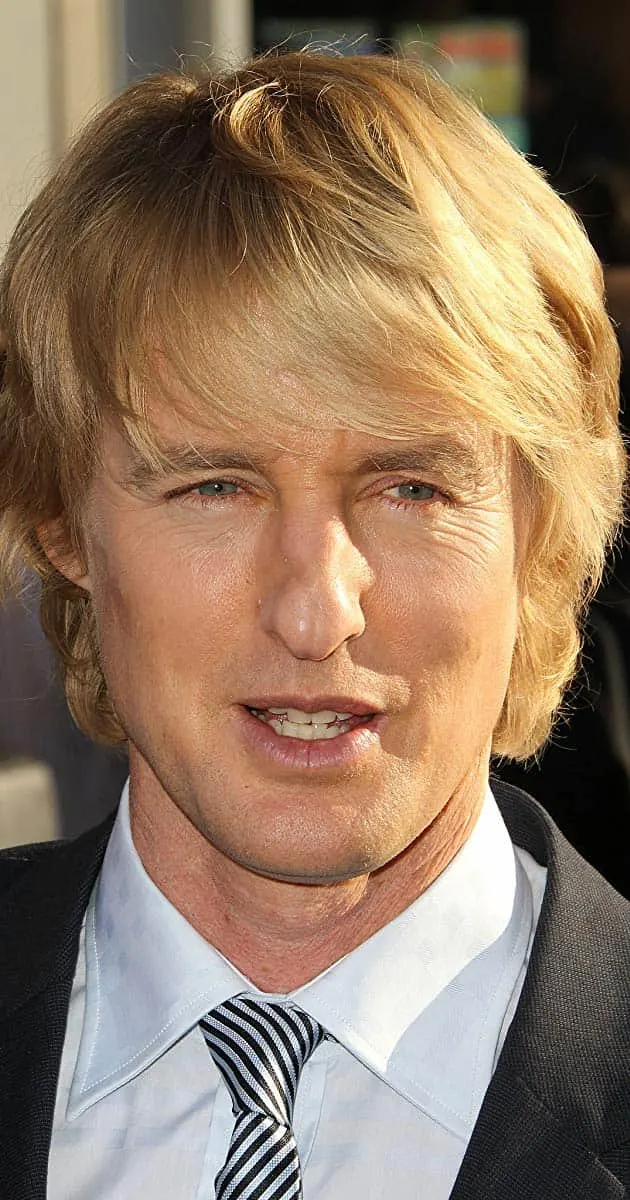 Owen Wilson looks stunning in this hairstyle. His lovely blonde hair is medium length and falls down in gentle smooth cascades. You can go for this youthful and super stylish look without having to worry about over or underdoing your hairstyle for any occasion.
19. Charlie Hunnam
This handsome British actor with blonde hair has a royal vibe around him. You can look royal and rock this hairstyle easily if you happen to have lovely blonde hair cut short.
20. Rupert Grint's Long Simple Look
If your hair is more on the strawberry blonde side of blonde, then you could match Rupert Grint's hair well. The style is very simple and has a lot of long hair brushing across the forehead. It's a very soft look.
21. Ian Ziering's Small Spikes
Are you looking for an actor with a more straightforward style to replicate? Ian's hair is mainly brushed flat, but there are some spikes right at the hairline to add interest and texture to the look, making it more stylish.
Older men will do well with this look as it's excellent for thinner hair. It will also suit someone who isn't a fan of doing extensive styling.
22. Tom Felton's Short Fluffy Textured Look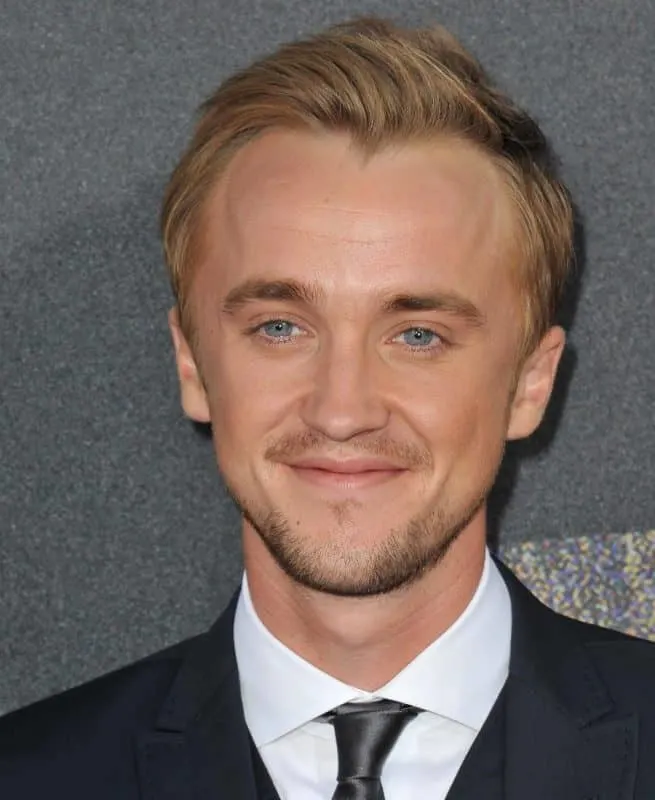 Tom Felton has a pleasantly short and fluffy look. The hair spikes up at the front and on top, but it's not harsh and remains soft looking.
The hair on the sides has some nice fluffiness and thickness while remaining subtle. It's a classy everyday and formal look that works in many situations.
23. Chad Michael Murray's Choppy Look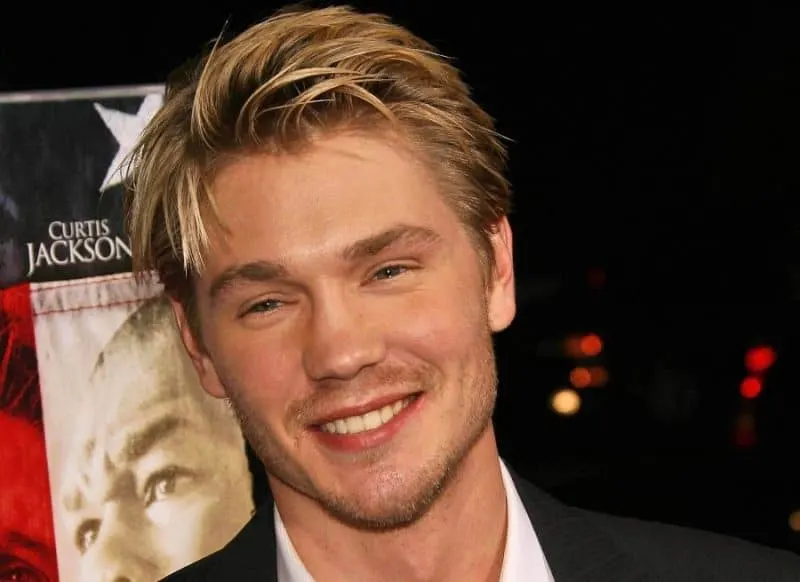 Chad Michael Murray's hairstyle has been sought after by men for years. Women love it, and it makes any man look fantastic.
The hair is long on top and thick on the sides, cut to have a fluffy texture but a choppy and masculine style.
Blonde Actors Under 25
24. Bradon Fitzgerald
This refreshing youth of 16 has the coolest blonde hair styled most exquisitely. His short hair was combed and styled backward in an impressive way, giving him a very star-like and fashionable look. You can copy this hairstyle too and be confident about rocking it anywhere.
25. Dylan Sprayberry
This young blonde actor has won our hearts with his acting and stunning looks. This is a fun and classy hairstyle for formal events when you do not feel like spending a lot of time on your hair. Just pair it up with a light stubble beard on your face and see how irresistible you become.
These fantastic blonde hairstyles look so good on these actors that you can hardly take your eyes off them, which is why blonde actors are our all-time favorite. So, why not go ahead and try them yourself too?