Actors with blonde hair are there everywhere in the showbiz. This shows just how much blonde hair is in fashion. While we are talking about blonde hair and blonde actors why don't we have a look at some renowned actors' blonde hairstyles which can be copied?
Blonde is the new black, isn't it? It is not only us who agree with it rather some of our favorite actors think the same and they have gone for blonde hair.
Amazing Blonde Hairstyles Rocked by Actors
Here are some of the best blonde hairstyles that the highly popular actors of the showbiz industry are absolutely killing nowadays.
Blonde Actors with Blue Eyes
1. Chris Hemsworth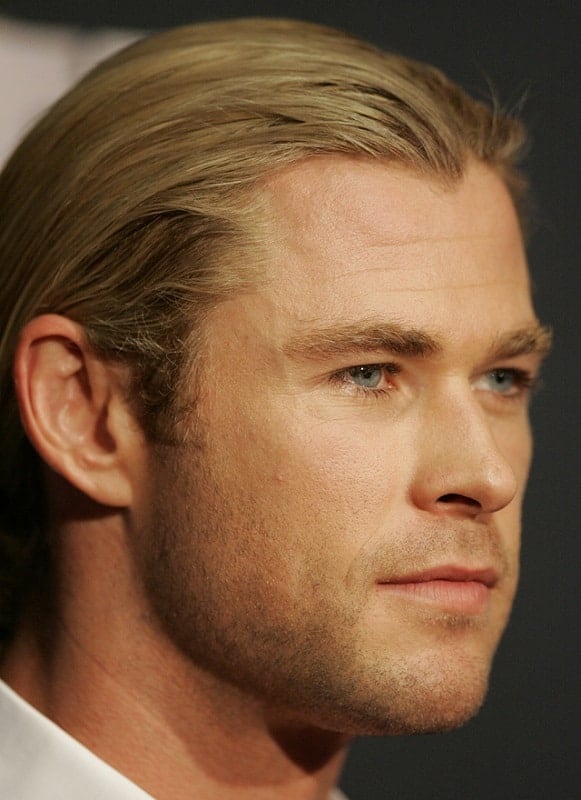 Chris Hemsworth is one of the hottest actors in the film industry, isn't he? His blue eyes have an enthralling charm and the blonde hair just brings them out more. Here, he has combed his hair backward in a sleek and modern manner which you can copy in all of your business meetings and formal events.
2. Leonardo Decaprio
Leonardo Decaprio is one of those blonde actors who flaunt their natural charm in style without having to go out of their way. The way he carries herself on and off screen is commendable, but this classy half pomp with side part hair wins all of his hairstyles.
3. Neil Patrick Harris
Neil Patrick Harris has the most beautiful eyes and his blonde hair complements his eyes so well that it is hard not to stare at him. This exquisitely put together hairstyle is meant for cover pages, isn't it?
4. Ryan Gosling
If there is one male actor who is the epitome of perfection with blue eyes and blonde hair it is Ryan Gosling. Everyone goes dreamy-eyed when he is around and his natural friendly charm is just irresistible. If you want to go for a blonde actor inspired look then this fun and natural hairstyle is totally your thing.
Actors with Blonde Hair and Green Eyes
5. Jude Law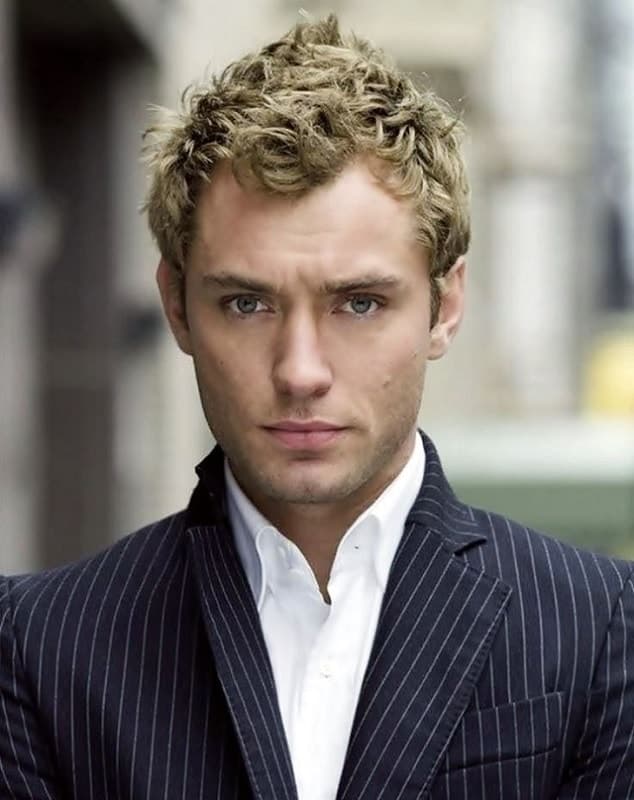 Jude Law looks so impressive and incredibly handsome with this youthful and stylish look. He definitely is the first person that one thinks of when there is a mention of green eyed and blonde haired actors.
The loose curls are styled in a messy way which falls about in a natural and sexy way. The waves are so perfectly done and the hair is cut in all the right angles at all the right sides.
6. Alexander Skarsgard
Alexander Skarsgard has won many hearts with his lovely green eyes and blonde hair, hasn't he? The short hair brushed to a side is so attractive, stylish and elegant that we can hardly stop staring at his flawless hair. You can also copy this look and rock it with confidence wherever you go.
Famous Blonde Haired Actors with Brown Eyes
7. Josh Hutcherson
If there is one actor with blonde hair who does justice to the whole brown eyes and blonde hair look it is Josh Hutcherson. He is so natural and classy in his demeanor that he is loved by all. Here his hair is styled in classic pomp which makes him even more charming and endearing.
8. Alex Pettyfer
The I Am Number Four star, Alex Pettyfer, has such flawless looks that he never seems to be unworthy of a cover page. His short blonde hair is brushed backward in a natural and sleek manner here adding just the right amount of glamor that this guy needs.
9. Austin Butler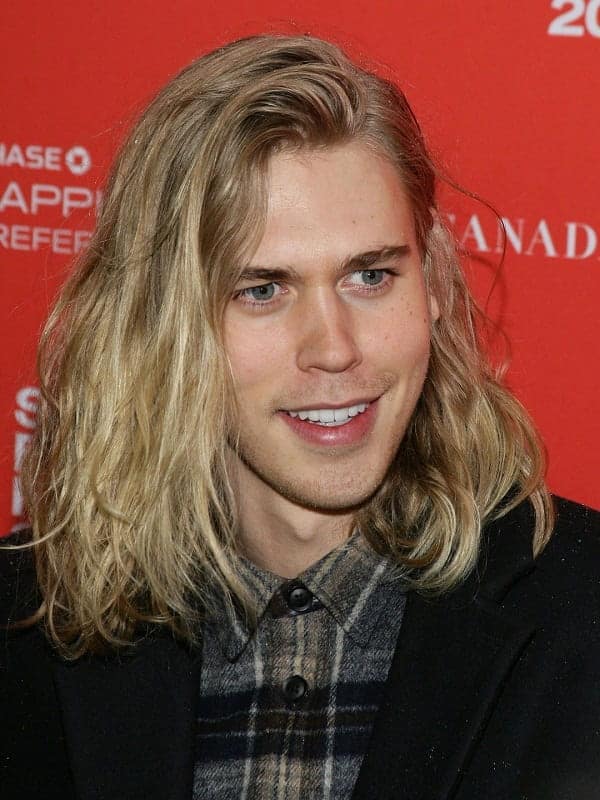 Austin Butler looks so charming and elegant in this messy long hairstyle that it is surely something that you would want to copy for your daily casual look. The brown eyes are on full display with the blonde hair falling down the sides of his face framing it naturally.
Blonde Actors with Dark Skin Tone
10. Shemar Moore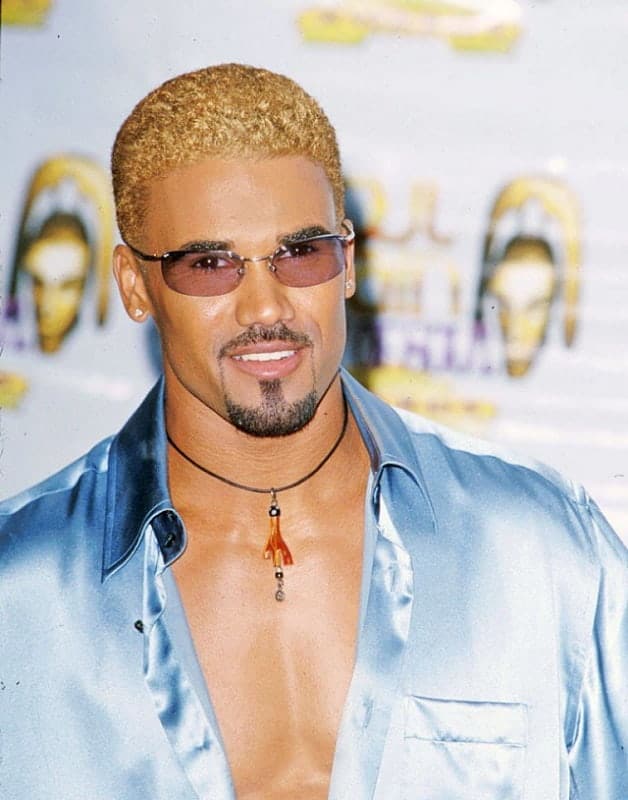 Shemar Moore here looks so glamorous and impressive with his dark skin tone and blonde hair. This is such a fun way of carrying himself that you can copy too. You can even have your goatee beard in natural black color to even out the overall look.
11. Chris Brown
Chris Brown has blonde hair cropped short which goes nicely with his dark skin tone. He has a simple class about him which shows in every single one of his looks. You can get this blonde actor's look too if you do not want to spend a lot of time on your hair and still want to make it look stylish.
Blonde Male Actors with Fair Skin Tone
12. Owen Wilson
Owen Wilson looks absolutely stunning in this hairstyle. His lovely blonde hair is medium length and falls down in gentle smooth cascades. You can go for this youthful and super stylish look too without having to worry about over or underdoing your hairstyle for any occasion.
13. Charlie Hunnam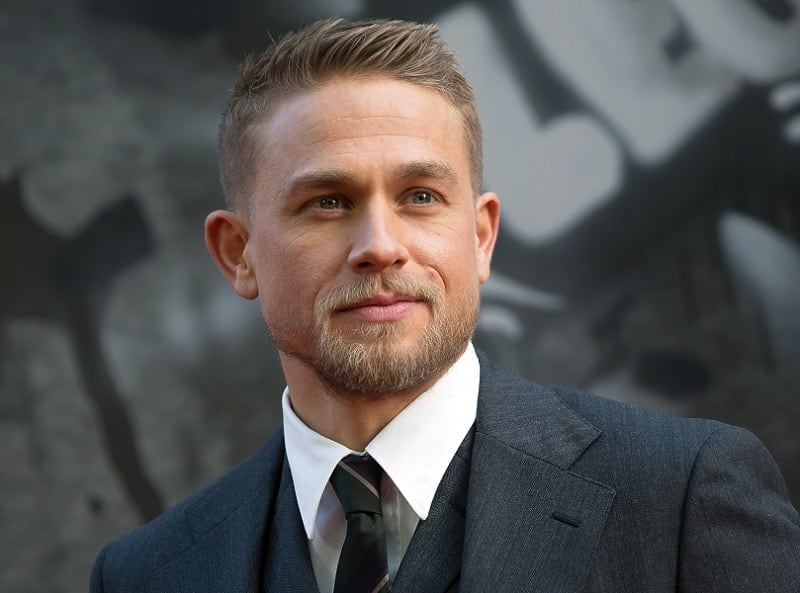 This handsome British actor with blonde hair has a very royal vibe around him. You can look royal and rock this hairstyle easily too if you happen to have lovely blonde hair which is cut short.
Blonde Haired Actors Under 25
14. Bradon Fitzgerald
This refreshing youth of 16 has the coolest blonde hair styled in the most exquisite way. His short hair combed and styled backward in an impressive way which gives him a very star-like and fashionable look. You can copy this hairstyle too and be confident about rocking it anywhere.
15. Dylan Sprayberry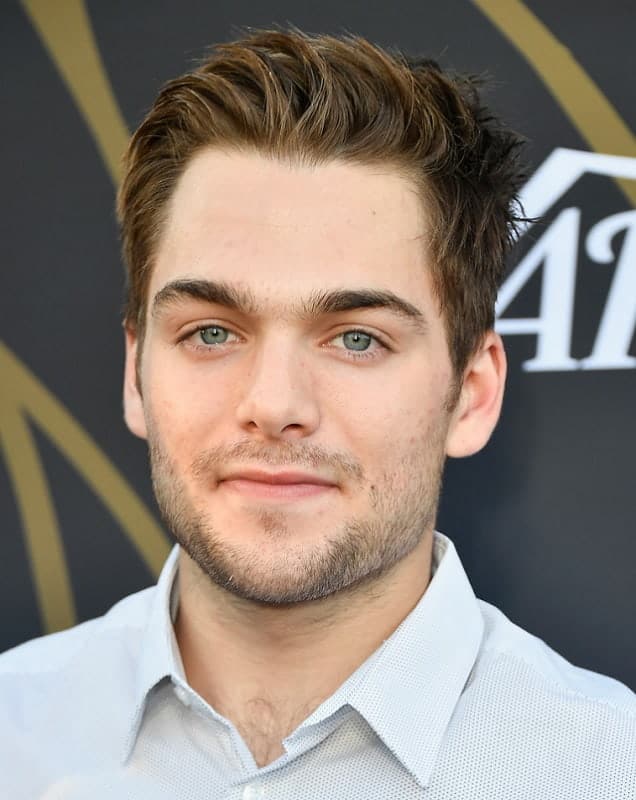 This 20-year-old blonde actor has won our hearts with both his acting and his stunning looks. This is a fun and classy hairstyle for formal events when you do not feel like spending a lot of time on your hair. Just pair it up with a light stubble beard on your face and see how irresistible you become.
These amazing blonde hairstyles look so good on these actors that you can hardly take your eyes off them which is why blonde actors are our all-time favorite. So, why not go ahead and try them yourself too?