Brad Pitt beard is one of the top most searched phrase on the internet. Brad Pitt, known for his amazing hairstyles, sexy beard, and popularity among the ladies, is one of the few men out there who know how to carry their beards.
Brad Pitt has never disappointed us when it comes to beards. In fact, he has been a beard inspiration for many out there! So, let's take a look at how to style your beard as Brad Pitt does!
Popular Beard Styles of Brad Pitt
If you like to have a beard like Brad Pitt, then check out below. We've gathered some amazing Brad Pitt's beard styles that can be followed:
1. The Macho And Masculine Beard!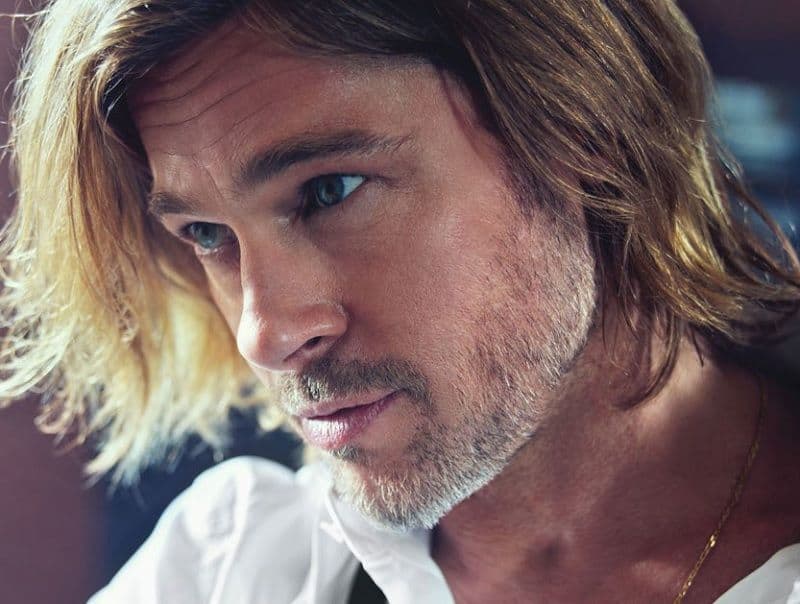 To style Brad Pitt's this beard, you will need a trimmer that has a small surface. Trim your entire beard so that the length of your strands is a maximum of 4-5 mm. Then, combine this short beard style with long hair to get the best outlook from this beard!
2. The Innocent Goatee!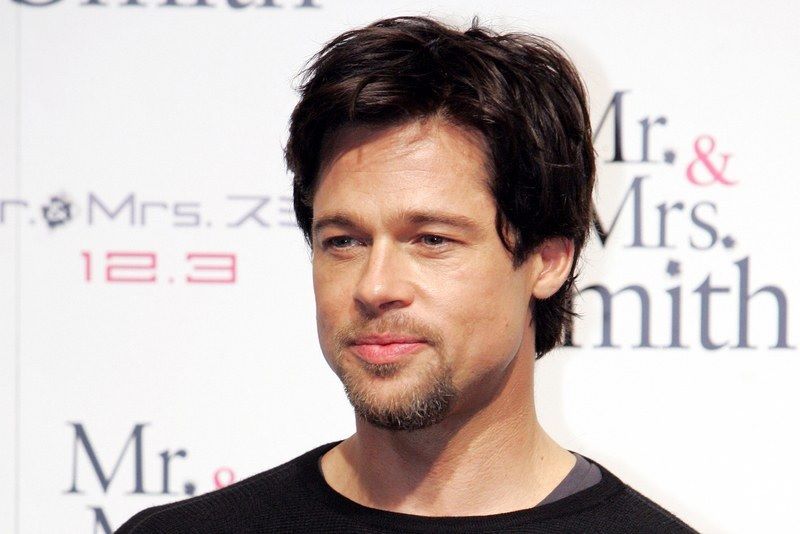 To style this beard, you need to shave and trim your beard in the form of a goatee, so that your beard hair strands are around 4-5 mm. Next, pair this beard style with short hair to get the best Brad Pitt beard look!
This is a relatively high-maintenance short beard style because you need to keep shaving the part of your beard that's on your cheeks constantly to get the proper goatee look.
10 Best Celebrity-Inspired Goatees to Copy Now
3. The Low-Maintenance Goatee!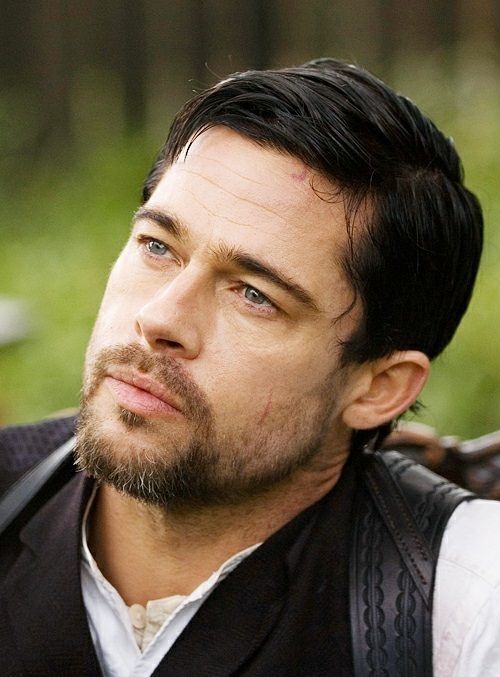 This is another variant of the goatee look described above. In this iconic Brad Pitt hairstyle with beard look, there's a prominent goatee with a slightly prominent beard on both sides. This is a relatively low-maintenance beard style of Brad Pitt compared to the earlier pure goatee style because you can let your side beard grow in this.
4. The Goatee That Actually Looks Like A Pointed Goatee!
This Brad Pitt beard style is like a pointed goatee that has trimmed sides. To obtain this circle beard style, trim the sides of your beard to a small length, but trim the middle part, the part that forms the goatee, to a longer length. Then, keep maintaining your beard this way using a trimmer regularly.
5. The Charming Brad Pitt Beard Look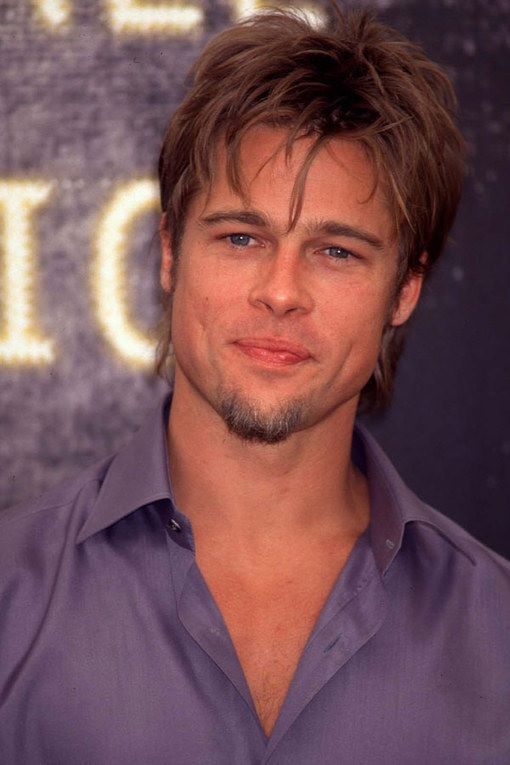 This beard style looks great with the kind of partly messy hairstyle shown above. To obtain this goatee without mustache look, you need to shave your whole beard except the part at the chin. Keep that part maintained at a certain length of your choice and there you go, you have a Brad Pitt bearded look!
6. The Almost-Clean-Shave Look!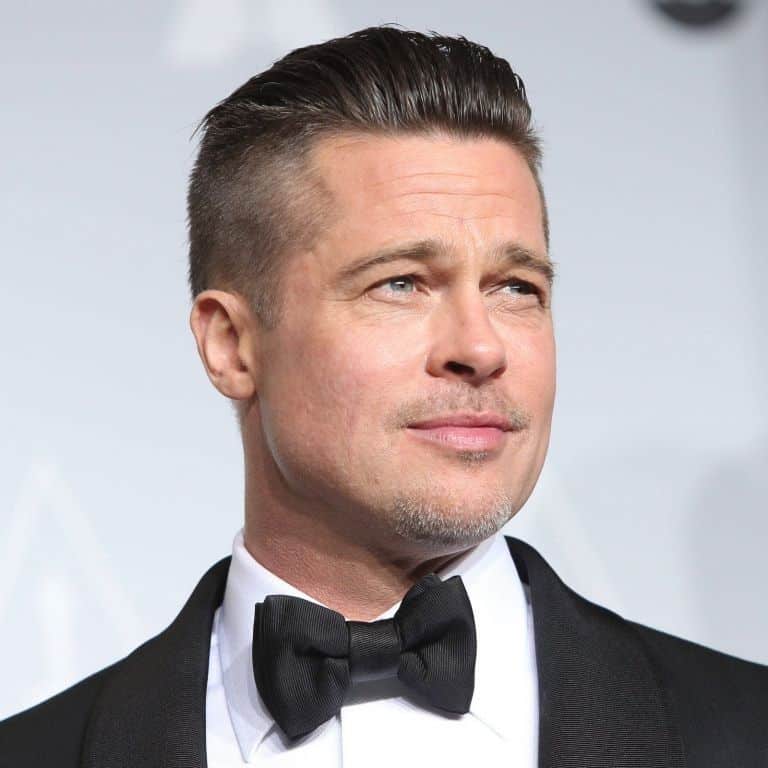 To obtain this beard style, shave your whole beard. Next, two or three days later after the hair starts to grow a little bit, shave only the sides of your beard, leaving the middle beard hair small but not completely gone! This kind of beard style looks best with short hair.
7. The Homeless Junkie Look (No Offense)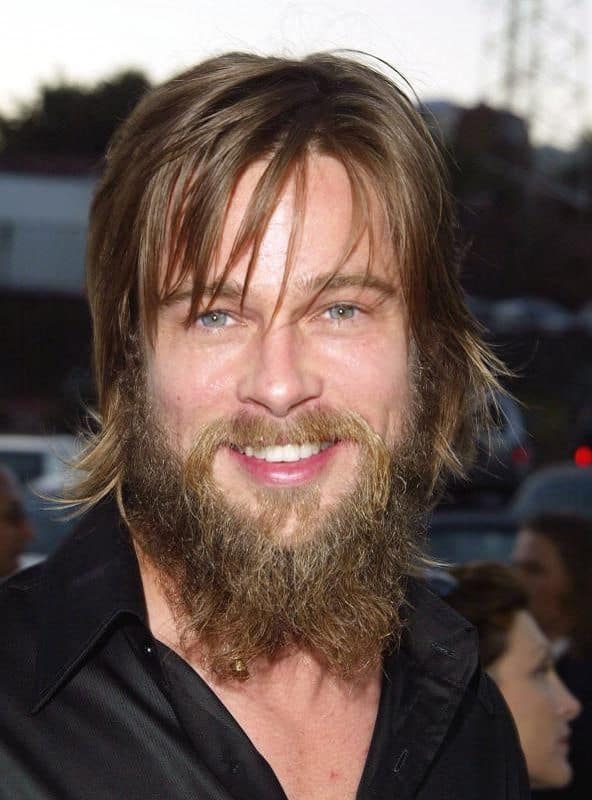 This is one easy beard style of the actor to have because it requires almost no maintenance at all! Just let your beard grow and after they become long enough, cut them from the tip of the beard so that a bifid beard appears! This Brad Pitt beard also doesn't require any trimming at regular intervals. Even if you trim once in two weeks, you'll be able to maintain this beard style!
More Beard Styles of Brad Pitt to Copy
Brad Pitt has never disappointed us with his beard styles. From his clean-shaven and goatee looks to his low maintenance beard, he has been able to pull off all beard styles! Try these Brad Pitt beard styles and see how they look on you! You never know, you might become the next Brad Pitt!