If you haven't tried a copper red hair color at least once in your lifetime, you've been missing out on a lot of fun. Redheads have been controversial figures for many centuries. Some considered them witches while others envied their fiery natures.
In the 20th and 21st centuries, women have been going out of their ways to sport natural-looking copper red hair. Becoming a redhead is not as easy as it might seem. It requires a certain change of style and hair care regime. Copper red hues are the most natural yet fiery looking in the red color batch.
Copper Red Hair Color Ideas
If you are ready for a few hassles that come with copper red hair color, you are in on an unforgettable adventure.
When you dye your hair red, you'll feel as if your whole world has changed. The people on the street will give you awed glances while men will pay much more attention. If you are a redhead at heart, the time has come to sport the copper red hues. While the maintenance might be tough, the results are truly glamourous.
Here are 31 copper red hairstyles to contemplate before going out to buy the hair dye or schedule a barbershop appointment.
1. Long Wavy Red Cooper Hair
Copper red long hair will make you look like Princess Merida from the Pixar film "Brave." If you want to create a wavy look and not damage your hair, knit a few braids and keep them overnight. Untie them in the morning, and you'll get a look that lasts all day.
2. Curly Long Red Cooper Hair
Curly copper red hair looks breathtaking, especially if you have a dense, healthy mane. If you have pale skin, you must try at least once this glamorous fastidious color. It will undoubtedly get all eyes on you and all for the right reasons.
3. Bob Hairstyle for Red Cooper Hair
A rebel copper red hair with highlights will show off the world your crazy, bubbly personality and your fearless character. Inspire other women with this gorgeous medium bob hairstyle with bangs and waves. Pair it with a red lipstick and nothing will stand in your way.
4. Bun Hairdo for Red Cooper Hair
No future bride will equal you after attending your wedding and seeing this amazing updo for copper red hair. You will inspire confidence, passion, and that "je ne sais quoi" all men adore to discover in a fierce woman like you.
5. Ginger Dark Red Copper Hair
Dark copper red hair requires a confident attitude and personality. Women who want this color should think twice before they get it because it is a shade you need to embrace fully. If you want an imperial dramatic look, style waves and wear a dark burgundy lipstick.
6. Short Pixie Red Cooper Hair
Go to your favorite hairstyling salon and ask for a short copper red hair. Even if the color is hard to maintain, whenever you want to refresh it and restore that ginger pinch, opt for a hair gloss that will gorgeously coat each thread, making the hair look shiny and vibrant once again.
7. Hue Mix
If you don't have fair skin but still want to check out the way bright red hair hues look on you, you can check out the color mix. Copper red combined with ginger or orange highlights looks truly fantastic on the hair of any length.
Try Dark & Honey Blonde Hair Colors
8. Copper and blonde
If you used to have blonde locks and decided to go for red hair color, you'll need plenty of maintenance and many touch-ups. The bright side is that when the color starts washing out, you'll get a magnificent mix of shades.
9. Orange highlights
This color combination is great for women with fair skin and naturally dark brown hair. When you are trying to make an impression with short locks, the mix of red hues is the way to go. Use bright orange or ginger highlights.
10. Bright copper red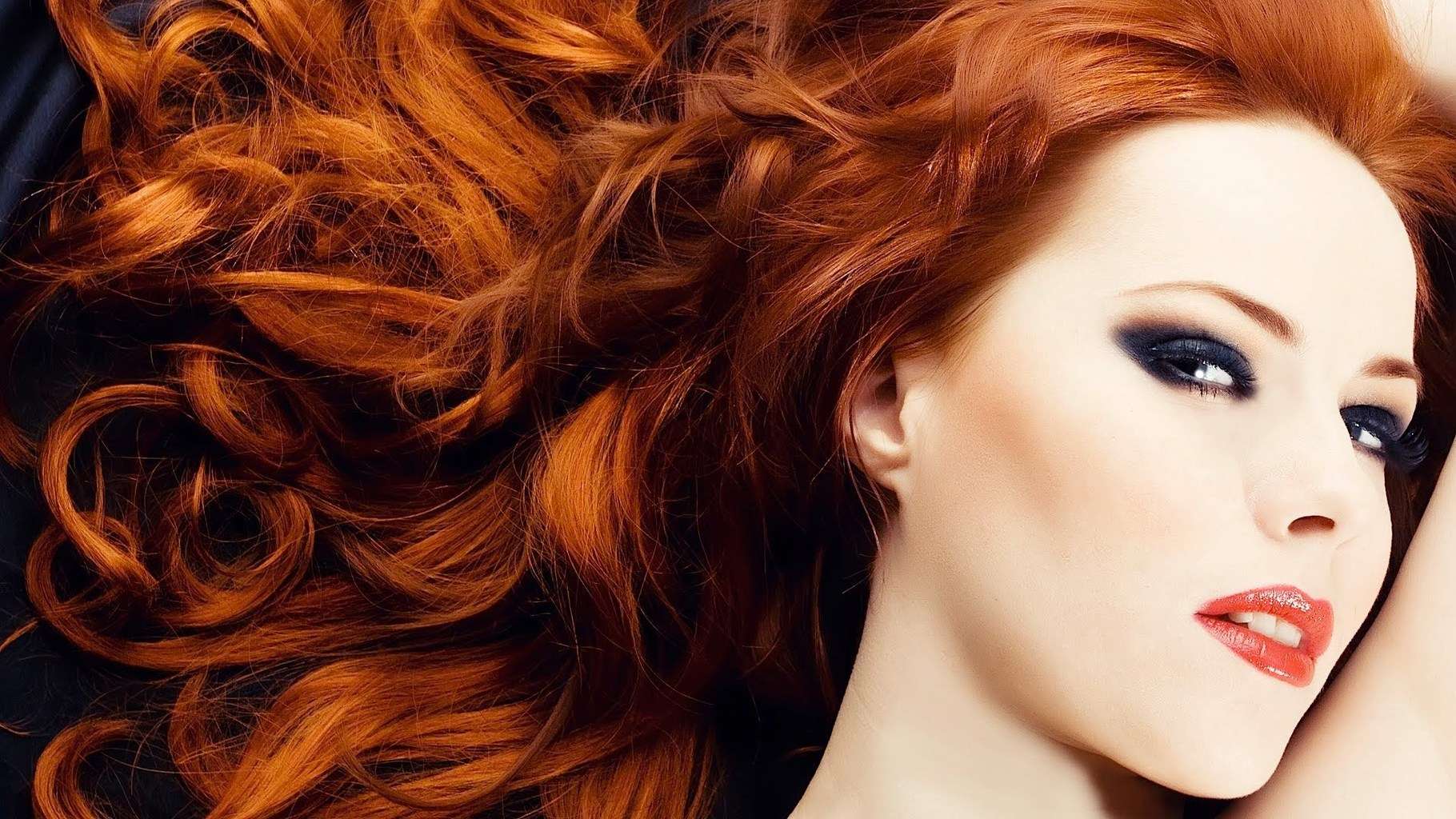 Women with fair skin can go all out using this bright copper red hair color. It looks so perfect and natural, you won't want to let go. While such color is bright, it's just as tough to maintain as the deeper hues, so be careful.
Caramel and Cinnamon Brown Hair Color Ideas
11. Copper ombre
Copper ombre with a few light red highlights is exactly what you need to make an impression. Such colors look great together whatever way you decide to mix them. Leave the locks dark copper red on top and ginger on the bottom and on the sides.
12. Brighten up
We would call this color bronde if it would have been a mix of blonde and brown. This mix of fiery red, copper, and orange achieves the same goal. The colors blend in together well to give you a magical image.
13. Dark natural copper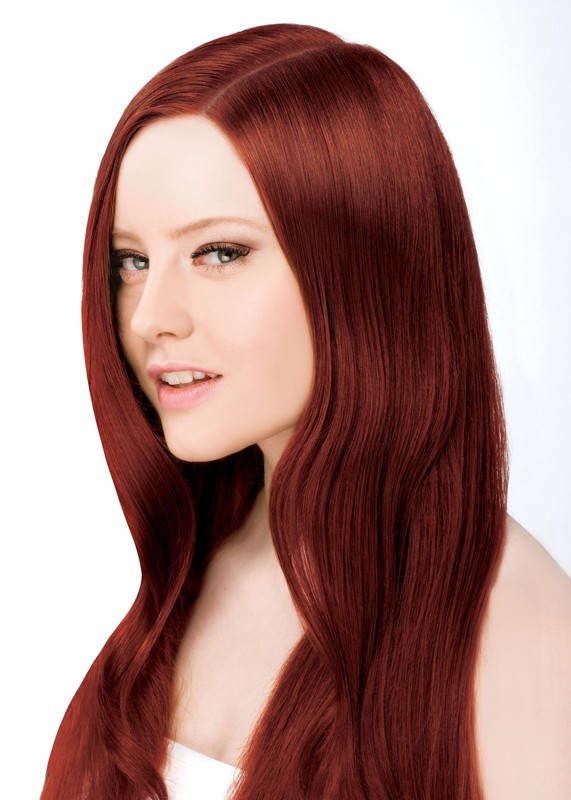 If you want your hair to look as natural as possible, dark natural copper red is the way to go. This is a wonderful winter color that can be brightened up with orange highlights in the summer. Chances are you'll never want to change it again.
14. Brown Copper Elements
This brownish copper hair color is a wonderful choice for women with fair skin and naturally brown hair. It looks the closest to their natural appearance while giving it a little extra zest. Don't forget to dye the eyebrows as well!
15. Copper and blonde
If you like the lighter shades of copper red hair color, you can mix them with strawberry blonde. This color can be a wonderful choice for women with light natural hair color. If your hair is darker than light brown, you need to bleach it.
16. Copper highlights
Red highlighted hair looks very special. It's up to you and your hairstylist to choose the right colors. Mixing red and red often looks somewhat strange. However, interlacing copper locks with blonde or golden auburn strands is fantastic.
17. Copper ombre
Dark copper red hair color is a wonderful choice for the top part of the ombre. If your hair is naturally dark and you can't give up on the thought of getting light red locks, create an ombre. This way you only have to bleach the lower part.
18. Color richness
The richness of the copper colors depends on how well you take care of them. Unfortunately, red is not a long –lasting color and its bound to lose its initial shine very quickly, especially of applied to bleached hair.
19. Golden copper
This golden copper hair color is hard to achieve on dark locks. But natural blondes can embrace it with pride. If you want all your eyes to be upon you when you walk down the street, this is definitely the hair color you should be considering.
20. Closer to nature
This brownish copper hair color is exactly what you need if you hate the frequent touchups that go hand and hand with red hues. If you go on the brown side of copper and your natural locks are brownish too, even the growing roots won't look unnatural.
Which Red Hair Color Is Right for You?
Many women choose copper red hair color because it's close to being natural while not appearing way to bright. In reality, each woman has her own perfect red color. In order to understand which one is right for you, take a look at a few tips.
1. Do You have a Light Skin Tone?
Pinkish and pale skin is the best for all shades of red hair colors. Don't forget that natural redheads mostly have very pale skin. Take a look at natural redheads and compare your skin to theirs. If it's a match, you can choose any red hue you like. Women with darker skin tones have more trouble choosing the right color. Dark copper red or wild fiery ginger is a good choice
2. Are You The Life of the Party?
Don't forget that red hair color turns some heads. So you have to be ready to uphold the image. If you are shy and don't like too much attention, perhaps you should go for more natural hues, such as Auburn. Bright copper red hair or orange locks are out of the question.
3. Is Your Hair Bleached?
If you used to be a blonde, you'll have a hard time maintaining deep red hues. Go for lighter shades. Remember, bleached hair can't hold any color for a long time. So it's better to grow at least a few inches of your natural locks before applying red hair shades.
4. Is Your Hair Damaged
Damaged hair has trouble holding on to the red hues. Red dye molecules are very light and can leave your hair quickly. If you have damaged locks, go for more brownish hues. Restore your locks before going red.
Tutorial:
Copper red hair color is one of the most coveted hues in the modern fashion world. It's hard to achieve and even harder to maintain but the result is so striking, many women are ready to make sacrifices. Are you?