Changing your hair color can be an exciting decision. Maybe you noticed the hair color on a friend and loved it. Or perhaps you want to imitate your favorite celebrity's hair color.
You probably have imagined it from the hair dyeing process to people's reactions to the new color change.
But there's a crucial part of dyeing your hair in a salon that you shouldn't skip, and that's preparing for your hair appointment. Comprehensive preparation can improve the results of your hair-dyeing appointment.
Key Takeaways
Consider the amount of time and financial investment you'll need before deciding to change your hair color.
Don't shampoo the morning of the appointment. Else, you'll wash off natural protective oils of your hair.
Make sure your hair is healthy before coloring, possibly with a protein treatment or deep conditioning.
Visit a colorist who is an expert. Take his/her opinions and considerations tailored to your hair type and condition. This will minimize ending up with a disastrous hair dyeing appointment.
Take some hairstyle photos and show those to your colorist.
Experiment with semi-permanent dye before permanently changing your hair color.
Be patient as hair coloring can take several hours.
How to Prepare for Your Next Hair Dyeing Appointment
We've done the hard work by compiling a list of what to do before getting hair dyed at a salon. Keep reading to know how to prep your hair for dye and get the best results.
Tip 1: Think it Through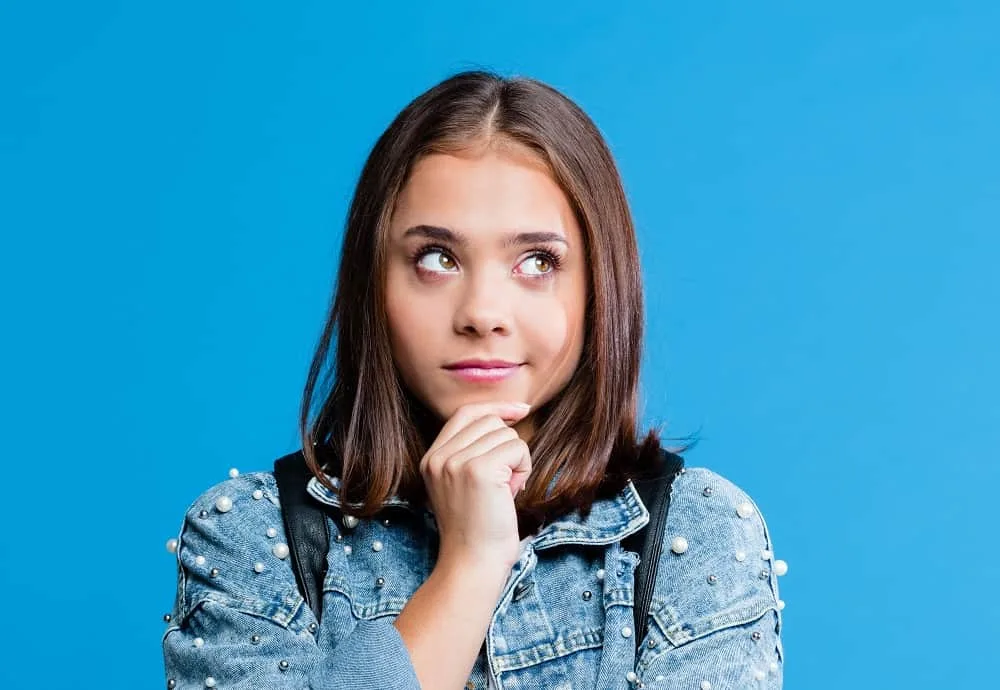 Changing your hair color may seem easy on paper, but it's not that straightforward. It takes a lot of time and monetary investment to change your hair color. Therefore, the first step is to think about the decision to dye your hair.
Would you have the time and finances to follow through with maintenance for a new hair color? Are you looking to change your hairstyle along with the color? These are some of the questions you need to answer.
Most people want to change to a hair color they saw online. But there's a need to consider your present hair color and the possibility of getting the desired color.
Say your hair is naturally blonde, and you want to change to a deep green color. It's going to take a lot of effort and product to get this color. Even after spending a lot of time and money at the salon, you may not get the color you want.
Tip 2: Don't Shampoo
A shampoo wash on the morning of your hair dye appointment exposes you to the possibility of hair damage.
Hair dye is a chemical substance that can affect your hair negatively. Your hair has a natural oil that acts as protection against chemicals in the dye. When you shampoo your hair, it washes off these protective natural oils.
Before dyeing your hair in a salon, you should shampoo or wash your hair days before your hair coloring appointment. That way, you won't be dyeing your hair with the natural protective oils absent.
Tip 3: Ensure Your Hair is in the Best Condition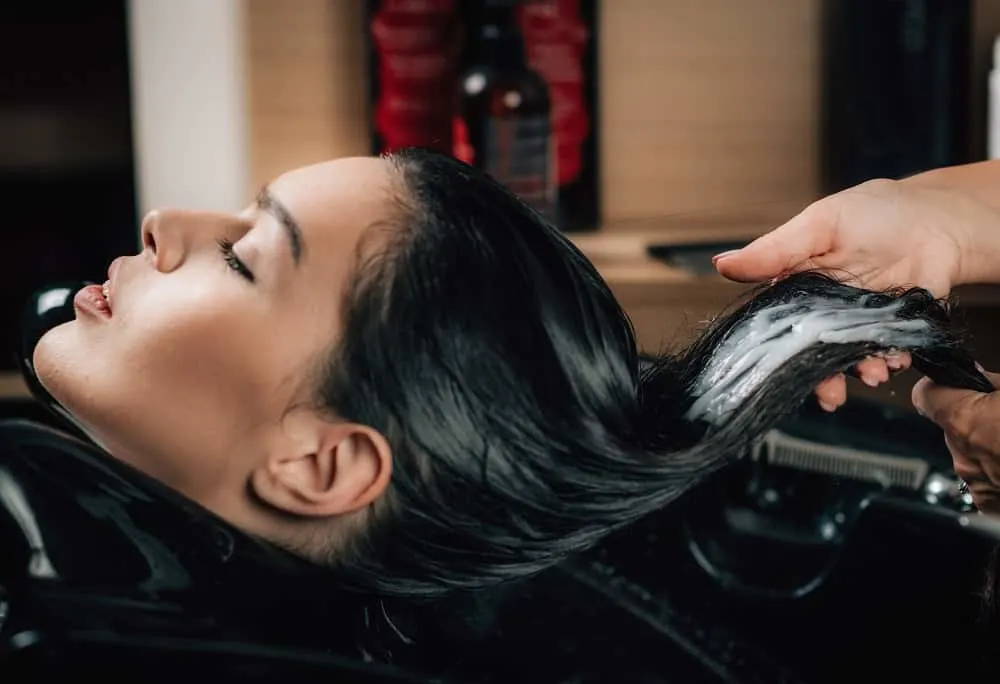 Before getting your hair dyed, you need to treat your hair. Your hair needs to be in its best shape before you start to color it.
If you're battling with a hair damage issue, you may want to get a protein treatment. For the best results, you need to treat the condition well before your coloring appointment. In some cases, you may have to cut your hair and grow out healthier strands before a coloring session.
It's always best to apply dye to hydrated hair. A major part of how to prep your hair for dye is using a hydrating wear mask or deep conditioning your hair. That way, you're introducing moisture to your hair and balancing its PH before dye application.
Tip 4: Stay Open-Minded
You know what you want for your hair. You also have exclusive rights to make hairstyling decisions. But when it comes to hair coloring, you may want to listen to some expert opinions first.
Your prospective hair colorist should have some level of influence on your hair color choice. If you have a hair challenge or defect, you need to let the hair colorist know.
Based on this info, their experience, and expertise, your hair colorist can tweak the application technique to ensure you get the desired color.
Tip 5: Come with Pictorial Inspiration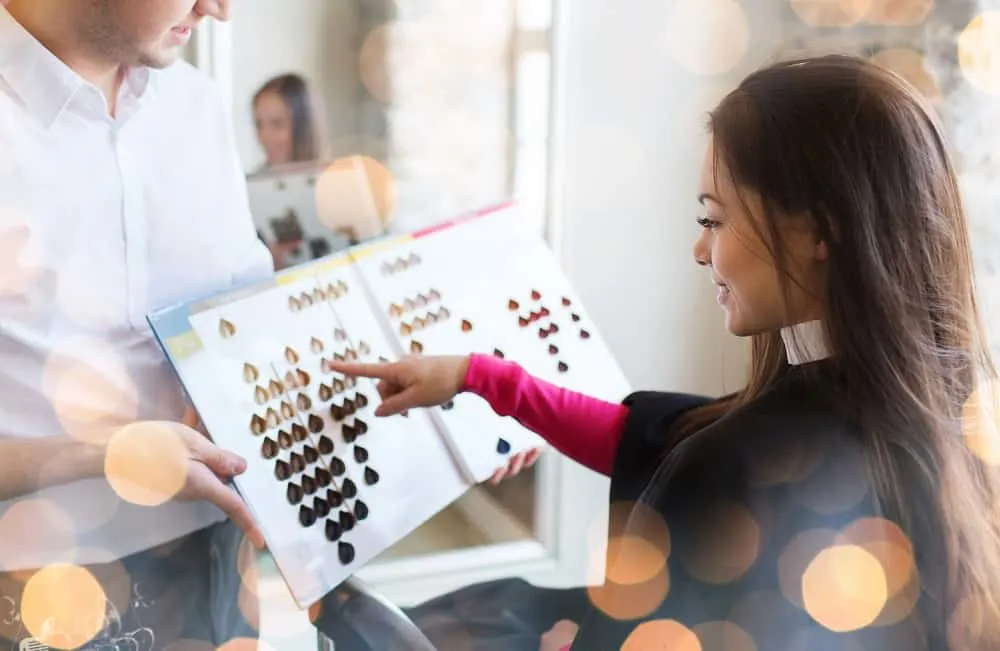 Pictures are a great source of inspiration for hair colorists in a salon. In many cases, you'll have a picture of what you want your hair to look like after dyeing it. It's always great if you can get more than one picture of what you want.
With many pictures, the hairstylist can already imagine the results from the beginning. That way, they know the exact steps to take based on the images you have shown them.
Consider getting suitable pictures before dyeing hair in the salon. From the images you show the colorist, they'll be able to evaluate your natural hair and determine if the color change is possible with your natural hair color.
Tip 6: Experiment with a Semi-Permanent Color
Changing your hair color is an exciting experience, but things can sometimes go south. You may like what you see in the pictures, but you may not be on board with the final results when you replicate the color.
To prevent this, go with temporary hair color. You can either use a demi or semi-permanent hair dye instead of opting for a permanent option.
With semi-permanent dye, you can get your original hair color after a few shampoo washes. Hence, you don't have to live with bad hair color for a long period.
Tip 7: Be Patient
Most of the time, hair color change will cost you time. For the best results, you may have to spend between three to eight hours in the salon.
What you can do before dyeing your hair at a salon is buying snacks first. If possible, you can come along with a device that allows you to catch up on your favorite movie channels.
Before you dye your hair, you should do proper research and ask questions from experts. After that, you must get your hair in the best shape possible.
Above, we have discussed the most important prep tips for coloring your hair. If you follow the information in this guide, you can rest assured of a smooth hair-dyeing process at the salon.