Flow hair is nothing new — it's been around since the 1800s. These days, we call it flow, hockey hair, or a lax bro cut.
GQ calls it the Bro Flow because, of course, they do. Although hockey players are famous for this loose, long, freely flowing style, it's also a favorite among surfers, musicians, actors, and everyday bros, too. The look's easy to steal and a breeze to style—once you get used to it, anyway.
The hockey flow haircut calls for some styling tools. At the very least, my dudes, you need to invest in a blow dryer and a good brush.
How to Grow Hockey Flow Hair Fast
Long hair is essential for that hockey flow hair, gents. Here's the bad part: hair grows slow. The average guy grows an eighth of an inch of hair each week. So, you grow about half an inch every month, meaning that it takes a full year to grow six inches. However, that's just the average. You can boost your hair growth a bit.
Biotin helps. You can find it in your nearest vitamin aisle. Just read the instructions to know how much to take. You should also bear in mind that biotin makes your hair grow fast and thick everywhere, so have fun with that. Otherwise, drink lots of water, eat fresh fruits and vegetables, and regularly have your dead ends trimmed—just your dead ends, though.
Ultimate Haircuts and Hairstyles for Teenager Boys
Tips to Maintain Your Flow Haircut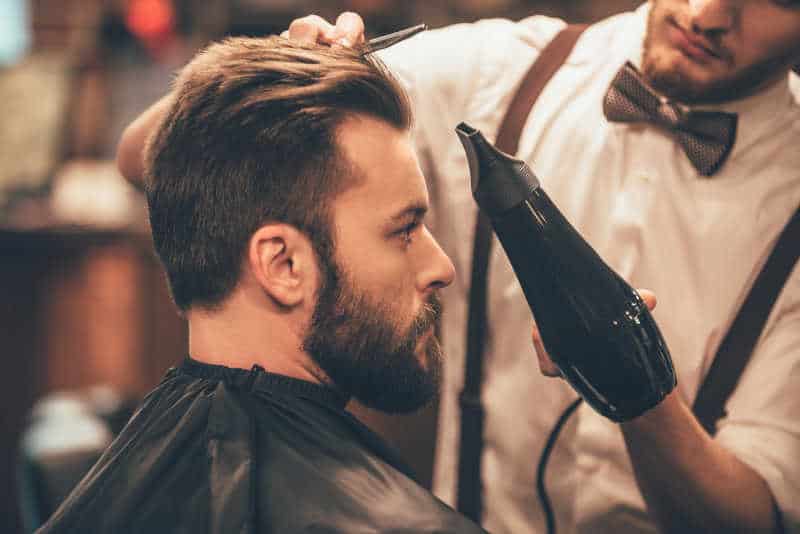 Maintaining your hockey haircut takes time and dedication on your part. Even after you reach the length you desire, you still need to get the split ends trimmed—and you will have them. Regular shaping and thinning are also required. You don't want your flowing locks to get too heavy or flyaway.
Since you need to style your new 'do with heat tools, such as blow dryers and straightening irons, use a heat protectant on your hair and apply a deep conditioner at least every other week.
Best Hockey Flow Haircuts for Men
There's something romantic and smoldering about hockey hair. Men with gently flowing locks look like bad boys with hearts of gold. They're all Prince Valiant on a Harley. Take a look at the following hairstyles and see if you're ready to flow.
1. Off to the Side
Comb your fingers through your hair when it's semi-dry—on the dryer side of damp, but not too dry, if you please—but guide it to the side. Coax a tendril or two down over your forehead, then spray lightly with a flexible hairspray. Fini. The flow haircut is nothing if not effortless.
2. Flow Haircut With Rumpled Curls
Don't let anyone ever tell you that curls can't flow. The whole point of the flow style is a don't-care vibe. Curls don't care. Let your ringlets grow out a bit and don't try to tame or straight them. Just run your fingers through those waves and let them do what they want.
Latest Trend: Best Pompadour Fades for Men
3. That Swashbuckling Vibe
You know the haircut. You know this haircut. It's a Shakespearean, Robin Hood, there's-magic-afoot, Pirates of the Caribbean kind of cut. Ask for this hairstyle.
4. The Curly Flow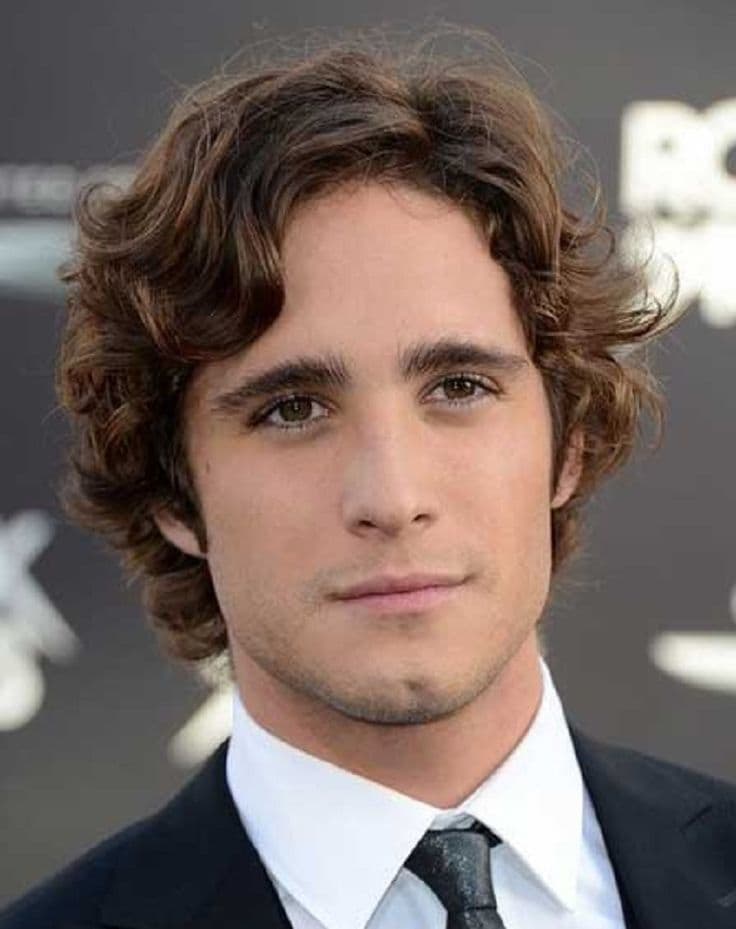 Curly boys of all kinds can wear their hockey hair with pride. Left to grow, some curls turn to waves under the weight. That's when you start to get this kind of effect, which is perfect for that hockey flow.
5. Lion's Mane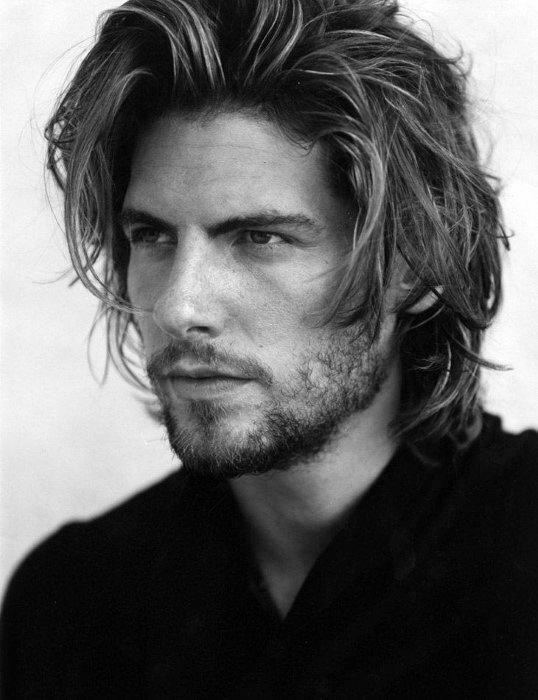 One of the best things about this 'do is its DGAF appeal. You don't have to do a thing. The cut's designed to be effortlessly elegant.
6. Long Hair, Don't Care
Flow hair has no set length. Even if your hair cascades to your shoulders, you can still flash your flow. In fact, long hair makes the style appear even more virile.
7. The Sensitive Hockey Flow
Maybe it's the suit, but there's something sensitive and rather poetic about this variation of the Bro Flo. The waving curls are fire, though, and the length is ideal.
8. A Little Shape to It
Okay, this flow cut is pretty. It's almost a bob, it has highlights, and it's just kind of gorgeous. Wow. What's the verdict on this one?
Men's Popular High & Tight Haircuts
9. Taming the Flow Hairstyle
Take your hockey hair and slick it back. You're not taming your wild side, just your hair. It adds a sensual, sleek edge to the cut, plus you can leave it a bit messy for charm's sake.
10. Flipped Flow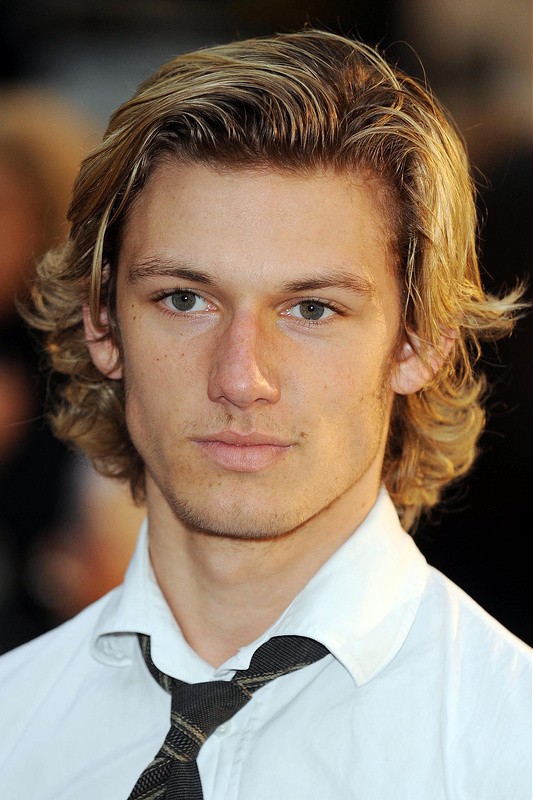 The little flip there at the ends when they curl—fine times ten. At this length, you could also slick it back—slightly—and rock a tousled bedhead 'do.
11. Choppy Layered Hockey Haircut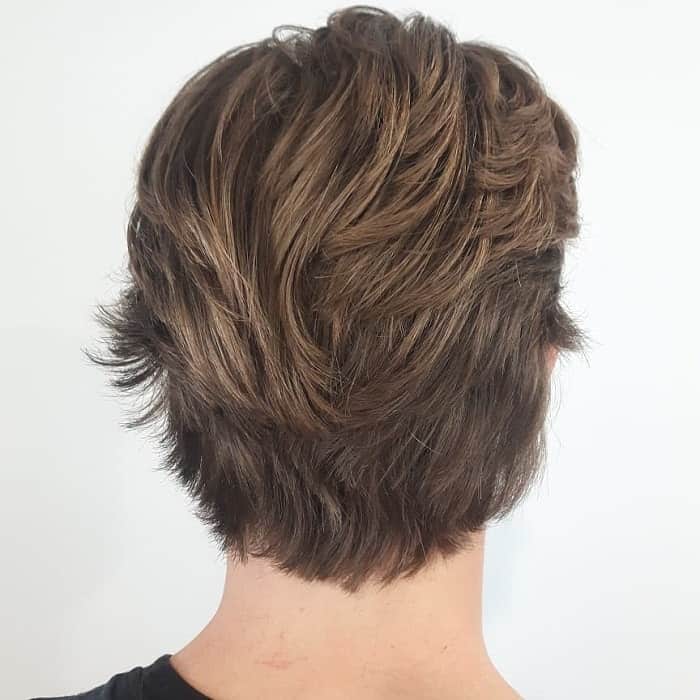 Carrying a flow hairstyle accompanying with choppy layers is just like a breeze that gives the entire hairstyle effortless vibes. The liveliness of flow hair depends on the proper cutting of layers. It is ideal for medium length hair. The slightly wavy hair texture gives the layers uber-flawless features.
12. Silver-Blonde Short Flow
Apart from long and medium hairstyles, you can do plenty of other variations also just like the above one. Leave a thick bunch of layered haircut on the top and style it into a slick back hairstyle.
Add a punk element to your flowing haircut by incorporating drop fade and silver-blonde with black undertone.
The textured top turned into uneven layers and an undercut enhances the cool features of guys. Sweep the front bangs on the side. Side-swept hockey hairstyles are an extremely stylish choice for those guys who want to add understated and sophisticated details to their appearance.
It is ideal for straight hair and barely requires any styling product because of its natural smooth hair texture.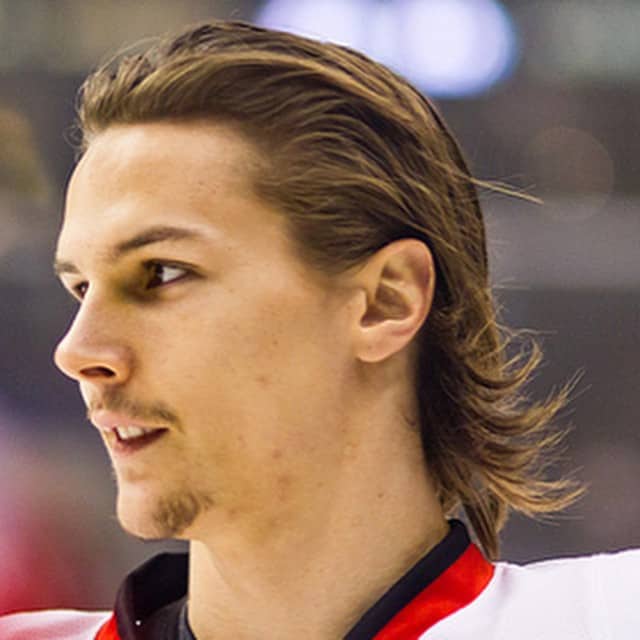 Now, this is an official flow haircut that has been seen wearing by many hockey players and that's what an athlete should wear; independent, blowy and enthusiastic hairstyle.
Take a good quality hair gel and push back your medium locks. You can style your hair into a slick side part hairstyle as well according to your face shape.
You can achieve this look by a clipper over comb technique. This hockey flow provides an ultimate spur to guys who desperately want to adopt a flowing hairstyle, but cannot because of the hair length.
The top hair cut short into layers and styled through the blow-drying procedure. It will give guys an absolute business expression and personality attitude.
The flow has no boundaries. It's all about freedom—and, as you can see, it's not just for hockey players. You are, however, ice cool when you step out with a flow haircut. Which one's your favorite?