Hair color opens up a world of possibilities when it comes to self-expression, and many people love to trade in their ashy blonde for a fiery red or update a mousy brown to a chestnut hue. Ammonia-free demi-permanent hair dye is one of the most popular types of hair dyes on the market. If you've used it and now want to remove the demi-permanent hair dye, we're here to help.
In fact, one million Americans used hair coloring products 14 times or more in 2020. Whether we are simply trying to cover gray hair or add a bit of pizzazz with highlights, many of us leave our natural color behind in search of something new.
When hair color works well, it can give us a much-needed boost of self-confidence. However, when hair color goes wrong, we pull the covers over our heads and do not want to leave home. The good news is that most "hair catastrophes" can be fixed, whether through at-home remedies or with the help of a trusted stylist in a salon.
We will walk you through options for removing demi-permanent hair color below, but first, we will take a look at what it is and how it works.
What is Demi-Permanent Hair Color?
There are some pretty significant differences in terms of the products available when it comes to hair coloring. Those differences then play into how we correct mistakes made with different dyes.
The three main types of hair dyes used today are:
Semi-Permanent Color: This type of dye is the one requiring the least "commitment." It generally lasts for up to eight washes.
Demi-Permanent Color: The next level of commitment when it comes to hair color is demi-permanent: a dye that penetrates the hair shaft instead of just coating it like a semi-permanent color. This type of dye can last for up to 24 washes, so it has roughly three times the staying power of semi-permanent color. Know the differences between demi and semi-permanent hair color.
Permanent Color: This dye penetrates the hair deeply and will last for several months in some cases. Permanent color is often preferred when it comes to coloring gray hair.
How to Remove Demi Permanent Hair Color at Home
If you find yourself instantly regretting the choice you made with demi-permanent hair color, there are some immediate steps you can take to start the removal process.
There is no "instant fix" that will restore your natural color immediately, but you can soften the blow with some of these remedies (and perhaps at least get back to a color you can leave the house with comfortably!)
Clarifying Shampoos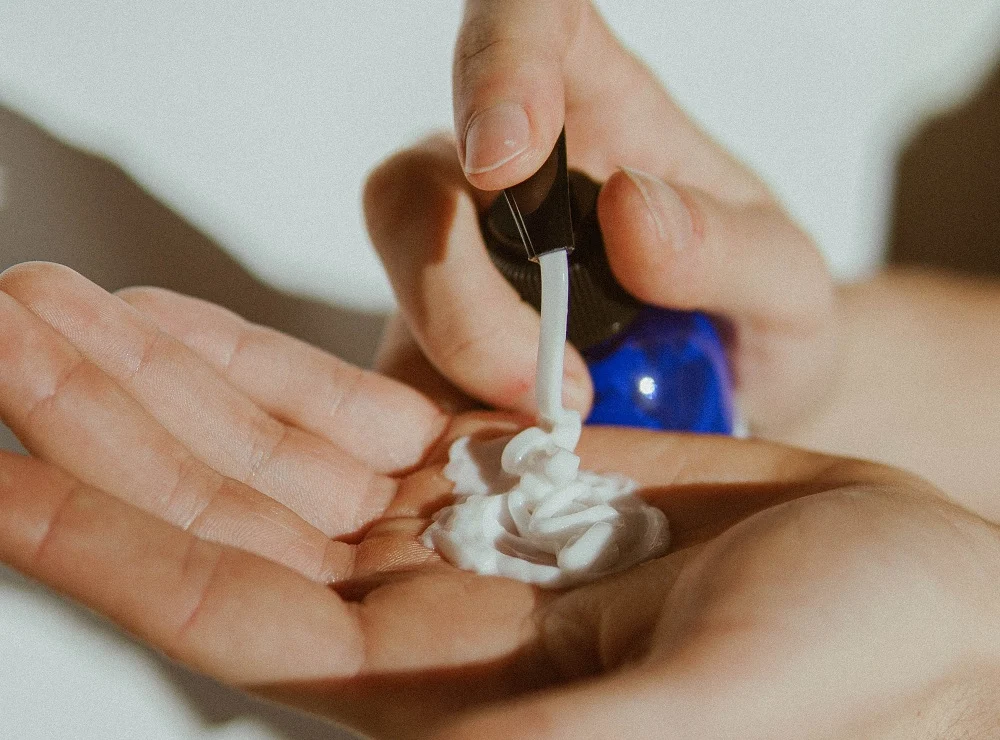 These days the haircare market is flooded with clarifying shampoos, which are designed to remove all of the unwanted buildups from styling products, the environment, and more.
If you decide your color was a mistake, you should start washing your hair two or three times a day with a high-quality clarifying shampoo. This will speed up the process of removing the demi-permanent color.
When choosing a clarifying shampoo, one important thing to remember is to make sure yours is NOT marked "color-safe." Some clarifying shampoos are designed to protect and preserve color, and in this case, that is the last thing you want!
Be sure you are also conditioning your hair each time you wash it to minimize damage, and a weekly hair mask is also a great idea for extra deep conditioning. Keep a shower cap handy for deep conditioning applications, making it easier to leave products on for extended periods of time.
If the gradual process of washing the color out is not going to cut it for you, you can purchase a color remover at a local beauty supply store.
Depending on the shade you are trying to achieve, the remover may need to be mixed with peroxide. You should always start with a strand test before using the remover on your entire head and be sure to follow the manufacturer's instructions carefully.
Color remover can be a tricky process, and if you are concerned about doing any additional damage to your hair, you may opt to visit a salon instead.
Home remedies for hair color removal can include everything from apple cider vinegar to dish soap to anti-dandruff shampoo; the effectiveness of any hair color remover (whether it is a "home remedy" or a store-bought remover) will depend upon the shade of color you used as well as your natural color.
How to Remove Demi Permanent Hair Color at the Salon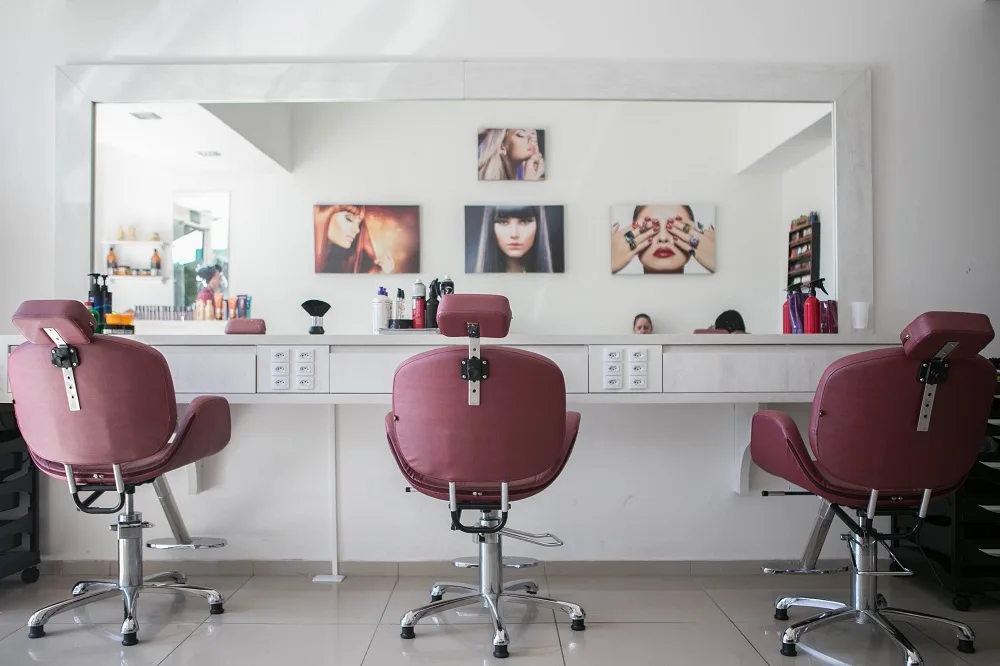 If yours is a fairly severe color "mistake"—perhaps you have second-guessed your decision to dye your hair green for St. Patrick's Day—your best bet may be to work with a professional stylist to minimize the damage. A manic panic may send you racing through the salon doors in search of a rescue!
Together with a stylist, you can plan to correct the color while also protecting your hair and minimizing the damage from chemicals.
Professional stylists have some useful tricks up their sleeve when it comes to softening the blow of color gone wrong: this could include highlights and/or lowlights, a shorter cut, and the stripping of color in safe and salon-tested procedures.
A professional stylist will have the tools and know-how to reduce brassiness, improve overall tone and texture, and restore your hair's natural color with minimal damage.
Tips for Hair Care with Demi-Permanent Color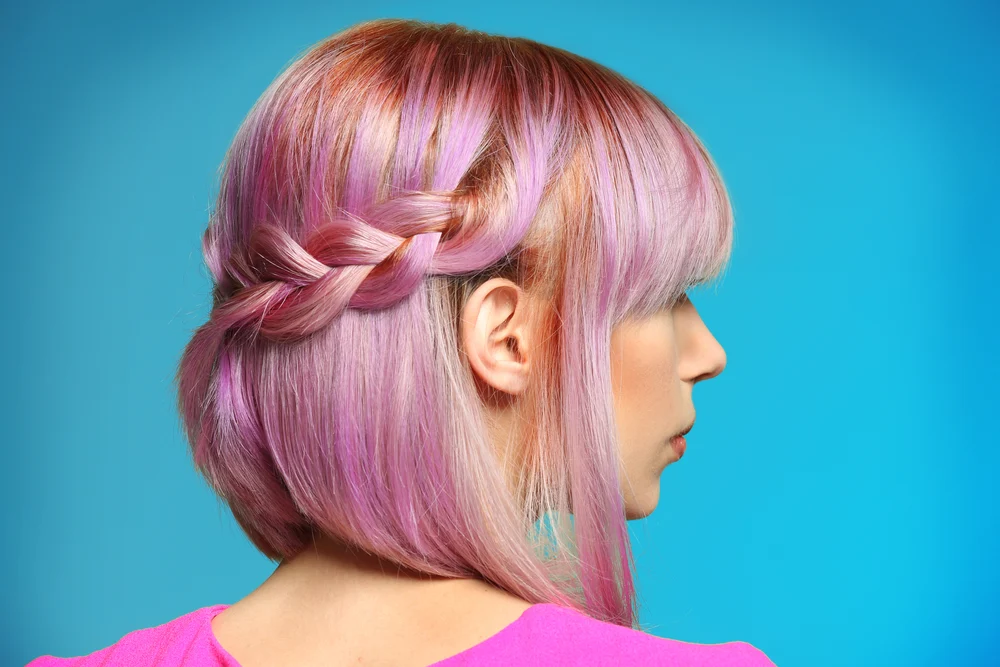 The reality of "fixing" a color mistake sometimes means more color: you or your stylist might adjust the shade by applying another demi-permanent dye. Once your hair has been colored, you should be mindful of how styling products and heat can affect it, and follow these tips to keep your mane looking healthy:
Skip a Wash When You Can! While this can be tough for some to swallow, less frequent washing can protect and preserve your color longer.
Use Protection with Heat. Heat protectant sprays will minimize the damage done by straightening irons and other hair appliances. (Also, let your hair air dry when possible, to give it a break from the heat.)
Choose Your Products Wisely. Always look for conditioners and shampoos for color-treated hair. Keep a good hair mask on hand as well and aim to use it at least once weekly.