When you hear about mousy brown hair, you often imagine something unsightly and dull. However, these brown hair shades can be extremely beautiful if you spend enough time making them look so.
While your own hair can be dark brown, the mousy shades can brighten up the image and give it the softness you couldn't have even dreamed about. The brown hair shades are often underestimated.
Meanwhile, they are used by women all over the planet to improve the image and come up with some new colors for their locks.
What to Do with Mousy Brown Hair
Many girls who have mousy brown hair are wondering how to get rid of it. It's an absolutely wrong decision. If you want to add your mousy locks some shine, you don't need to completely change the color. You might want to think about adding some sandy or light brown highlights or creating a dark ombre.
In any case, you should keep your mousy brown hair intact as much as possible. Give it some luster by improving your hair care routine. If your hair doesn't look shiny, the color is not at fault. You need to keep yourself healthy and the hair well-treated.
Hairstyles With Mahogany Brown Hair Colors
Best Hairstyles With Mousy Brown Hair Color
Mousy brown hair is exactly what you need to look soft, natural, sexy, and appealing. You just need to know how to use it. We did some research and came up with 15 ways you can take advantage of these shades of brown.
Don't be afraid of the "mousy" word. Mousy brown can become your favorite hair shade. It's easy to maintain and to touch up.
1. Light Highlights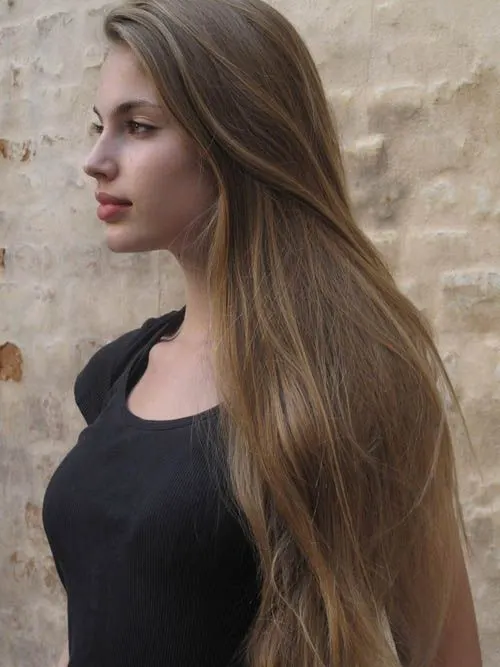 Mousy brown hair looks perfect with light brown highlights. You don't have to create the classic highlighted look to get the perfect results. Make just a few thin light brown strands and you'll lighten up the whole image.
Whatever brown shade your hair is, you can make it even more stunning with several highlights. You need to carefully choose two or three colors that can look as natural as possible with your locks.
3. Patchy Dyeing
Patchy dyeing can be a good choice for mousy brown hair that can keep your natural color intact. A few patchy golden blonde or caramel highlights can completely change your image. Ask your hairstylist for the location advice.
Chestnut Brown Hair Color Ideas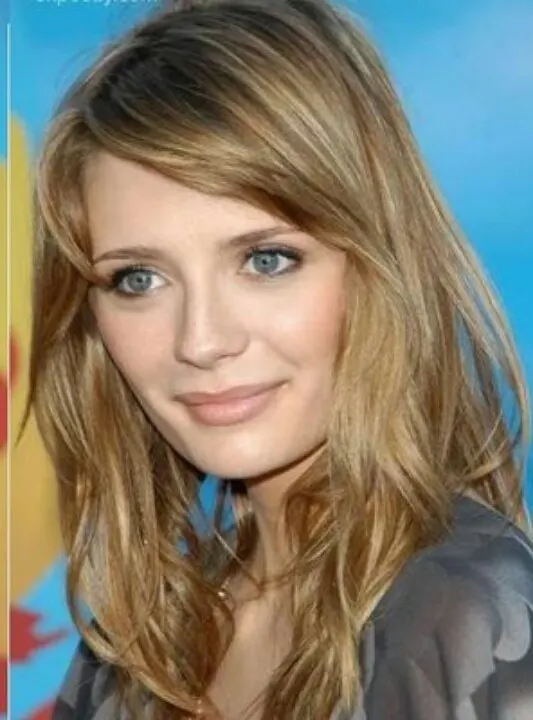 Golden blonde hair color is hard to maintain. When you make a decision to dye your hair golden blonde, you need to get ready for some hassle. Meanwhile, just a few golden blond highlights on mousy locks are a perfect choice
Your brown hair can benefit with smartly made low highlights. You can leave the top part of your hair natural and add some blonde shades to the locks below. Brighten up just the lower part of your hair.
Mousy ombre might sound dull but it's actually a wonderful way to wear your hair. The top part stays natural but may contain a few blonde highlights if you wish. The lower part is golden or honey blonde.
Give your beautiful brown hair some extra shine by using red hair dye. Create an ombre with the reddish shades on the bottom. Mousy locks are perfect for making any kind of ombre with reddish colors.
Complement your mousy brown hair with blonde highlights. We'd recommend you to choose darker blonde hues, such as honey, caramel, or tanned. This way your hair can look closer to nature.
This brown hairstyle is perfect for all those girls who are still transitioning from dark to blonde hair. You can do really light front highlights and frame the face that way. If your hair is long, even better – your hair will look great with loose beach waves.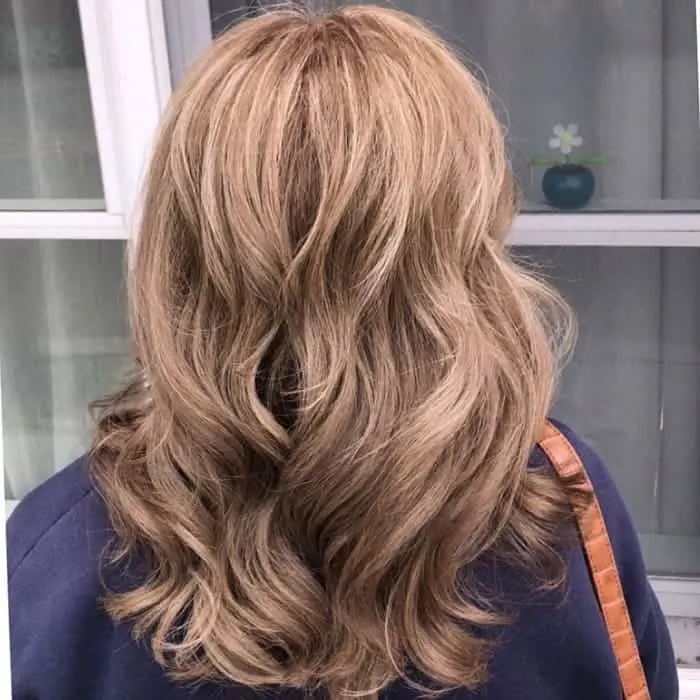 One of the popular variations of mousy brown hair is definitely beige blonde hairstyle. Lovely and elegant curls are great for special occasions, while the medium hair length makes it perfect for everyday wear.
Long hair is perfect for all girls who have the time to maintain it. However, you can really style it in multiple ways. From curling it to styling it with a brush – whatever you choose will be perfect for highlighting the hair color and style.
A specific color between blonde and brown is bronde. It is a lovely shade of mousy brown hair color that suits women with cold and warm skin tone. While the roots are a bit darker, the rest of the hair is in a lovely blonde shade that appears to have reddish highlights as well.
If you can't decide which color you should pick, then go for this lovely mousy brown hair with reddish tones. It will definitely bring a lot of positive comments to you. You can wear it wavy or straight – as long as you oil and condition it regularly, it will look great.
Red tones of hair can suit all girls, but especially the ones with cold skin undertone. If your hair is long, then side swept it and let it fall naturally. You can twist a few strands of your hair before going to sleep and expect loose curls in the morning.
Some shades are just hard to describe. And that is not because they are not beautiful. On the contrary, they are more than great, made of all kinds of blonde and brown hues merged into one lovely shade. This mousy brown hairstyle is for medium length would be perfect for everyday wear. But, when curled, it can easily be transformed into an elegant updo.
Wondering what to do with your mousy brown hair? Take a look at what other women and famous hairstylists came up with. Don't hide your brown locks. Just find a smart way to flaunt them!