A lot of people are looking for natural alternatives to almost everything these days. Eliminating chemicals or wanting to live a low tox lifestyle is something most people would like to achieve or work towards. You'll be excited to know that you can turn your gray hair blonde naturally with no chemicals!
You've gone gray because you were tired of constantly coloring your roots with hair colors that contain the chemicals you'd like to avoid. You enjoy being low maintenance, but you also feel ready to change up your gray hair color for summer.
You've been dreaming of a beachy blonde or a sun-kissed golden glow. Well, you're in luck; there are a couple of natural ways that you can use right at home to turn gray hair to blonde. We will go over the three most popular methods used to turn that gray into gold!
Natural Ways to Turn Your Gray Hair Blonde
Turning Gray Hair to Blonde Using Lemon Juice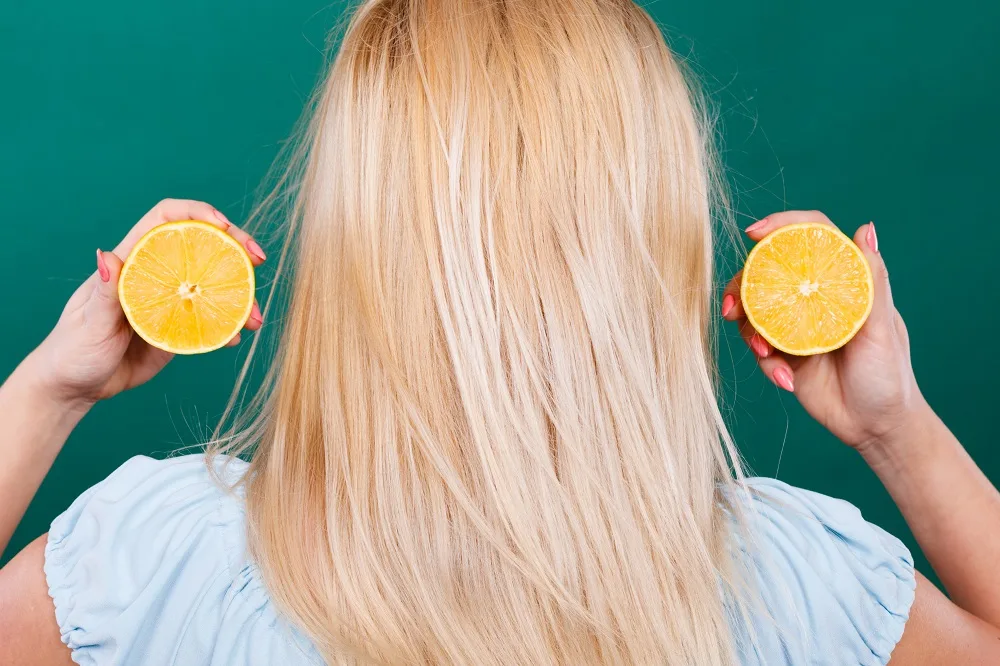 Lemon juice is one of the most popular natural hair lighteners. You may have even squeezed some lemon in your hair as a teenager before going to lay out by the pool!
It is a pantry staple that many of us have in our home and some of us are lucky enough to grow them in our own backyard, so it's also an easy and inexpensive way to blonde up your gray hair.
The one thing to keep in mind when using lemon juice as a hair lightener is to have patience. You will have to sit out in the sun several times to see the results!
How Does Lemon Juice Lighten Gray Hair?
Lemon juice has the ability to lighten gray hair because lemons contain citric acid. Citric acid is a well-known alternative to bleach. It's found in many citrus fruits, especially lemons.
It is used in skin care (lightens dark spots on the face for an even complexion), for laundry purposes (to lighten or eliminate stains), and of course, to brighten up your gray hair!
Steps to Lighten Your Gray Hair with Lemon
Step #1: Gather your ingredients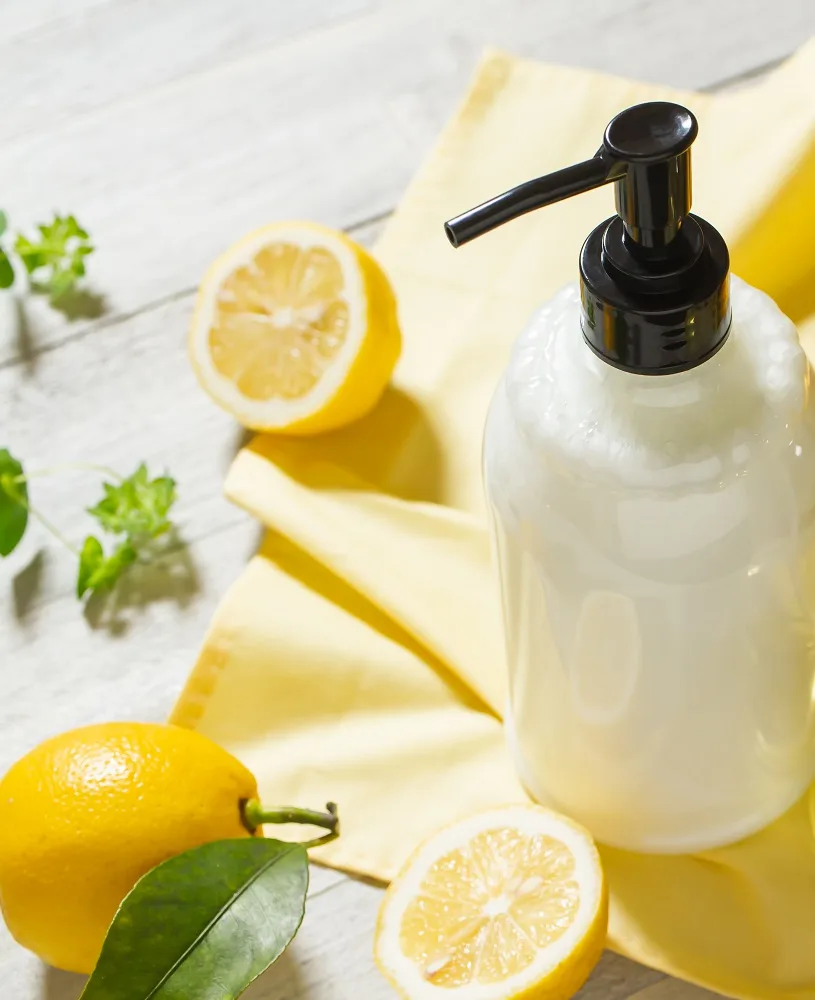 Instead of applying straight lemon juice to the hair, you're going to want to make a mixture that will not only lighten up the hair but keep it healthy and moisturized.
Lemon juice alone can be quite drying to your hair! The Leave-in conditioner will serve as a buffer from the drying effects of the lemon.
Ingredients:
Fresh lemons (at least 3 but you may need more if you have a lot of hair)
Leave-in-conditioner (any brand will do just make sure it's a liquid consistency)
Water
A spray bottle for application
Step #2: Mix it up!
First, juice your lemons and then add two parts lemon juice to one part leave-in conditioner. For example, if you use 60g of lemon juice, add 30g of leave-in conditioner.
If you feel like the mixture is too thick, add a little bit of water to the mix to ensure it will flow freely out of the spray bottle. Shake up the bottle, and you're ready to apply.
Step #3: Apply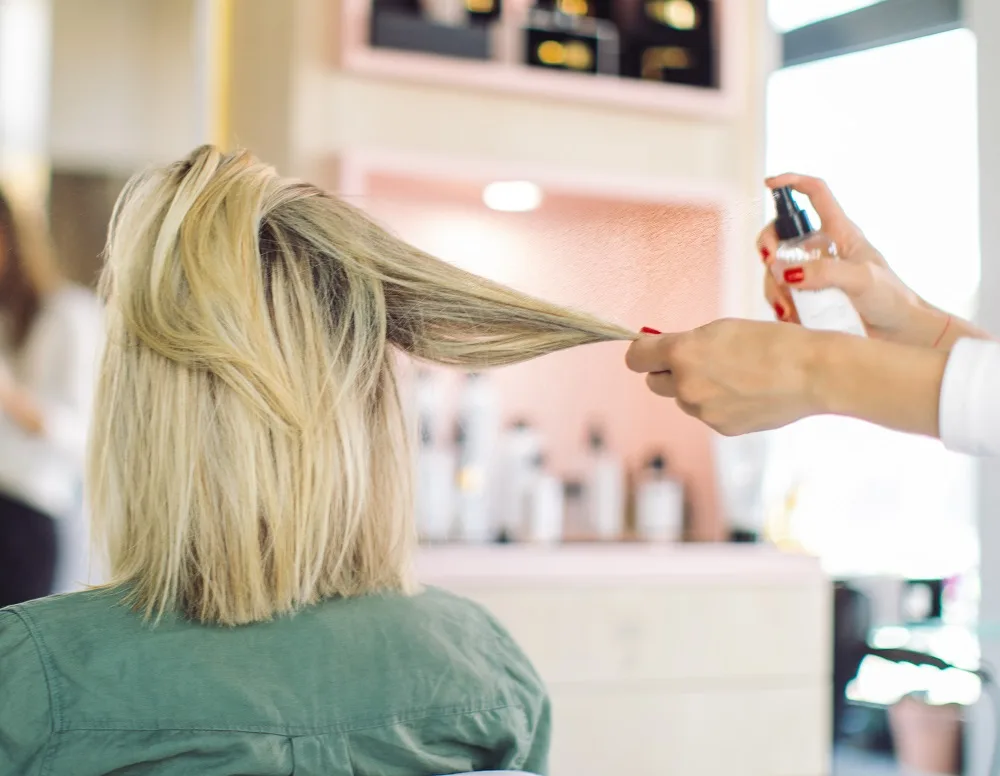 Spray the mixture directly onto hair, making sure to coat all of your strands (if you have thick hair, section it into four quadrants to ensure saturation).
After you are done spraying the lemon mix all over take a wide tooth comb or detangling brush and comb the mix through the hair several times.
Pro Tip: If you don't want an all-over blonde, section out just the area you want to lighten and apply the mixture only there. You can use a paintbrush or even Q-tips instead of a spray bottle.
Step #4: Here comes the sun!
You're going to want to stay out in the sun for at least an hour to let the lemon juice work its magic! So put on that sunscreen, grab a towel and a good book and you're set!
Step #5: Rinse and Repeat
After you've been out in the sun for an hour, you will feel the lemon mixture dry in your hair and leave you with a crunchy texture. That means it's time to rinse! Shampoo and condition (be sure to use a rich, moisturizing conditioner) your hair and style as usual.
You're going to want to repeat these steps several times over the next few weeks to turn your gray hair the blonde you've been dreaming of!
Turning Gray Hair to Blonde Using Henna
Henna is a great natural alternative to traditional hair color that has been used for centuries. Normally when we think of Henna, we think of reds and darker hair colors, which are the most commonly used.
However, it is possible to color gray hair blonde with henna but there is some information you need to know before you proceed with blonde henna!
What Is Blonde Henna?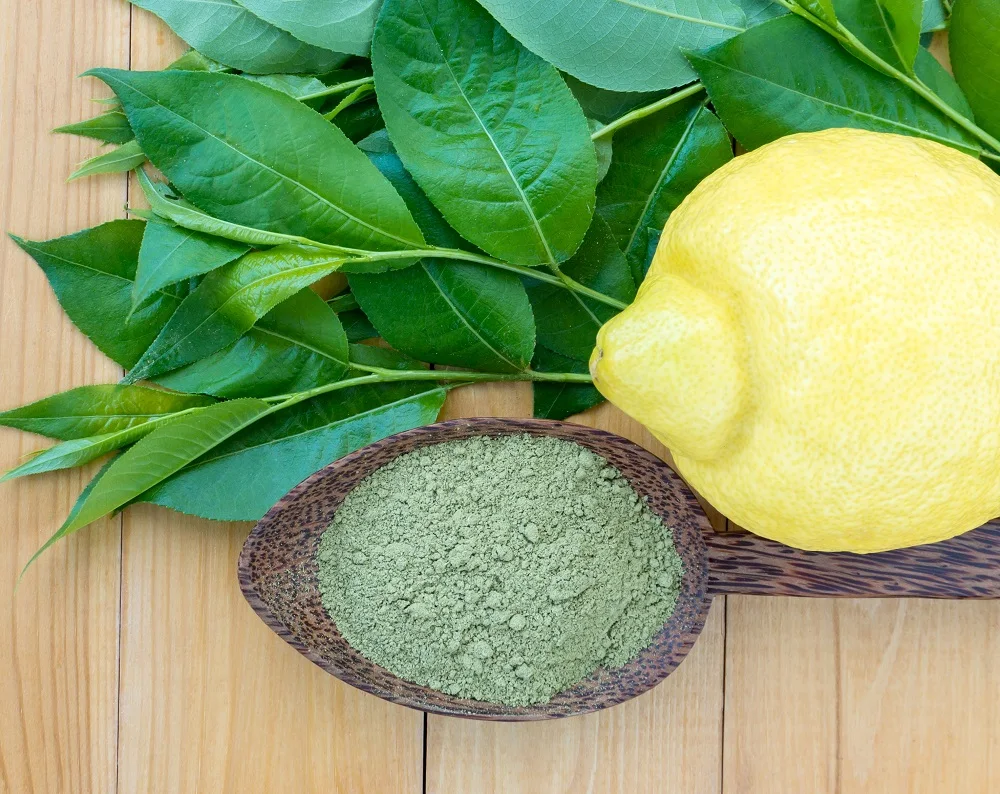 Blonde henna is different from traditional henna. It's actually made from a completely different plant called cassia obovata. It also has to be mixed with another lightening agent in order to work; it's most commonly mixed with lemon juice.
Lemon juice boosts the blonde henna's lightning abilities. Blonde henna will not turn your gray hair into an ashy, platinum blonde; however, it will give you a subtle and gorgeous golden color. Make sure to pick out a blonde henna kit when you're getting ready to color.
Steps to Use Blonde Henna
Step #1: Gather your ingredients
You will need to purchase your blonde henna kit. These are widely available online so order a few days before you are ready to color your. Also, make sure you have a few lemons on hand and gloves to protect your hands from staining.
Step #2: Prepare your henna mixture
Follow the instructions that come in your henna kit. It should state how much lemon juice is needed for your mixture.
The most important thing to know about mixing up your henna is that the mixture is going to need to sit out for at least 4 hours after mixing so plan to mix it up well before you apply it to your hair.
Step #3: Apply the mixture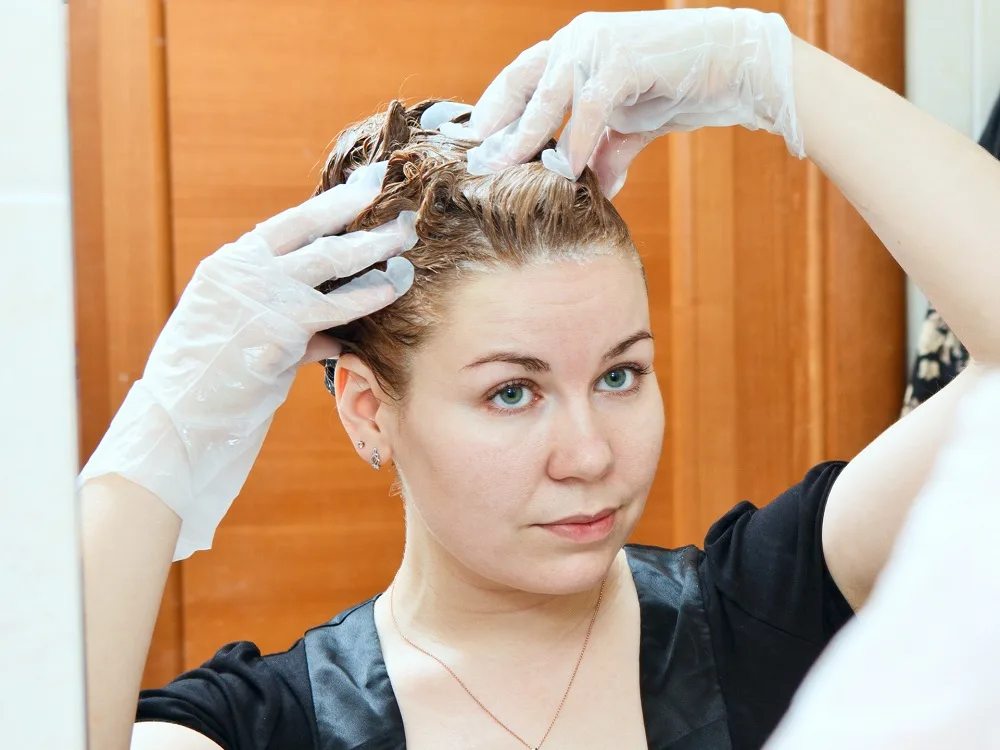 Using gloved hands, apply the henna to the hair. You may want to section the hair into four quadrants to make it easier to apply. Use your hands to really emulsify the color into the hair for perfect saturation.
This can get messy, so be sure to cover surrounding areas with a towel or some sort of covering. Cover the hair with a plastic shower cap.
Step #4: Process
Most henna needs to be left on for 1 to 4 hours, so give yourself plenty of time for processing. This is the perfect time to catch up on your favorite show or clean up the house! Just be careful not to get the henna anywhere!
Step #5: Rinse and Condition
Rinse the henna out and shampoo and condition it as usual! Be careful because henna does stain easily, so make sure to rinse all the henna down the drain. Blow dry hair to reveal your hair's new golden hue.
How Long Does Henna Last?
Your bright golden hair will last about two full months before it starts to fade. Taking great care of your hair by using color shampoo and conditioner, as well as using a heat protectant when you heat style, can keep hair from fading longer.
Pro Tip: Be sure that you want to be blonde before using henna. Henna cannot be removed from the hair, so you'll want to be sure! The only way to fully remove henna from the hair is to cut off the hair that's been colored.
Traditional hair color does not mix well with hair dyed to henna and can result in damage, so be sure to disclose any use of henna to your hairstylist.
Alternatives That Also Turn Gray Hair to Blonde
If these natural coloring techniques seem tedious or overwhelming, keep in mind that many salons offer low-toxic alternatives to traditional hair color. Ask your hairstylist about ammonia-free hair coloring.
You could also opt for techniques where the hair color isn't touching your skin, such as foils or balayage. These techniques are great ways to blend your gray hair with blonde while limiting your exposure to chemicals.
Key things to Remember:
There are natural alternatives to hair color that can be used to turn gray hair blonde.
Lemon juice works over time to turn gray hair blonde by using the sun to activate the citric acid.
Blonde henna is a natural hair color that works in several hours to give gray hair a golden glow.
There are also no ammonia, low tox hair color techniques and dye that can also help you blend gray and make your hair blonder.
Trending Topics