Using all-over hair color to disguise gray hair takes so much time, effort, and money. Lucky for you, there's one technique you can use to hide gray hair that won't require too much maintenance: blonde highlights!
Blonde highlights lighten your hair's natural shade so it can blend well with your grays. That's not all. This highlight shade will also brighten your hair and make you look years younger.
So are you ready to sport a more youthful look? If so, check out our ideas for natural gray hair with blonde highlights below.
Natural Gray Hair with Blonde Highlights
Here are some of the best ideas for blonde highlights that will go well with your natural gray hair:
1. Medium Gray Hair + Bronde Highlights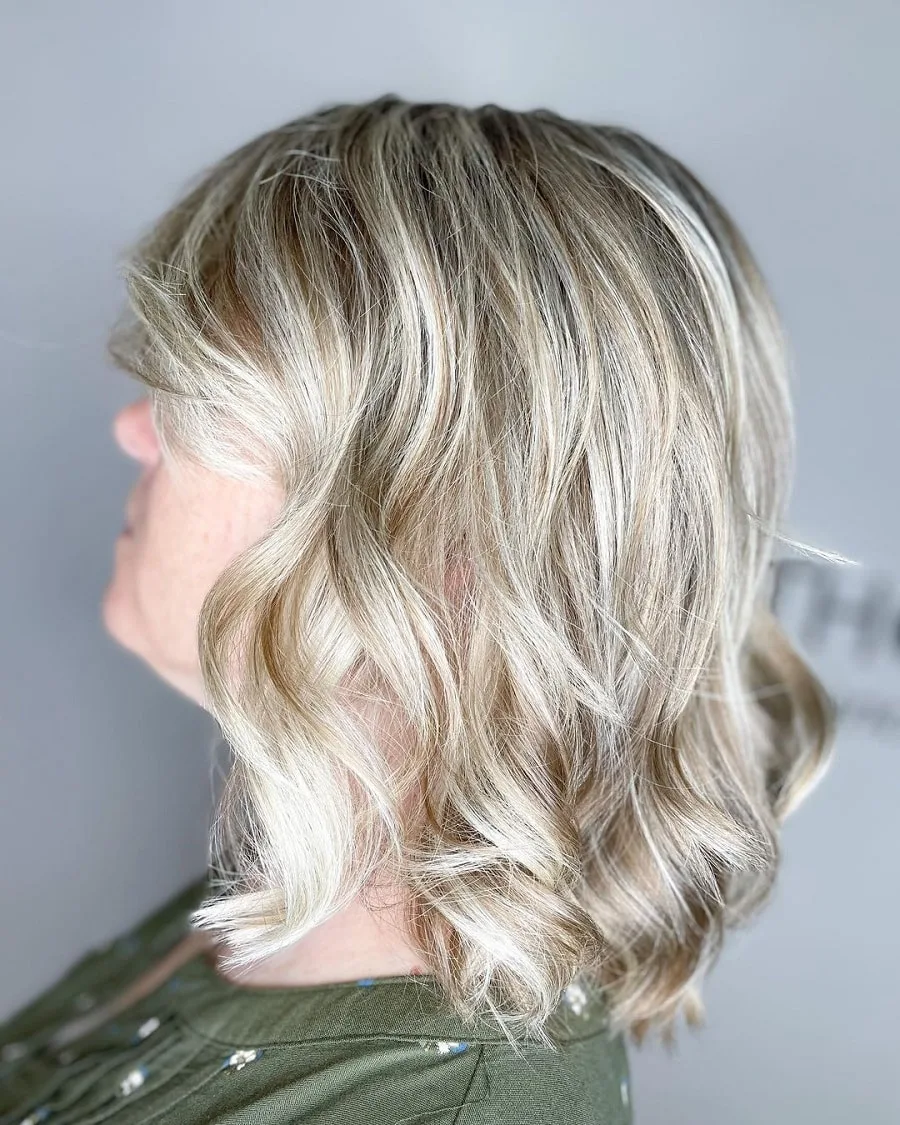 If you have minor gray hair, you can easily disguise them with bronde highlights. This is the perfect balance between brown and blonde.
Because of its unique color, it gives a warm sunkissed look that conceals gray hair in the most gorgeous way possible.
2. Blonde Highlights + Brown Lowlights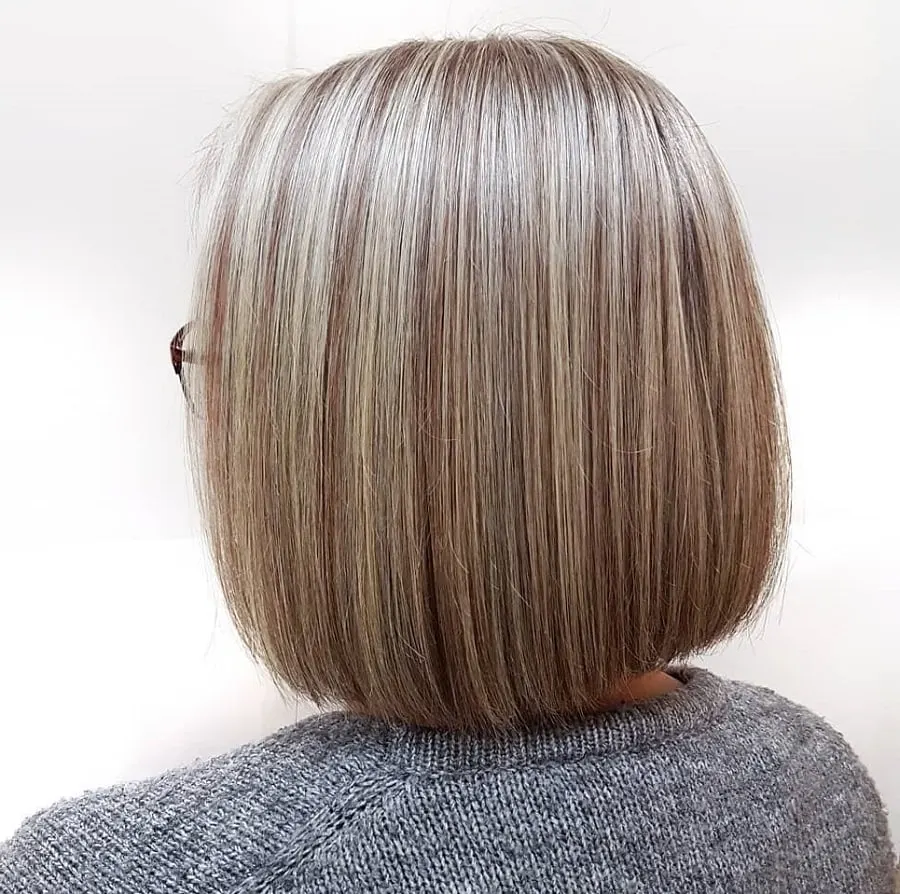 For a more natural gray blended look, you have to experiment with both lowlights and highlights. Blonde highlights can add depth and texture to gray hair, while brown lowlights can make the hair look more natural.
3. Gray Lob + Platinum Blonde Moneypieces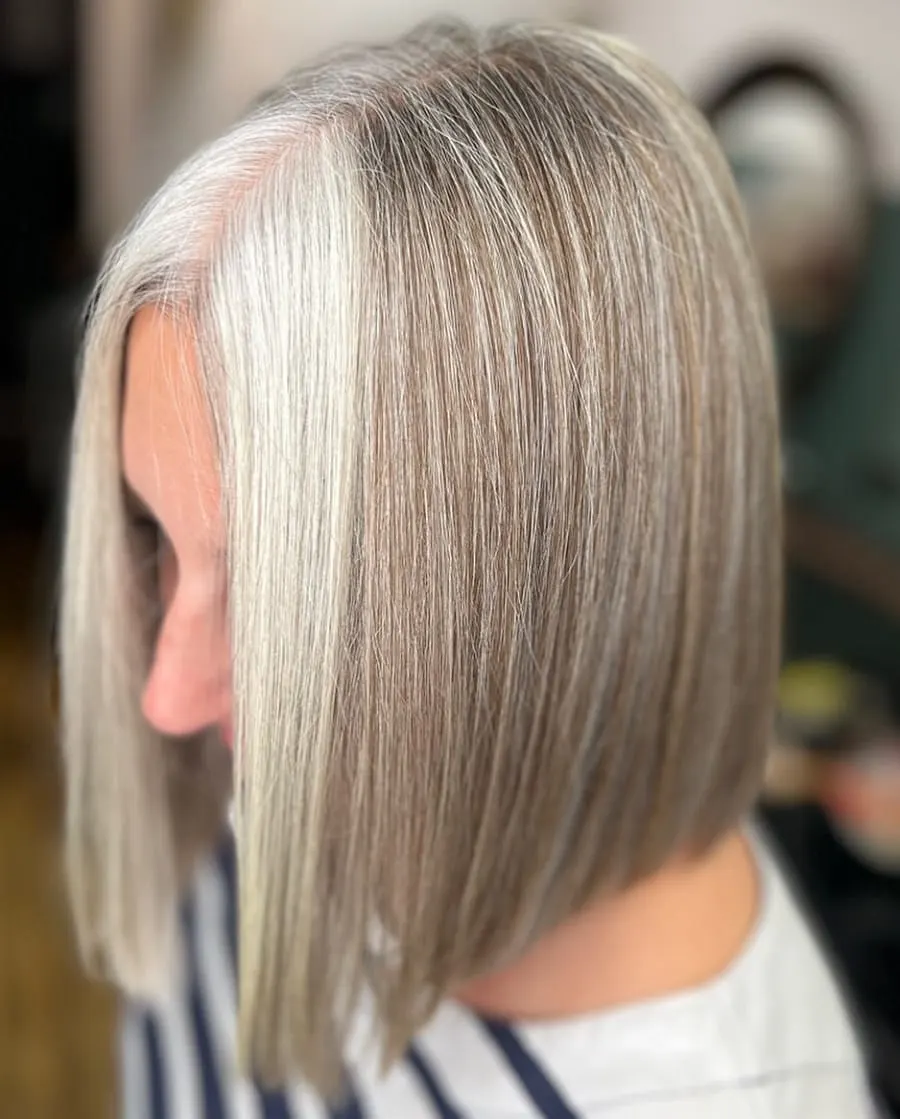 If you want to draw people's attention away from your gray hair and into your beautiful facial features, the best type of highlight to try is a money-piece highlight.
This coloring technique focuses the colored strands on the front portion of your face, so you can enjoy its face-framing benefits.
In addition to making your hair look smaller, it also brightens your complexion and gives you that youthful glow.
4. Gray Waves + Warm Blonde Highlights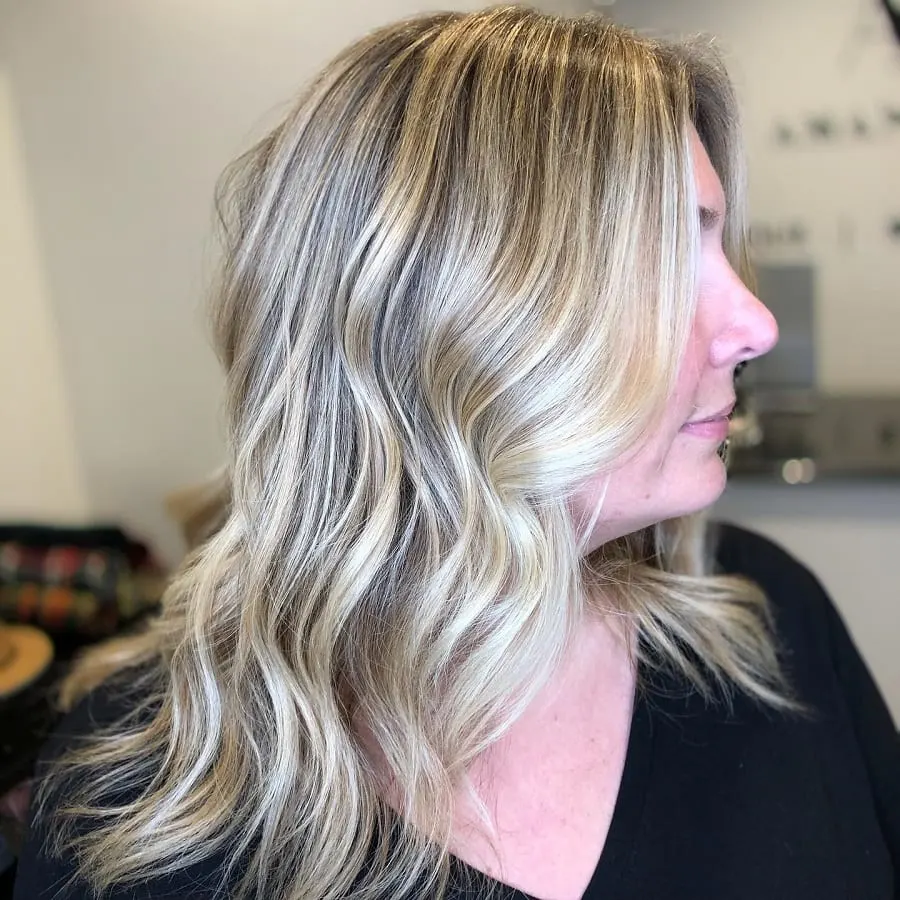 One of the reasons why golden blonde highlights look good on gray hair is because this helps soften the demarcation line between your gray and natural hair.
But of course, you shouldn't just go with any gold shade. If you have pale skin, golden highlights can add warmth to your skin and give it that sunkissed look.
5. Gray Pixie + Feathered Highlights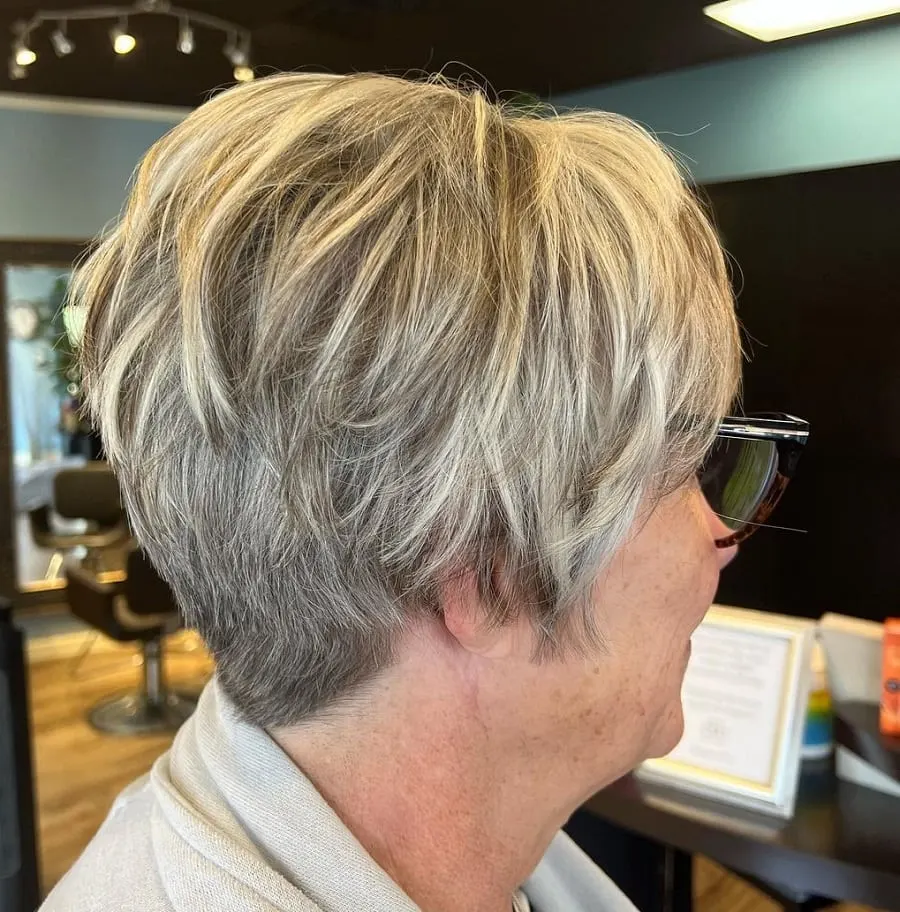 If you have short hair, you should shy away from chunky and bold highlights. For a layered pixie cut like this one, feathered blonde highlights will give it a lifted and more vibrant appeal.
6. Dark Gray Bob with Bangs + Blonde Babylights
The best way to add a youthful spin to your gray hair is to adorn it with blonde babylights. If you only have minimal gray hair coverage, skip the regular highlights and go for these baby-sized colored strands instead.
When distributed across the hair, the baby lights create a subtle and natural change to your gray hair. The best part is that it's pretty low maintenance!
7. Choppy Hair + Brown and Blonde Highlights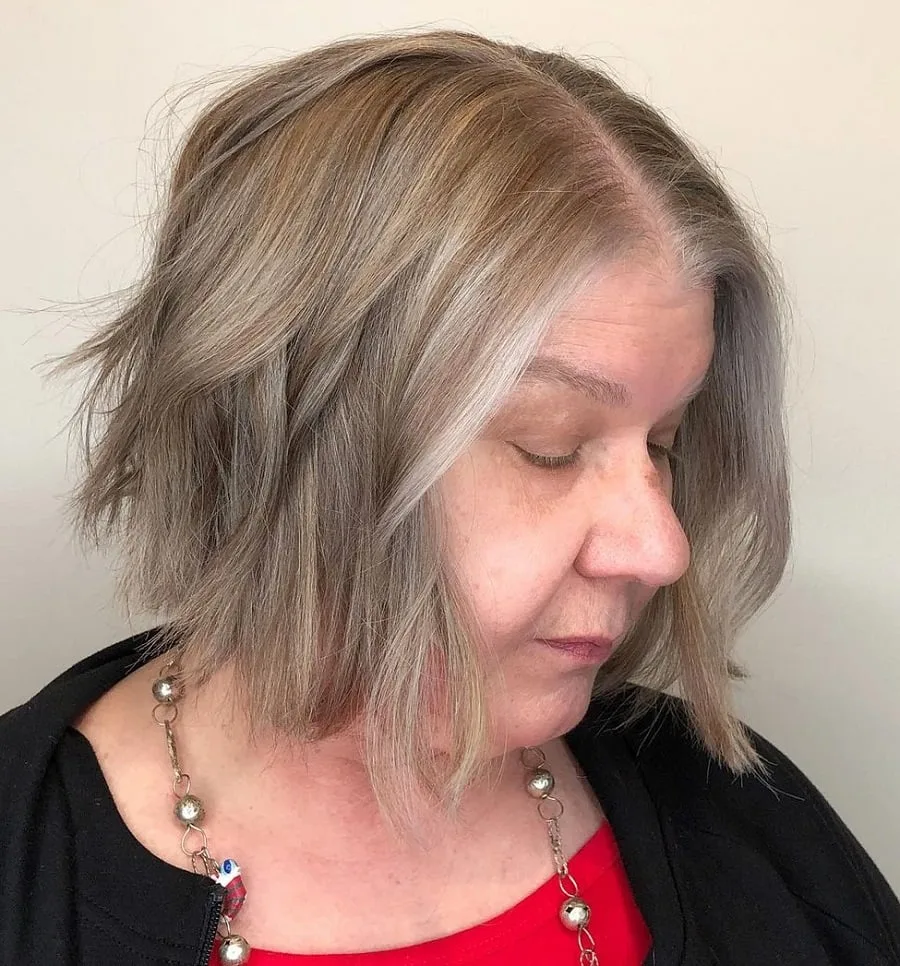 Is your hair slowly turning into an ashy shade of gray? We have the perfect highlight shades for you: ash brown and blonde.
When combined, all these ashy shades will create a beautiful hair color that will soften your facial features and make you look younger.
8. Blonde Highlights and Dark Brown Lowlights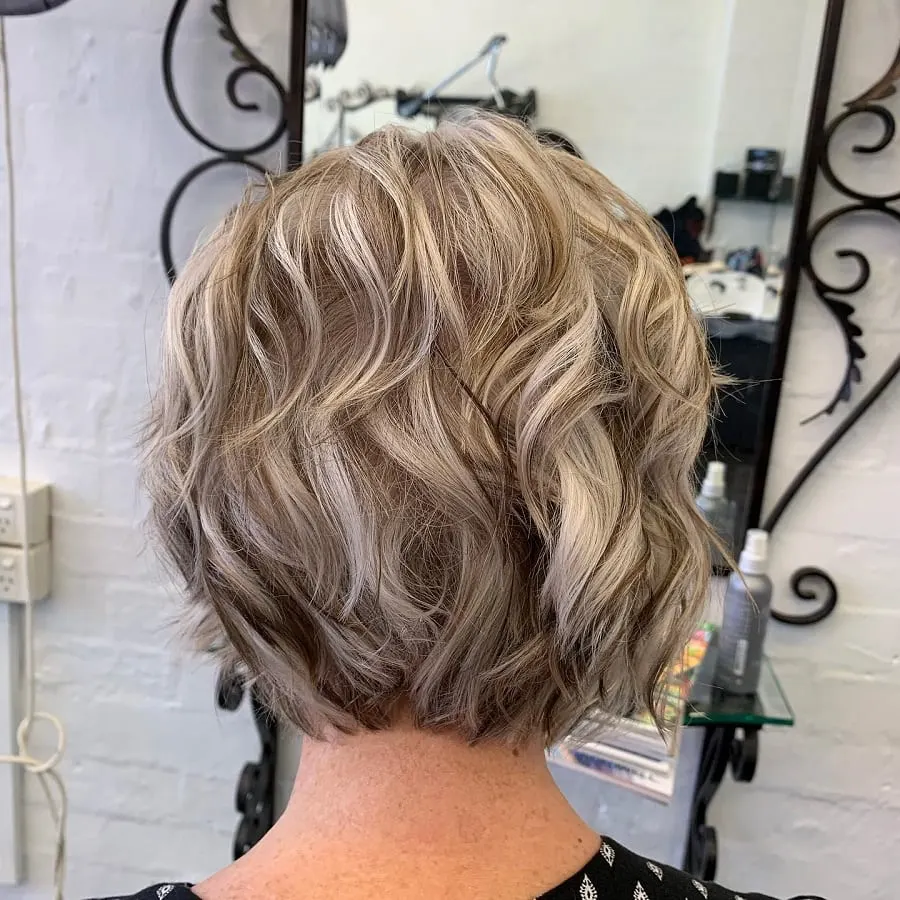 If you already have a head full of platinum gray hair, the best thing you can do is spice it up with a combination of blondes and dark browns. This will add depth and dimension to your hair and give it the glamorous look it needs.
9. Gray Blending + Blonde Highlights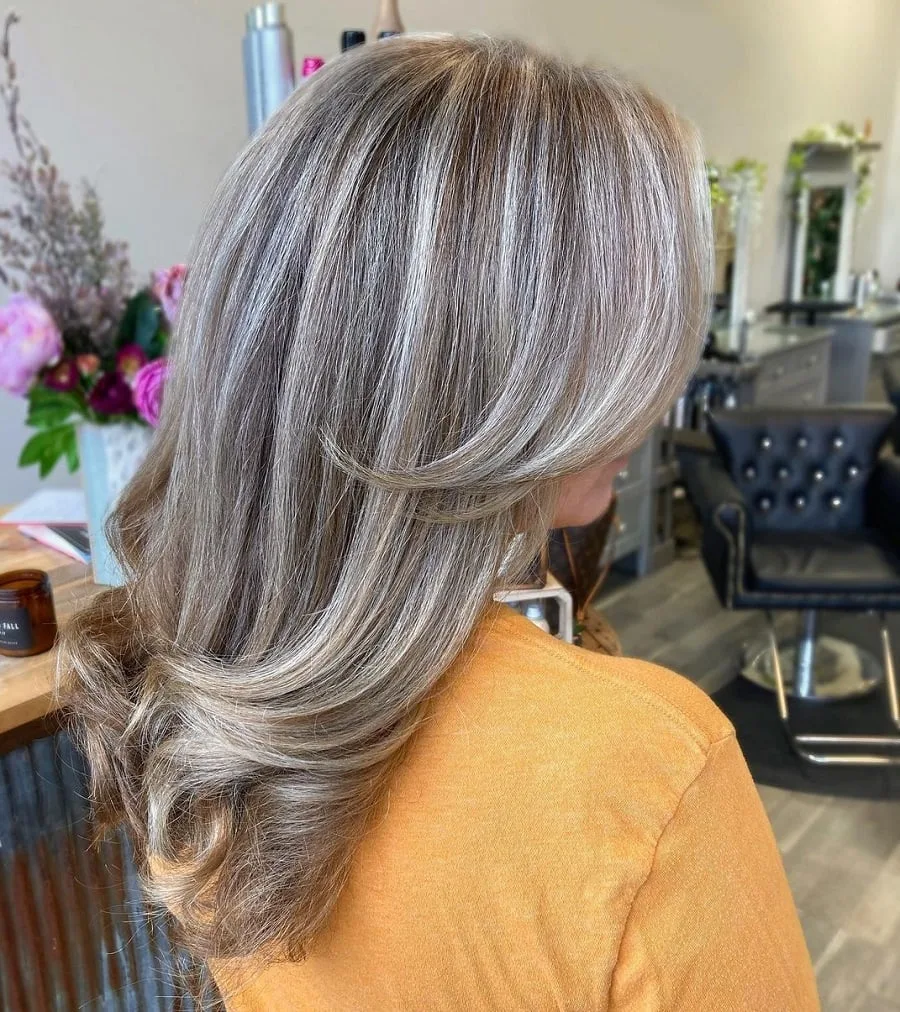 Gray blending with blonde highlights is the perfect coloring technique that you can use if you want to showcase your hair beautifully instead of hiding it.
The technique involves a combination of highlights and balayage for a natural yet fabulous look.
10. Natural Gray + Dark Blonde Highlights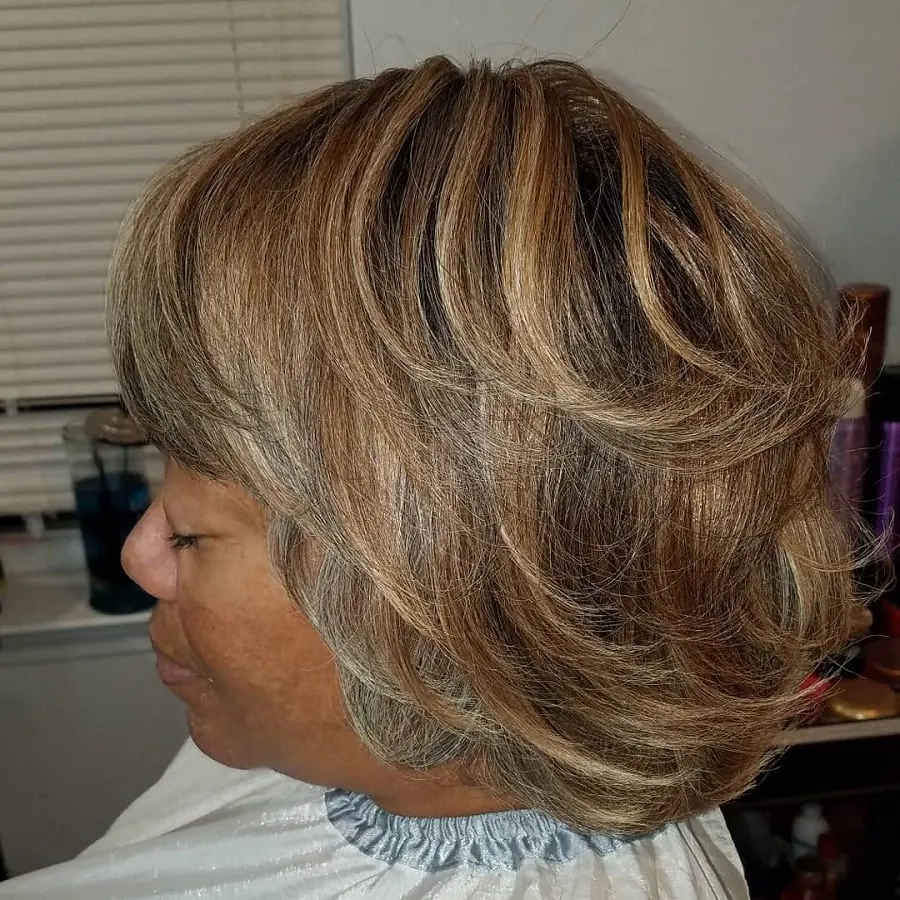 When it comes to choosing a shade of blonde highlights to go with your gray hair, your skin tone is an important consideration.
If you have darker, more golden or yellow skin, then a darker shade of blonde like this one will perfectly complement your skin.
What are you waiting for? Pick from any of these gray hair with blonde highlights ideas. Rest assured, you'll have fun experimenting with your graying hair instead of stressing yourself out trying to figure out how to conceal it.