Are you looking for a natural way to color your hair? Henna hair colors are an excellent way to go for those seeking a more natural solution for coloring their hair. They are a great alternative to synthetic hair dyes and are far better for the environment. Henna hair coloring offers hair a wealth of benefits including manageability, increased thickness, improved texture, and a glorious shine.
Trendy Henna Hair Color Ideas
For those considering henna hair coloring, it might surprise you to know that henna hair colors are not limited to brown. This byproduct of a flowering shrub is available in many colors and is very beneficial to the health of hair. Here are 12 henna hair color ideas for you to consider.
#1. Copper Brown Henna
Copper brown henna hair color is a fantastic option for those seeking a vibrant but muted version of a blend of red and brown tones. Copper brown henna loves the sun and is an excellent natural color.
#2. Caca Rouge Henna
For those with strawberry blonde hair, caca rouge henna is a wonderful way to enrich your natural colors. Caca rouge gives hair a gorgeous red and auburn color.
#3. Indigo on Black Hair Henna
Indigo on black hair gives hair a rich, deep darkness that seems to come to life as a result of this henna. This color works well for most brunettes. The longer the henna remains on hair during the application process, the darker it becomes.
#4. Ginger Blonde Henna
Ginger blonde henna hair color is a definite rival of the copper henna so, choose your colors wisely. Know which end of the spectrum you're seeking.
#5. Persian Blonde Henna
Persian blonde henna color brightens hair and celebrates highlights.
#6. Platinum Blonde Henna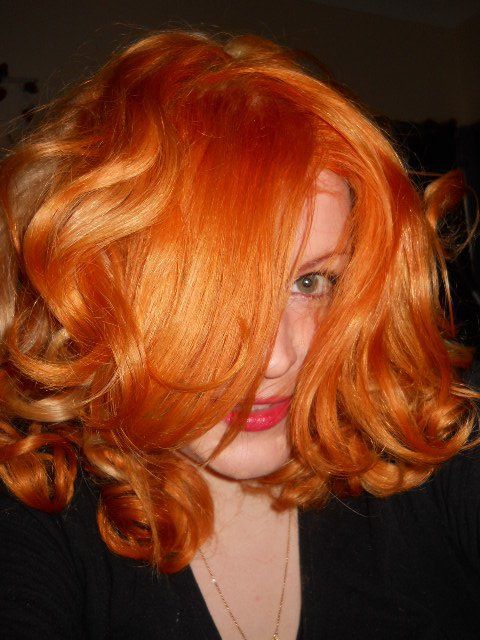 Becoming a platinum blonde is not easy. Platinum blonde henna coloring takes you one step closer to achieving that look.
#7. Auburn Henna
Auburn Henna color is yet another safe choice for those not looking to make any bold statements with their hair color but are looking for a change nonetheless in their overall appearance.
#8. Mahogany Henna
Mahogany henna hair color is a fantastic deep brown option for those not looking to be a dark brunette, but not trying to be a red head.
#9. Basic Brown Henna
Looking for a pure henna color? Basic brown henna color just might be the option of choice for those trying to avoid drastic hair color changes.
#10. Light Brown Henna
A light brown henna color can be complimentary to those trying to lighten their otherwise dark tresses.
#11. Dark Brown Henna
Dark brown henna color as seen here gives hair a deeper, rich color that is flattering to those with lighter brown tresses.
#12. Black Henna
A black henna hair color is a fantastic option for those seeking darker locks. This beautiful, smoky option is an excellent way to reinforce hair with additional depth that is already dark.