If we talk about the popular hairstyles for Korean women then, short hairstyles will always be on the top of the list. There is a huge variety of short haircuts that a Korean woman can adapt and there is no need for her to stick to a constant boring hairstyle.
Short hairstyles add an additional promising factor to a Korean woman's looks. Here, we will inspire your thought with the amazing ideas of short Korean hairstyles. The best part of these haircuts is that any woman from any region can choose them according to her face shape, hair type, and texture.
Epic Short Hairstyles for Korean Women
Korean women have made tremendous changes in terms of short haircuts according to the rising sense of fashion among people. Nobody ever thought that short hairstyles could be such amazing and versatile. These short Korean hairstyles give a cool, soft and charming look to women at the same time.
Kindly have a look at the mesmerizing short haircuts for Korean women that are being discussed in this article. We guarantee you that these haircuts will definitely inspire you and let you think to try at least one of them.
1. Short Layered Haircut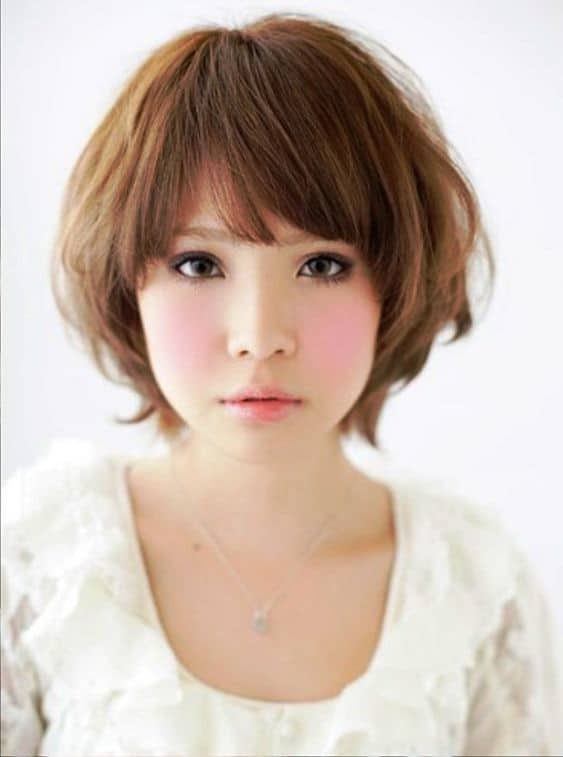 The layered haircut is always in fashion but when it combines with the short hairs it gives a supreme look to Korean women. This haircut can be adapted by women of different age groups.
Have A Look at These Asian Women Short Hairstyles As Well
2. Short Wavy Haircut
If you have wavy or curly hair then it is a plus point. But, if you don't then no need to worry too. You can give a wavy or curly effect to your hair by using hair curler, gel and hairspray to fix the hairstyle.
If you want smooth short haircut then, you can use gel and if, you want to give volume to your hair then, you can use any styling product like good quality hair volumizer.
3. Short Layered with Bangs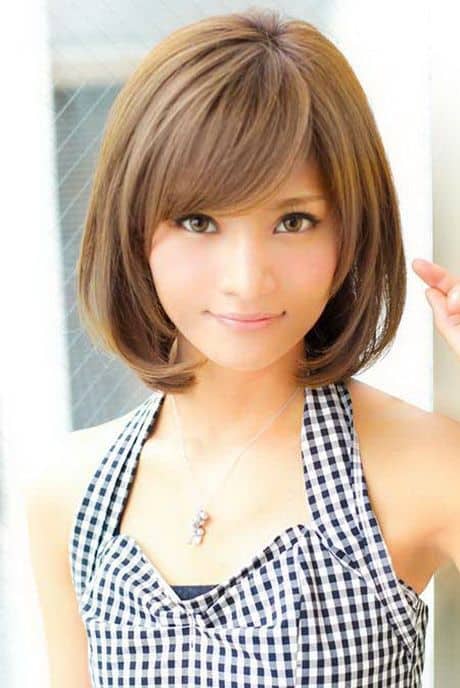 It is the attractive Korean short hairstyle ever. Korean women look super duper cute in this short layered haircut with the combination of side swept bangs. This haircut will definitely make you the "one" among the crowd of women.
4. Short Haircut with Fringe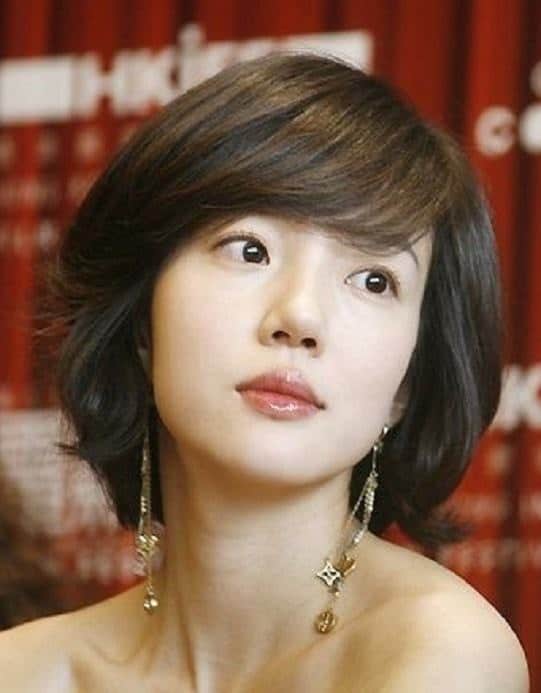 If you can't bear heat or warmer season then, this hairstyle is especially for you. This Korean female short haircut can be styled in soft waves or straight. You can look charming and cool in both haircuts.
Short Straight Bob can be combined with fringes giving an eye-catching look to Korean women, as shown in the image.
The bob cut is the first choice for professional Korean women to carry a short hairstyle. The bob haircut can be combined with bangs which give an extraordinary look to them, as shown in the image.
6. Short Messy Hairstyle for Korean Women
Women usually don't like messy hair if we talk about long hair. But the messy hair looks so cool if they combined with a short haircut. This Korean short hairstyle changes the overall personality of Korean women by providing her a classy look. Kindly have a look at the image below for visual understanding.
7. Short Bob with a Side Parting
It is another eye-catching short hairstyle for Korean girls. The bob cut with a side parting gives an astonished look to women. It adds more sparkle to the elegant appearance of the women.
8. Sleek Pixie
This haircut is becoming trendiest short hairstyle among Korean women. Many celebrities like Kim Nam Joo have been seen in this haircut in different events. It is one of the classy and chicly haircuts.
No hairstyle can beat this look. Pixie cut doesn't suit women who have a round face. It looks really good on straight hair.
9. Wispy Chopped Haircut
The wispy chopped haircut is the coolest short Korean hairstyle. This haircut is the combination of voluminous bob with a center part. This haircut can suit any face shape. It does not matter whether you have a long, round or diamond face, as it also contours the shape of a face.
10. Side Parted Short Haircut with Highlights
This haircut is the combo of short hair chopped bob that is parted on sides and highlighted. This short haircut looks as stylish on Korean female as shown in the image.
11. Shaggy Pixie Short Haircut for Korean Women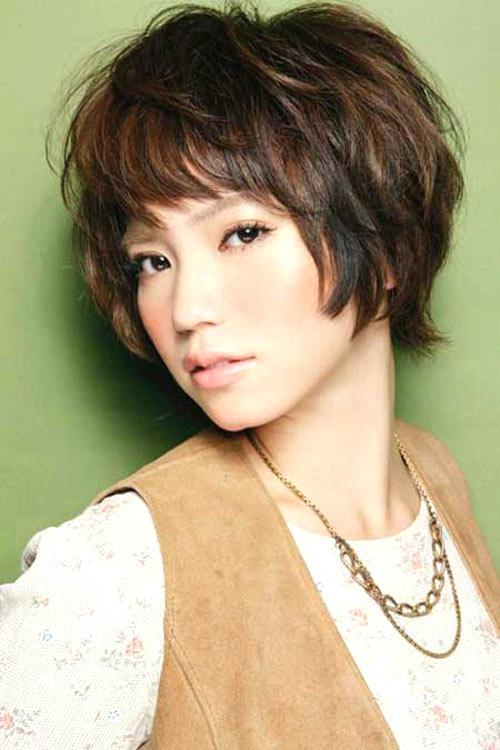 It is the most suitable for mature Korean women. If you have this short hairstyle then, you don't have to spend a lot of time on styling your hair. You just need to do only two steps.
Just wash your hair and blow dry. In this haircut, the layers are cut very short to give volume or to bounce the curls. It is ideal for women who have small faces, as it contours the face shape too.
12. Short Crop Hairstyle
This Korean short haircut is the combination of heavy tapered ends and soft outline giving an epic look to women. The front of the hair is trimmed slightly and styled into a quiff, which looks adorably perfect, as shown in the image.
13. Layered Pixie Hairstyle
It provides an edgy and sharp look to a layered short haircut of Korean women. Despite being edgy, this short hairstyle still maintains the cuteness. Razor layers give a more stylish look to hair than normal layers. You can use gel or hairspray to fix the style.
14. Waif Hairstyle
It has been in trend for many years. This Korean short haircut gives an epic look to Korean ladies who have thin hair and round chin. It suits both young girls and mature women.
15. Front Bangs
This haircut is a combo of bob and bangs on the front of the face. It is the simplest yet, elegant short hairstyle for Korean women. In this haircut bangs are the only factor that boosts the beauty!