Many Asian women believe that short haircuts might not make them as beautiful and glamorous as long manes. However, not all of them are ready to deal with the hassle long locks bring. At the same time, a lot of girls just don't have thick and healthy enough hair to sport long and voluminous styles.
Women of all ages eventually come to the realization that a short haircut is the best choice. It is very important to understand that short hairstyles have many more pros than cons.
If your face shape, hair type and time restrictions tell you to get a short hairstyle, you should view it as an amazing opportunity. There are so many wonderful hairstyles out there. This is especially true for Asian women. While looking very young for a very long time, Asian girls can make their image even more girlish by cutting their hair short.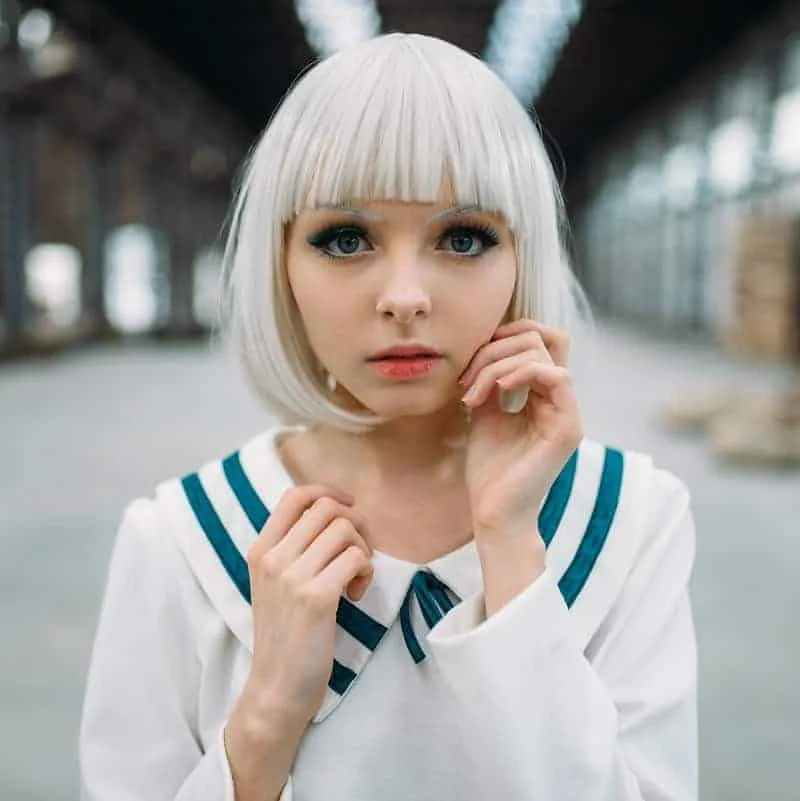 Take some time to consider short hairstyles for Asian women and you'll be surprised to see how much younger you will look, once the long locks are cut off.
Charming and Useful Short Hairstyles for Asian Women
Looking for a great short hairstyle? You have made the right decision. Short hairstyles look truly amazing on many girls, especially on Asians. However, before choosing the right short haircut, it is very important to consider your face shape and hair type.
Asian girls often have round face shapes, which means they will need a hairstyle to elongate it. Since Asian women usually have straight hair, they have many options to choose from. We have prepared a list of 70 wonderful short hairstyles for Asian women to consider. You will find a suitable hairstyle for any face shape and hair type here. Find the one you like best and give it a try.
1. Pixie Haircut with Highlights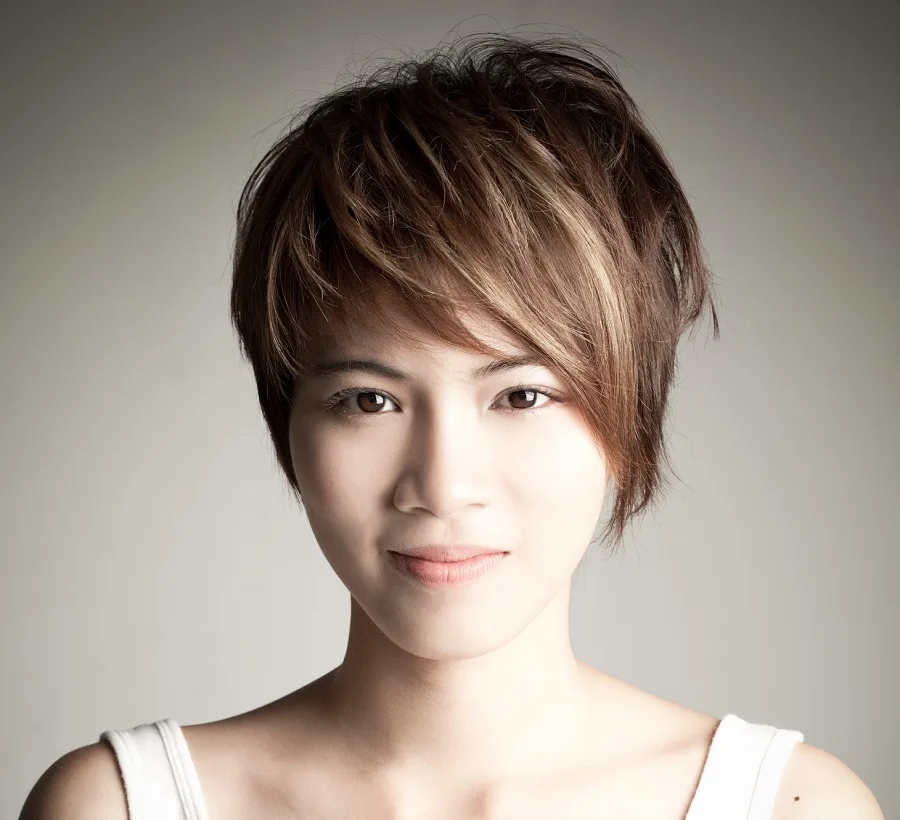 This short hairstyle for Asian women is asymmetrical and does such a fine job for women who have a large forehead. By creating angles and covering it, you'll have a look that fits your complexity and makes you feel fabulous. You can also add some highlights if you want to soften the look.
2. Layered Curly Hair
Layers are a must if you want your tight curls to have a shape. If you opt for this short hairstyle for Asian women, your ringlets will have bounce, and that curl will be allowed to form. To make your curls look silkier, use a leave-in conditioner.
3. Whites and Grays
Some women hate their gray and white hair and try to cover it with hair dye. If you are not afraid of sporting those depigmented threads, this hairstyle requires only some adjustments from time to time. Get short bangs and use a round brush when you dry your hair. This will get you more volume in the crown area.
4. Bob with an Ombre
Maintain the roots dark and lighten up this short hairstyle for Asian women with a sandy blonde. Opt for bangs just above the eyes and use a rotative brush to style the fringe and the tips. Both will have more volume and bounce. Complete the look with a pair of glasses to get you that professional touch.
5. Ultra Small Pony
Even if you have very short hair, that doesn't mean you can't pull off a small pony at the base. Get some straight bangs that will cover your eyebrows and provide a great frame for your face. Even if your hair is very thin, this hairdo will mask this problem, making you look cute and elegant.
6. Black Hair and Peekaboo Highlights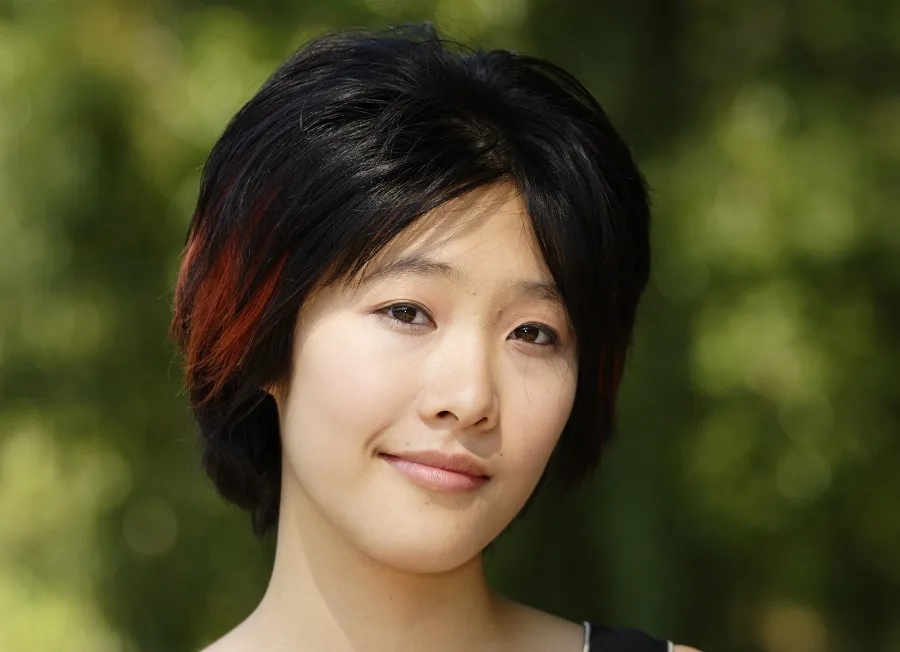 Peekaboo highlights can add a pop of color to any hairstyle that might look simple or dull. Opt for a black hair dye that will give your face a great contour and bleach the area where you want to get all the attention. Opt for a fierce red and show off your vibrant personality.
7. Straight Bob Cut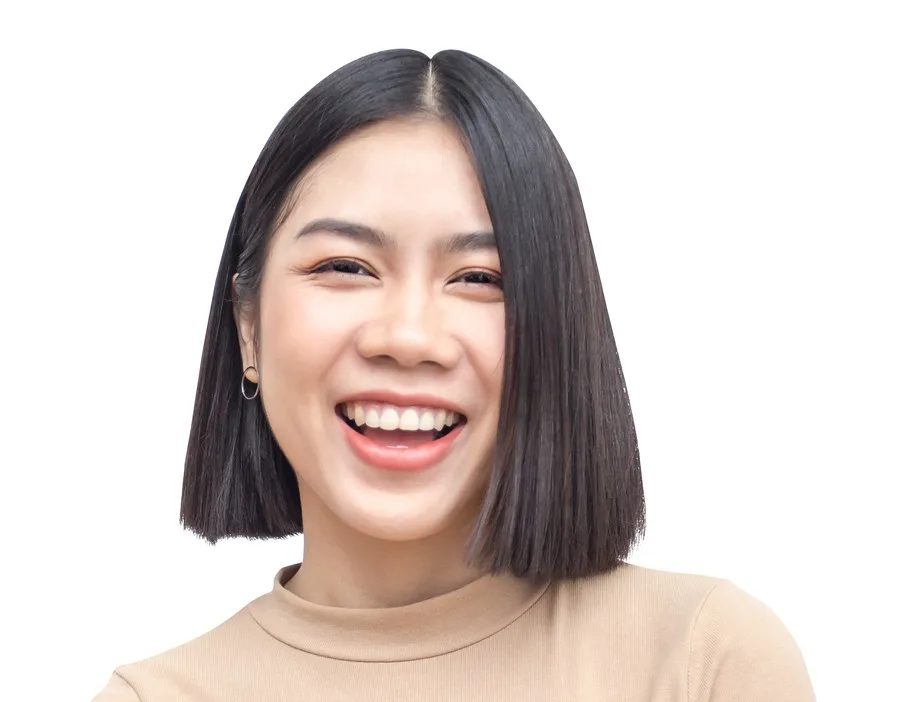 This short hairstyle for Asian women is an incredible choice if you are searching for a low-maintenance haircut. Do a middle part and make sure the line is super straight. It provides great framing for your face and is so easy to style, especially if you have naturally straight hair.
8. Pale Strawberry Hair
To get this incredibly beautiful bob hairstyle, you firstly need to bleach your hair. This procedure is required if you want to sport such a breath-taking color. Add the toner and start trimming the hair. Opt for long bangs that you can swipe on one side.
9. Tomboy Cut
Not all women want to look fancy, elegant, and glamorous. Some prefer a simple short hairstyle for Asian women that is practical and low maintenance. Get a short pixie cut and tousle the top. Wear the bangs on the forehead, slightly tossed on one side.
10. Pixie Bob Haircut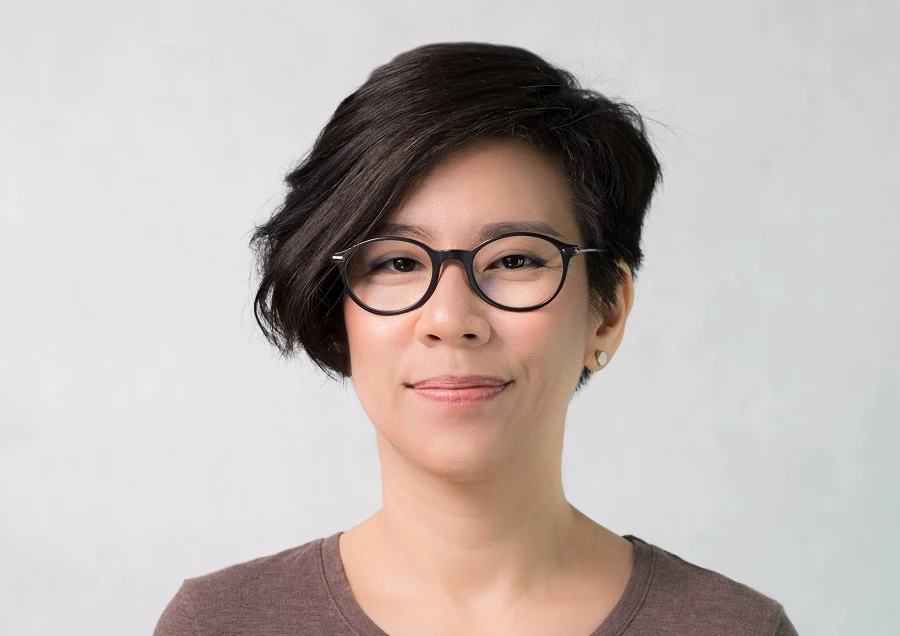 This short Asian hairstyle for women is a great combination of a pixie and a short bob. The hair is being cut short on one side, while the top and the bangs are swept to the other side. This way, the haircut creates angles that make round faces look slimmer.
11. Textured pixie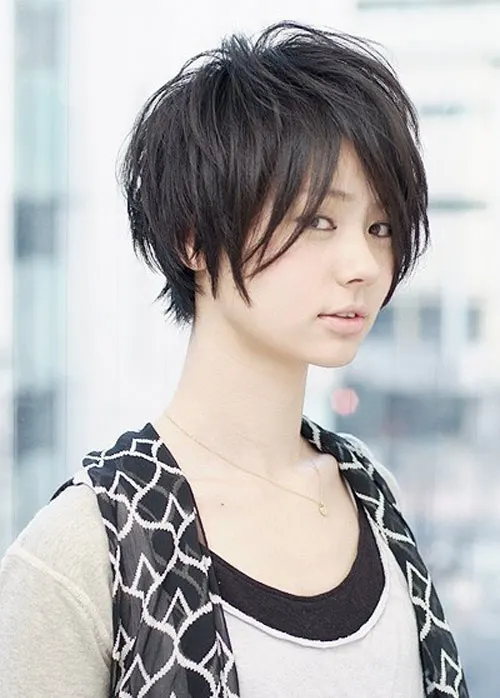 If your hair is fine and frizzy, a textured pixie will save you a lot of hassle. Make sure not to make the pixie too long in the back, while leaving long strands in front. This messy hairstyle is easy to maintain and will give you a young and spunky look.
12. Messy pixie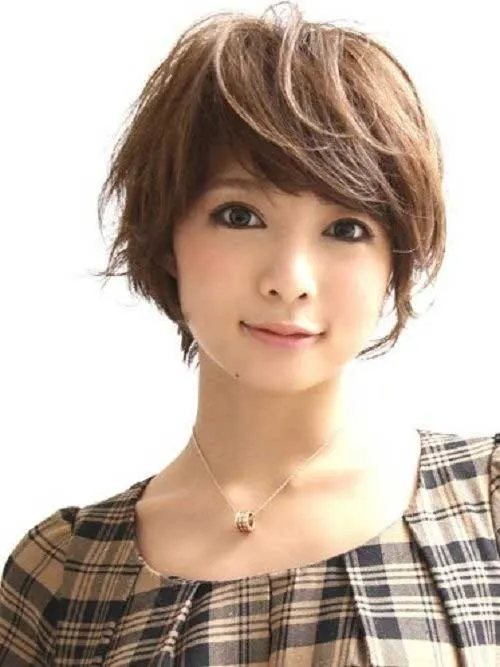 A messy pixie is another way to get a low-maintenance short hairstyle. If your hair is thick, you can go for long leveled pixie, which will look amazing even when it is not brushed. Create some asymmetrical strands on the sides as well.
13. Asymmetrical bob
Women with oval faces can try this amazing asymmetrical bob. It will truly make you shine. Since asymmetry is in style, make one side shorter than the other and you will surely look incredible. Add some long bangs to outline your face shape.
14. Ragged bob
A ragged bob will be great for girls with thick hair who hate taking care of it. Your hairstylist will have a hard task to keep the asymmetrical sides ragged while making your mane take a good shape. However, the result will truly amaze you.
15. Eye-covering bangs
Asian girls always try to make their eyes look bigger. One of the tricks is eye-covering bangs. Such fringe will make eyes seem mysterious and their true shape will only be half visible. However, these bangs might not be very comfortable to wear for some women.
16. Medium length bob with long bangs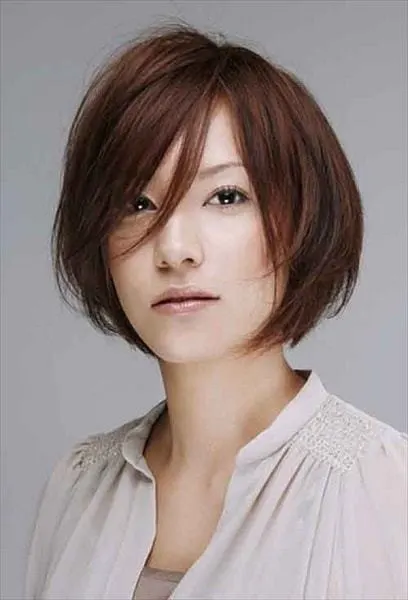 Such hairstyle is good for girls who want to elongate their face without leaving their hair too long. A medium length bob looks perfect with straight hair, that Asian girls usually sport. The side swept long bangs do the elongation job quite well.
17. Elongated bob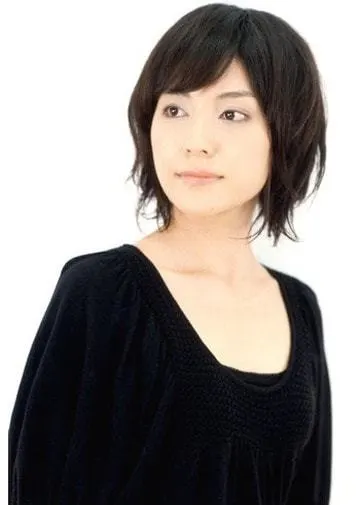 If you are not ready to completely forget about a longish mane, then you can go for an elongated bob. Short strands are left hanging on both sides, creating an impression of a longer hairstyle, while keeping all the short haircut pros intact.
18. Wispy bangs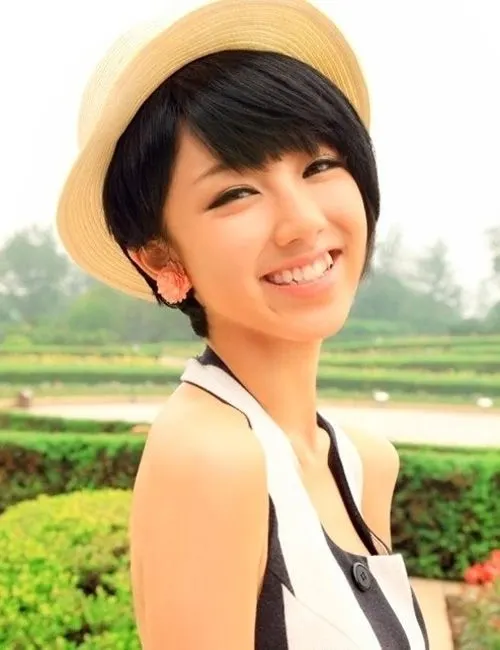 A short haircut has a unique quality of making any woman look younger. Get some help from wispy bangs to make your image even more youthful and amazingly bright. Don't worry about the length. Any preferred fringe size will do.

19. High pixie
This is one of the short hairstyles for Asian women, which will surely keep some heads turning your way. This is a perfect haircut for girls with thick and unruly hair. It will take some slight maintenance for keeping the top part neat.
20. Medium-length hair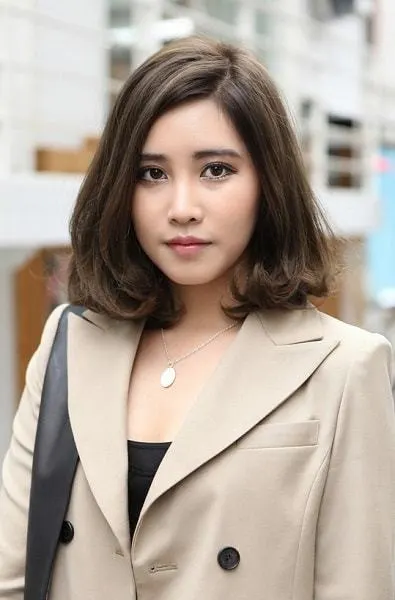 If pixies and bobs scare you, you can start with medium-length hairstyles. This will be a good choice if your hair is thick and manageable. Otherwise, you will be spending too much time keeping it neat. This is a great idea for girls with round faces.

21. The boyish shag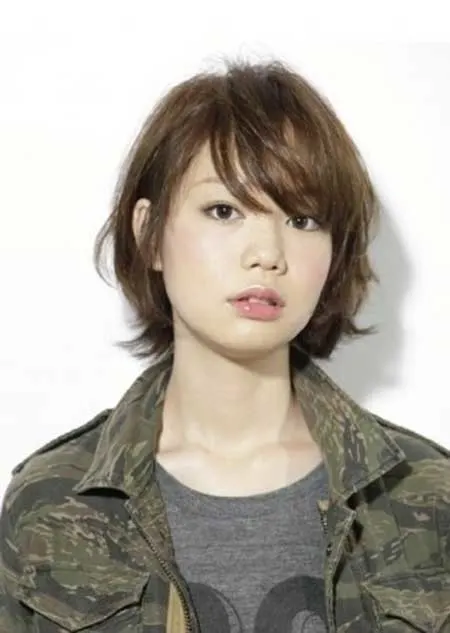 While some women might not like the boyish look short shags bring, others will look just amazing sporting it. Take a peak at this wonderful shag, which will make your image wild and sexy. The best part is – almost no maintenance needed.
22. Soft highlights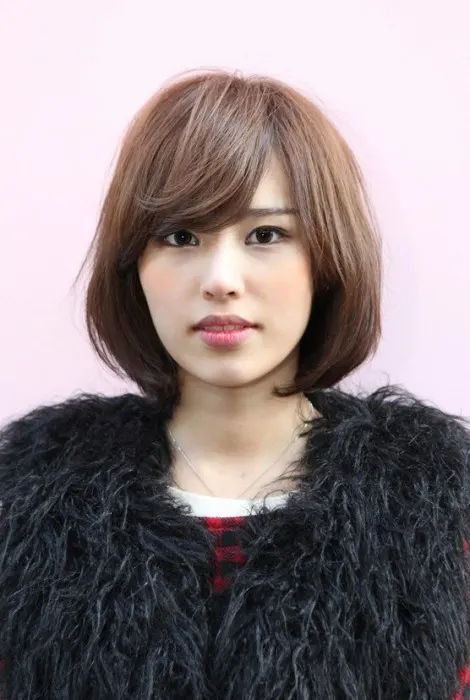 Asian women often have black hair. However, lighter shades look amazing with their dark eyes. In order not to overdo the color change, choose softer brown colors to make your short hairstyle even more fashionable.
23. Blunt bangs
Asian girls are often lucky to sport thick and straight hair which is perfect for blunt bangs. While such fringe requires daily maintenance for women with wavy hair, Asians can easily wear it without any hassle.
24. Stylish asymmetry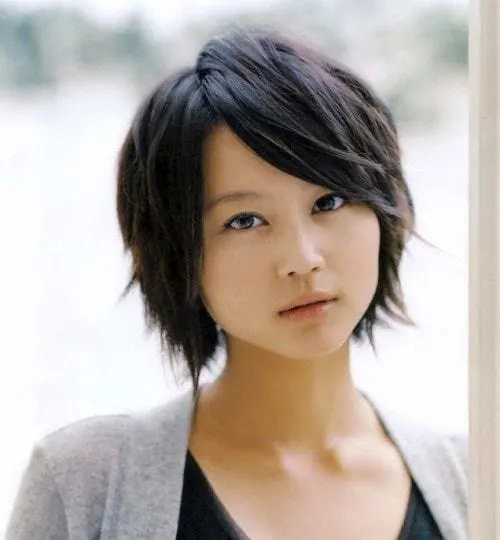 Getting a stylish and asymmetrical haircut is not easy. It requires absolutely straight hair, which is exactly what Asian teenage girls have. Such bob will need some serious hairstylist attention, but the result will truly be stunning.
25. Bright and simple
Girls with heart shaped faces will appreciate this bright and simple elongated bob. This layered bob adds hair some volume while staying pretty low in maintenance. Long side swept and wispy fringe will make the haircut even lovelier.

26. Side part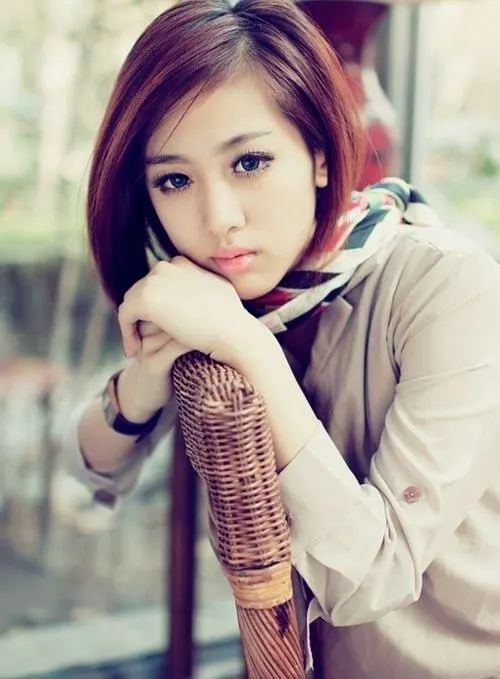 This is a great hairstyle for round face shape owners. A side part make the face look longer. This asymmetrical bob will wonderfully fit girls with any hair type. In fact, if you have fine hair, this should be one of your first choices.
27. Ear tuck
When you see hair tucked behind someone's ears, you might think it is a bad habit. You'll be surprised to find out that some hairstyles are created especially for an ear tuck. This haircut is perfect for girls who love tucking their hair but want to still sport some volume.
28. Add some volume
Short hairstyles are easy to make high if you know how to style them. Some bobs and pixies are specially created for voluminous styling. Ask your hairstylist to leave as much volume on top while making the sides short and thin. The contrast will allow you to make a more voluminous shape.
29. Waves
Asian girls rarely have wavy hair, but it doesn't mean they should avoid it. Making some soft waves on your pixie will add your hairstyle a lot of brightness. There are many different ways to make the waves last. But try the simple flat iron first.
30. Accessories
Short hairstyles always look great with different accessories. Go for various scrunches, head bands and pins. They are especially visible on short hair. The brighter your accessory is, the better the impression you will make.

31. Layered bob
If your hair is very fine, you should go for a layered bob. There are many variations of this hairstyle. The one pictured has different obvious layers and ragged ends. Such an approach allows you to add the hair some volume.
32. Wispy ends
This is another wonderful short hairstyle for Asian women with fine hair. The layers on top allow to create some volume, while wispy ends on the bottom do a good job providing contrast. Bangs can either be blunt or wispy as well.

33. Color experiment
Girls with black hair might suffer from lack of color in their image. No problem! The time has come for some color experiment. Start with softer shades and go further to funky colors, such as red and burgundy. You will not regret it!
34. Spread your wings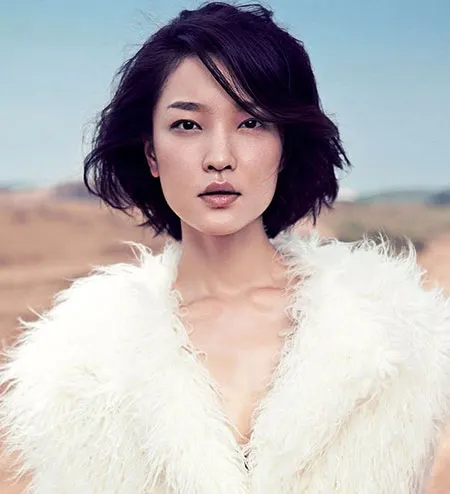 A wing-like bob is not hard to make, but a little tough to style. This style is perfect for special occasion since it will require some time and hair gel. Long and side swept bangs will add some romance to this image.
35. Stylish pixie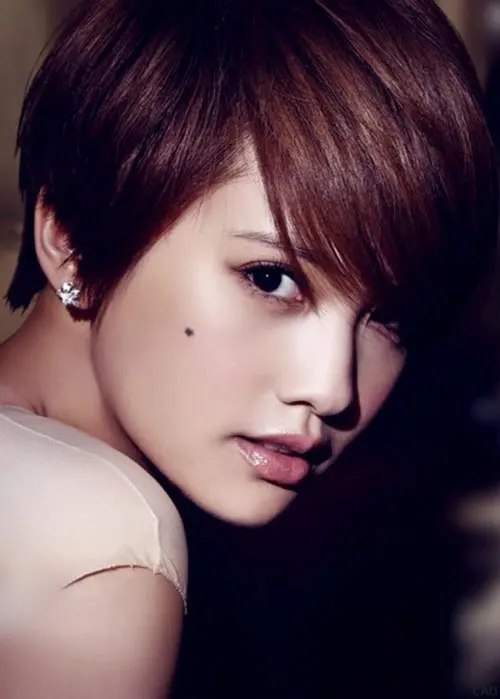 One of the best short hairstyles for Asian women is a stylish pixie. We can even call it the classics. The bangs are left long and can cover your eyes. The side strands are asymmetrically falling over your ears. The back part is cut short.
36. Wild look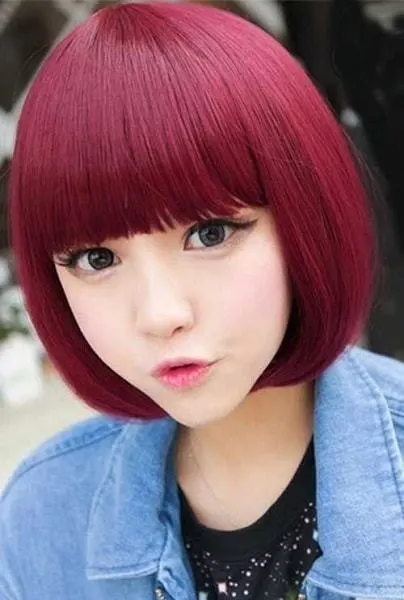 Girls who like making a statement will appreciate this hair color, which will make you look truly outstanding. Keep the hairstyle as neat and classical as possible, while experimenting with shades. The result will exceed all expectations.
37. Short side
This is another asymmetrical variation of the short pixie and ear tuck. One of the sides is cut short to end over the ear. The other one reaches the middle of your cheek. This simple, yet intricate hairstyle is easy to make and maintain.
38. Long and sweet
This hairstyle is perfect for young women, who want to sport a sweet look. The face is framed by a neat elongated bob. The top is styled to have volume, while the ends are left thin for contrast. Such hairstyle will need daily maintenance.
39. Pixie with a bouncy top
This is an amazing pixie for girls with round or oval faces. The top is left shaped up and bounced. The bangs are not too long and can be side swept. Some strands in the back are left longer to make a very unique hairstyle.
40. Messy waves
This is a hairstyle which will make you look terrific on any special occasion. You can start with a voluminous bob and turn it into a messy and wavy cascade, which will surely have all men turning their heads your way.

41. Angular bob

This bob is perfect for Asian girls with round faces. The angular shape allows you to have long hair in front and short in the back which reduces maintenance. This hairstyle perfectly fits any hair type as long as locks are straight.

42. High volume
Asian girls will like this short pixie with a lot of volume on top. Women with very thick hair will also appreciate this hairstyle since it will keep their unruly manes subdued. Make sure to keep this hairstyle neat by brushing on a regular basis.
43. Windblown fun
If you like messy windblown looks, this bob is for you. Asymmetrical layers allow for many styling approaches. You can make it look neat and classical for serious occasions or messy and outrageous for relaxed days off.
44. Very short pixie
A very short pixie is a great choice for girls with fine hair who are tired of making it look neat and thick. The shorter the hair, the less hassle you will have with it. You can leave the bangs long in order to play around with styling.
45. Let the ears show
If you like the shape of your ears and want to flaunt them, choose this fashionable haircut. You will need to learn how to style it carefully in order to keep the shape. The strands in front can all be different in size.
46. Go blond
Many women dream of going blond and Asian women are not an exception. So why not make that dream come true! Short hair is easy to color and your barber salon visit will cost you much less than for women with long locks.
47. Stylish shag
Shag is one of the popular short hairstyles for Asian women to try and make their favorite. These haircuts are often created to be very low-maintenance and they don't have too many hair type requirements. They look amazing with heart shaped faces.
48. Ombre
If you opted for a short hairstyle, it doesn't mean you must forget about fashionable color options. A well-done ombre will look amazing on your elongated bob. You can color all layers a different shade if you wish. You will surely stand out of the crowd.
49. Blunt ends
Asymmetrical haircuts are more and more popular. However, blunt ends are also in style. Such fringe and medium-length cut will make your image very neat and attractive. You can even forget to brush it to make your hairstyle look a little wild.
50. Wavy volume
If you always dreamed about volume, but your straight and fine hair thought otherwise, opt for some waves. If your hair is long enough, make some braids and leave them overnight. When you unbraid them in the morning, you'll love the result.
51. Shaped up pixie
A long pixie can really be attractive if you give it some shape. Use your hair dry to shape your pixie upwards. The more volume you give it, the more impressive it will look. Make sure to make long side swept bangs. They do wonders for volume.
52. Fast and easy
This hairstyle might look too easy to make, but its simplicity is what makes it so popular. Such long bob is wonderful for all hair types and will require little to no maintenance if your hair is straight. Just brush it and go about your business.
53. Neat and girlish
Neat bobs do wonders for making you look young and girlish. Choose one of the short options and make the end blunt. Don't make the fringe, it will spare you some hassle. Use some hair gel to keep the hairstyle as neat as possible all day long.
54. No fringe
Most of the short hairstyles have different types of bangs present. However, if your face is round, bangs can only make the matters worse. Choose a no-bangs bob and you will love your look. This is a worry free options for busy women.
55. Inverted ends
Bobs with inverted ends look especially attractive when styled properly. If you are not ready for daily styling, tell your hair stylist about it. But if you are, then your haircut should allow you to make amazing inverted ends for a very stylish look.
56. Bouncy look
Long bobs without layers make up for a great bouncy look. This is a wonderful hairstyle for girls with round and heart shaped faces. A simple cut with no maintenance hassle will be appreciated by youngsters and busy business women.
57. Textured bob
Textured hairstyles are perfect forwomen with fine hair. They allow girls to forget about constant strive for volume and enjoy their stylish image without too much hair care. Give this hairstyle a try and you will surely love it.
58. Lighten it up
Bright brown shades are very suitable for many Asian women. So, if you want to make some experiments with your hair but are not ready to cut it even shorter, then we suggest you try brown and light brown shades.
59. Neat bangs
Since short hairstyles usually mean that you will be sporting bangs, special attention should be paid to their neatness. Depending on the haircut you choose, bangs should always go with the flow. Messy hairstyles can have messy bangs and vice versa.
60. Short and natural
Natural hair is very popular nowadays. So choosing a haircut that will allow you to sport your natural locks without using all types of hair products is a wonderful idea. If you hate hair gel and hassle, make it very short!
We have tried our best to give you a good idea of what short hairstyles for Asian women look like and how they can be suitable for you personally. It is now up to you to choose the right one and head to the hair stylist's chair. We wish you the best of luck!