#16: An '80s Attack
Crispy curls were ubiquitous in the '80s and '90s, but this full, textured cut still has some pull. Try to go with a more flexible styling product, though—that alone will help you avoid the crispiness.
#17: Curly Cascade
A naturally curly hair with layers is always the way to go. Your natural curls need help to live up to their full potential. See how high the shortest layers begin? That's how you end up with lush, voluminous curls no matter what the texture.
#18: Beach Waves
Wavy hair is the bee's knees, but if you're not careful, the length and weight of your hair can pull the shape right out of them. You can request layers without losing any of your length. However, if you want to try to turn your waves into curls, then shorter layers are the answer.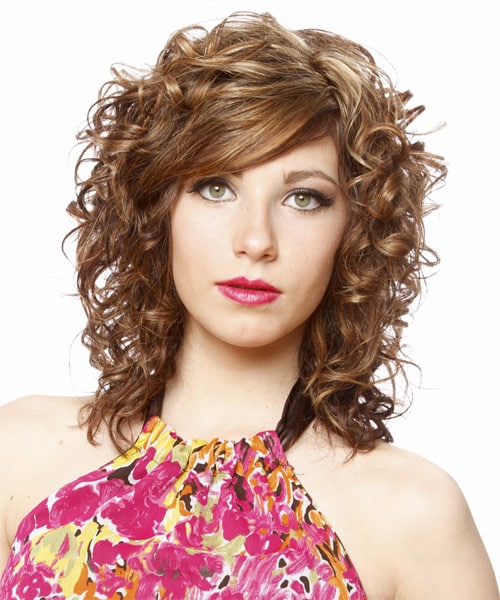 Mixing straight hair with curls is an interesting way to go. The combination is eye-catching, and the juxtaposition will add a fresh aspect to your everyday look. Your shortest layer will be about the same level as your bangs.
#20: Lion's Mane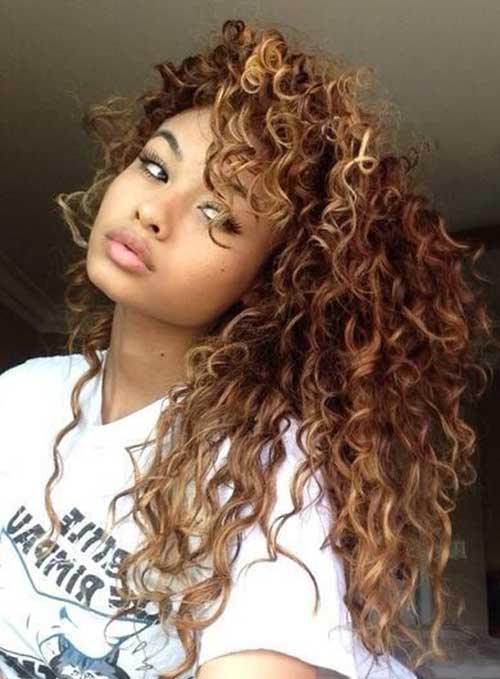 If you want to put the spotlight on your spirals, then this is the layered curly hairstyle for you. A series of layers make coiled curls springy and bouncy. You won't even need any products to get out-of-this-world volume.