The stacked bob is known for its rounded shape which it gets from having graduated layers. They start long in the front and get shorter as they near the back of the head.
Bob can be worn with or without bangs and can be short or mid-length all depending on the woman wearing it. Because of the many ways it can be styled, it will never go out of style so you can be confident you'll be on-trend when you come out of the salon rocking this new look.
Stylish Stacked Bobs
You'll love all 18 of these stacked bobs so much, it'll be hard to choose your favorite!
1. Short Stacked Bob
Soft straightened side bangs accompany a blonde stacked bob. The longer pieces at sides can easily be pinned to the sides for a more fancy updo.
2. Long Stacked Bob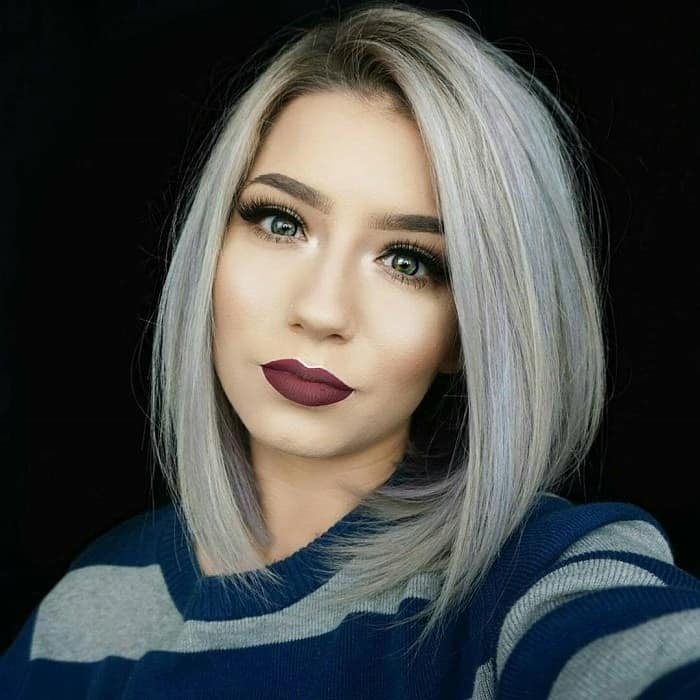 Light grey and blonde blend to create an unusual color combination for this long stacked bob. To keep it chic, straighten locks. You'll want to run your fingers through your hair all day.
3. Medium Stacked Bob
This medium stacked bob is super professional and work-appropriate. You'll look and feel like a boss with straight brown hair and an off center part.
4. Stacked Bob with Layers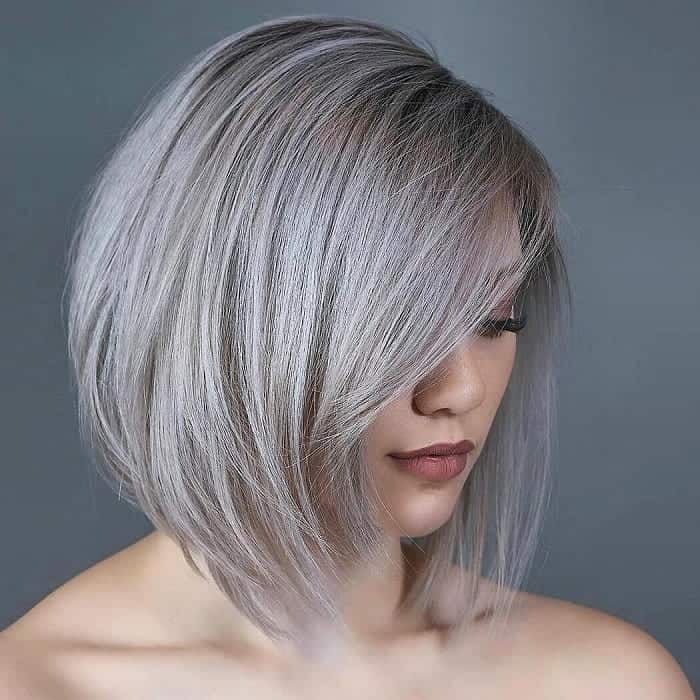 Stacked bob with long layers creates a wispy windblown texture. Top it all off with light grey and brush bangs to the side for a modern hairstyle.
 5. Curly Stacked Bob
Need a new look for your curly hair? A stacked bob will take control of unruly tresses and give it a new shape. Add in a couple shorter layers near the face for bangs you can sweep to the side or pull back altogether.
6. Wavy Stacked Bob
Purple hair color isn't just for Halloween – wear it on a wavy stacked bob for a little pop of something unexpected. Don't want all over color? Even a couple highlights are enough.
7. Stacked Inverted Bob
For fine straight hair, a stacked inverted bob with layers creates a feathered appearance at the ends. When hair is up in a ponytail, you'll still look like a rockstar.
8. Stacked Bob with Bangs
Bob with bangs is one of the trendiest haircuts seen these days. Older women tend to like the way bangs look with short haircuts. A bob that stops at the jawline pairs well with long straight bangs and a heavy part for texture. Spritz with hairspray for all day hold.
9. Stacked A-Line Bob
A stacked A-line bob has one side of noticeably longer hair with a streak of dark color that contrasts with blonde. This is a fresh gorgeous hairstyle any lady will love.
10. Stacked Angled Bob
For an angled bob, lots of long layers create enviable body. Dark and light purple hair colors are two gorgeous shades that complement a dark skin tone and feathery bangs don't distract from the overall look.
11. Stacked Short Thin Bob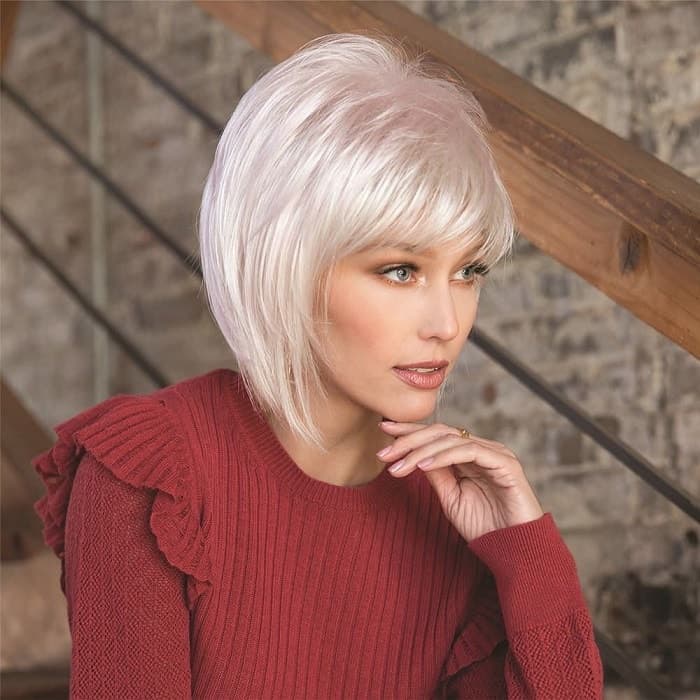 This short thin stacked bob is an updated take on Marilyn Monroe's coveted style. Short piecey bangs and the all-over platinum color top off this sexy cut.
12. Asymmetrical Stacked Bob
A light blonde asymmetrical blonde complements light skin tones and long face shapes. Flat iron hair straight and part off center for the final result.
13. Stacked Pixie Bob
Stacked pixie bobs are perfect for women with perky personalities. Comb back the hair for the full body and add purple highlights for an artistic style.
14. Stacked Bob for Women Over 50
For women over 50, platinum stacked bob with a bit of wave will have you feeling young again. Straighten bangs for a neat contrast to curl.
15. Stacked Bob with Undercut
To add some edge to your stacked bob, shave in an undercut and a fade. The contrast will be feminine and rock.
16. Stacked Chin Length Bob
Stacked chin-length bobs are popular for the way their layers fall gracefully in all directions. A simple comb through in the morning is all you need.
17. Stacked Bob for Round Face
Another stacked bob with long face-framing pieces, this one is decked out in bright yellow and a medium purple. It makes for a truly artistic hairstyle.
18. Tapered Stacked Bob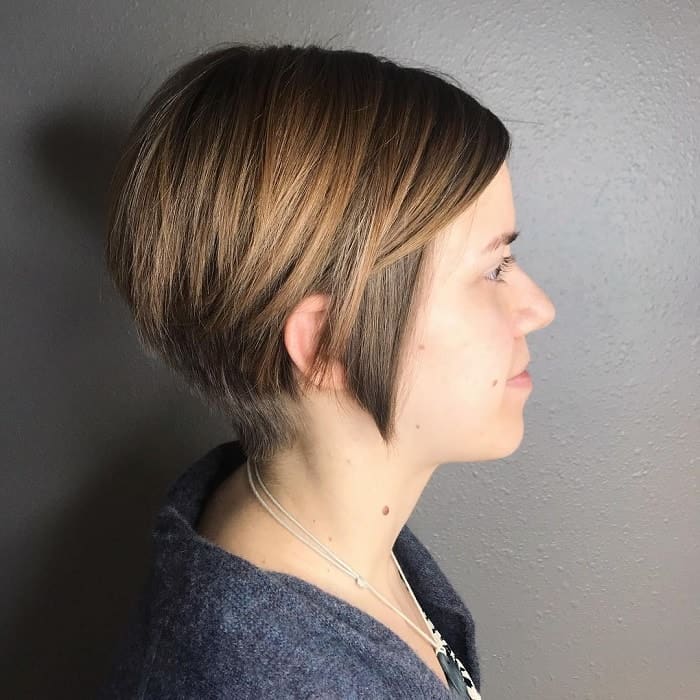 This tapered stacked bob has adorable pixie layers. Wear it just like this for an already sweet look or pin back front pieces with sparkly clips to dress it up.
While many stacked bobs are usually styled with straight hair, a lot of them can obviously be worn with wavy or curly hair as well. And with or without bangs, the stacked bob hairstyle is a classic. No matter how you choose to wear it, you'll look amazing.