More often, we see Mexican women sporting lusciously dark brown and black hair. We will spare you the history lesson, but it is possible for Mexicanas to have blonde hair by nature and of course, through the highlighting process. The key is to work within your skin tone and existing features like your eyebrows to suit your overall look.
Blonde Hairstyles for Mexican Women
Below are 10 easy and effortless looks for Mexican women with lovely blonde locks.
1. Fresh Blonde Ombre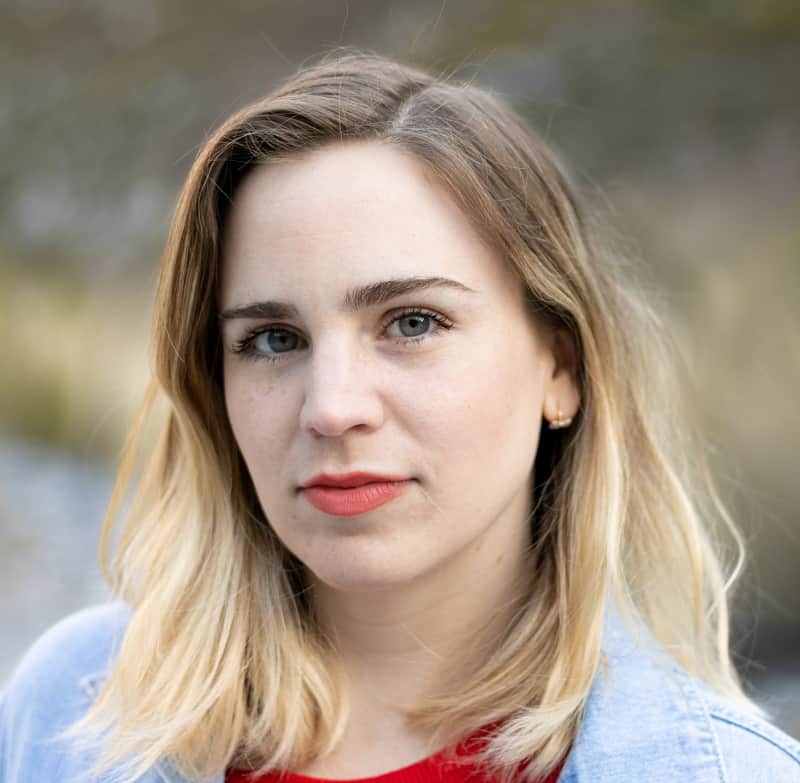 If your natural blonde hair is rather dirty, you may want to lighten things up without creating too much growth at the root. A subtle ombre style lets you keep your natural color while lightening the lower half of hair to brighten your face.
A great way for a Mexican girl with blonde hair to style her hair is in trendy double braids. They not only keep hair neat and tidy, but protect locks during extended hours outside and in the sun.
3. Long Curls
If you've got natural curls, embrace them! This gorgeous texture isn't always easy to come by, so we recommend a curl-defining styling creme to rock your curls, whether they are somewhat short or super long.
4. Straight Hair With Body
Let a stunning Mexican actress with blonde hair be your style inspiration. This natural look has a total beach vibe that is undeniably sexy. With this look, less is more, so make sure hair is good and hydrated and leave styling to a minimum.
5. Medium Straight Hair
Perhaps your hair is fine and straight in texture. If this is the case, going too long will make hair appear stringy. Medium hair will give you the length that you crave while a side part will give hair a little extra shape.
6. Long, Sexy Waves
Working with a square shaped face? A gorgeous style for Mexican women with blonde hair is long, sexy waves and a swooping side part. The deep part softens a harsh jawline and loose waves are attractive and soft.
7. Medium Natural Curls
Lots of curly texture is handled best in a shorter, medium-length style. Long curls are great, but this much hair can get heavy, especially if you need to put your hair in a ponytail. Add subtle layers to remove bulk and add dimension.
Recommended:
8. Extra Long And Straight
Many women, especially young ones, crave super long hairstyles. We have to admit, it looks great on straight hair that isn't lacking in volume. Add lighter highlights around face-framing layers to brighten your overall look.
9. Straight Layers
Even if you have plenty of hair, if your blonde hair is straight, it can be prone to falling flat. Create face-framing layers and slightly layer hair at the ends to make it appear thicker and to conceal any breakage.
10. Dirty Blonde With Deep Side Part
A great way to elevate your style without some complicated up-do is a super deep side part with hair that is feathered across the opposite eye. This style also highlights the dimension of gorgeous dirty blonde locks.
Just because blonde hair isn't as expected on Mexican women, doesn't mean you can't sport your gorgeous hair in a way that represents you. Add subtle layers, dimensional highlights, or use your part to define your look.